In the new Warlords of New York DLC for Division 2, you need to find leads on the warlords.
There will be a few main areas and one of them is Civic Center. Within the Civic Center, there are four different locations for leads.
Here are all of the Fog of War locations for Civic Center in Division 2.
It's a working progress.
Civic Center – Fog of War locations
1. Contaminated Alley
The first location is Contaminated Alley which is the nearest to the Haven settlement.
The task is really easy. Just climb to the rooftop and find the crashed drone. There are no enemies inside.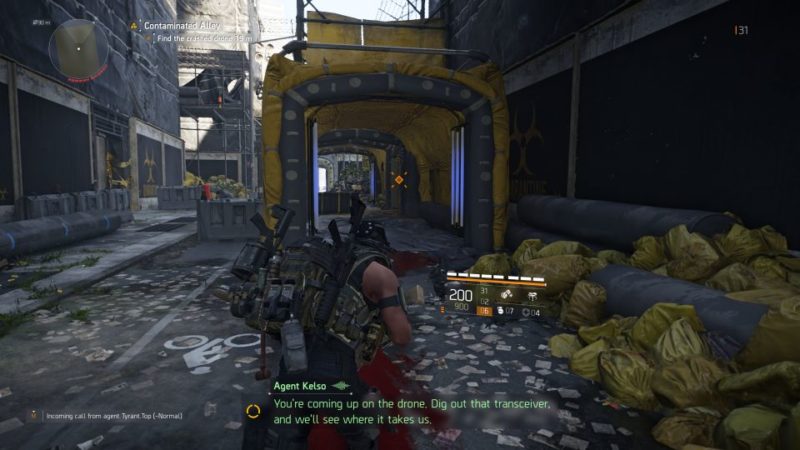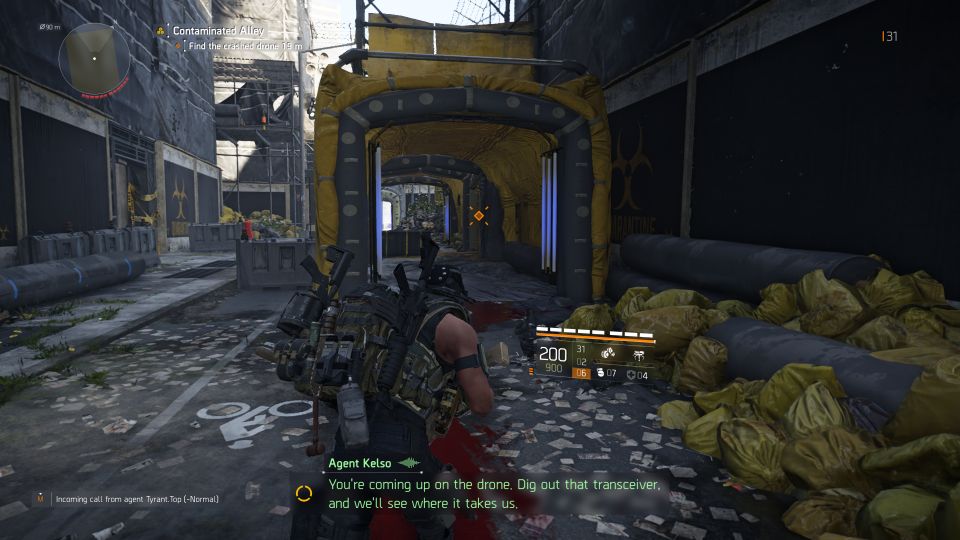 2. Courthouse Subway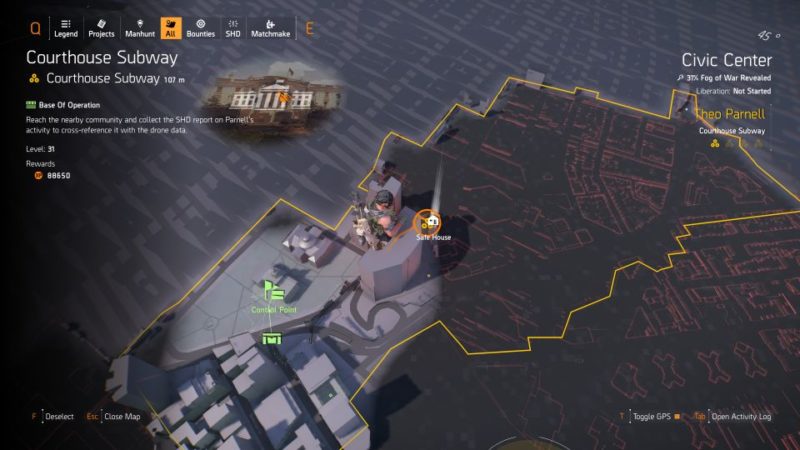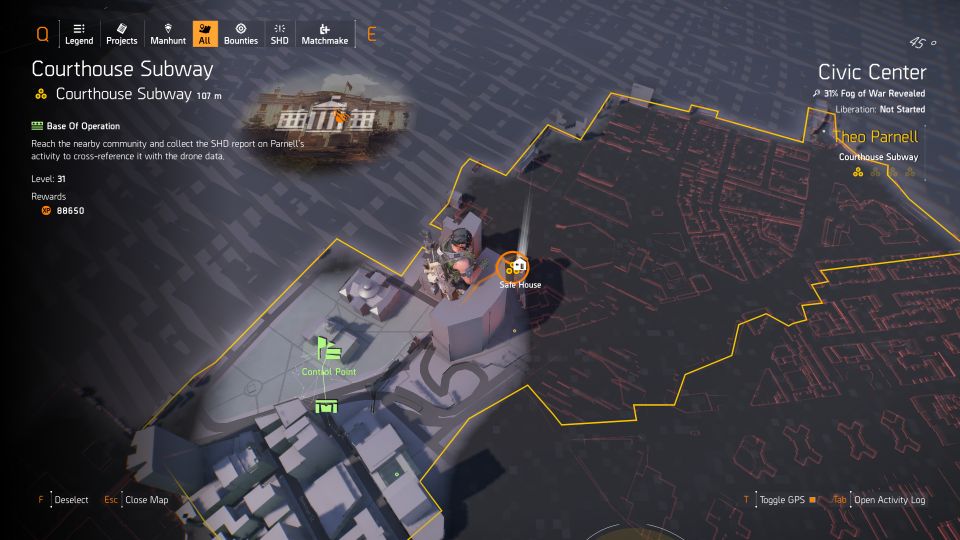 The second one is Courthouse Subway and the only thing to do is talk to the community leader and access the research.
3. The Tombs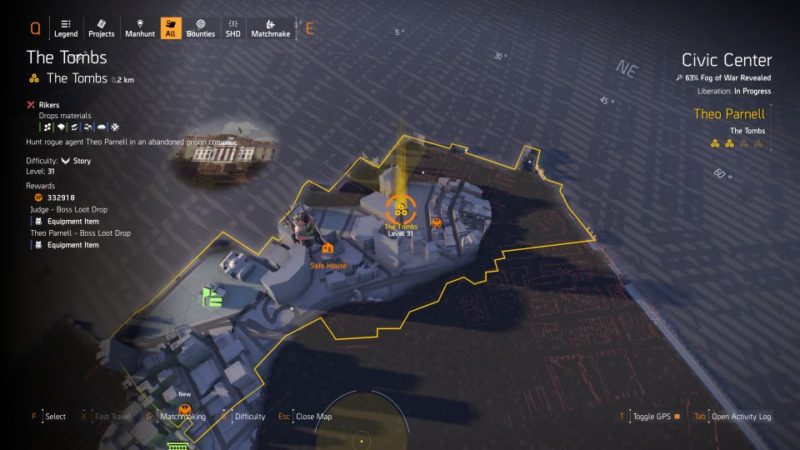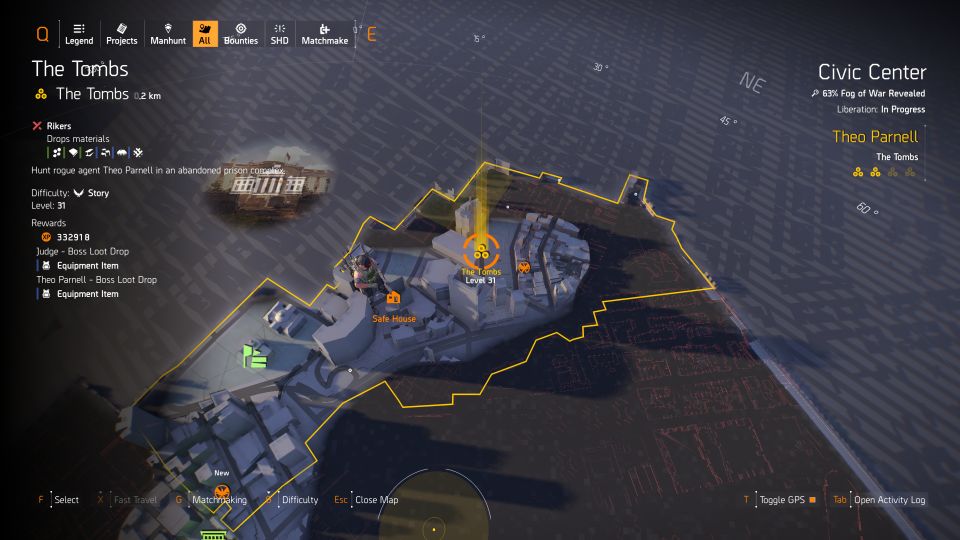 The third and hardest part is The Tombs where you also need to defeat Theo Parnell and kill many enemies.
4. Police Headquarters / Plaza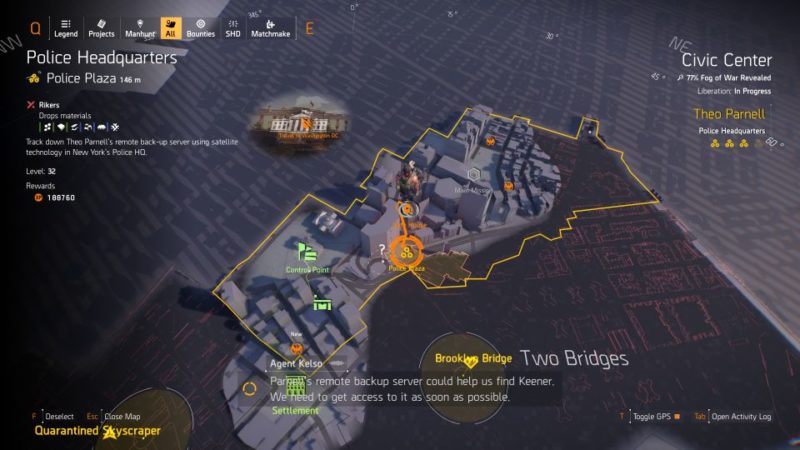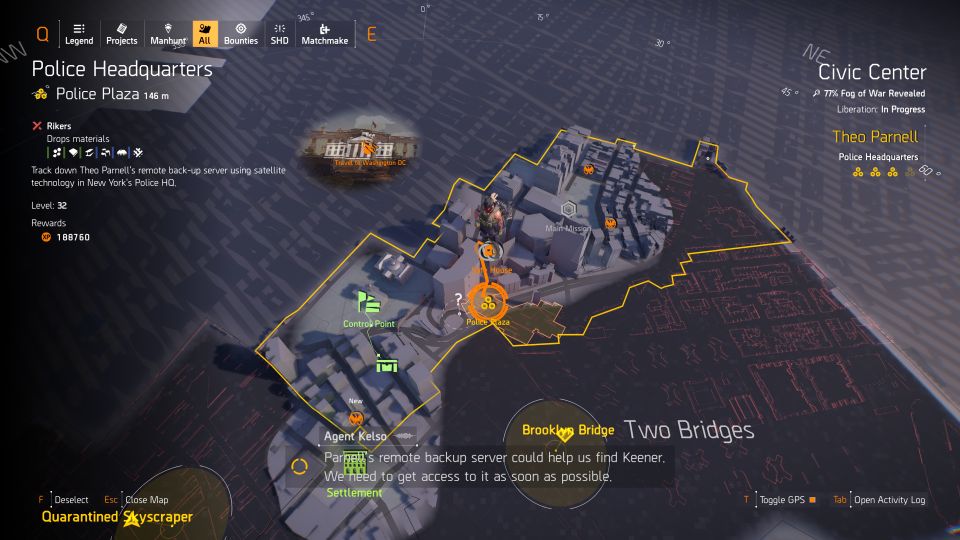 Next on the list is the Police Headquarters or Police Plaza.
This is where you have to find Theo Parnell's remote back up server using satellite technology.
5. City Hall Control Point
The fifth one is the City Hall control point which is located north of the Haven settlement.
---
Related articles:
Trinity Church – The Division 2 Walkthrough (WONY)
Quarantined Skyscraper – The Division 2 Walkthrough
How To Begin Playing Warlords Of New York (Division 2)
Coney Island Amusement Park: The Division 2 Walkthrough