The Play's The Thing is a main quest in Novigrad relating to Dudu in Witcher 3.
Your task is to stage a play with Priscilla to attract Dudu to come out of hiding.
Here's a walkthrough of The Play's The Thing in The Witcher 3.
This quest is suggested for level 11 and above.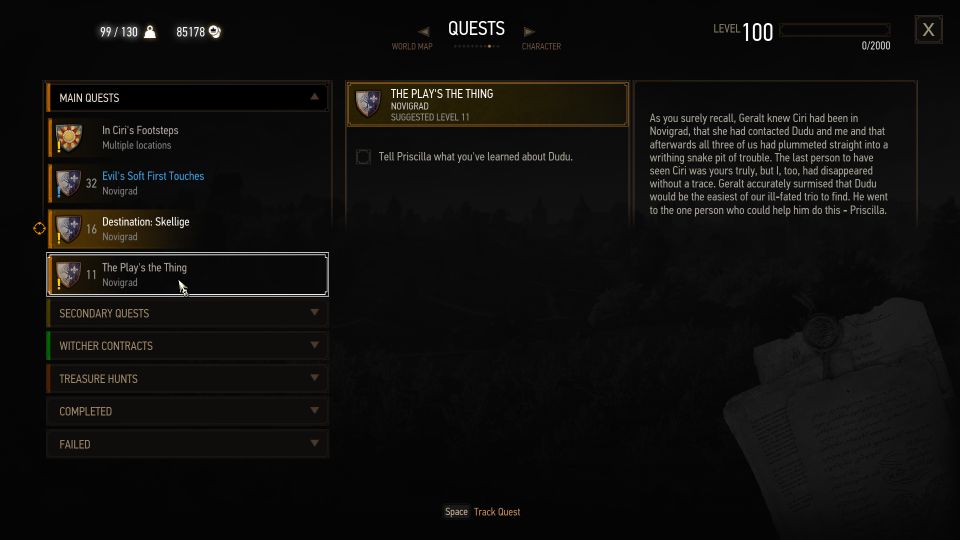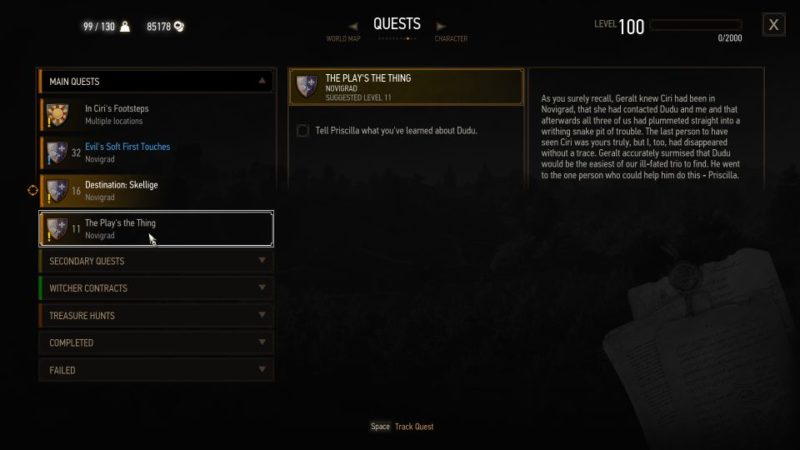 Talk to Priscilla
Your first objective is to meet Priscilla at her place.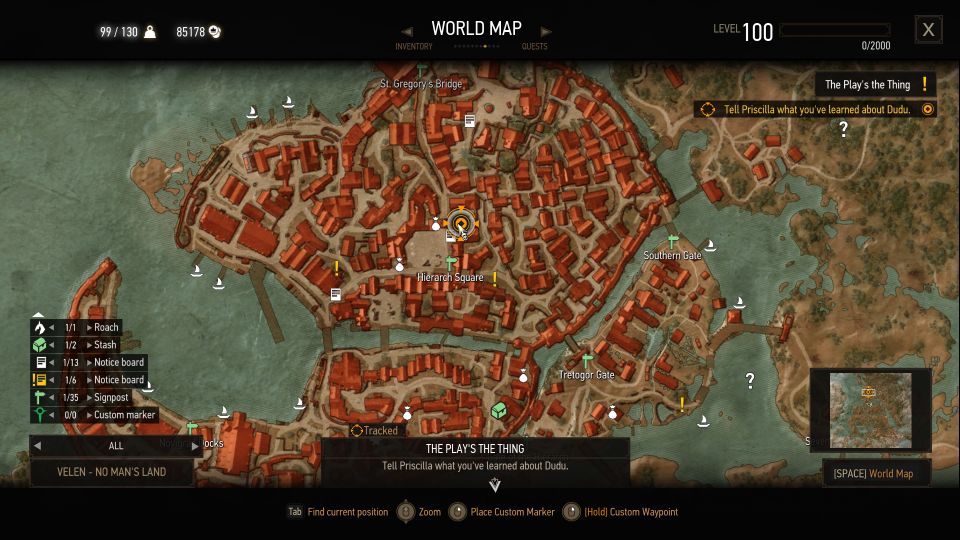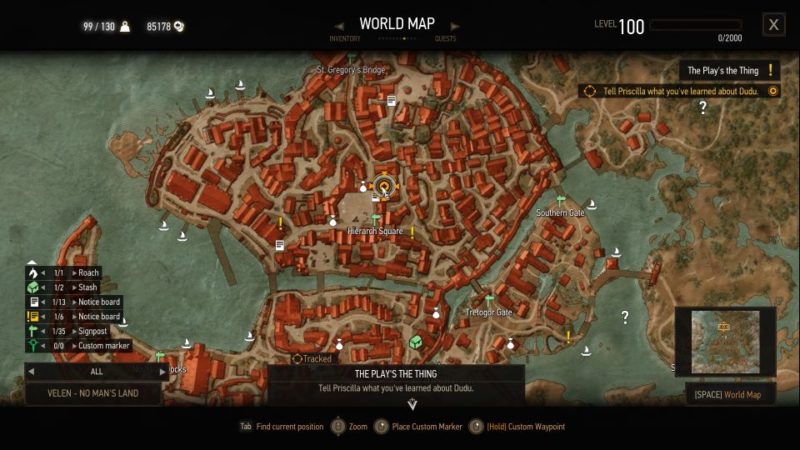 She's in the room on the 1st floor.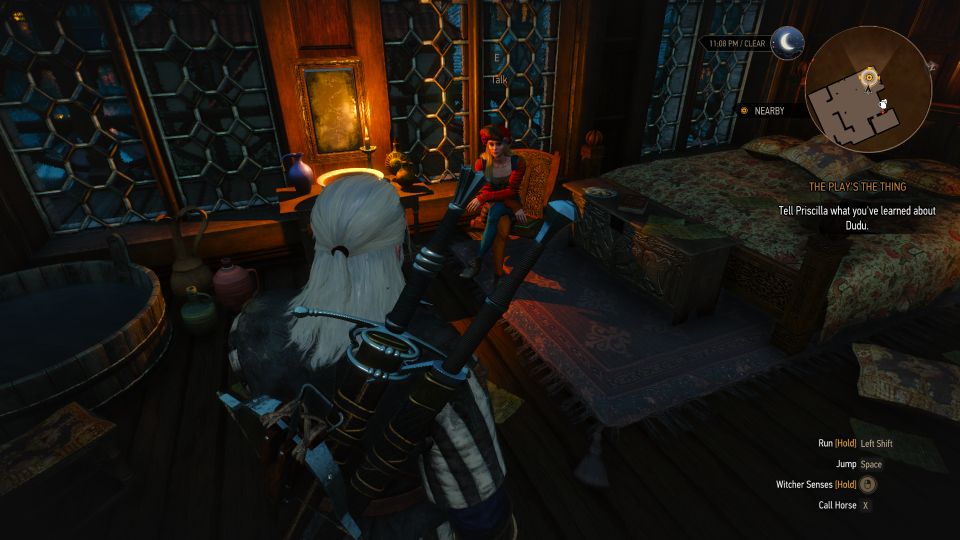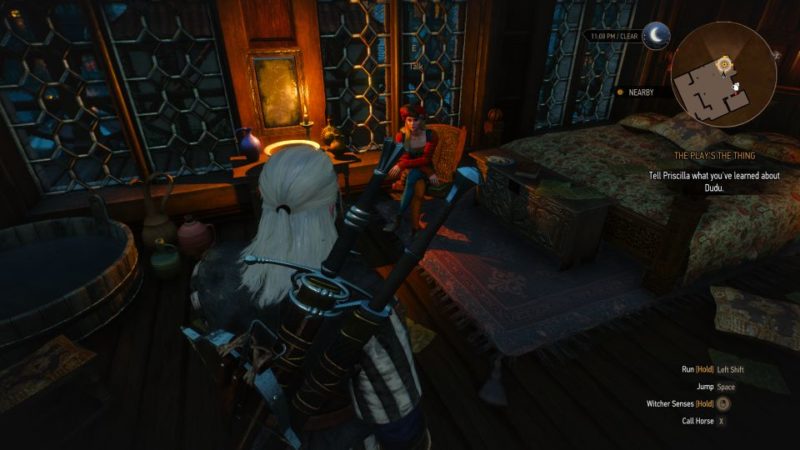 During the conversation, you can suggest things but she'll have the final say.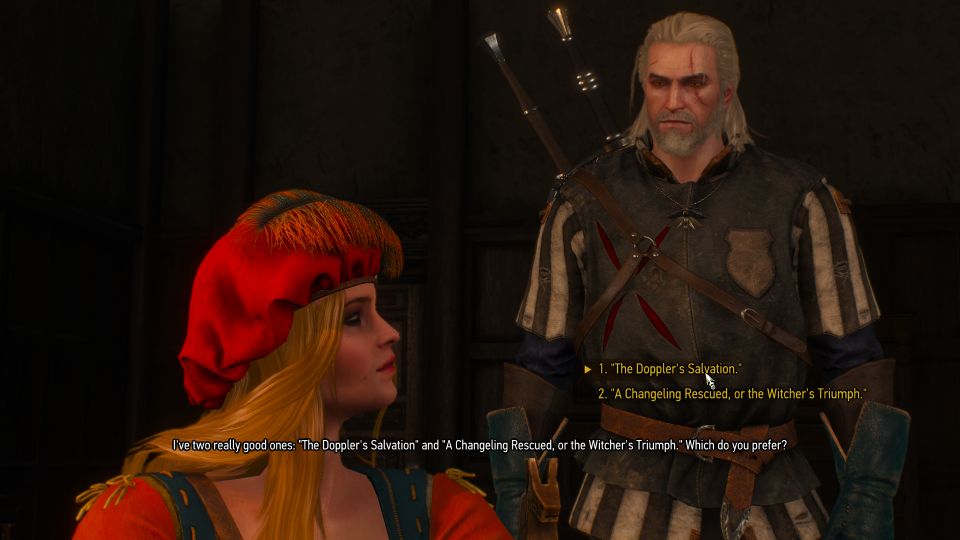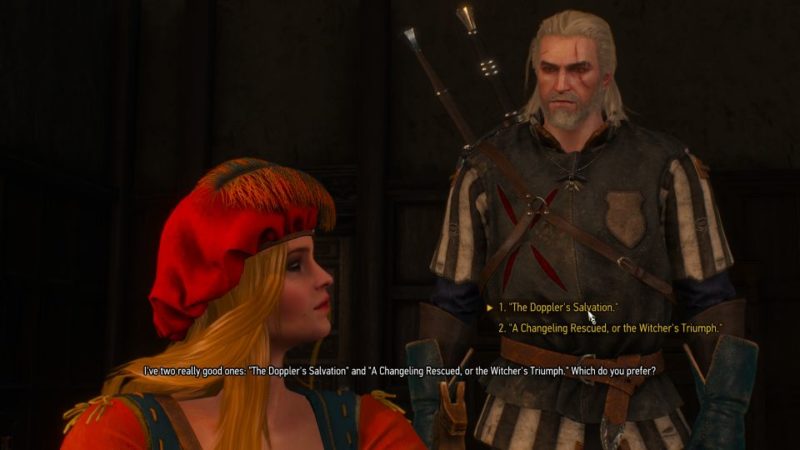 Bring the script to Irina
Take the script made by Priscilla to Irina Renarde.
You can find her at the theater area. To enter, buy a ticket for 50 crowns from the ticket seller.
Another way is to climb into the theater from the back.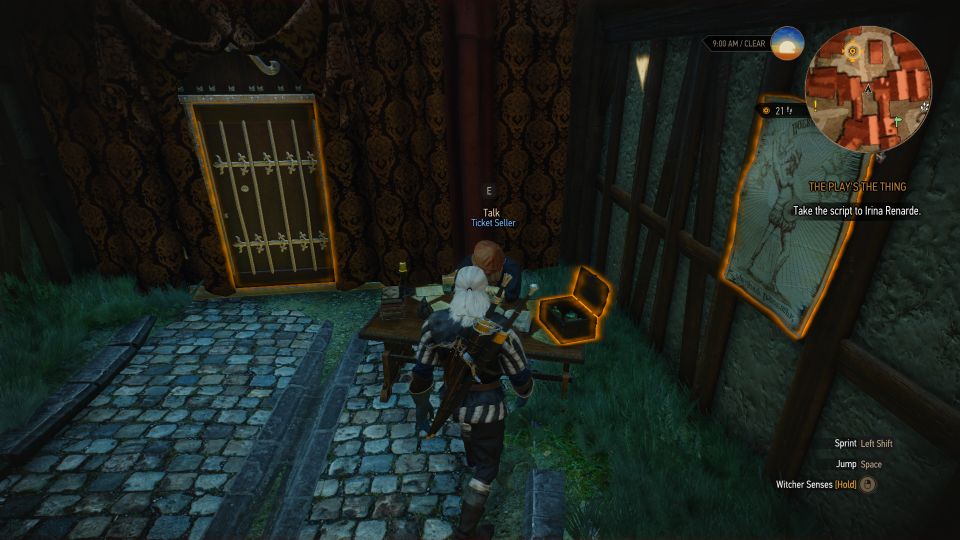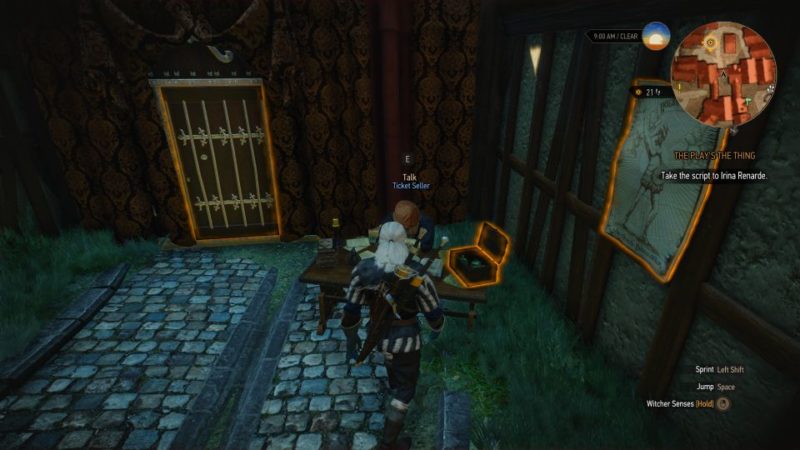 Irina is in the middle. Talk to her.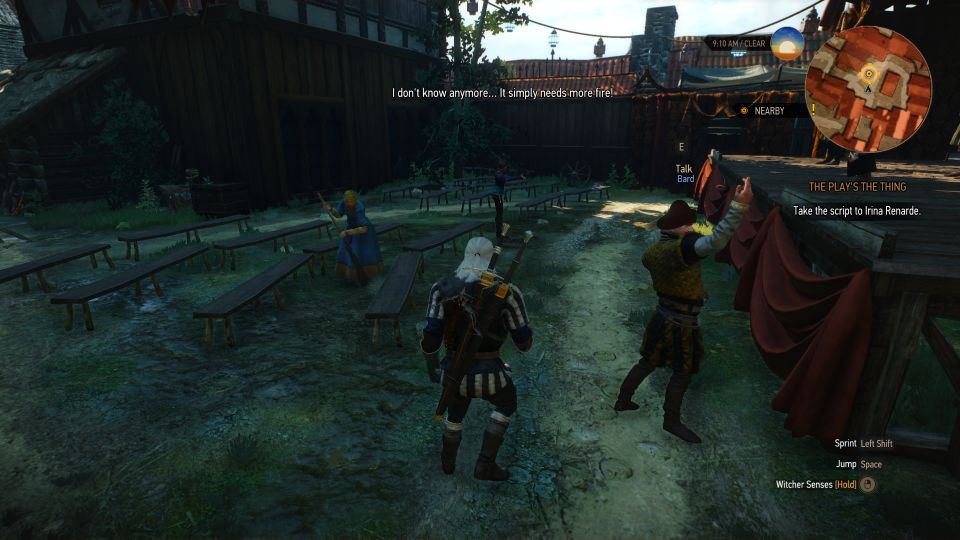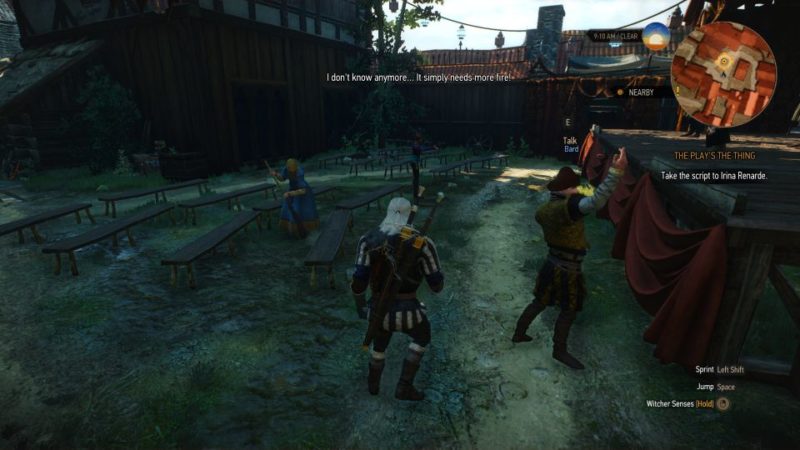 Find ushers
Before you can start the play, you need to find ushers for safety.
Head to the docks.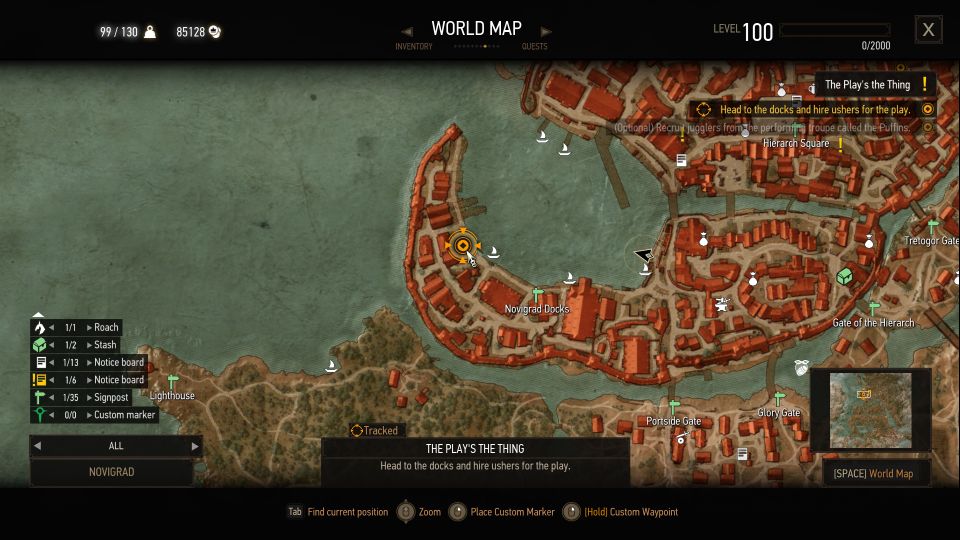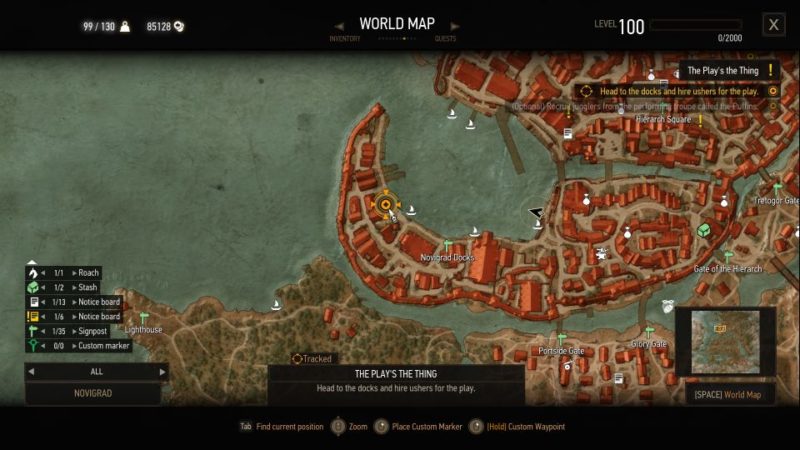 You'll find two guys fighting and a lot of people watching.
Talk to the man in charge, who is wearing blue cloth over his head.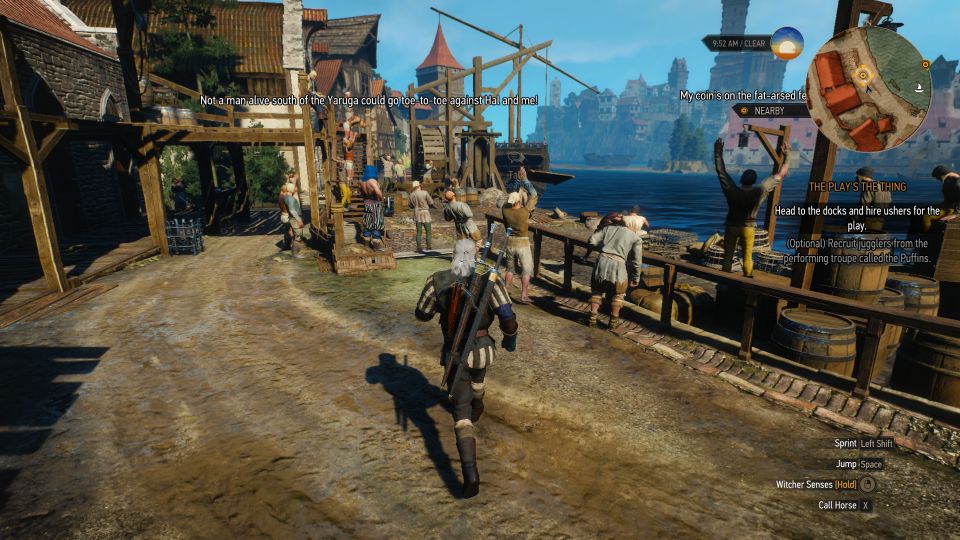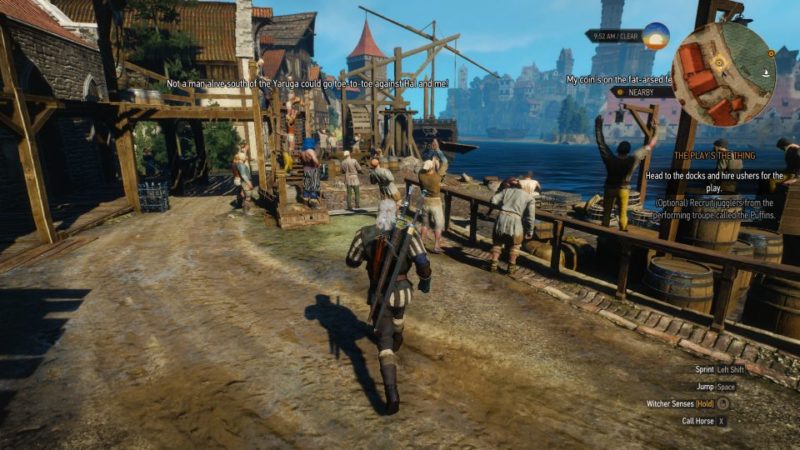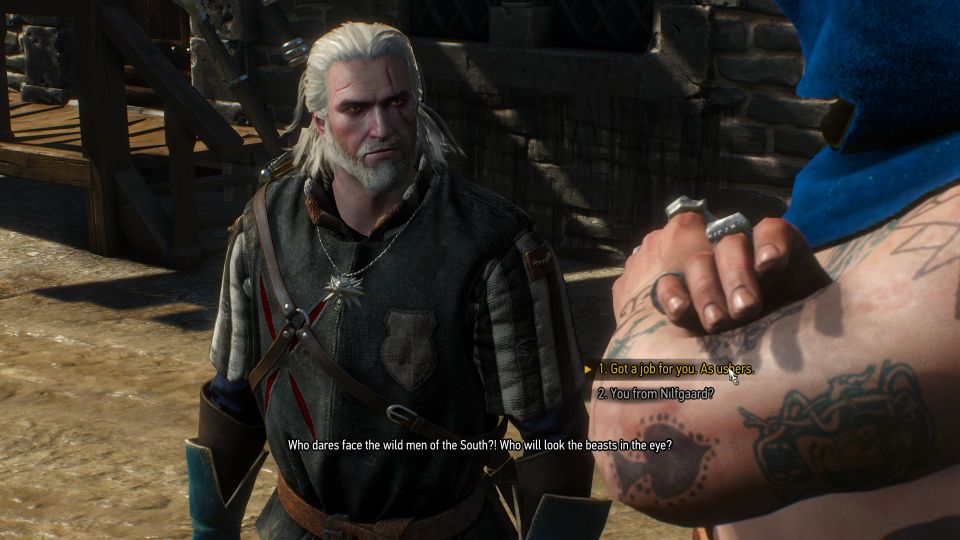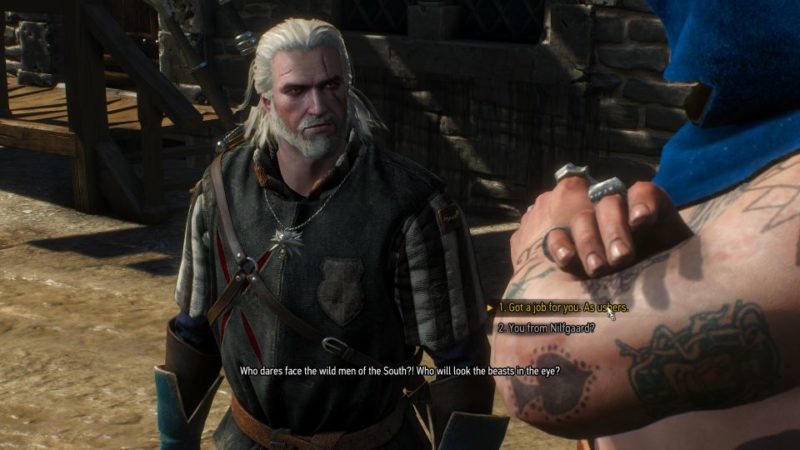 To get him to usher, you can either pay him 70 coins, or fight him.
If you choose to fight him, he'll bring in the other guy as well, and you'll need to defeat them both.
You also have to pay 140 coins if you lose to them.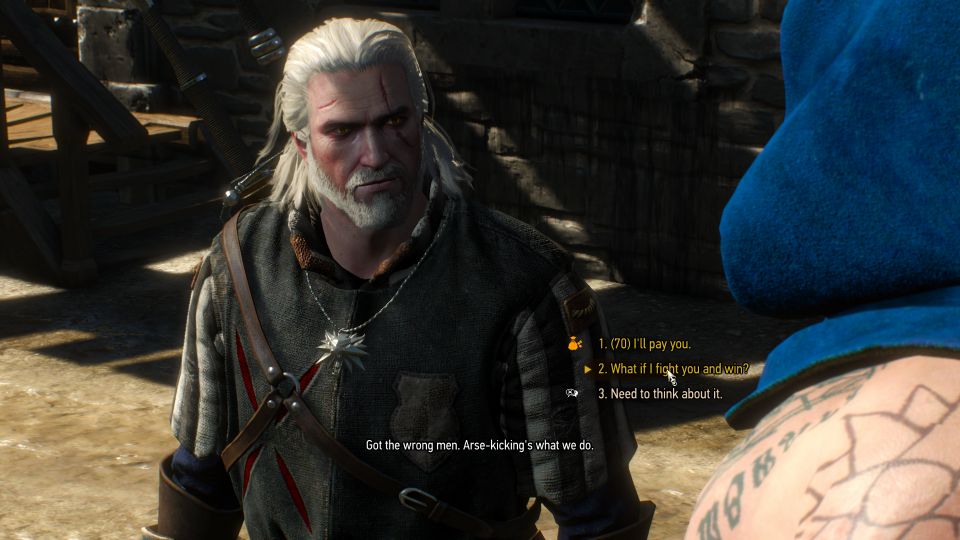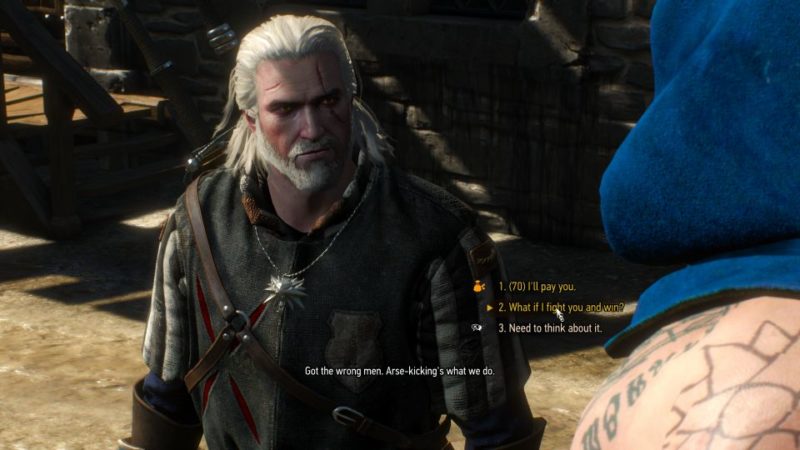 We chose to fight. You'll need to pay the 140 in advance.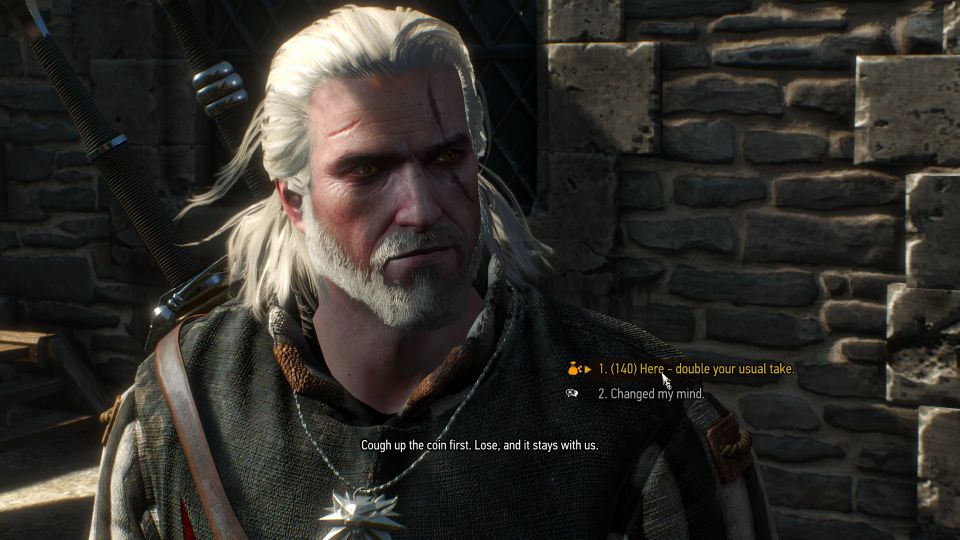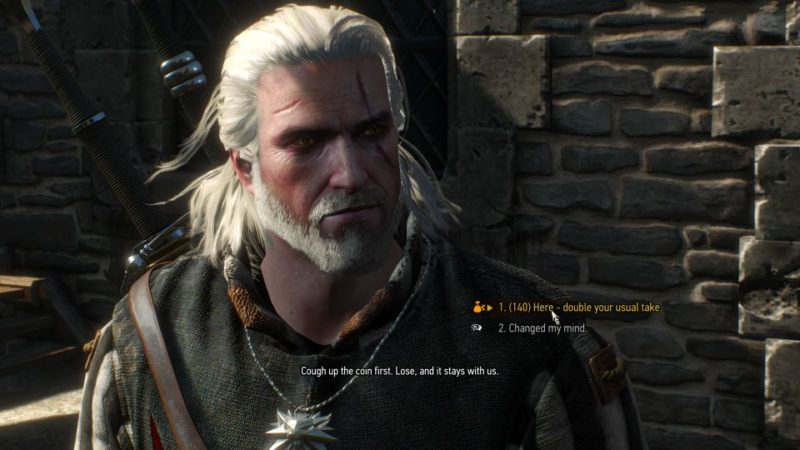 Next, defeat the strongmen.
After winning the battle, you'll get them to usher for free. The coins will be returned to you.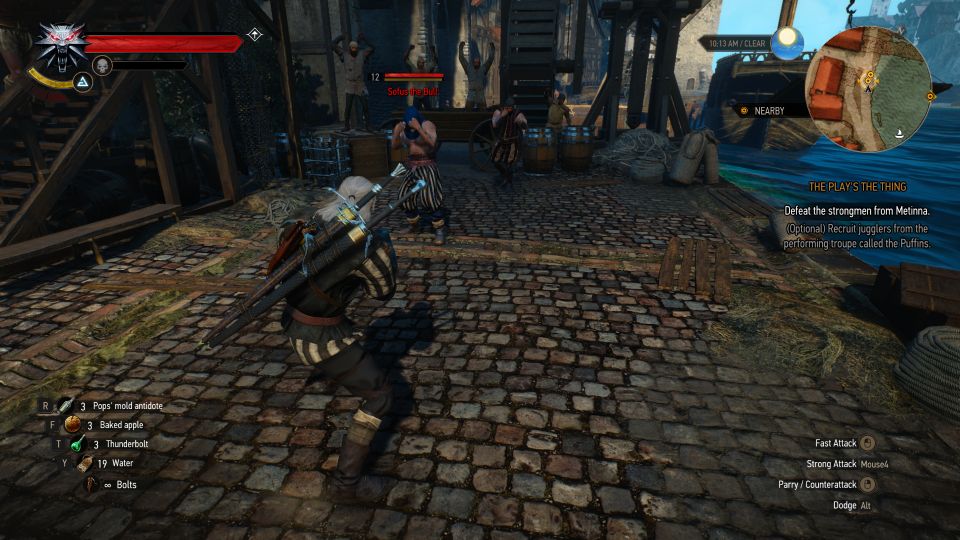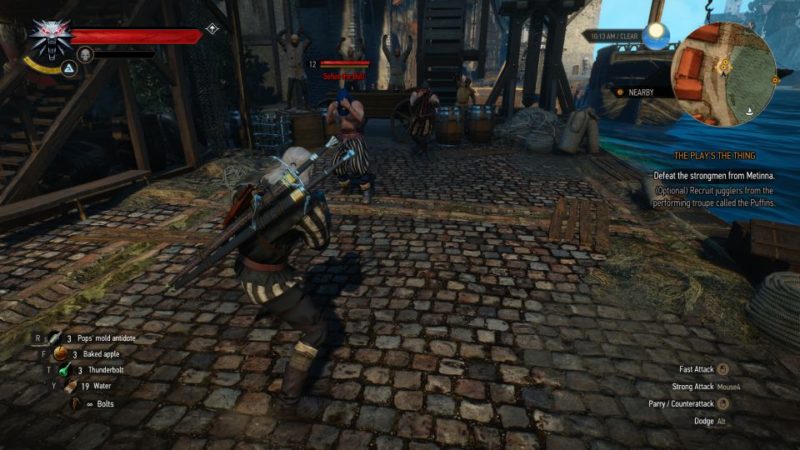 (Optional) Recruit jugglers
An optional objective is to recruit jugglers known as the Puffins.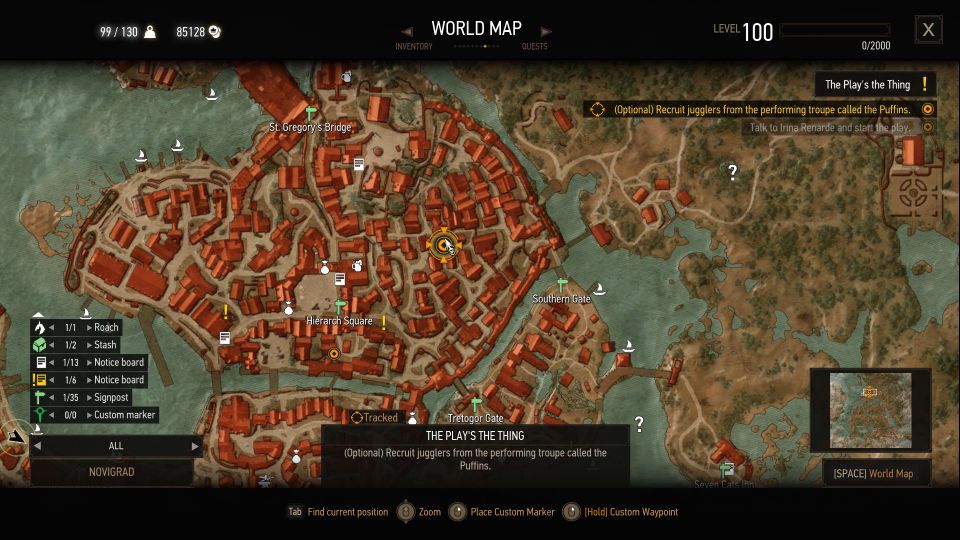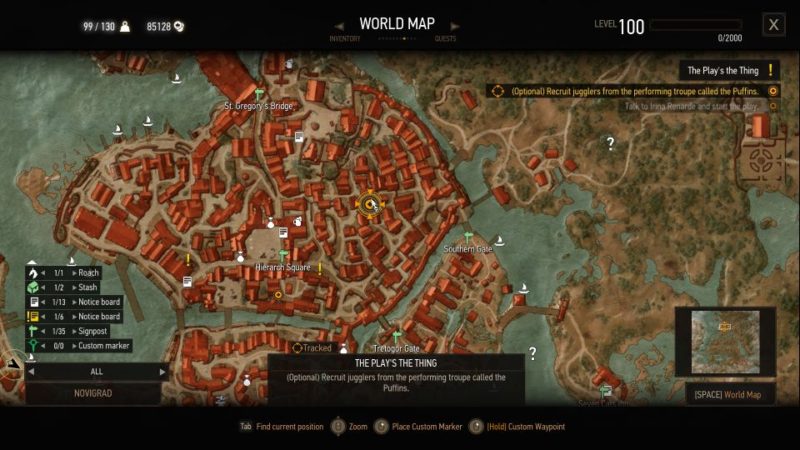 Enter the house and tell them you've got a job.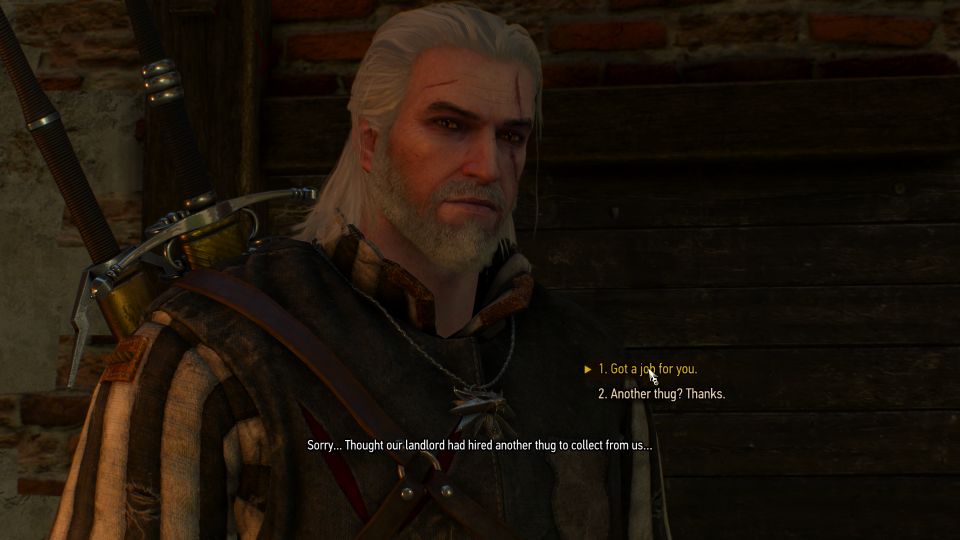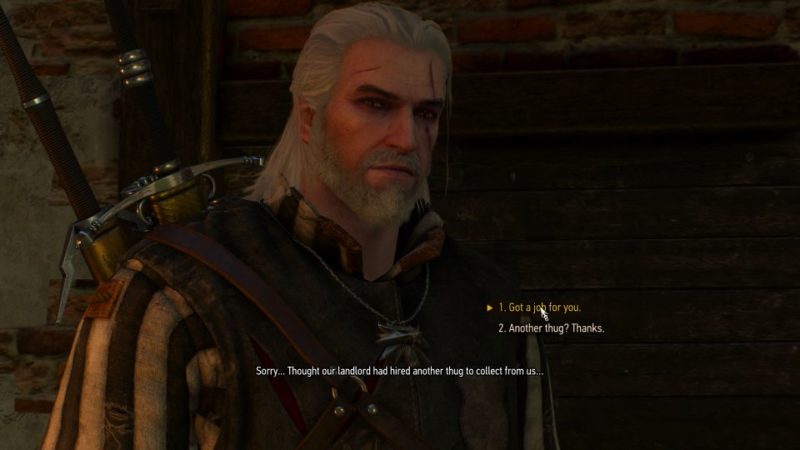 They will then ask for your help to get rid of thugs outside the Puffin house.
To recruit them, you need to clear the thugs first.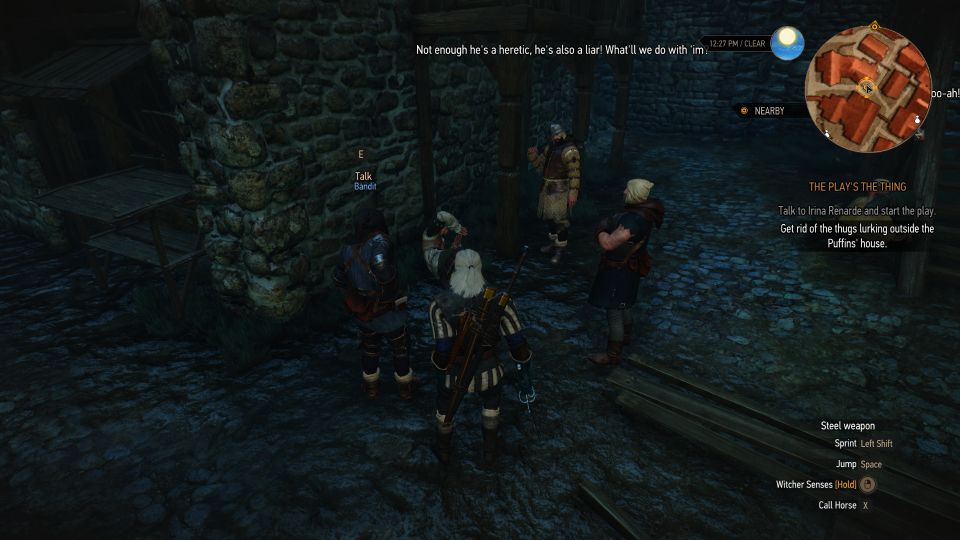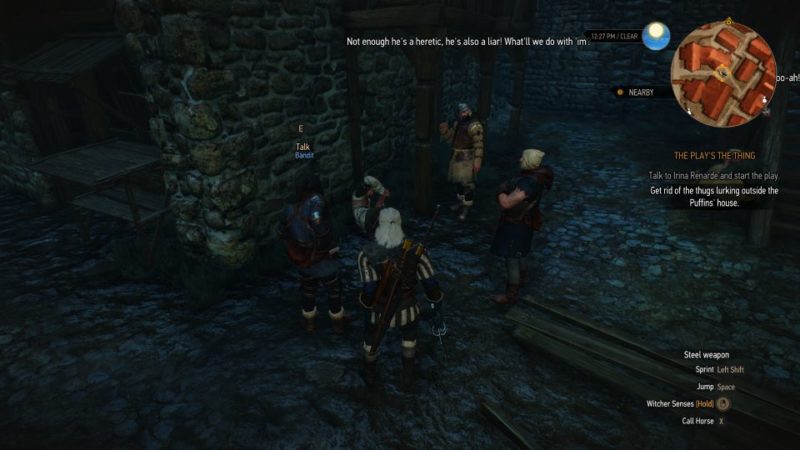 If you choose delusion, they will all attack you. It's better to just fight them.
The Puffins will help you for free. They will attract a bigger crowd to the play.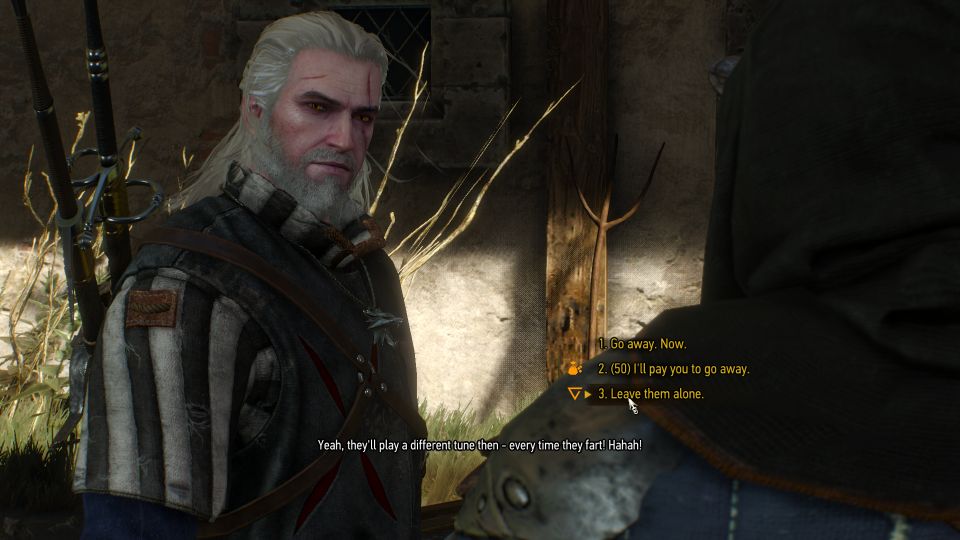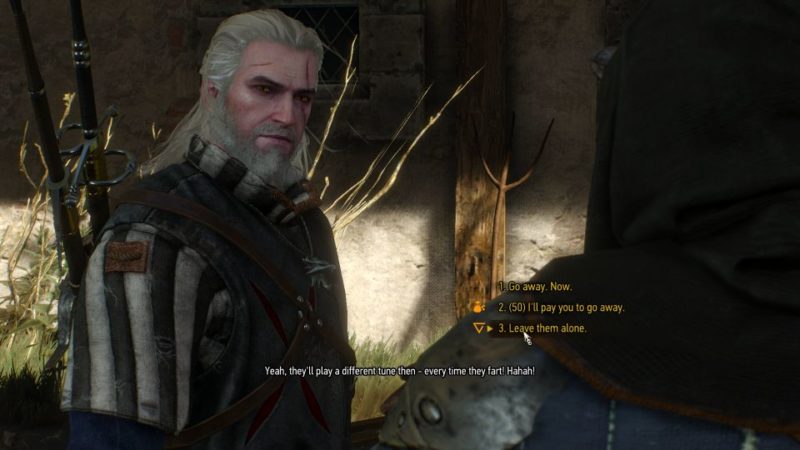 Talk to Irina Renarde
After recruiting the ushers and jugglers, go back to Irina.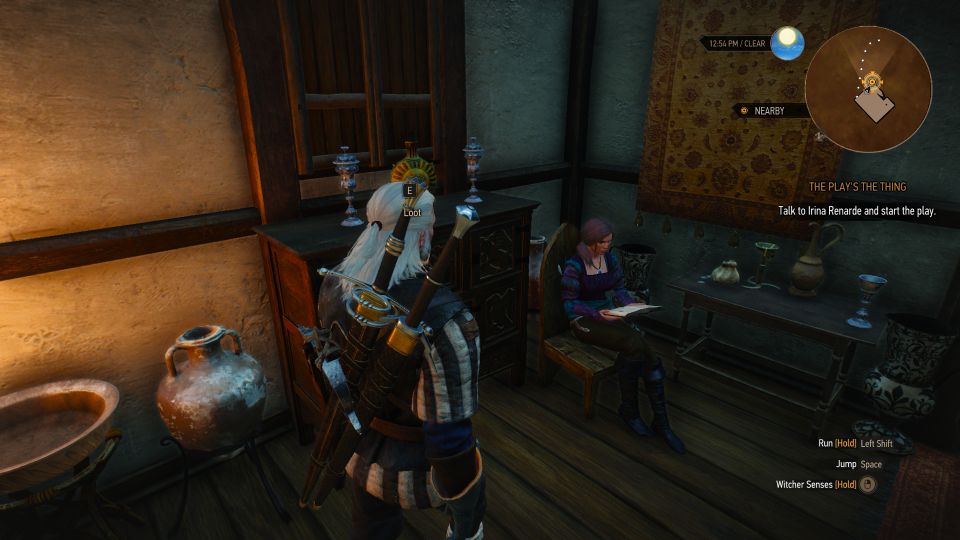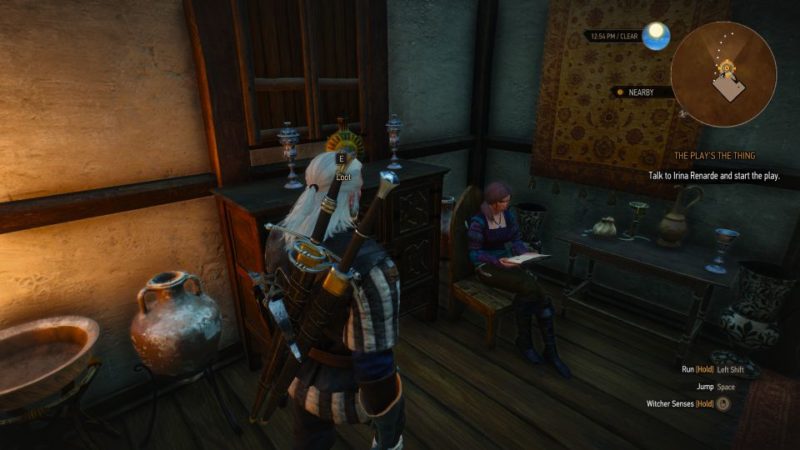 She'll ask you some questions on who should play which role.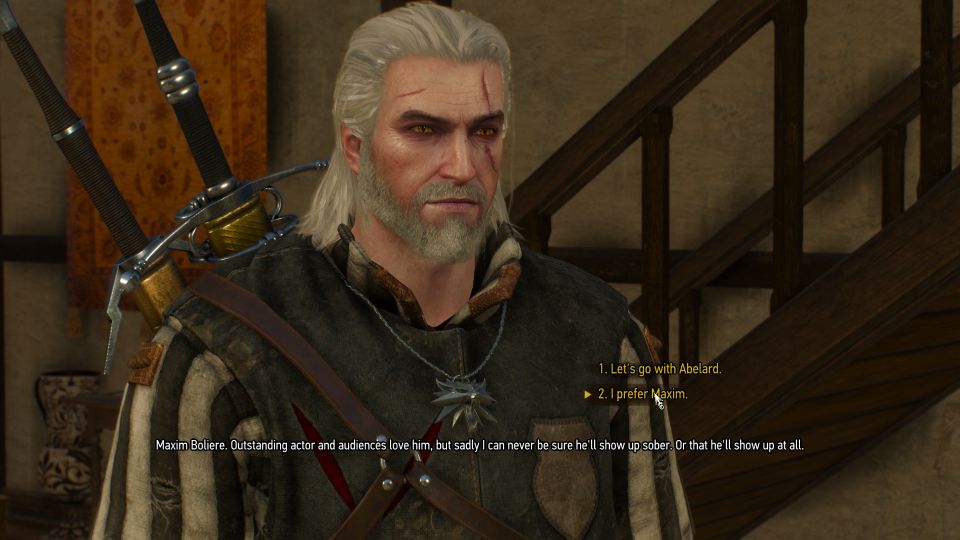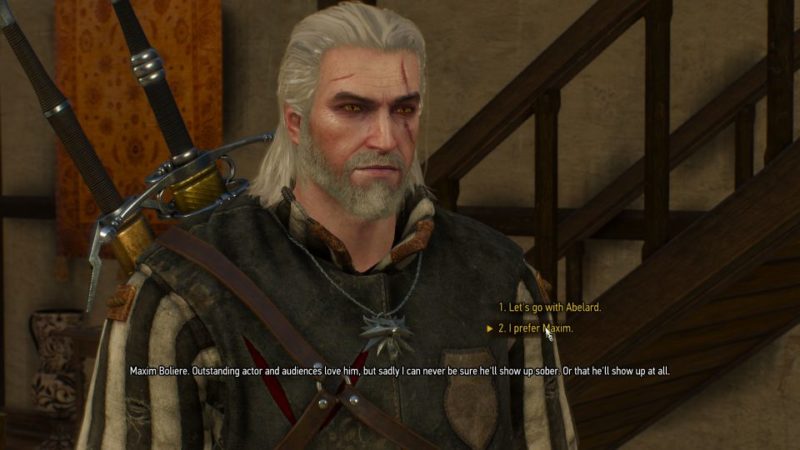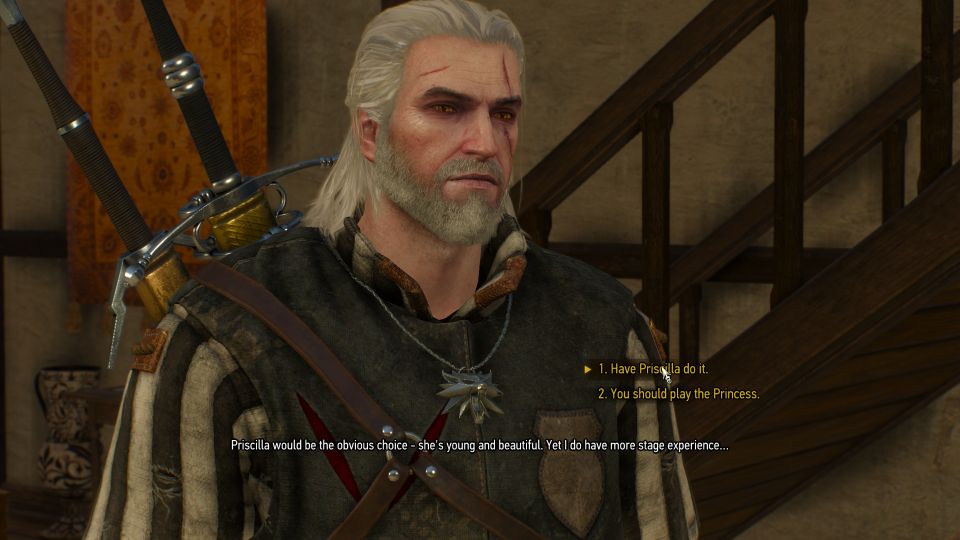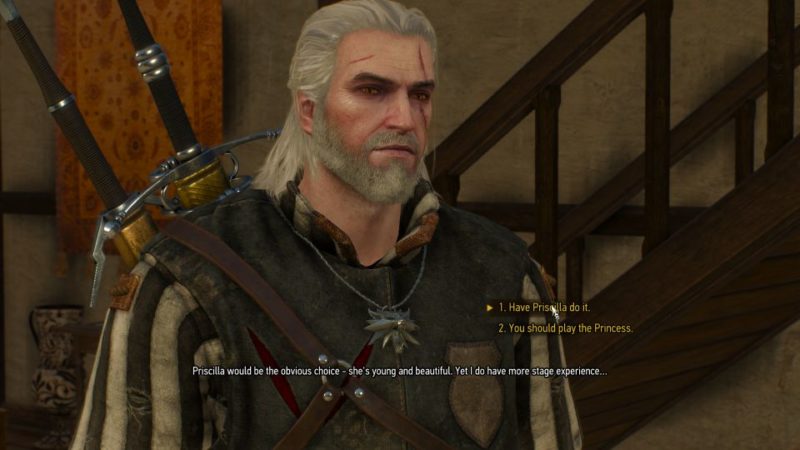 During the play
You'll get some lines during the play. You can choose them.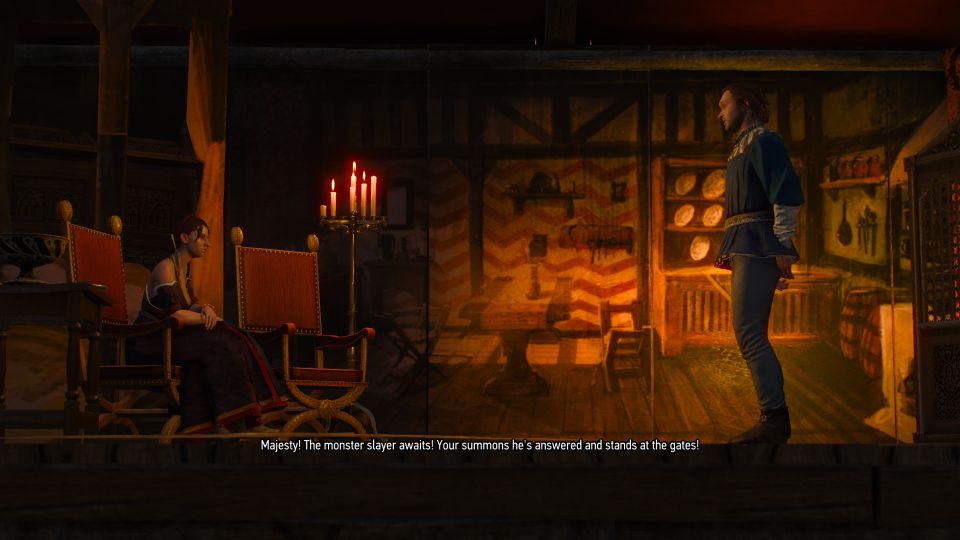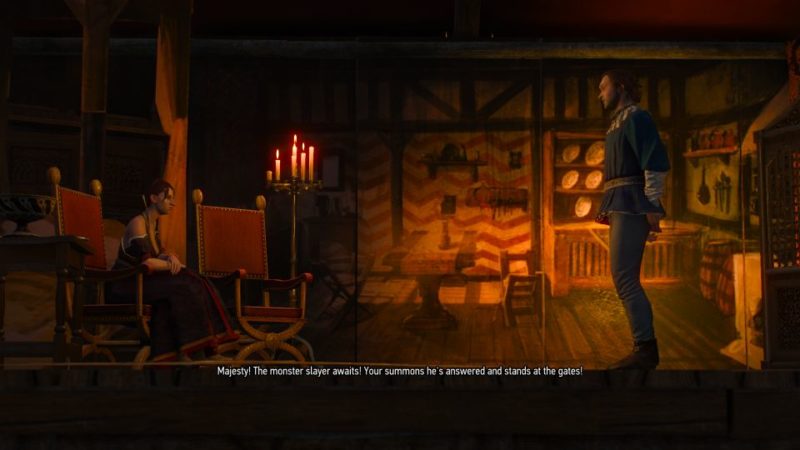 If you wish to sound better, choose the options that are more like poetry.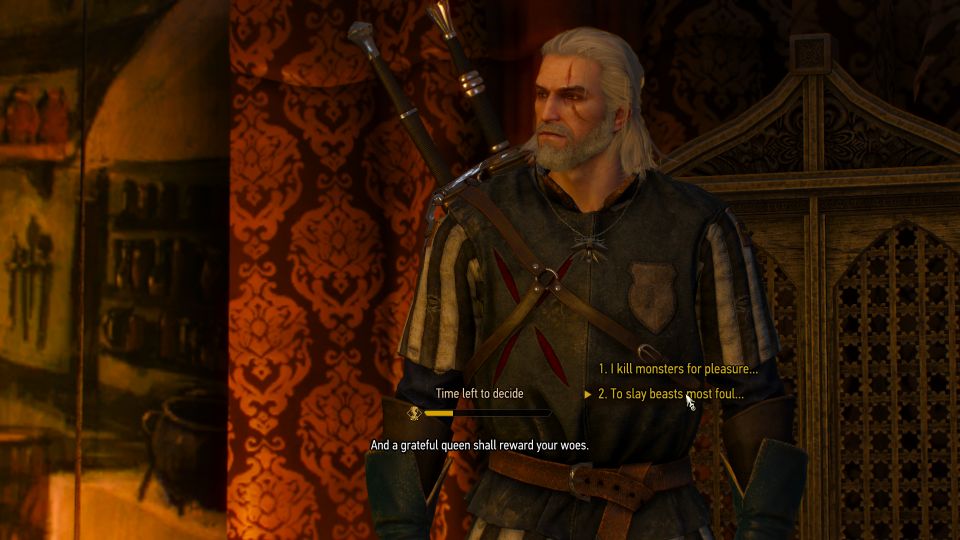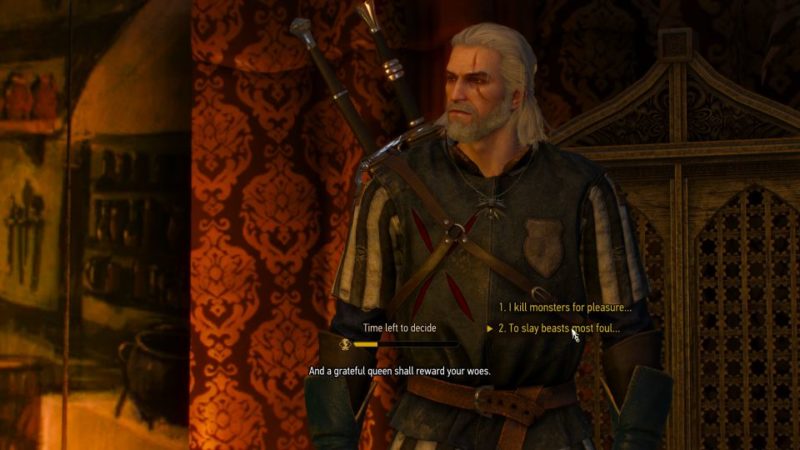 Help Zoltan calm the angry mob
After the play, some people will be angry as the message went against their Eternal Fire's teachings.
Defeat them all.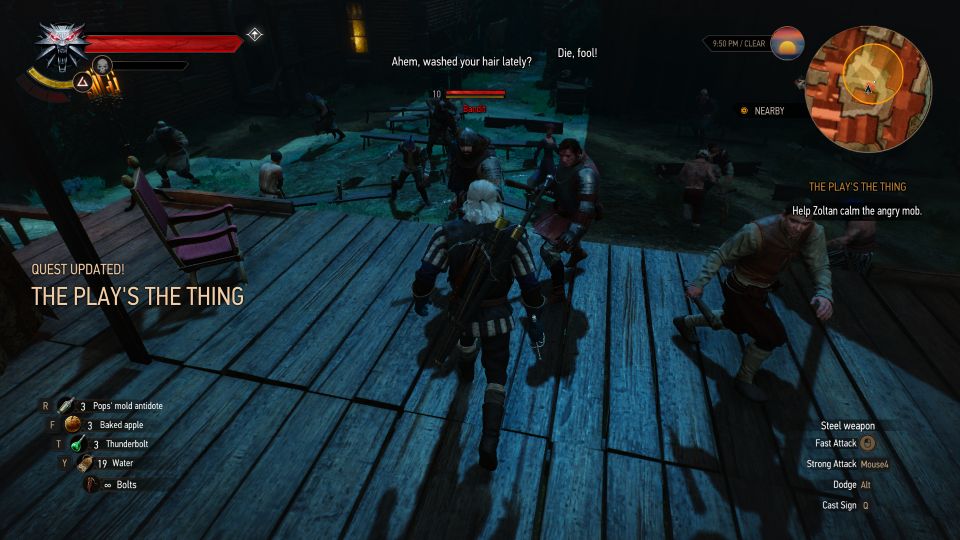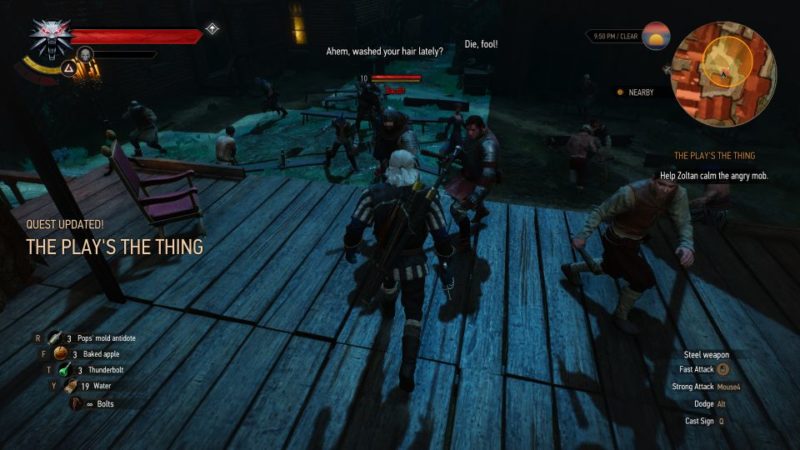 Talk to Dudu
Next, talk to Dudu who is in the room with Priscilla.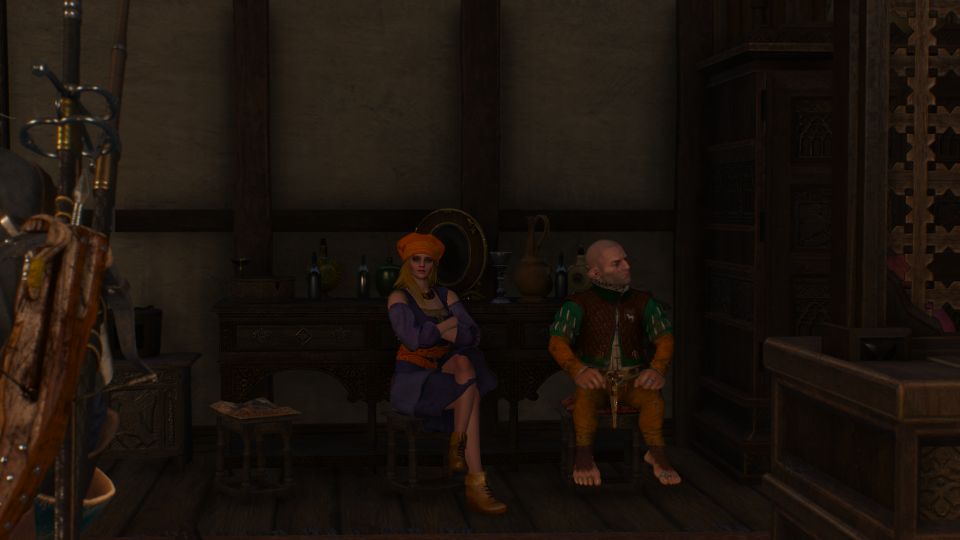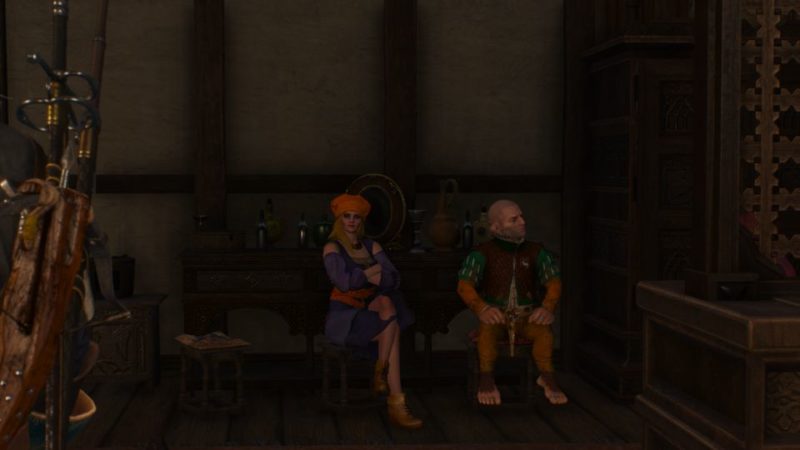 The quest ends here.
---
Related articles:
Broken Flowers: The Witcher 3 Walkthrough And Guide
A Poet Under Pressure: The Witcher 3 Walkthrough And Guide
A Deadly Plot: The Witcher 3 Walkthrough And Guide
Fencing Lessons: The Witcher 3 Walkthrough And Guide
Now Or Never: The Witcher 3 Walkthrough And Guide
A Matter Of Life And Death: The Witcher 3 Walkthrough