A Princess in Distress is a secondary quest that forms part of the main quest Family Matters in Witcher 3.
Your task is to help the pellar find his goat named Princess in the woods.
Here's a walkthrough of A Princess In Distress in The Witcher 3.
Suggested level: 5.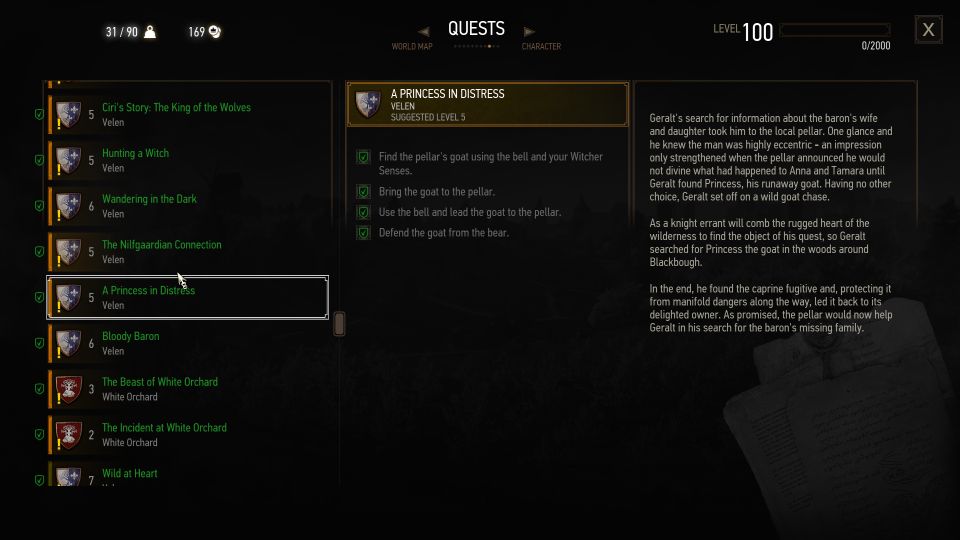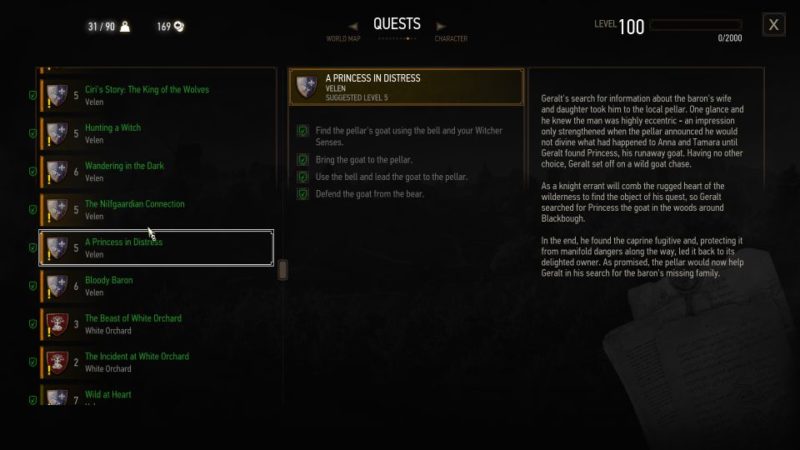 Find the pellar's goat
Head to the marked area on the map to look for the pellar's goat.
You need to use your witcher senses to see any footsteps left by the goat.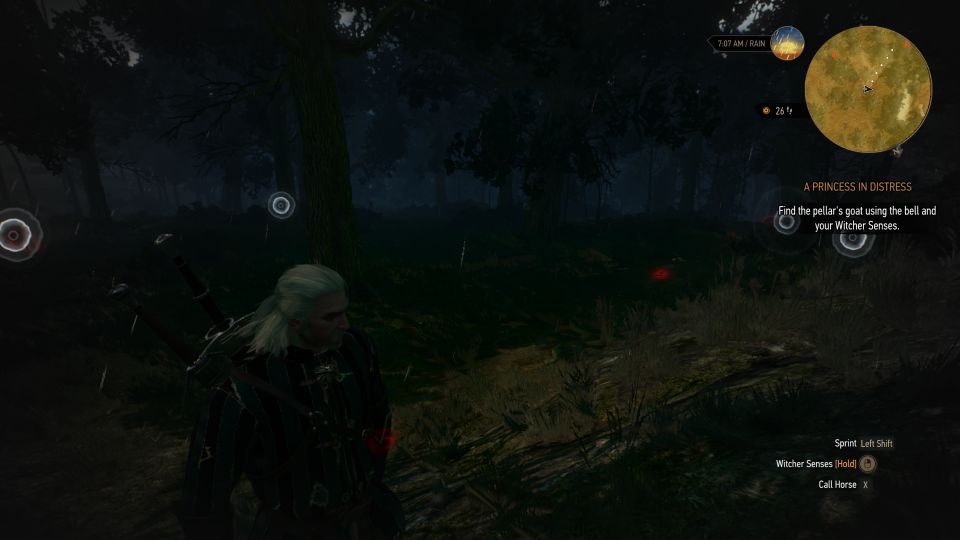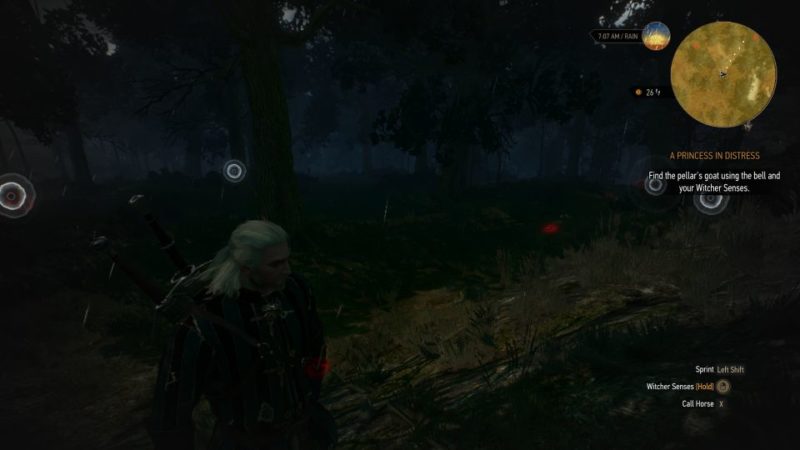 Follow the footprints and look for the red circle using your witcher senses.
The other creatures will appear as white circles instead.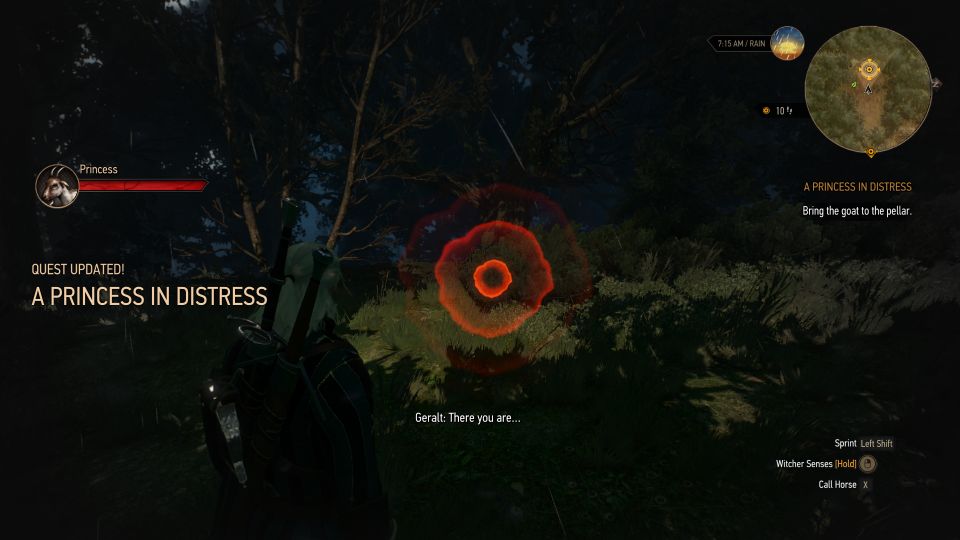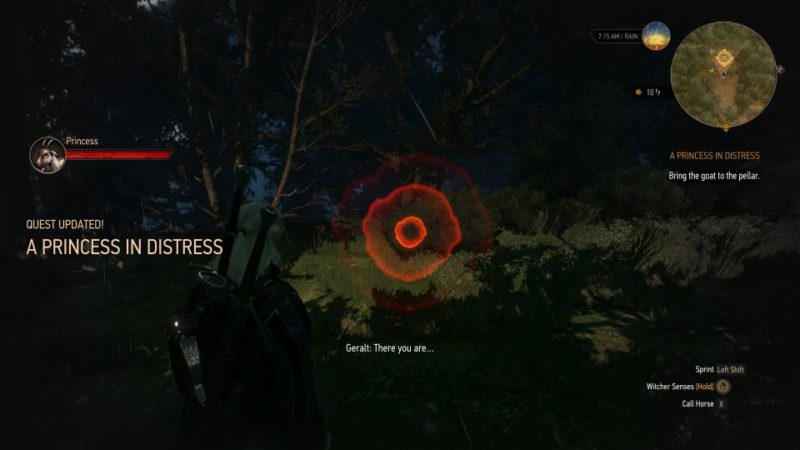 There'll be wolves and other animals in the area. Take them out first.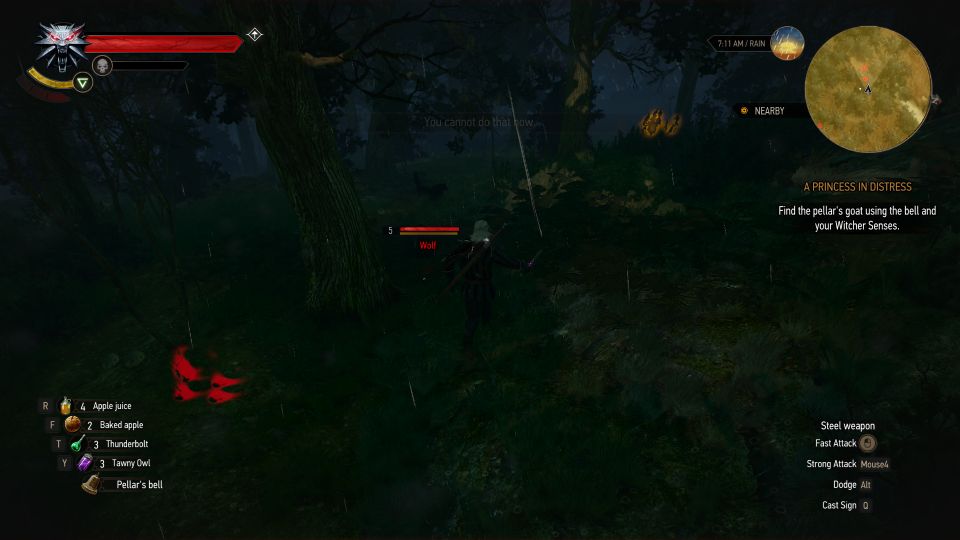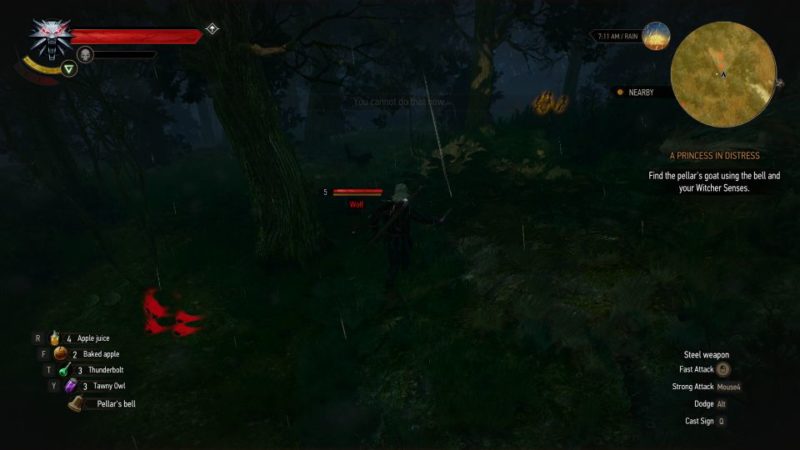 Bring the goat back
To bring the goat back, you need to equip the pellar's bell.
Open your menu to equip the bell.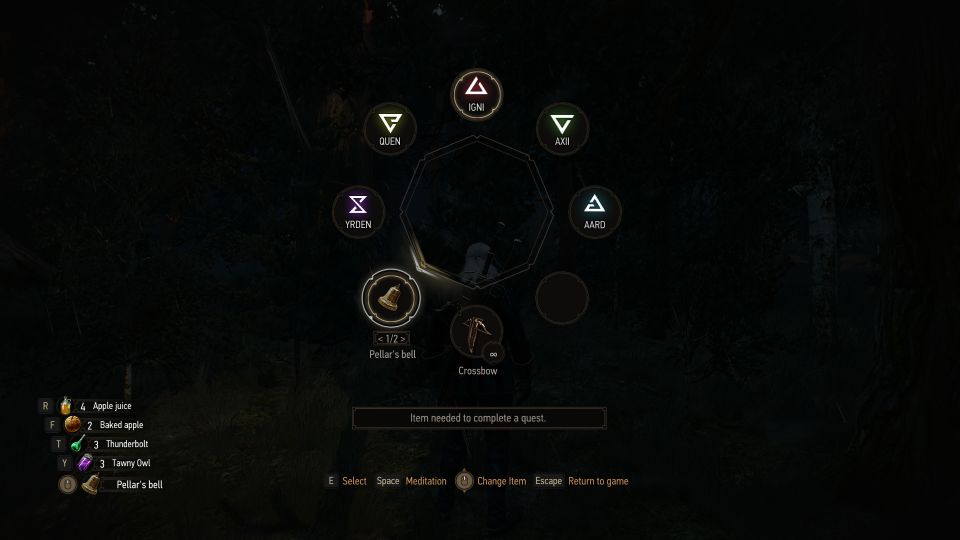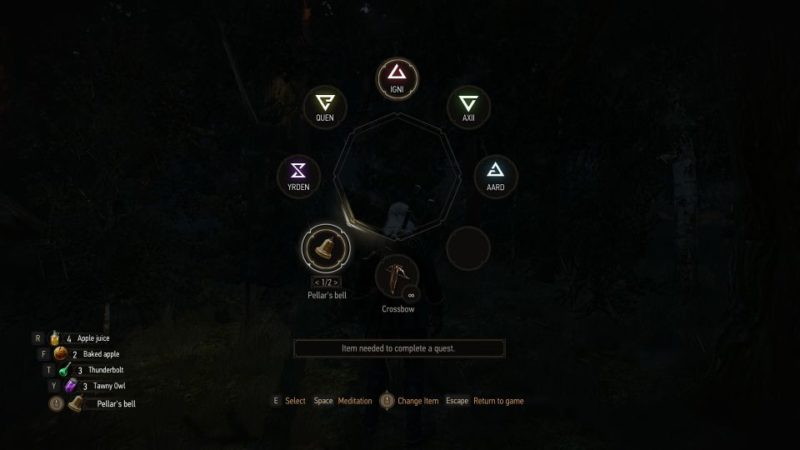 Go near the goat and start using the bell. It will then follow you.
Along the way back, the goat will run off to a bear instead. Defeat the bear.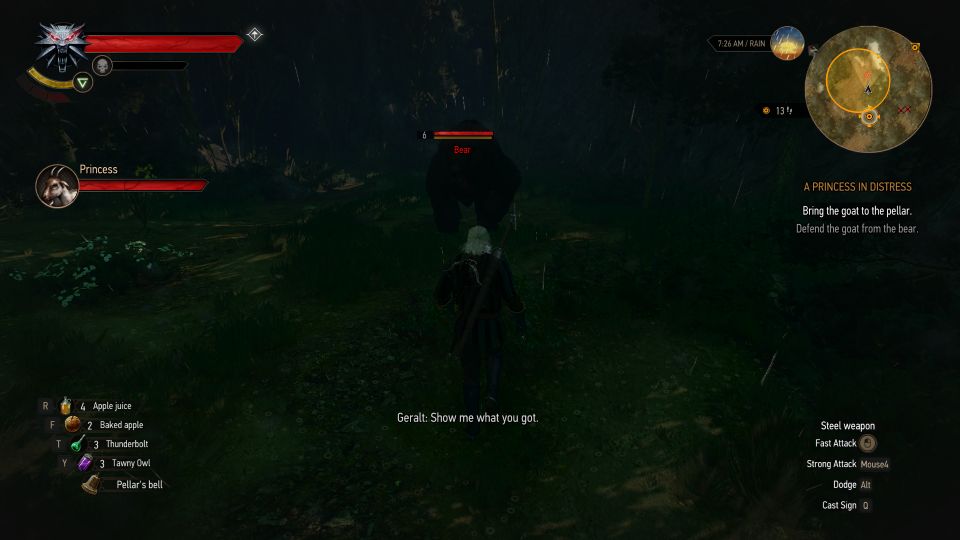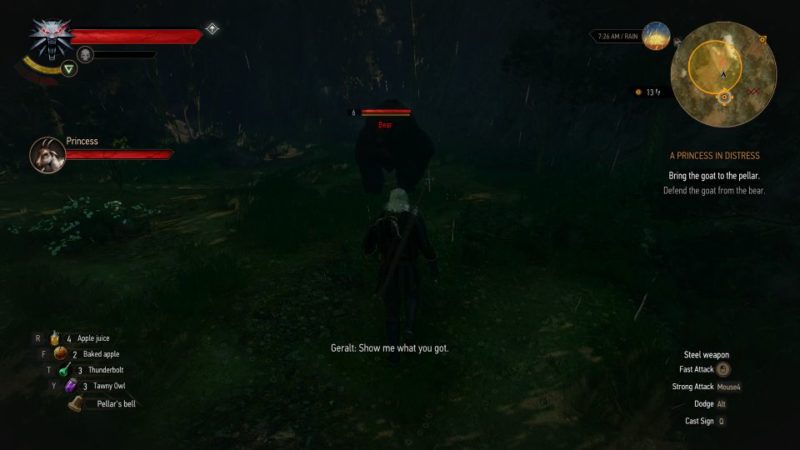 After securing the area, continue leading the goat back to the pellar. Keep ringing the bell as you walk back to ensure it follows you.
The quest ends once the goat reaches the pellar.
---
Related articles:
A Matter Of Life And Death: The Witcher 3 Walkthrough
Return To Crookback Bog: The Witcher 3 Walkthrough
Magic Lamp: The Witcher 3 Walkthrough And Guide
Wandering In The Dark: The Witcher 3 Walkthrough
The Mystery Of The Byways Murders: The Witcher 3 Walkthrough
Funeral Pyres: The Witcher 3 Walkthrough And Guide