Ciri's Story: Visiting Junior is a quest that occurs in the middle of Get Junior in The Witcher 3.
Your task as Ciri is to rescue Dudu from Whoreson Junior at his estate.
Here's a walkthrough of Ciri's Story: Visiting Junior in Witcher 3.
This quest begins when Geralt is questioning Whoreson Junior.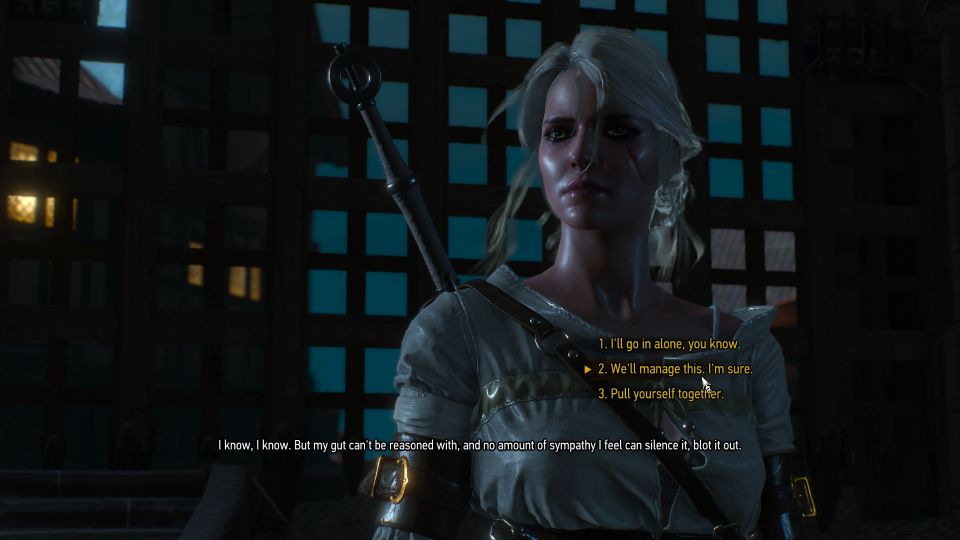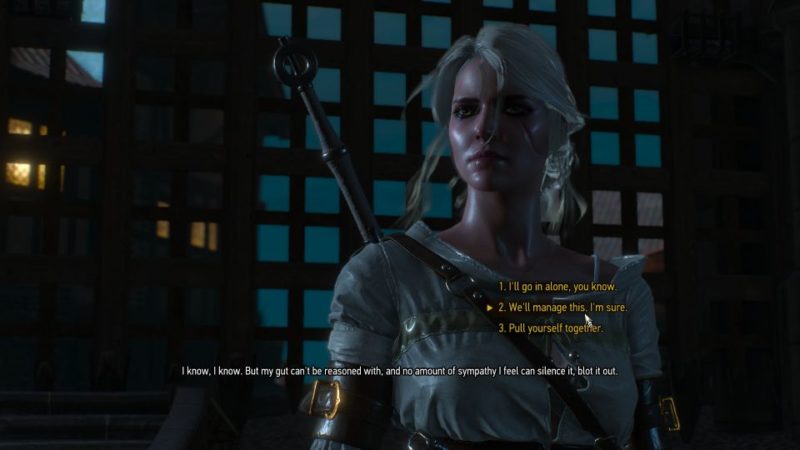 Find a way to the roof
Your first objective is to climb to the roof. There's a ladder just nearby.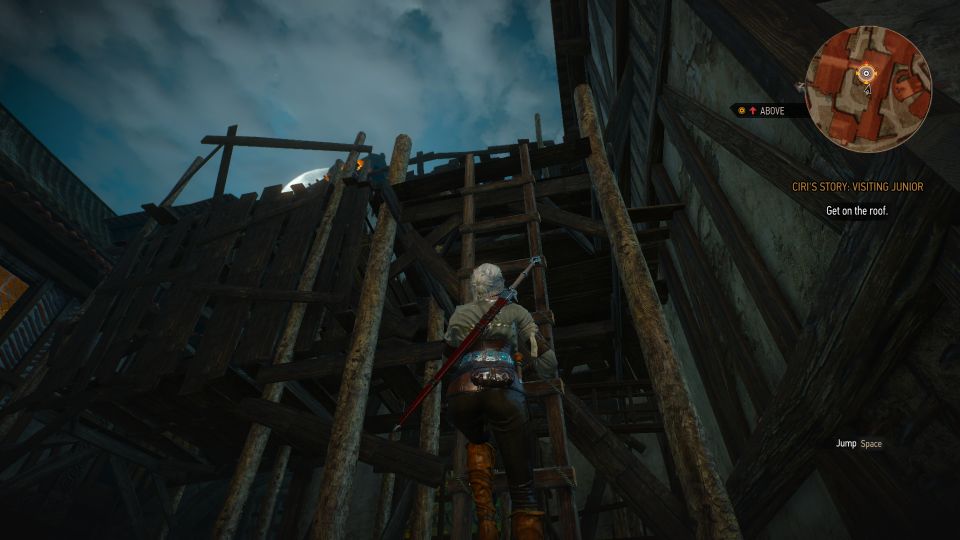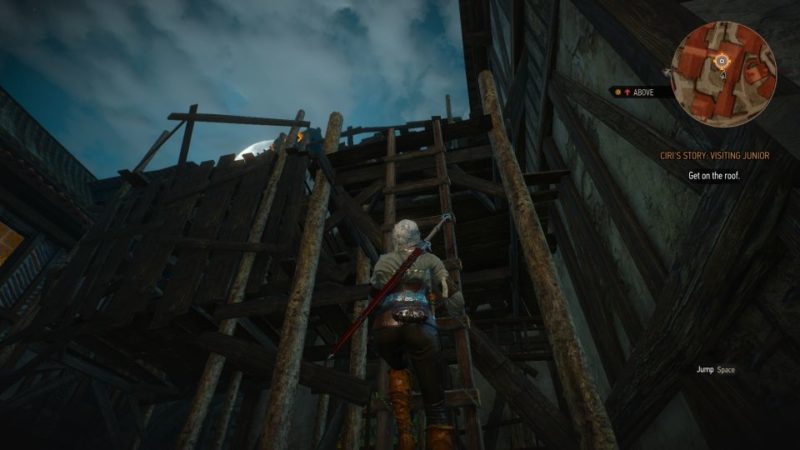 Get on the balcony
Once you're on the roof, head to the building with the balcony.
After finding the balcony, jump down onto the balcony.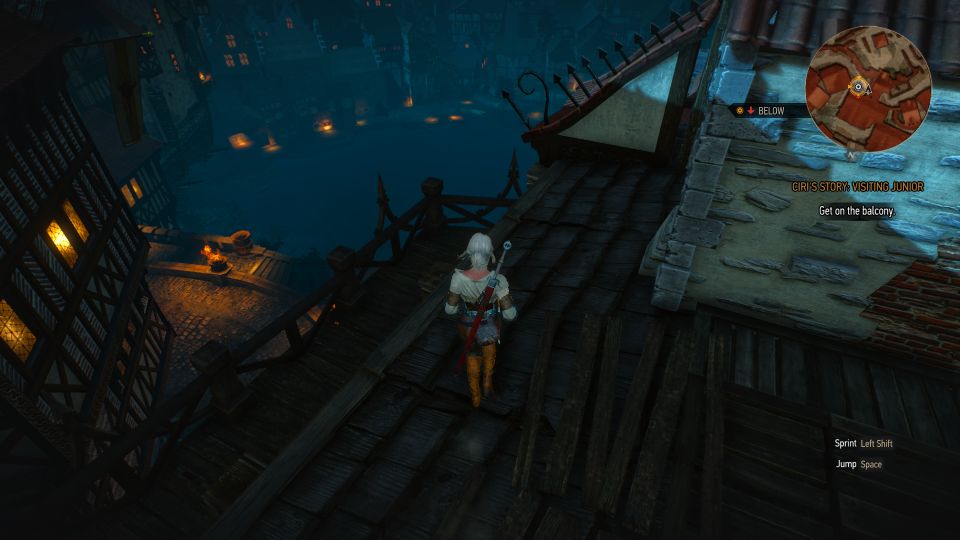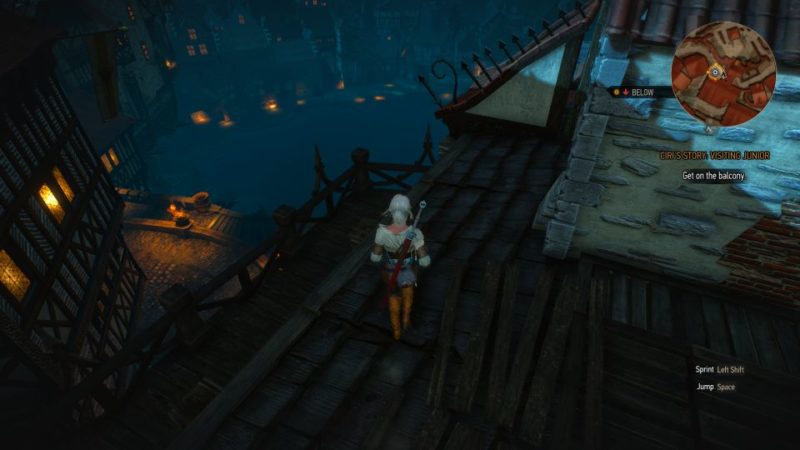 To enter the room, open the window, as the door is locked.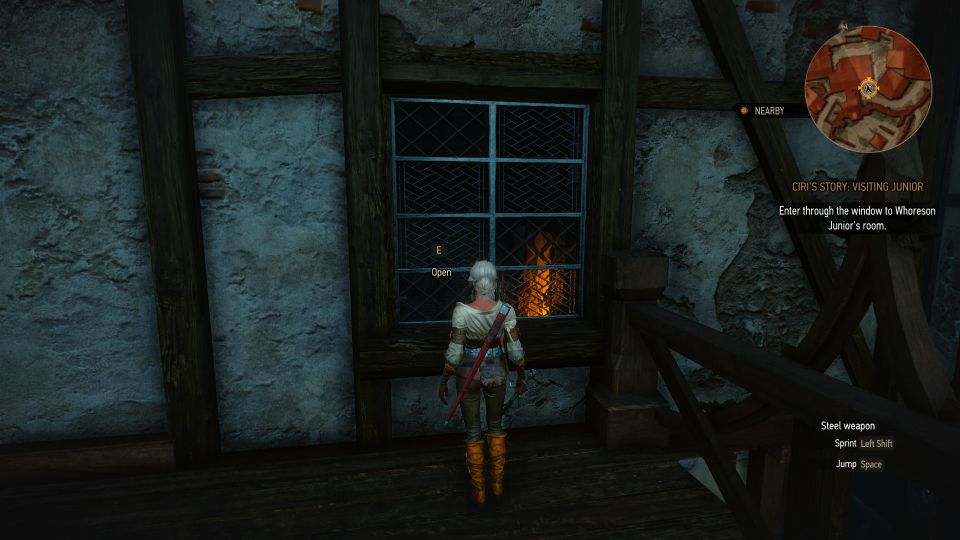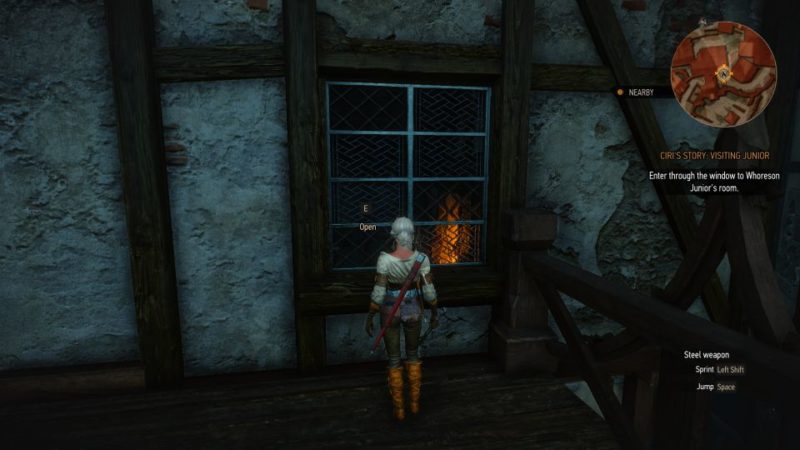 Defeat Whoreson Junior
After the cutscene, you have to defeat Whoreson Junior.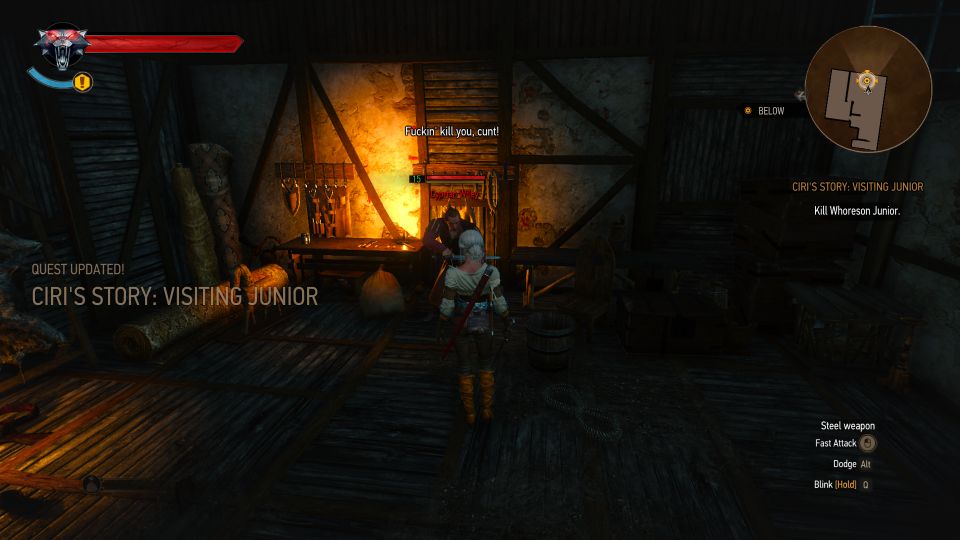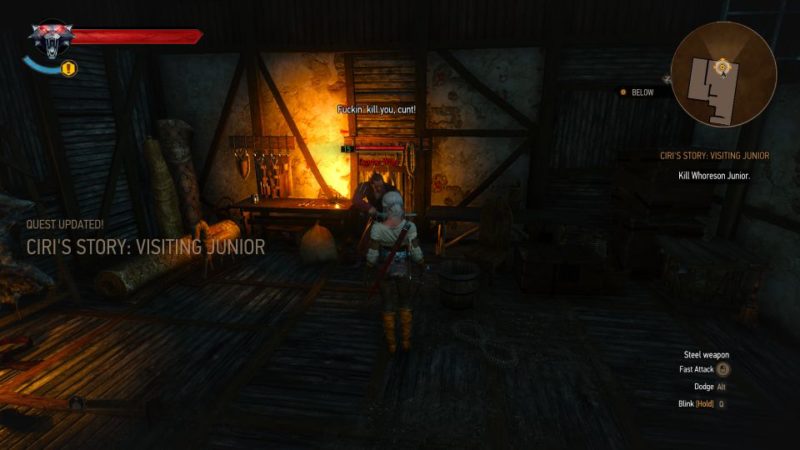 Escape from Whoreson Junior's hideout
After defeating Whoreson Junior, you need to escape the area.
More of his goons will appear. You may want to defeat them all first.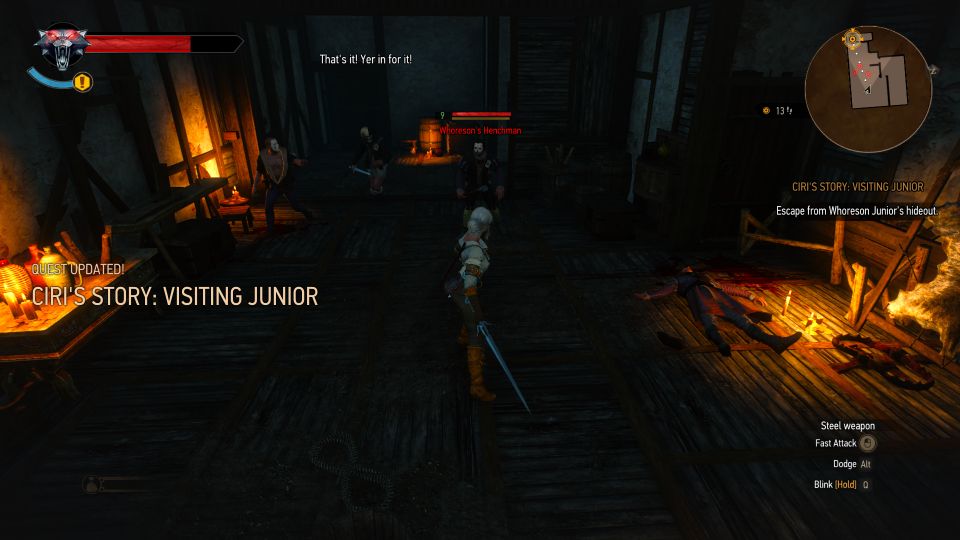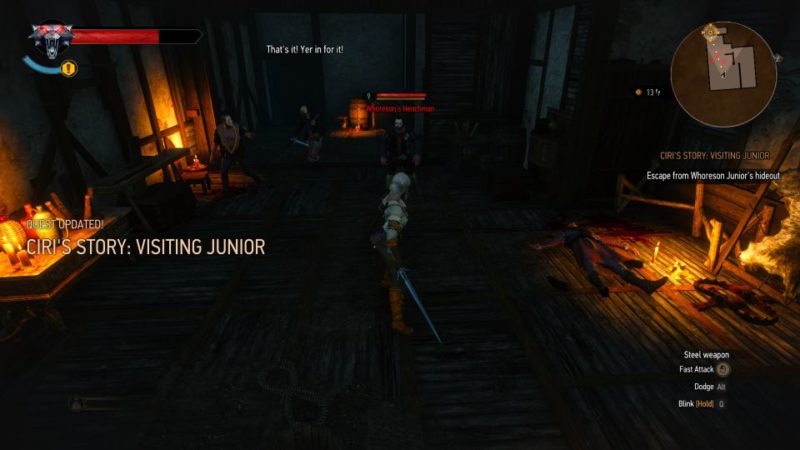 Once they're dead, head downstairs instead of through the window. You will meet more of his thugs. Take them out first before you're able to escape.
After they're all down, go out through the front door and the quest ends.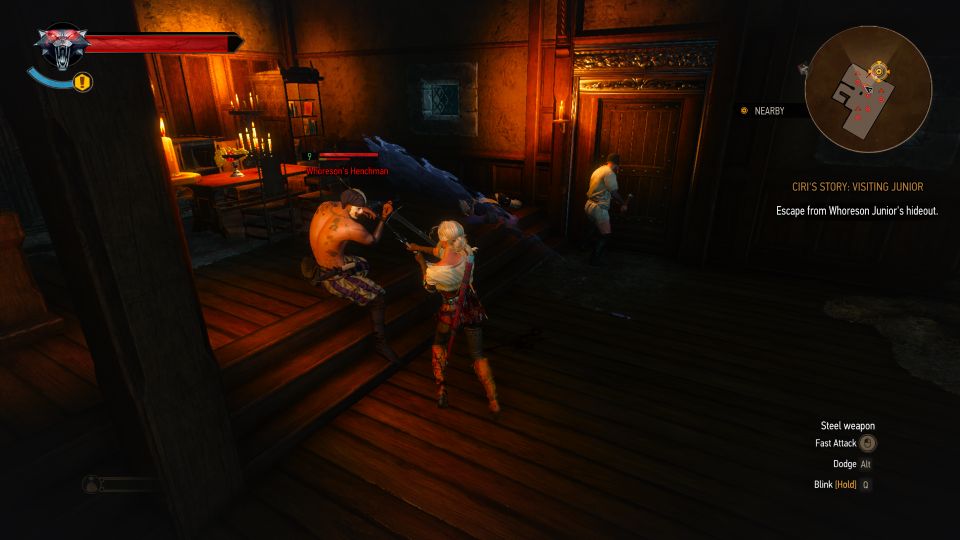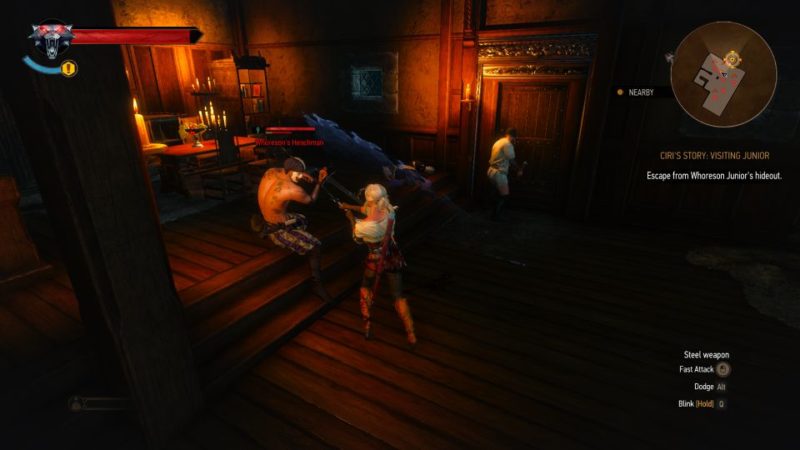 ---
Related articles:
The Family Blade: The Witcher 3 Walkthrough And Guide
Muire D'Yaeblen: The Witcher 3 Walkthrough And Guide
Ciri's Story: The King Of The Wolves (Witcher 3 Guide)
A Princess In Distress: The Witcher 3 Walkthrough And Guide
Novigrad Dreaming: The Witcher 3 Walkthrough And Guide
Defender Of The Faith: Witcher 3 Walkthrough And Guide