The Family Blade is a side quest you can find in Skellige in Witcher 3.
Your task is to help a guard in Kaer Trolde find his missing blade named Kuliu.
Here's a walkthrough of The Family Blade in The Witcher 3.
Suggested level: 15 and above.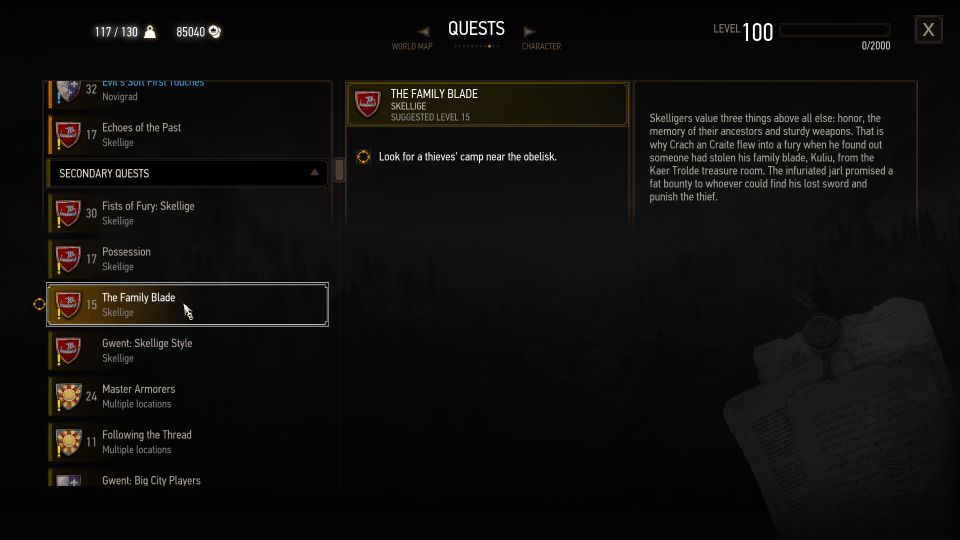 Look for the thieves' camp
This quest will require you to travel around this area.
The first destination is a thieves' camp.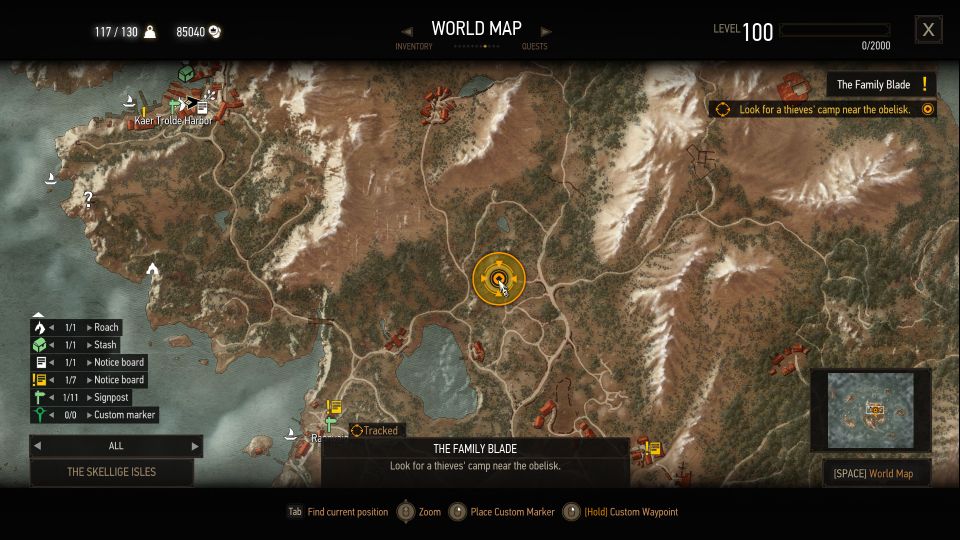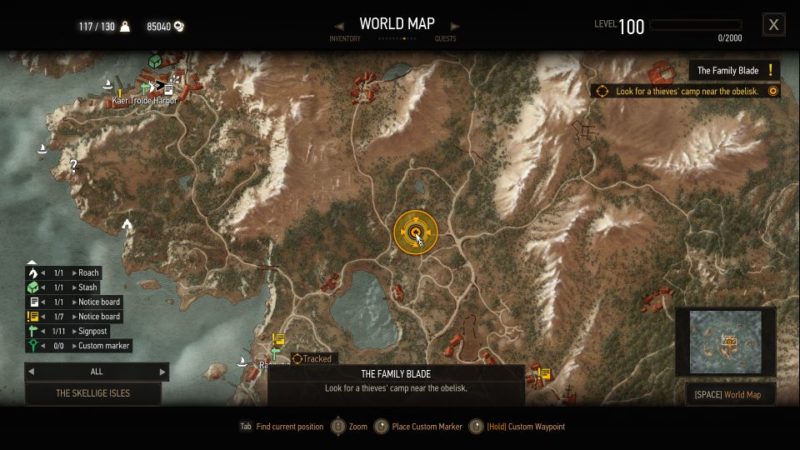 Kill the thieves
Once you're here, kill the thieves. There are 3 or 4 of them.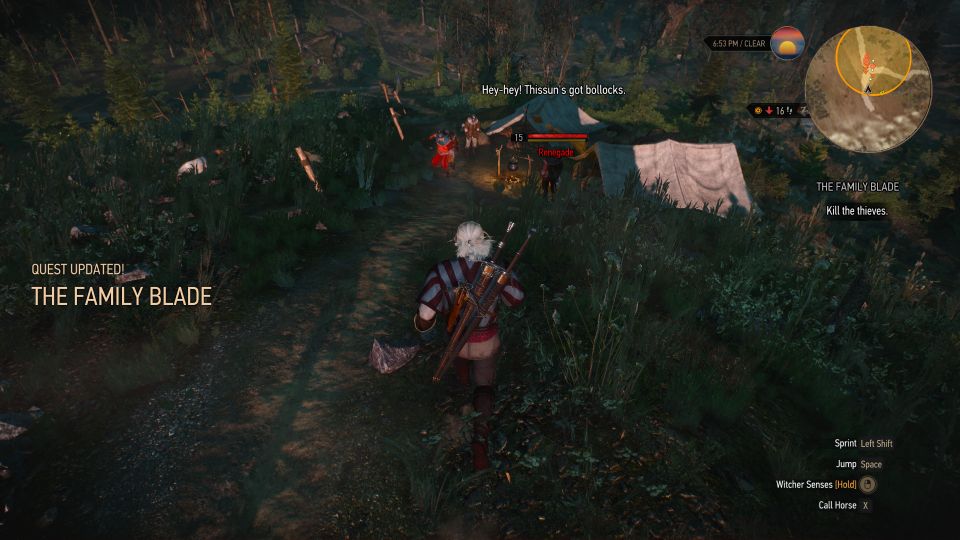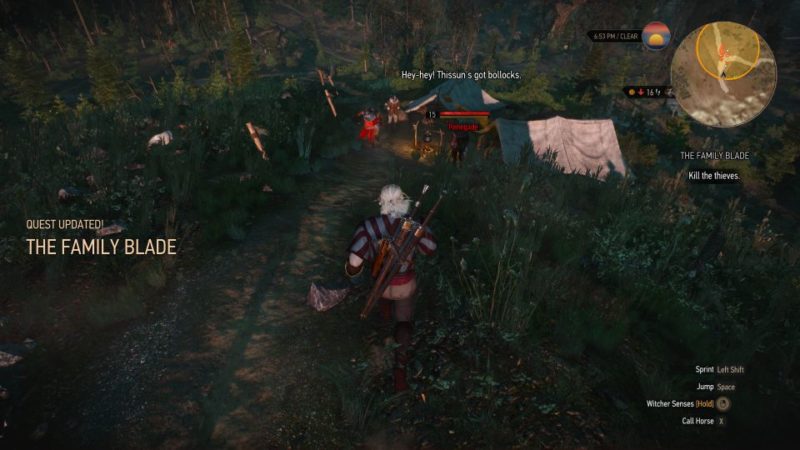 Once they're dead, loot the bodies for the clue on the blade.
Go to the old fort
Your next destination is the old fort.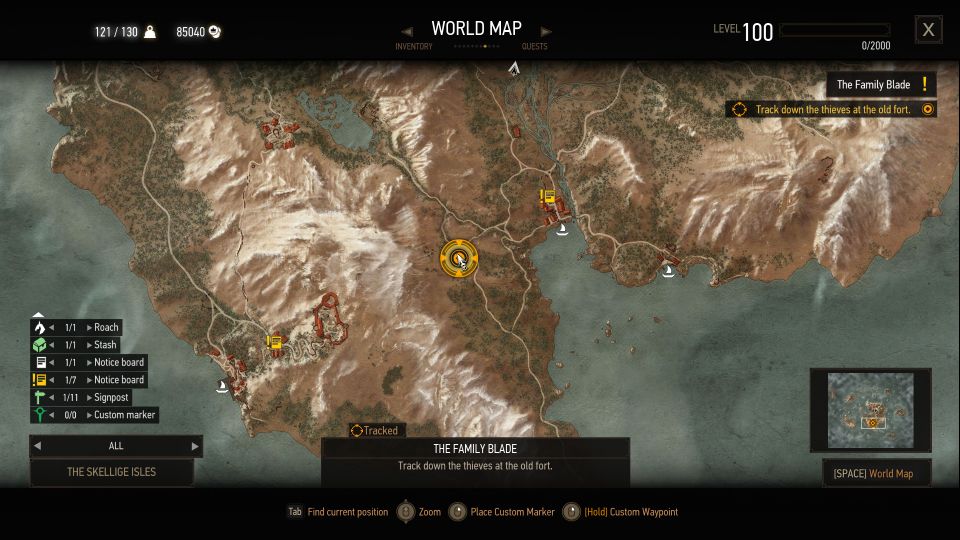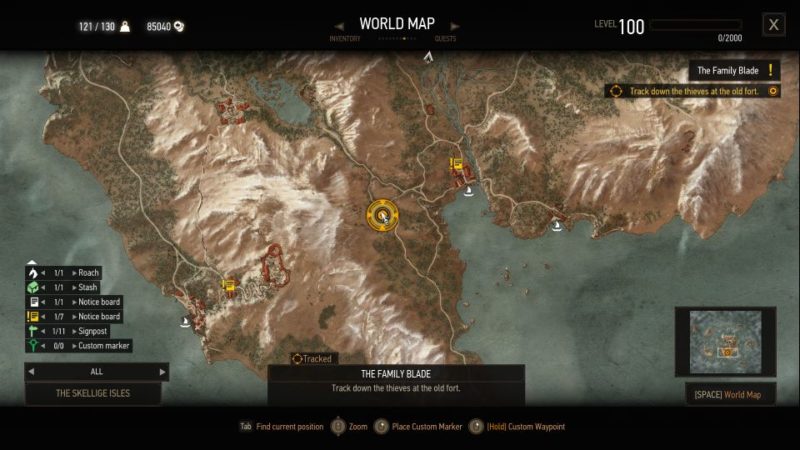 Once you reach, there'll be a similar number of thieves again.
Kill them and similarly, loot the body for another clue.
It will point you to the next area.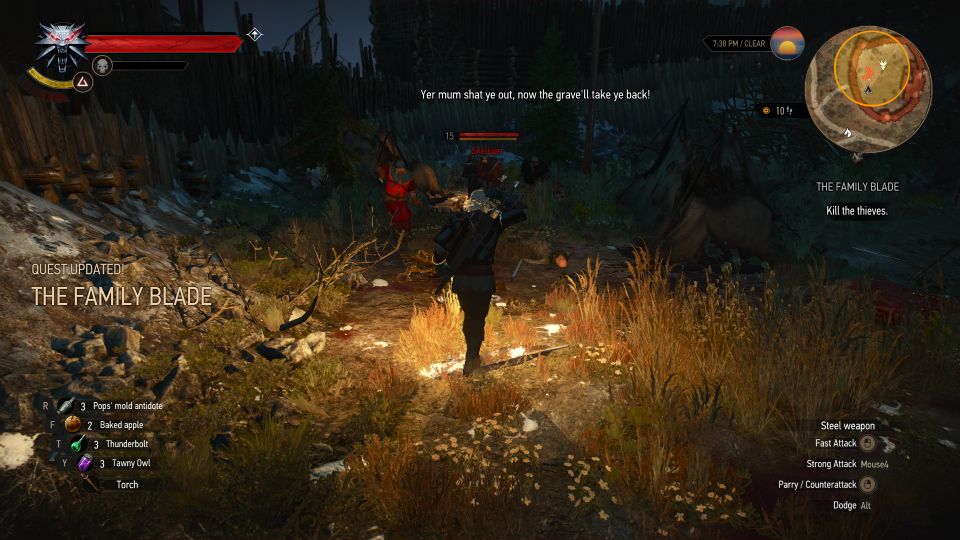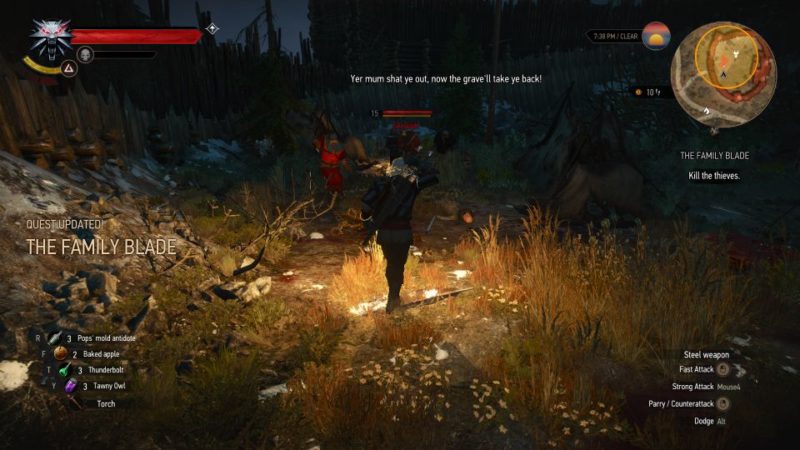 The clue is the thief's journal.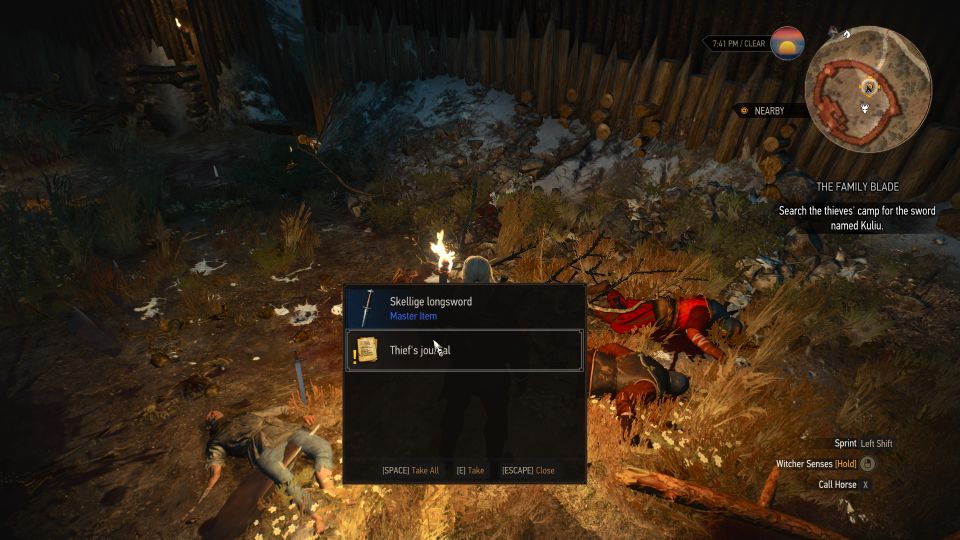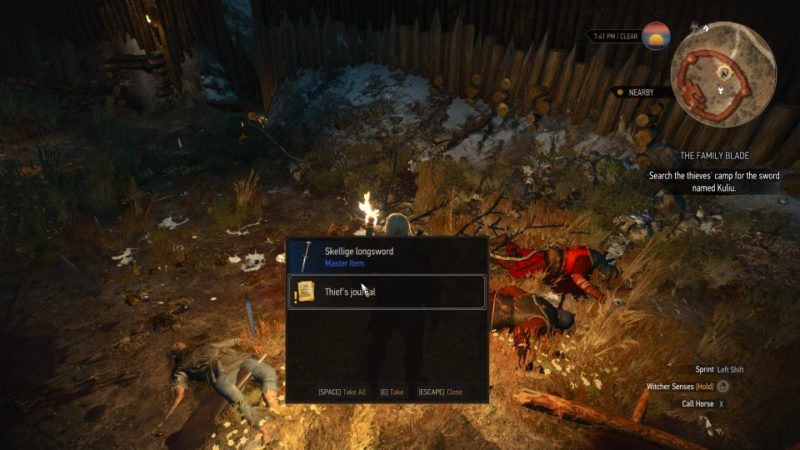 Go to the whale graveyard
Lastly, head to the whale graveyard facing the sea.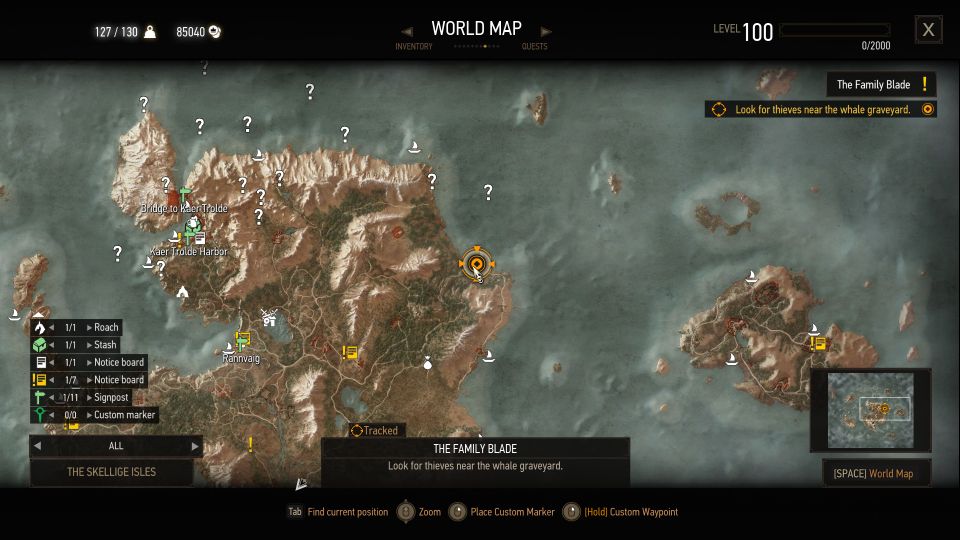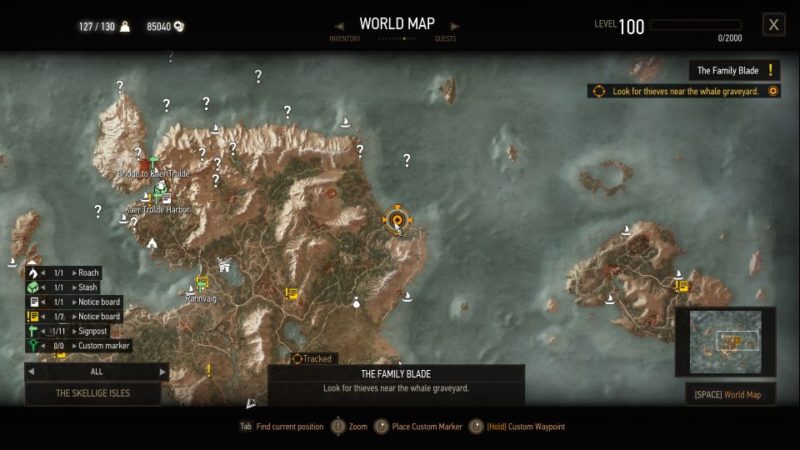 Again, kill the thieves in the area.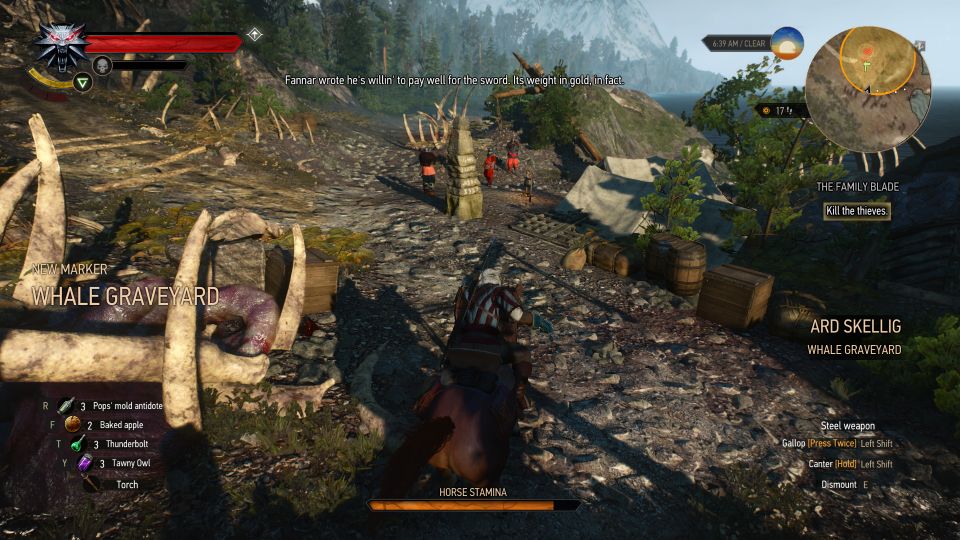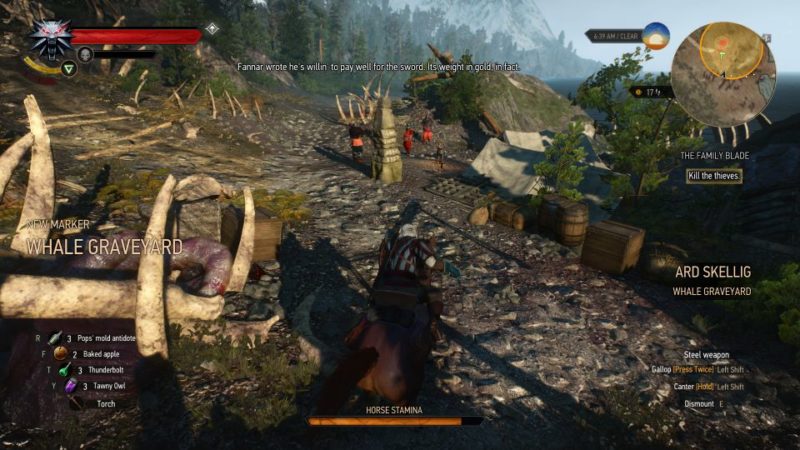 This time, you'll get both the sword Kuliu and another thief's journal for reading purposes.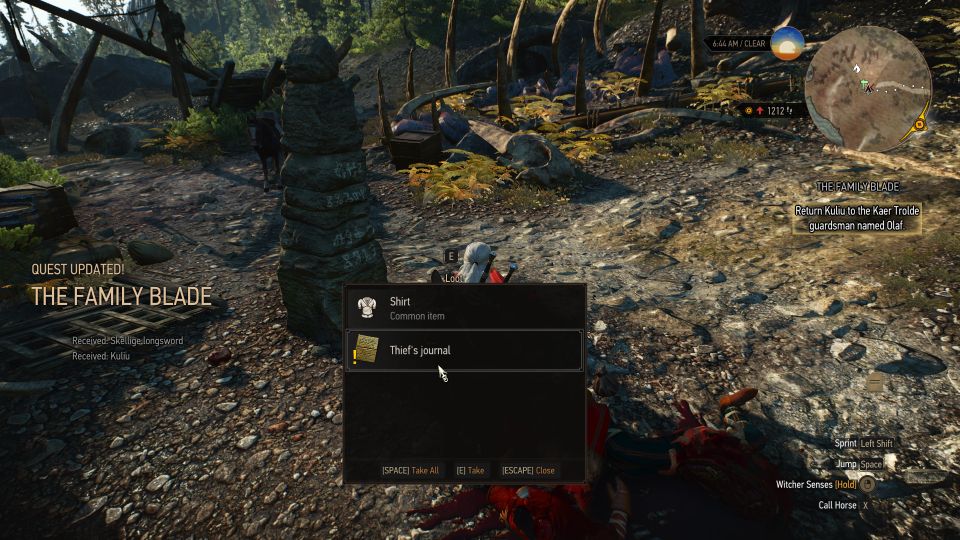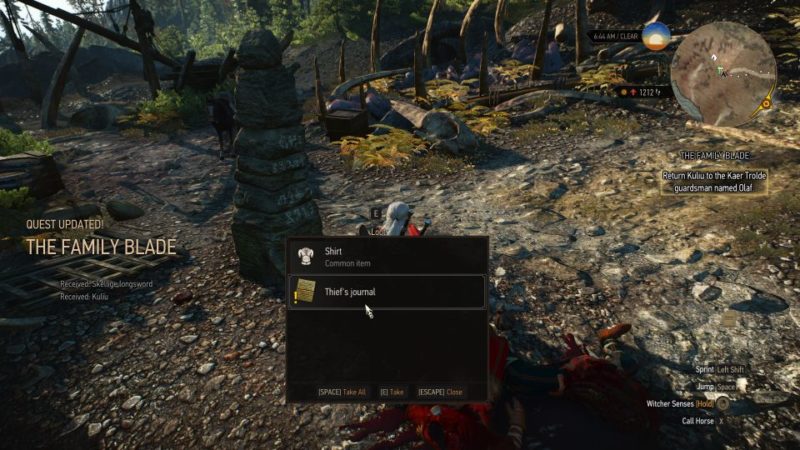 Return the blade to Olaf
Go back to Kaer Trolde.
The guardsman is at the upper bridge. To get to the bridge, you need to use the road and go a bigger round.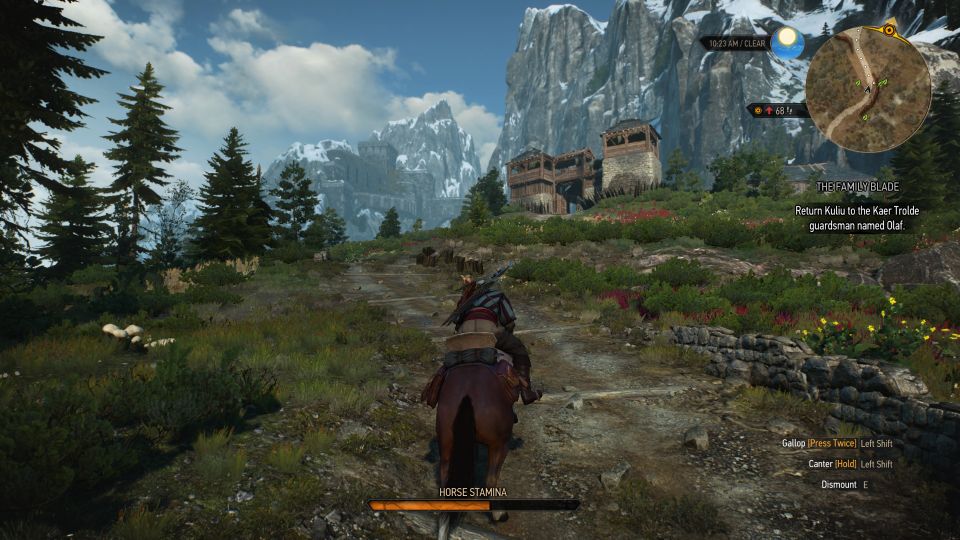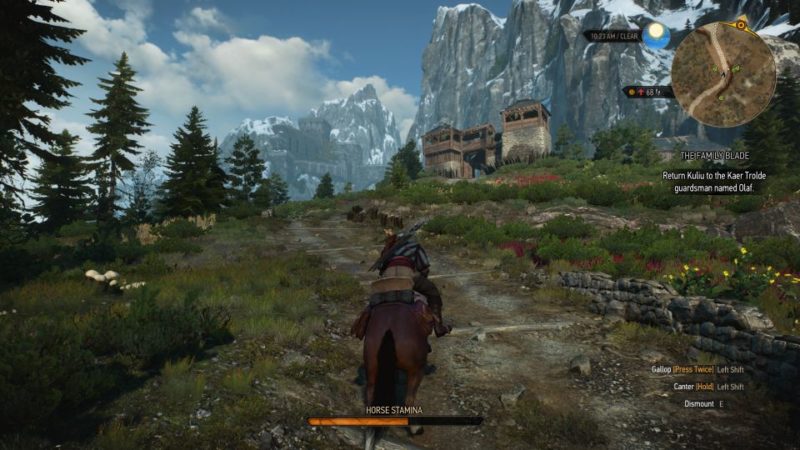 Speak to Olaf at the bridge and the quest ends here.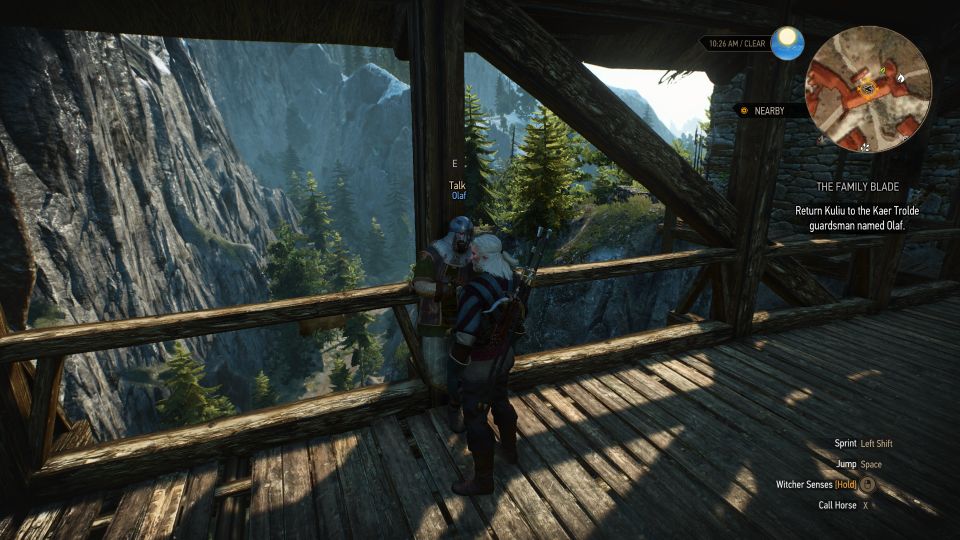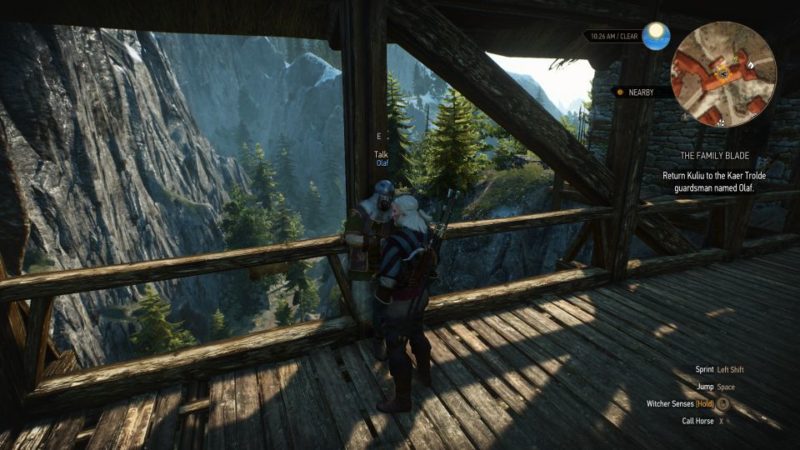 ---
Related articles:
Possession: The Witcher 3 Walkthrough And Guide
Echoes Of The Past: Witcher 3 Walkthrough And Guide
Muire D'Yaeblen: The Witcher 3 Walkthrough And Guide
Ciri's Story: Visiting Junior – The Witcher 3 Walkthrough
The Lord Of Undvik: The Witcher 3 Walkthrough And Guide
The King Is Dead – Long Live The King: The Witcher 3