Novigrad Dreaming is a main quest in Novigrad in The Witcher 3.
Your task is to meet the dreamer named Corinne to find out about Ciri.
Here's a walkthrough of Novigrad Dreaming in The Witcher 3.
This quest is suggested for level 7 and above.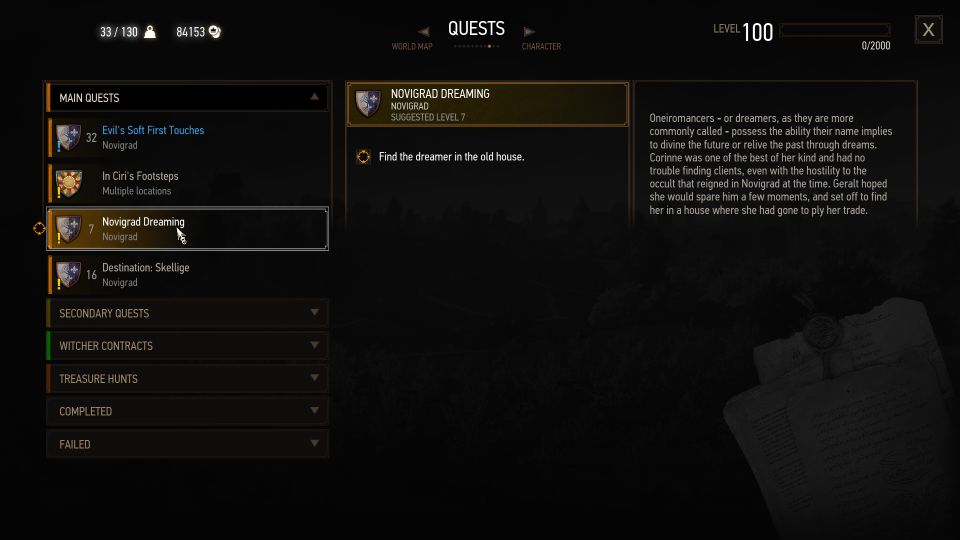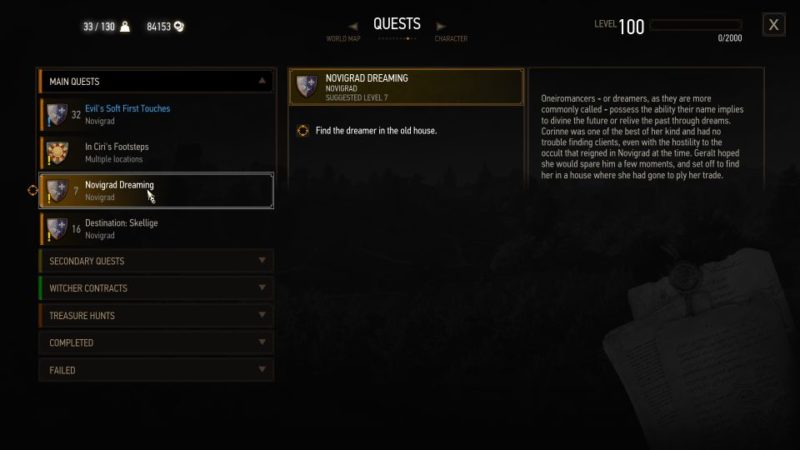 Find the dreamer
Head to the old house to find the dreamer. Its location is shown in the map.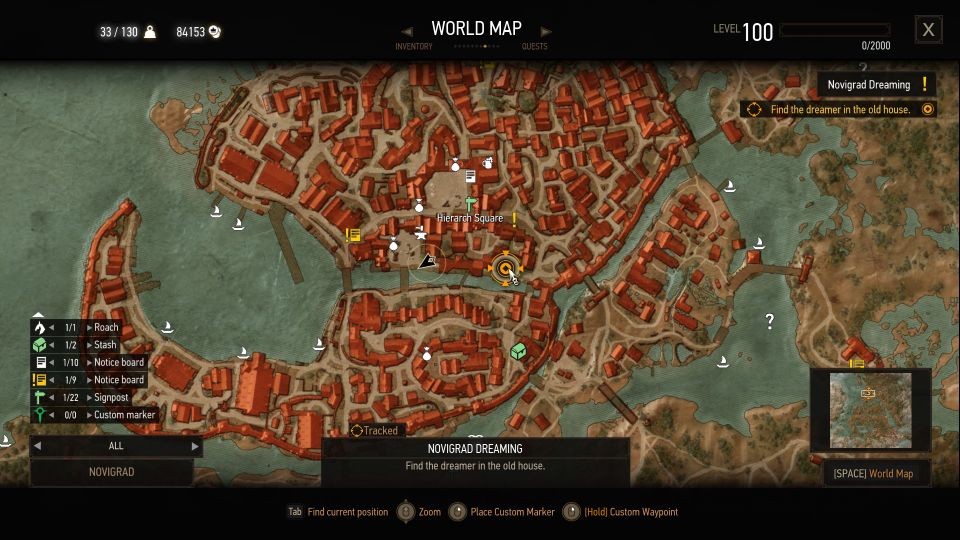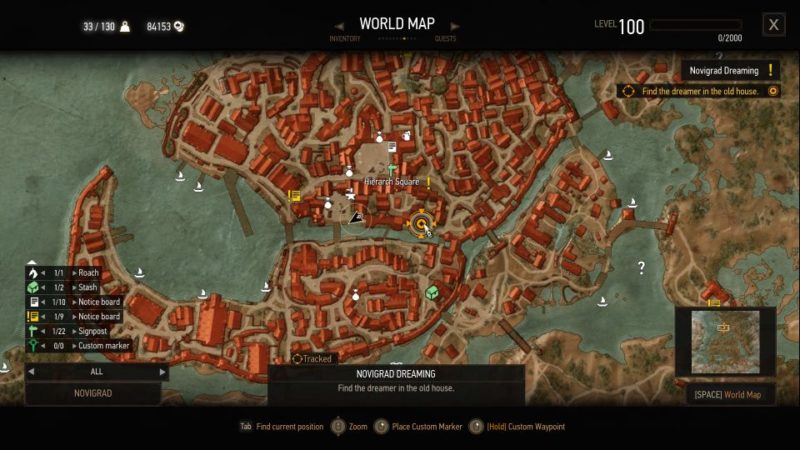 As you get to the house, you'll see a banker waiting. He'll allow you to enter the haunted house.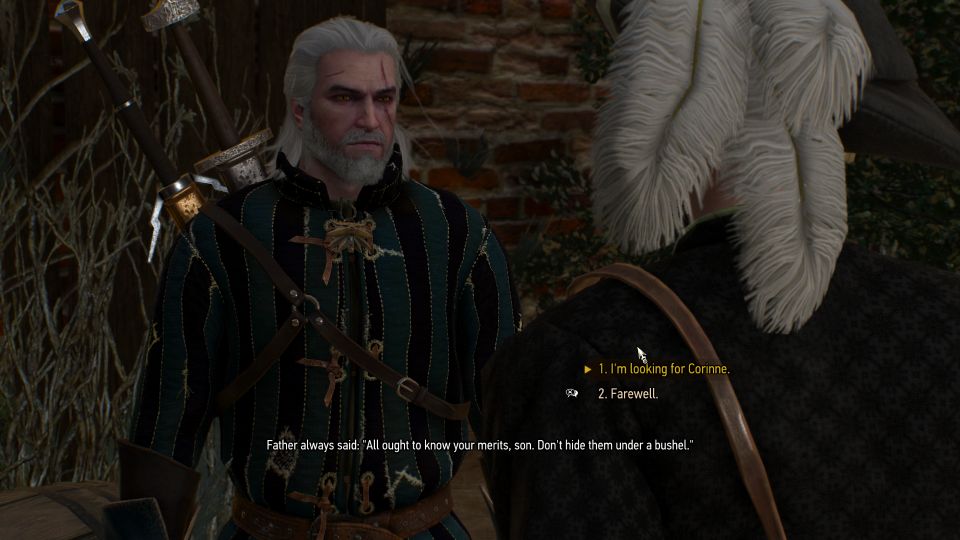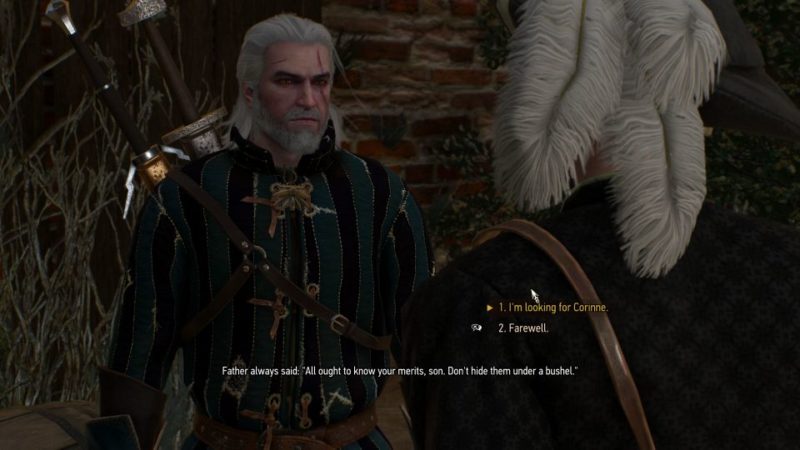 Go upstairs to find the dreamer. She's on the bed.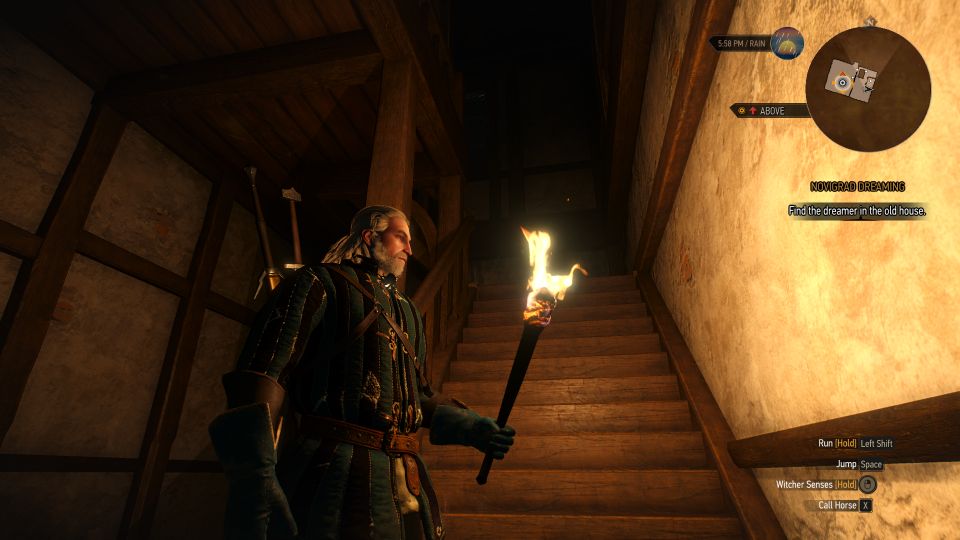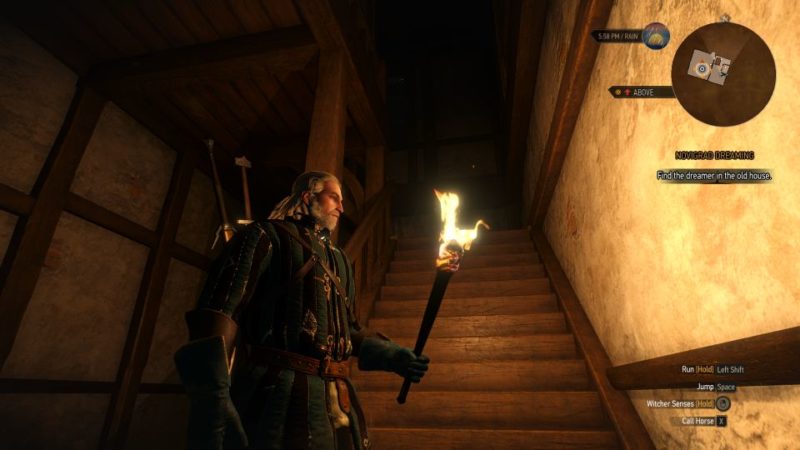 Search the attic
You'll need to go to the attic. Look for the door that leads to a ladder heading upstairs.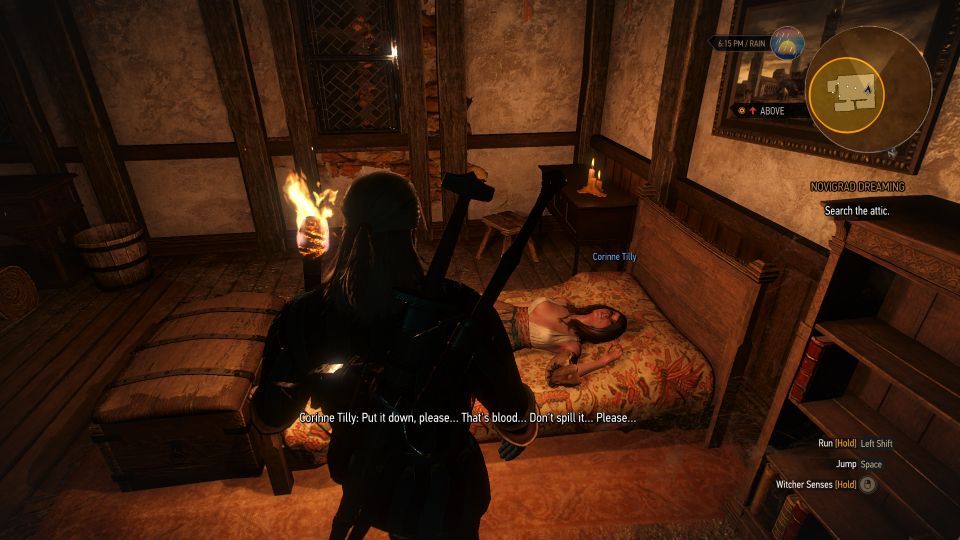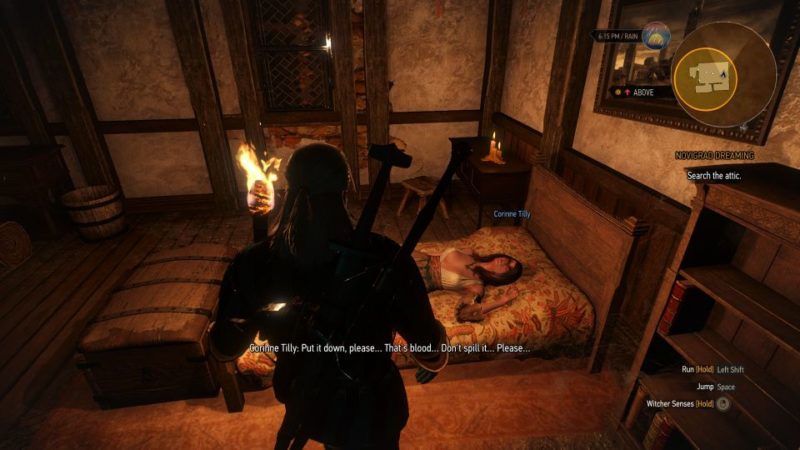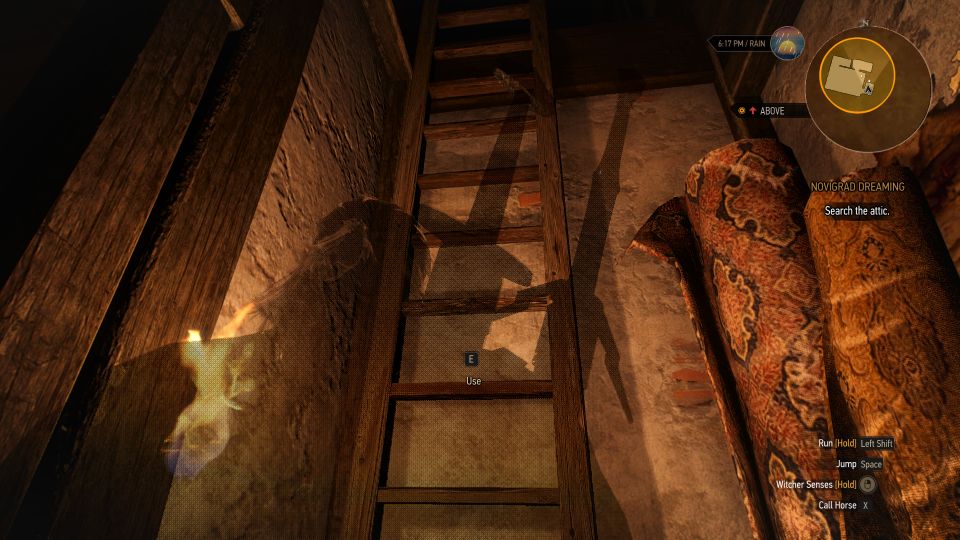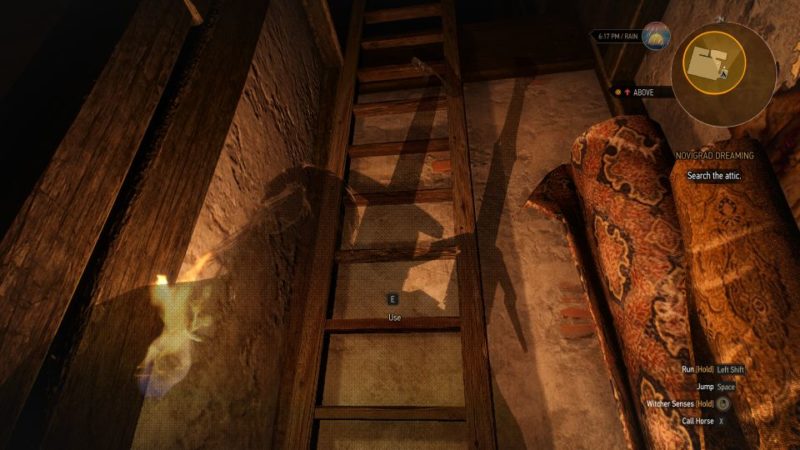 On the attic, use your witcher senses to look for clues.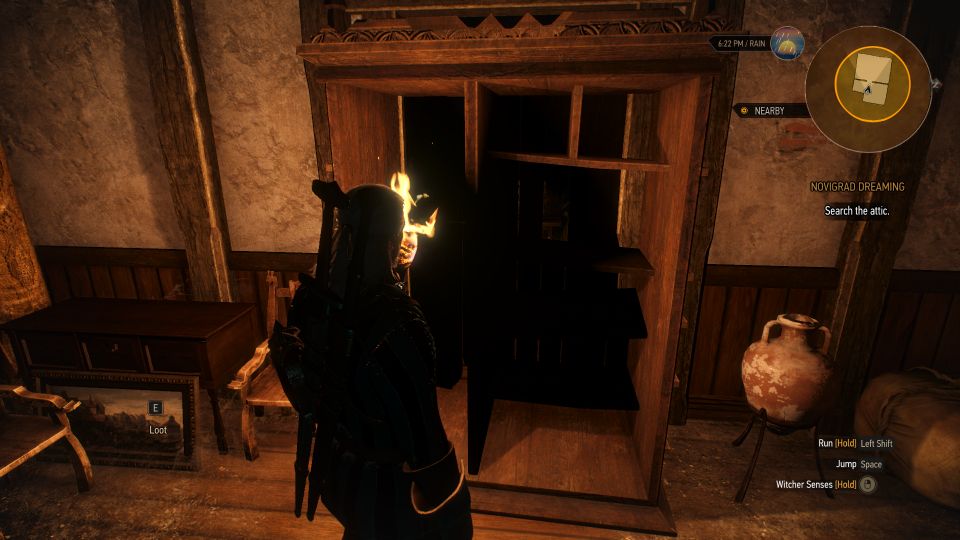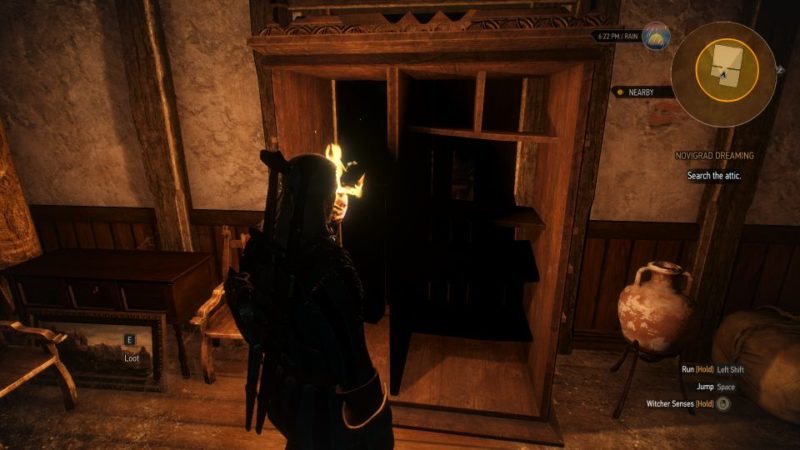 You should find a doll here.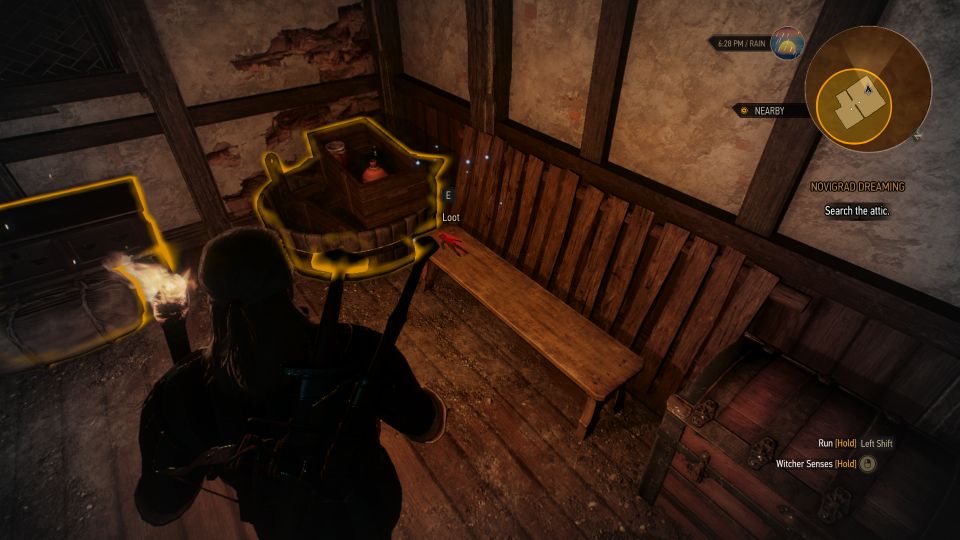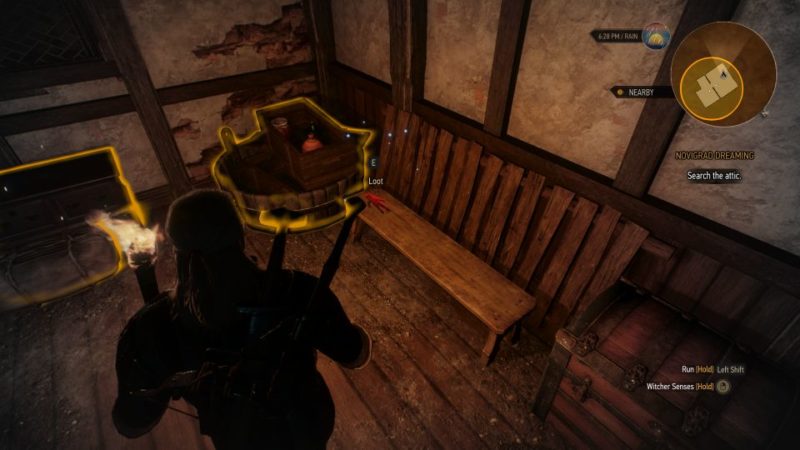 Next, is some paper on the chair.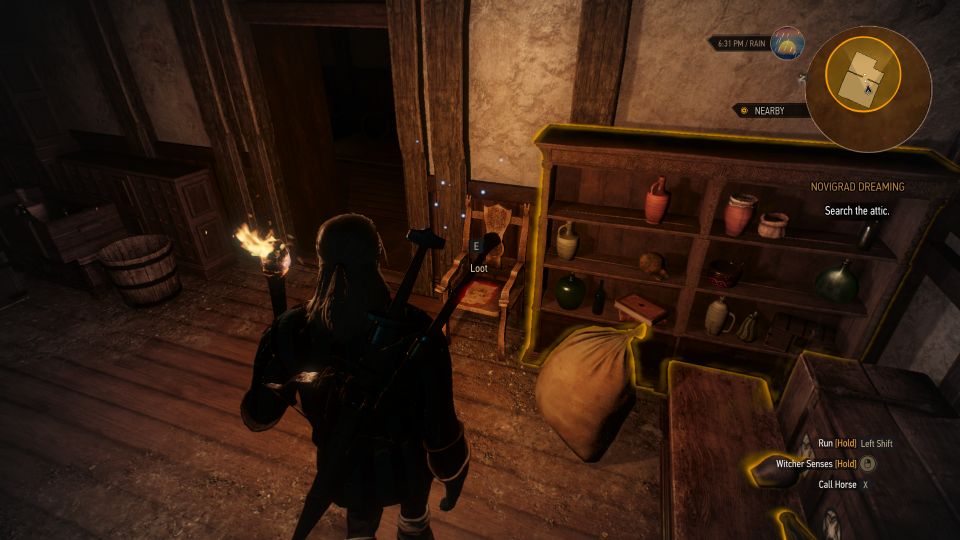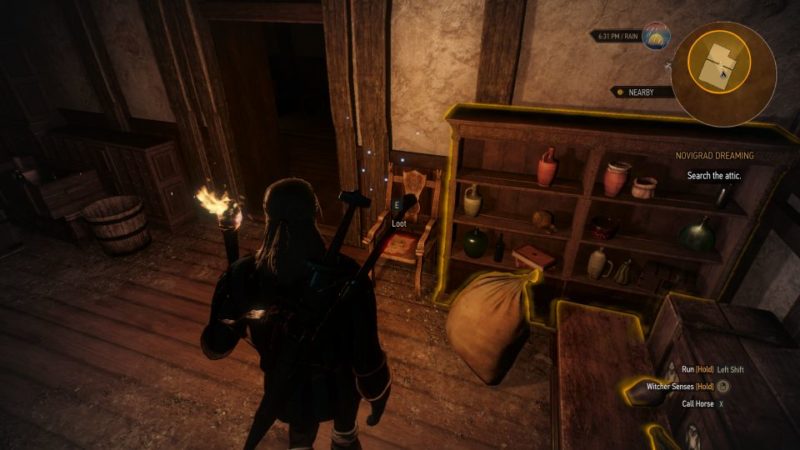 Put the doll in the crib
Once you're done, come back down from the attic.
Look for the room with the crib, which is probably on the same floor as where Corinne is. Place the doll there.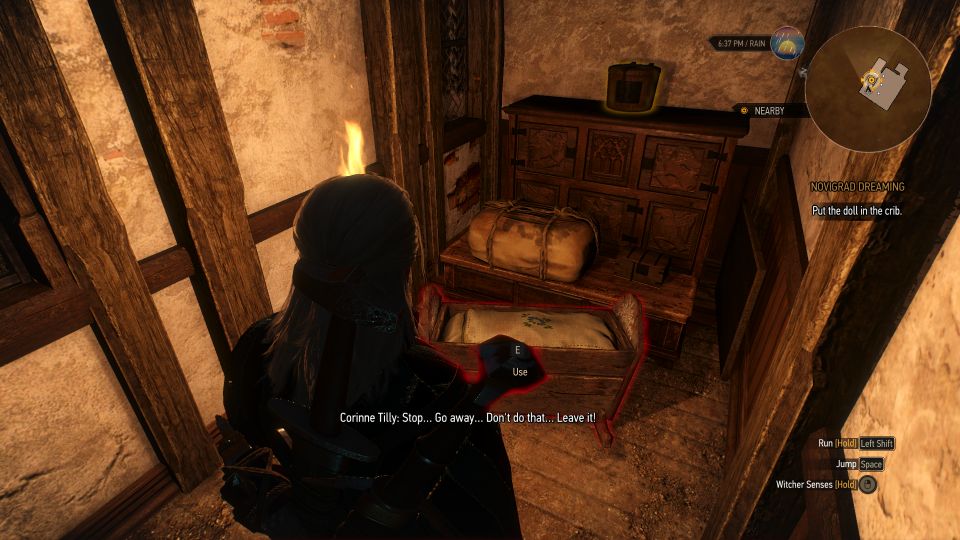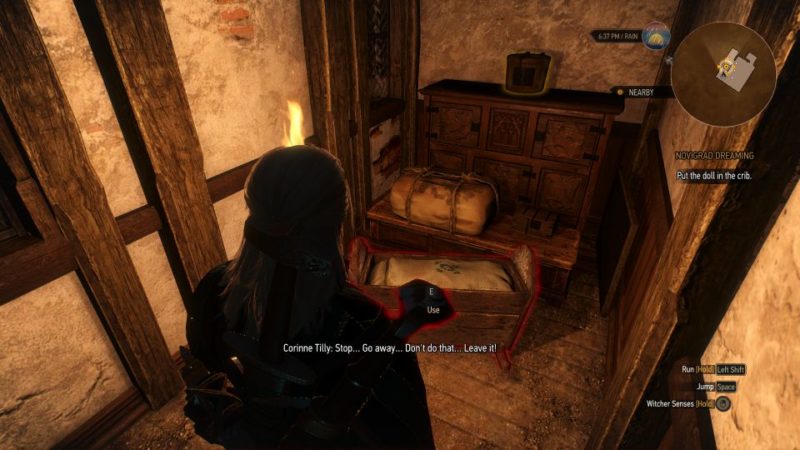 Examine the oven
Next, look for the oven. You need to head downstairs.
There's a hatch going to the basement. The oven is down here.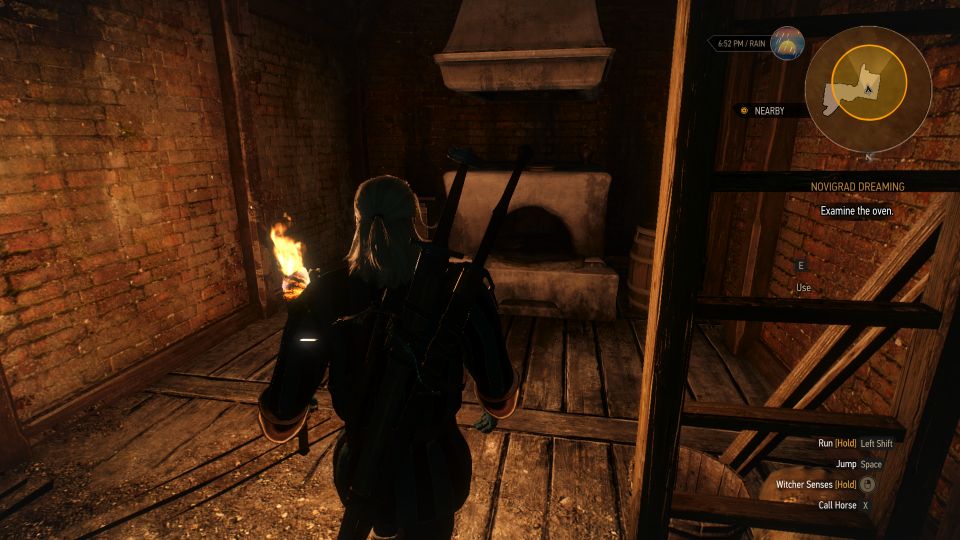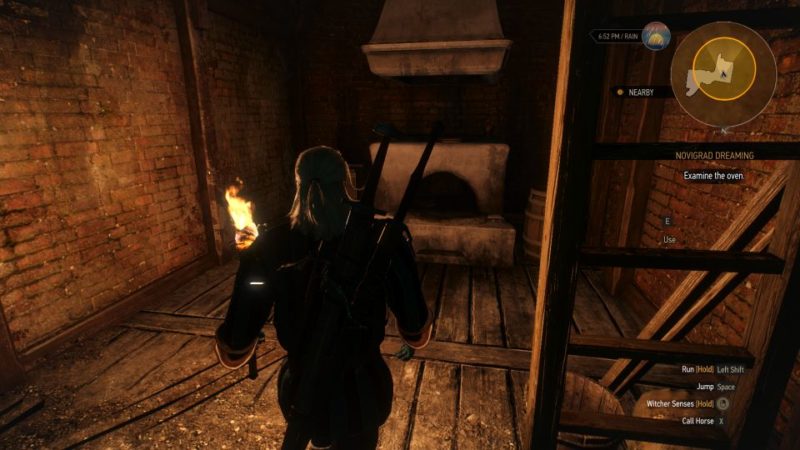 Interact with it and a godling will appear. The best choice is to make a deal with the godling.
This way, you can let the godling stay here, the banker sells the house and you'll unlock another quest.
If you wish to throw her out, you'll need to gather an ingredient, place it in the oven and burn it with Igni.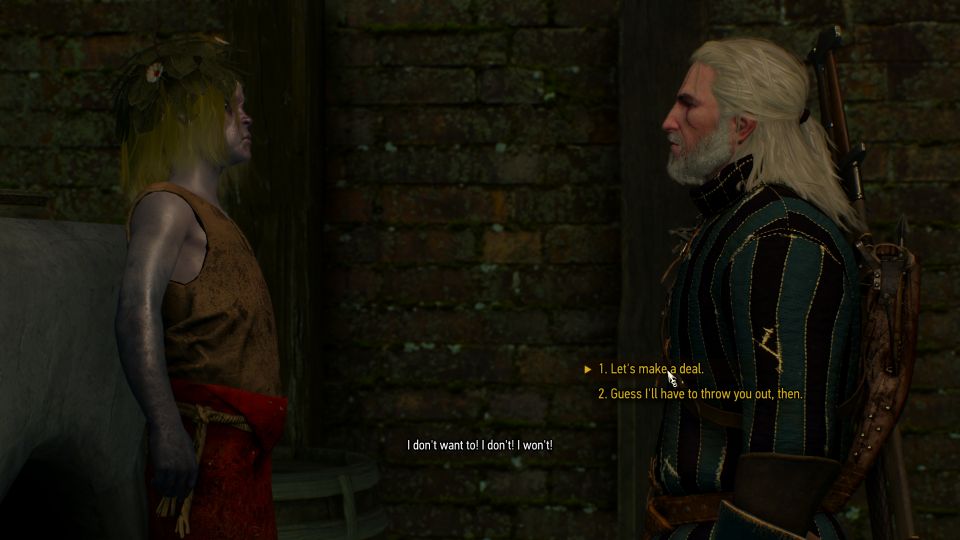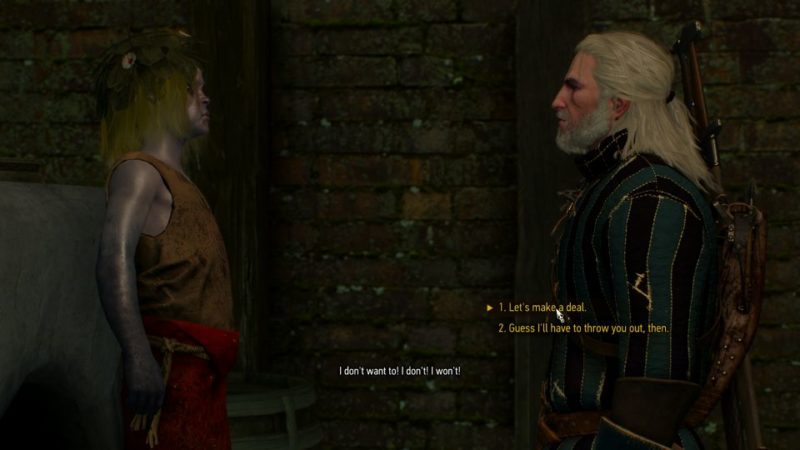 We chose to make a deal to save Corinne.
Talk to the dreamer
Go back up and Corinne is awake. Talk to her.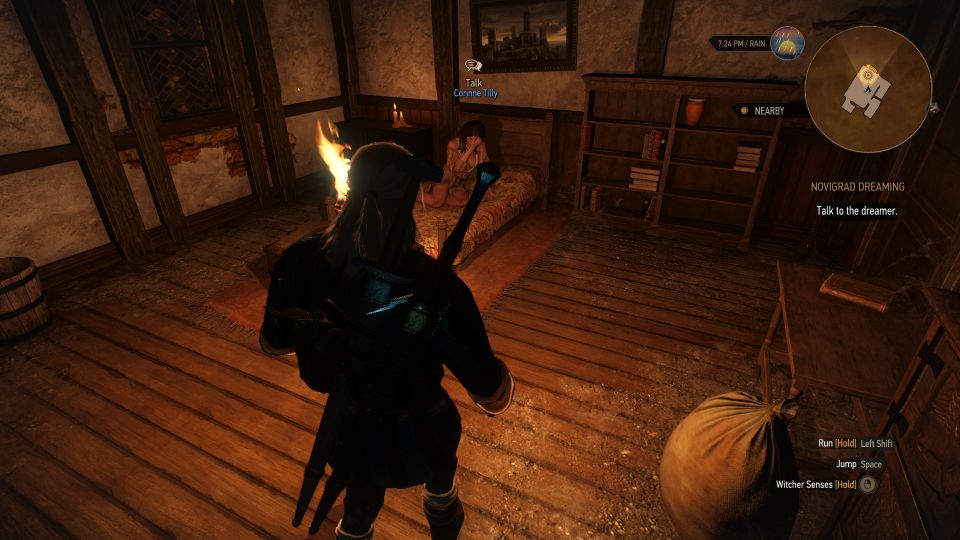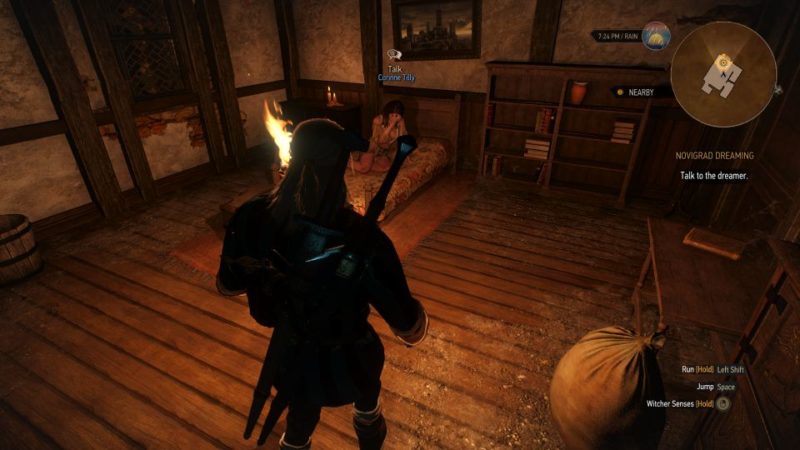 Once you get out of the house, the banker will ask you about the curse.
We chose to say the curse can't be lifted and he'll sell the house later.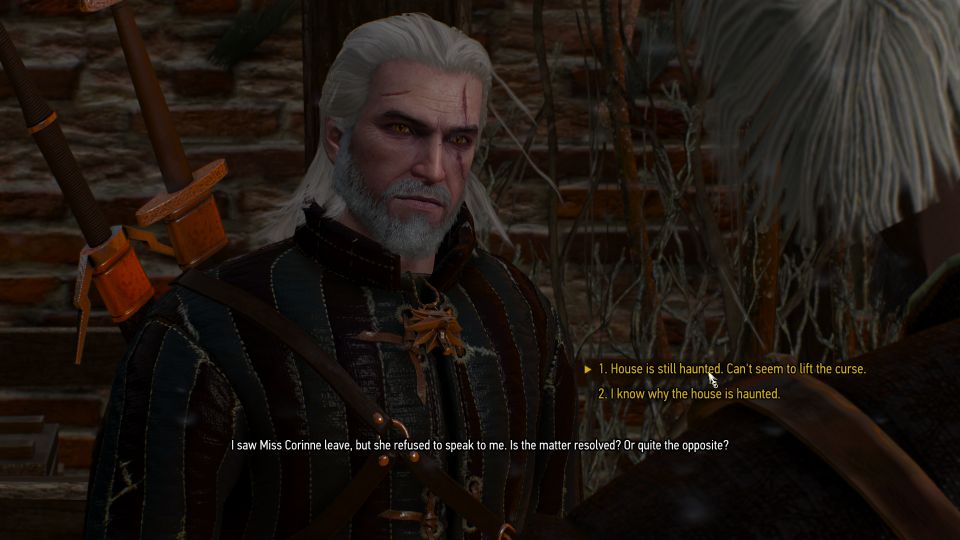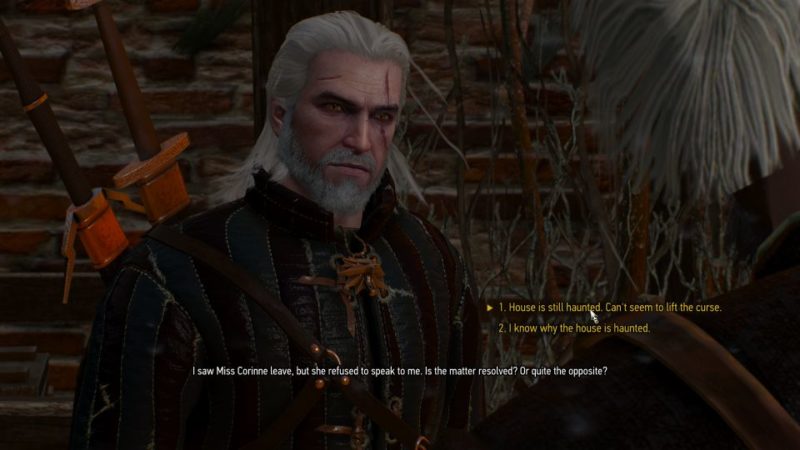 Meet Corinne at the Golden Sturgeon
Next, go to the bar named Golden Sturgeon. The location is shown on the map.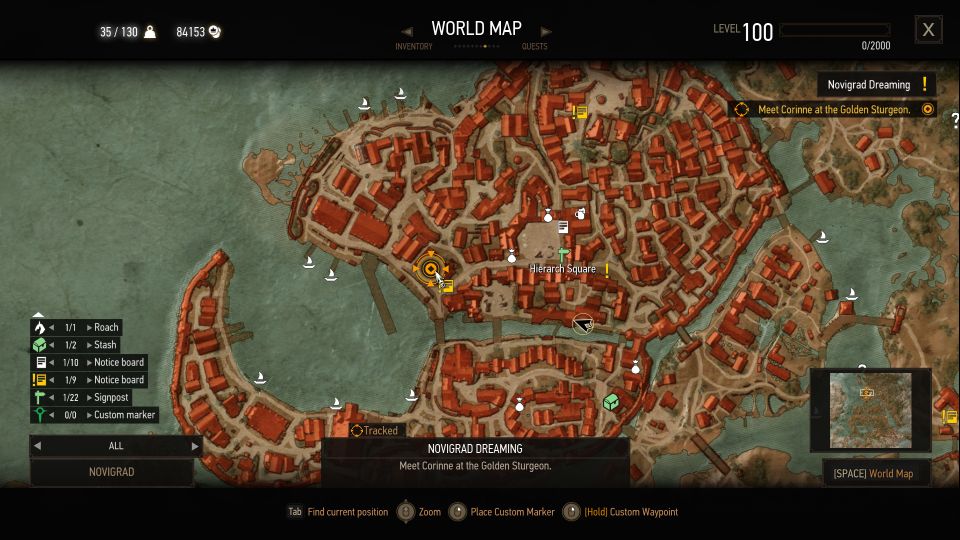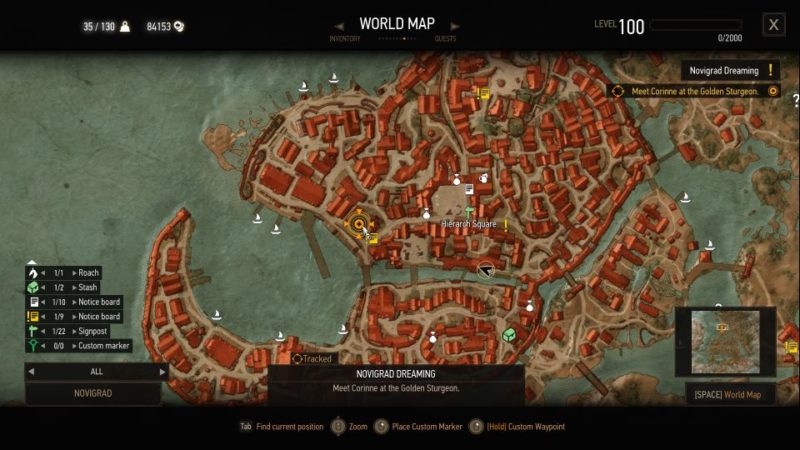 Head upstairs to look for Corinne.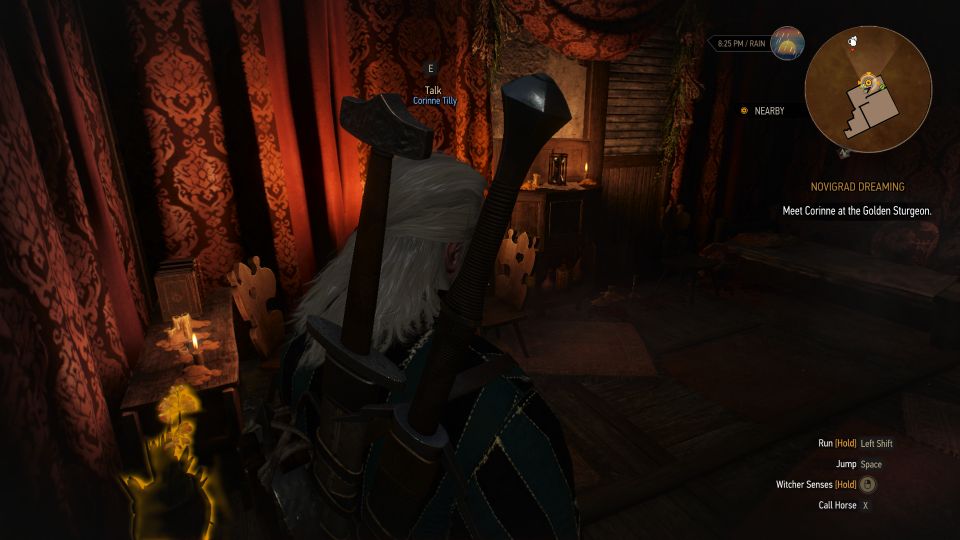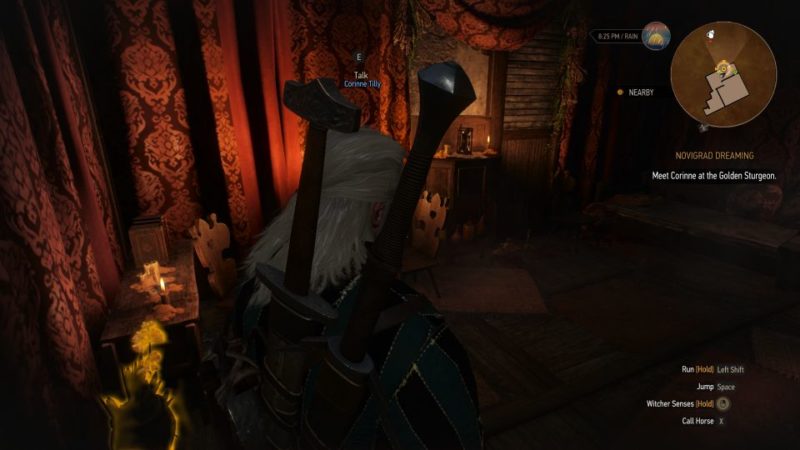 She'll ask you about your memories. You can actually choose all the options one by one.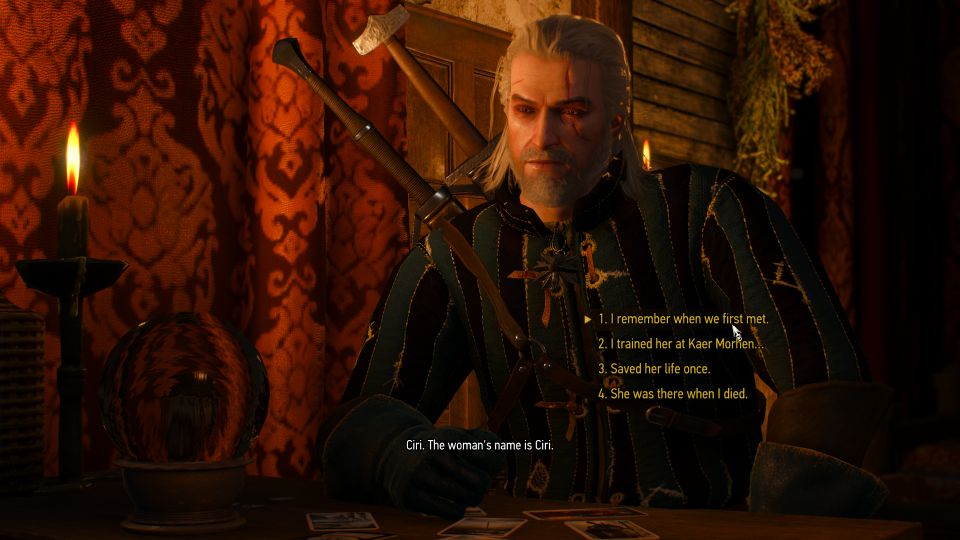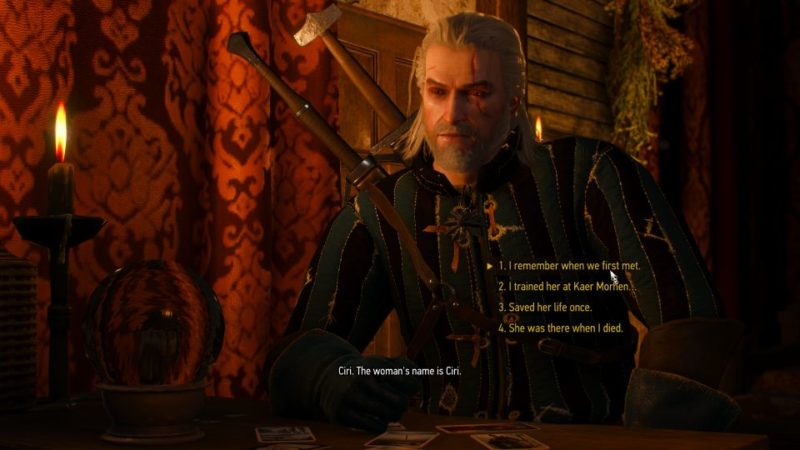 Dandelion or Yennefer and Triss?
In the last part, she'll ask you if Ciri will probably talk to her friend Dandelion, or go to Yennefer and Triss.
The answer is Dandelion, but it doesn't matter which you choose.
The dream should be the same, showing Ciri (as a swallow) finding the Dandelion.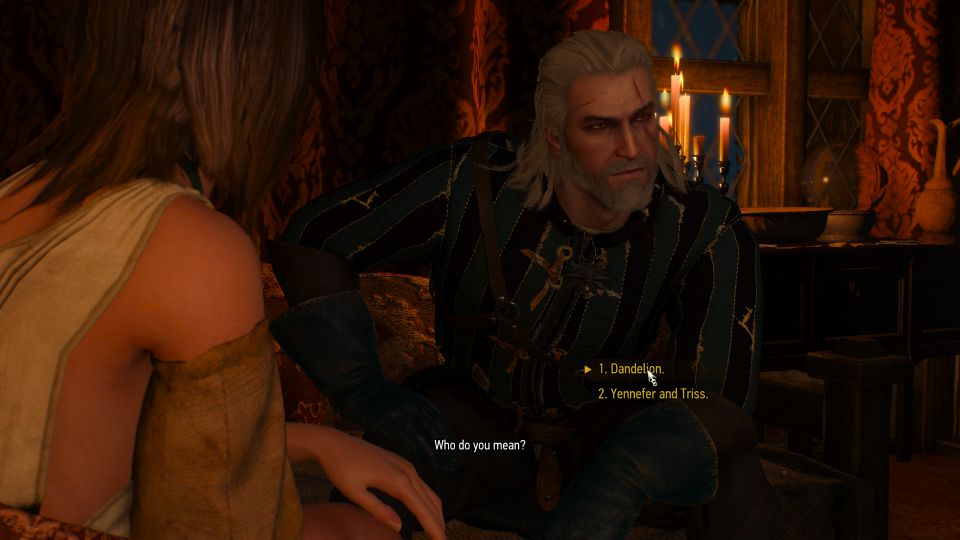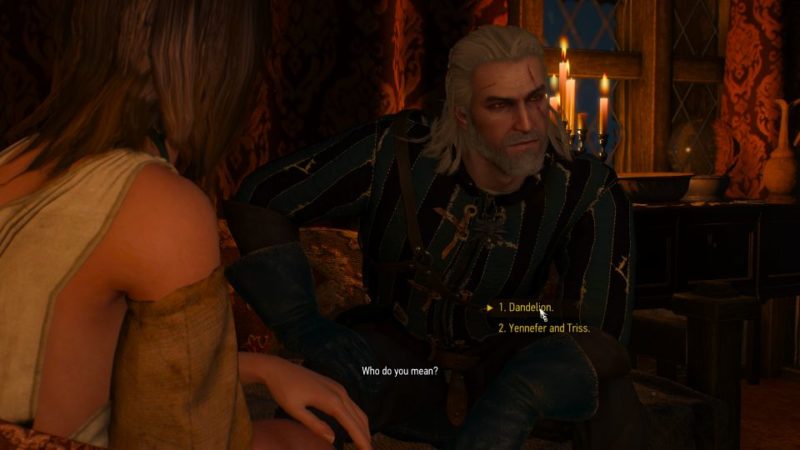 ---
Related articles:
Pyres Of Novigrad: Witcher 3 Walkthrough And Guide
Fake Papers: The Witcher 3 Walkthrough And Guide
For The Advancement Of Learning (Choices): The Witcher 3 Guide
A Frying Pan, Spick And Span: The Witcher 3 Walkthrough