Muire D'Yaeblen is a witcher contract in Kaer Trolde (Skellige) in The Witcher 3.
Your task is to help find out what monster is killing the villagers of Kaer Trolde.
Here's a walkthrough of Muire D'Yaeblen in The Witcher 3.
Suggested level: 18 and above.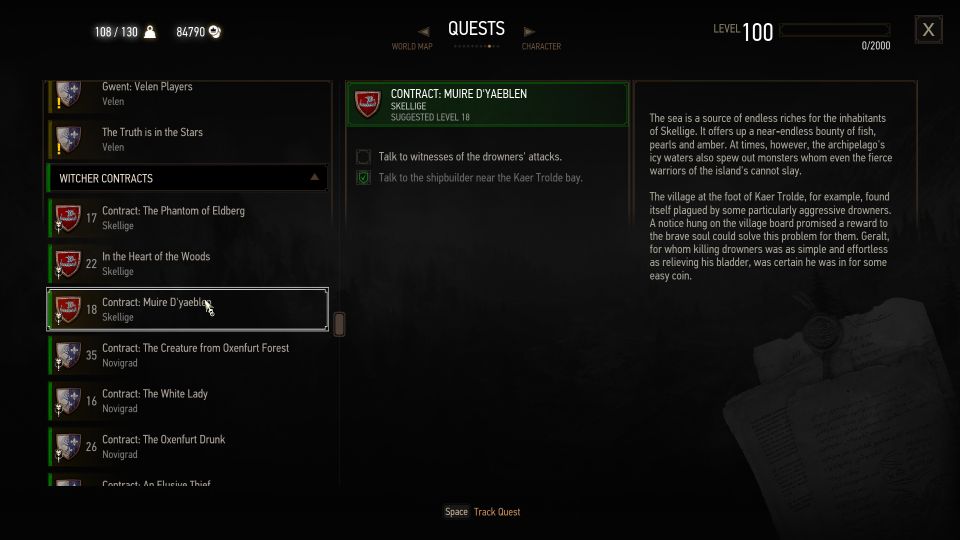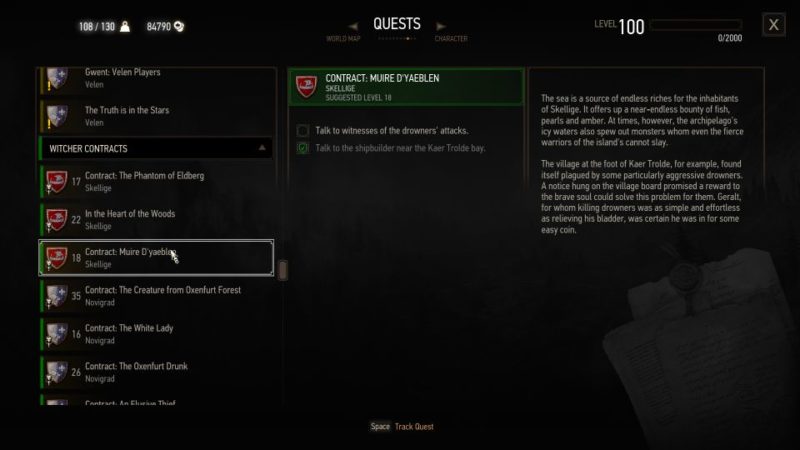 Talk to the witnesses
Your first objective is to talk to the witnesses of the attack by the monsters.
One is at the shipyard.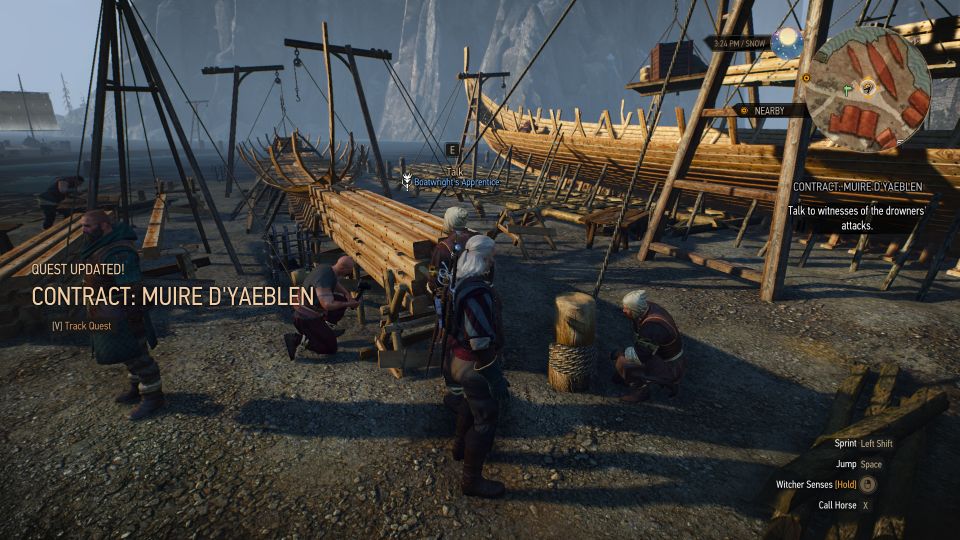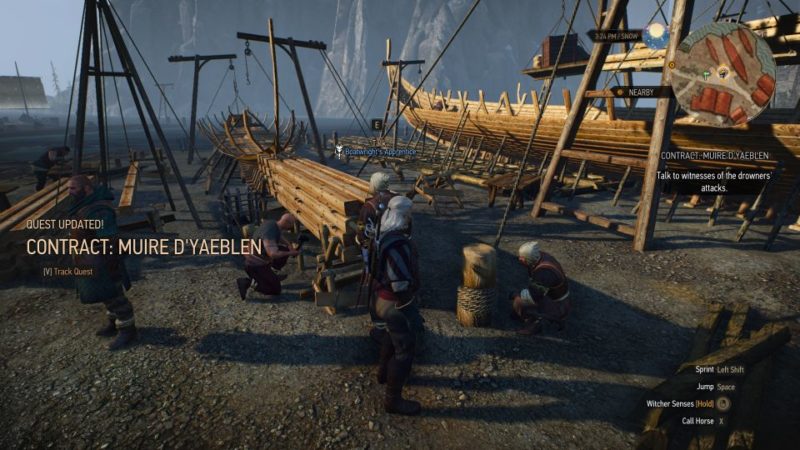 The other is a woman.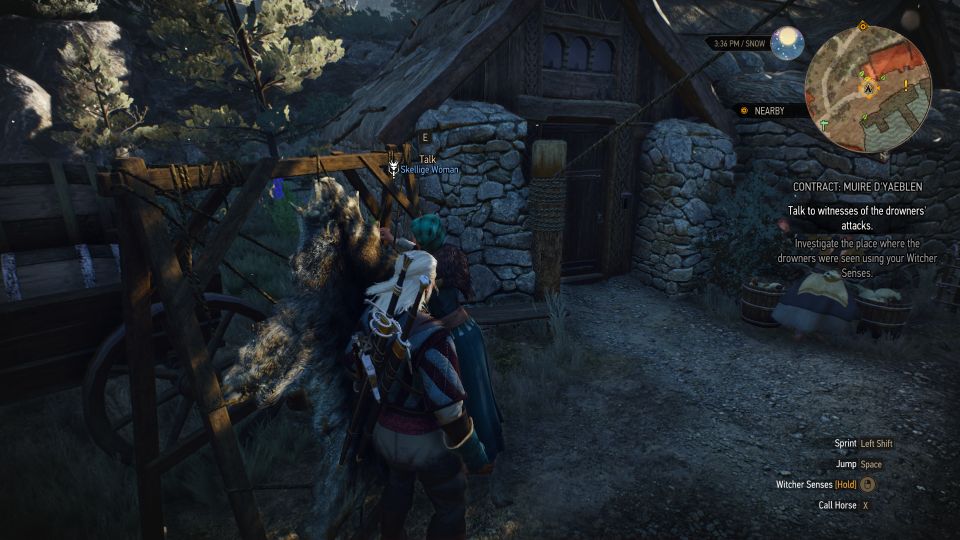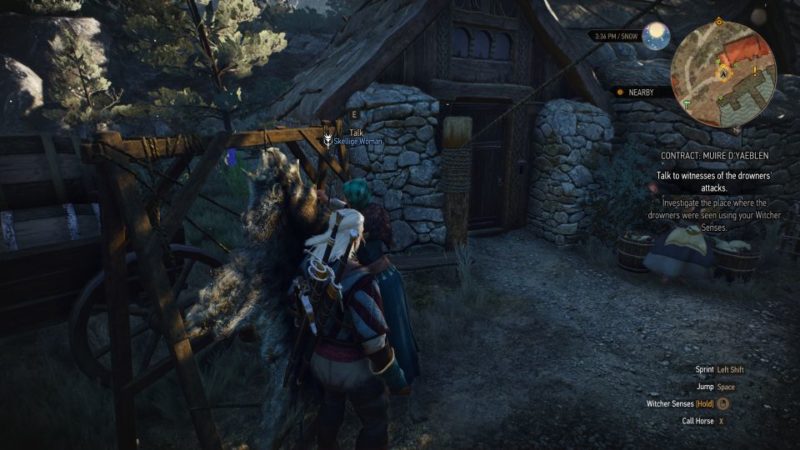 Investigate the place where drowners were seen
Head towards the beach to investigate the area.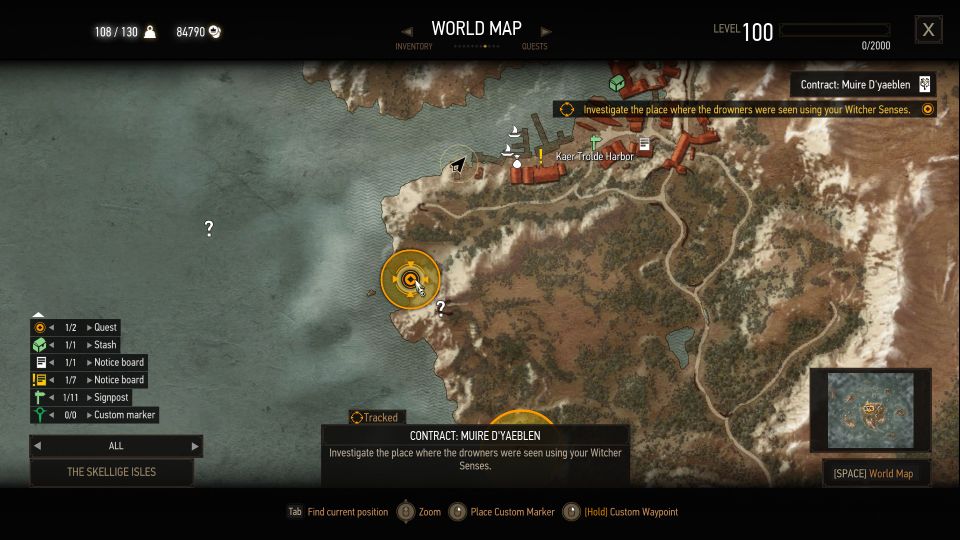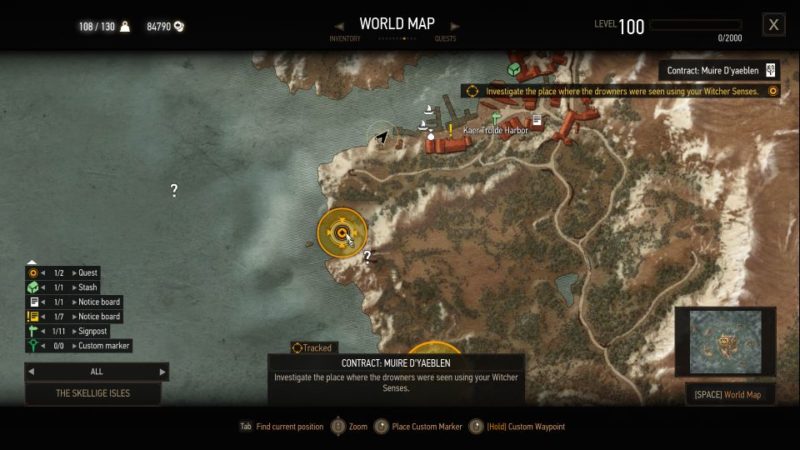 You'll probably need a boat to get there.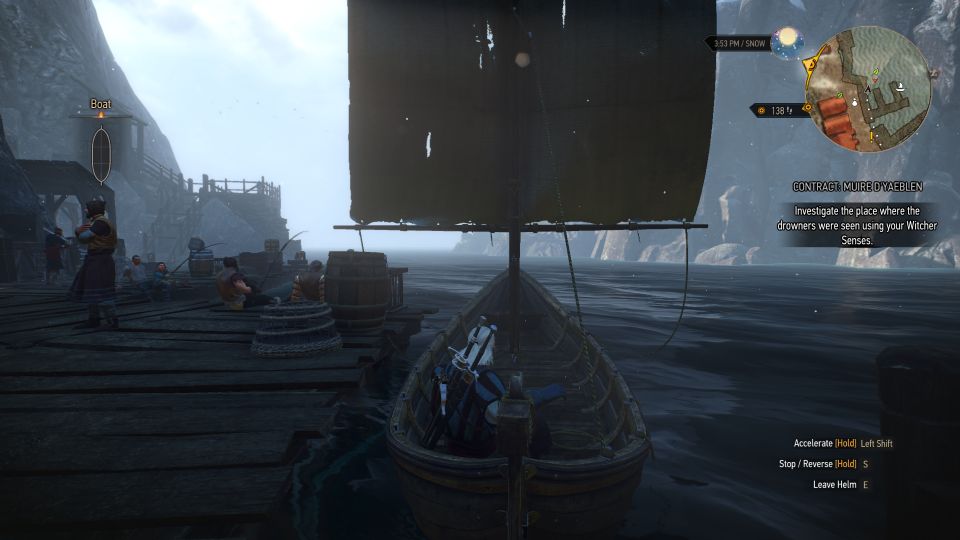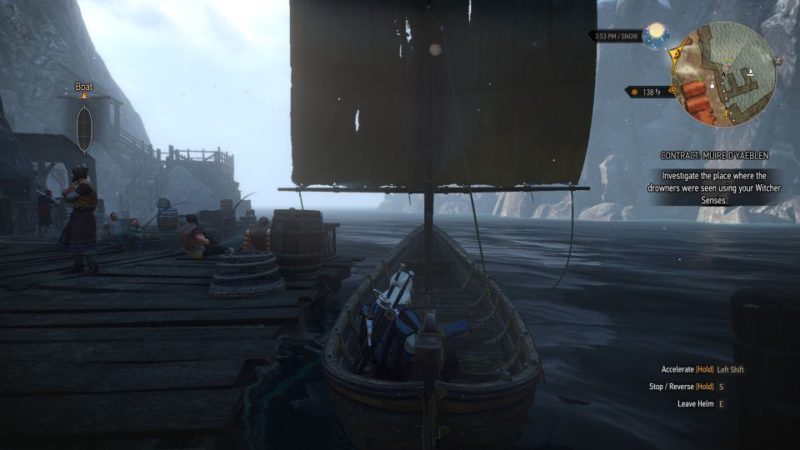 Sail to the marked area and use your witcher senses to investigate for clues.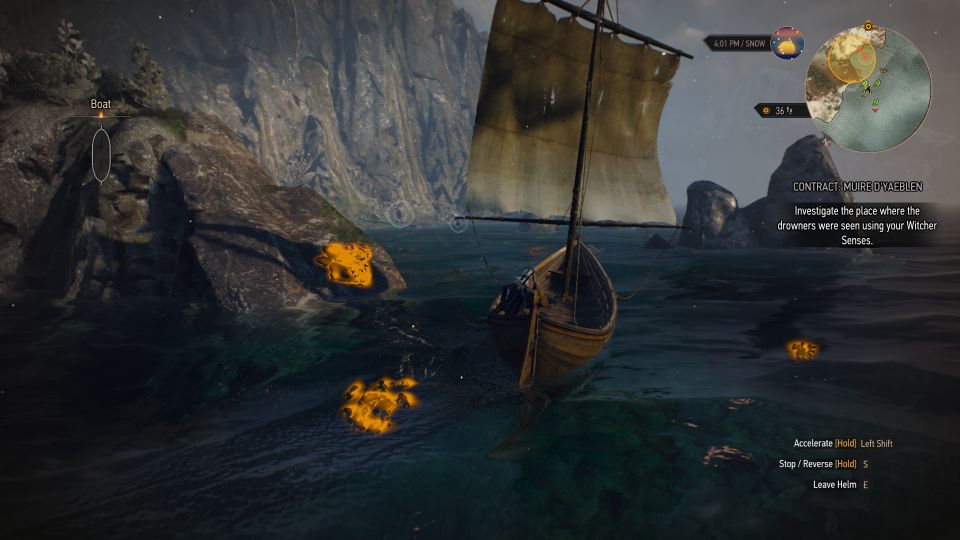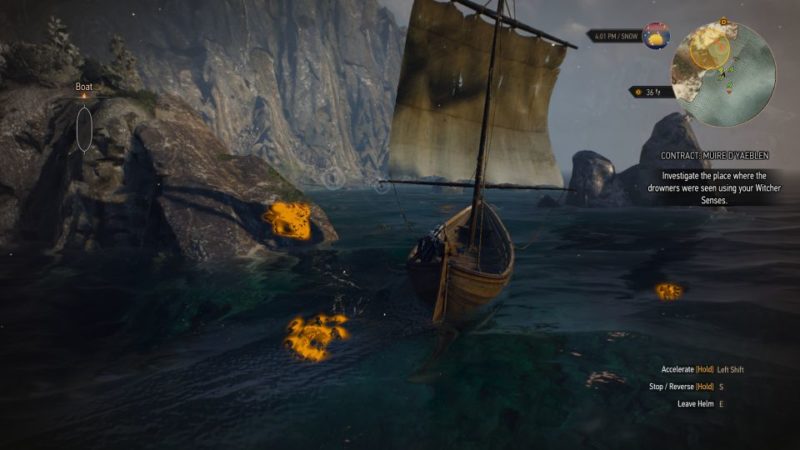 You'll find some drowners in the area. Continue following the path.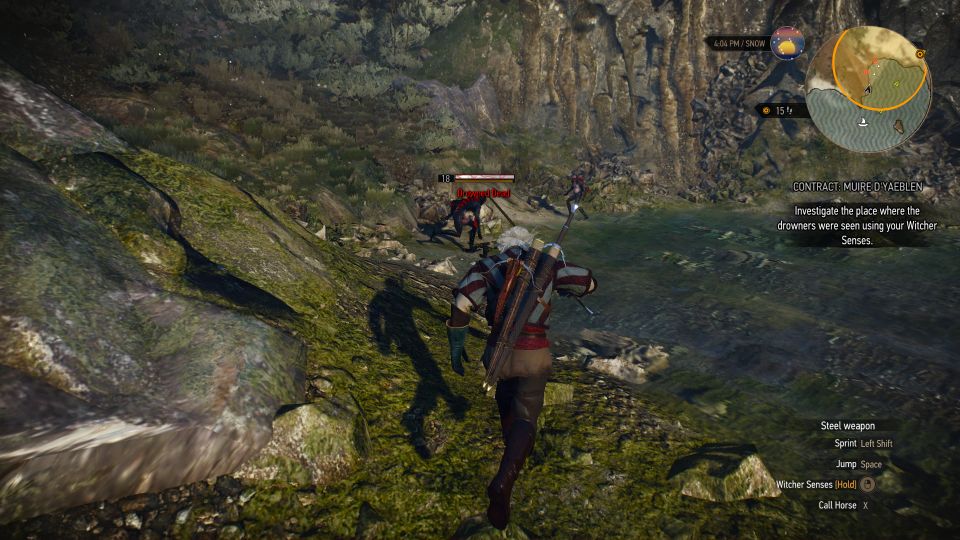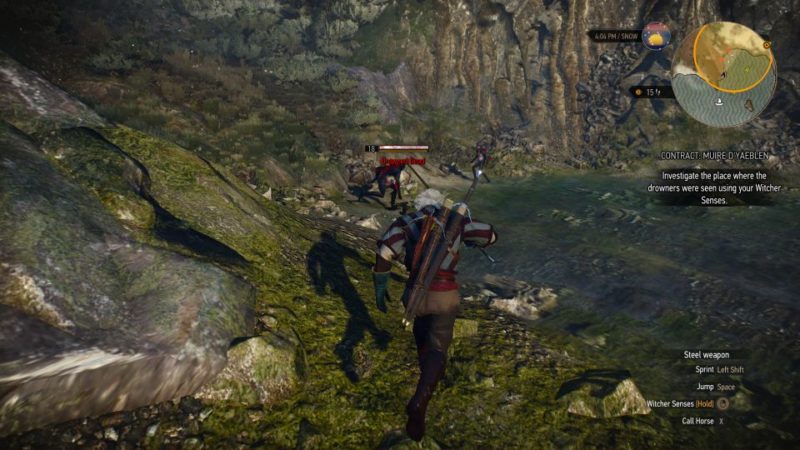 You should detect some scent. Follow the scent all the way.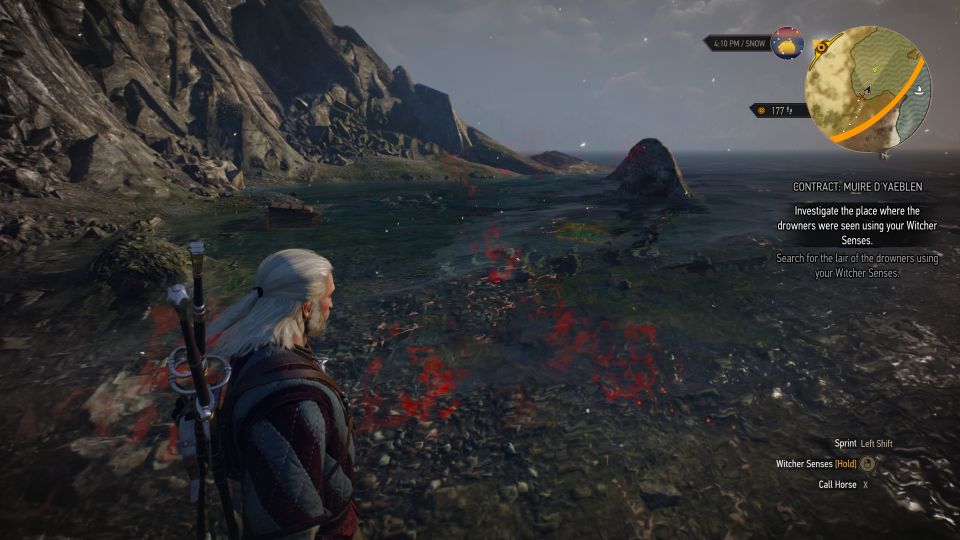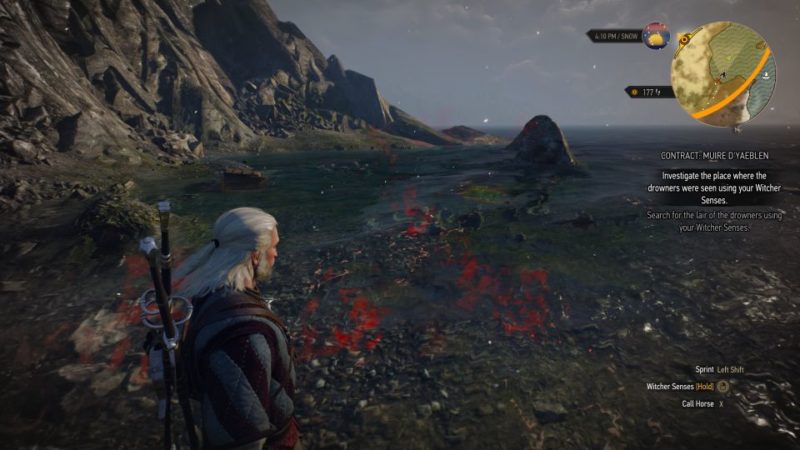 The scent disappears after some time as it leads underwater. You can go underwater and you'll reach the nest.
Another way is to continue swimming to the next area where you can go onshore. There'll be more clues here.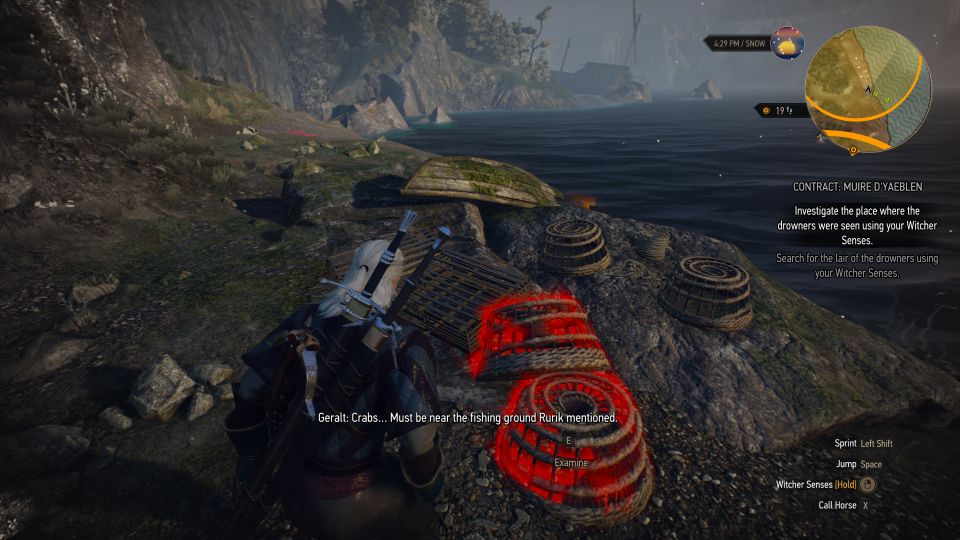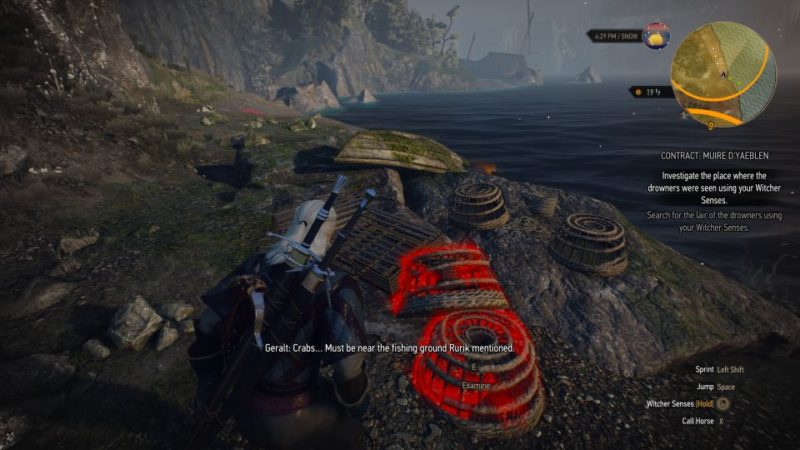 Either way will lead you to the drowners nest.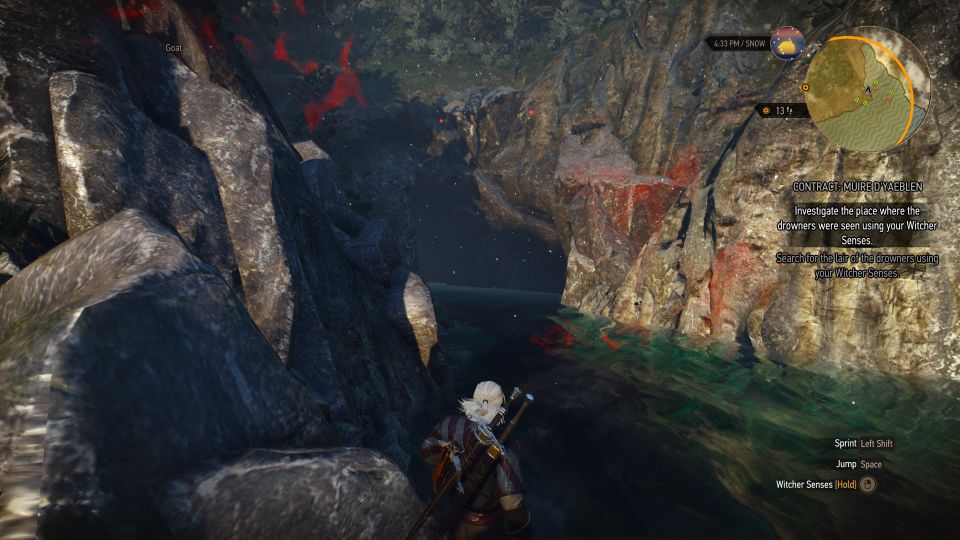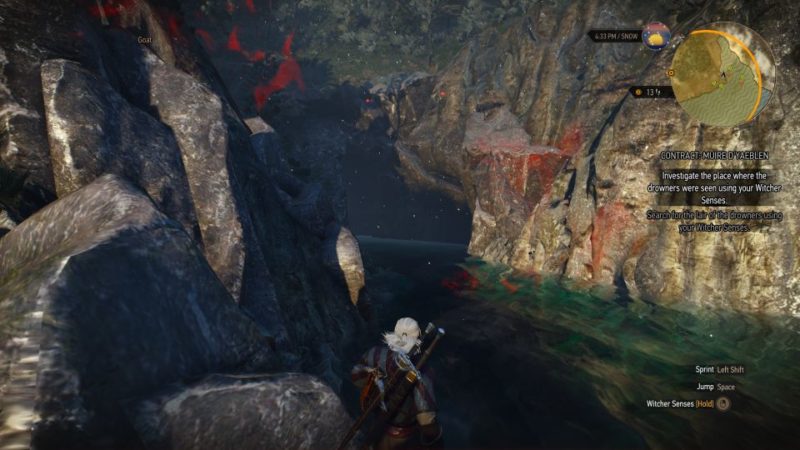 Search for the dronwers' lair
Inside, you need to find the lair. Use your witcher senses and you can detect their presence. Head towards that direction.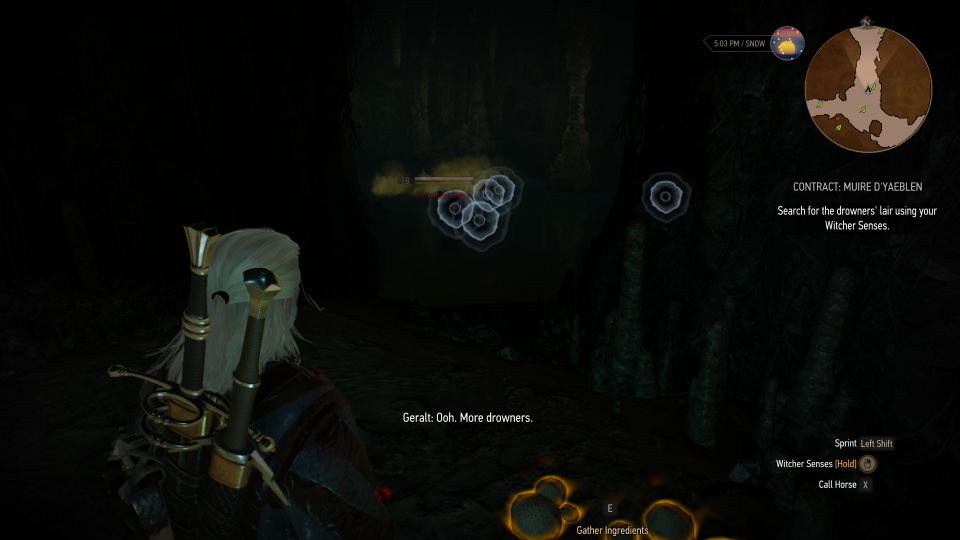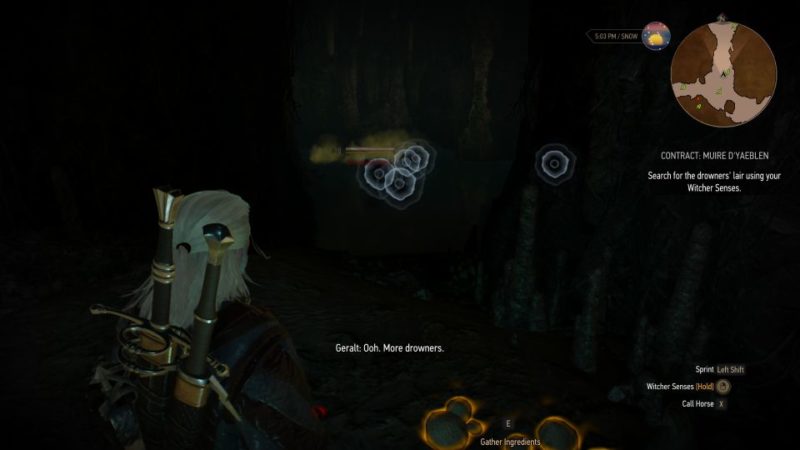 Inside the lair, you can go in further and you'll find some items to loot.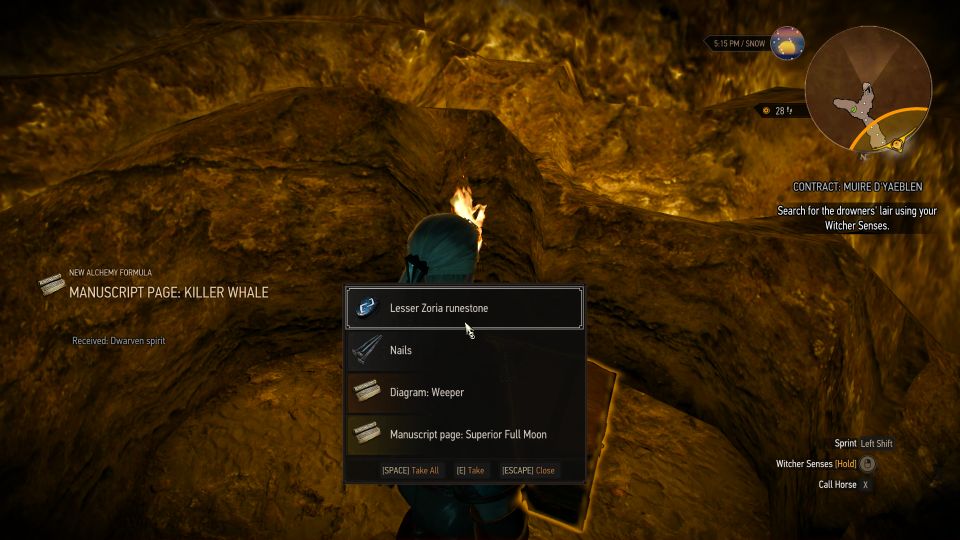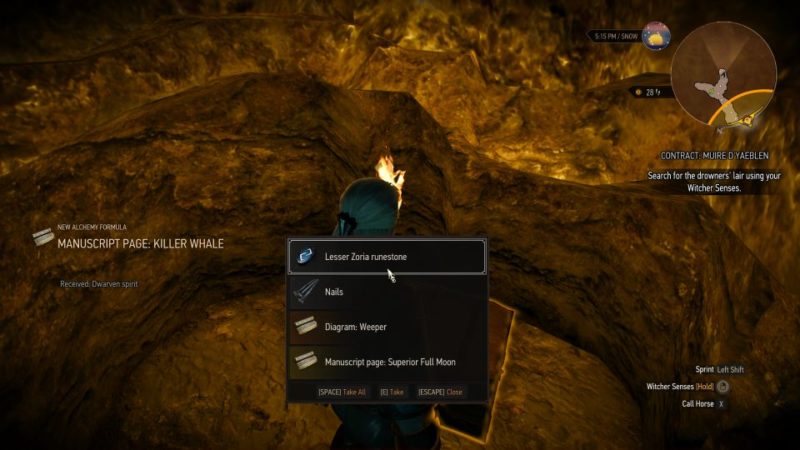 Get back to the lair and you have to investigate for clues.
One clue is at the broken boat.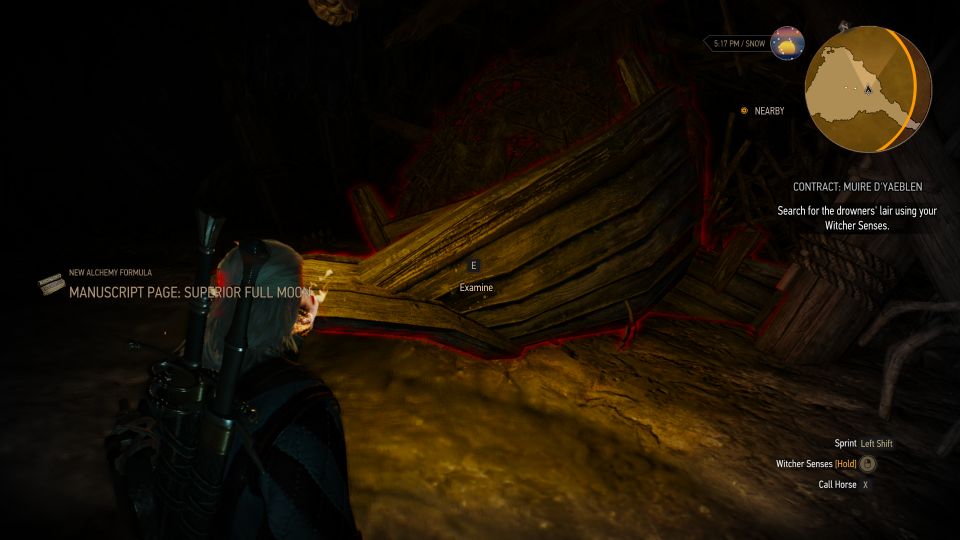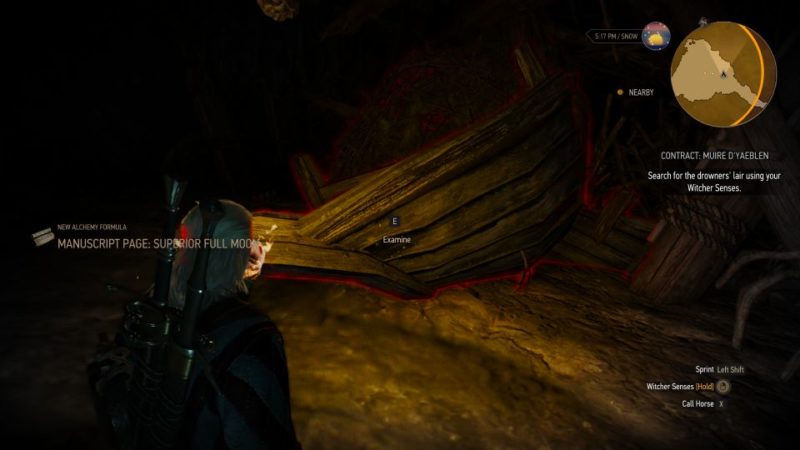 Create drowner pheromones
Once investigation is done, you need to create drowner pheromones as you discovered that the place is actually a water hag's lair.
The water hag won't appear unless it can't smell you.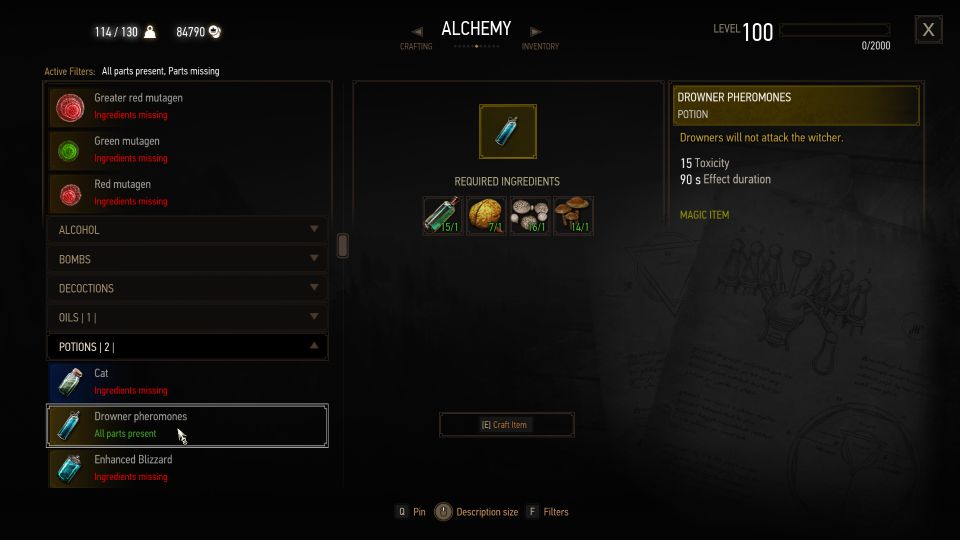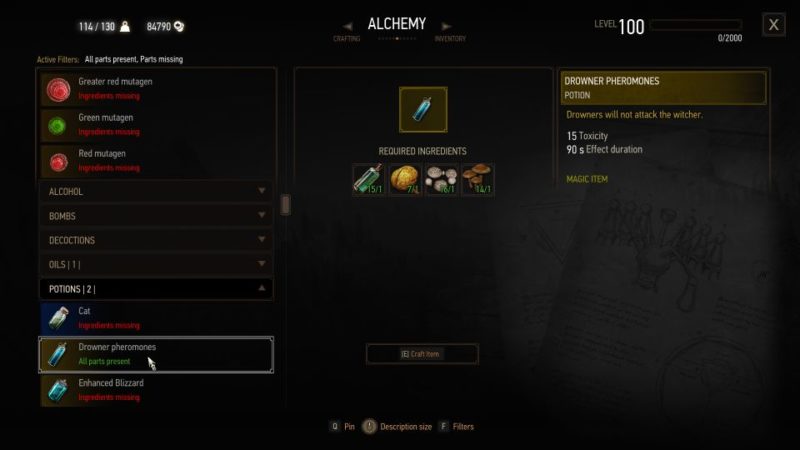 Create the pheromones and use it. After using it, wait at the marked spot.
Kill the water hag
The monster will spawn. Kill the water hag and you're done.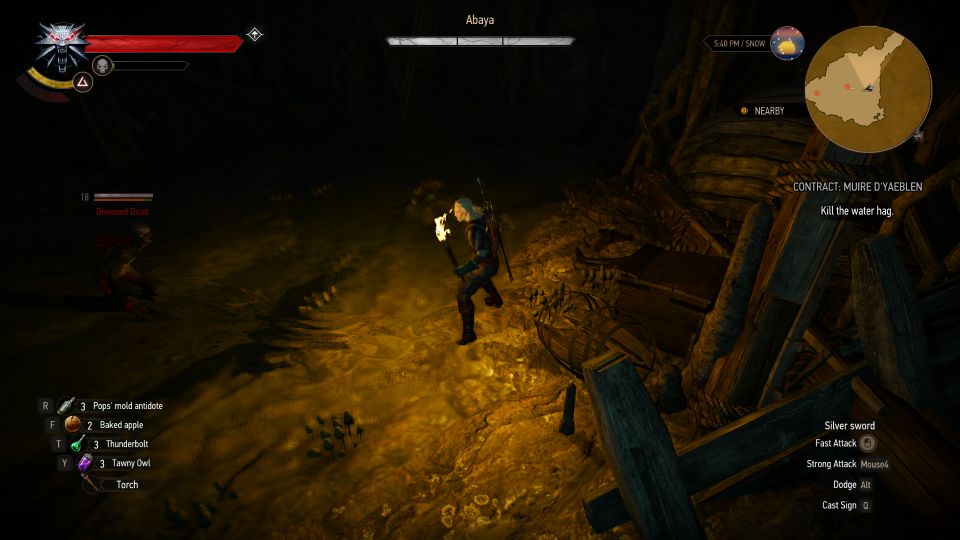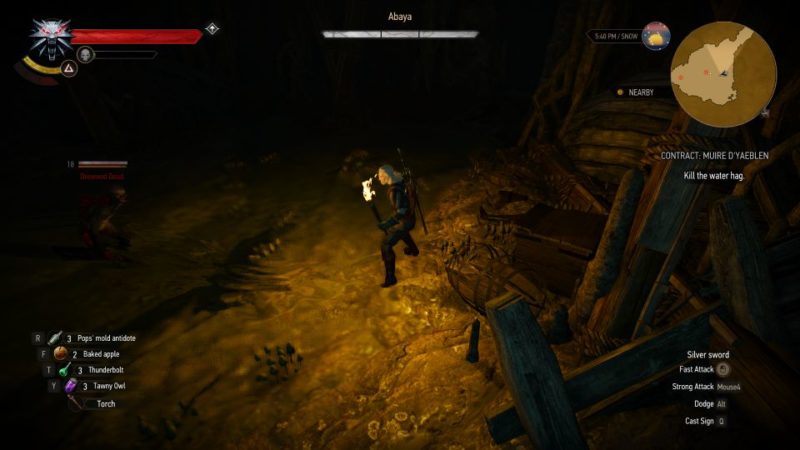 Take the trophy from the body before returning.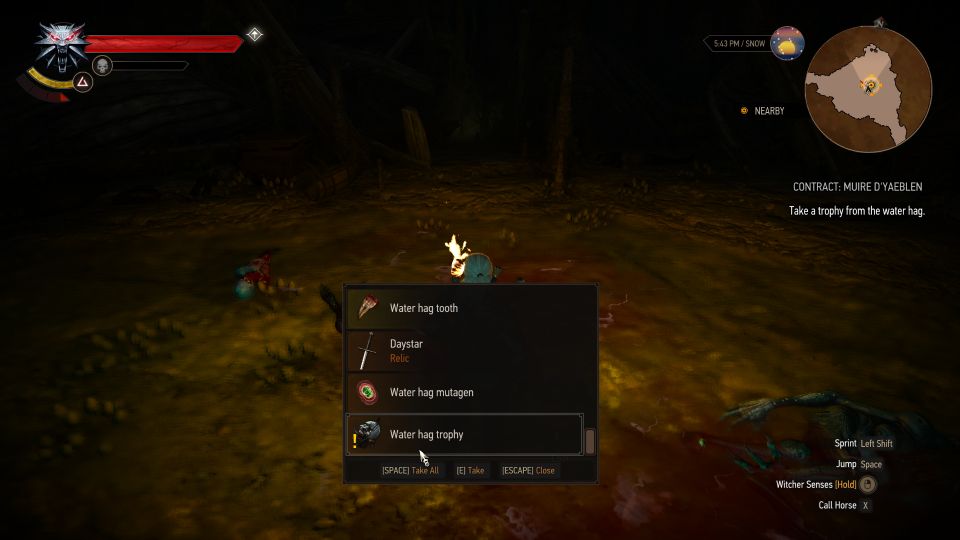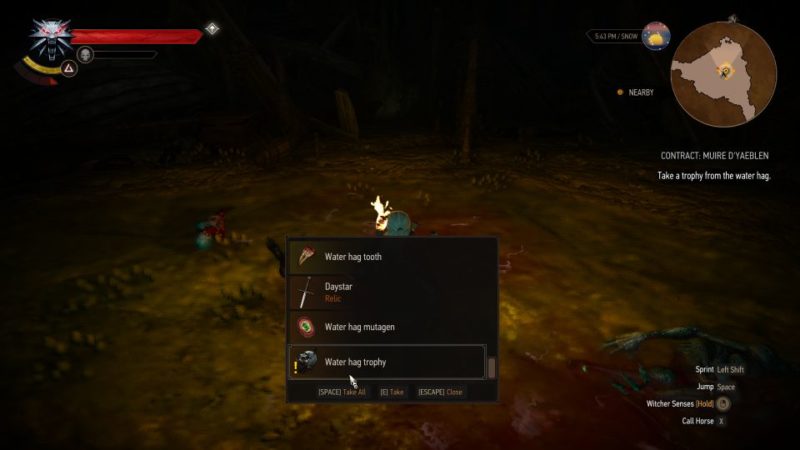 Collect your reward
Go back to the shipbuilder to collect your reward. You can probably negotiate for a better rate.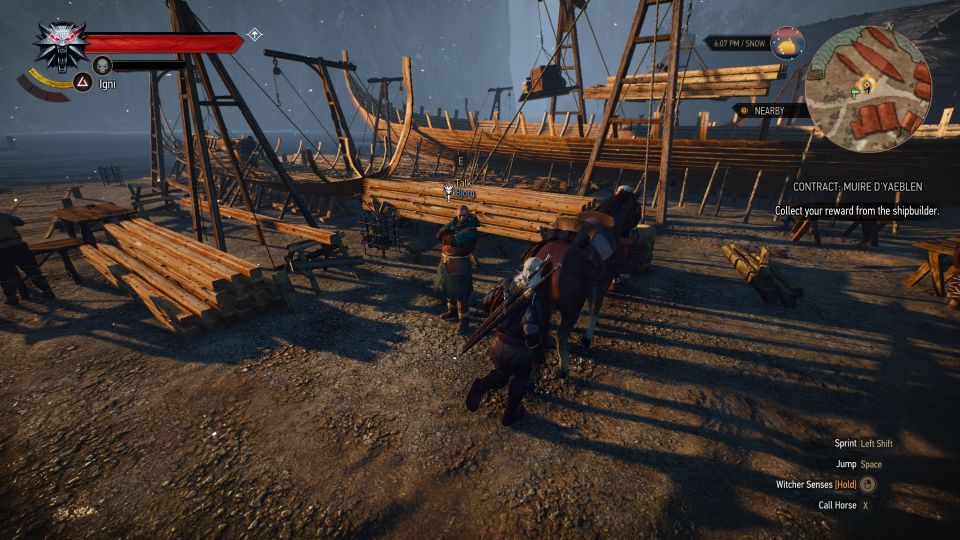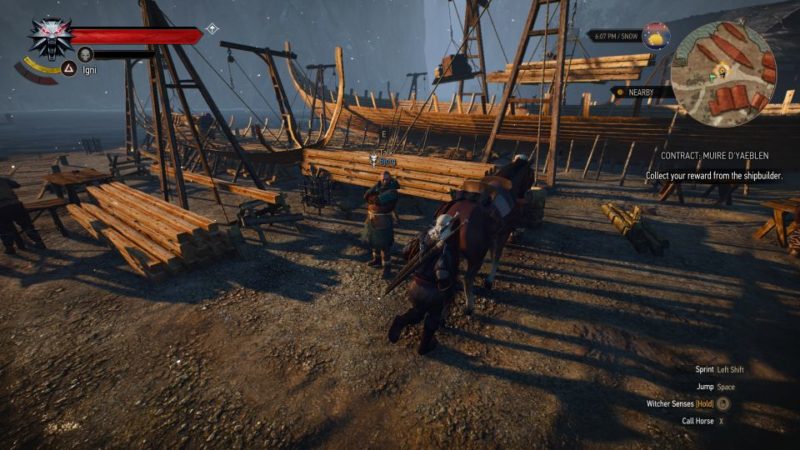 The quest ends here.
---
Related articles:
The Family Blade: The Witcher 3 Walkthrough And Guide
Possession: The Witcher 3 Walkthrough And Guide
Ciri's Story: Visiting Junior – The Witcher 3 Walkthrough
The Lord Of Undvik: The Witcher 3 Walkthrough And Guide
The King Is Dead – Long Live The King: The Witcher 3
Destination: Skellige – The Witcher 3 Walkthrough And Guide