The Final Trial is a main quest in The Witcher 3 which starts in Kaer Morhen.
Your task is to follow Lambert to the trial and fill up the phylactery.
Here's a walkthrough of The Final Trial in The Witcher 3.
Suggested level: 19 and above.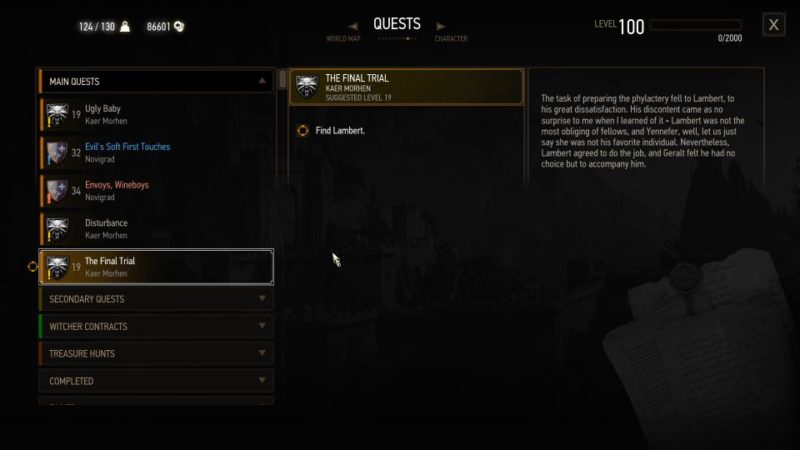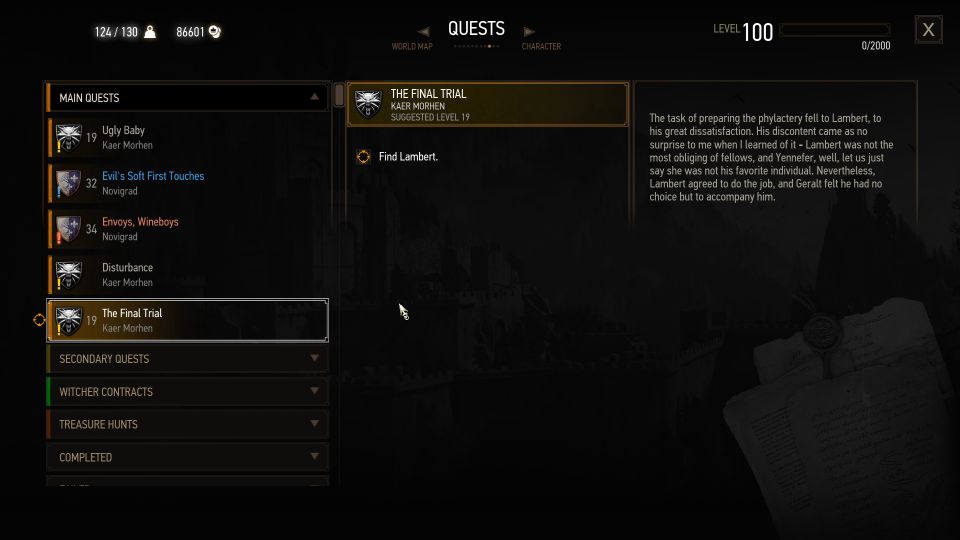 Find Lambert
You can find Lambert inside the main area of Kaer Morhen. He's sitting on the floor.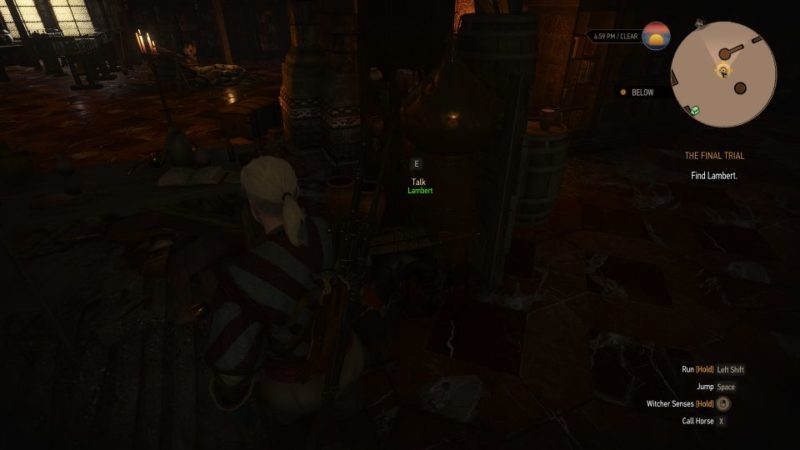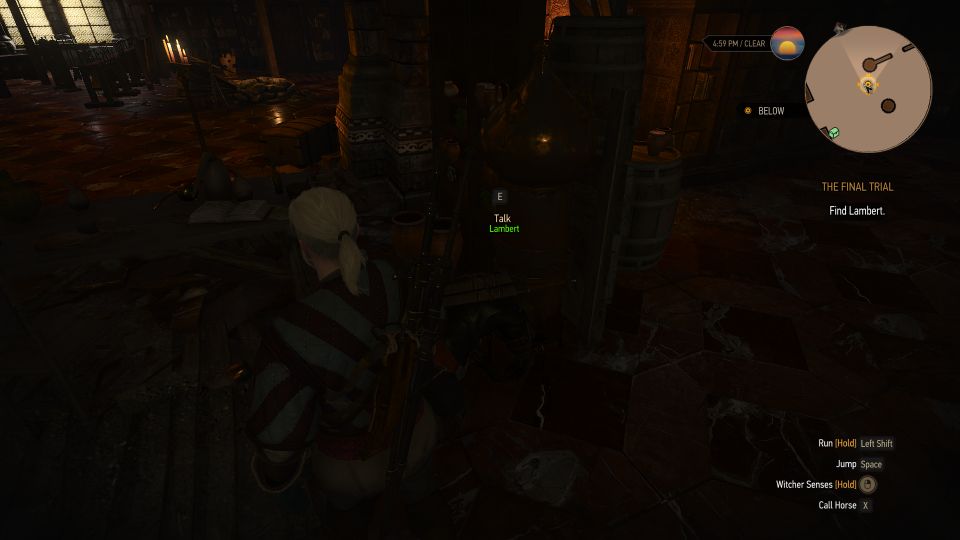 Follow Lambert
When you're ready, follow Lambert out of Kaer Morhen and head towards the trial.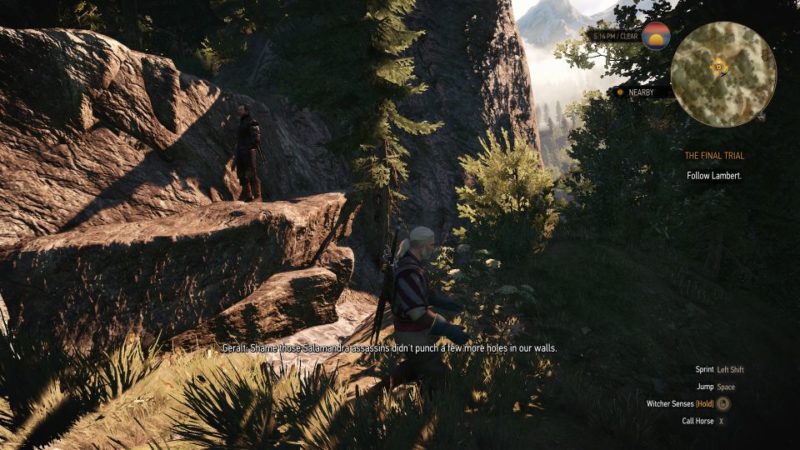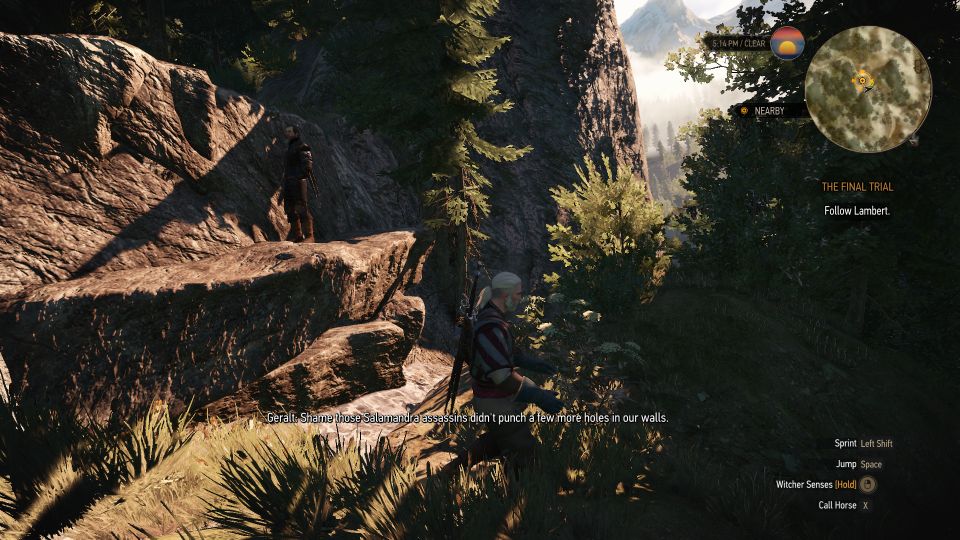 Along the way, you may encounter some harpies. You can bring them down using Aard or Igni, and kill them on the ground.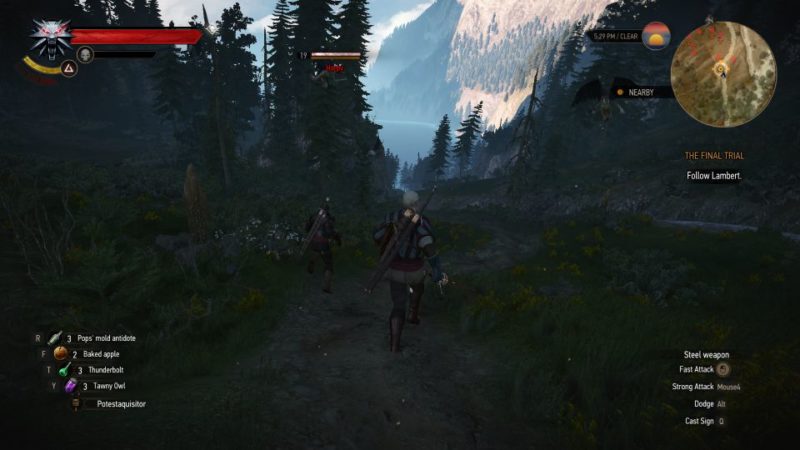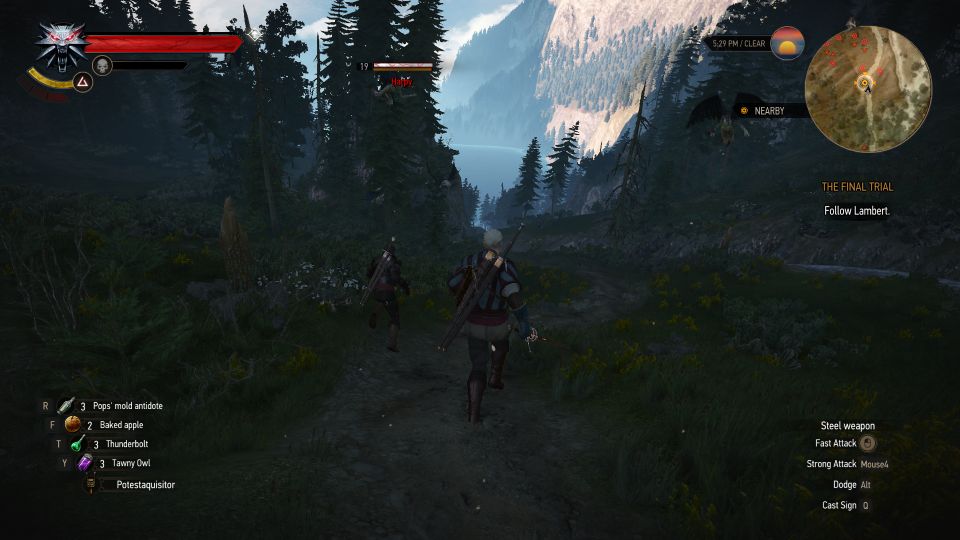 Kill the drowners
After reaching where the boat should be, you'll learn that it drifted away due to a storm. Find the boat in the marked area.
You will encounter some drowners in the area.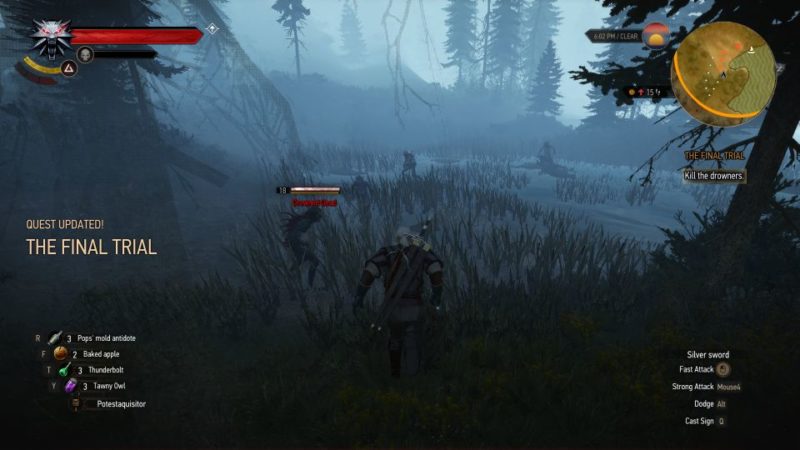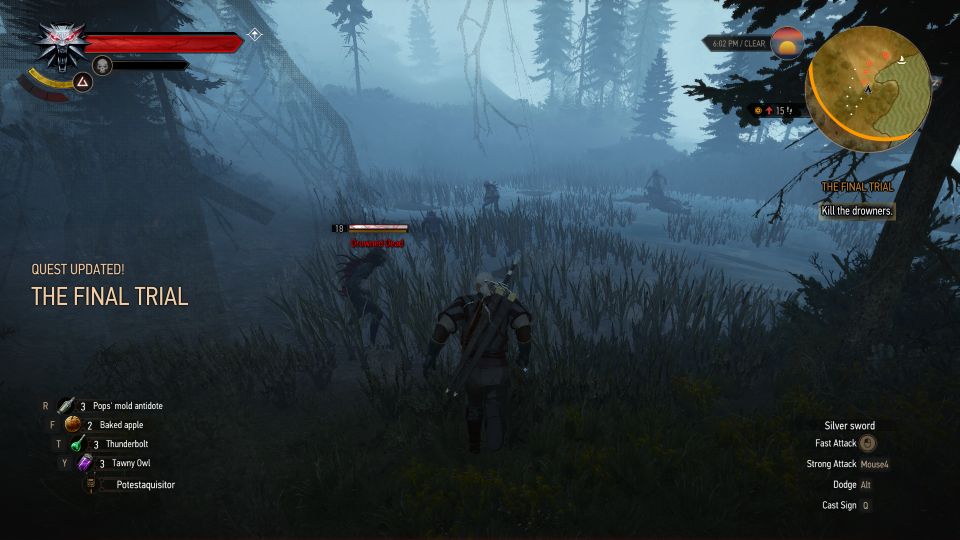 After the drowners are down, kill the water hag as well.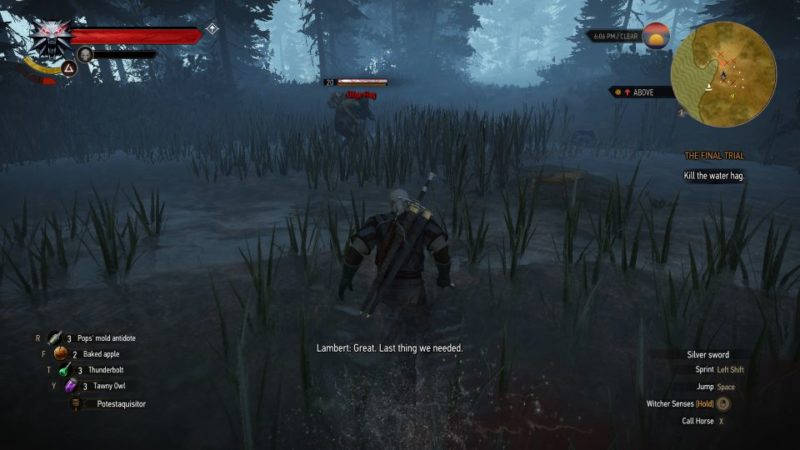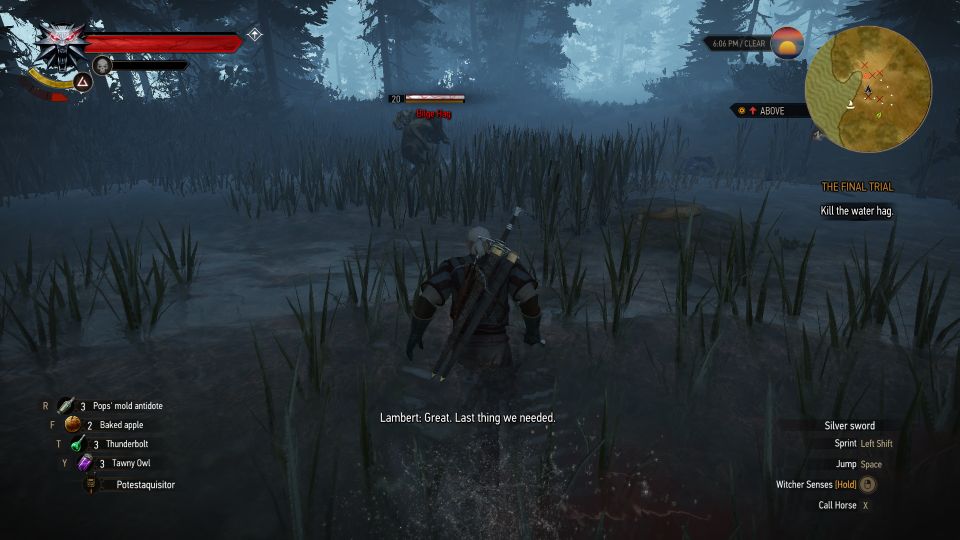 Get in the boat
Once the area is clear, get in the boat. You need to sit down to proceed.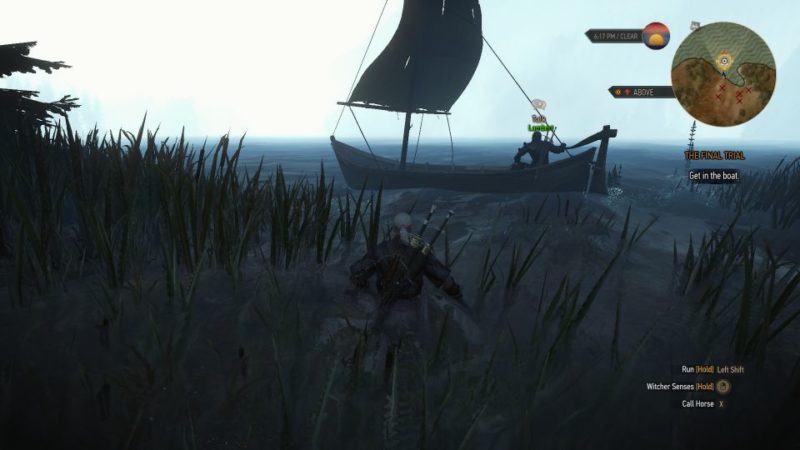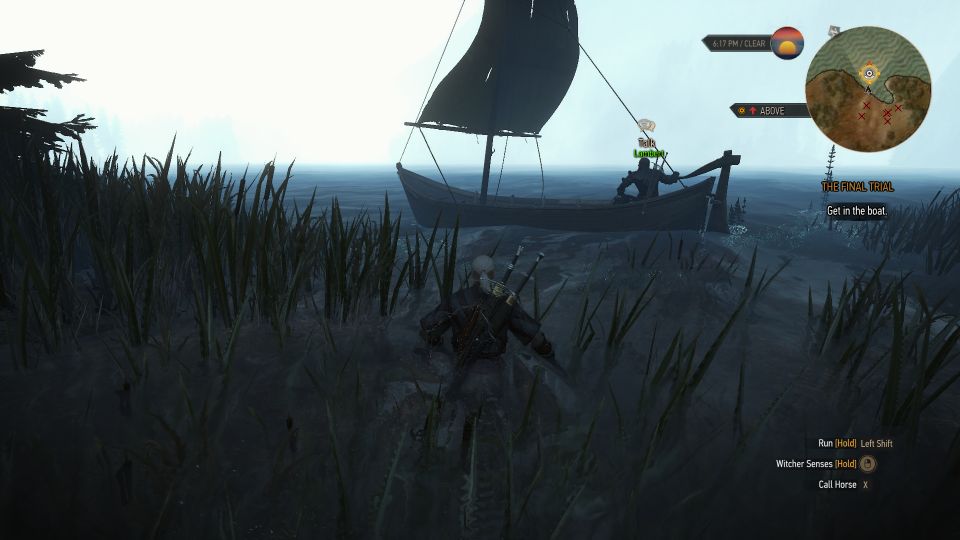 Investigate boy voice or ignore it
When you've reached dry land, you will hear a boy's voice seeking for help.
You can ignore it as it's a trap by some foglets.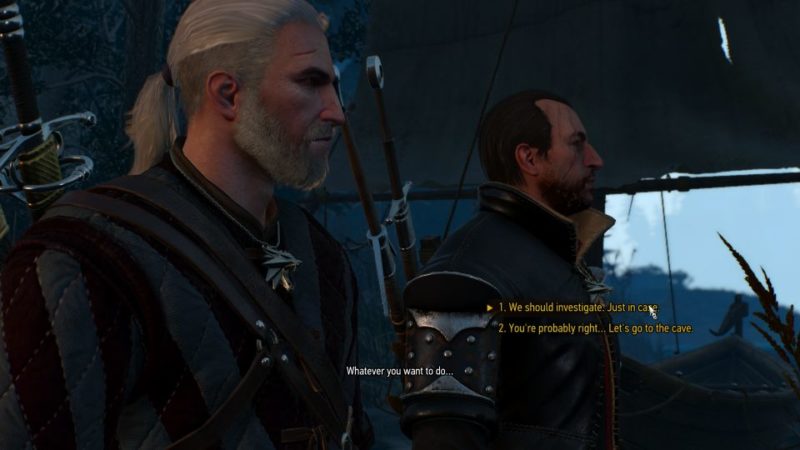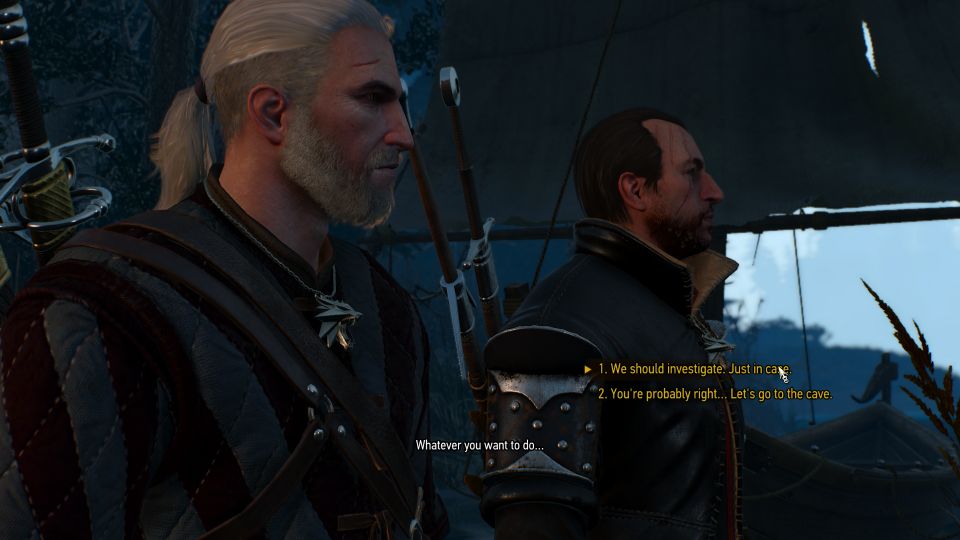 If you do follow the voice, you'll see an illusion of a boy and foglets will appear. The foglets took the boy's appearance from the past but the boy's already dead.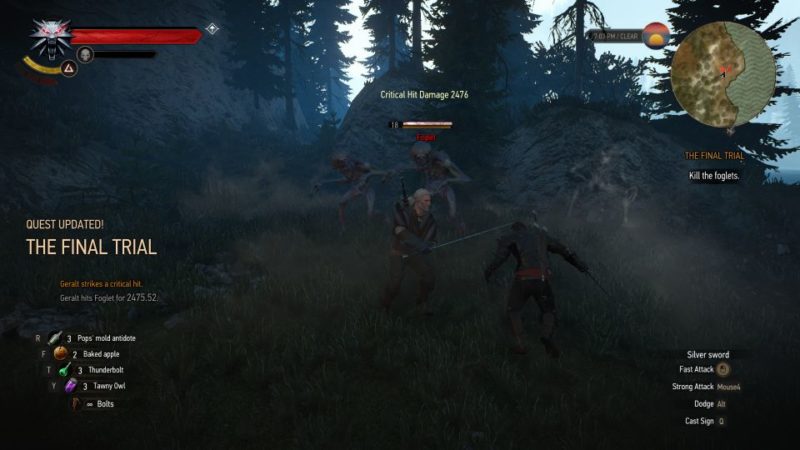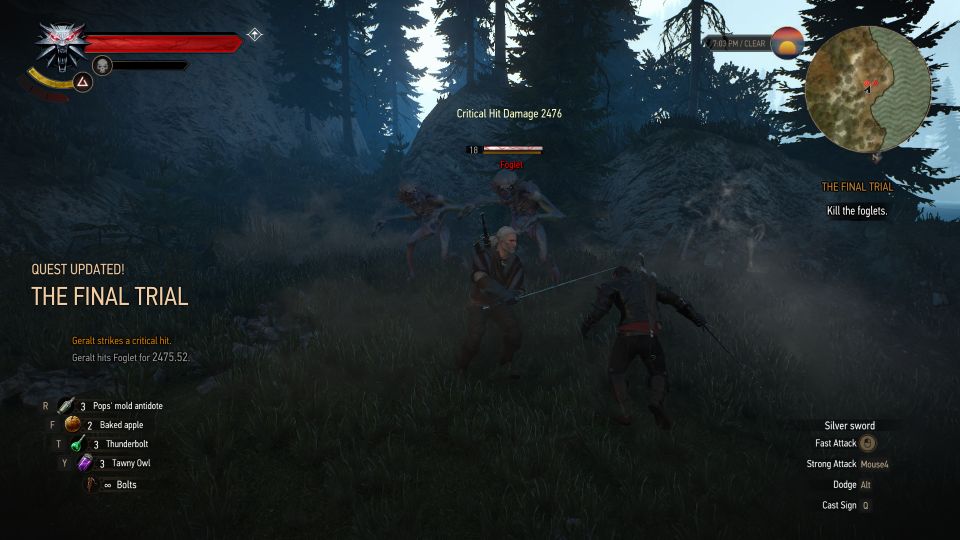 Enter the cave
Head towards the cave.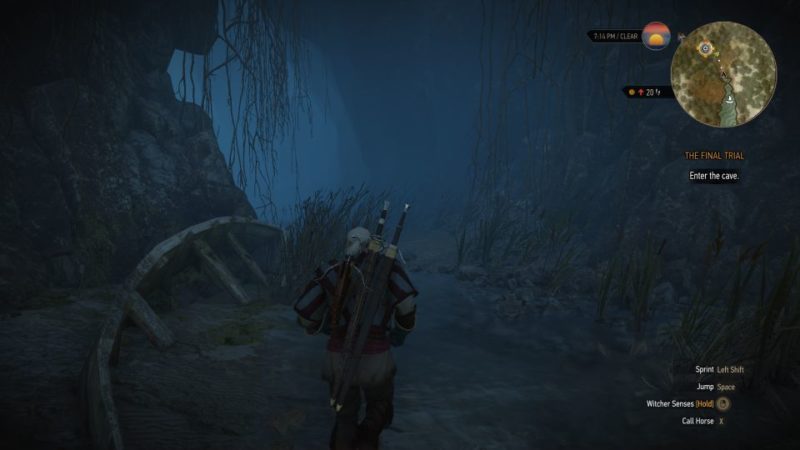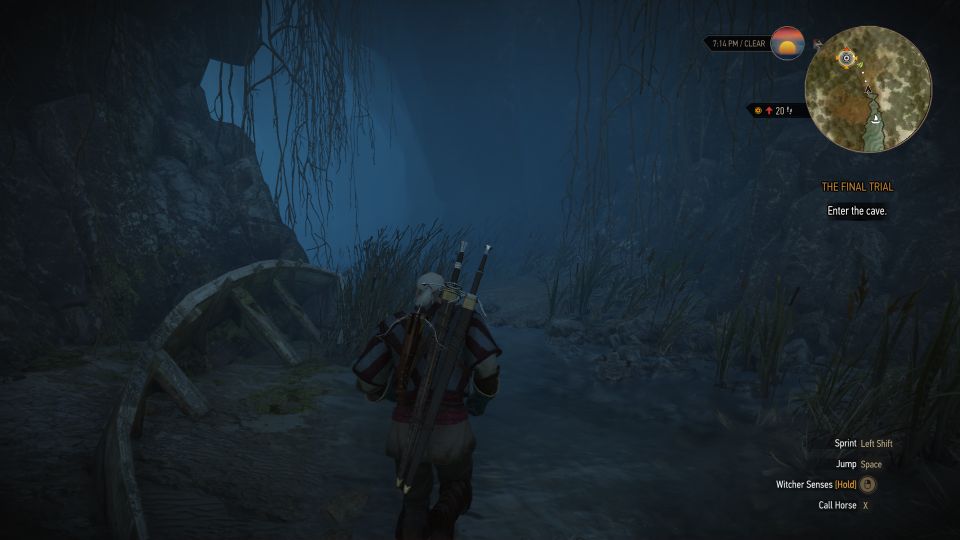 Inside the cave, you'll need to find a way to go higher up as the exit is at the top.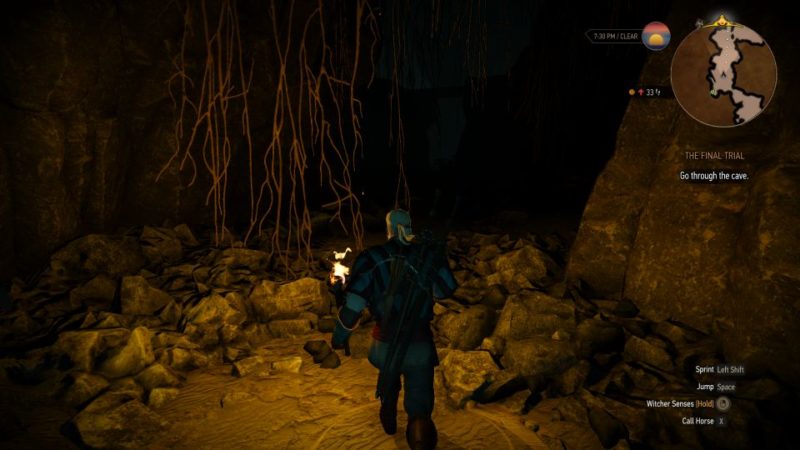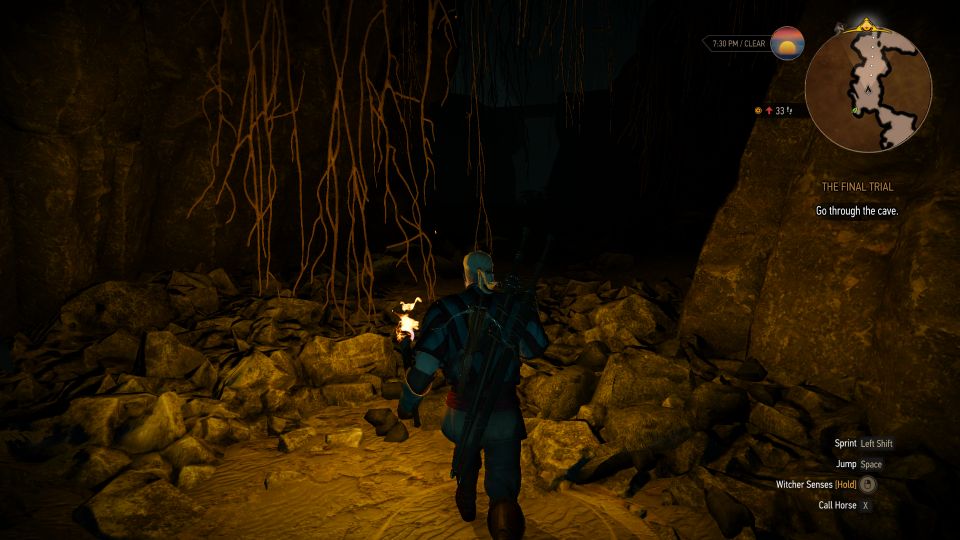 Dealing with trolls
Once you're out of the cave, you have to deal with trolls.
Just tell them about the Circle.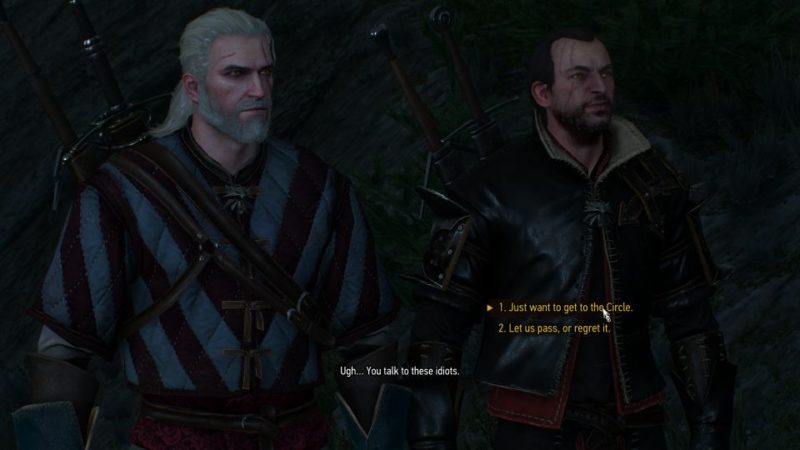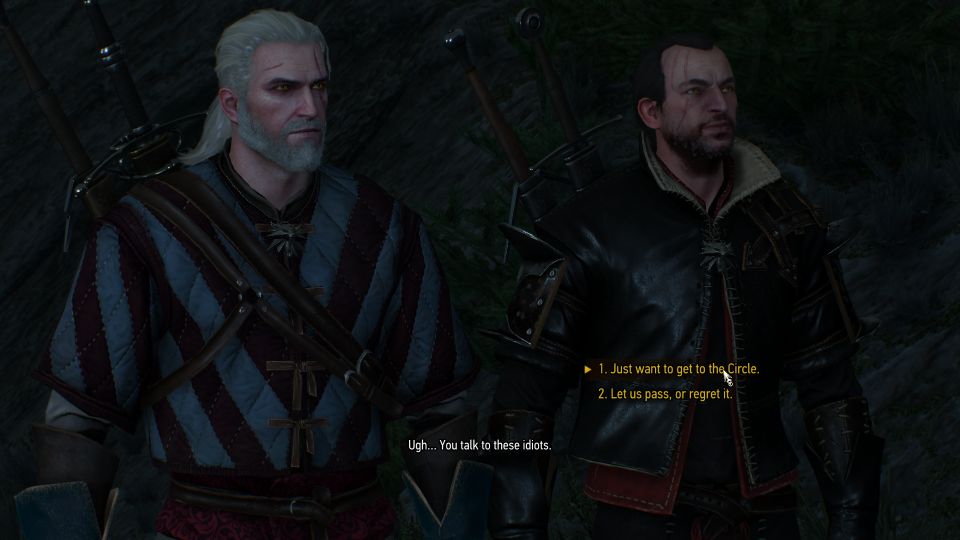 They won't trust you at first. Sprint towards the small tunnel to seek shelter from the rocks.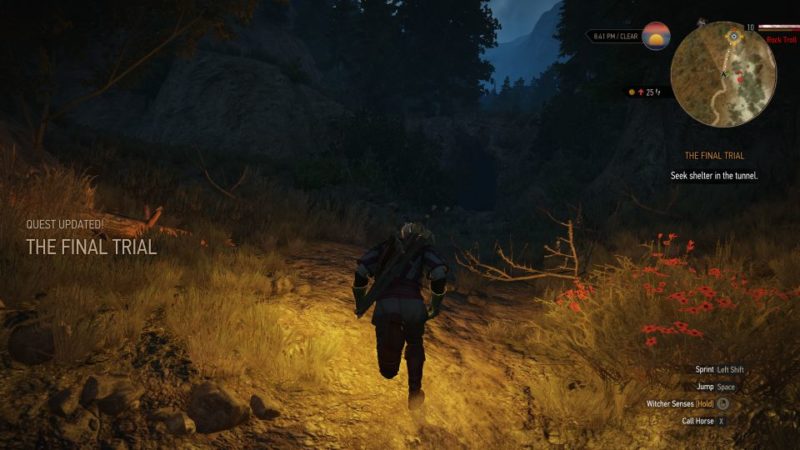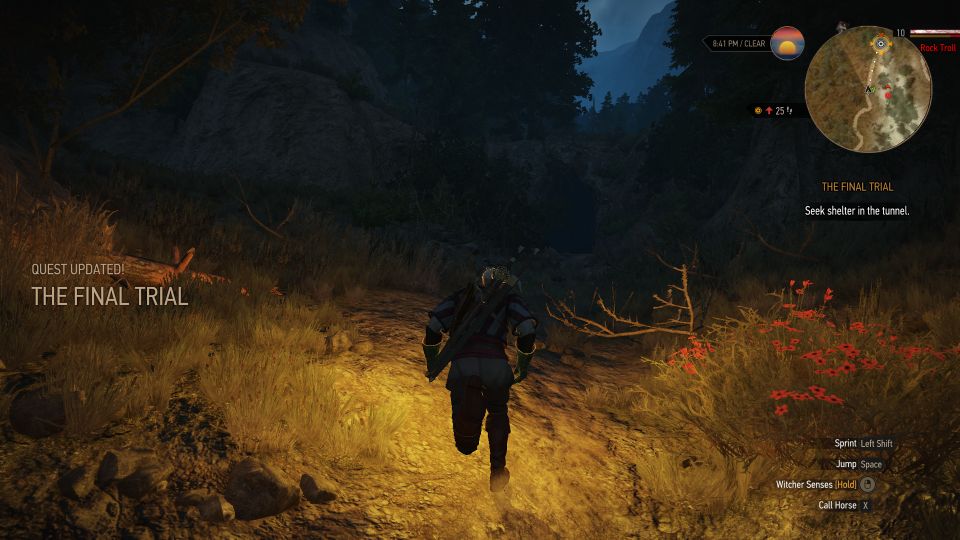 Leave swords with trolls or fight them
Here, you can avoid a fight with the trolls if you leave the swords with them. There's no harm in this option.
Another way is to go the brute force way.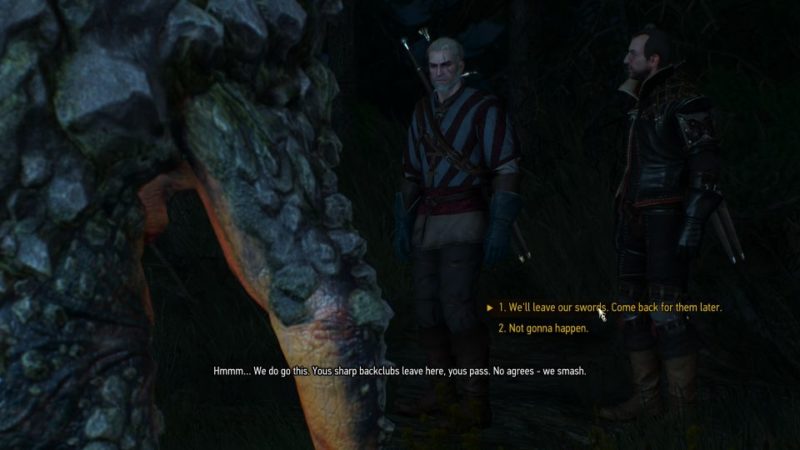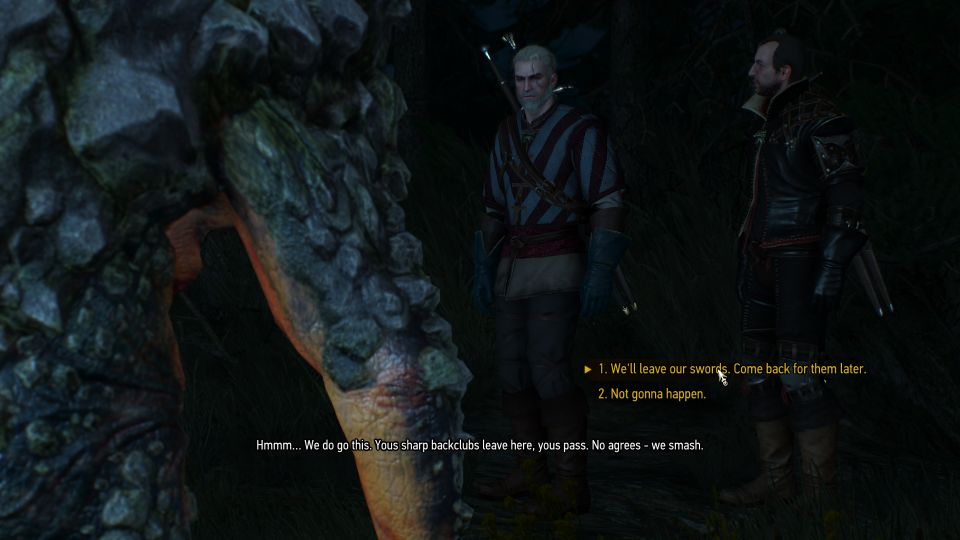 Put the phylactery and light the torches
Once you're at the altar, put the phylactery on it.
Also, you'll need to light the four torches around the altar.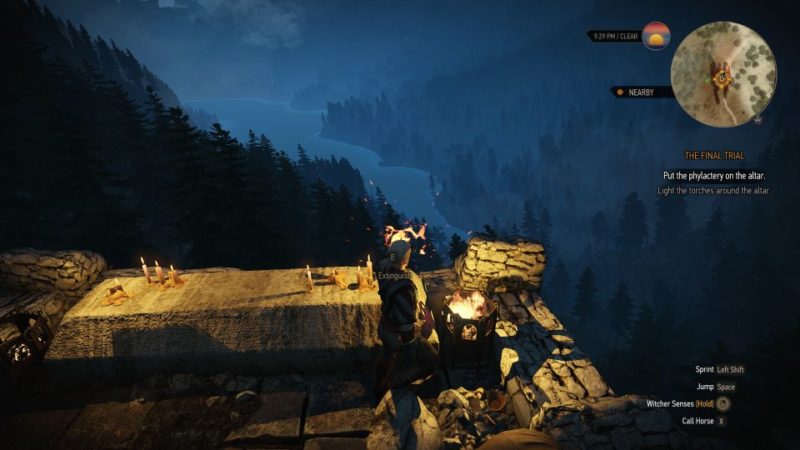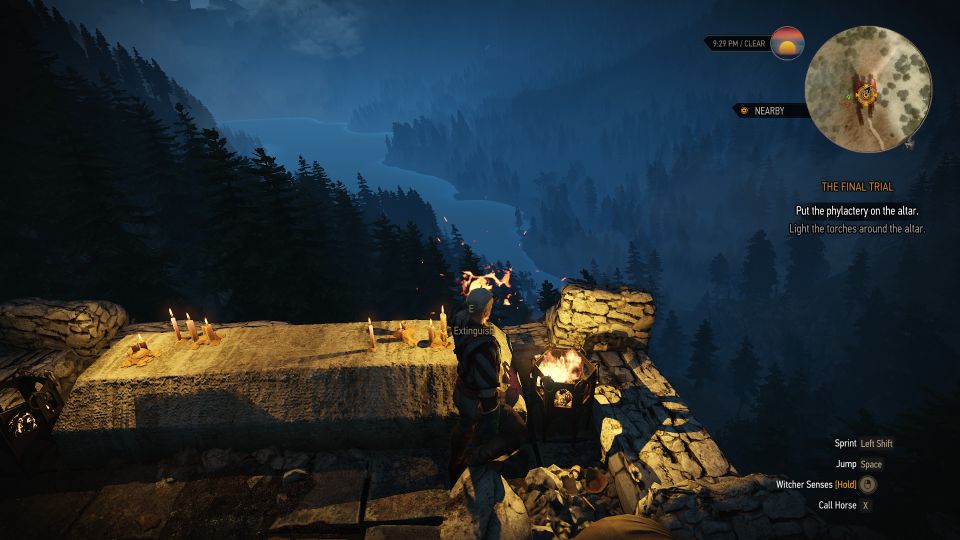 The quest ends after the cutscene. You can immediately go back to Kaer Morhen if you follow Lambert.
---
Related articles:
Get Junior Quest: The Witcher 3 Walkthrough And Guide
Disturbance: The Witcher 3 Walkthrough And Guide
King's Gambit: The Witcher 3 Walkthrough And Guide
The Last Wish: The Witcher 3 Walkthrough And Guide
The Calm Before The Storm: The Witcher 3 Walkthrough
Nameless (Quest): The Witcher 3 Walkthrough And Guide