The Last Wish is a secondary quest involving Yennefer in The Witcher 3.
Your task is to meet Yennefer in Larvik and help her capture a djinn.
Here's a walkthrough of The Last Wish in The Witcher 3.
Suggested level: 15 and above.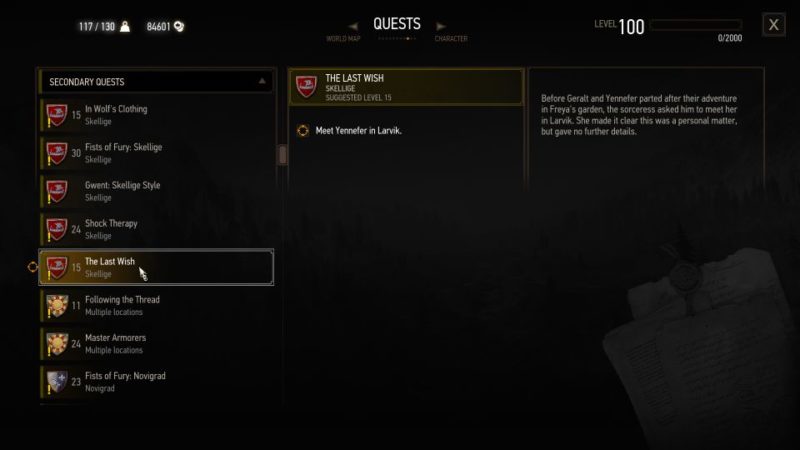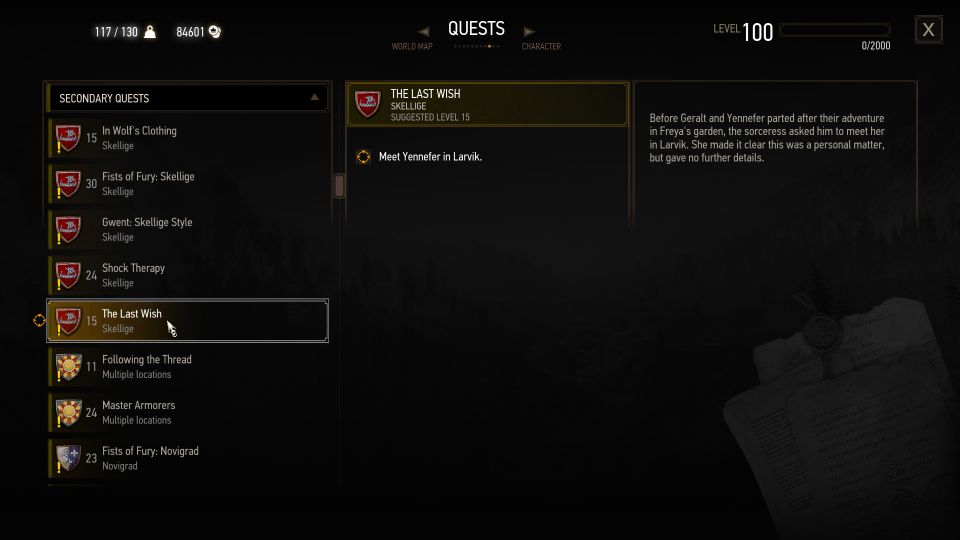 Meet Yennefer
Head to Larvik and meet Yennefer.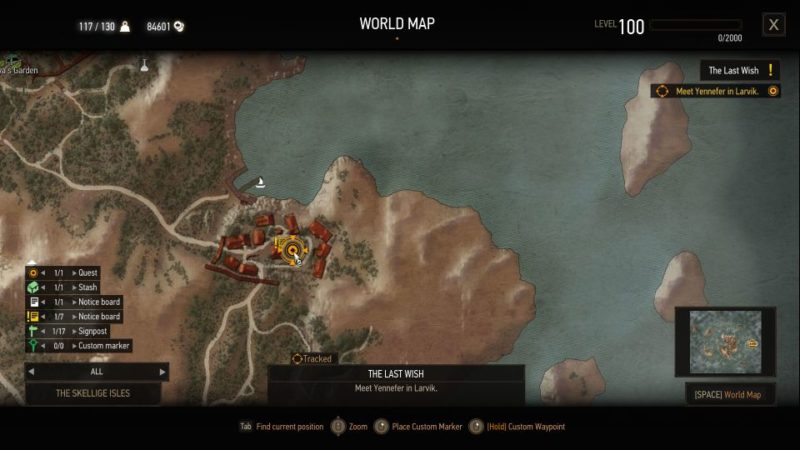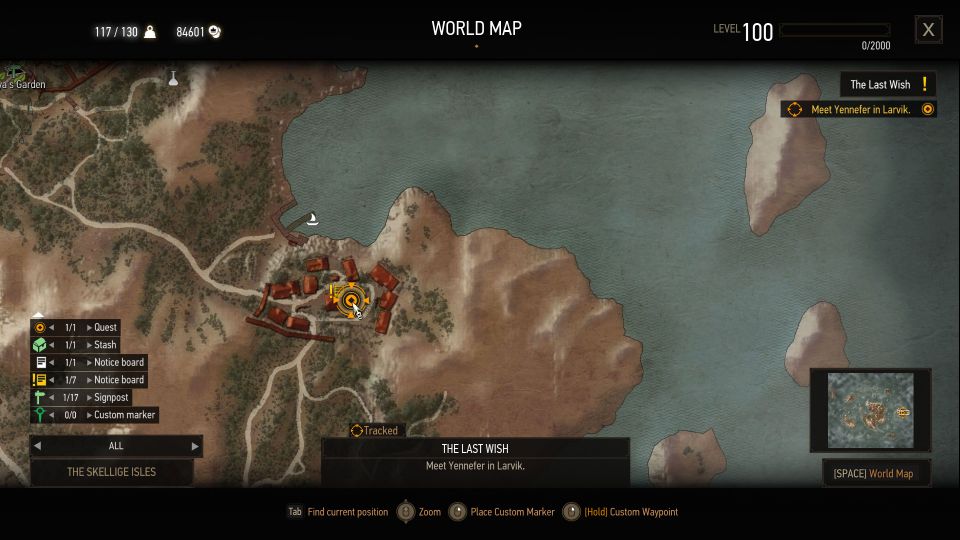 You'll find her arguing with some guys. Talk to her to proceed.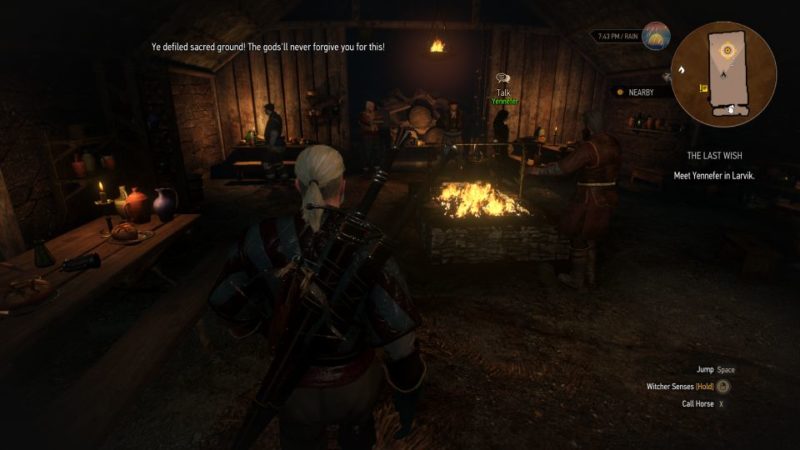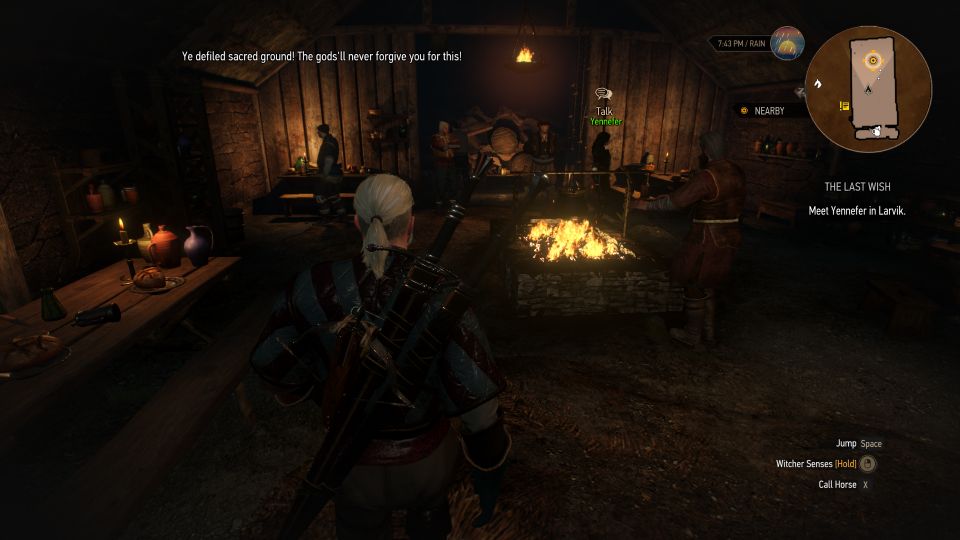 Go to the harbor
Next, follow Yennefer all the way to the harbor.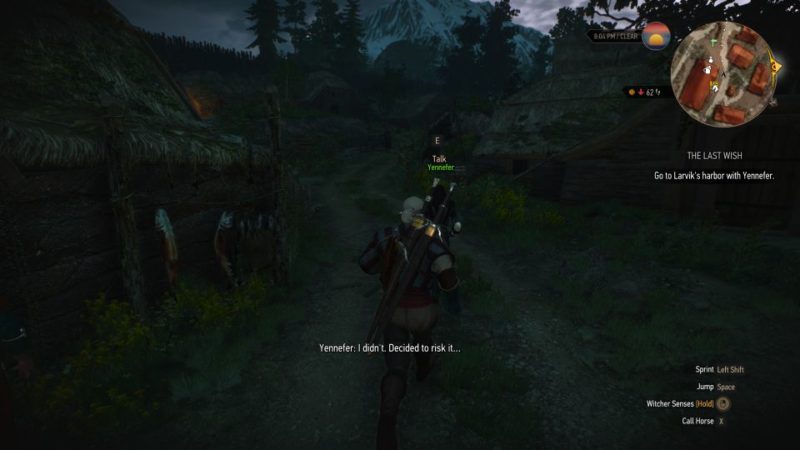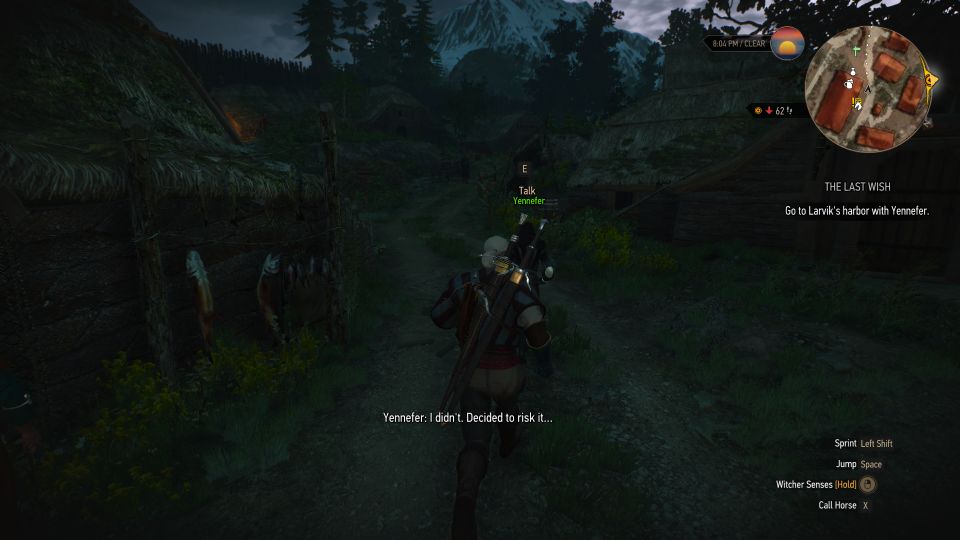 Get on the boat
You'll need to help Yennefer find a boat that was destroyed and sunk. It was owned by a mage who managed to tame a djinn.
Go on the boat and sit down to proceed.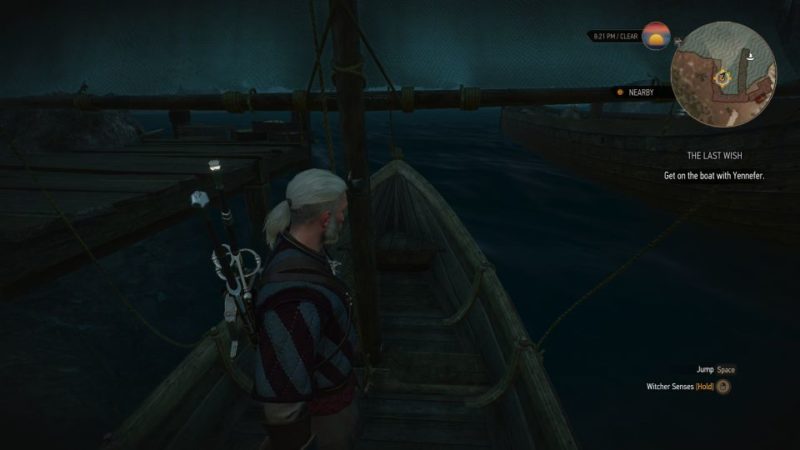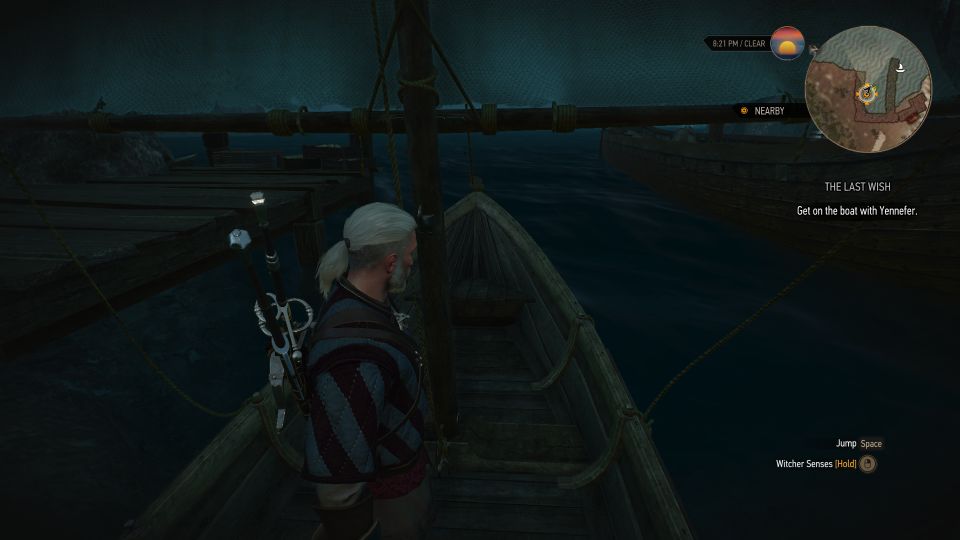 Search the bottom of the bay
Yennefer will make a few stops.
You need to dive to the bottom of the bay to find for clues. Use your witcher senses to find them.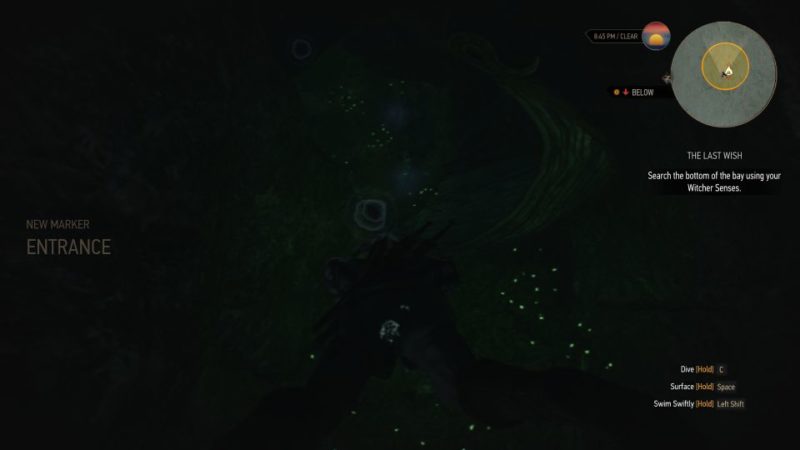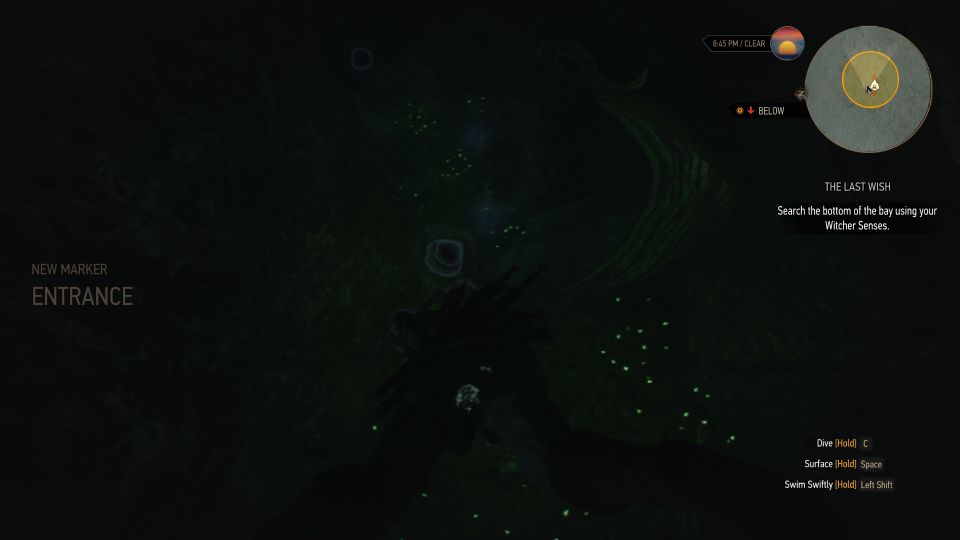 Examine the clues and you'll discover that it's the wrong boat. Also, you need to watch out for the Sirens underwater. Use a crossbow to kill them.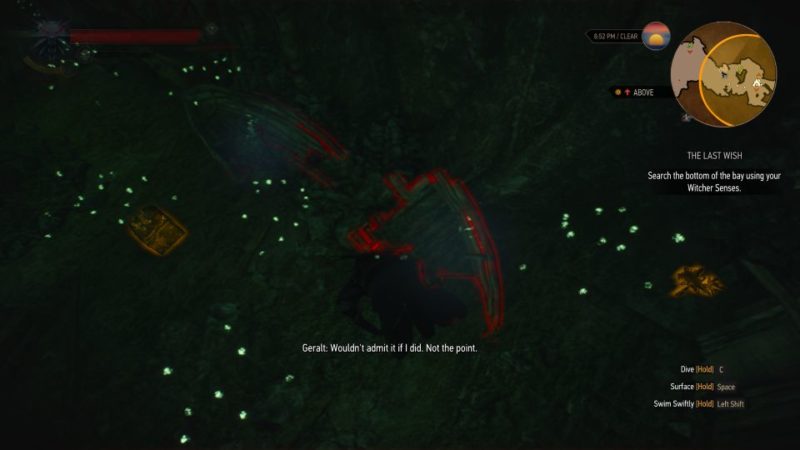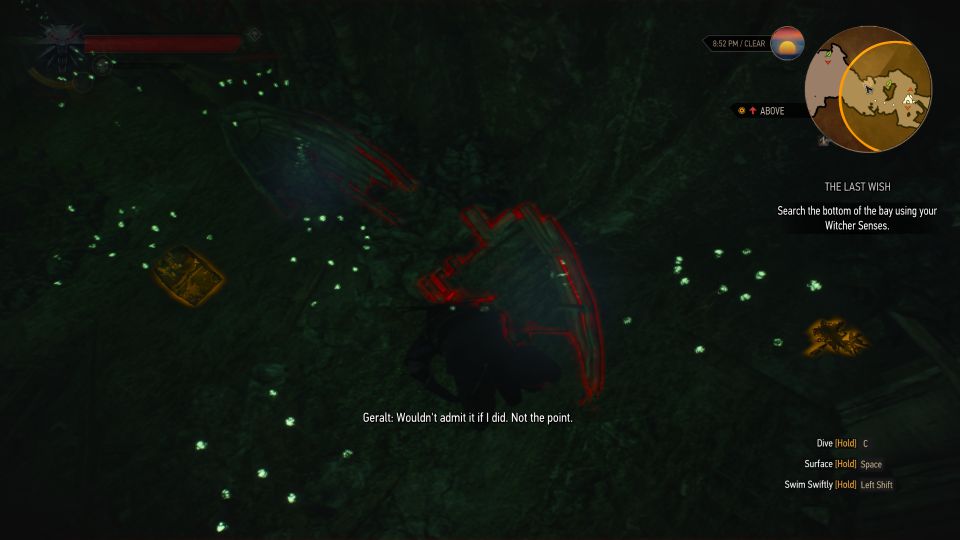 Second location
Continue the boat ride and you'll reach the second area.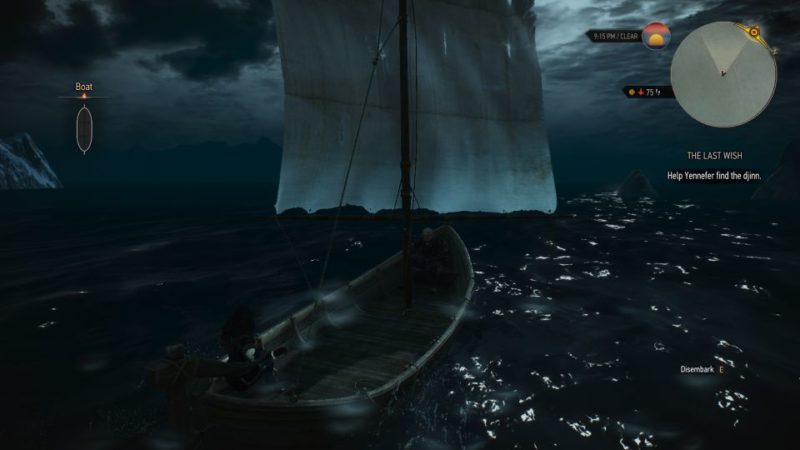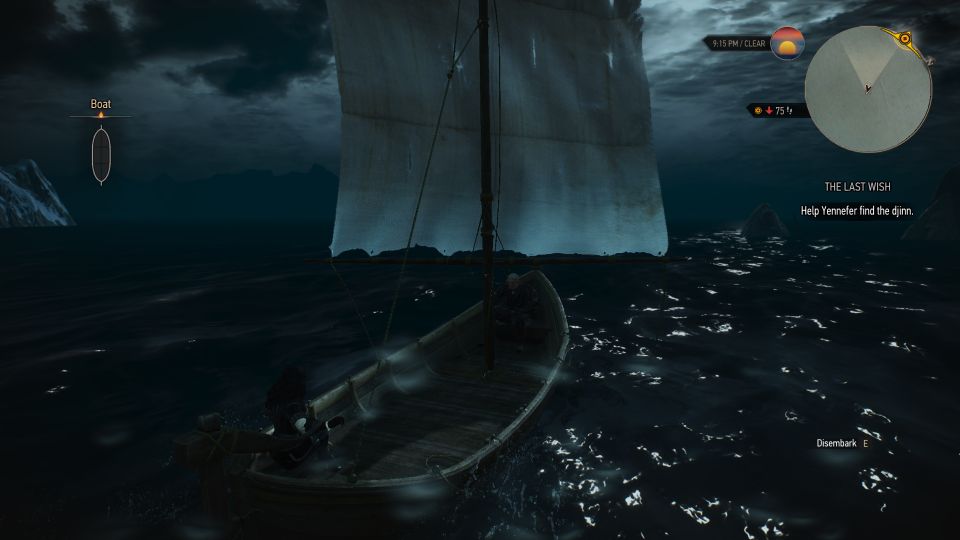 Just like before, dive all the way in.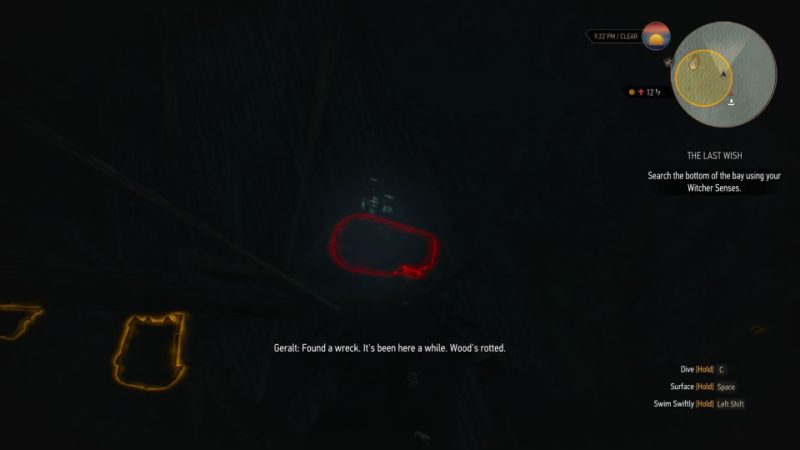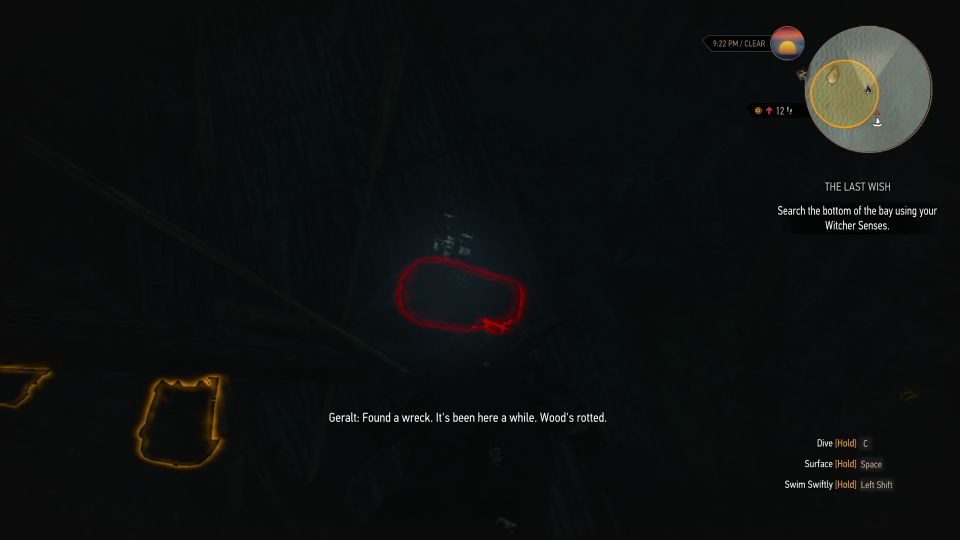 Examine the clues and watch out for the Sirens. This isn't the right boat either.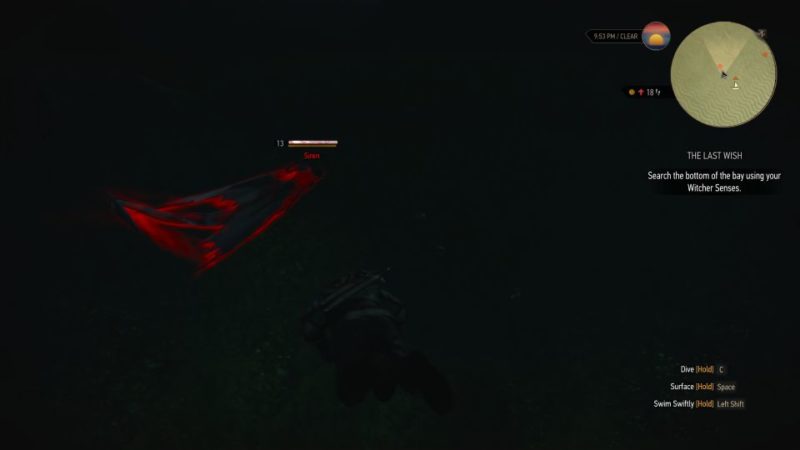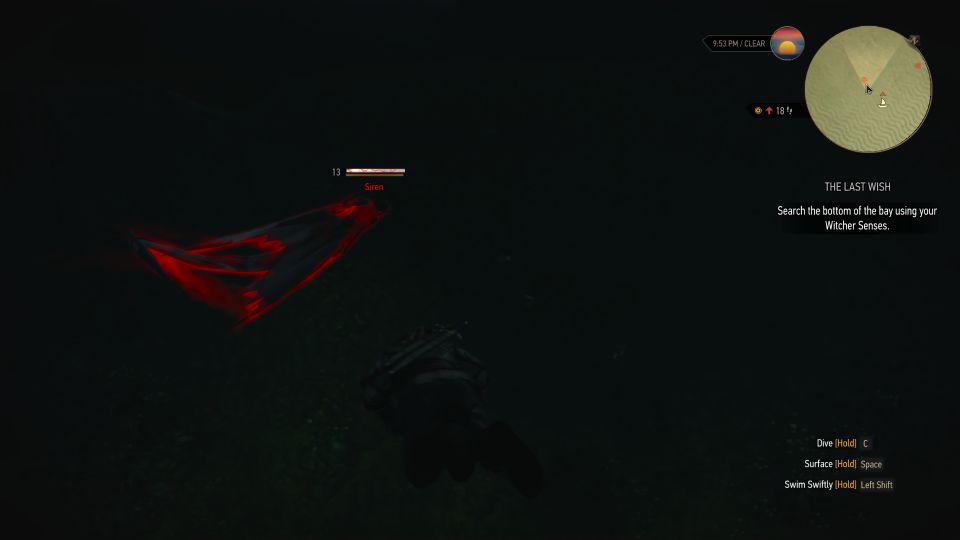 Head back up to the boat with Yennefer.
Third site
At the third location, you'll finally find the mage's boat.
Examine the clues first. You need to find a seal which is cut in half.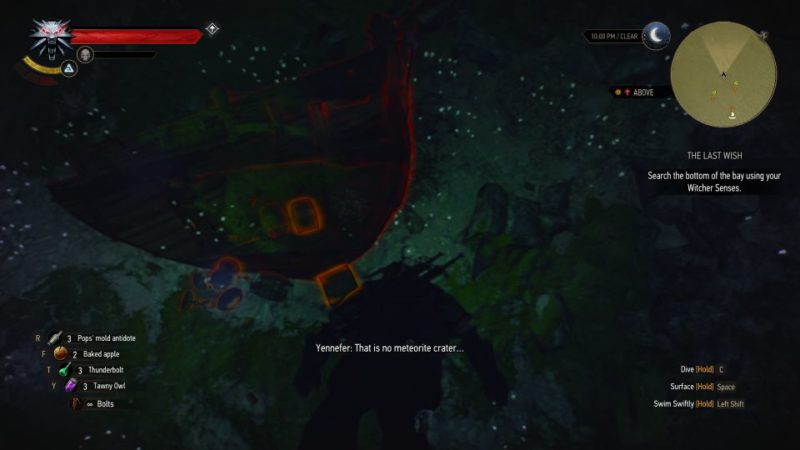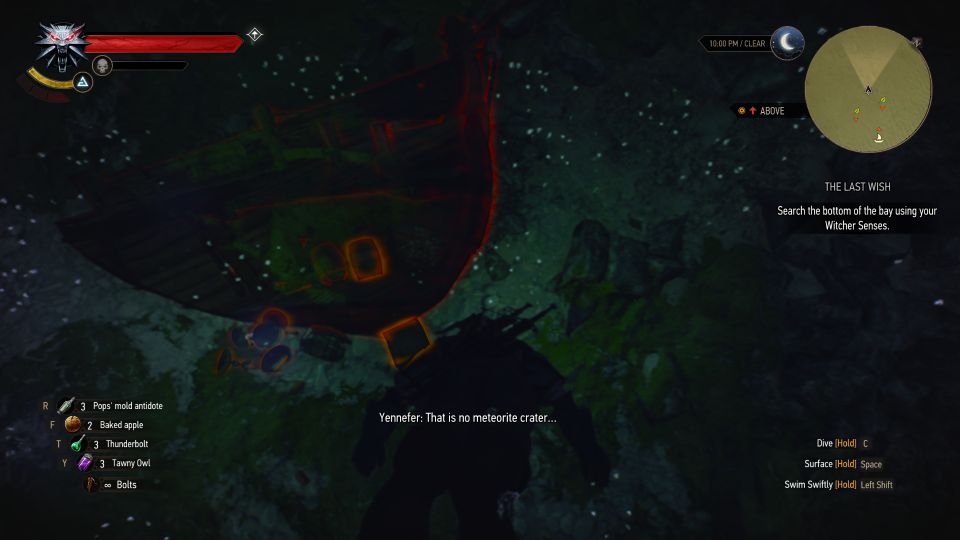 When you're done, return to the boat.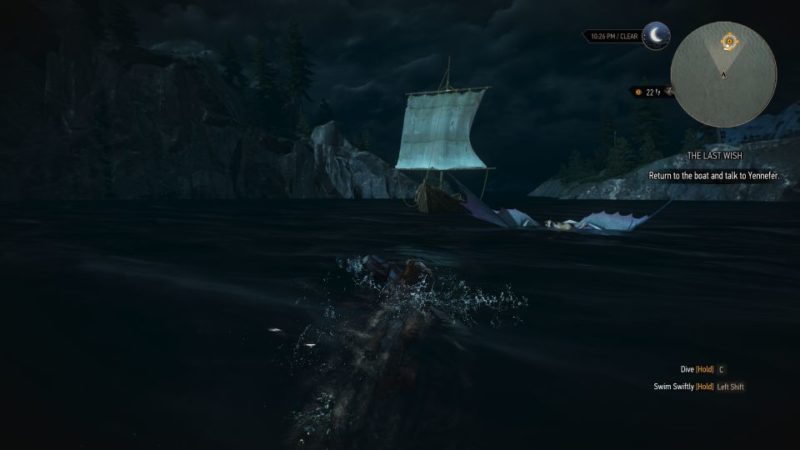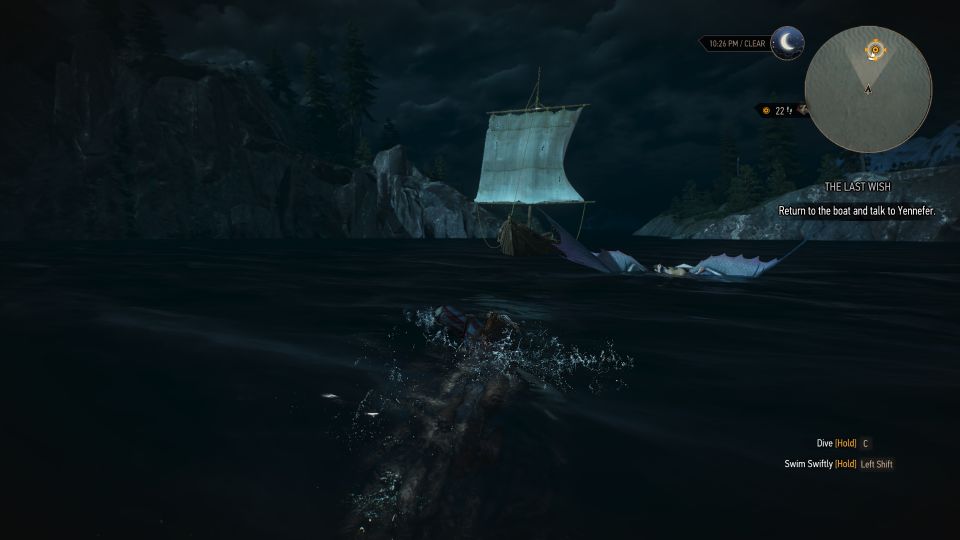 She'll then teleport the both of you to the other half of the ship which is at the peak of a mountain.
Yennefer reveals her true purpose in getting a djinn. She wants to get rid of the djinn's wish that was cast between Geralt and Yennefer in the past.
This was actually shown in the Netflix series The Witcher.
Search the ship
You'll need to search the ship for clues using your witcher senses.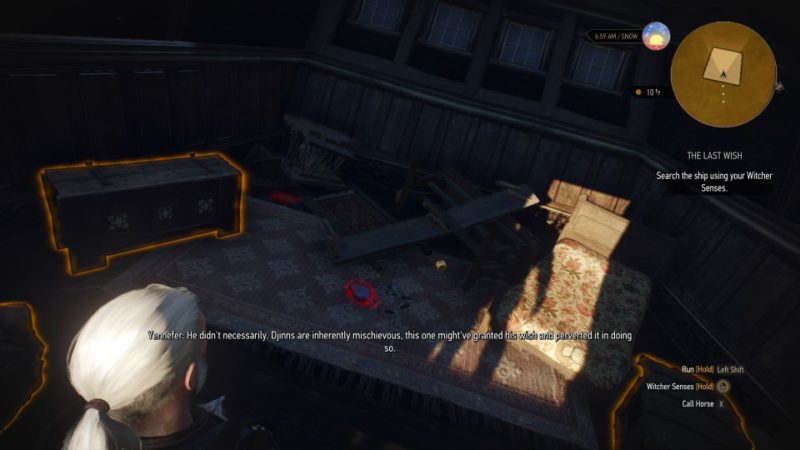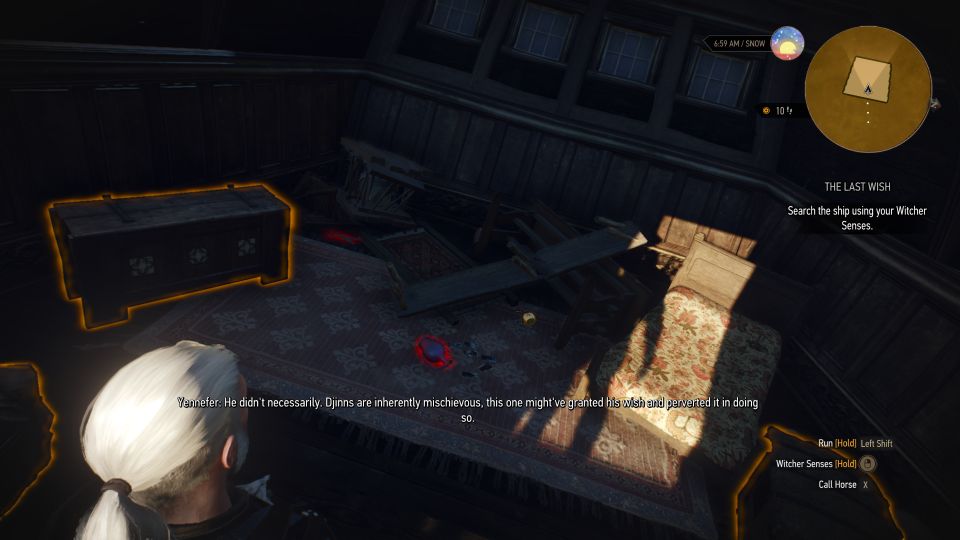 Look for the blood mark on the floor. You then need to move the cabinet that crushed the guy under.
Turns out, he's the mage. He also has the other half of the seal.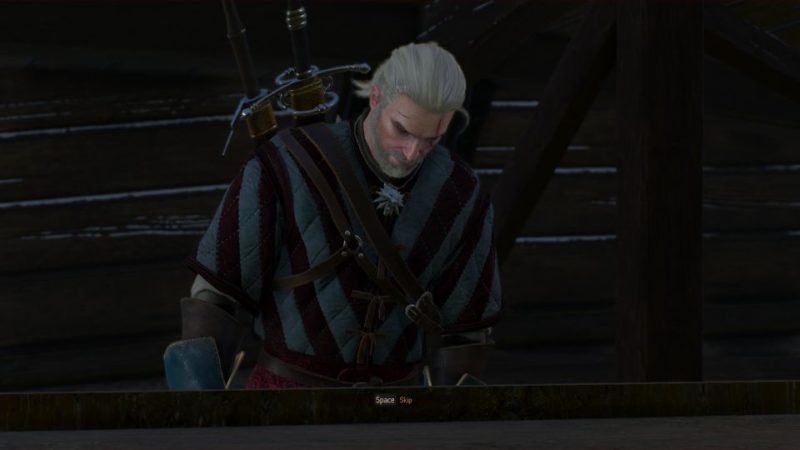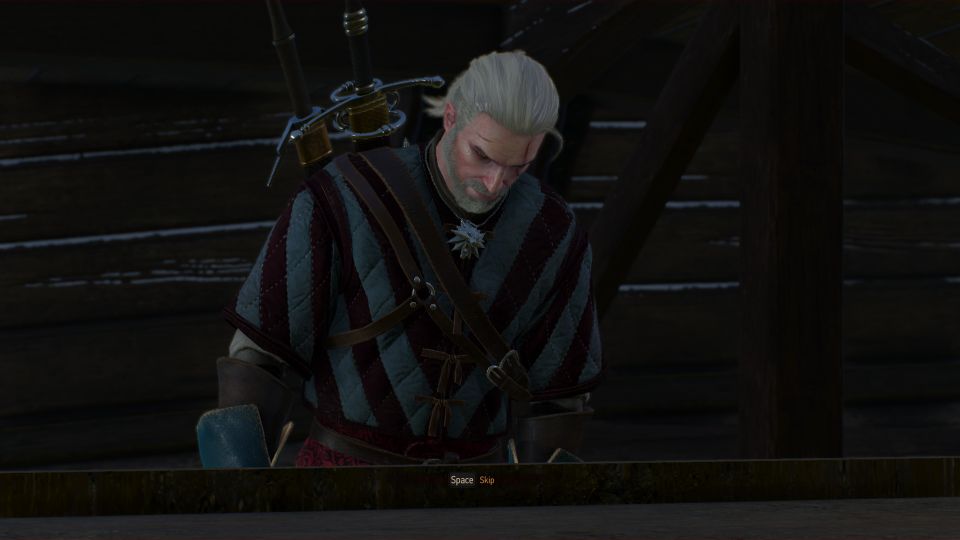 Follow Yennefer to the top deck
You'll then need to follow Yennefer.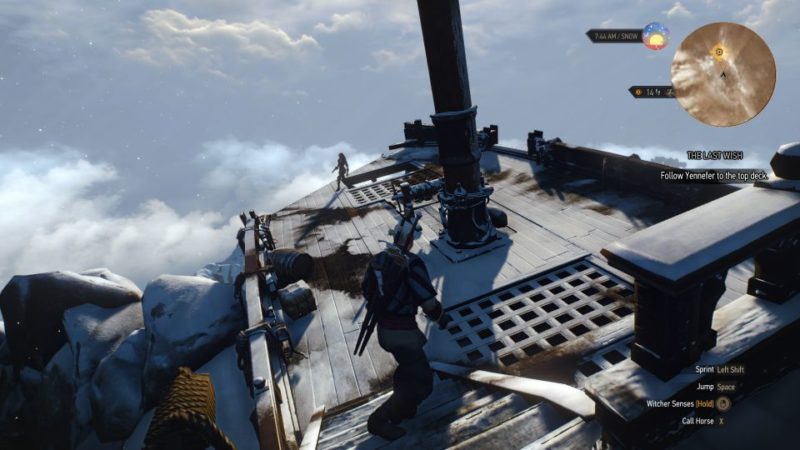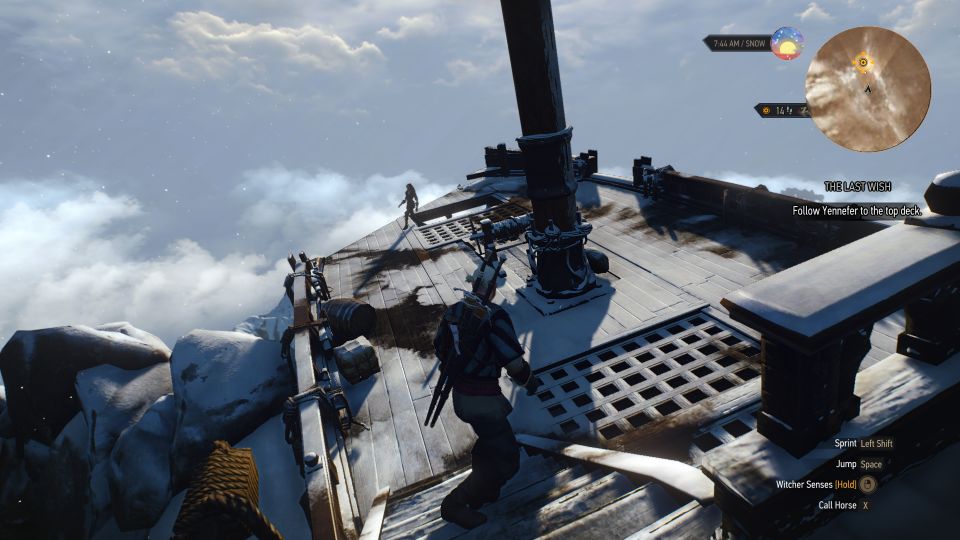 Stop the djinn
While she's doing her spell, you need to attack the djinn to weaken it.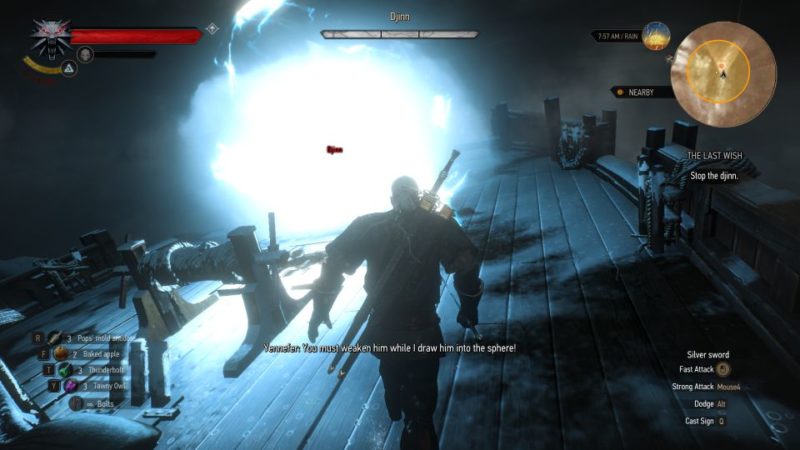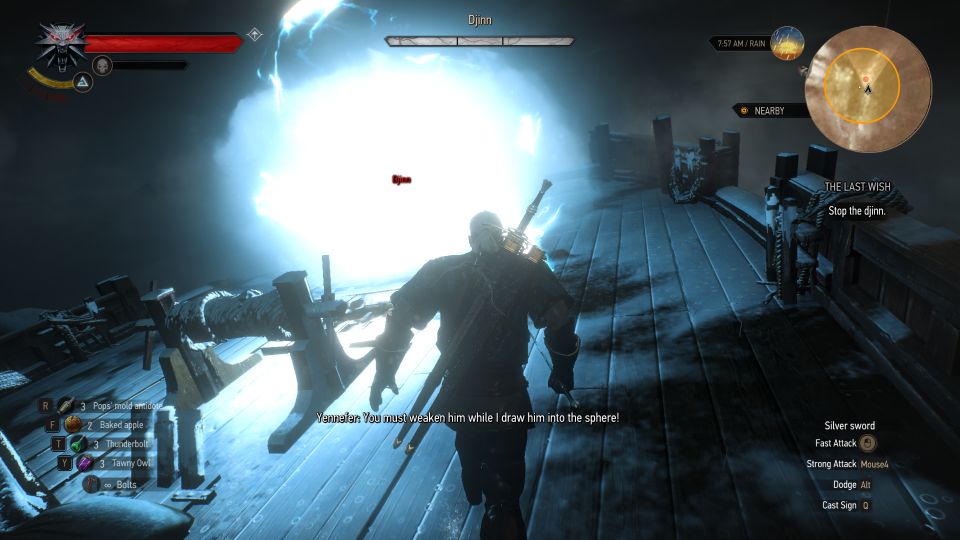 She'll then capture the djinn and gets her last wish – to cancel the wish between Geralt and Yennefer.
Despite the wish being cancelled, the romance continues.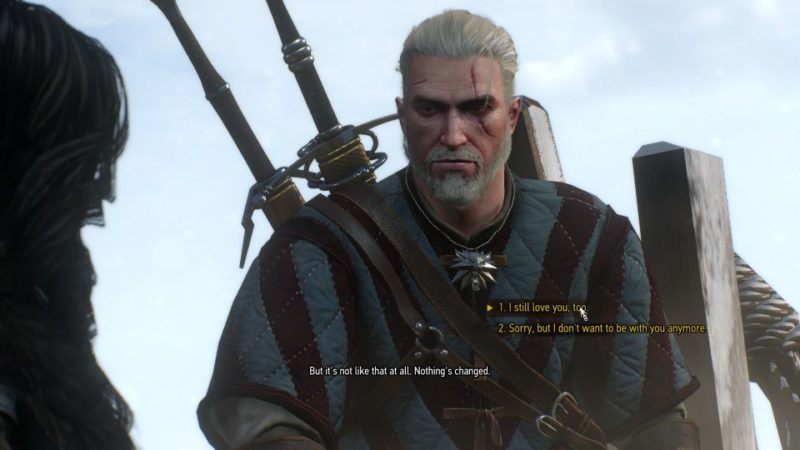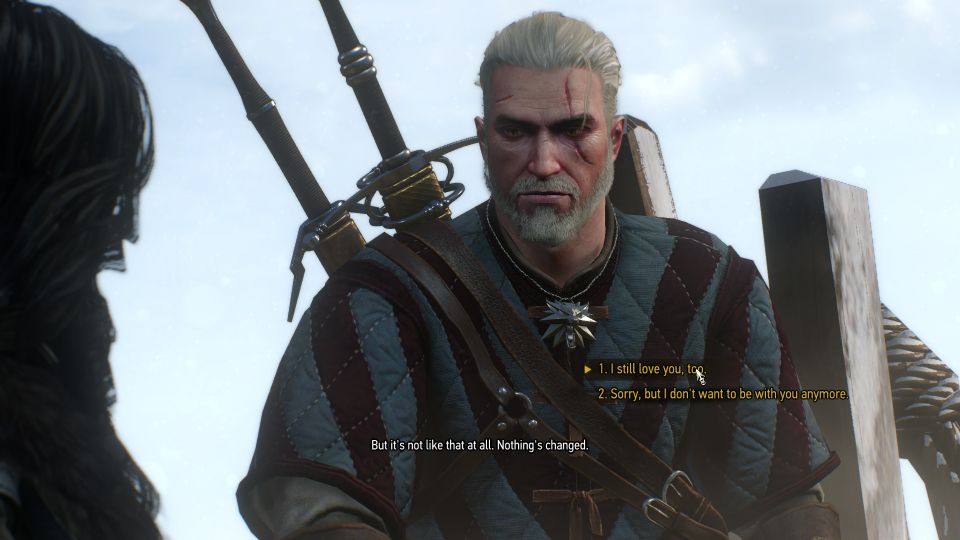 The quest ends here.
---
Related articles:
The Final Trial: The Witcher 3 Walkthrough And Guide
King's Gambit: The Witcher 3 Walkthrough And Guide
The Calm Before The Storm: The Witcher 3 Walkthrough
Nameless (Quest): The Witcher 3 Walkthrough And Guide
Missing Persons: The Witcher 3 Walkthrough And Guide
Possession: The Witcher 3 Walkthrough And Guide