An Eye for an Eye is a side quest in Novigrad in The Witcher 3.
Your task is to help Vernon Roche stop Ves from attacking the Black Ones.
Here's a walkthrough of An Eye For An Eye in Witcher 3.
Suggested level: 12 and above.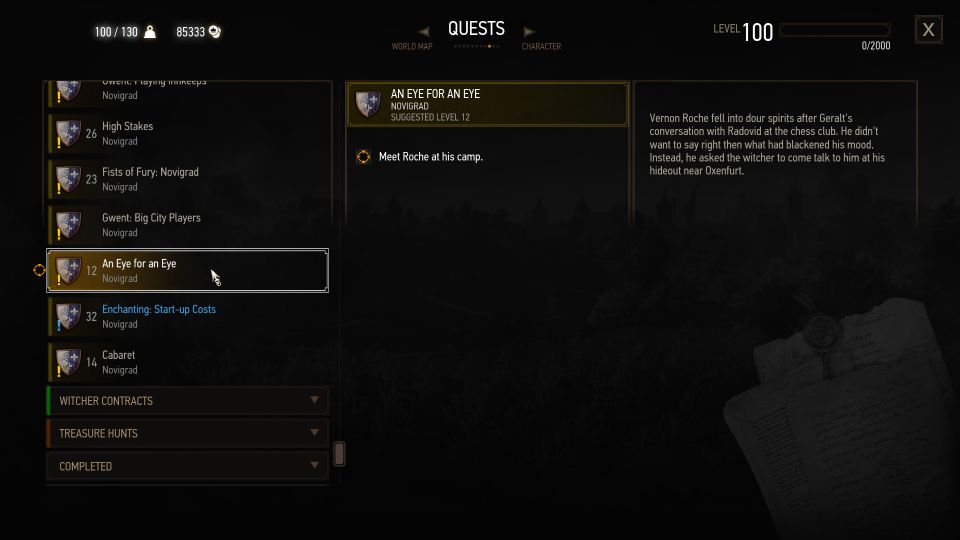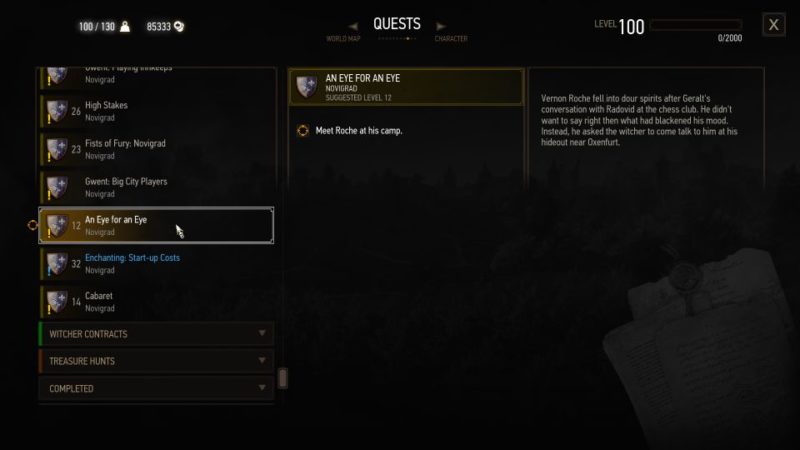 Meet Roche at his camp
To begin the quest, head to the Temerian camp. Talk to Roche inside.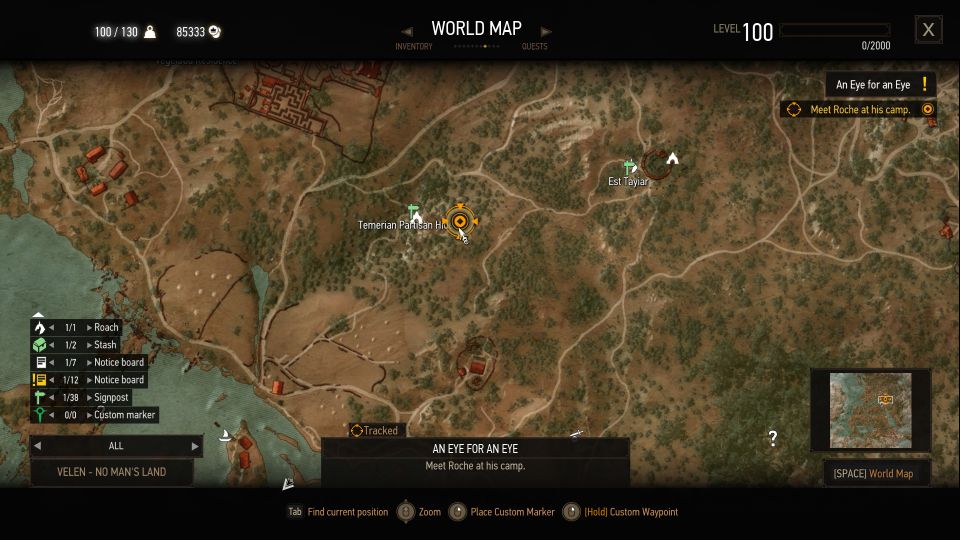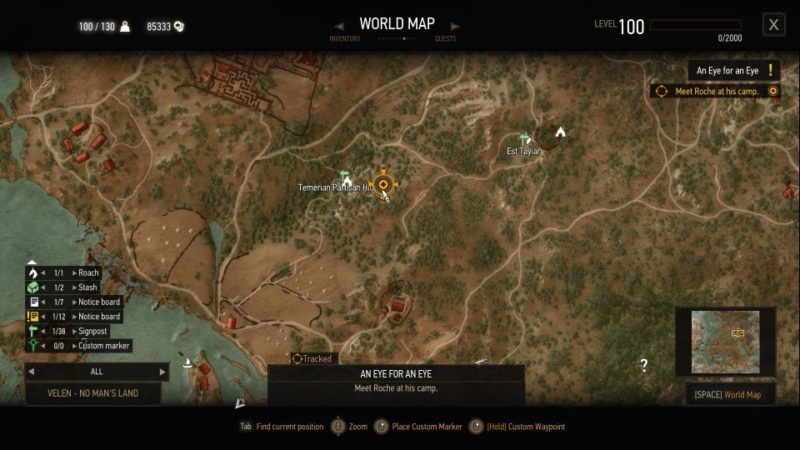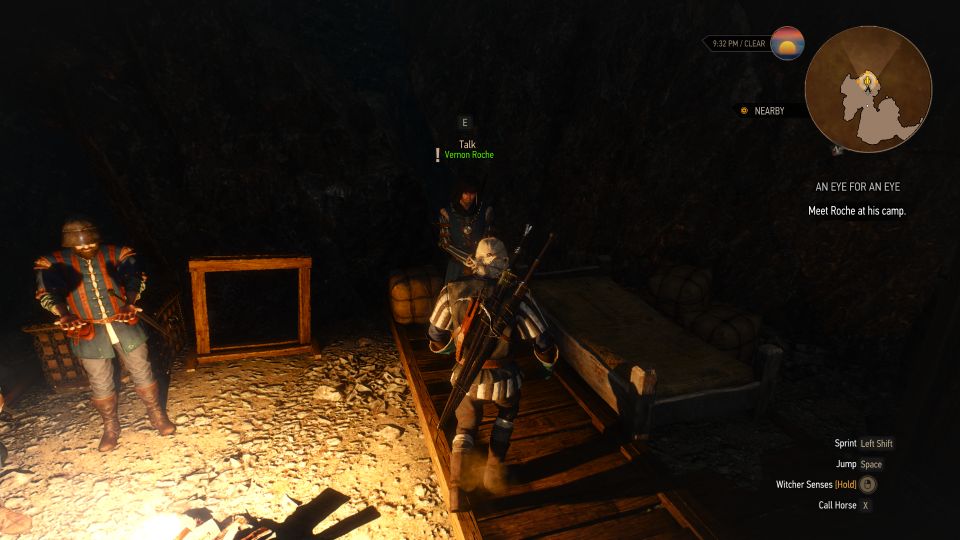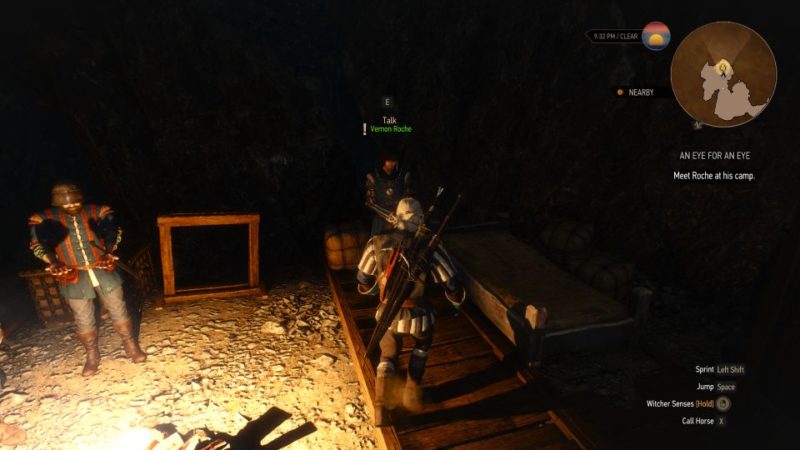 Meet Roche at the Hanged Man's Tree
Next, head to the Hanged Man's Tree. You can fast travel there immediately.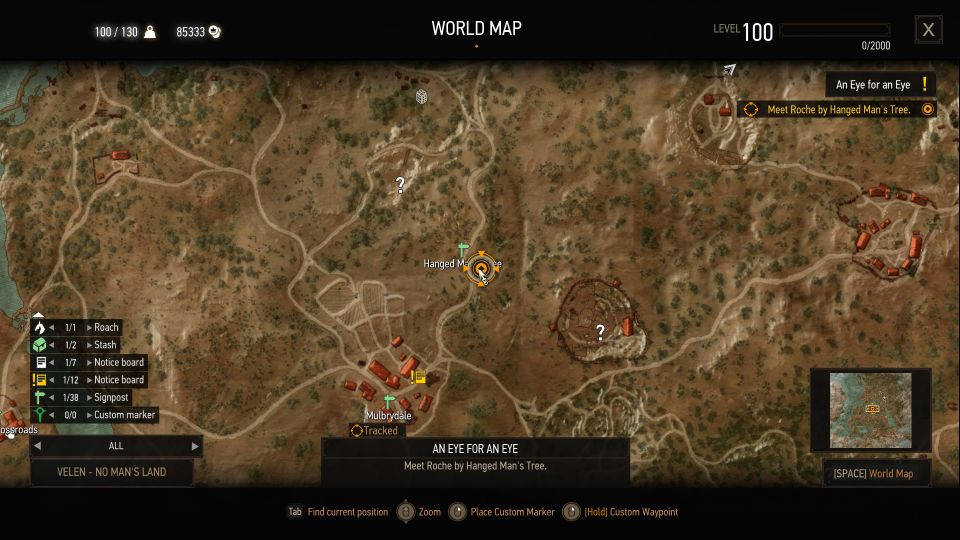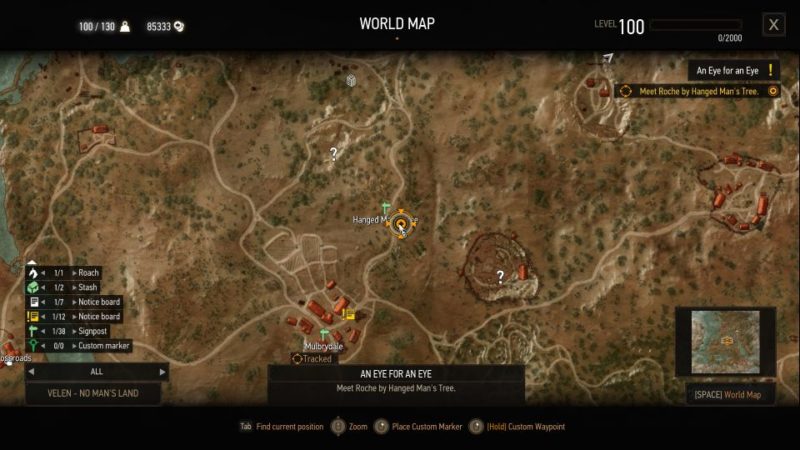 You will see Roche waiting for you.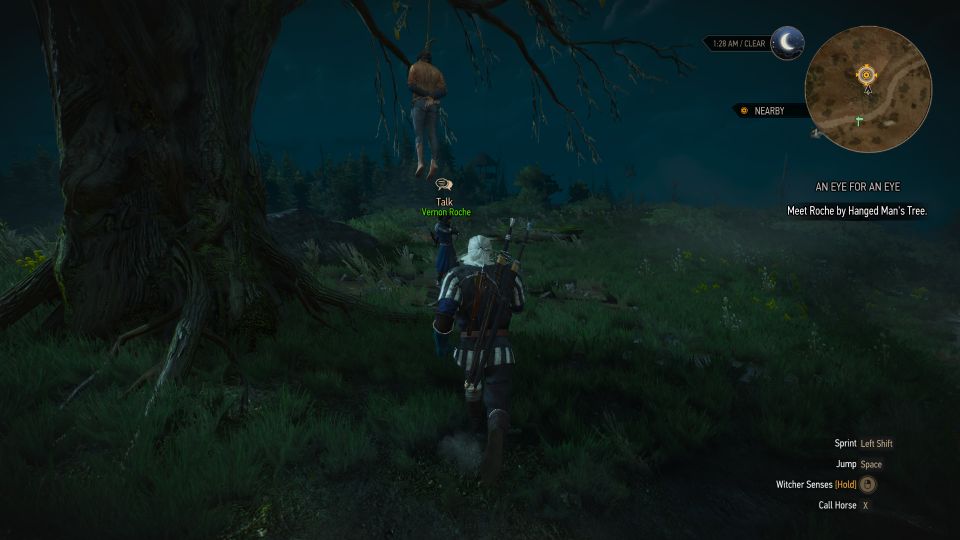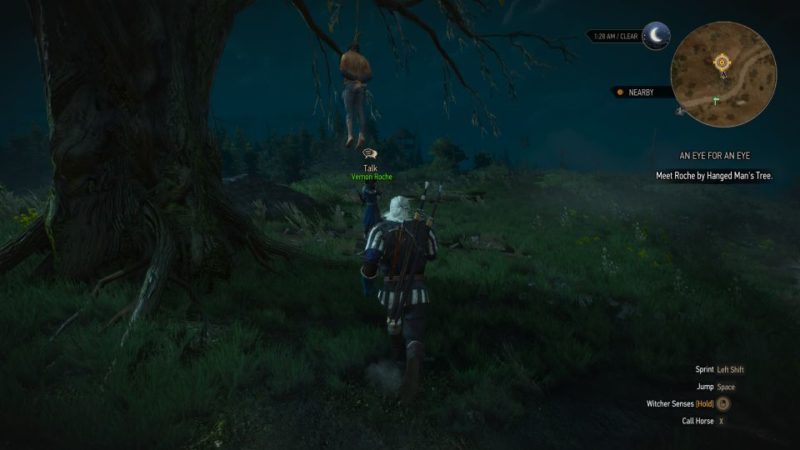 Kill all the Nilfgaardians
During the cutscene, you will see that Ves and her soldiers have gone to attack the Black Ones (Nilfgaardians).
Go towards the town to save Ves and kill the Nilfgaardians.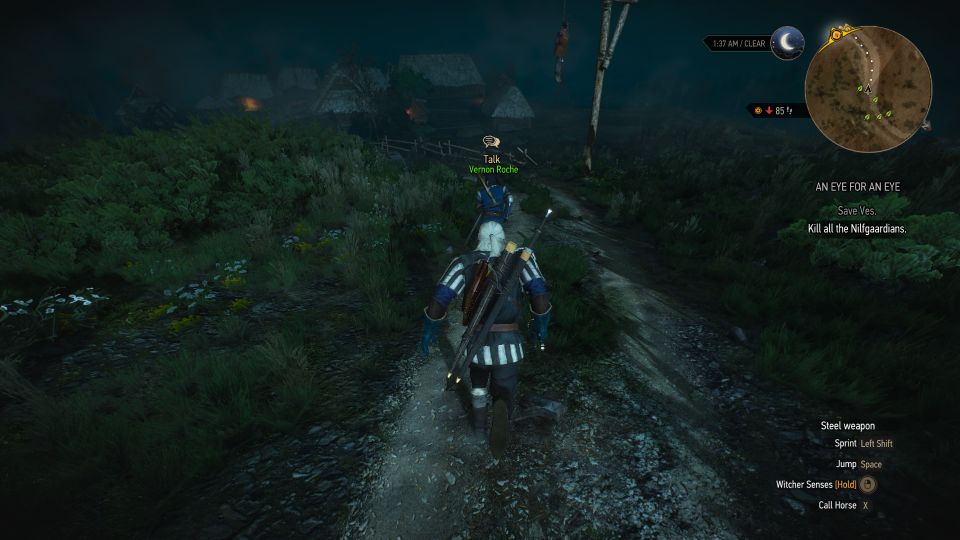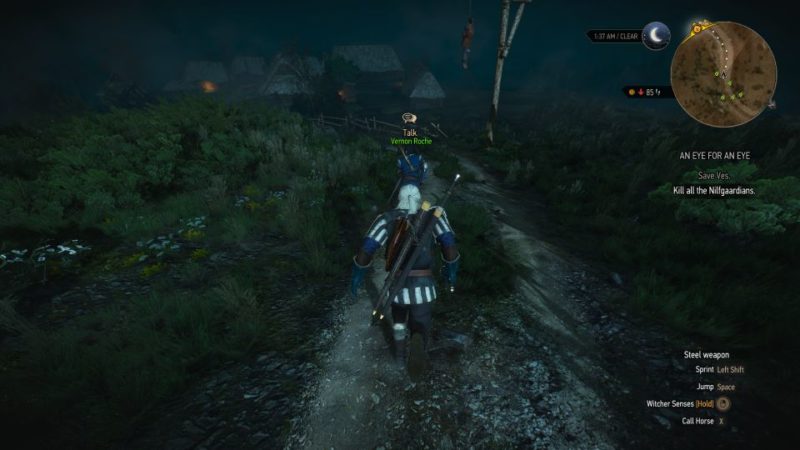 Ves has her health bar on the side. You can ignore the Nilfgaardians nearby and straight away go towards Ves first.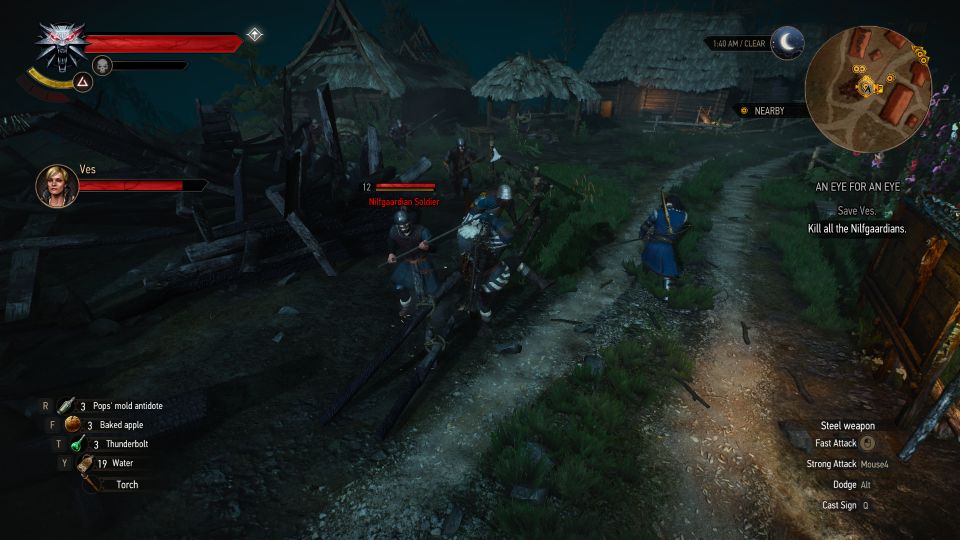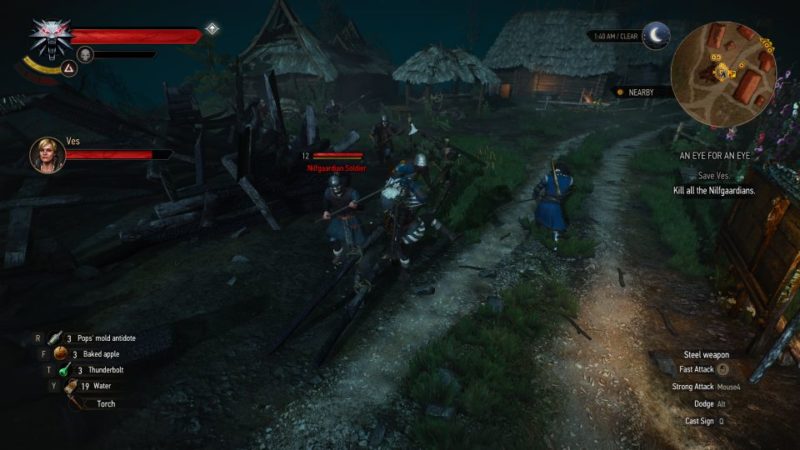 Rescue Ves before she dies. Kill the remaining Nilfgaardians.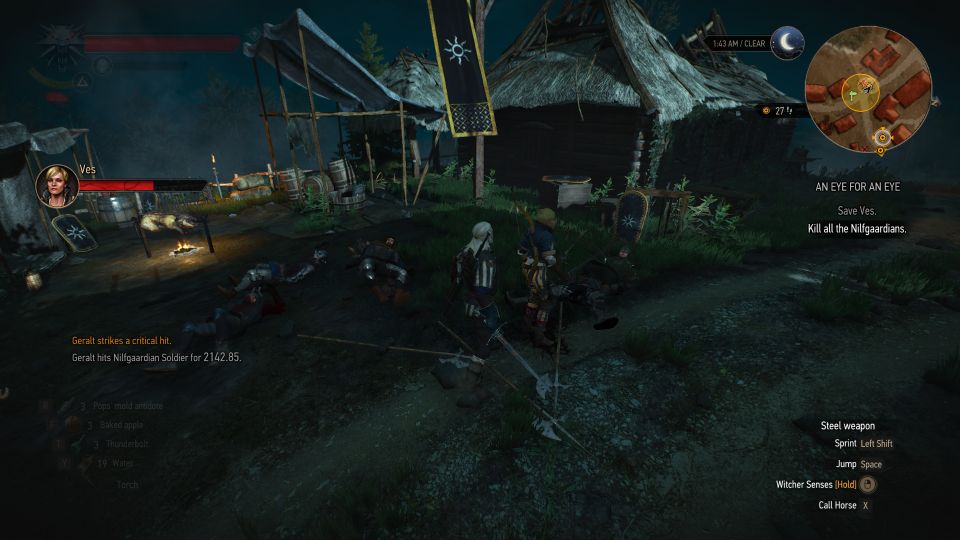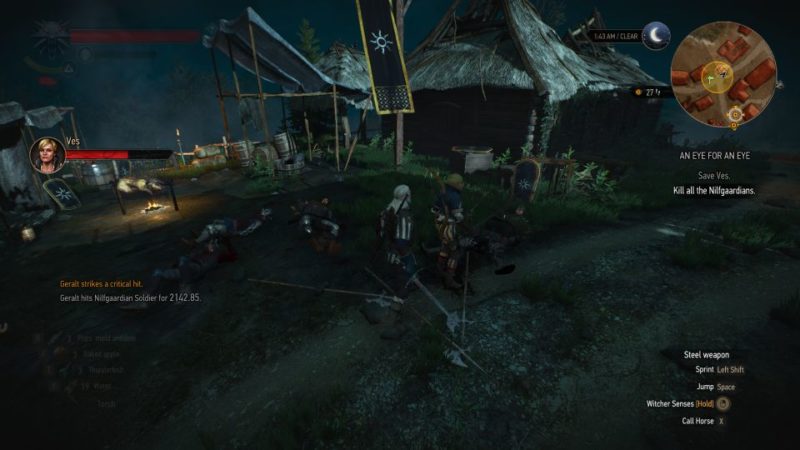 "Kill him, Roche" or "Hard to argue with that"
Whichever option you choose may not have an impact in the end game. It's probably just a different conversation.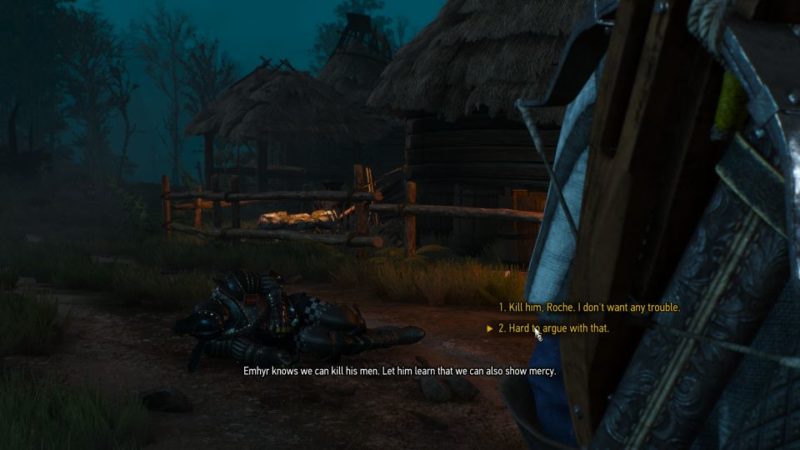 The quest ends here.
---
Related articles:
The King Is Dead – Long Live The King: The Witcher 3
Destination: Skellige – The Witcher 3 Walkthrough And Guide
Redania's Most Wanted: Witcher 3 Walkthrough And Guide
Broken Flowers: The Witcher 3 Walkthrough And Guide
A Poet Under Pressure: The Witcher 3 Walkthrough And Guide
A Deadly Plot: The Witcher 3 Walkthrough And Guide