Return to Crookback Bog is a secondary quest relating to the baron in The Witcher 3.
Your task is to help the baron rescue his wife from the Crones at the swamps.
Here's a walkthrough of Return to Crookback Bog in Witcher 3.
This quest is suggested for level 9 and above.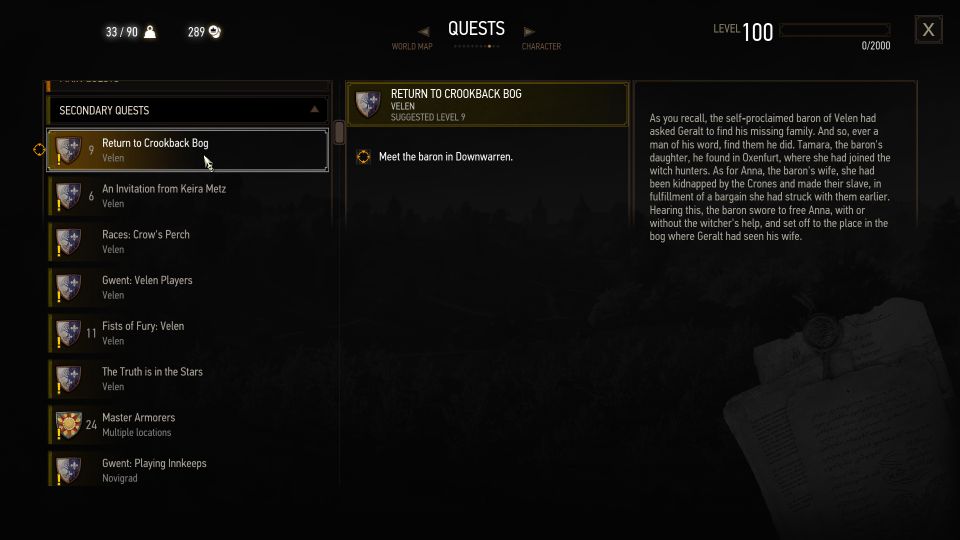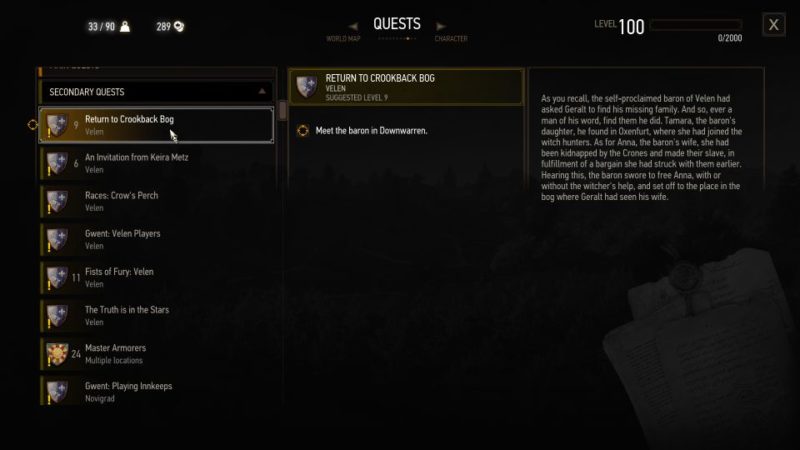 Meet the baron at Downwarren
Head to the village of Downwarren. The location is shown in the map below.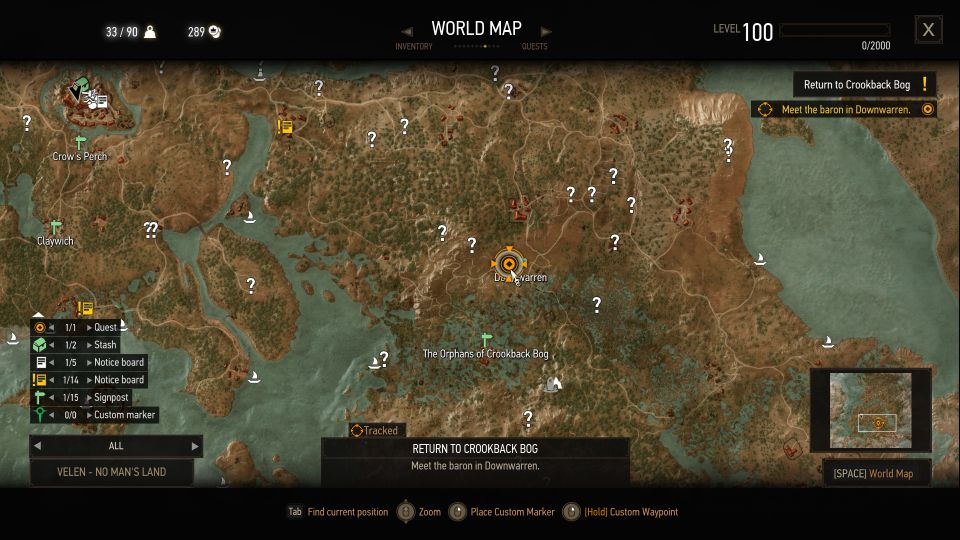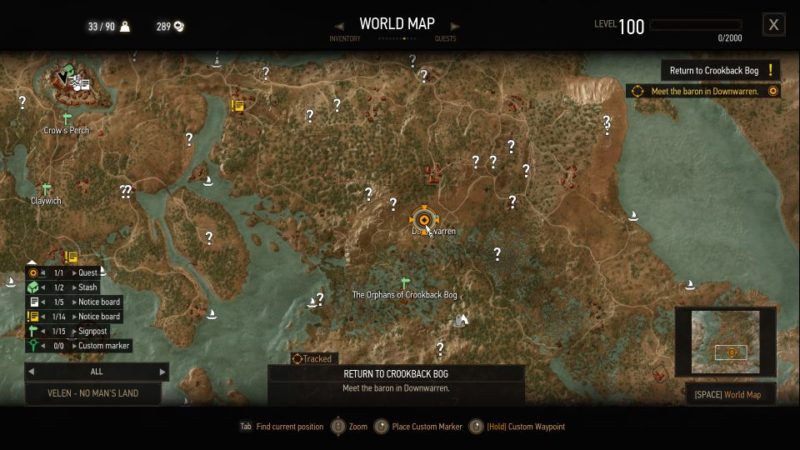 You'll see the baron and his guards talking to the ealdorman.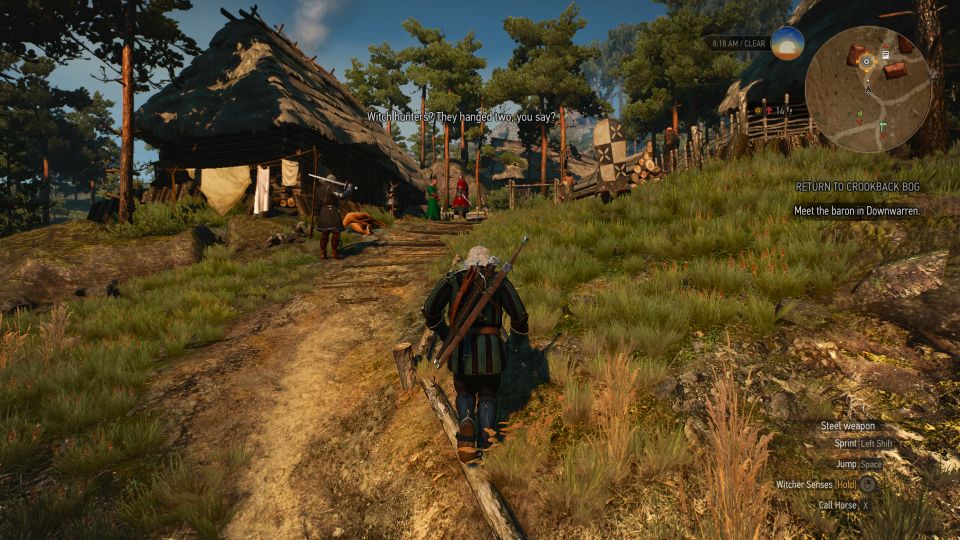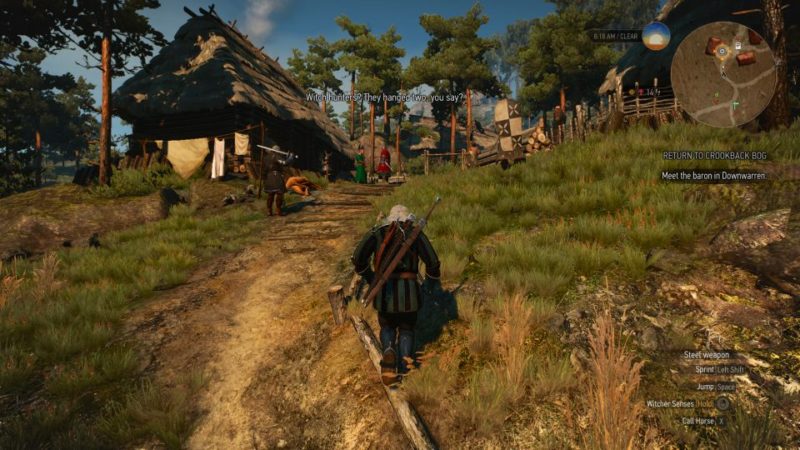 Go with the baron to the Crones' huts
Next, go to the location of the orphans of Crookback Bog. It's just south of Downwarren.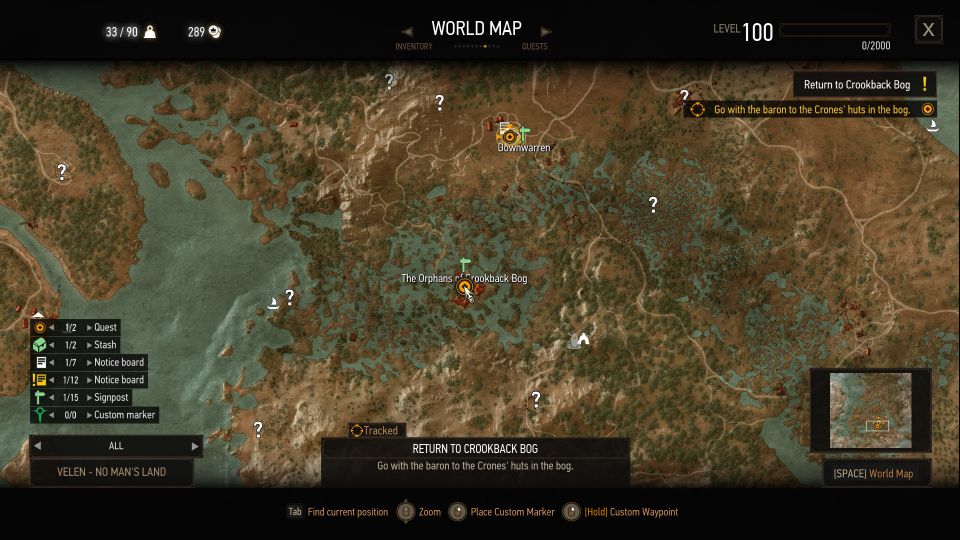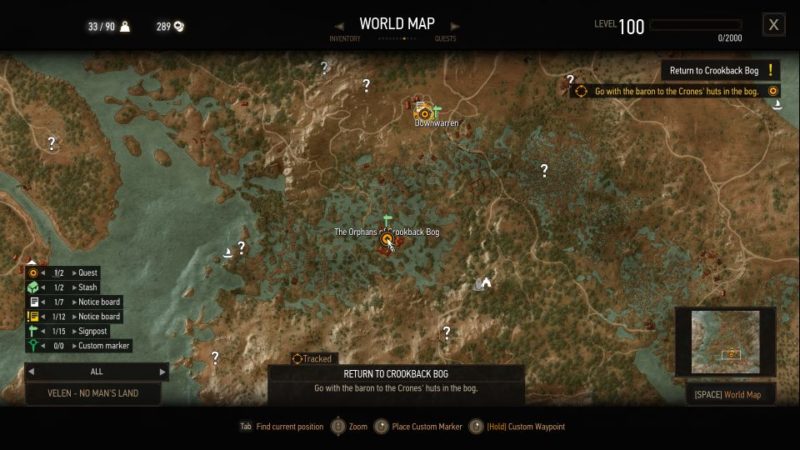 As you arrive, you'll see plenty of monsters.
Kill the monsters
The witch hunter and Tamara is already there. Help them kill the drowners and water hags.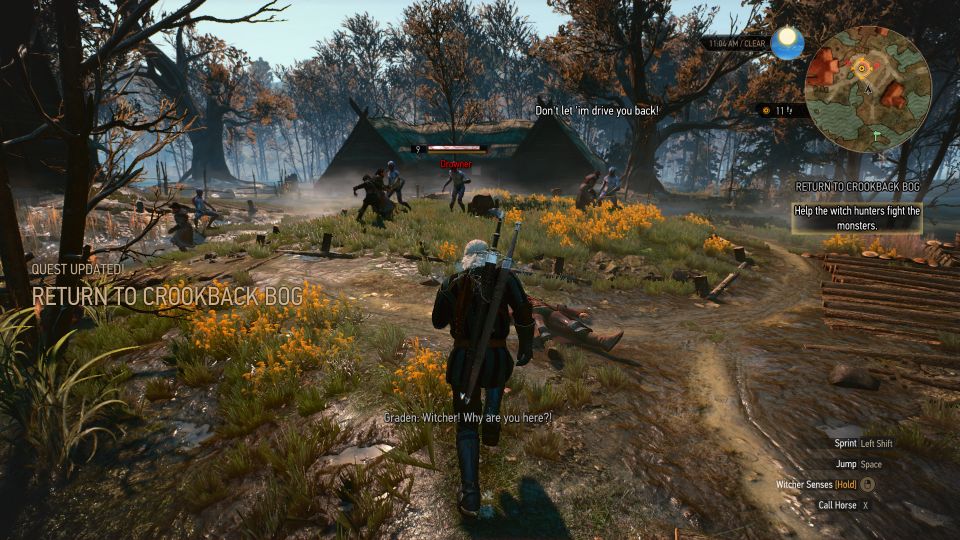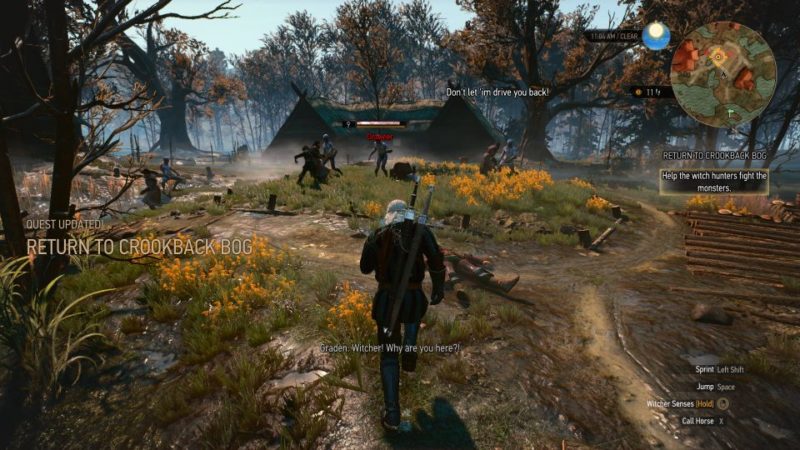 Kill the fiend and other monsters
After the cutscenes, more monsters will spawn. Together with the baron, the witch hunters and the guards, you need to defeat the monsters.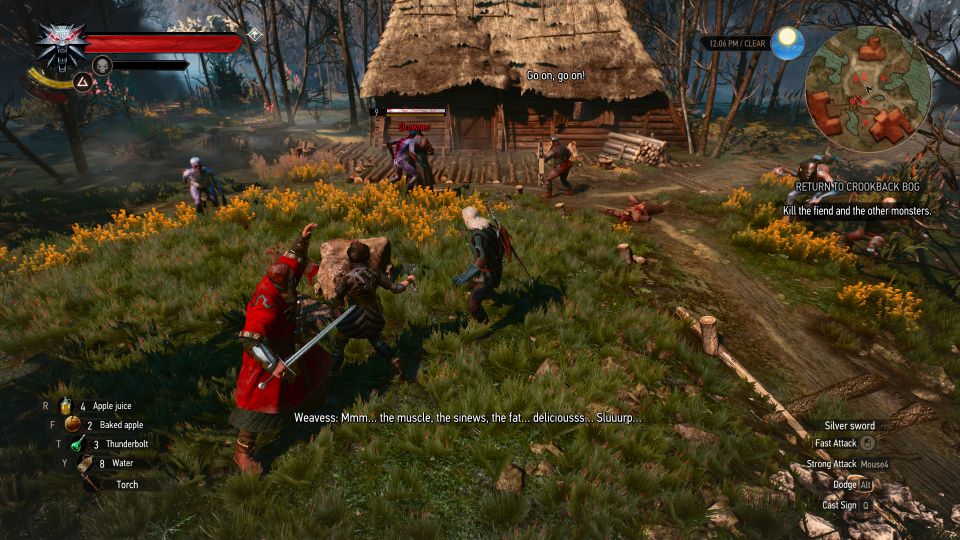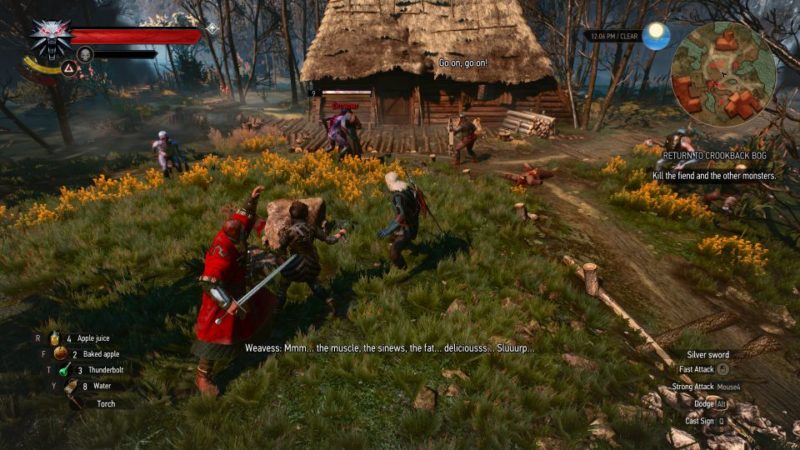 After the first wave of enemies are down, a fiend will appear. Take it out as well.
The quest ends here.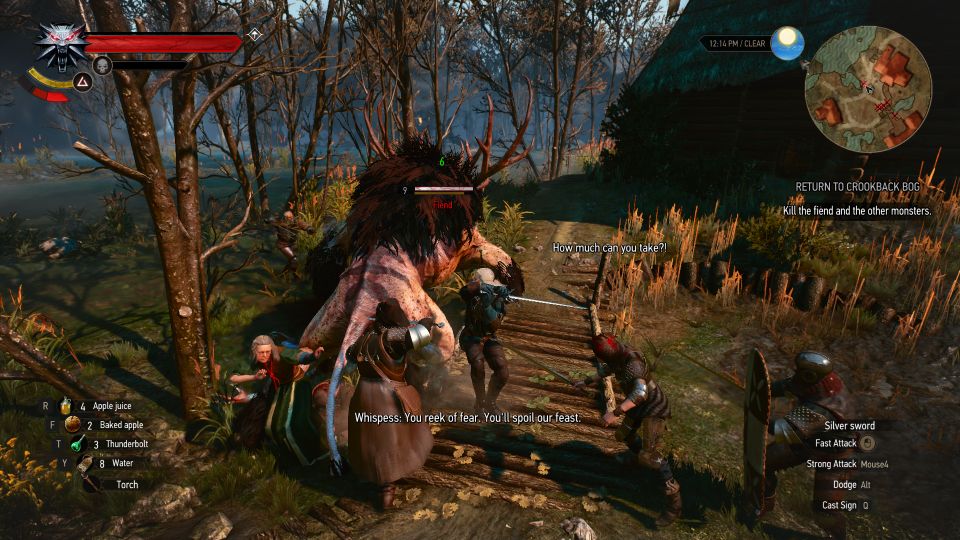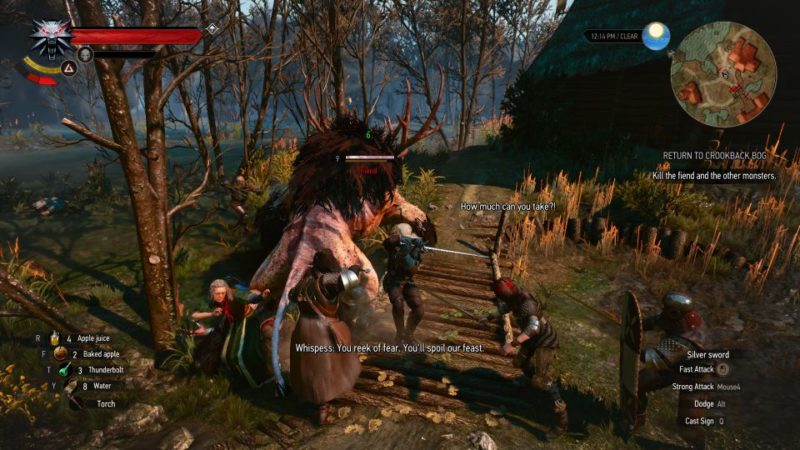 ---
Related articles:
Now Or Never: The Witcher 3 Walkthrough And Guide
A Matter Of Life And Death: The Witcher 3 Walkthrough
Family Matters: The Witcher 3 Walkthrough And Guide
Ladies Of The Wood And The Whispering Hillock: Witcher 3 Guide
Imperial Audience: The Witcher 3 Walkthrough And Guide
Wandering In The Dark: The Witcher 3 Walkthrough
The Nilfgaardian Connection: Witcher 3 Walkthrough And Guide