Wild at Heart is a side quest you will find in Velen in The Witcher 3.
Your task is to find out what had happened to Hanna who went missing days ago.
Here's a walkthrough of Wild at Heart in Witcher 3.
This quest is suggested for level 7 and above. You can find the quest on the noticeboard in town.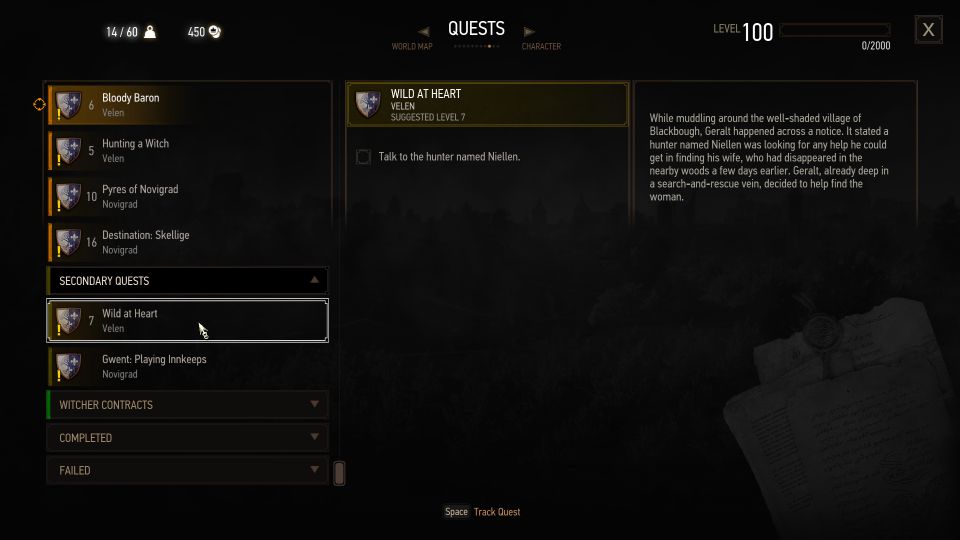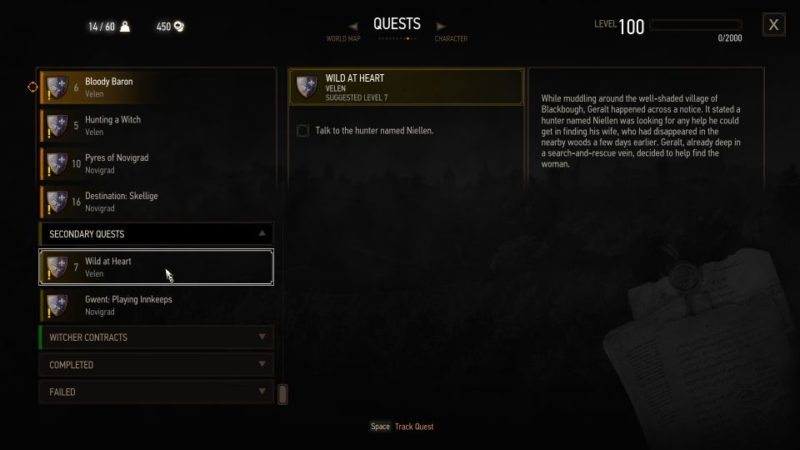 Talk to Niellen
Speak to Niellen, who is a hunter. His location is shown in the map below, marked by the quest symbol.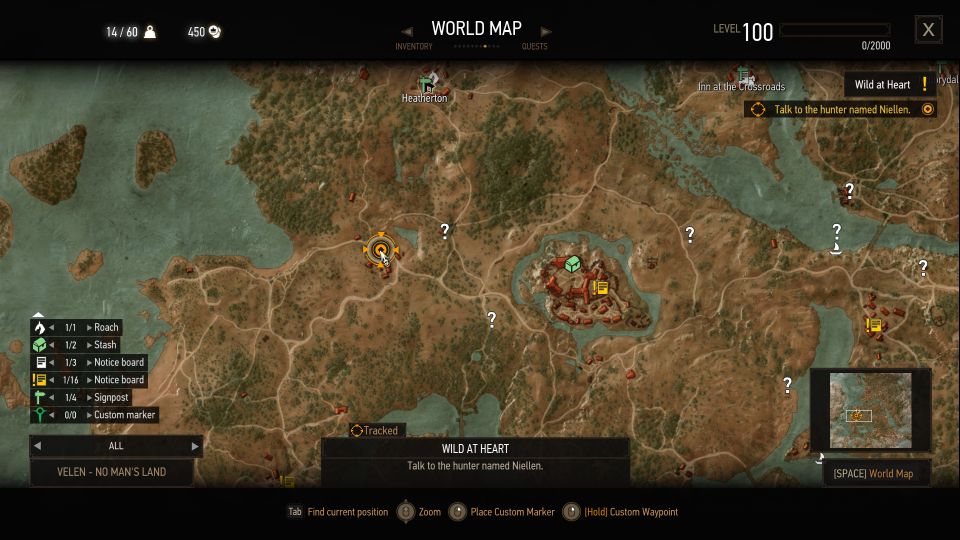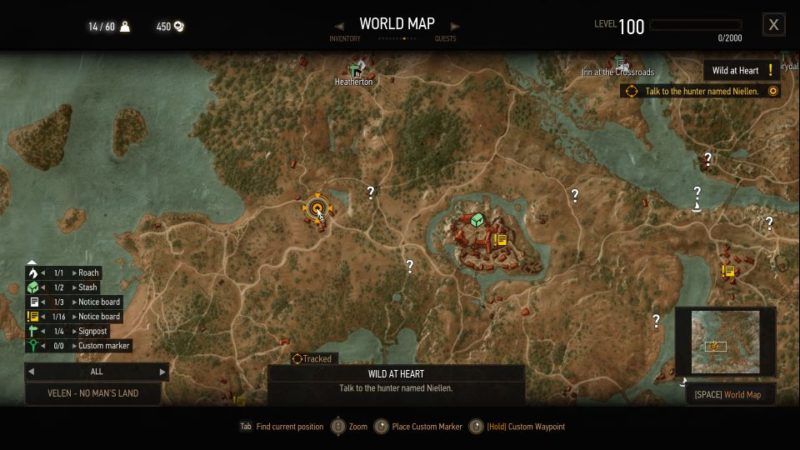 Ask him about Hanna.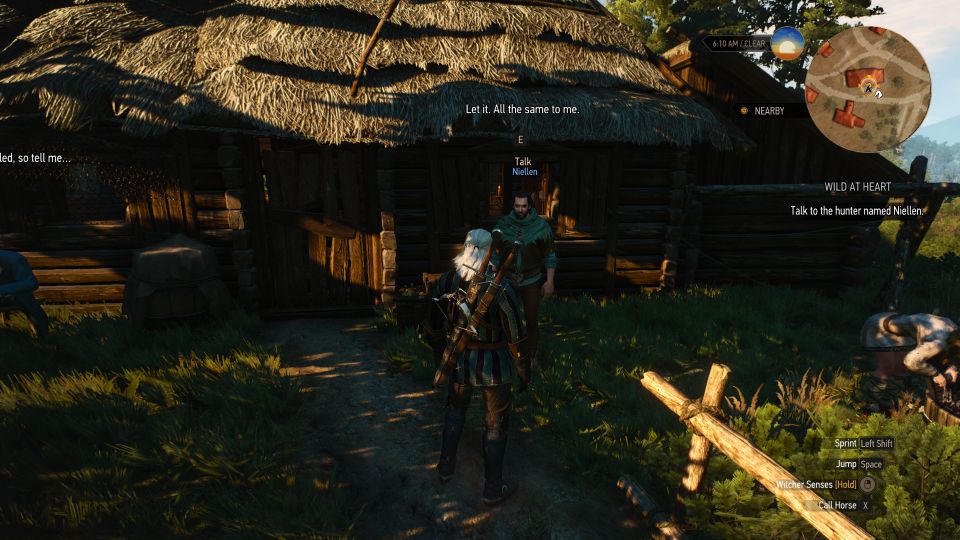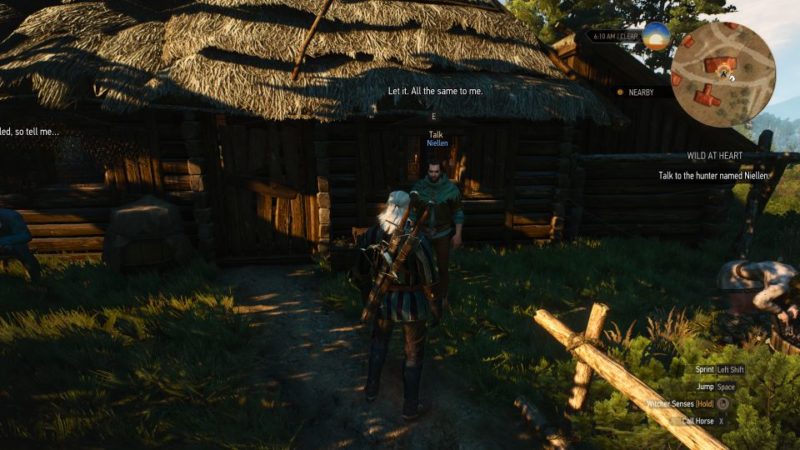 Ask the neighbors
Next, you'll need to question the neighbors on Hanna's disappearance.
The first one is Glenna, Hanna's sister.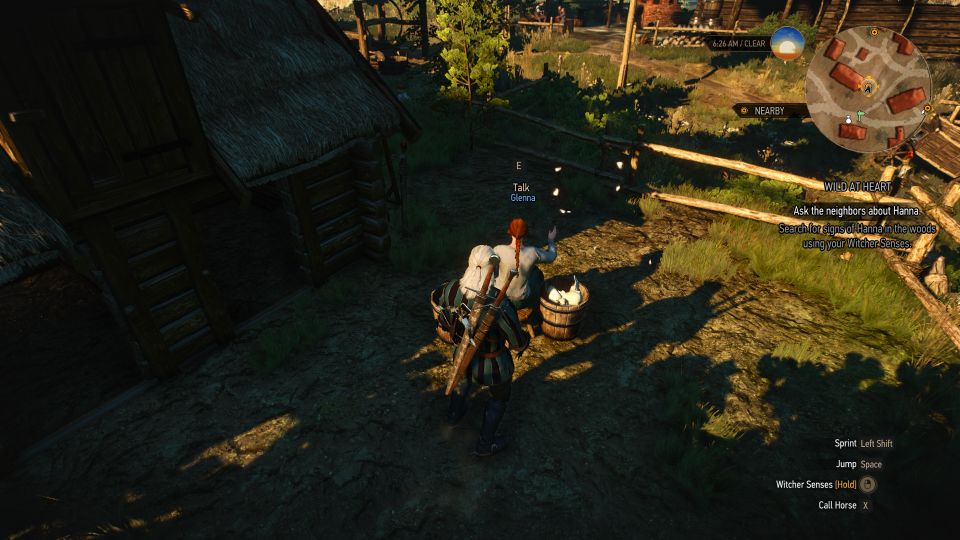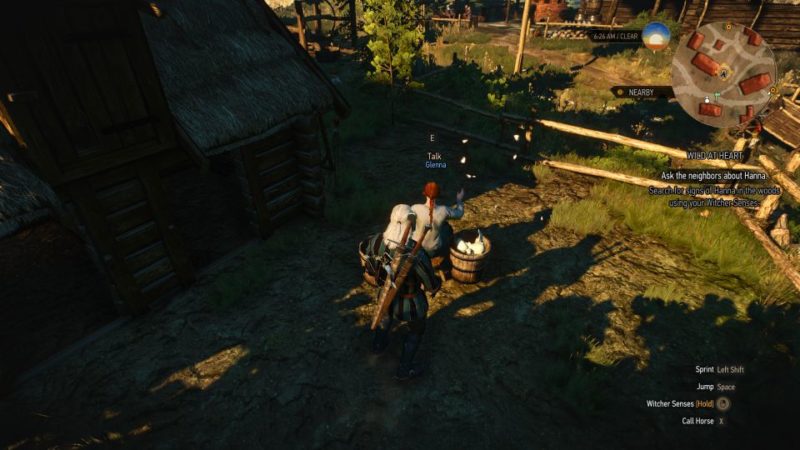 The other one is at the blacksmith (location below).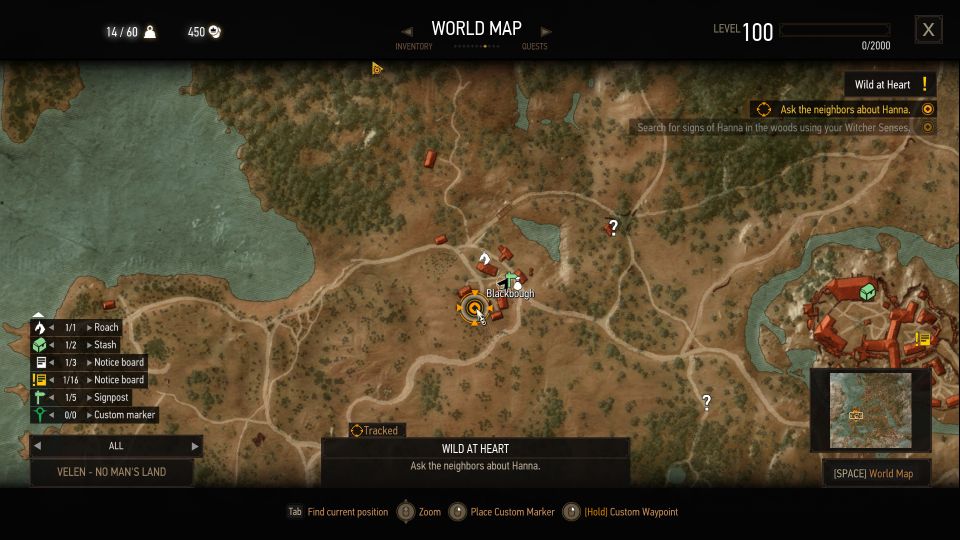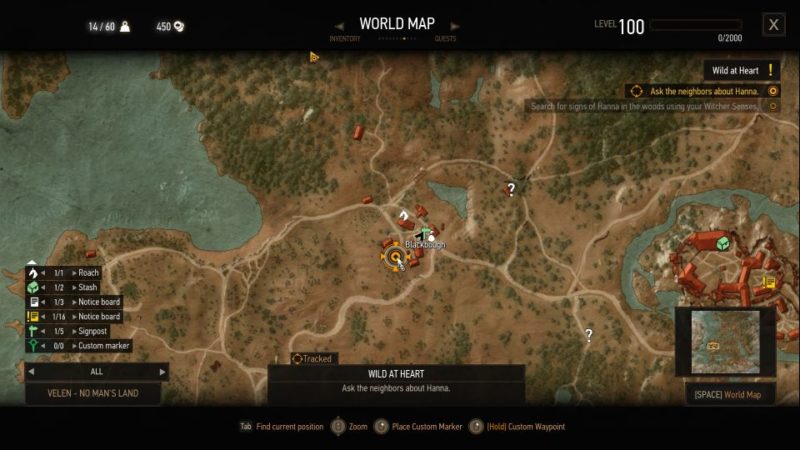 Talk to this man.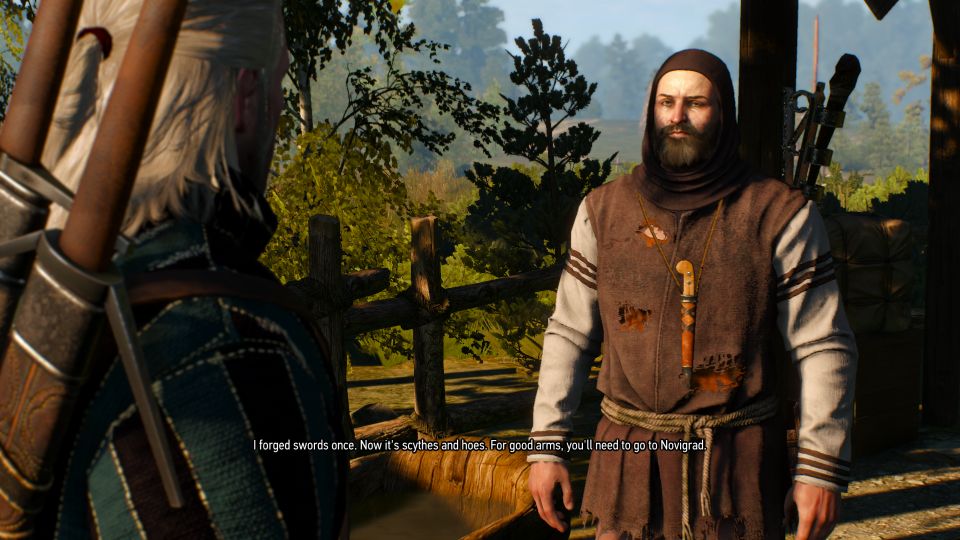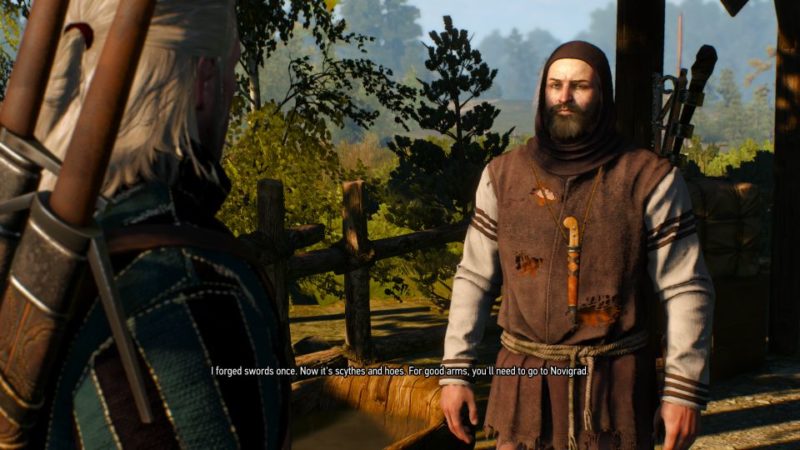 Search the woods for Hanna
You'll then need to go to the woods. The location is shown below.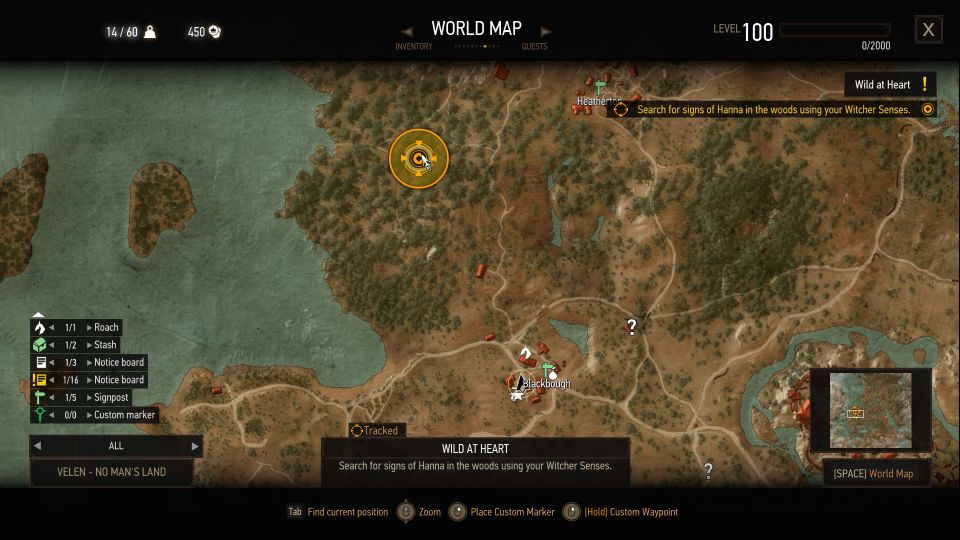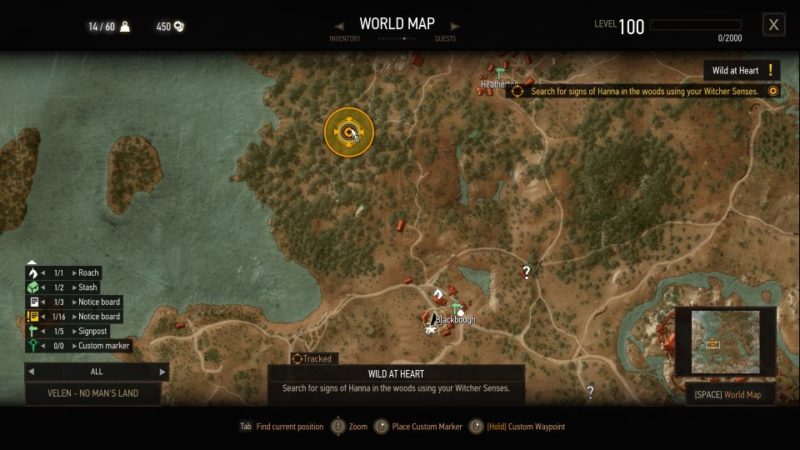 Use your witcher senses and you'll find a pack of wolves within the circle.
Kill the wolves.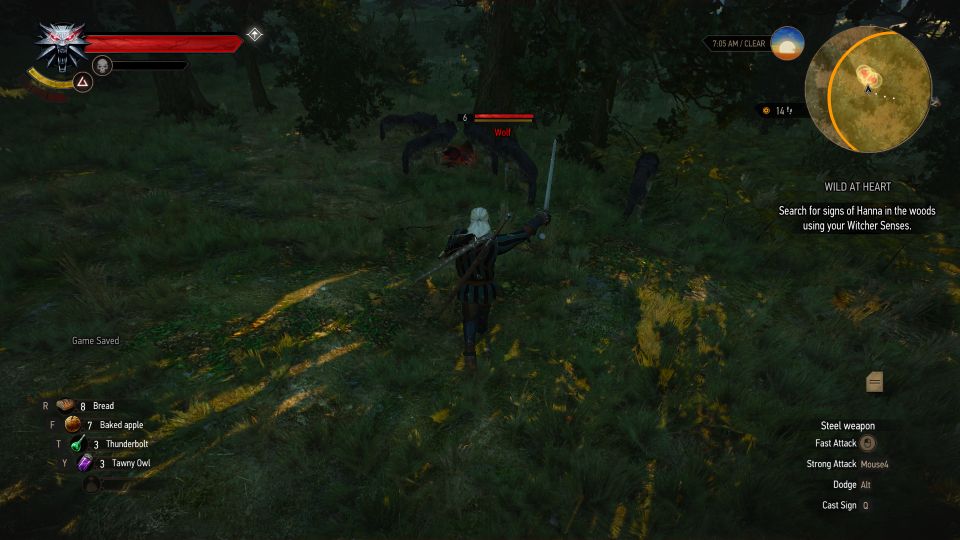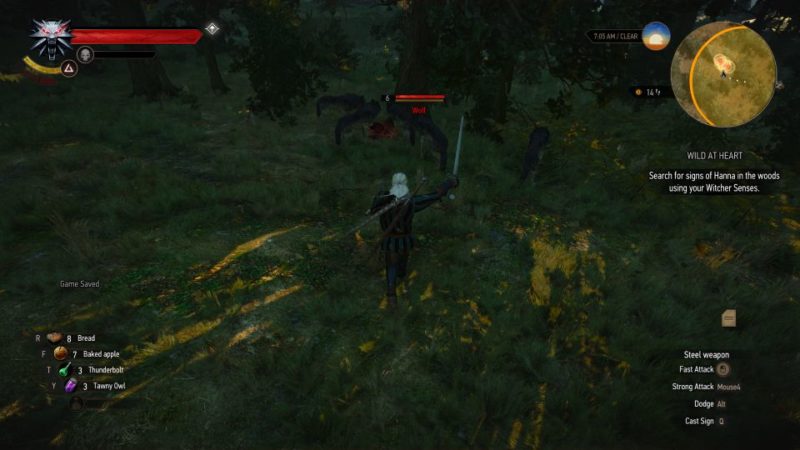 After killing the wolves, Glenna appears. You can agree to be bribed by her and leave the case alone for twice the reward.
We chose to continue finding for Hanna. She calls you heartless.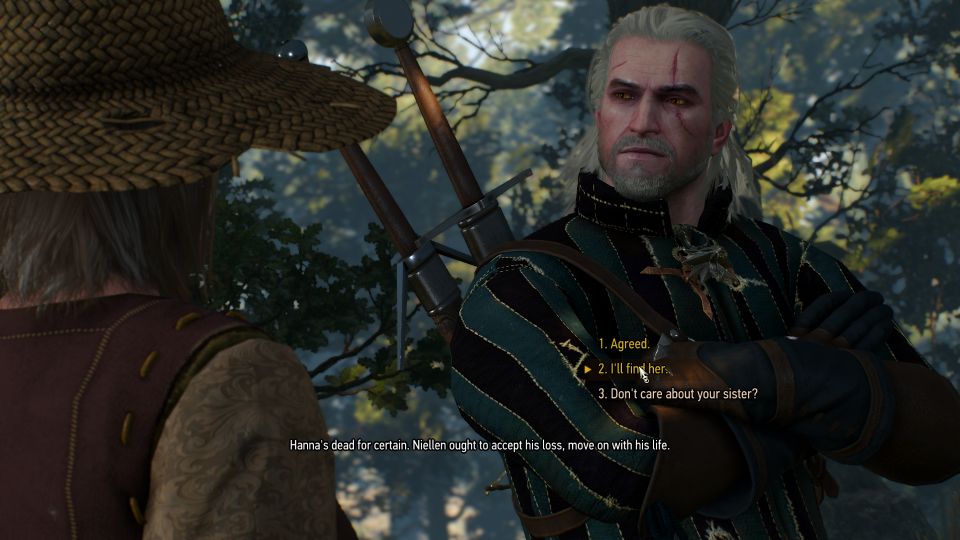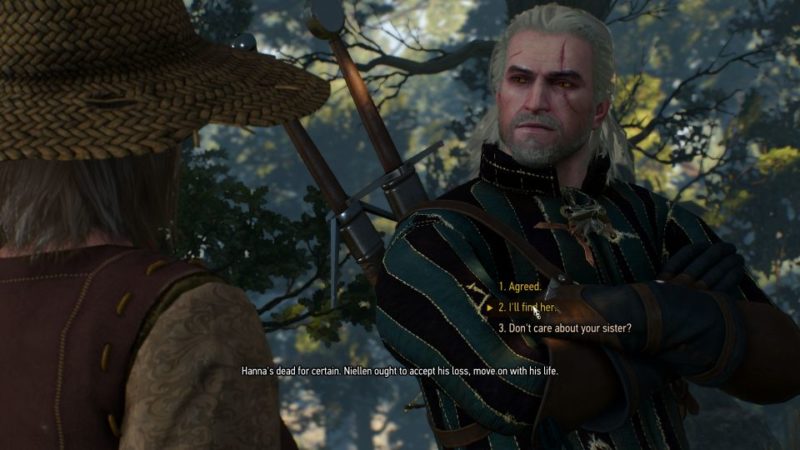 Search for signs of Hanna
Use your witcher senses to look for Hanna.
The nearest one would be the animal corpse near the pack of wolves you killed.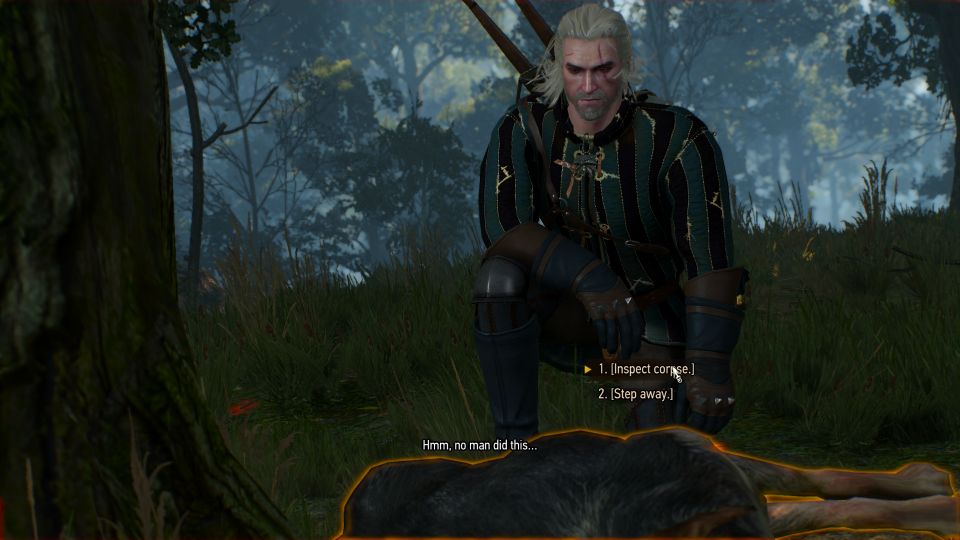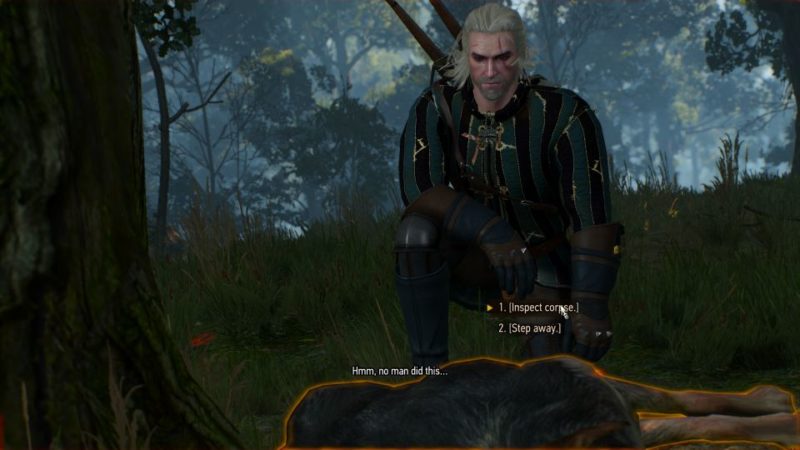 There are more signs nearby.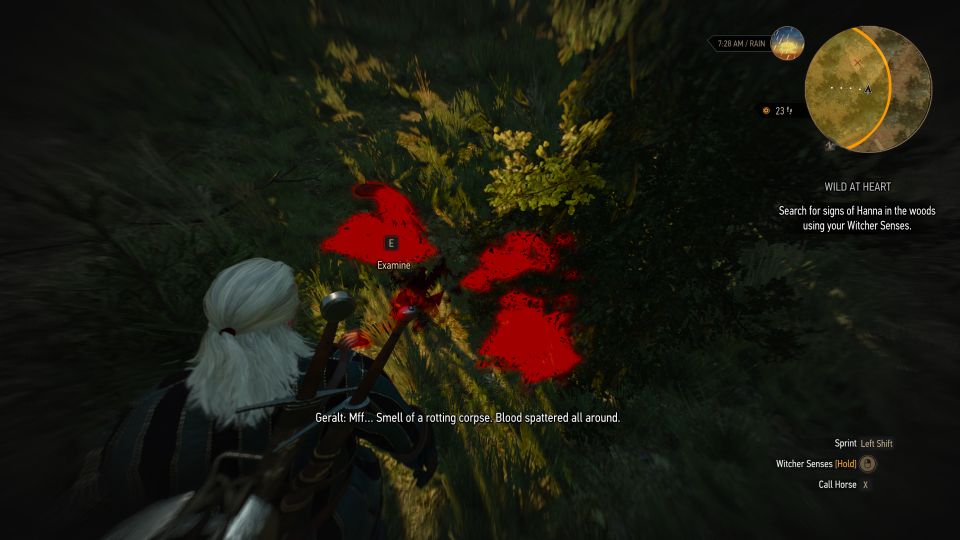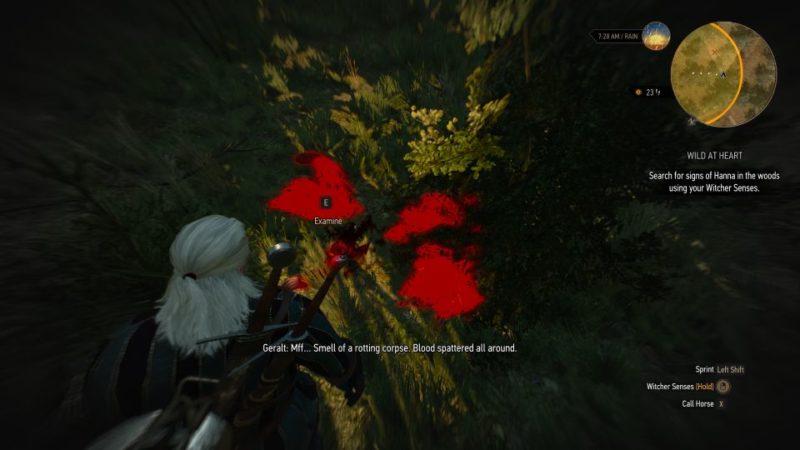 At one point, you should find footsteps. Follow the trail.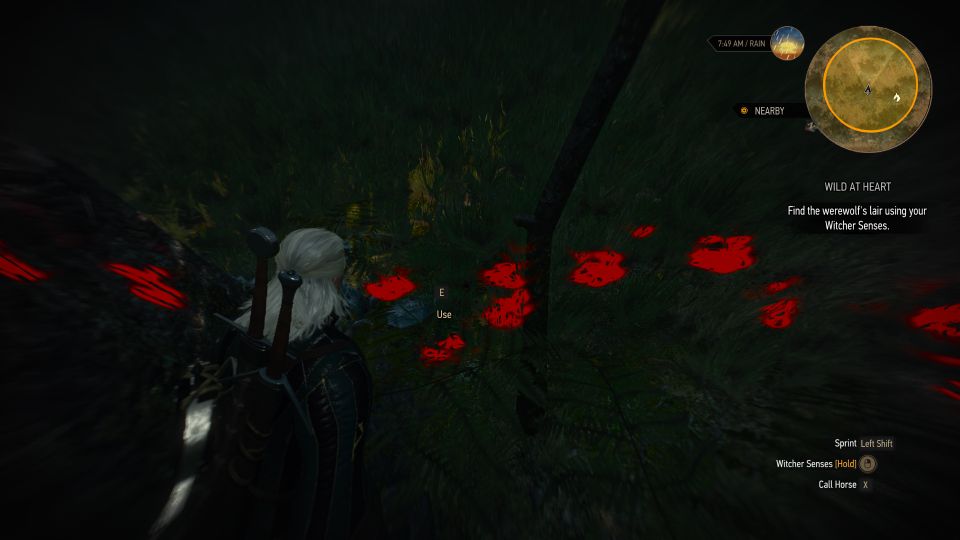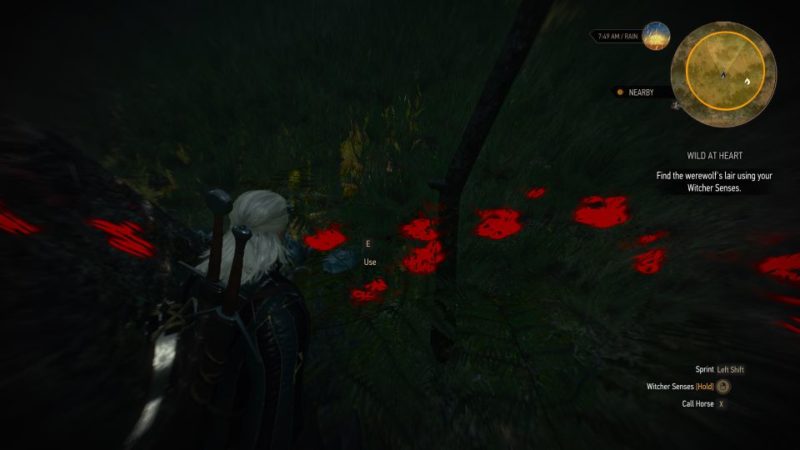 Some signs are pretty hidden even with the witcher senses.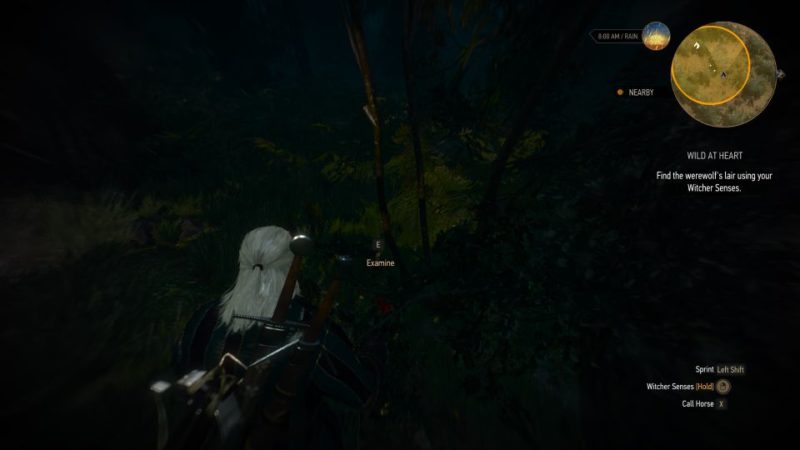 You'll then see a trail of scent. Keep following the scent in circles.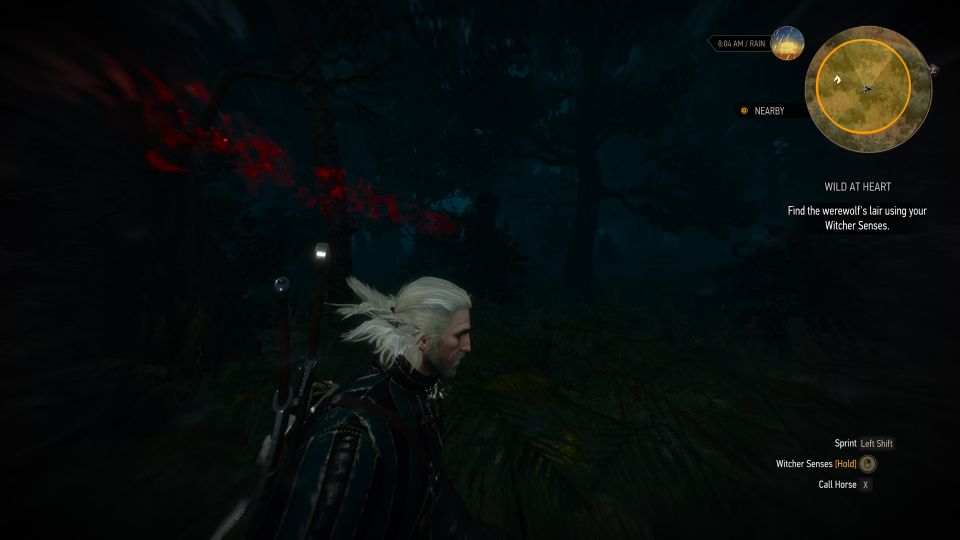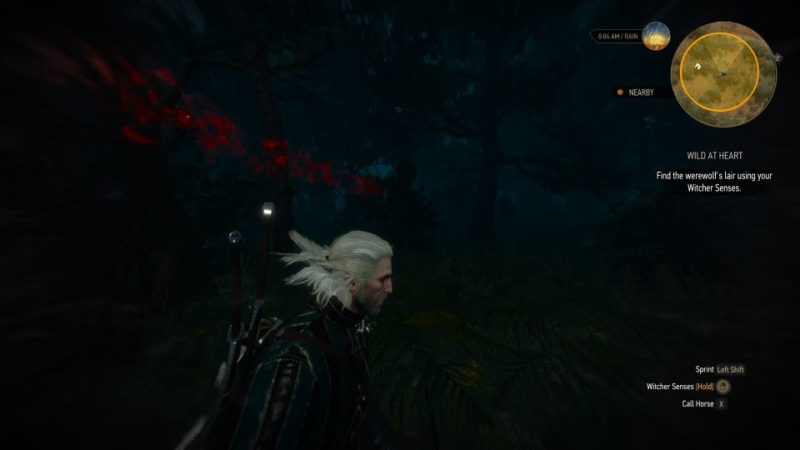 You'll then find a piece of shredded clothing.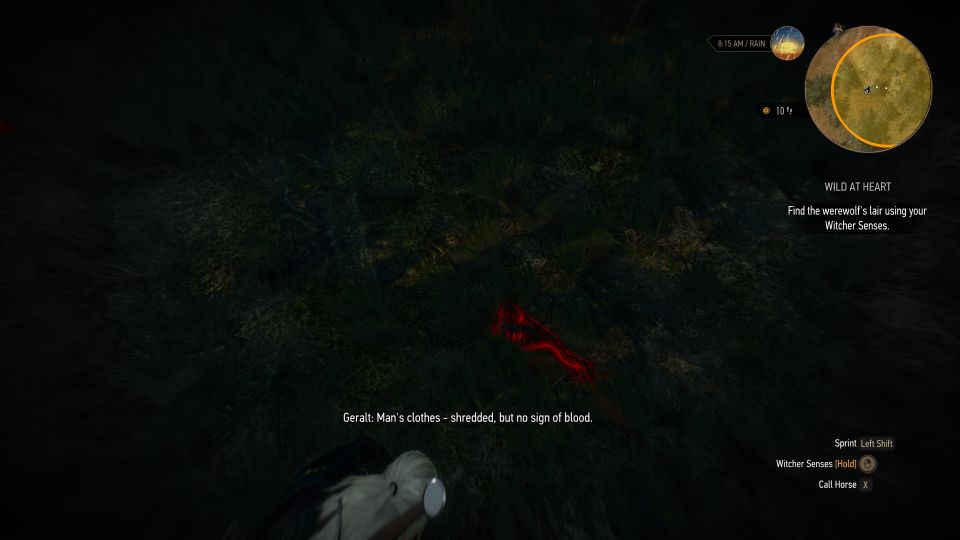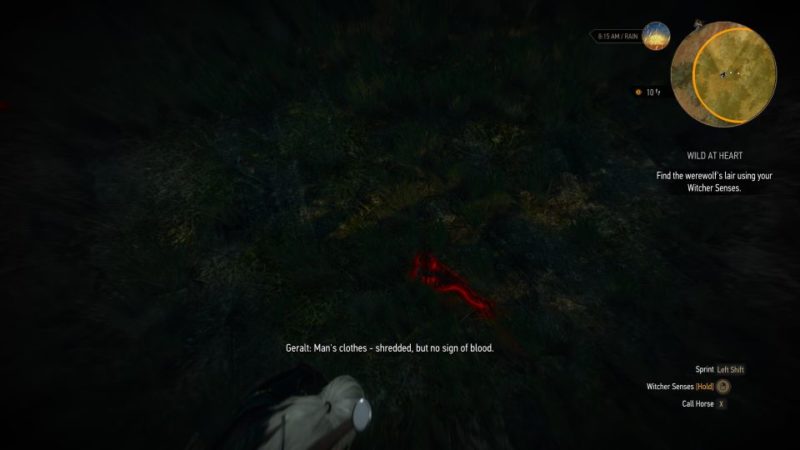 Find the werewolf's lair
It should lead you to the lair of the werewolf. But first, head to the isolated shack as shown in the map. It's near the shredded piece of cloth.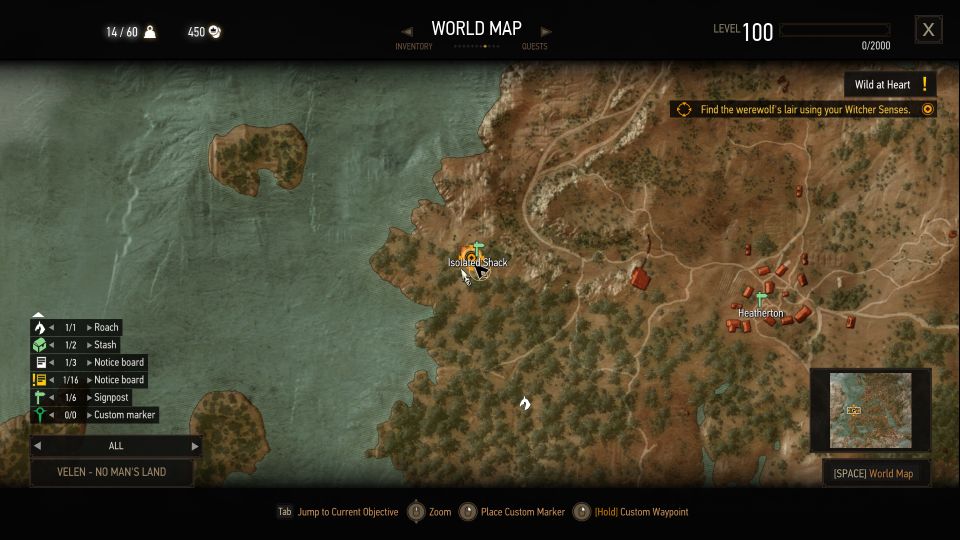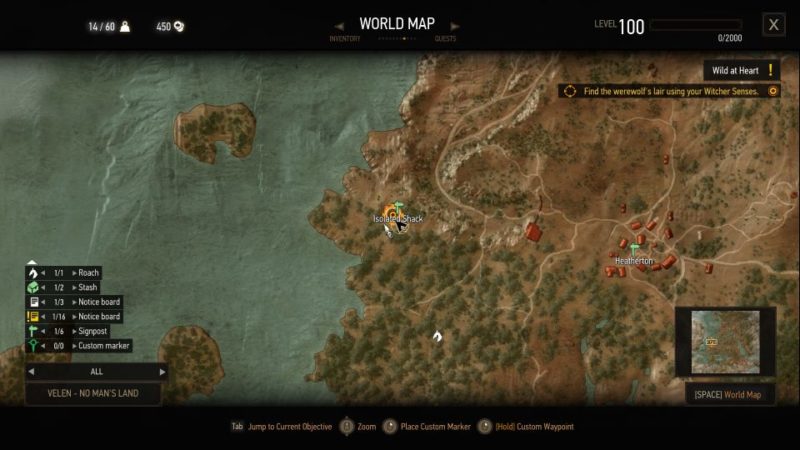 Enter the house to look for more clues.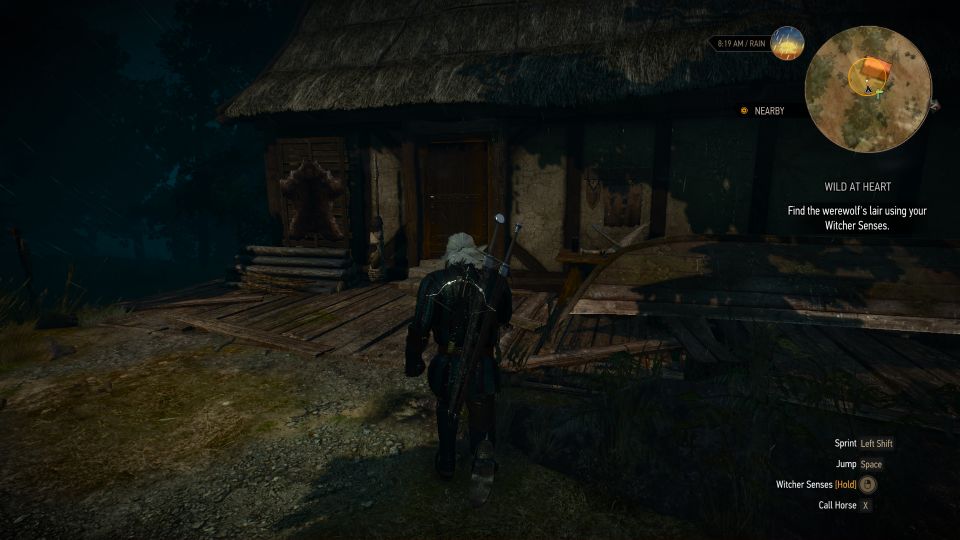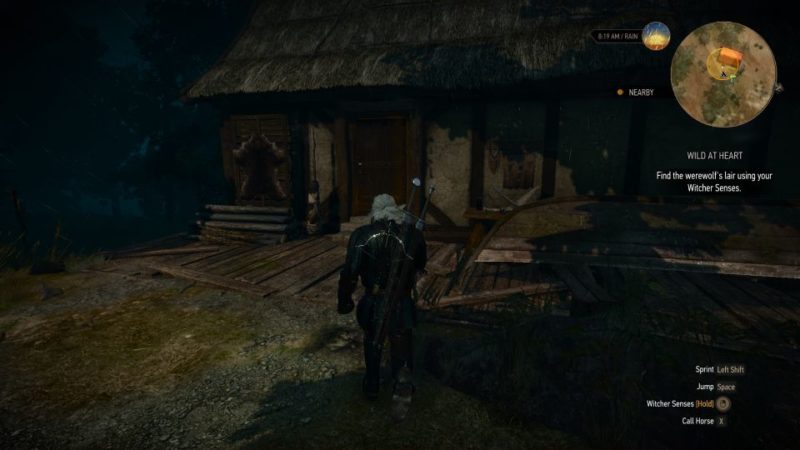 Inside, you will find some mysterious notes among other things.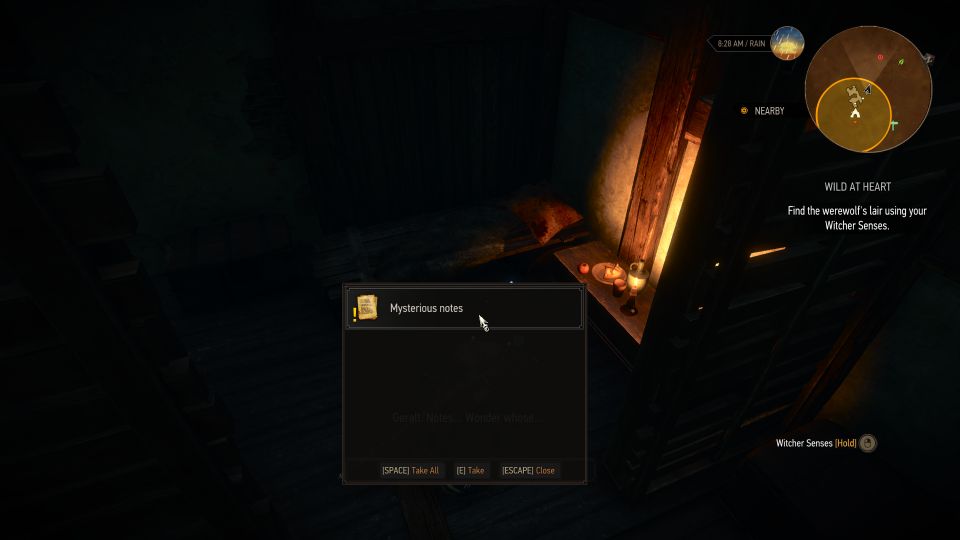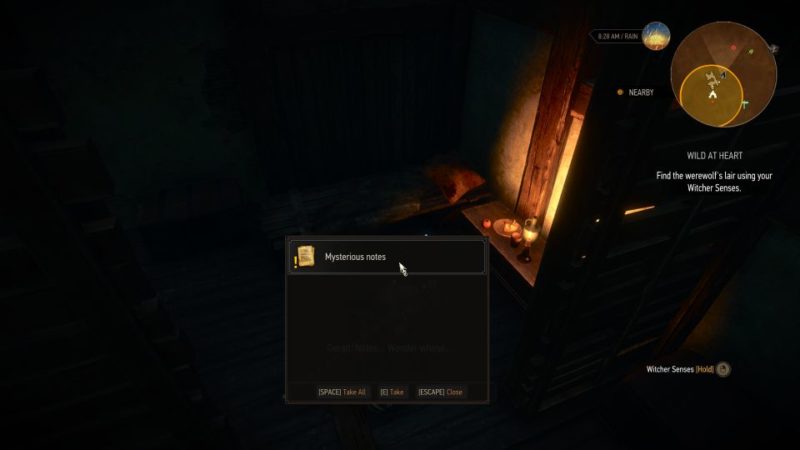 The werewolf's lair is actually under the house. You will find an entrance here.
To open it, use Aard (Sign) to blast it open.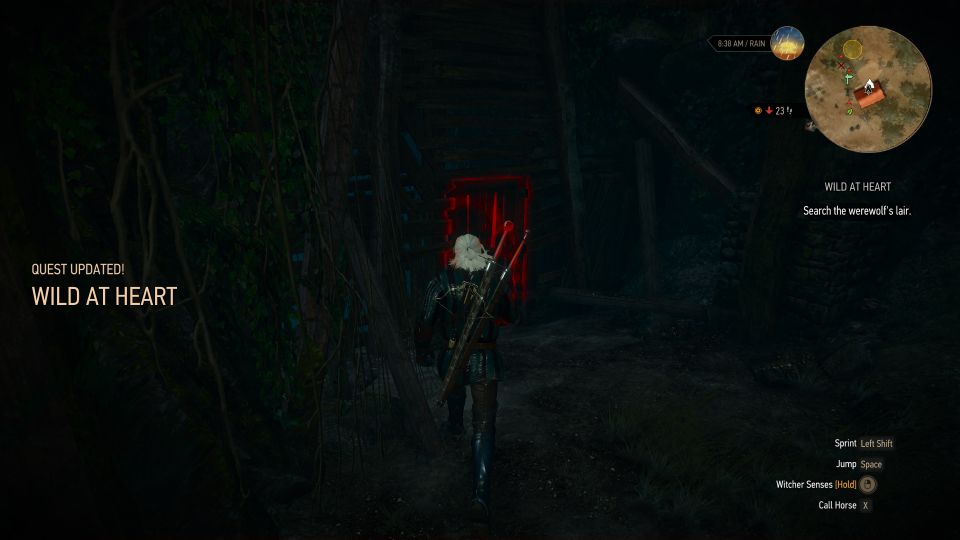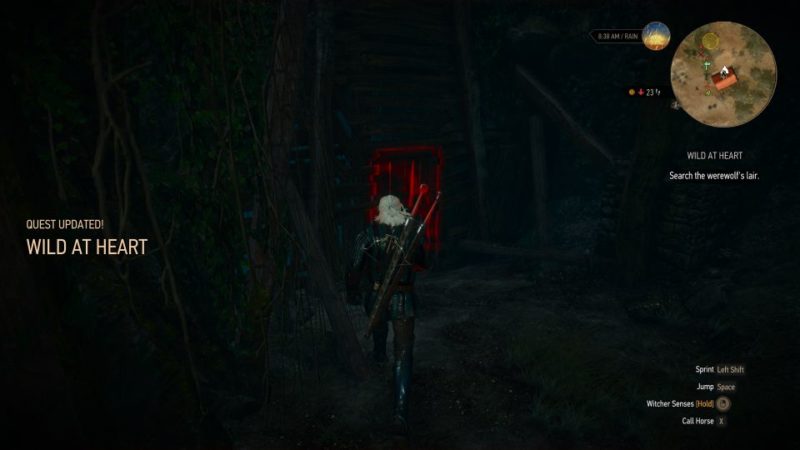 Defeat the werewolf
The werewolf won't appear until it's late at night.
To fast forward the process, go to the meditation menu and choose midnight.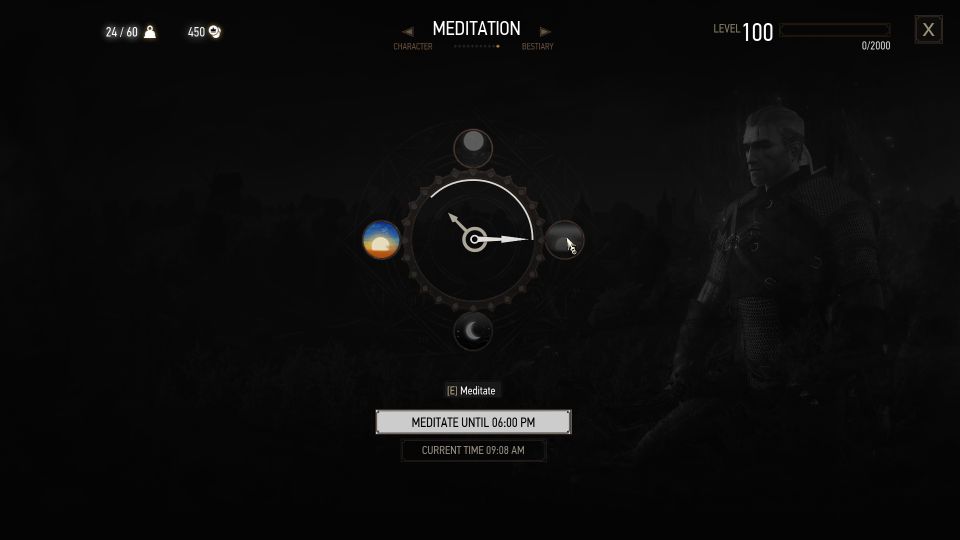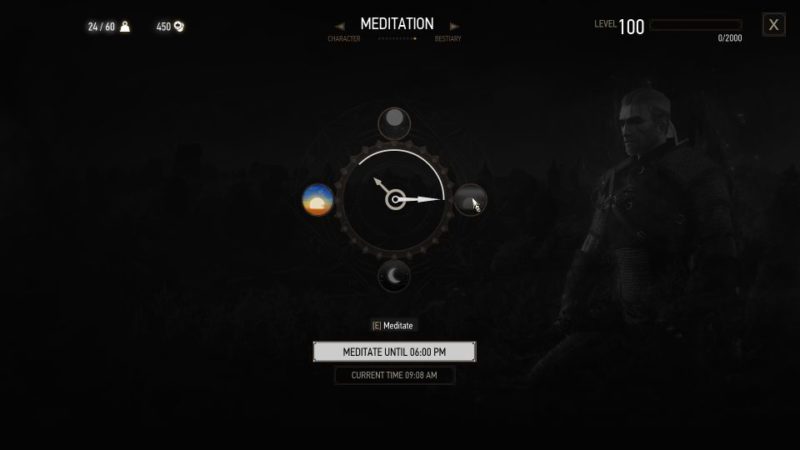 The werewolf will appear within the lair and you just have to defeat it. It may have help from regular wolves as well.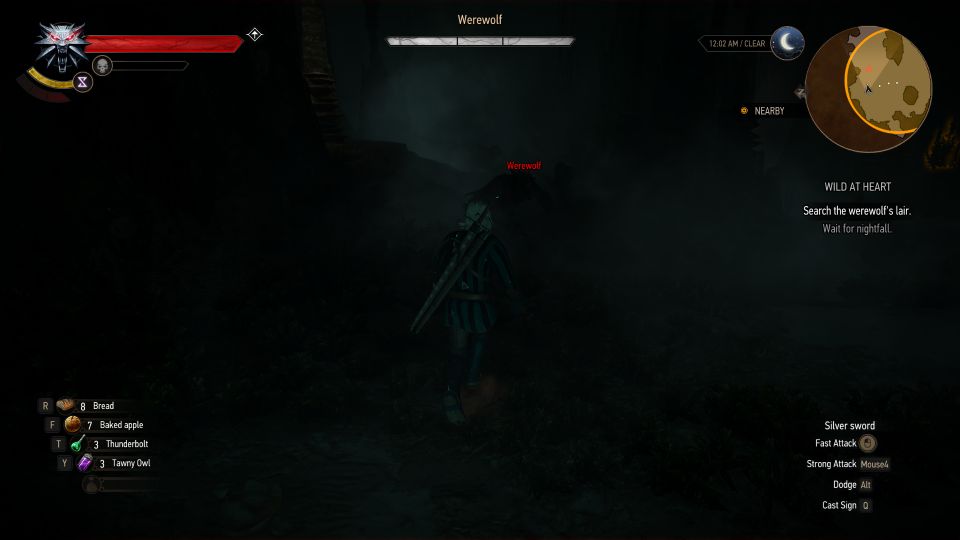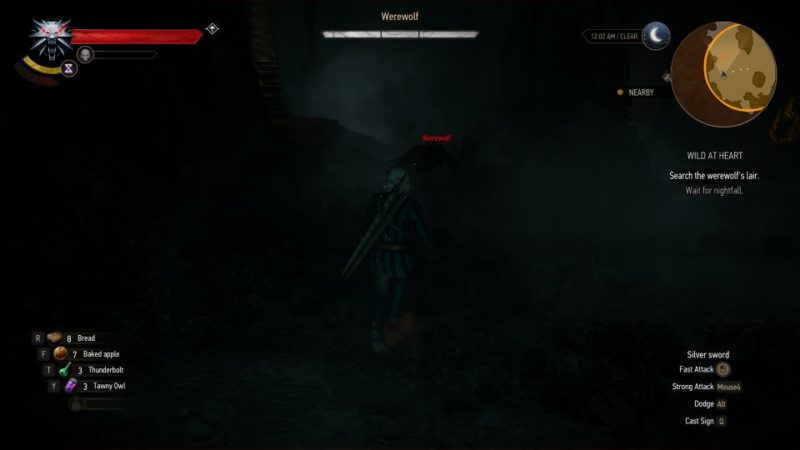 After defeating the werewolf, Hanna's sister appears again.
You can choose to let the werewolf kill her. We did that and she died.
In the end, you'll need to kill the werewolf as well.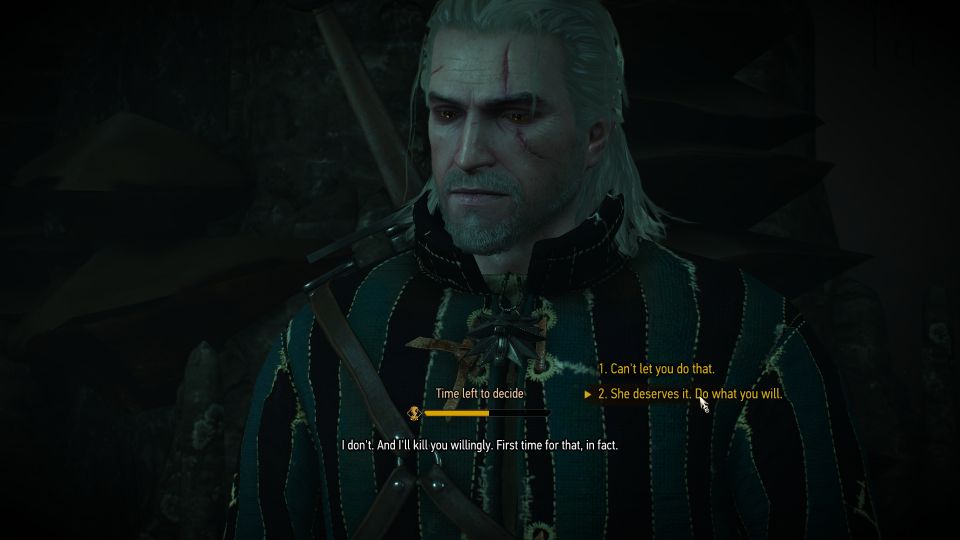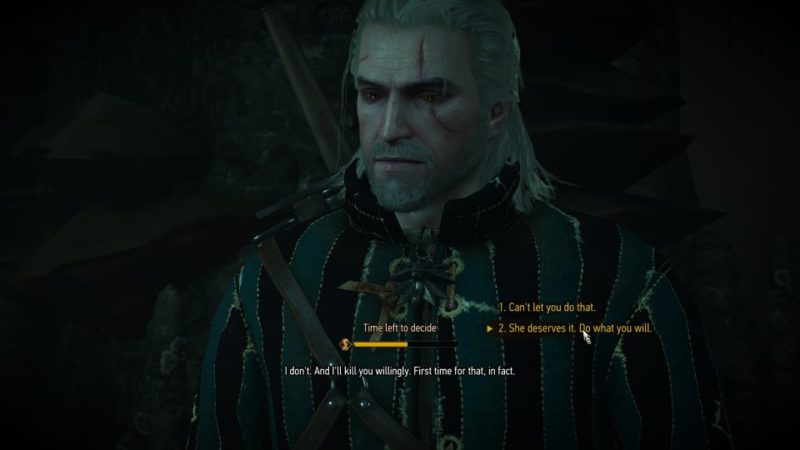 ---
Related articles:
Magic Lamp: The Witcher 3 Walkthrough And Guide
The Nilfgaardian Connection: Witcher 3 Walkthrough And Guide
Funeral Pyres: The Witcher 3 Walkthrough And Guide
A Frying Pan, Spick And Span: The Witcher 3 Walkthrough
The Beast Of White Orchard: The Witcher 3 Walkthrough
Lilac And Gooseberries: The Witcher 3 Walkthrough And Guide