Magic Lamp is a secondary quest by Keira in Velen in The Witcher 3.
Your task is to help Keira Metz find her magic lamp after she helped with Ciri.
Here's a walkthrough of Magic Lamp in The Witcher 3.
This quest is suggested for level 6 and above.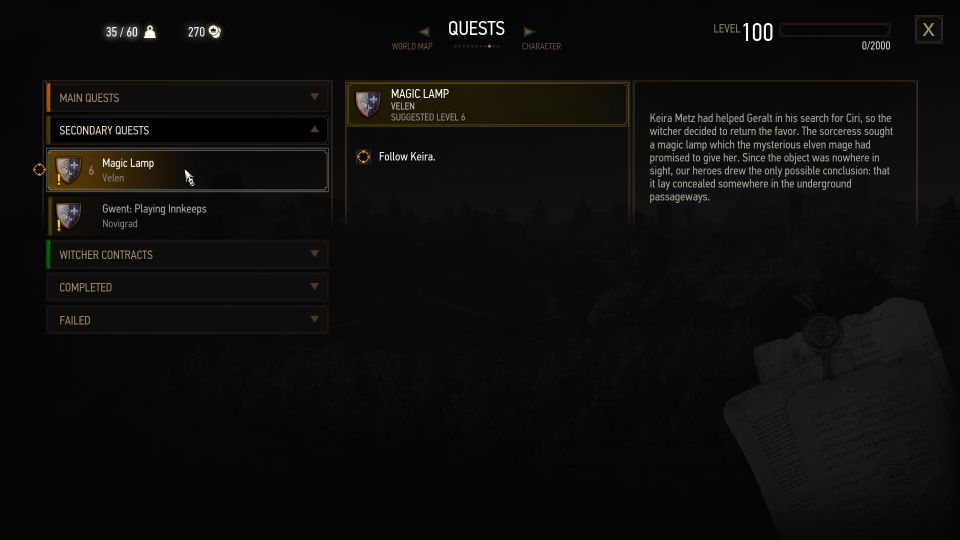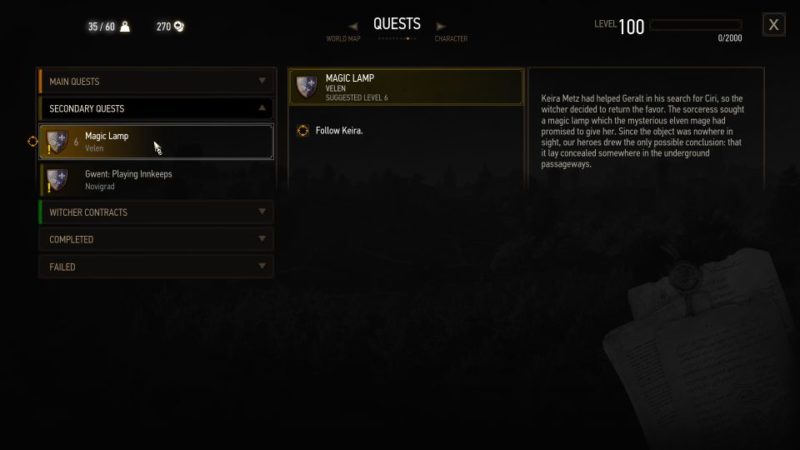 Search the room
Use your witcher senses to search the room for clues.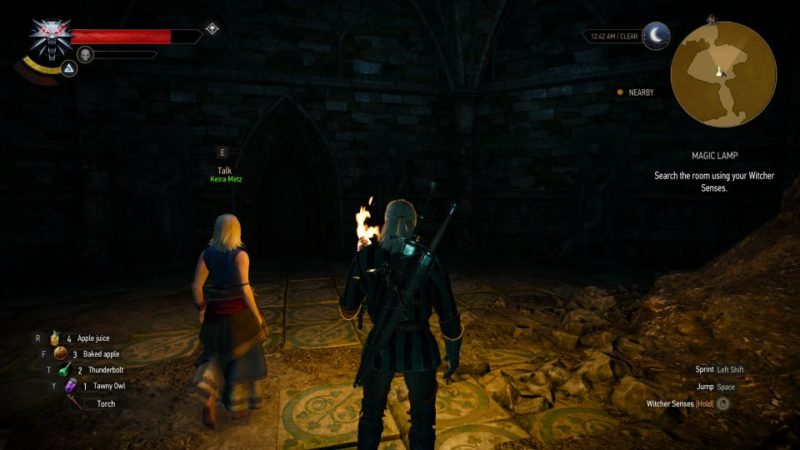 You will see that the locked door is red. Examine it and you'll find a riddle.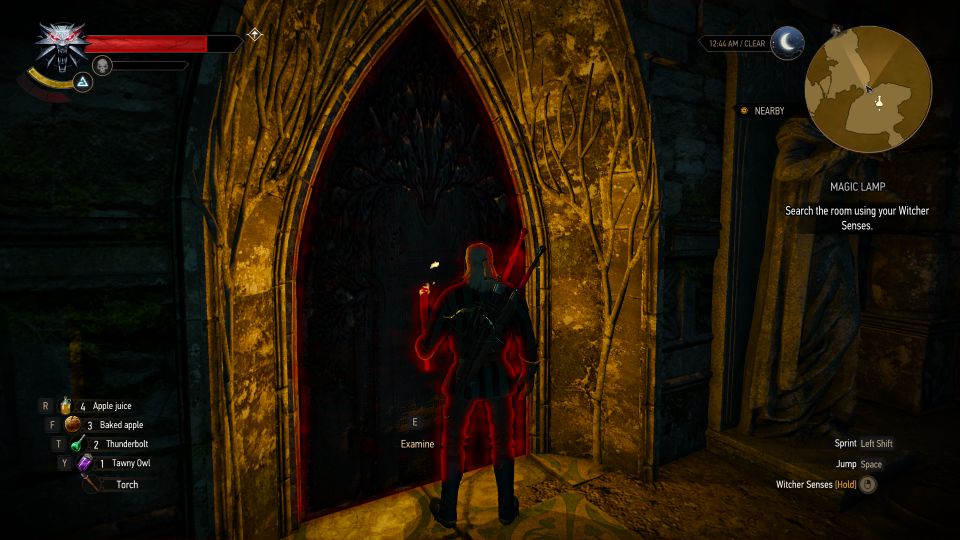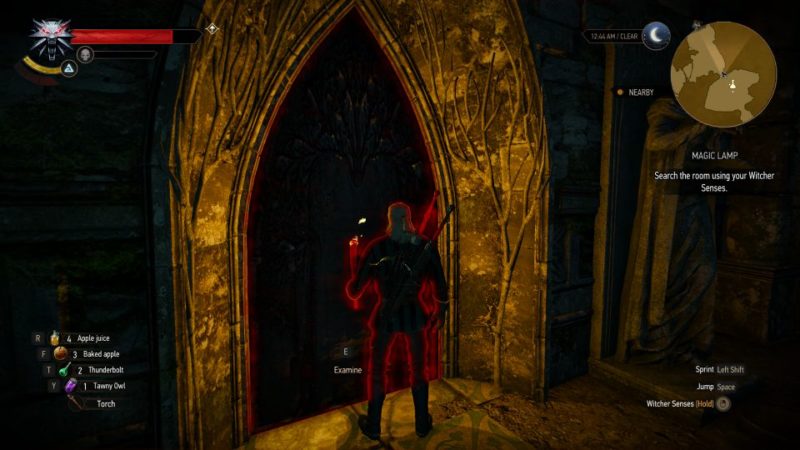 Light the braziers in the correct order
Based on the riddle, you need to light the braziers in the right order.
The first one is this statue on the right side of the door (no instrument nor dog).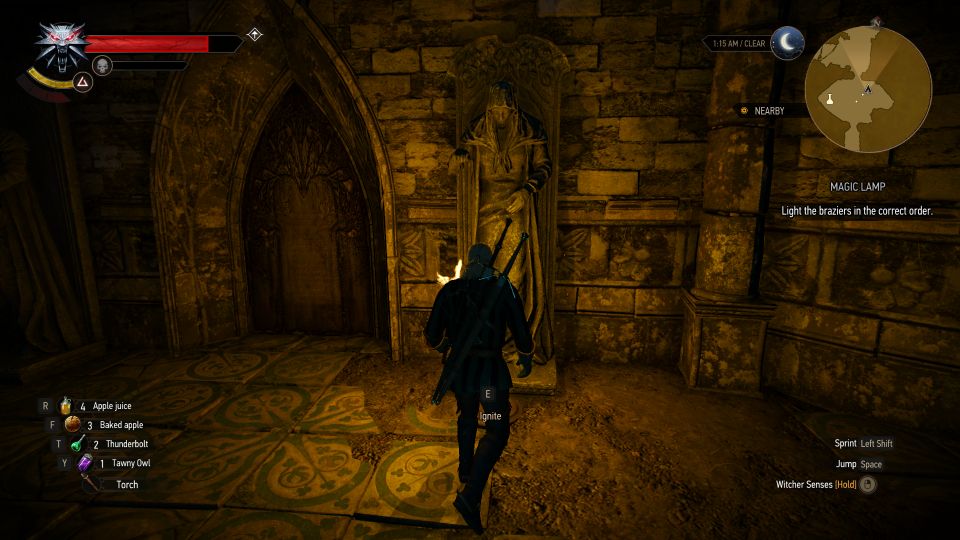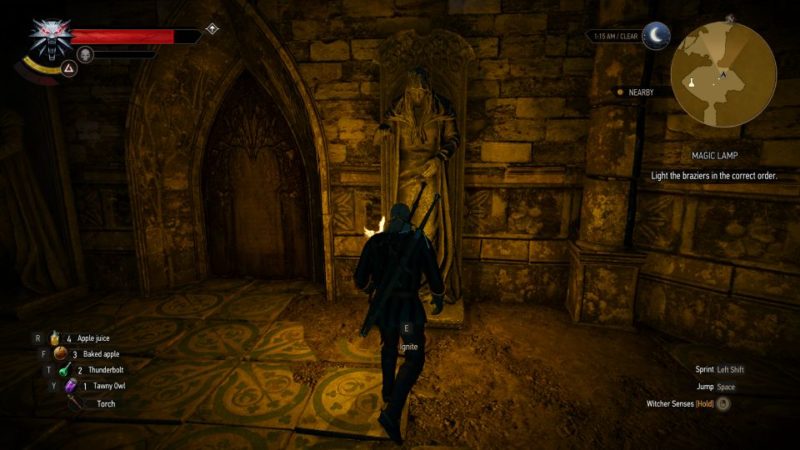 The second brazier is on the left of the door (with only a music instrument).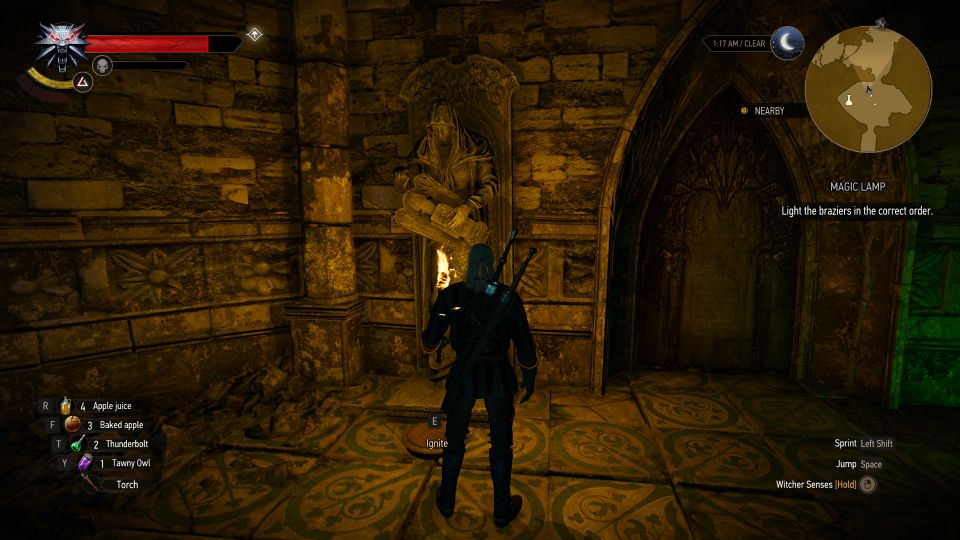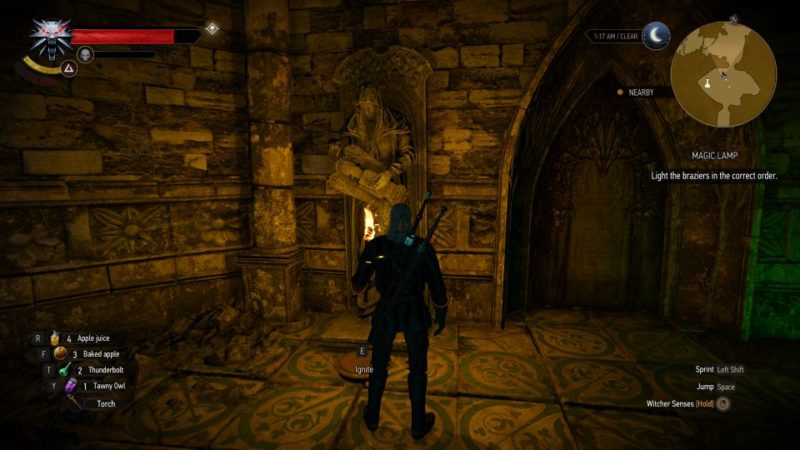 The third one has a dog without an instrument.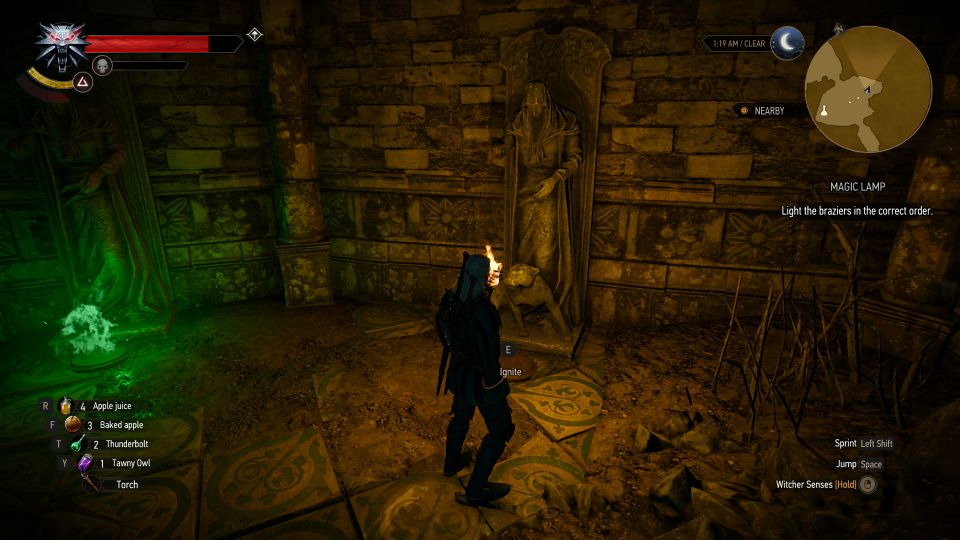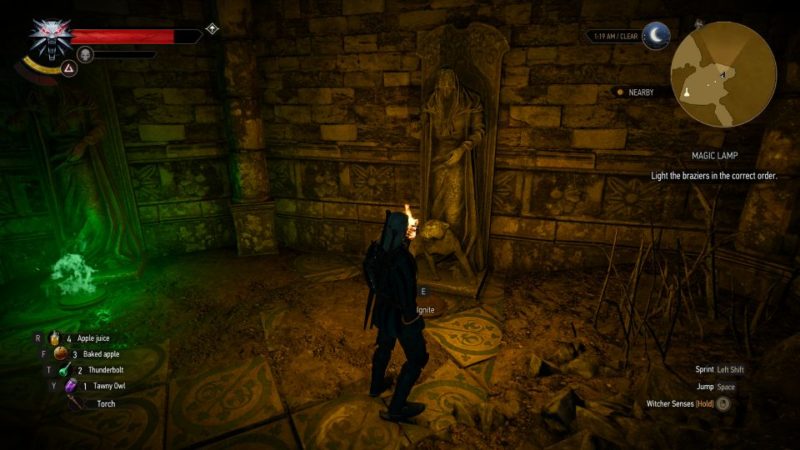 Lastly, light the brazier at the leftmost statue with a dog and a musical instrument.
The door then opens.
Find the lamp
Enter the room and look for the lamp. Head towards the end of the room.
You'll see the lamp.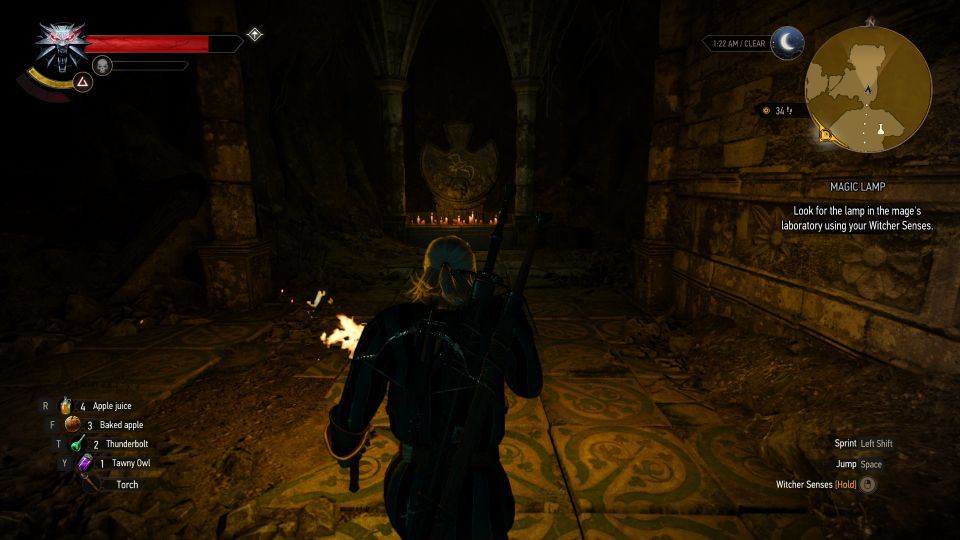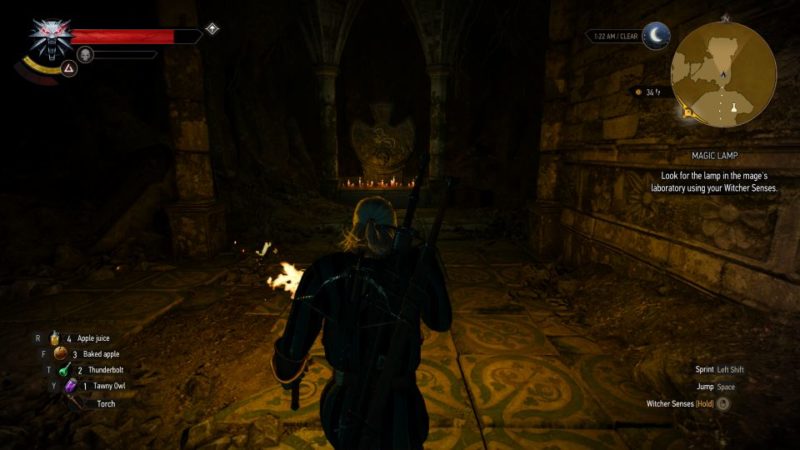 Find an exit
Get out of the area. Follow the route until you come across an illusionary wall.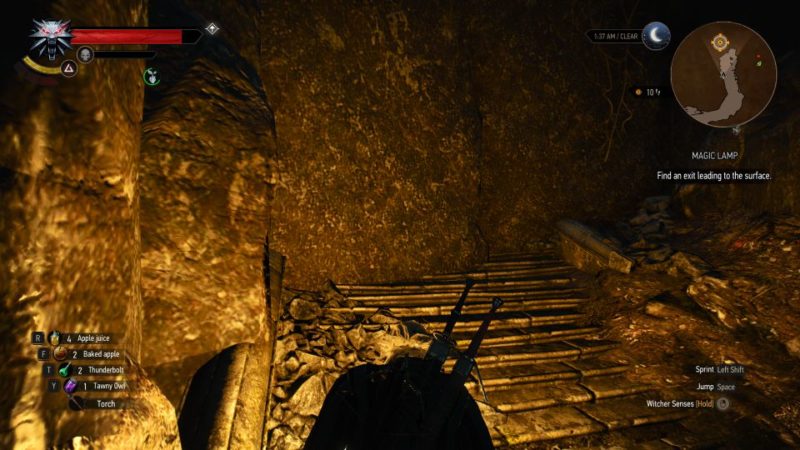 The quest ends once you've escaped.
---
Related articles:
Family Matters: The Witcher 3 Walkthrough And Guide
Ladies Of The Wood And The Whispering Hillock: Witcher 3 Guide
Wandering In The Dark: The Witcher 3 Walkthrough
The Mystery Of The Byways Murders: The Witcher 3 Walkthrough
Hunting A Witch: The Witcher 3 Walkthrough And Guide
The Nilfgaardian Connection: Witcher 3 Walkthrough And Guide