The Beast of White Orchard is a main quest in The Witcher 3.
Your task is to kill a griffin after you've accepted the contract with the Nilfgardian.
Here's a walkthrough of The Beast of White Orchard in Witcher 3.
Ask the herbalist about buckthorn
Your first objective is to find info on buckthorn. Head to the herbalist. The location is shown in the map below.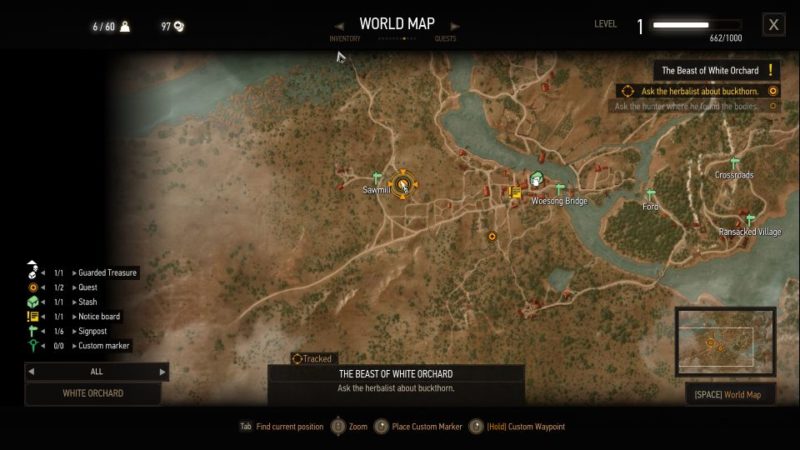 Ask her about buckthorn.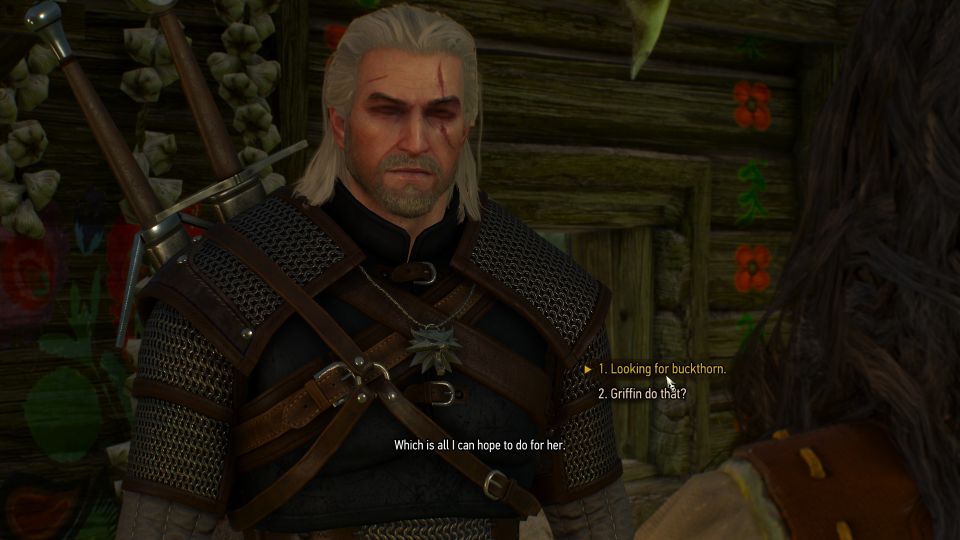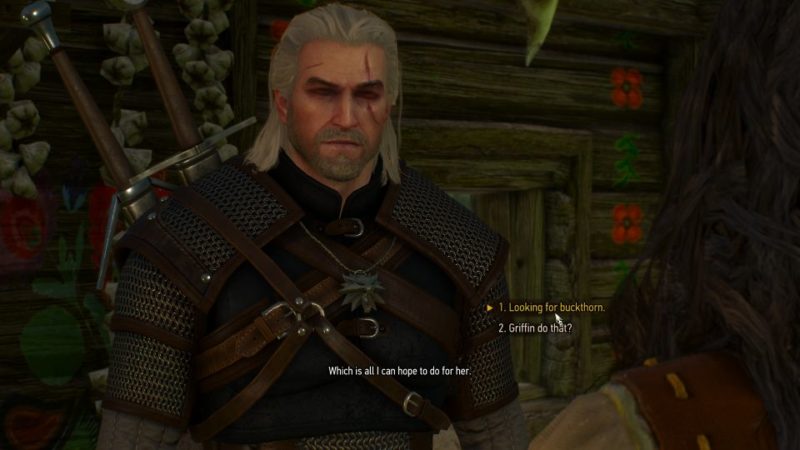 Find buckthorn at the river bed
Next, head to the river nearby. The location is as shown in the map.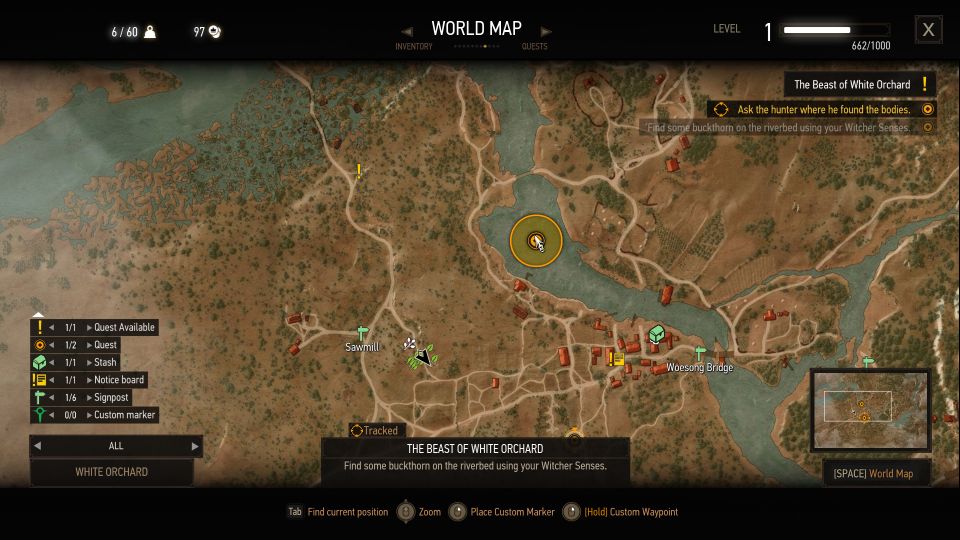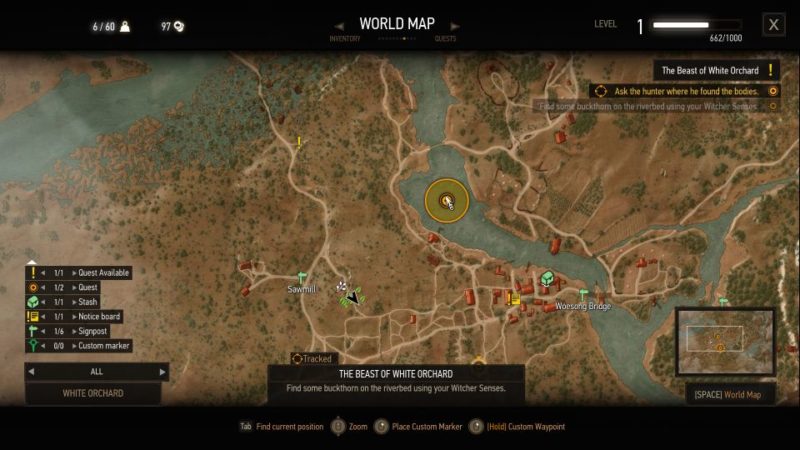 You need to dive into the river and look for the buckthorn at the river bed.
There will be plenty of them down here. There are also some other loot.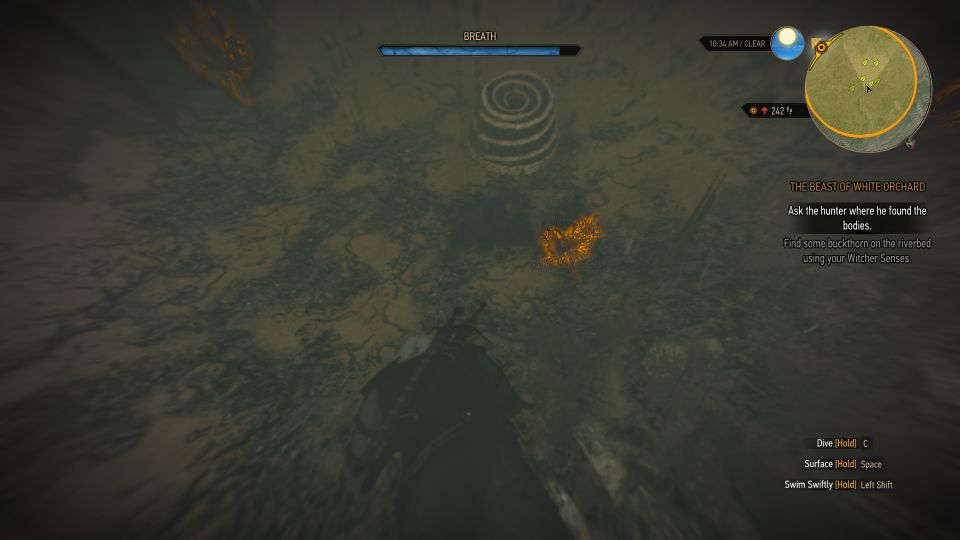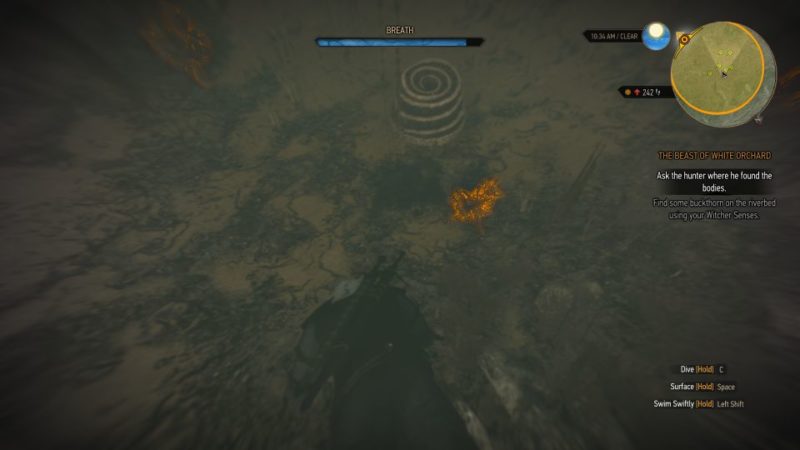 Ask the hunter
After gathering some buckthorn, look for the hunter who found dead bodies left by the griffin.
His location is shown in the map.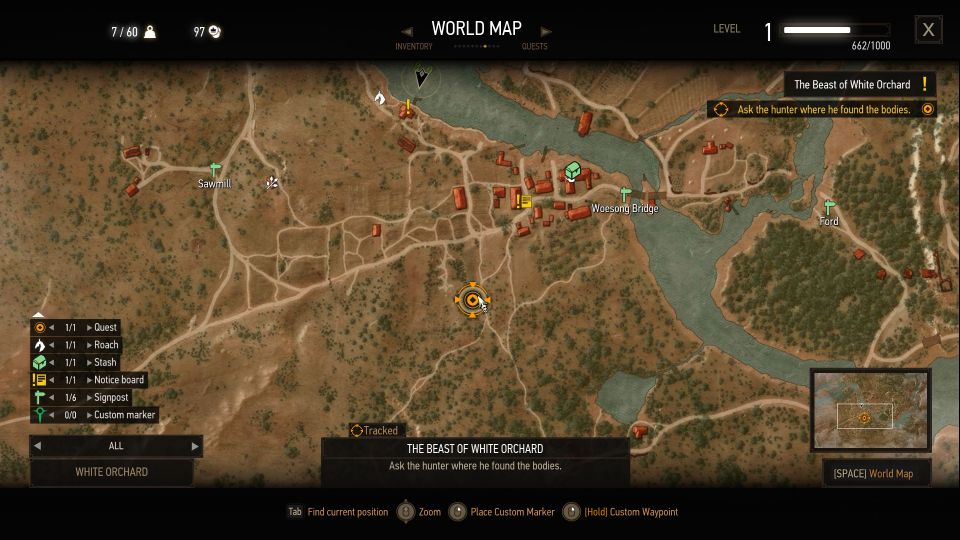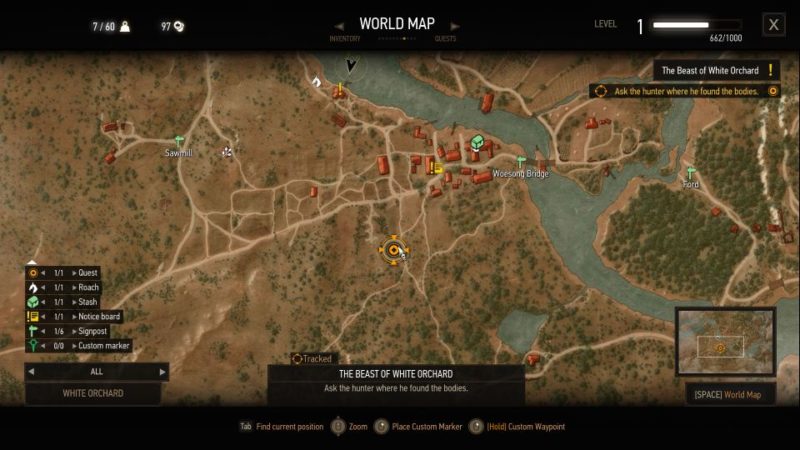 You will see a hut here. Knock on the door and you'll find that he's not inside.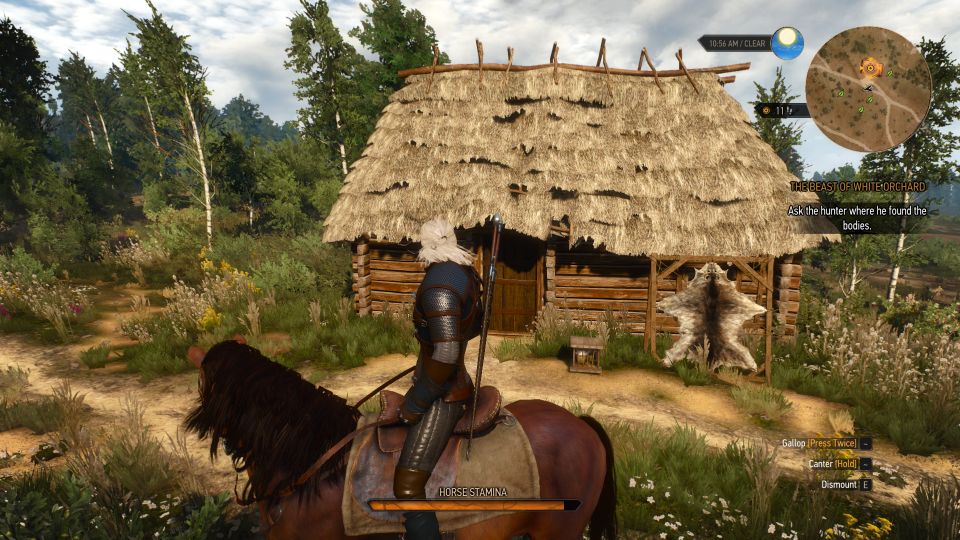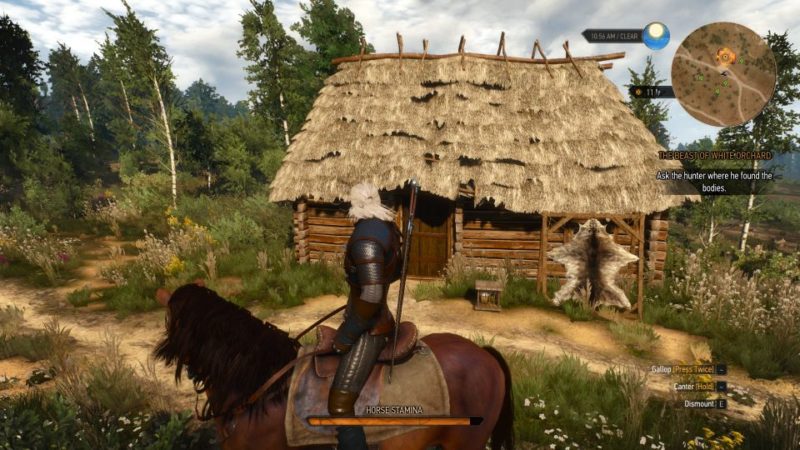 Find the hunter
Use your witcher senses to find his footprints. Follow the trail.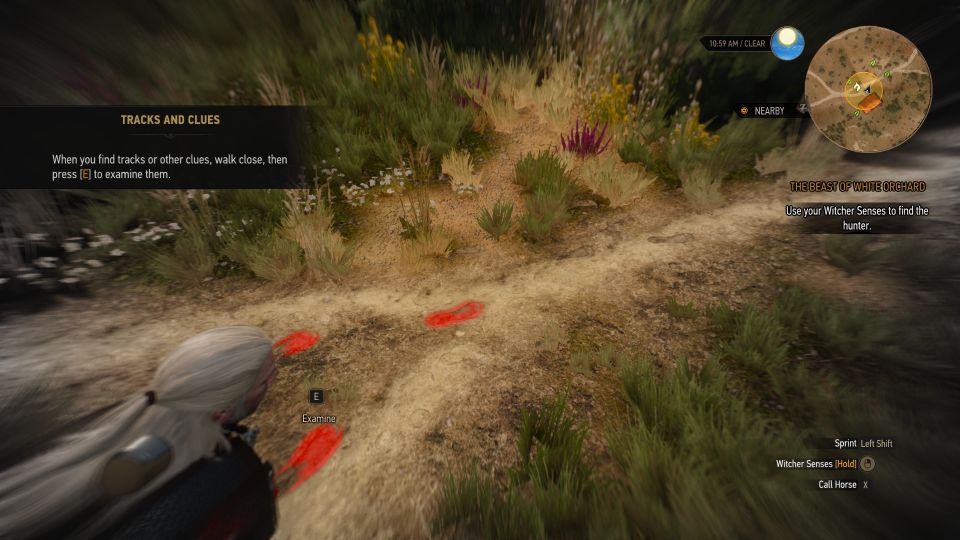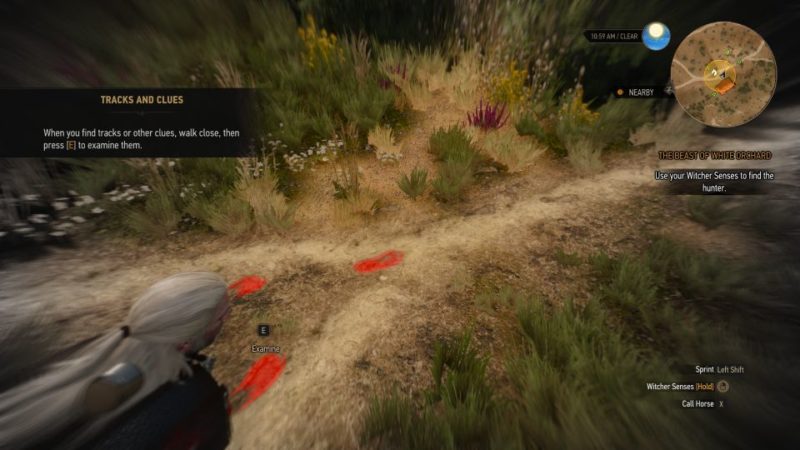 Keep following until you see the hunter here.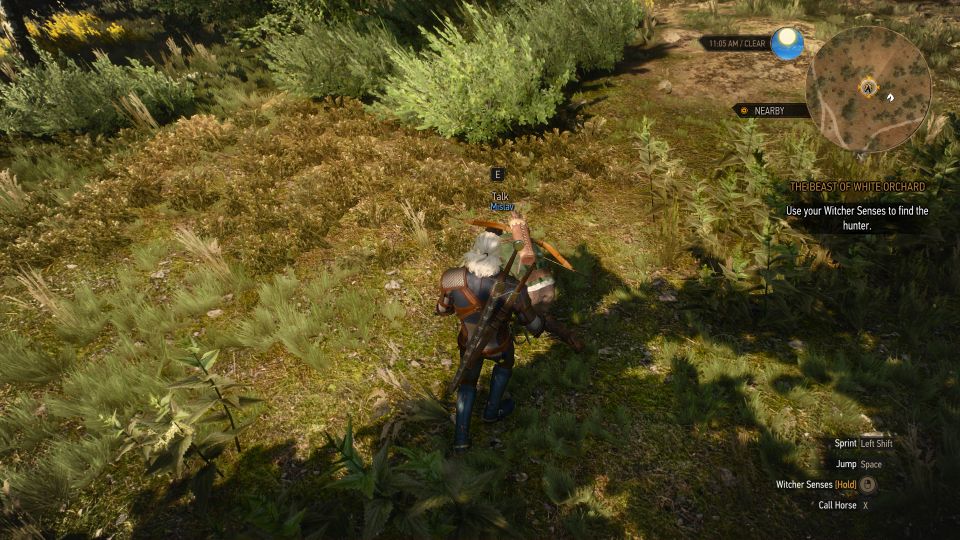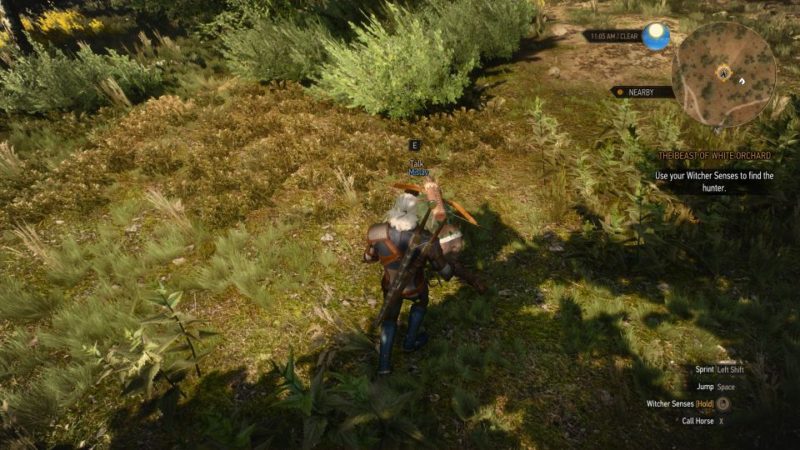 Kill the wild dogs
You'll need to help him kill some wild dogs first. There will be a few of them here.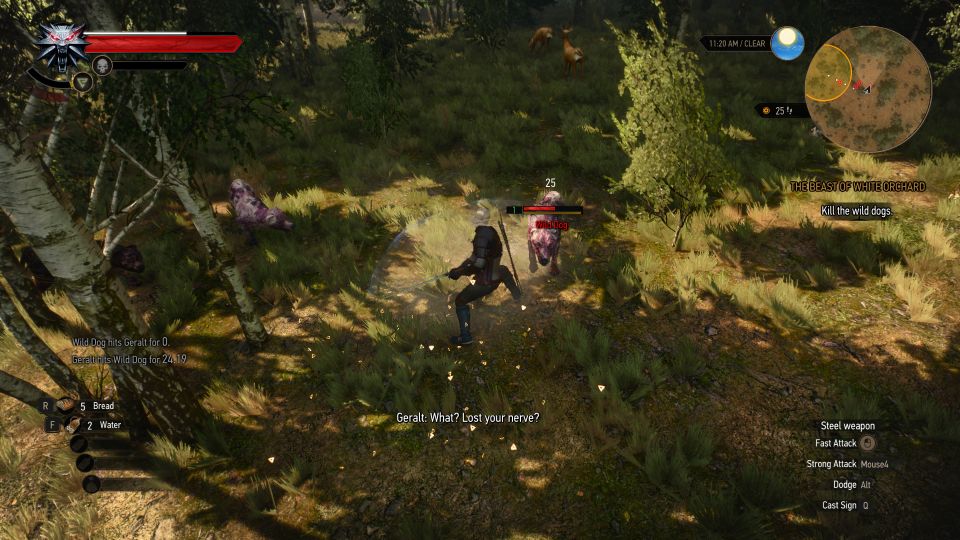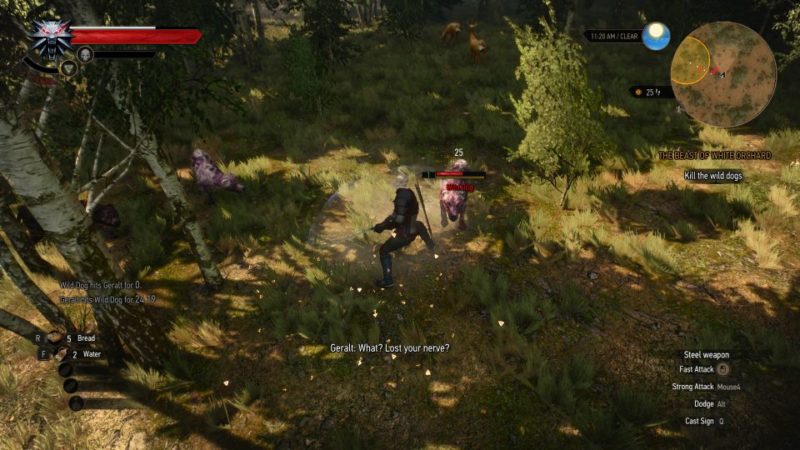 Talk to the hunter
After killing the dogs, speak to the hunter. He'll be looking at a dead body.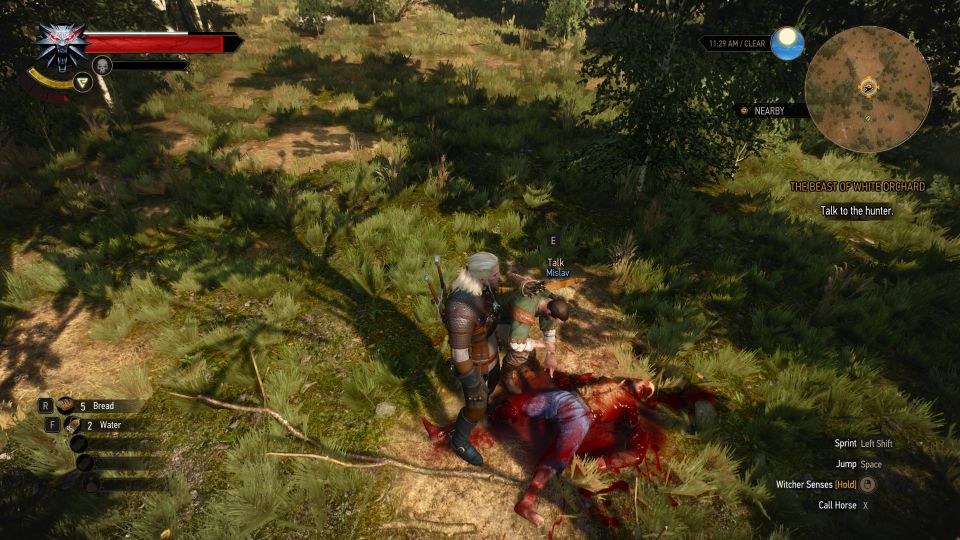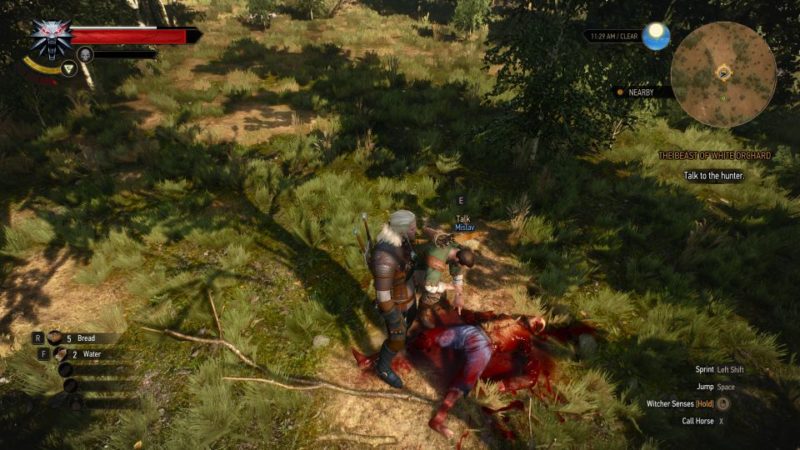 Follow the hunter until he brings you to the site where the soldiers died.
Examine the site of the Nilfgardian soldiers' death
Look around the site for clues. There will be a couple clues here.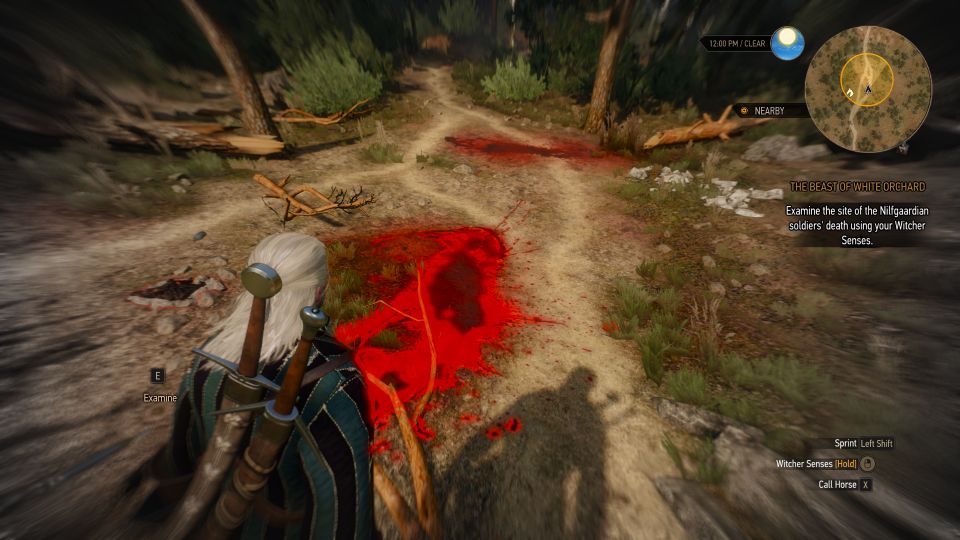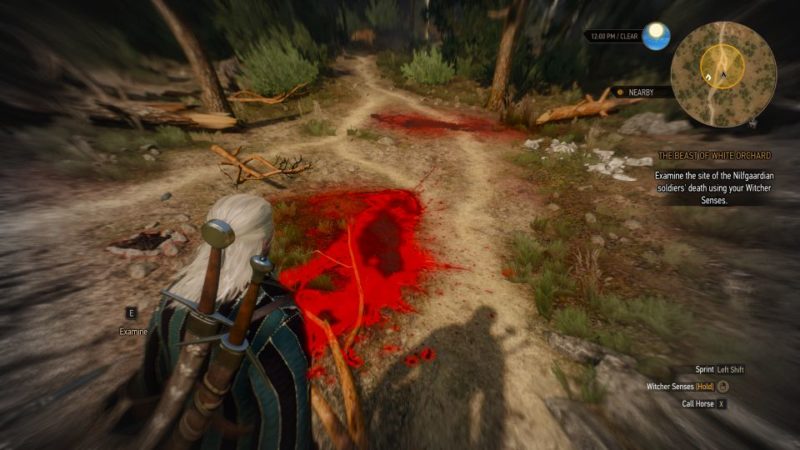 Follow the track
You'll see some footprints. Follow the track.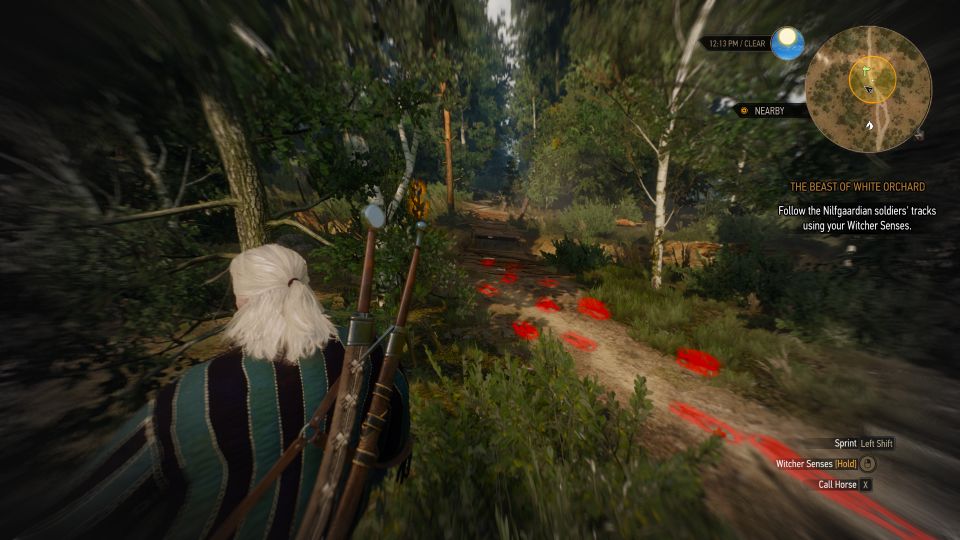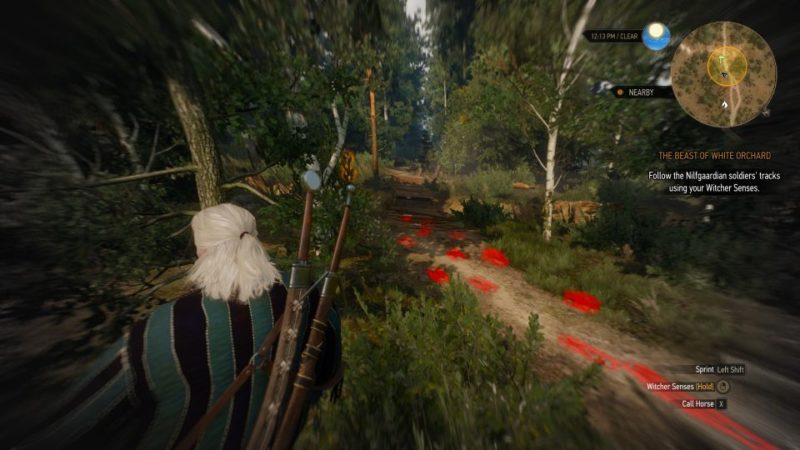 Keep climbing up until you see the dead griffin here. Examine the griffin's body.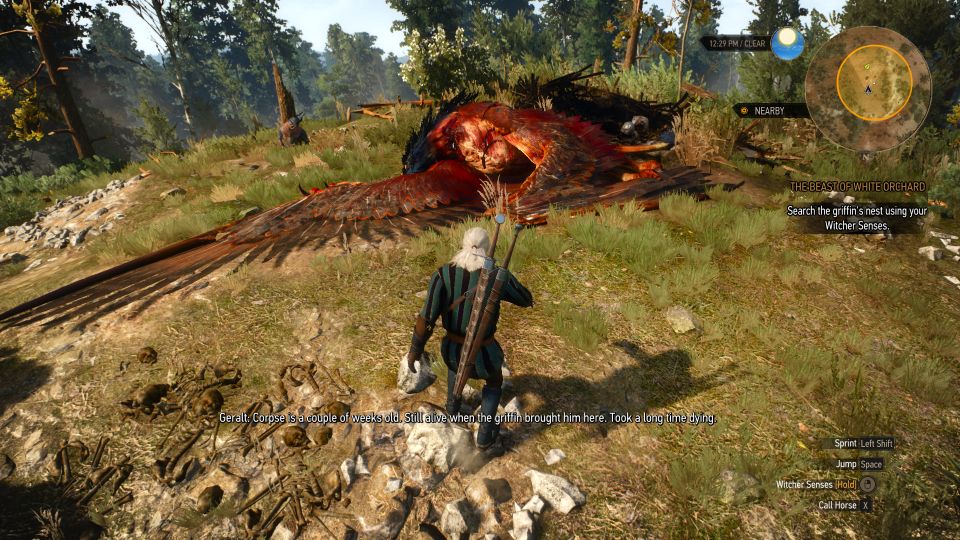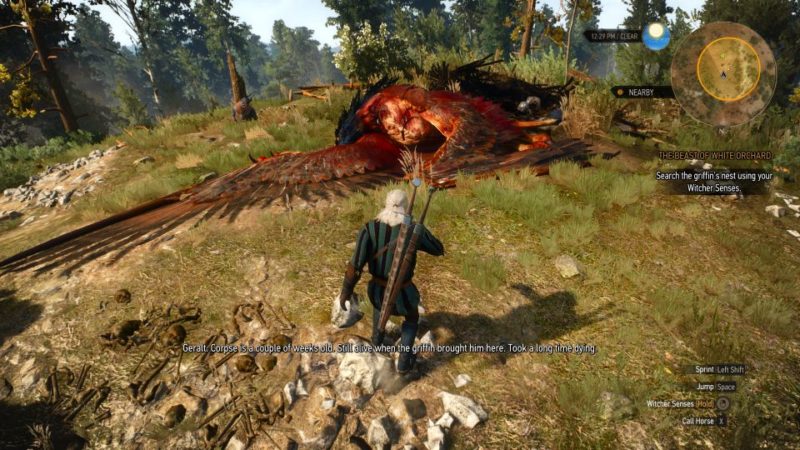 Talk to Vesemir
Head back to town to speak to Vesemir.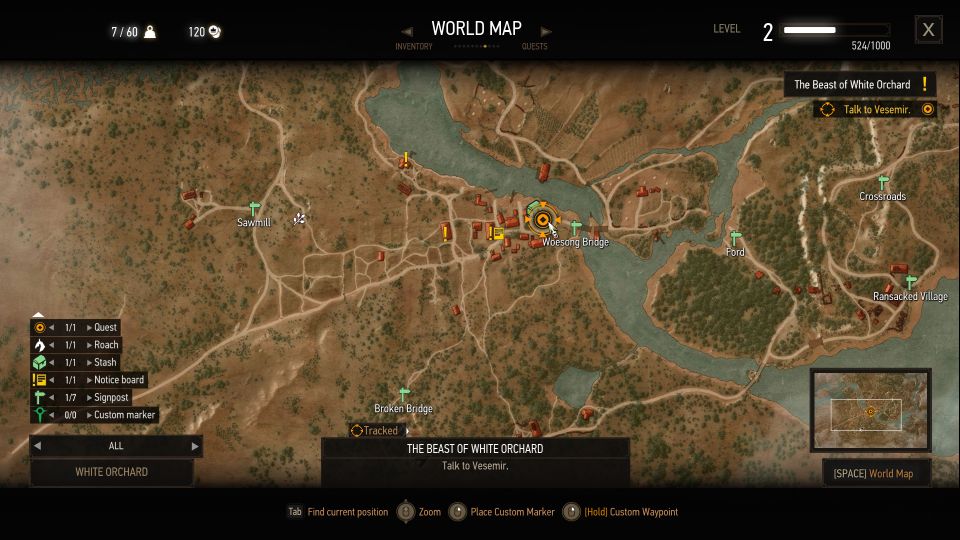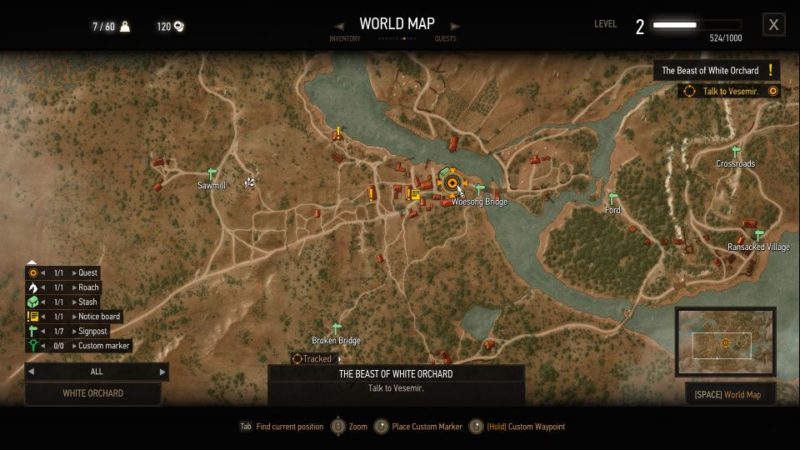 He'll be outside the tavern.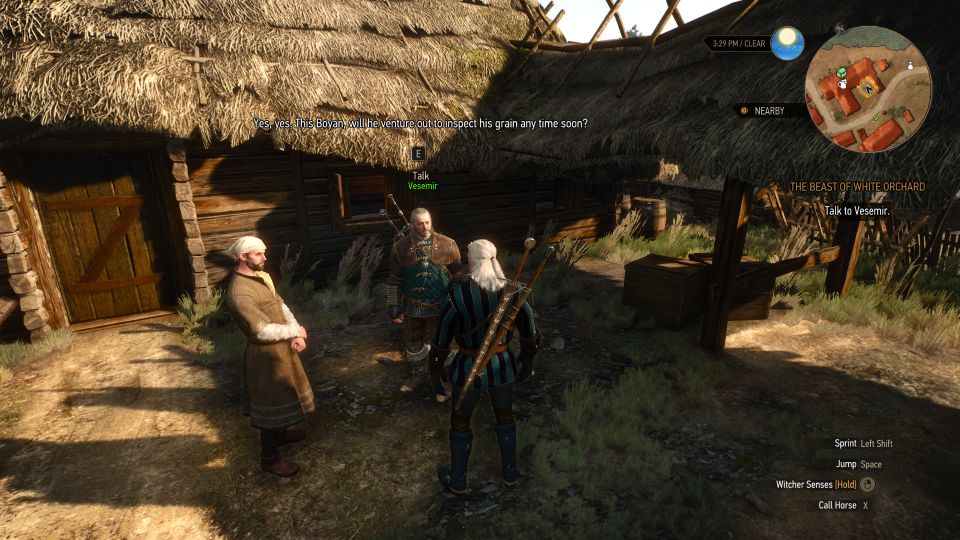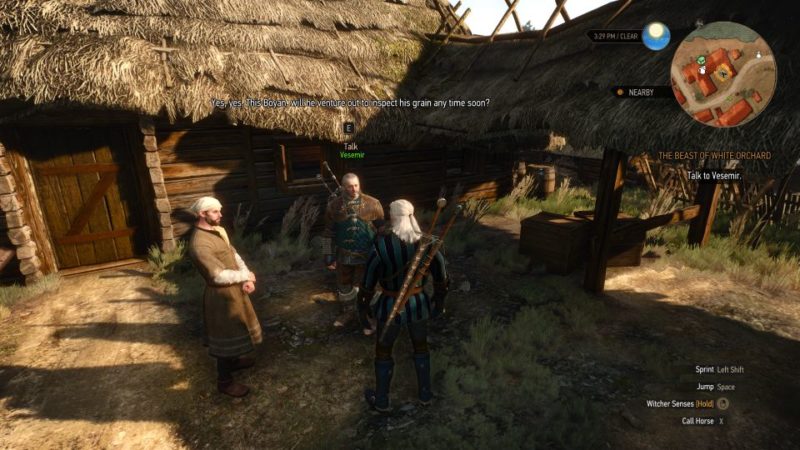 Once you're ready, let Vesemir know.
Craft thunderbolt
Enter the alchemy menu and craft one thunderbolt. It can be used to buff your attack power for a short duration.
Comes in handy during the fight.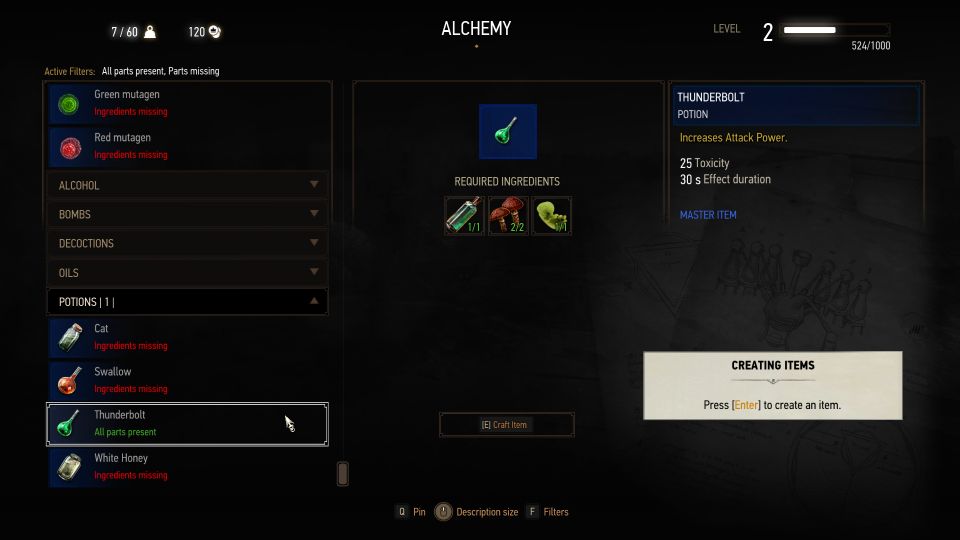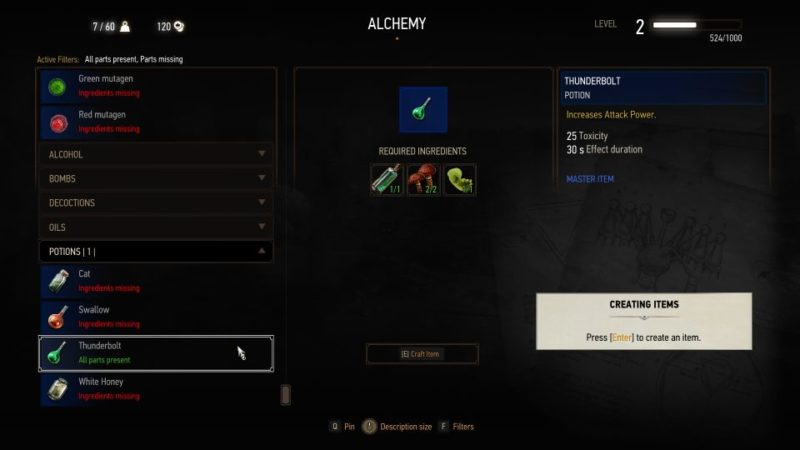 Meet Vesemir at ambush location
Next, head towards the open fields. Meet Vesemir there.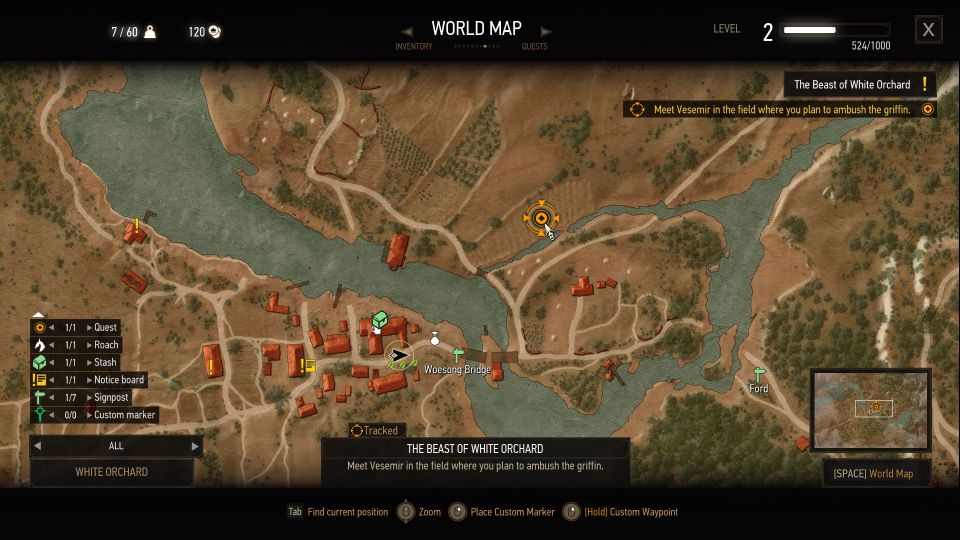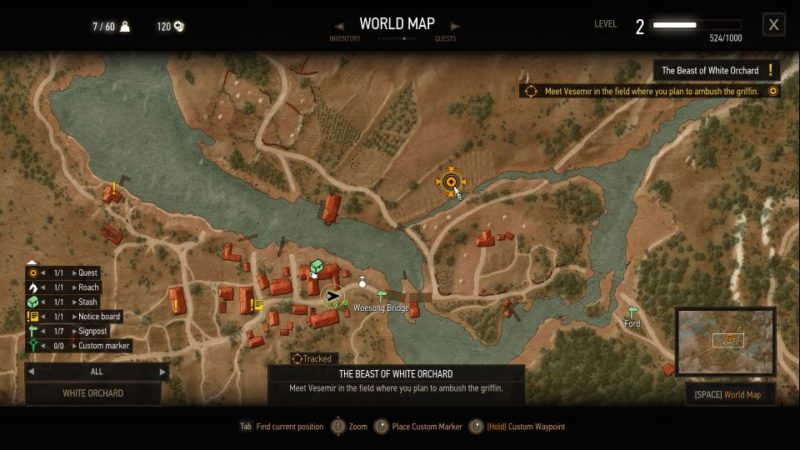 Talk to him to begin the fight.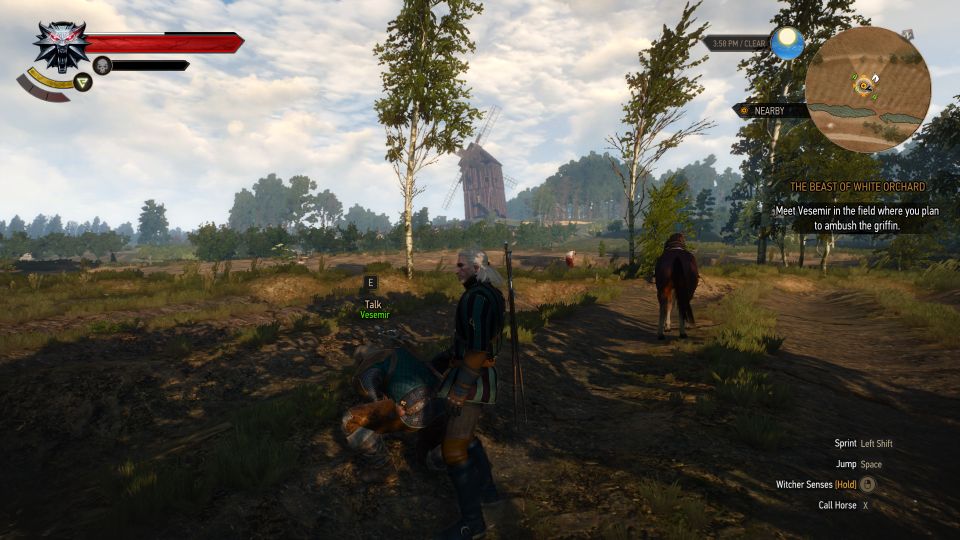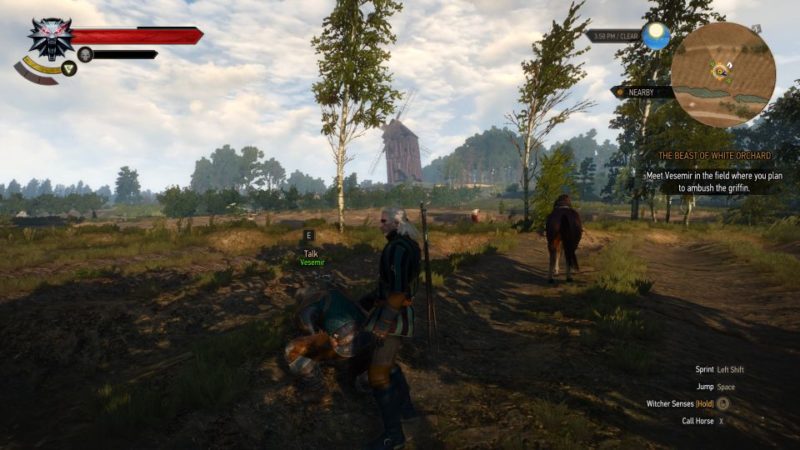 Kill the griffin
The griffin will then show up during the cutscene. The only objective is to kill the griffin.
He will use airstrikes but they can be avoided. When you see the griffin landing towards you, just dodge away.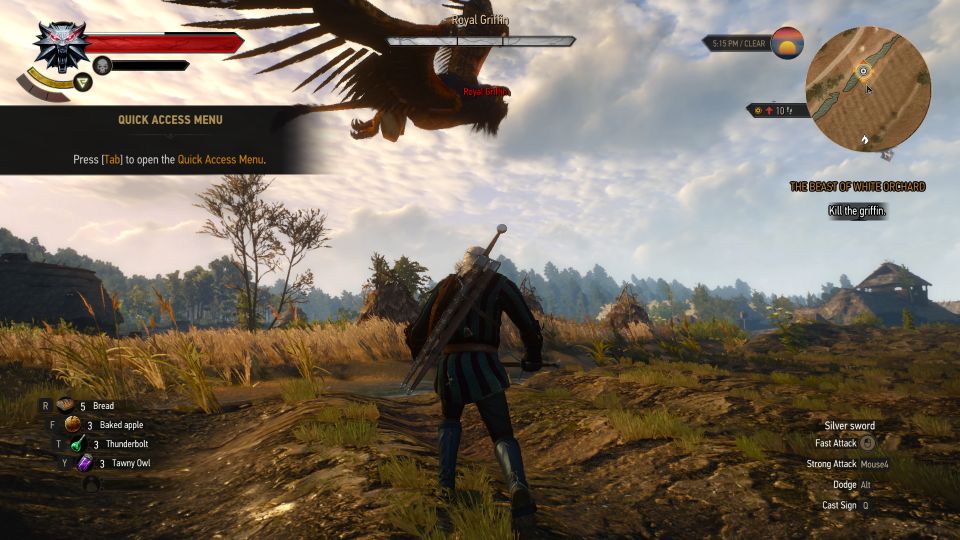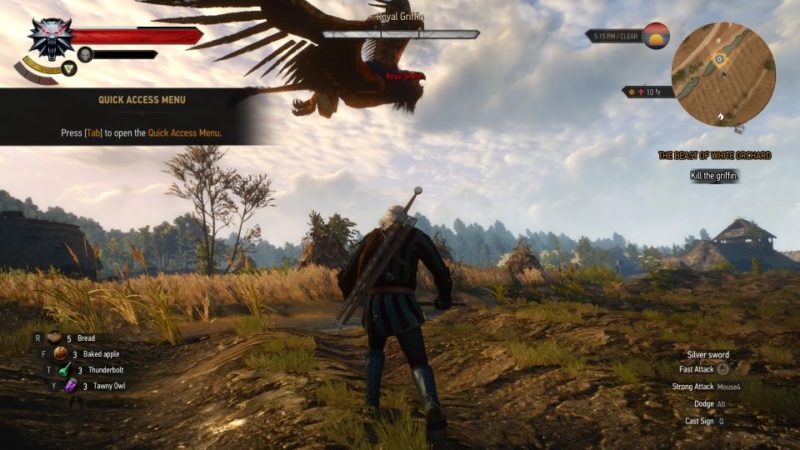 Once the griffin is on ground, you can attack him. You'll still need to dodge even on ground as he attacks with his wing or claws.
After some time, the griffin will fly away. Follow him.
Continue hitting the griffin until he's dead. Pick up the griffin's trophy among other things.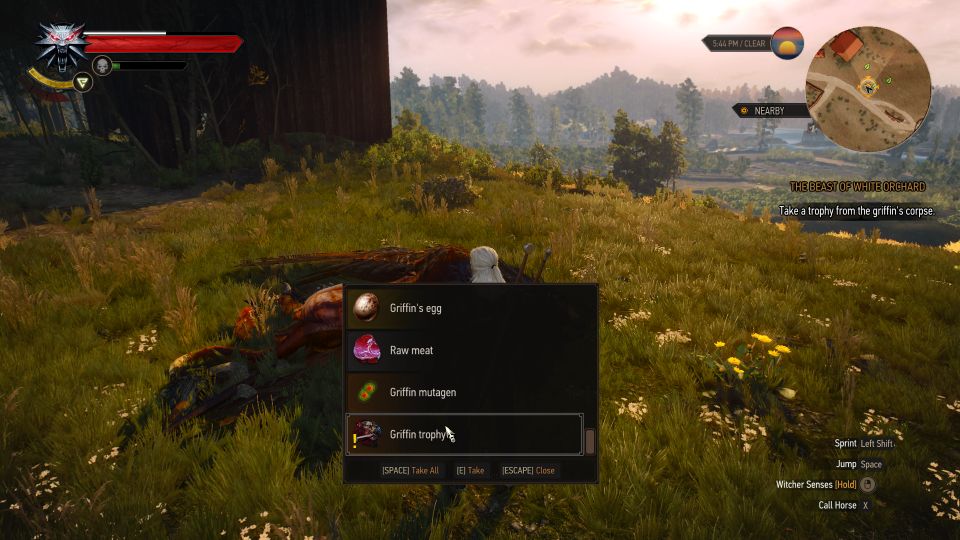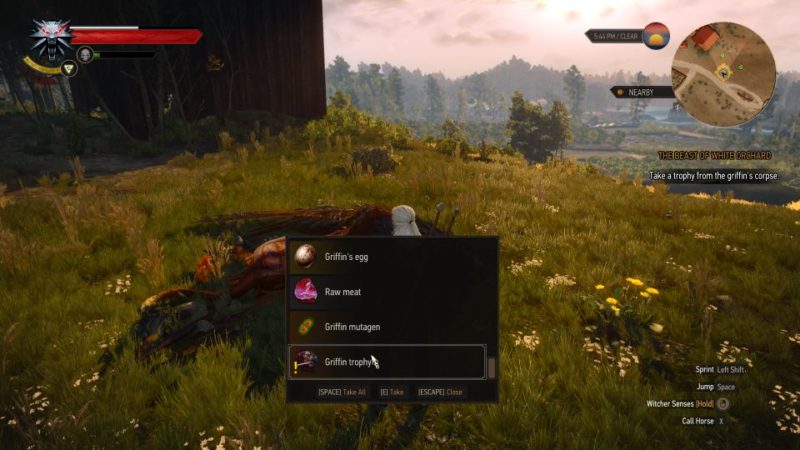 Collect your reward
Go back to the Nilfgardian captain to claim your reward.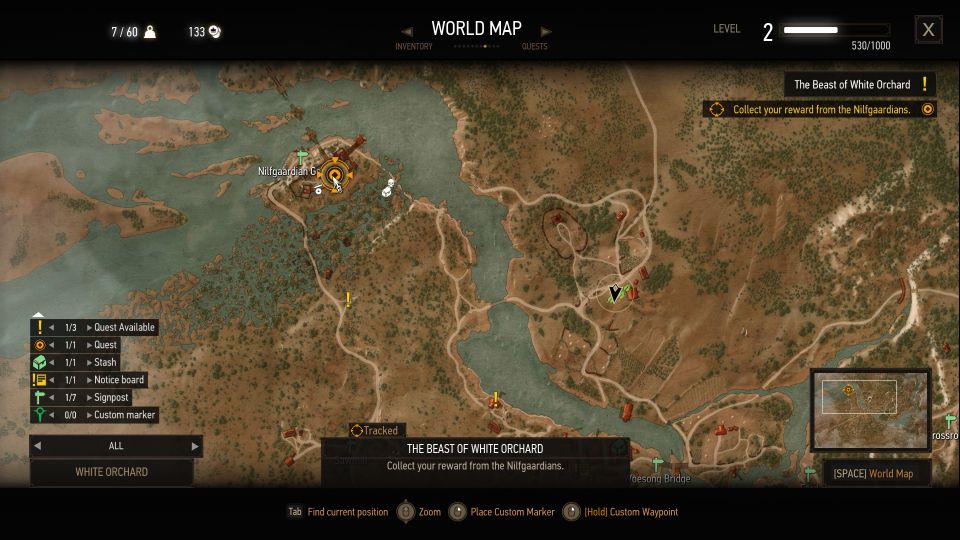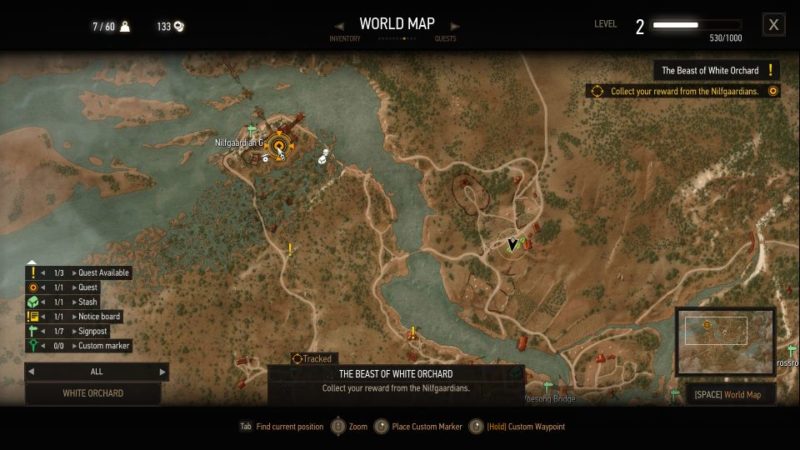 You can choose to take the coin or turn it down. We chose to just accept the reward.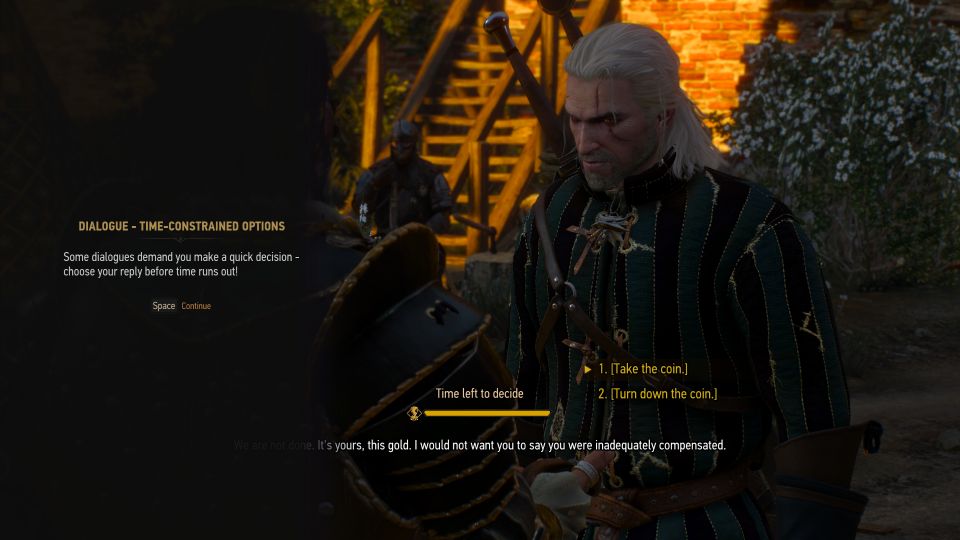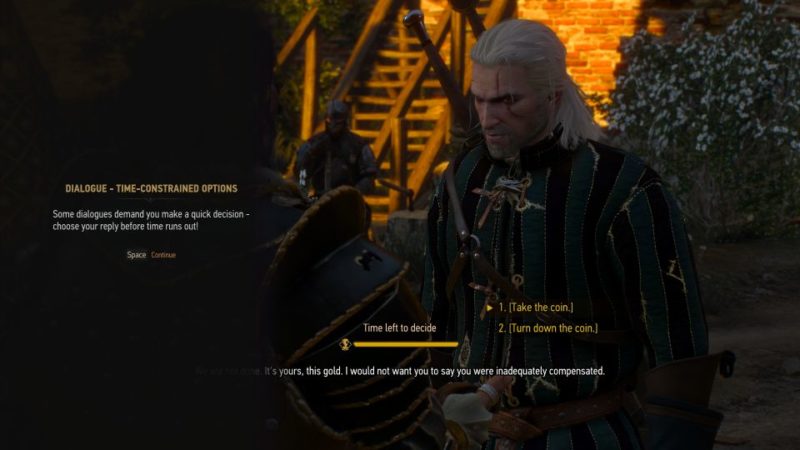 ---
Related articles:
Wild At Heart: The Witcher 3 Walkthrough And Guide
Funeral Pyres: The Witcher 3 Walkthrough And Guide
A Frying Pan, Spick And Span: The Witcher 3 Walkthrough
Lilac And Gooseberries: The Witcher 3 Walkthrough And Guide
Twisted Firestarter: The Witcher 3 Walkthrough And Guide
The Best Upcoming Games Of 2020 (Most Anticipated List)