Twisted Firestarter is one of the earliest side quests you can find in The Witcher 3.
Your task is to find out who burned down the blacksmith's place and bring him to the blacksmith.
Here's a walkthrough of Twisted Firestarter in The Witcher 3.
To begin the quest, speak to the blacksmith in the town of White Orchard.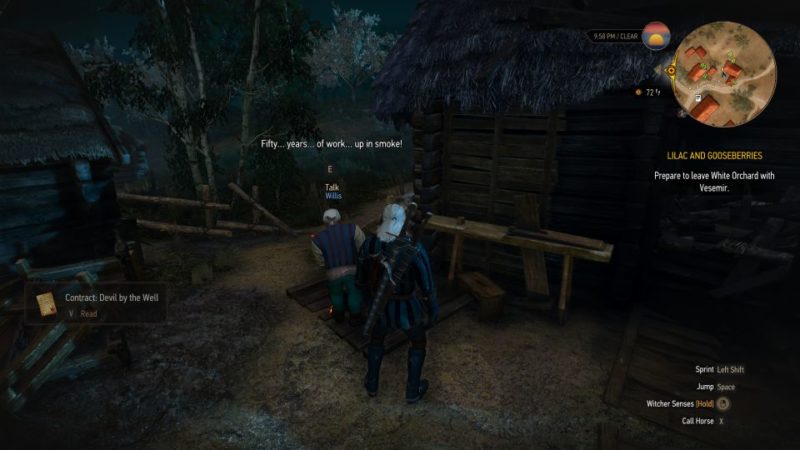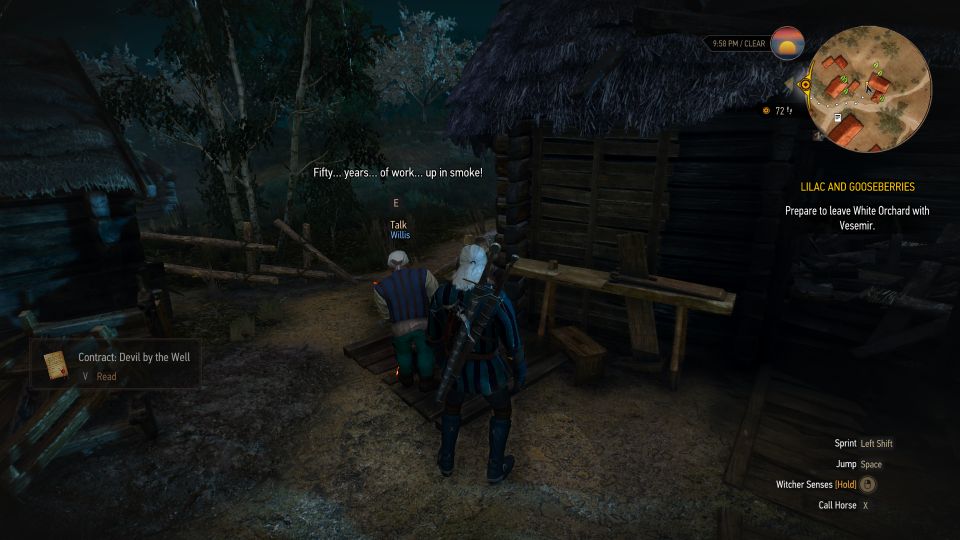 Look for clues on the arsonist
The blacksmith's place is shown in the map below. You need to look for clues around his burned down place.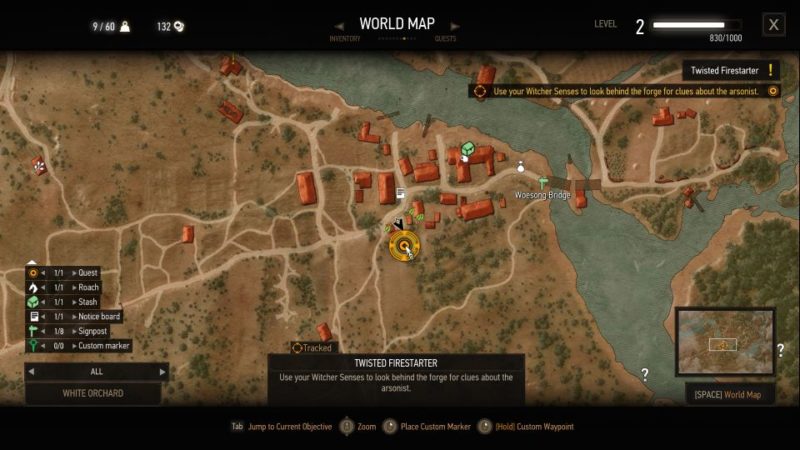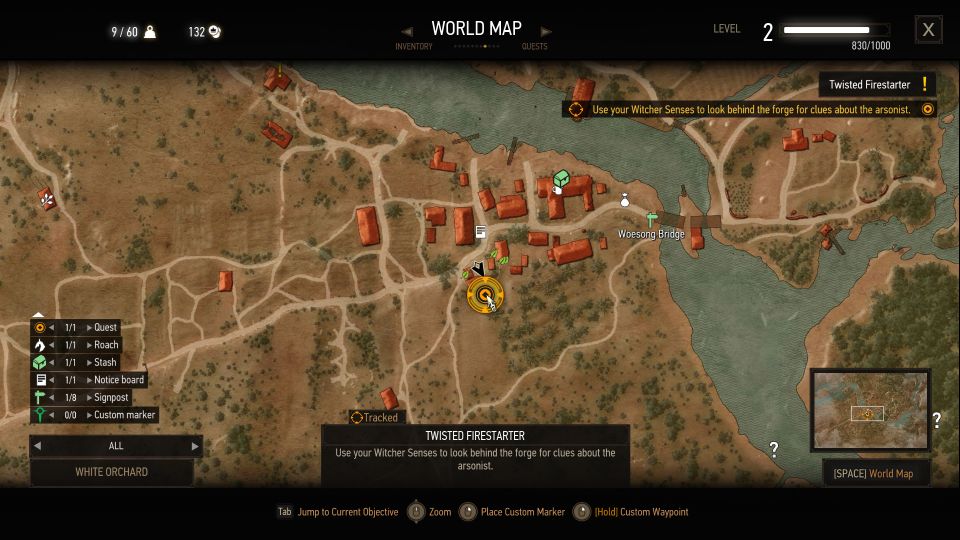 Use your witcher senses and you should find footprints behind the blacksmith's place.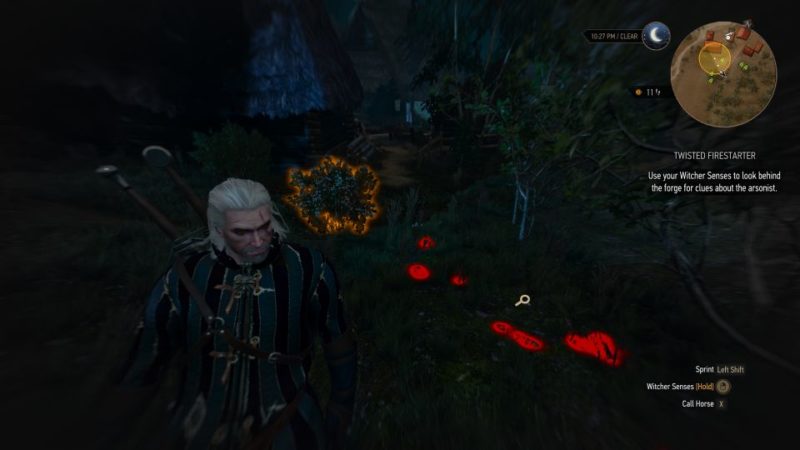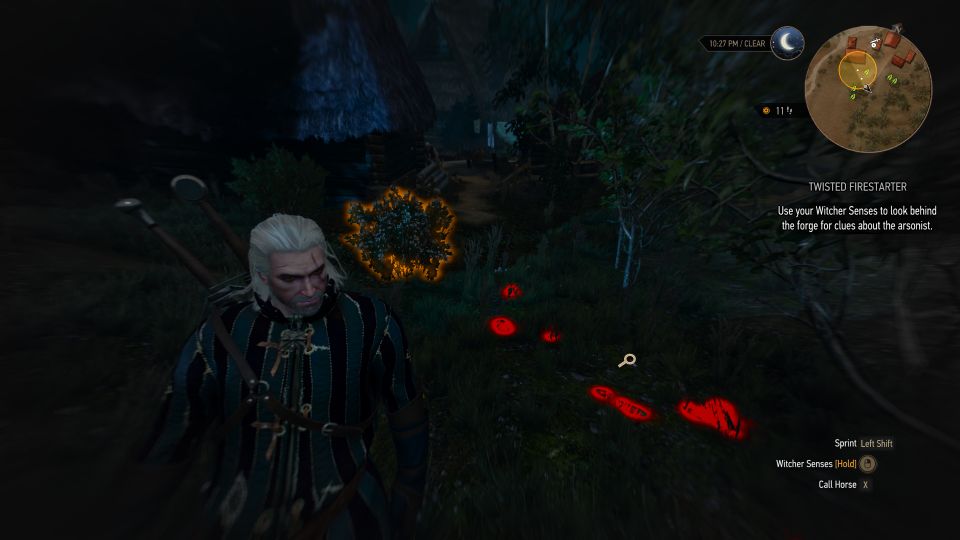 Follow the trail
Keep following the trail using your senses.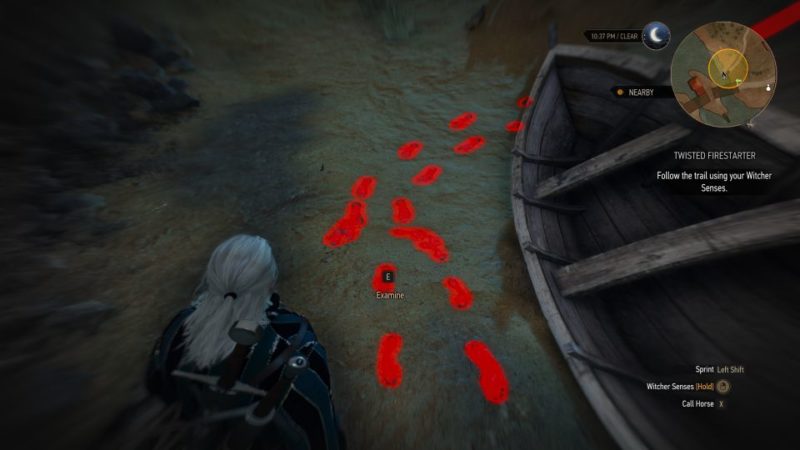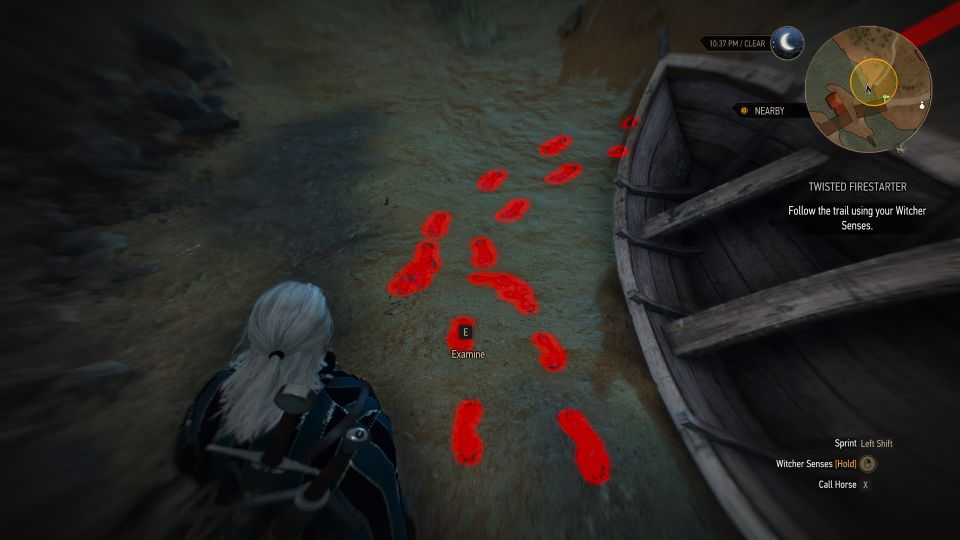 Continue following and examining the trails. You will eventually reach the river and a small boat.
The trail disappears here. Just walk on the water through the tunnel and you'll find fresh footprints.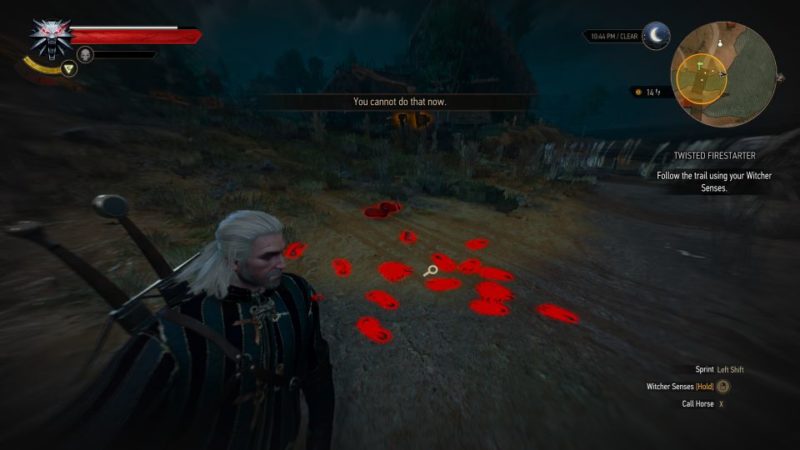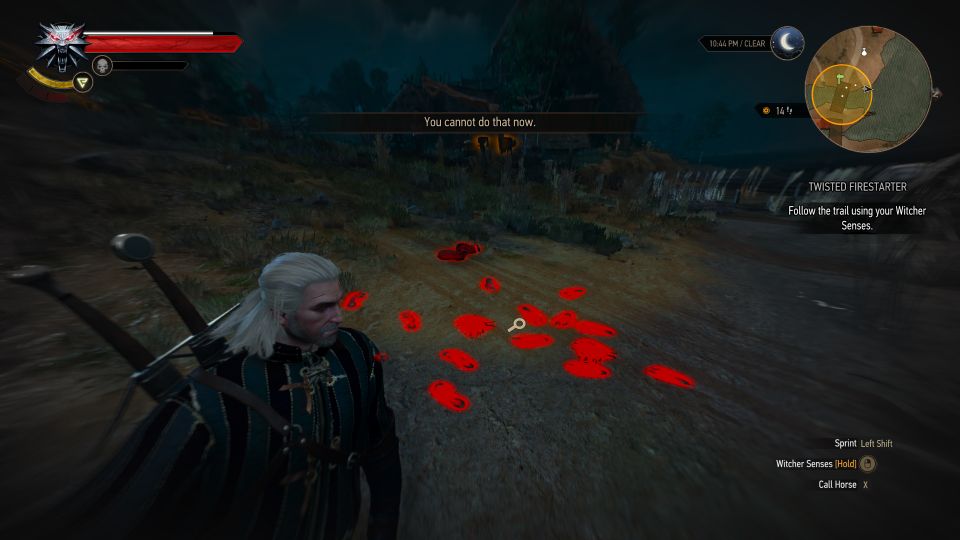 Kill the drowners
After examining the clue, some drowners will appear. Take them out.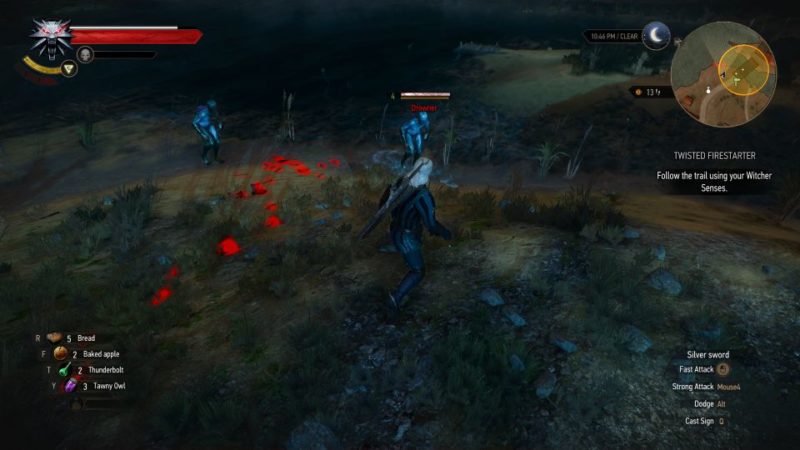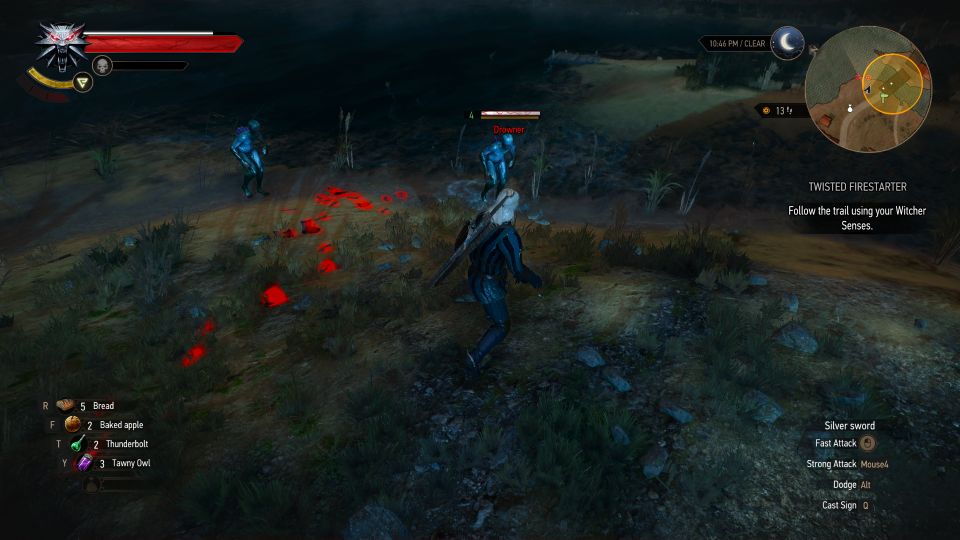 Find the arsonist
After getting rid of the drowners, continue following the footprints until you reach a house.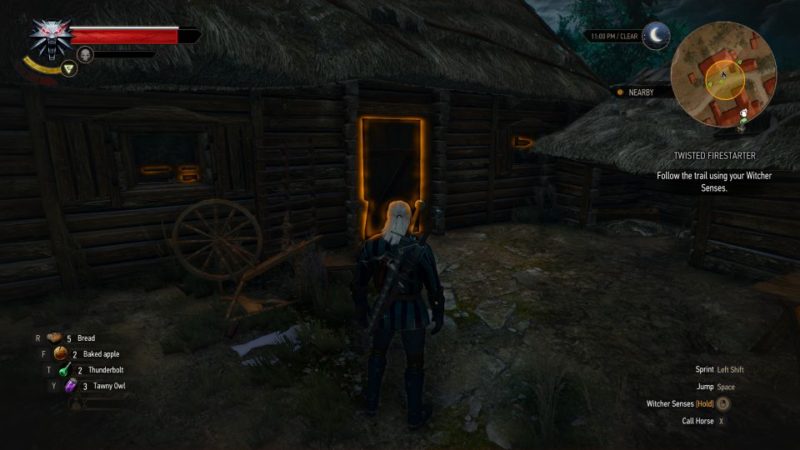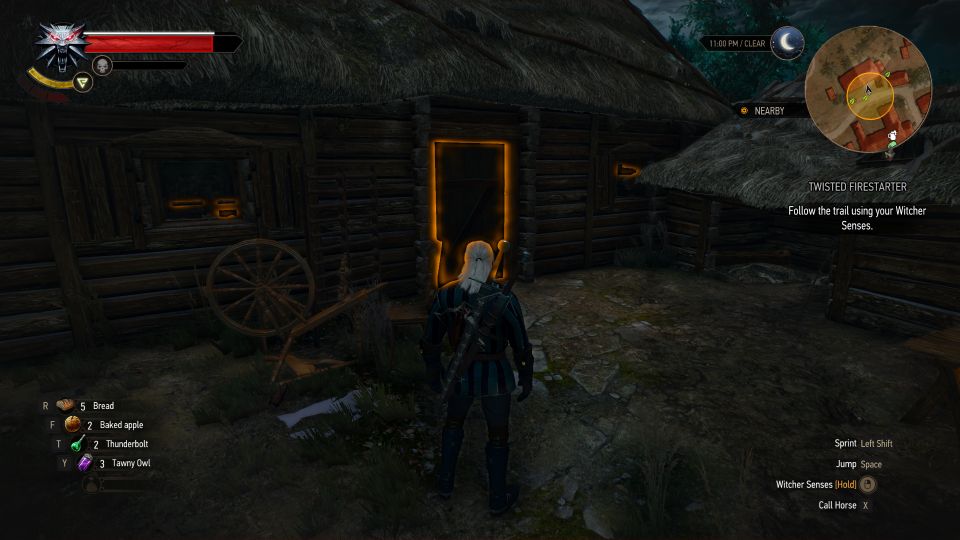 Look for the guy with the bandage (due to drowner wounds). He is hiding behind a wall inside the house.
Talk to him.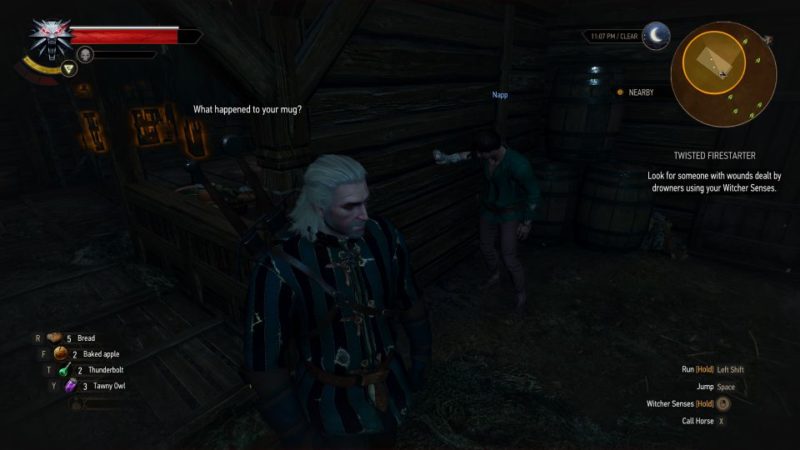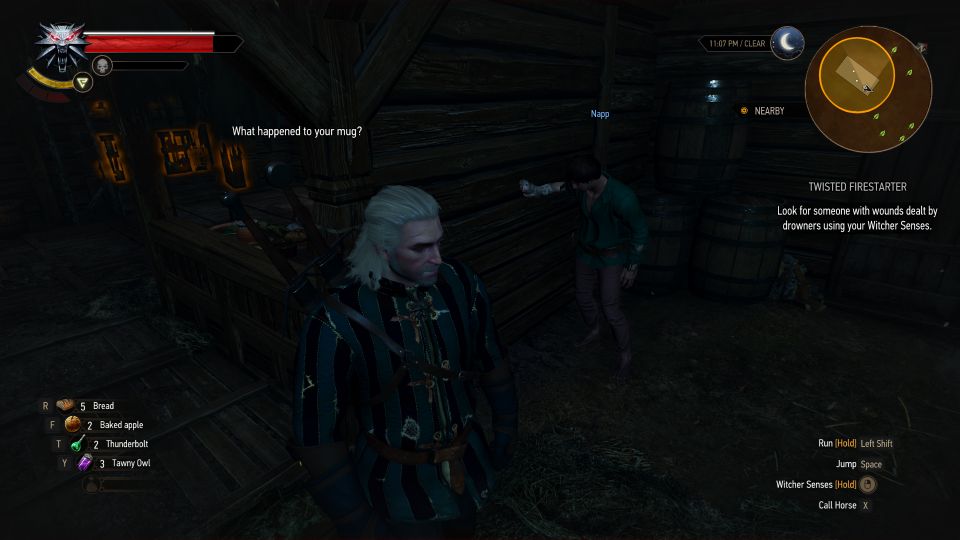 You'll get a choice here. You can either turn him in and he'll get executed, or you can let him go.
We chose to bring him in.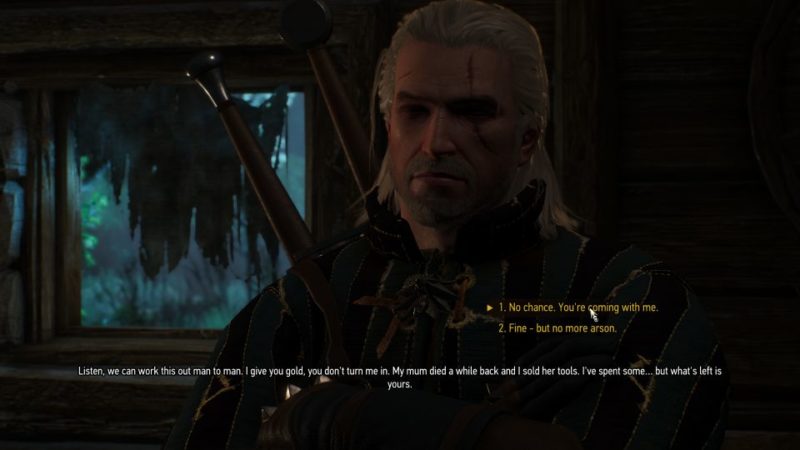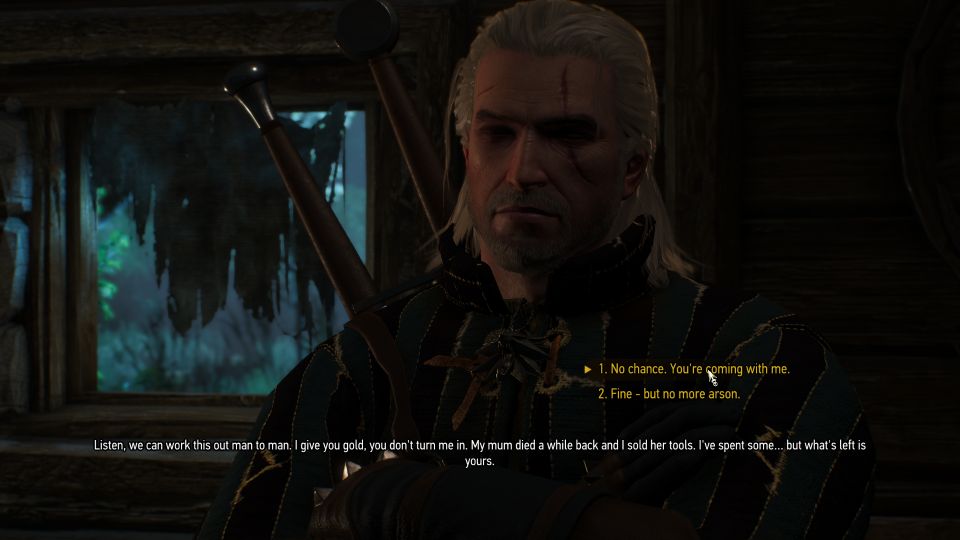 Escort the arsonist back to the blacksmith
Head back to the blacksmith. You don't need to wait for the guy.
Just talk to the blacksmith.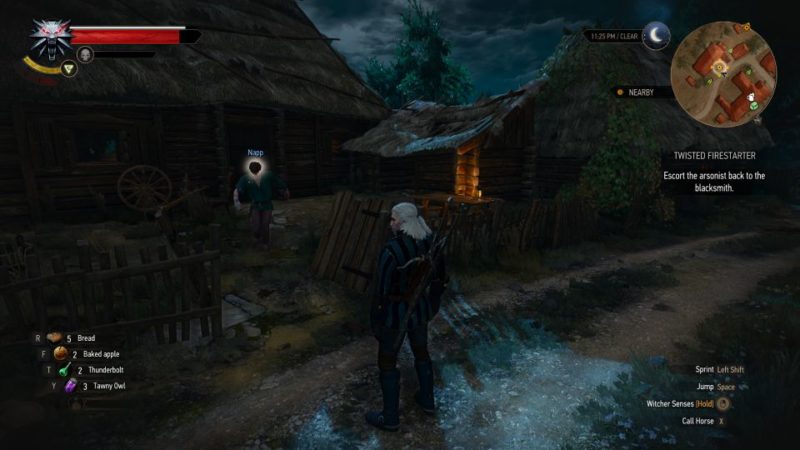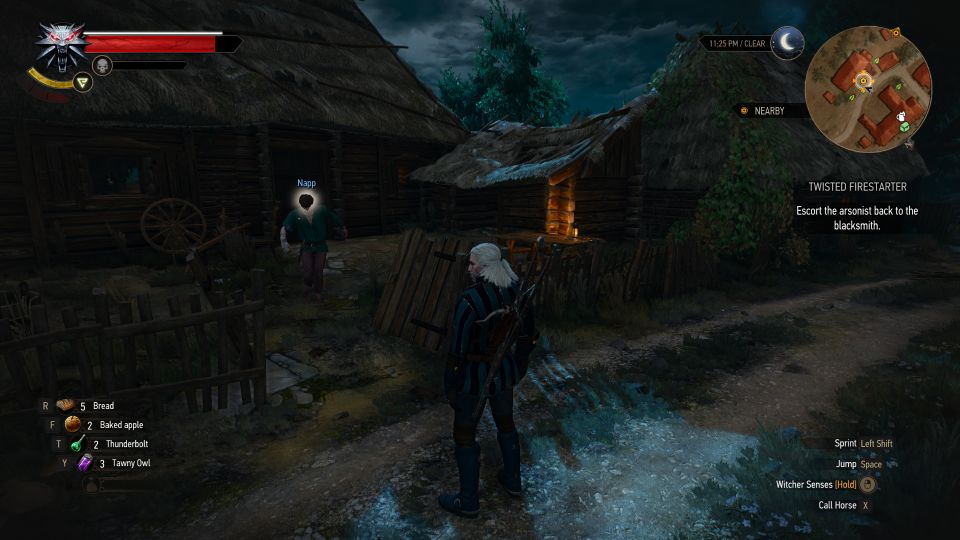 During the cutscene, soldiers will arrest the arsonist for hanging.
You'll be paid by the blacksmith for your troubles.
---
Related articles:
The Nilfgaardian Connection: Witcher 3 Walkthrough And Guide
Wild At Heart: The Witcher 3 Walkthrough And Guide
Lilac And Gooseberries: The Witcher 3 Walkthrough And Guide
The Beast Of White Orchard: The Witcher 3 Walkthrough