Akihabara is also known as Tokyo's Electric Town and is the number one place for anime geeks in Japan. One thing you'll notice in Akihabara is the number of stores selling electronic items, manga, anime and game related merchandise.
If you are an otaku, you may want to visit Akihabara at least once in your lifetime.
Here are some of the fun things to do in Akihabara!
1. Visit the AKB 48 Cafe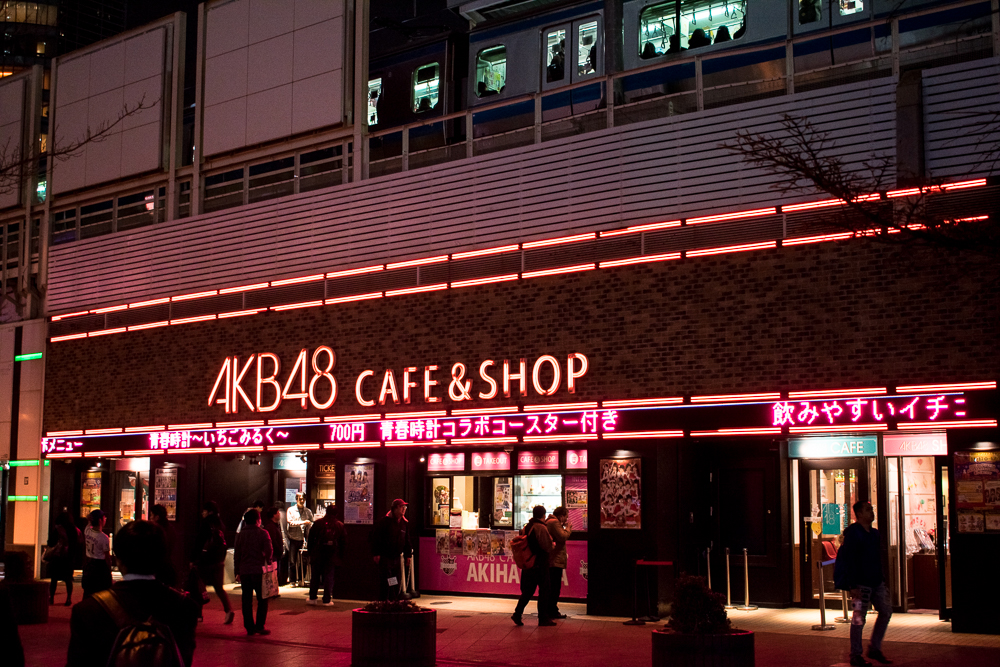 AKB48 is a very popular Japanese idol girl group and they are one of the biggest groups ever. 48 members in one group is quite unthinkable to be honest (after getting used to Korean groups).
They are so popular in Japan that they have their own cafe and merchandise shop. Unfortunately, they don't allow us to take photographs or videos inside of the cafe.
I would describe it as a rather dark room with a huge LED screen that shows clips from AKB 48. The waitresses played games with the audience but I had no idea what they were talking about (since it was in Japanese).
If you wish to enter the cafe, you should at least purchase food and drinks.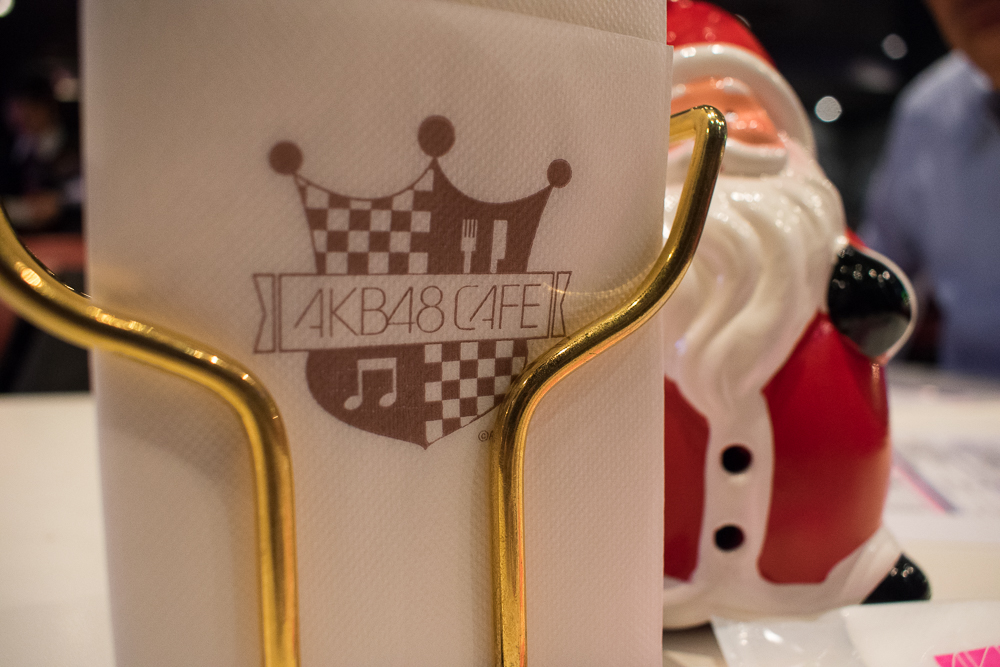 Even though they didn't allow photos, they allowed photos that doesn't capture other customers' face or the screen itself. We could still take photos of the food and our table.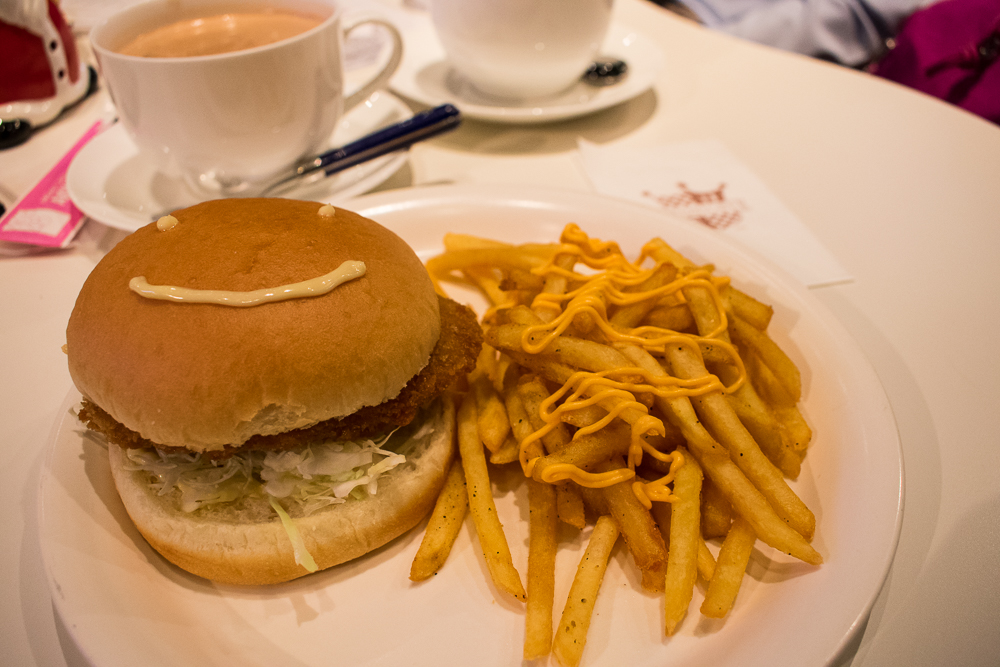 I ordered the burger. It came with fries and some cheese sauce. The food was just okay. The people who come here are clearly not crazy over the food, but rather AKB48.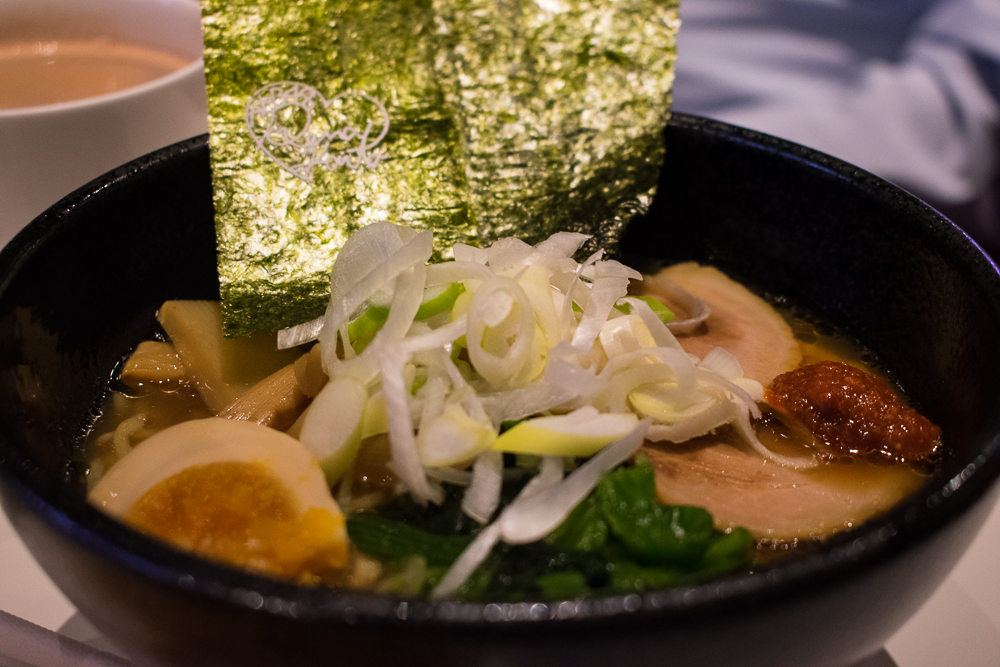 They also serve ramen at the cafe.
One thing funny is that most of the customers are middle-aged guys! I guess that's what they do after work.
If you purchase certain food items, you also get AKB48 coasters, which is actually a good souvenir for yourself!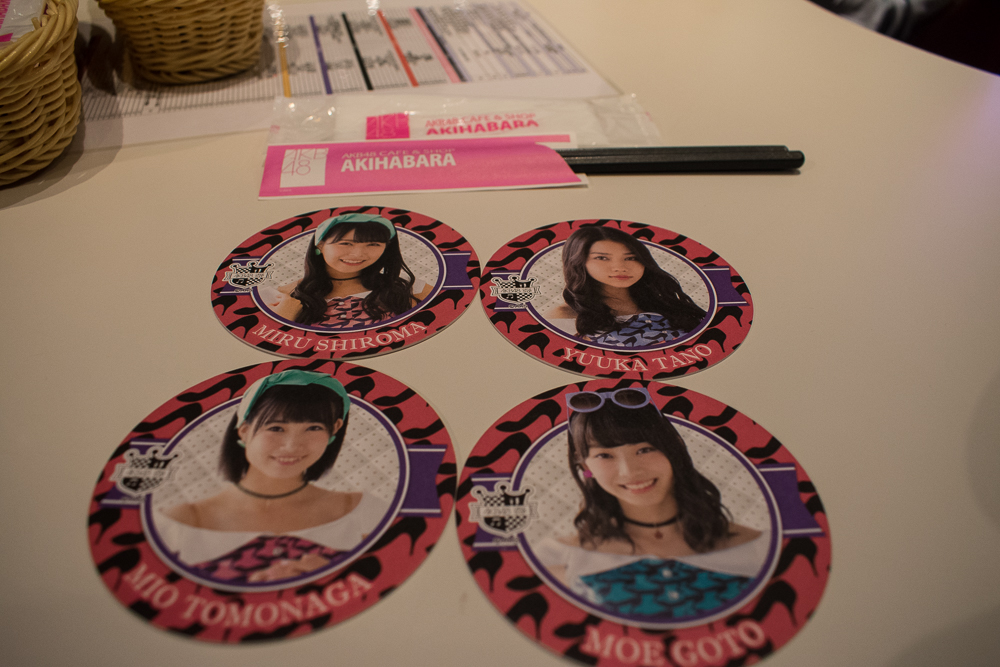 Cool isn't it? If you're a big fan of AKB48, you should definitely visit the AKB48 Cafe in Akihabara.
2. Visit merchandise stores!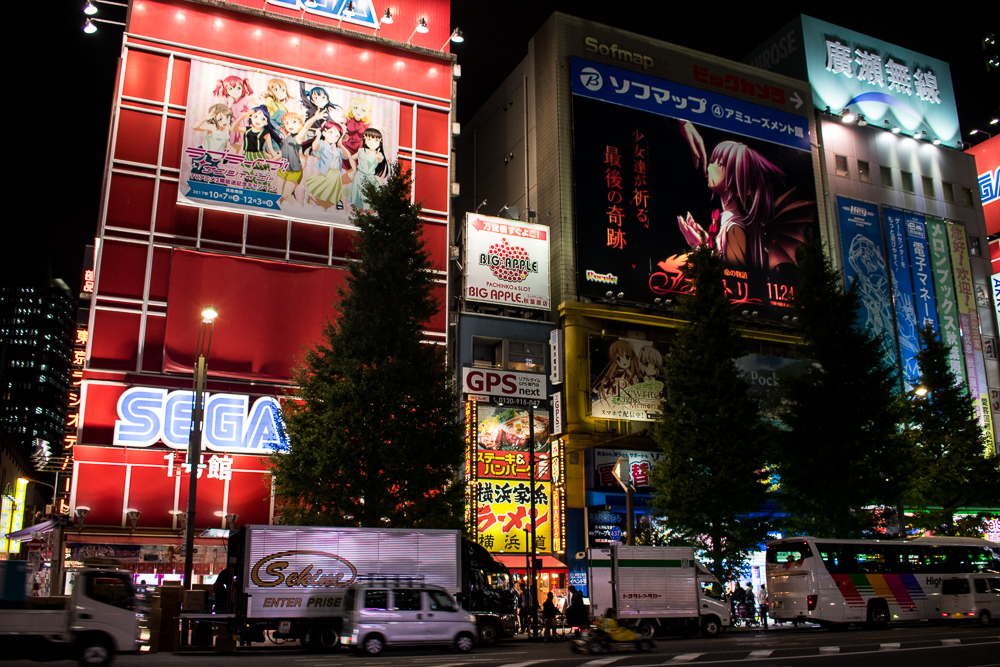 There are plenty of buildings filled with merchandise from anime and games. You can find 9-floors high of all kinds of merchandise you can ever think of.
That's not just one building, but several buildings filled with them.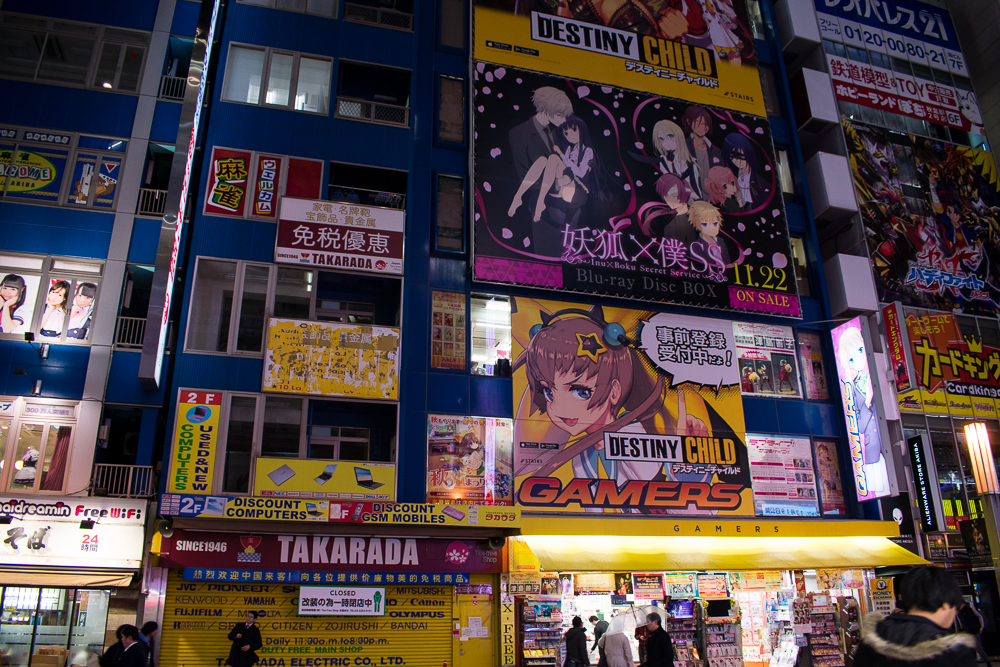 As you can see, it's so lively in Akihabara and the stores all look so appealing, especially to the hardcore anime fans.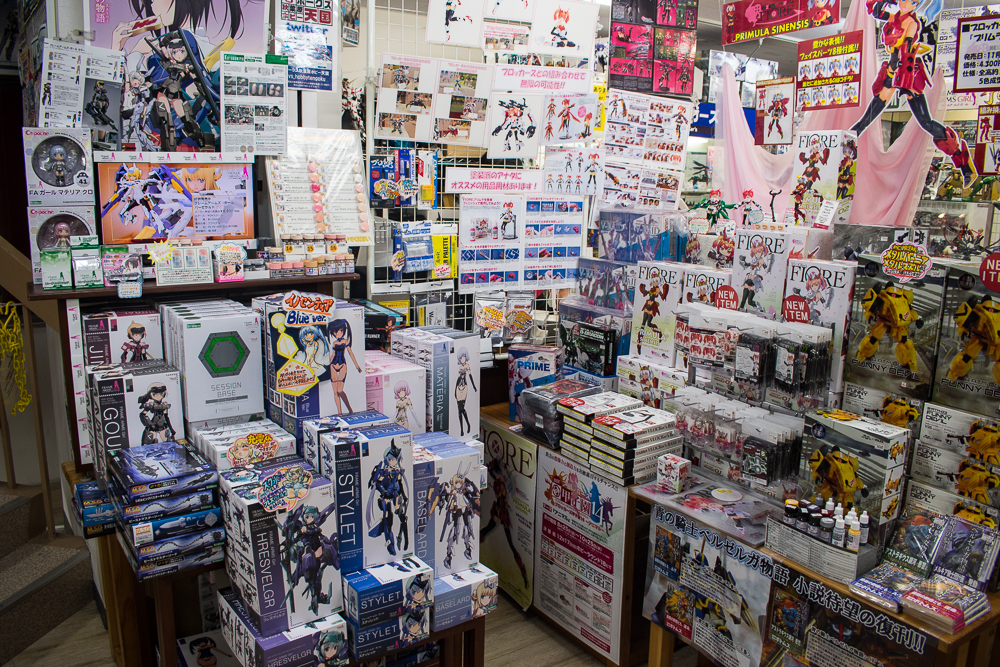 Every floor sells different items from different anime. For e.g. Pokemon might be on the ground floor and Gundam is on another floor.
You should be able to find merchandise from most of the anime you know, if not all. Products ranges from figurines to keychains.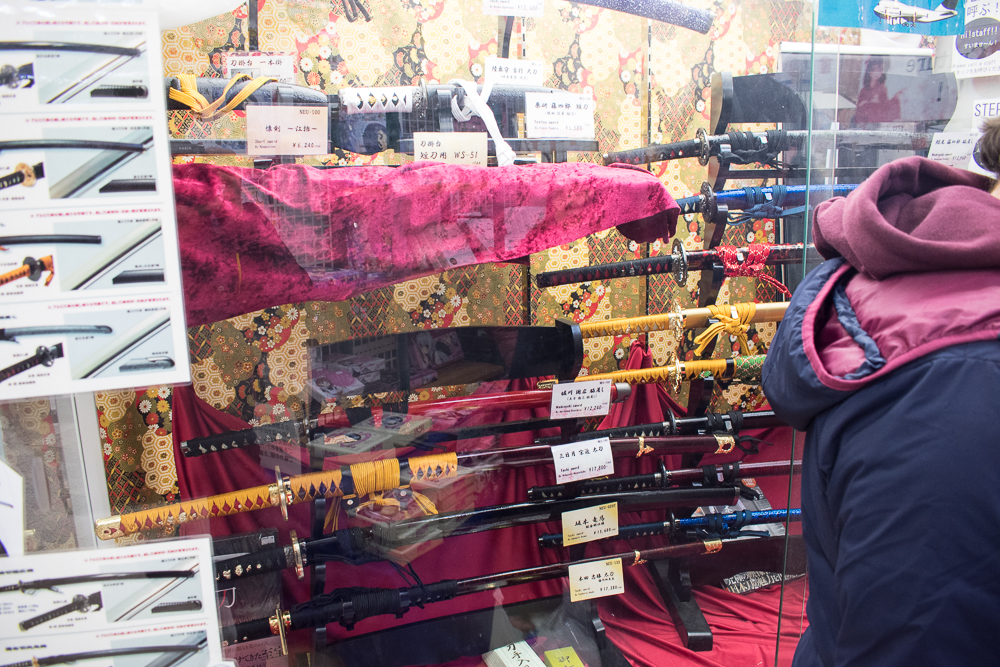 Look at their samurai sword collection. There are plenty of variations you can buy, but bringing it back to your country may be a separate matter.
If you love cute stuff to buy for yourself or for souvenirs, there are plenty of them!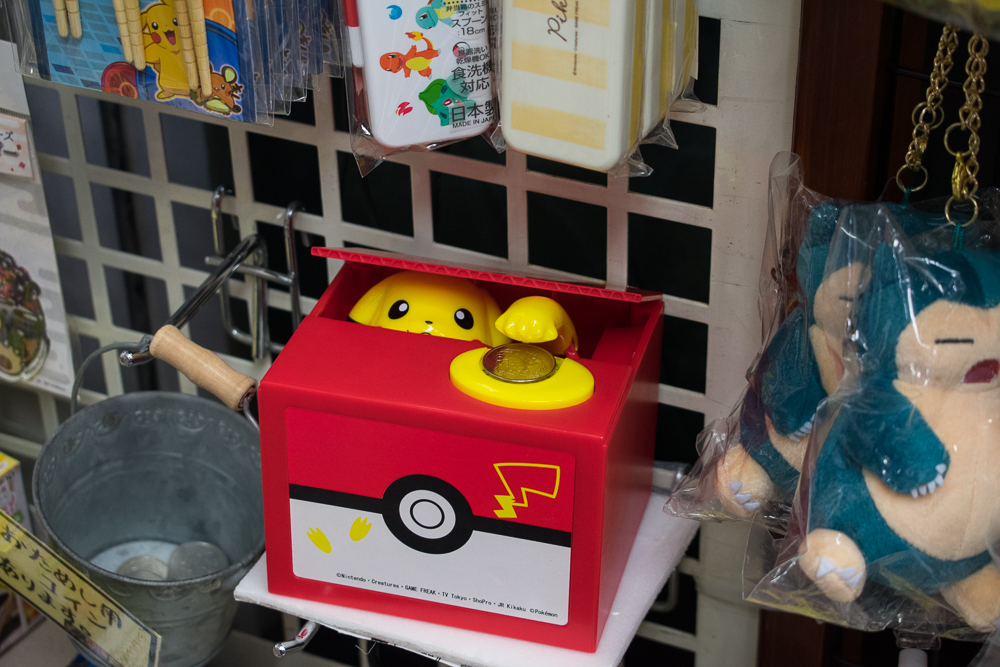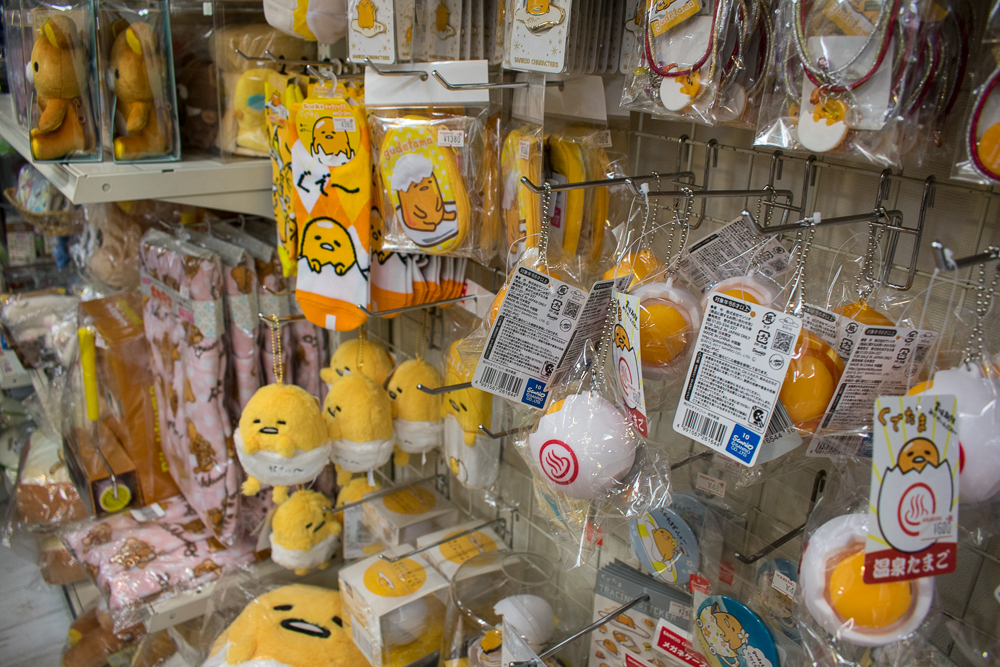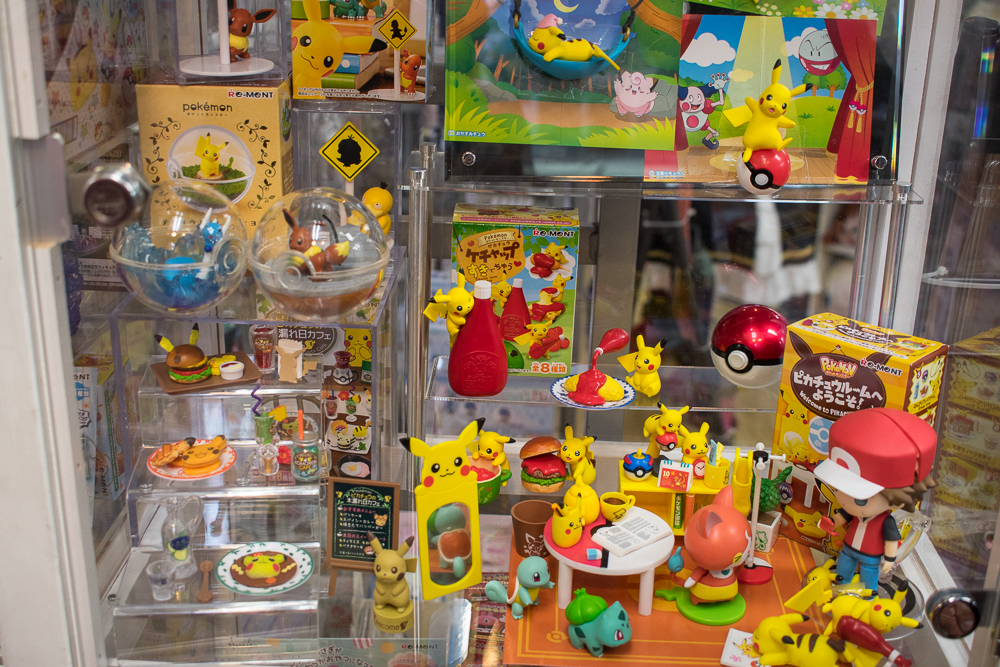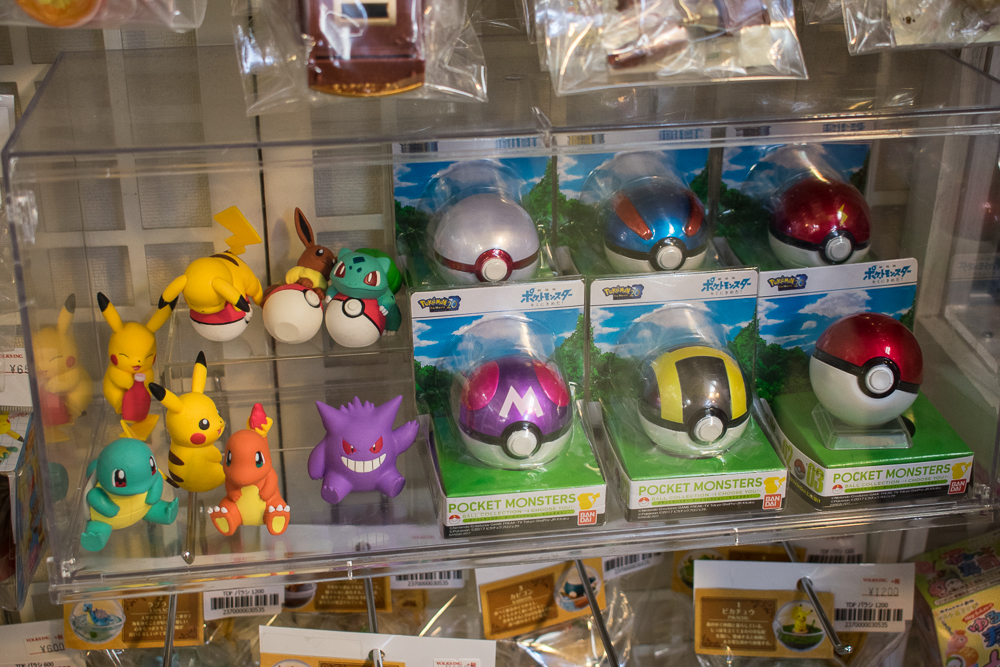 You'll run out of money much faster than you'll run out of items to buy. They pretty much have everything up for sale.
Do reserve some spare cash for shopping if you love anime or game merchandise.
3. Visit Akihabara Radiokaikan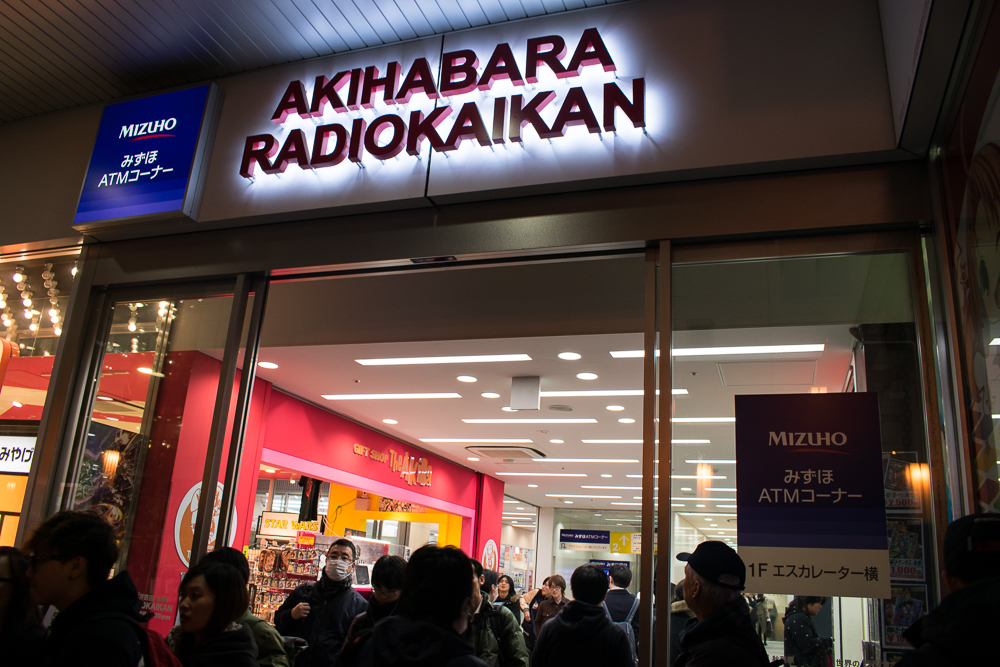 You can also visit the Akihabara Radiokaikan, which is filled with anime merchandise and manga! If you love reading manga or other books, do give this place a visit.
They also have lots of stuff to buy, similar to the other buildings in a sense. There are many floors to this building as well, and one of the floors is even dedicated to adult-rated manga.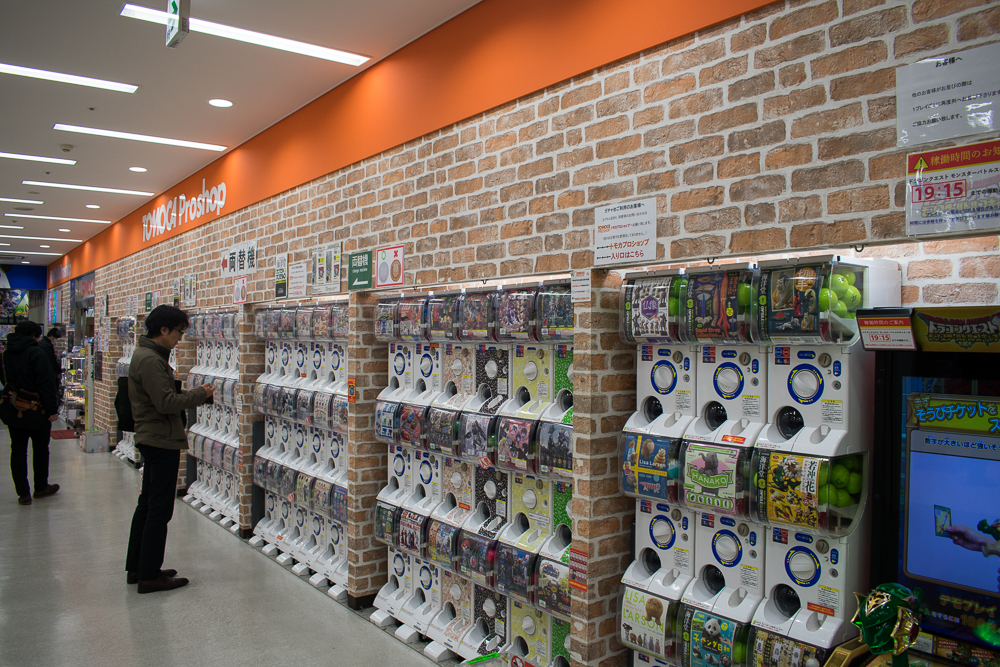 They also have gachapon for you to play with. It's a type of vending machine where you put in coins and spin the knob.
A ball will come out and a toy / merchandise will be inside it. It's one of the more fun Japanese cultures that have been popularized globally.
You can find gachapon in many countries these days.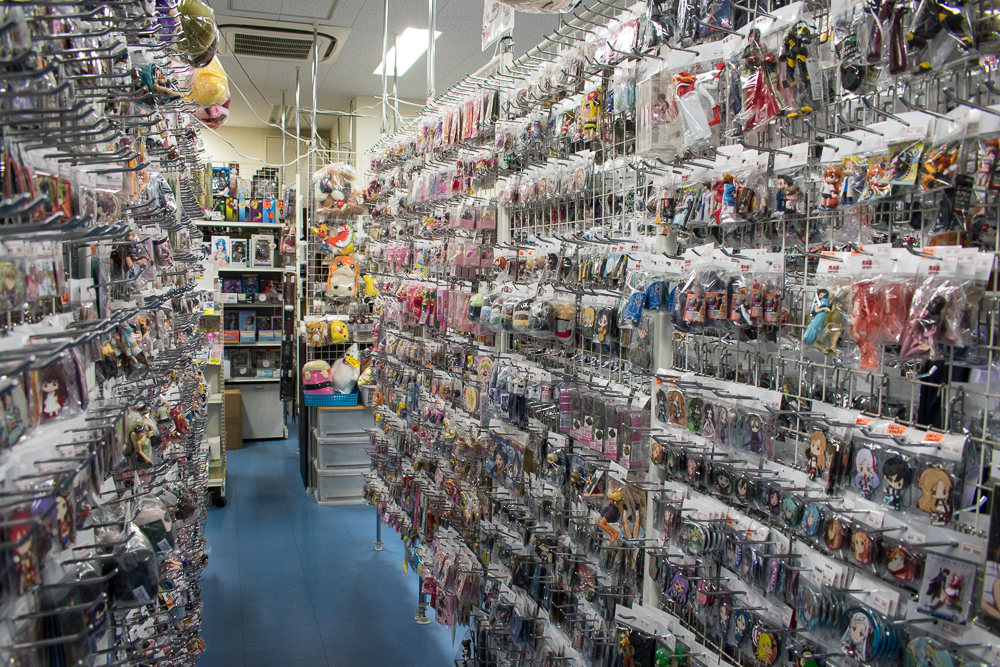 This is also in Radio Kaikan. They have mini figurines for sale that are pretty cheap. Don't miss this place if you're a collector of cute figurines!
4. Visit a maid cafe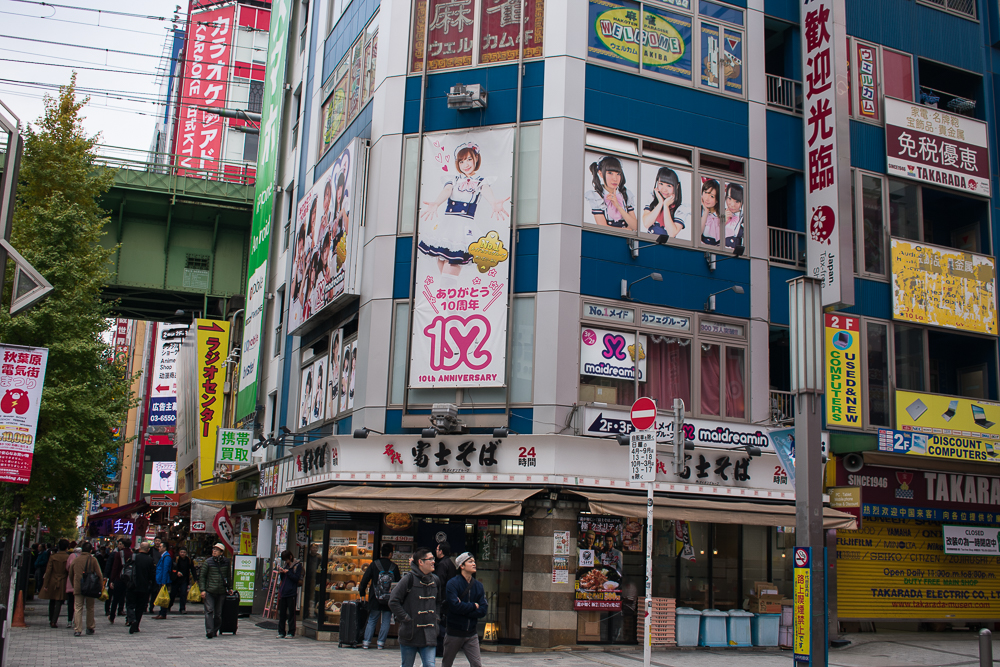 Maid cafes are one of the most bizarre and unique experiences in Japan. You may want to put this in your "things to do in Akihabara" list.
They are a popular concept among otakus and you can now find maid cafes held during anime conventions around Asia.
You'll find "maids" promoting their maid cafe on the streets of Akihabara. Many maid cafes have come up, which means more competition for them.
The maids will dance, sing and even chant some Japanese phrases and the food served is "cute" as well! It's more of a cute concept and has nothing to do with "adult-rated" stuff.
You can watch this YouTube video on how maid cafes are like.
5. Eat some street food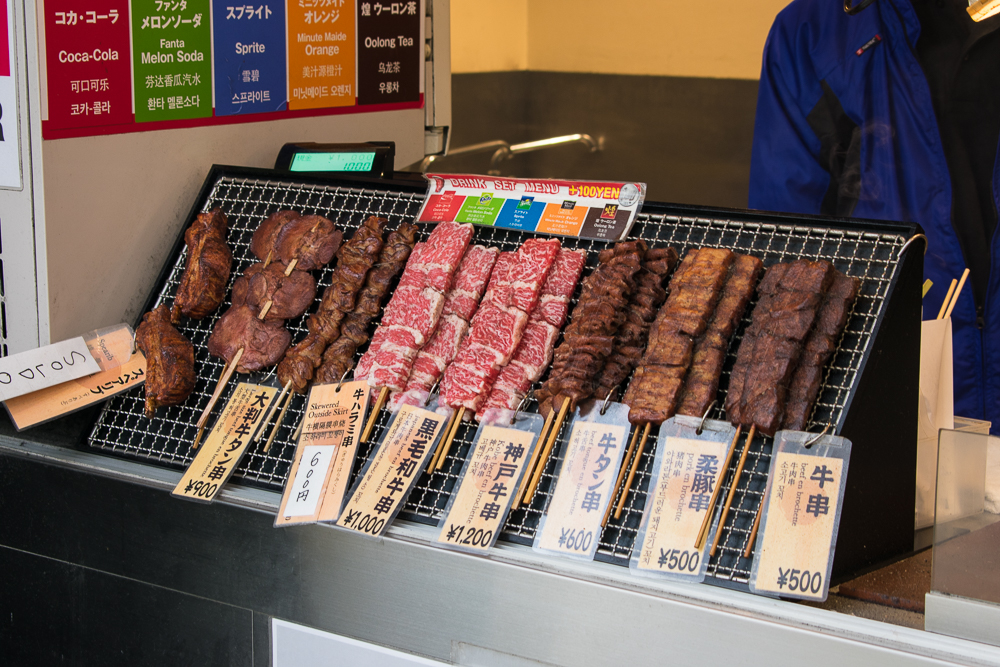 If you're tired from all the walking and shopping in Akihabara, maybe it's time to rest and have some street food.
They have some awesome beef skewers here that you can get from 500 to 1,200 yen, depending on the quality of the meat.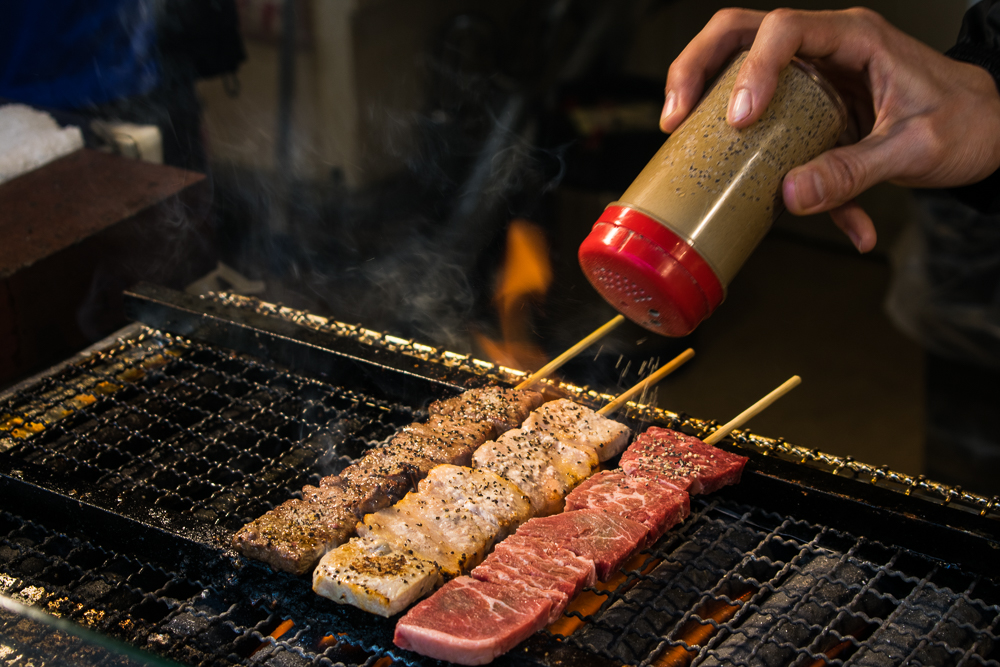 It was grilled to perfection.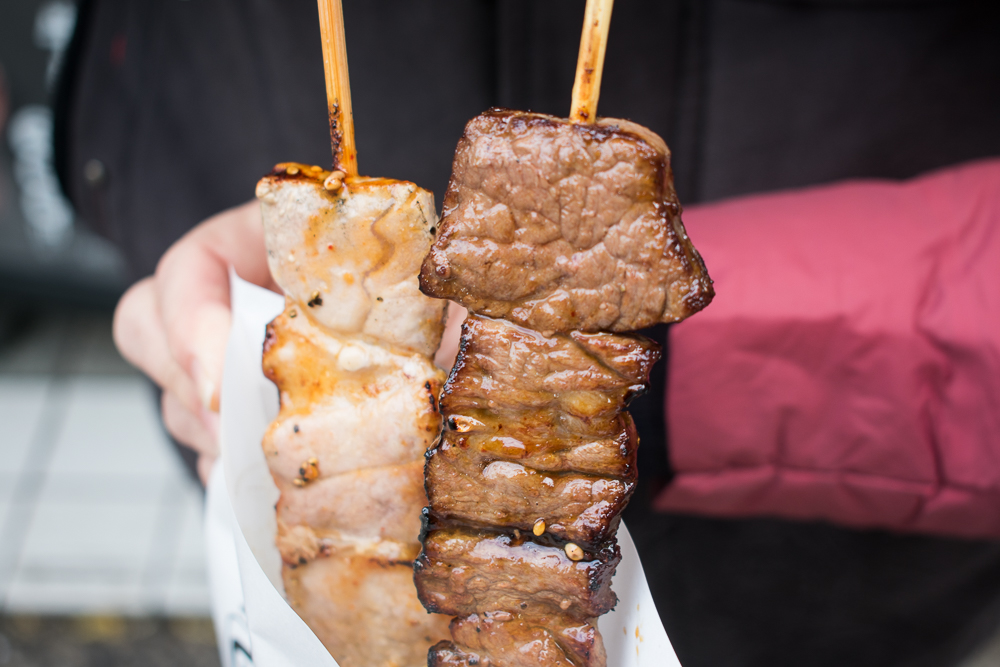 As they don't have seats for you, you can just sit or stand at the road side and eat. That's what others were doing so we followed them.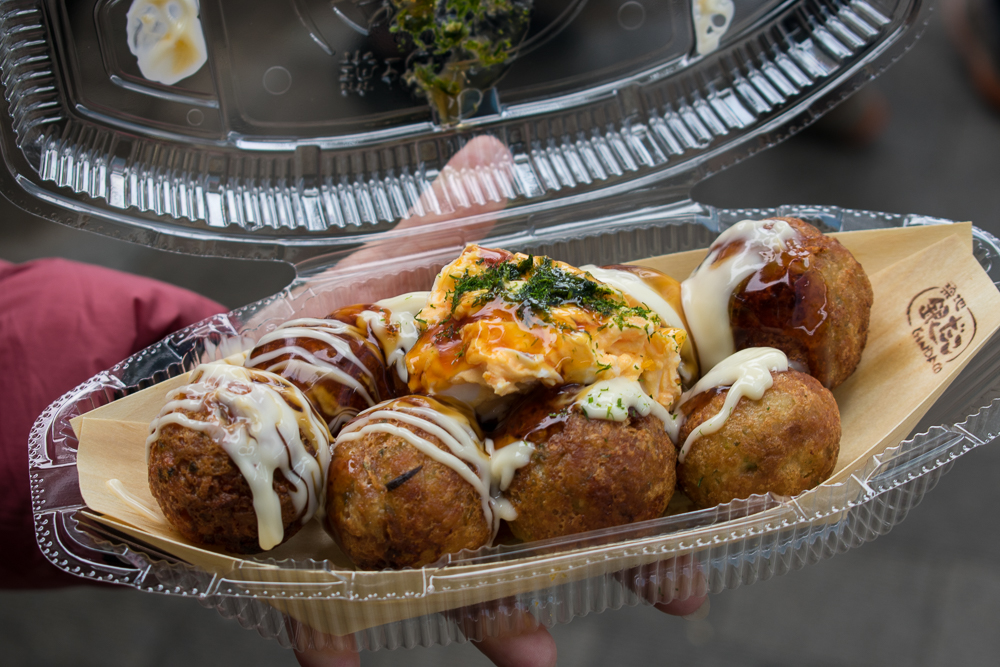 Don't forget to try the Gindaco takoyaki as they are amazing! Gindaco is very popular in Tokyo and have plenty of branches around Tokyo (so you won't miss them).
It's always nice to have a snack before resuming your sightseeing in Akihabara.
6. Visiting Akihabara with a local guide
Have you also checked a local tour for exploring in Akihabara yet?
If you're uncertain as to how to get to these unique places shown above, going with local guides is another option for the deep experiences! Local tour guides from Magical Trip will take you around in the geek world in Akihabara.
Throughout the tour starting with the world of old school video games, you will be fully enjoying the atmosphere in the city of sub-culture with spells by maids and gigantic games besides tons of anime figures!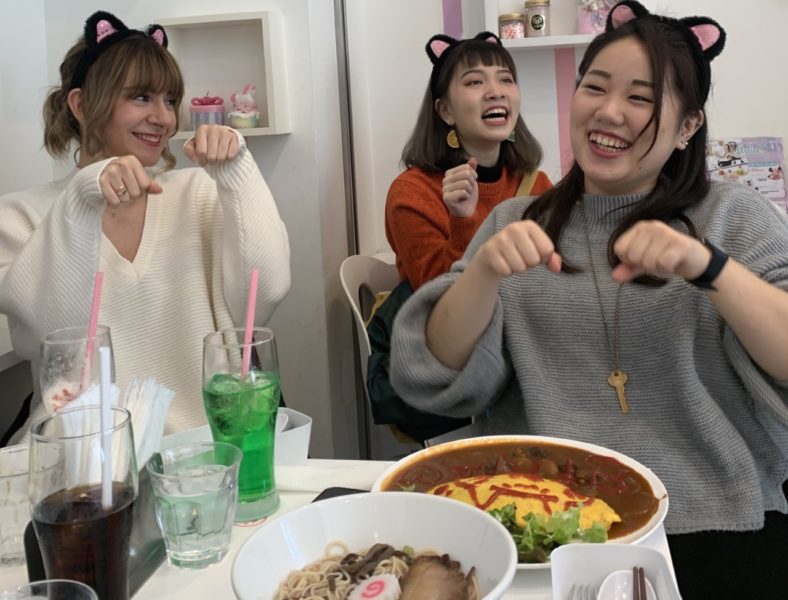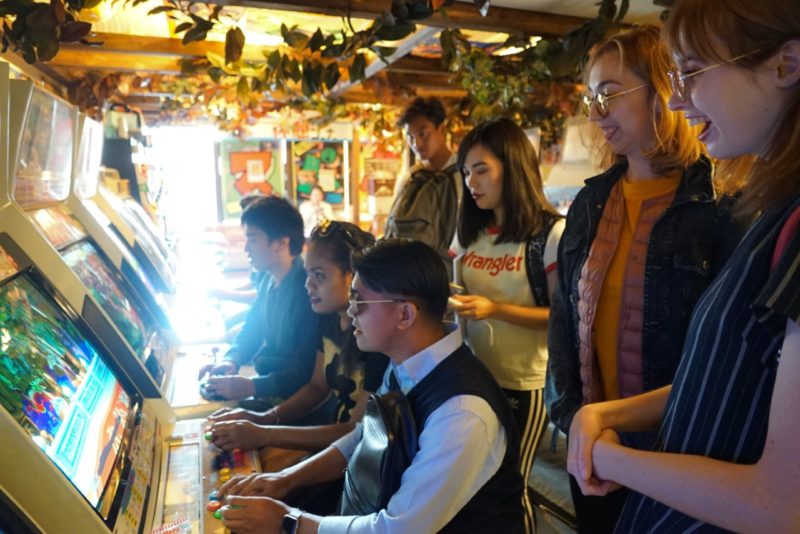 It's also worth knowing that walking around with friendly locals could not only take you to the local places but also make your travel way more fun moment! They all wish you could end up your travel with some local friends there! Neither having the communication difficulties nor getting lost in the city would also be helpful for the first time in Japan.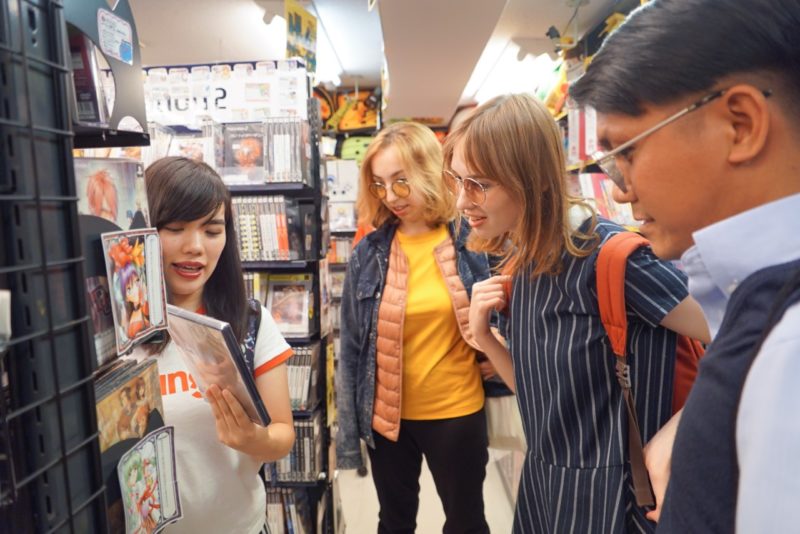 Interested yet? Why don't you join the Anime and Gaming Adventure Tour in Akihabara from Magical Trip?
Other things to do in Akihabara
There are plenty of things to do in Akihabara, and the list above is just scratching the surface.
There are other things like visiting the Gundam Cafe, Square Enix Cafe or even shopping for electronic products. Do note however, that electronic products in Japan may not work in your country if the power requirements are different.
Thanks for reading!
---
Do check out other articles as well:
Hakone Day Trip – Round Course (Japan)
Shiba Park Hotel Review – Quiet And Awesome Place In Tokyo
4 Things To Do At Tokyo Tower In 2020
My Trip To Tsukiji Market (Tokyo, Japan)
9 Fun Things To Do At Asakusa (Tokyo, Japan)