Tokyo tower is one of the attractions for tourists who visit Tokyo, Japan. It's also a popular destination to take photographs especially since the tower looks pretty majestic both in close range and from afar. It's not the highest tower in Tokyo though.
The highest building is now the Tokyo Skytree which is also a shopping destination at the bottom. Do check out that place as well.
Here are some of the things that you can do at Tokyo Tower.
1. Take photographs of Tokyo Tower
It was modeled after the Eiffel Tower in Paris and it stands tall at 333 meters. Skytree is double that height!
We took a lot of photos at Tokyo Tower and it looks beautiful, especially when it's lighted at night. If you're on the way to Tokyo Tower from Shiba Park, you can take some photographs along the way as well.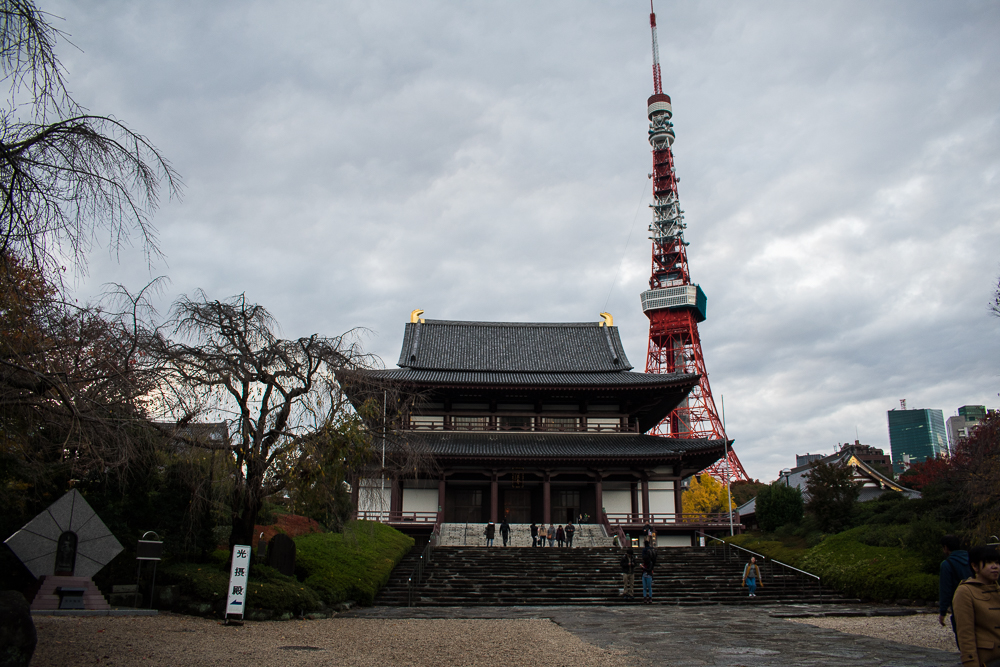 You'll probably see this building before you reach Tokyo Tower, depending on which direction you come from. It's a nice place for photography as well. This was taken in late autumn.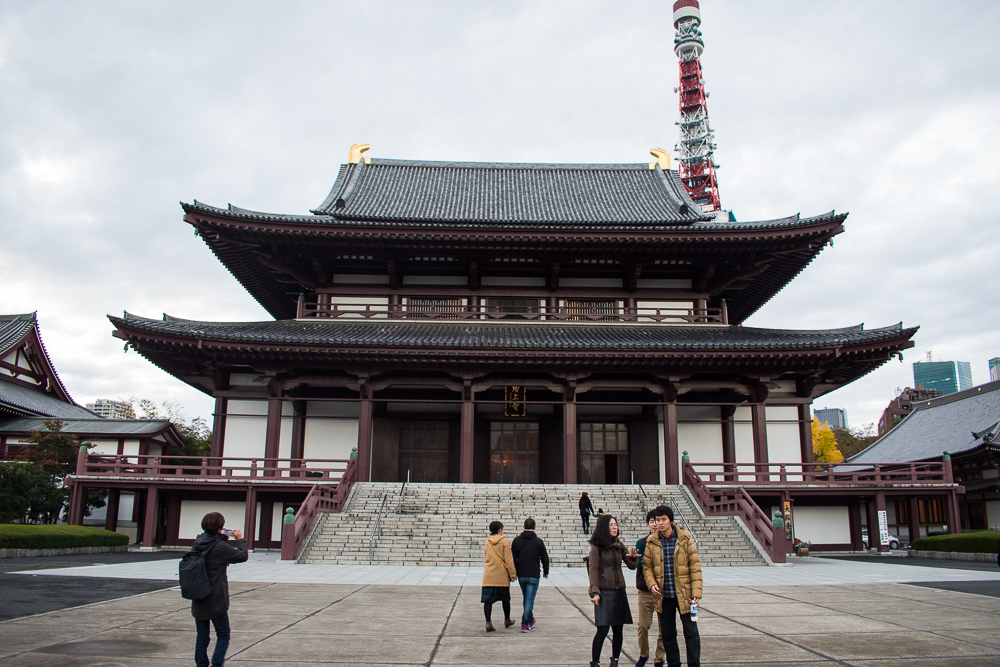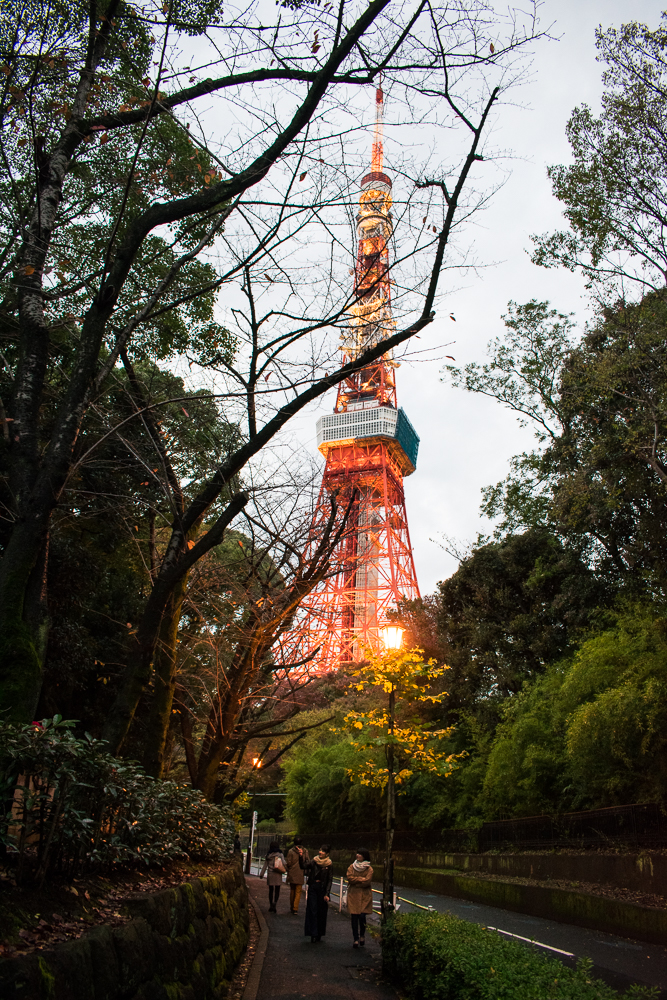 It looks pretty majestic when you walk towards it. There's a walkway and you'll see other locals and tourists going that direction as well. You shouldn't get lost.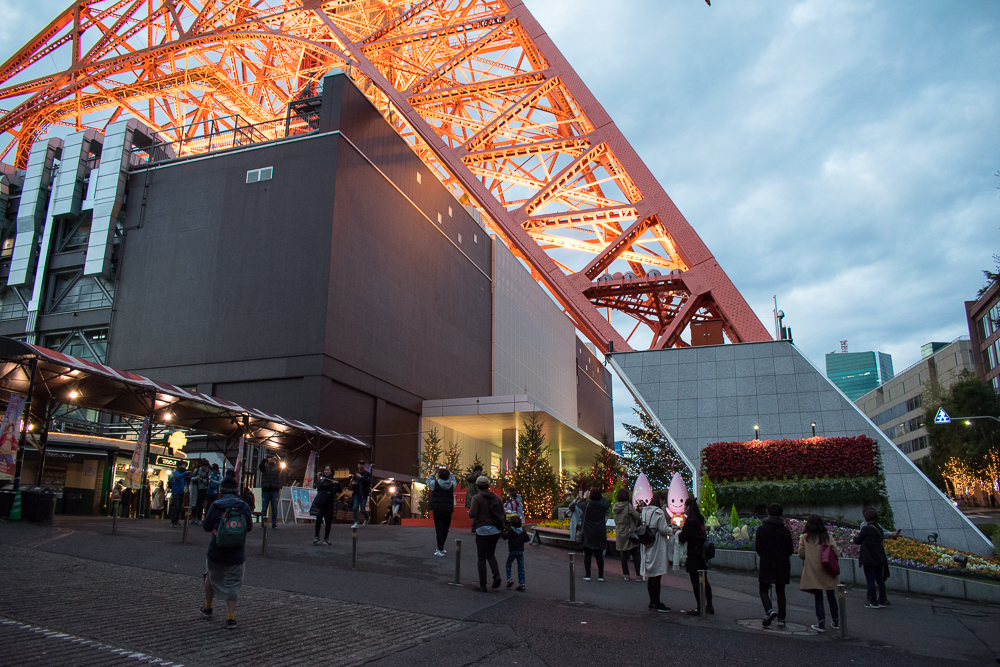 This was the base of the Tokyo Tower. There were Christmas decorations even though it was still November when we went there. There's also a popular crepe store which you can find at Harajuku as well. It's called Marion crepes and it's one of the more popular ones.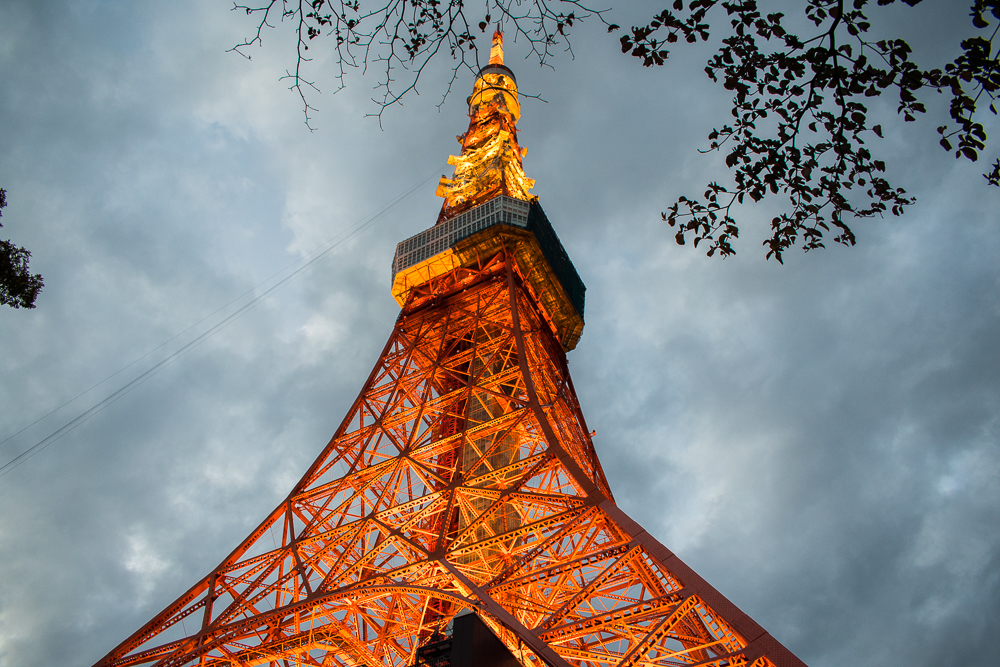 Doesn't it look beautiful in the evening? There were plenty of professional photographers shooting as well.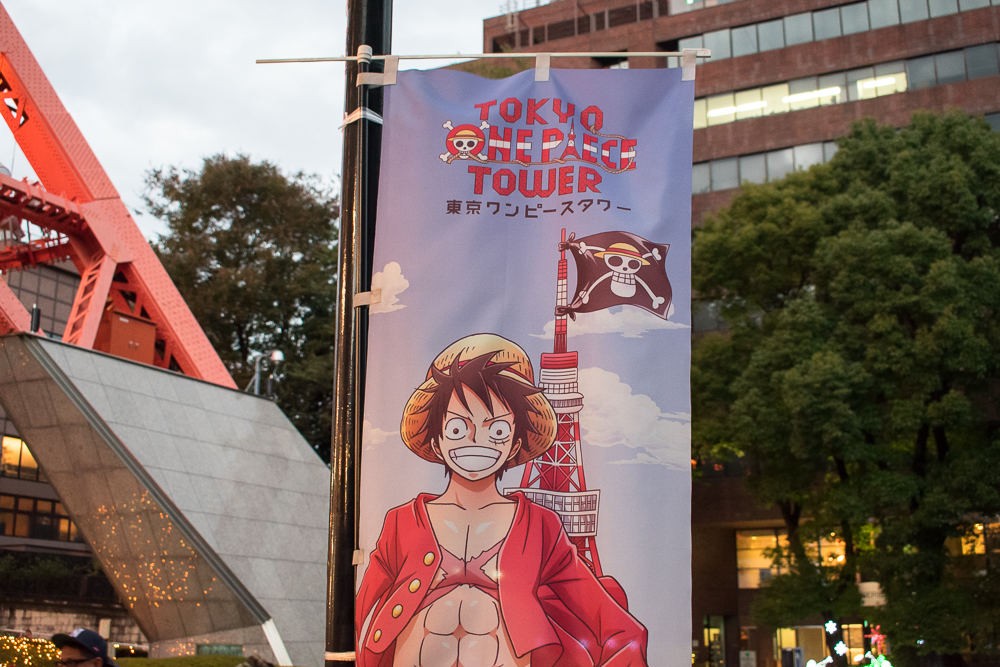 Tokyo Tower has now partnered with One Piece and is now called the Tokyo One Piece Tower. It's a brilliant move considering One Piece is one of the top mangas / animes in Japan and it's internationally popular. It's also the longest running manga by far.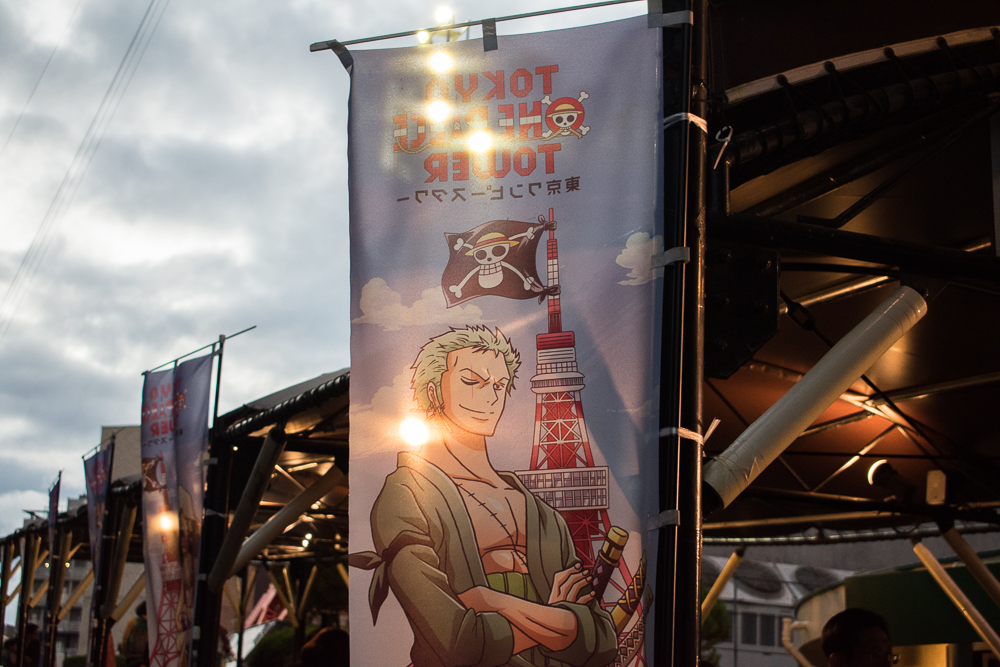 This one is Zoro from One Piece as well.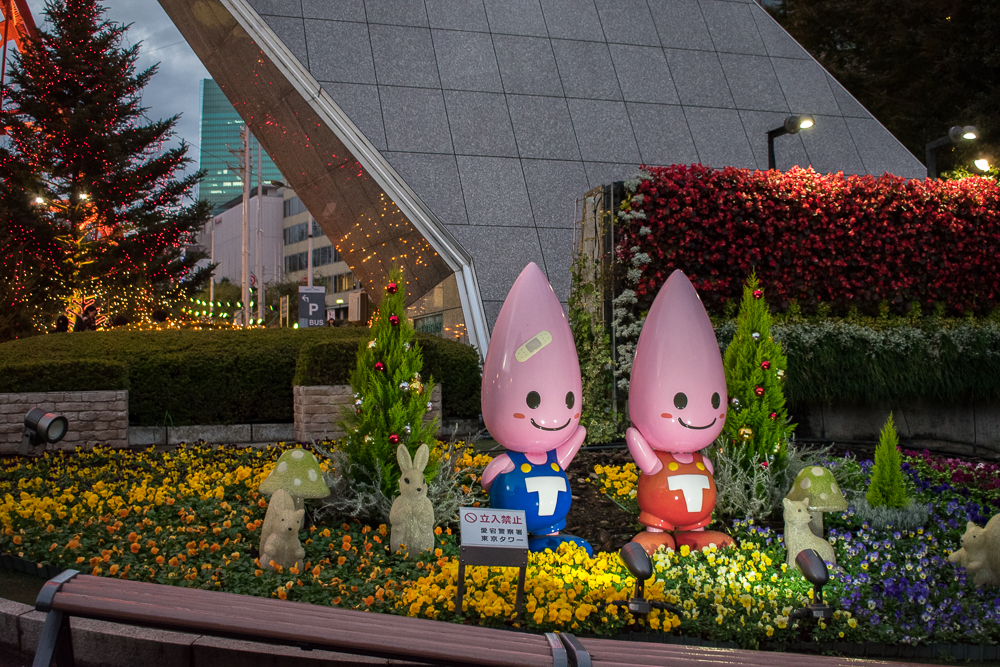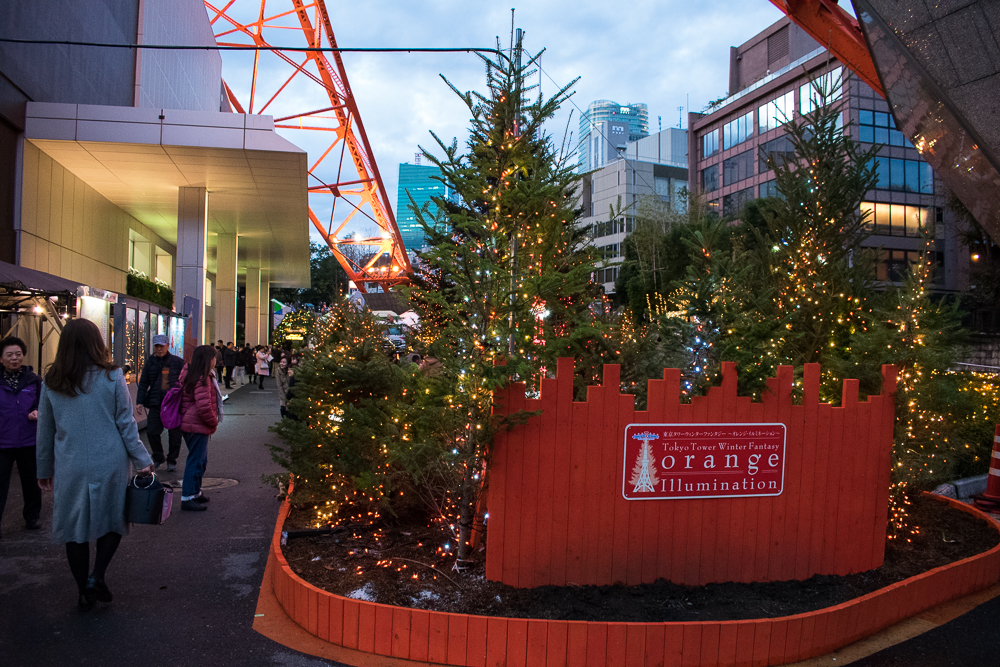 They had a number of Christmas trees and there were plenty of locals taking photos here.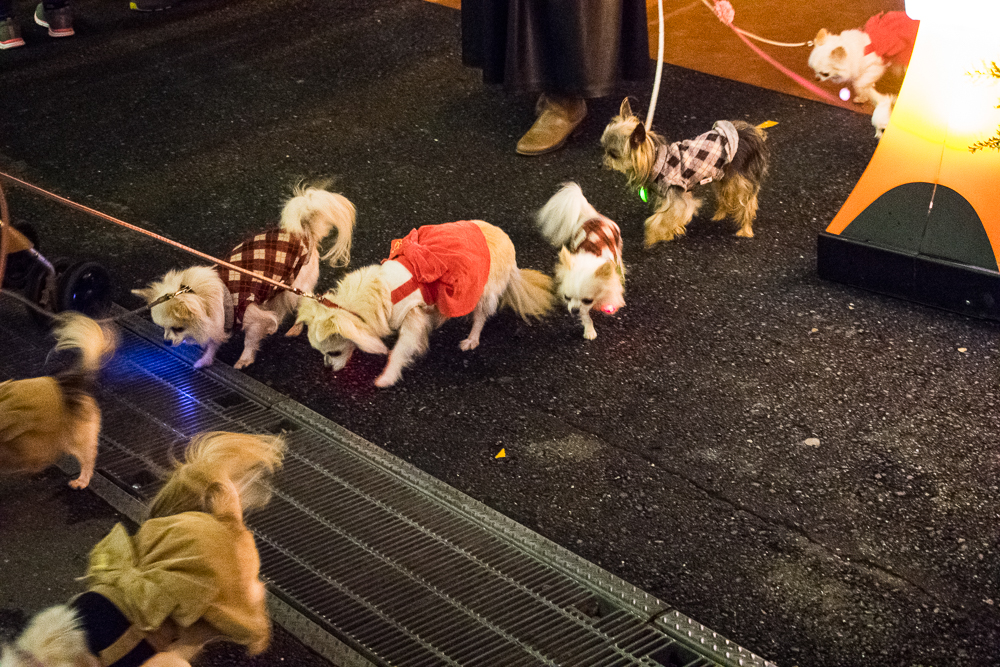 The locals brought their cute dogs as well!
2. Visit the One Piece store!
All One Piece fans from around the world have to come to Tokyo Tower as there's a big One Piece official store at the ground floor.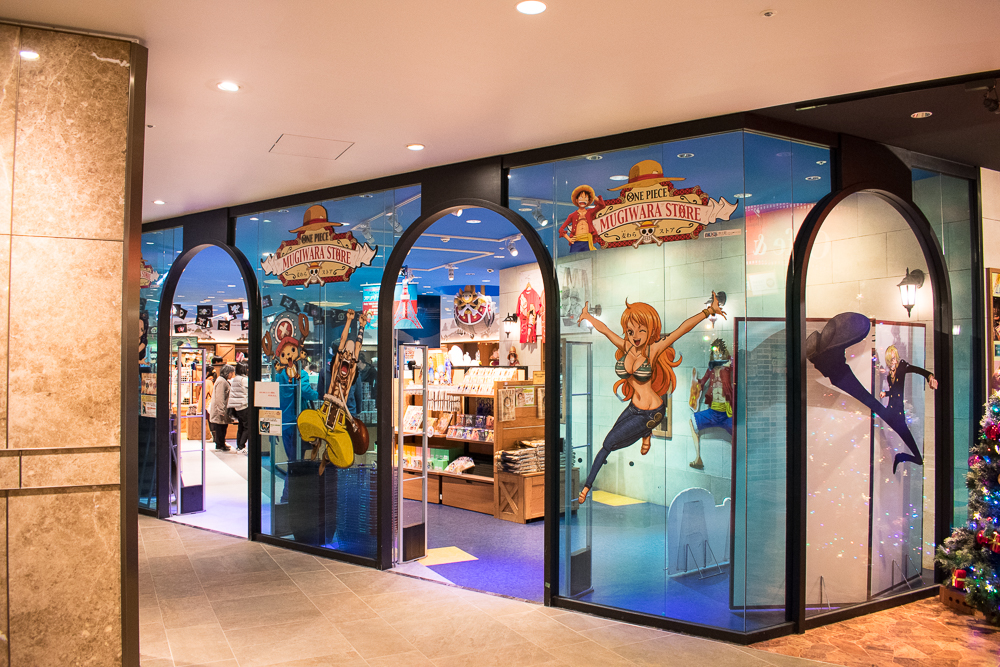 This is basically a paradise for all One Piece lovers and we did hear of it prior to coming here. That said, we didn't know the One Piece store was located inside the building. They have everything related to One Piece.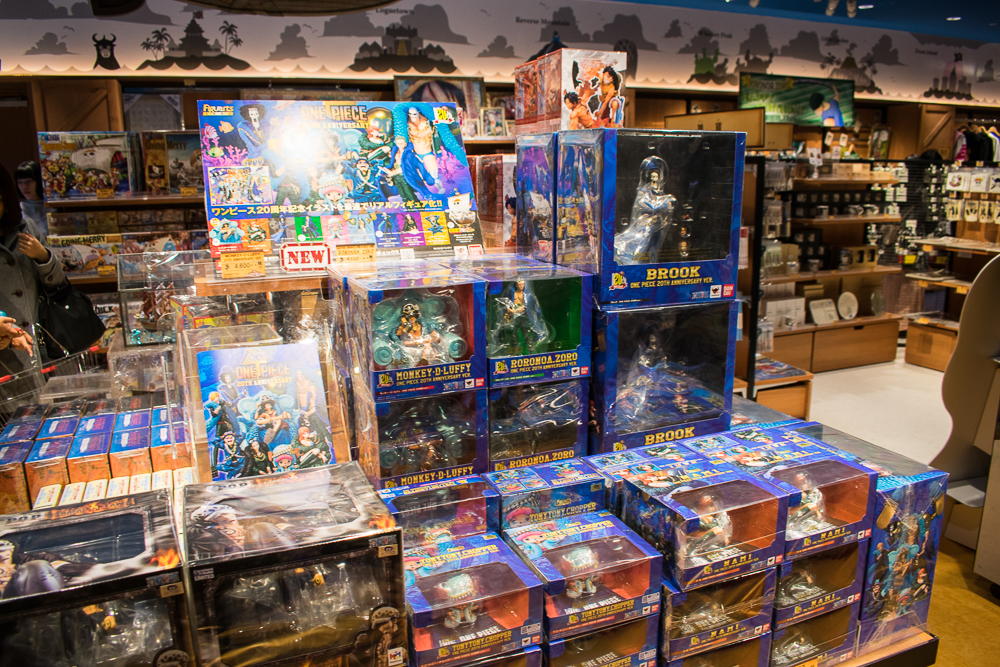 They sold figurines, towels, keychains, ship figurines, chopsticks, plates and basically everything else you'll find in a souvenir store. The only thing is, they're all related to One Piece and it's no surprise if you want to buy everything here!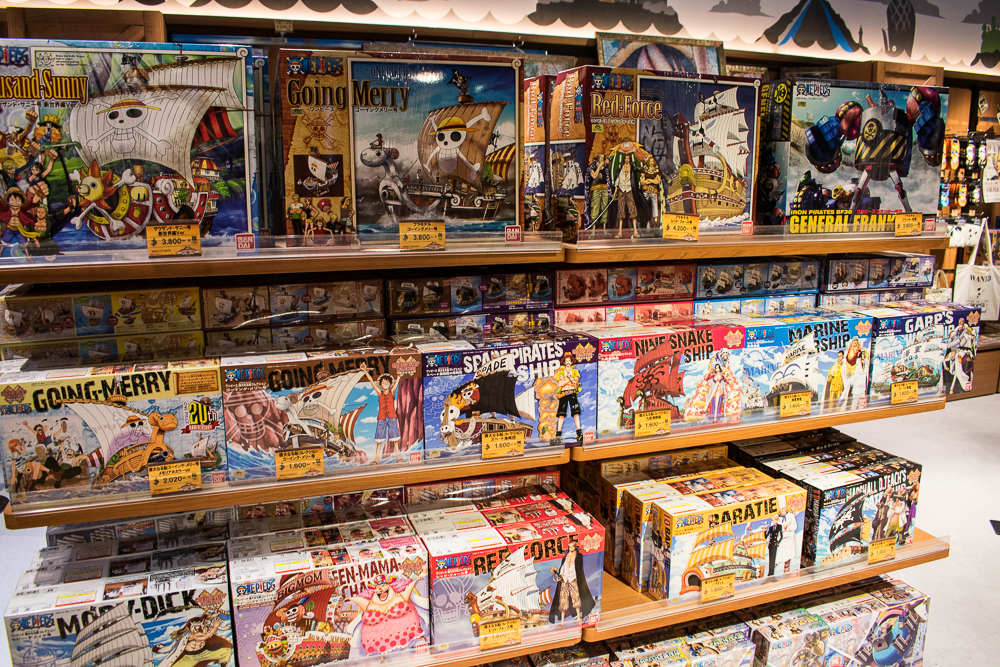 There are plenty of pirate and marine ships in the manga itself, so you'll probably want to get one of these if your budget is sufficient.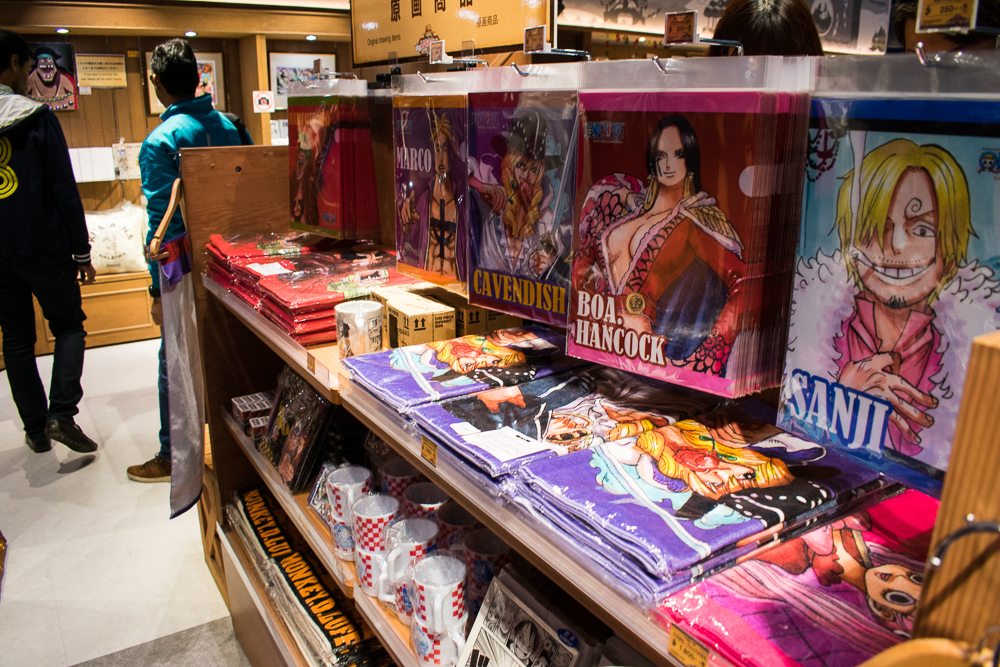 All of my favorite characters here! Except Cavendish perhaps.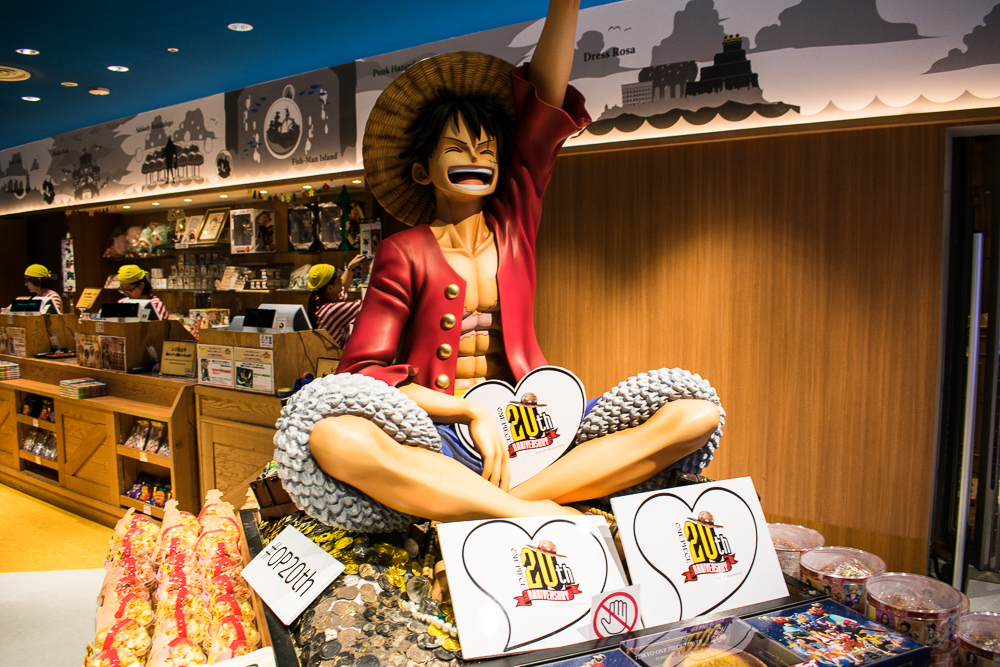 A huge Luffy figurine at the front of the shop. They even sell their own popcorns. Okay maybe it's too commercialized.
However, it's still a fun place to look at and buy some souvenirs back for yourself and for your hardcore friends.
They even had vending machines where you could put 500 yen in exchange for One Piece coins. It's great for collection.
3. Visit the observatory
Perhaps the main reason you're here is to visit the observatory and get a view of Tokyo. It's only half the height of Skytree so you could probably see further from the latter.
They have two types of tickets. One is the regular observatory pass that everyone has to buy to go up there. The other one is an upgraded version that allows you to explore additional things and it's called the One Piece tour.
We didn't go for the One Piece tour since it's more expensive but you should try if you have the budget. It's catered towards the fans.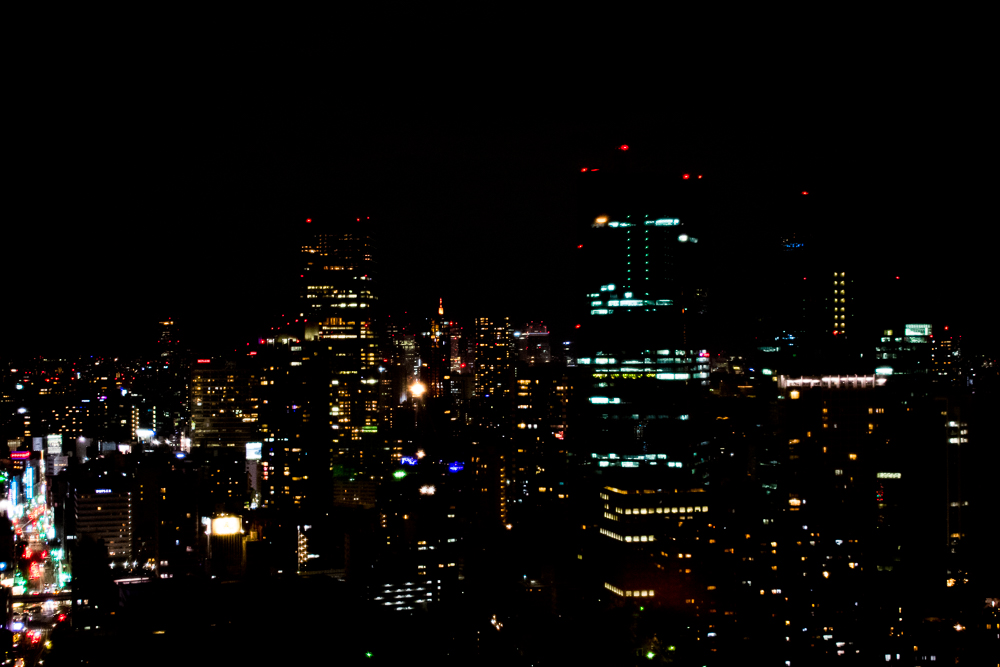 This pic was taken from the observatory. Unfortunately when we visited the top was under maintenance, so we only went to the middle of the tower (half the height). I edited it to be darker because there's a lot of noise in the photos.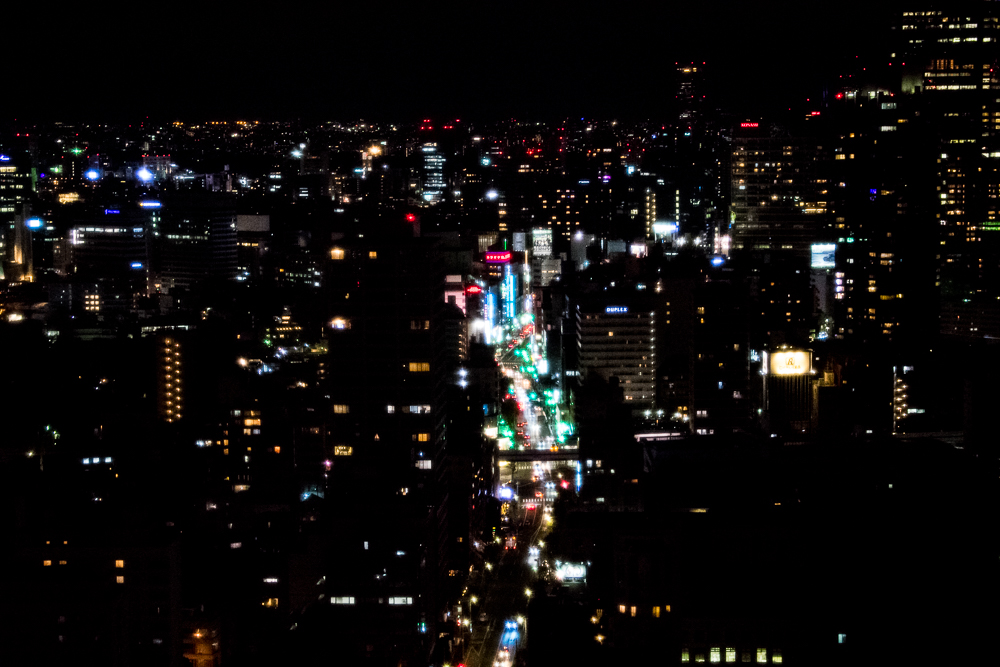 Looks like a busy street with lots of lights.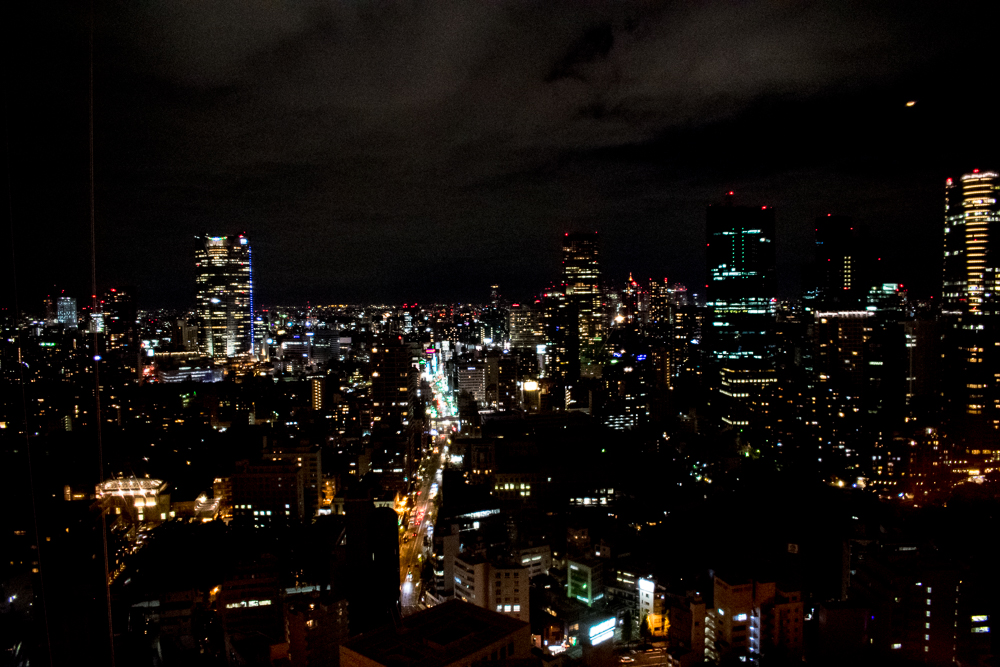 Pictures taken through the glass isn't that nice because the glass is already a little stained.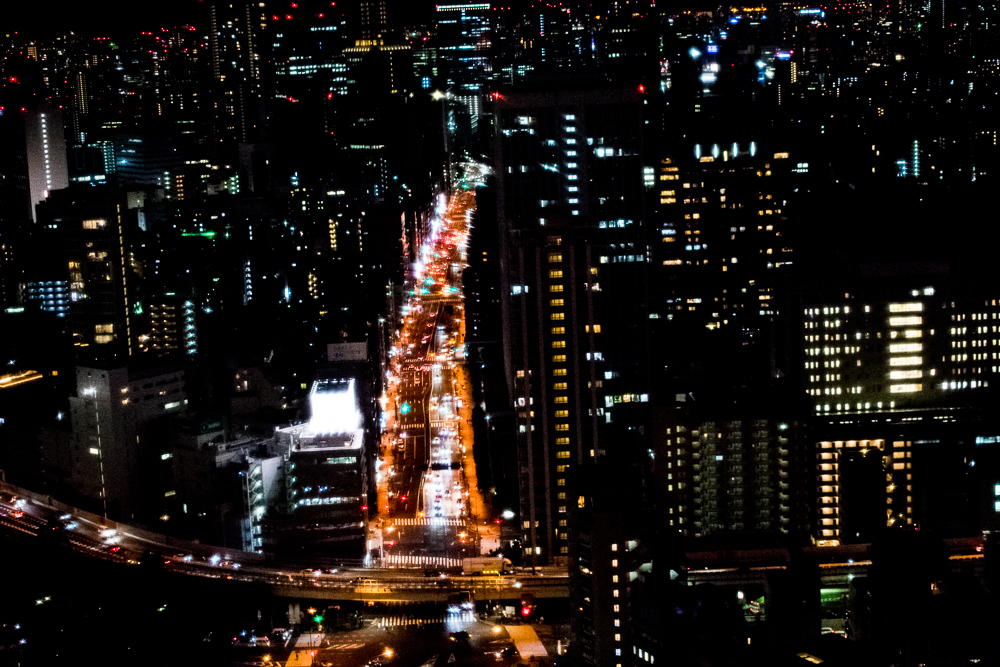 I wonder what busy road that is.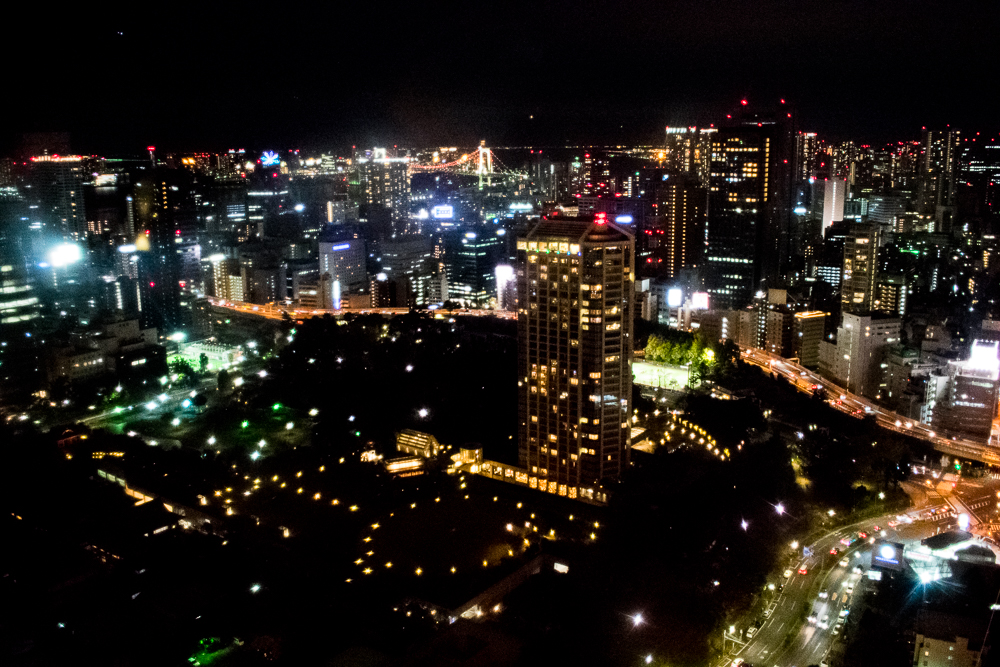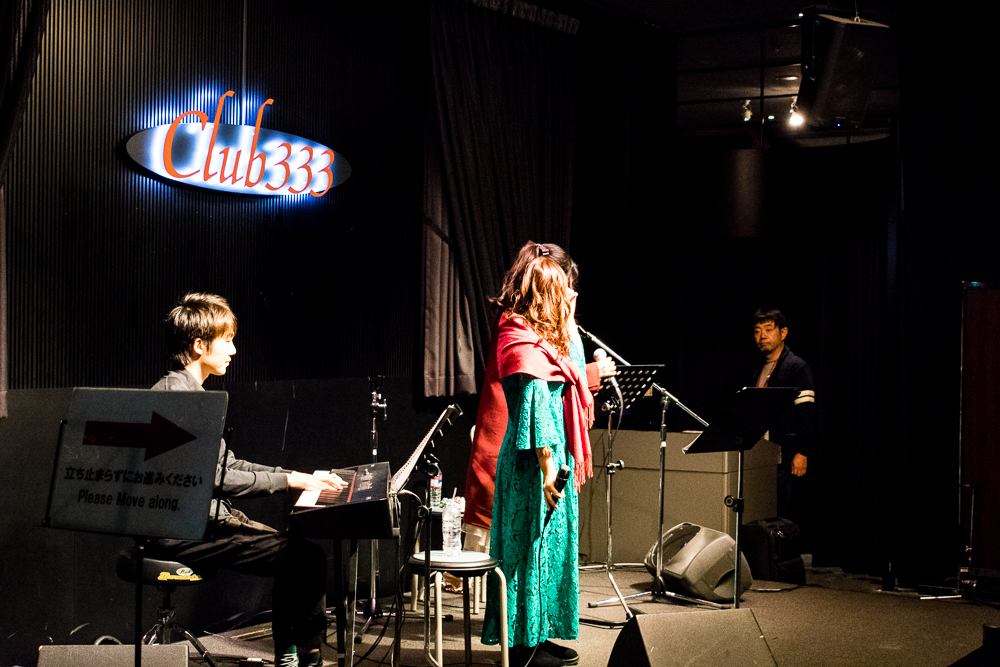 When we went to a lower floor, there was a live performance by a band led by two female singers. I don't know who they were but they sang really well.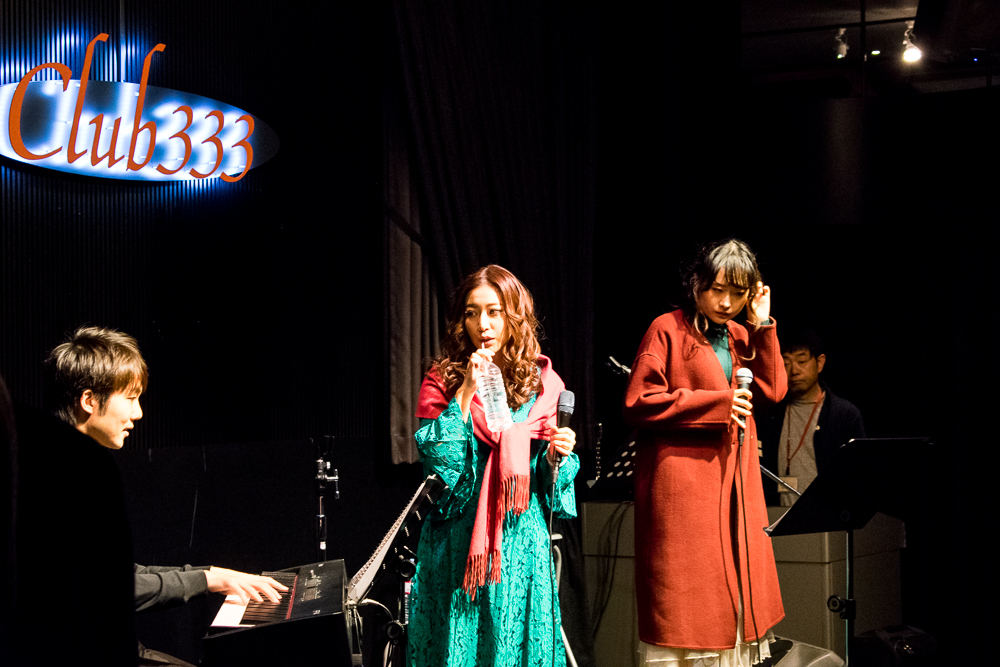 There's also an eating place right beside it but it was full as most of them are enjoying the view or watching their performance.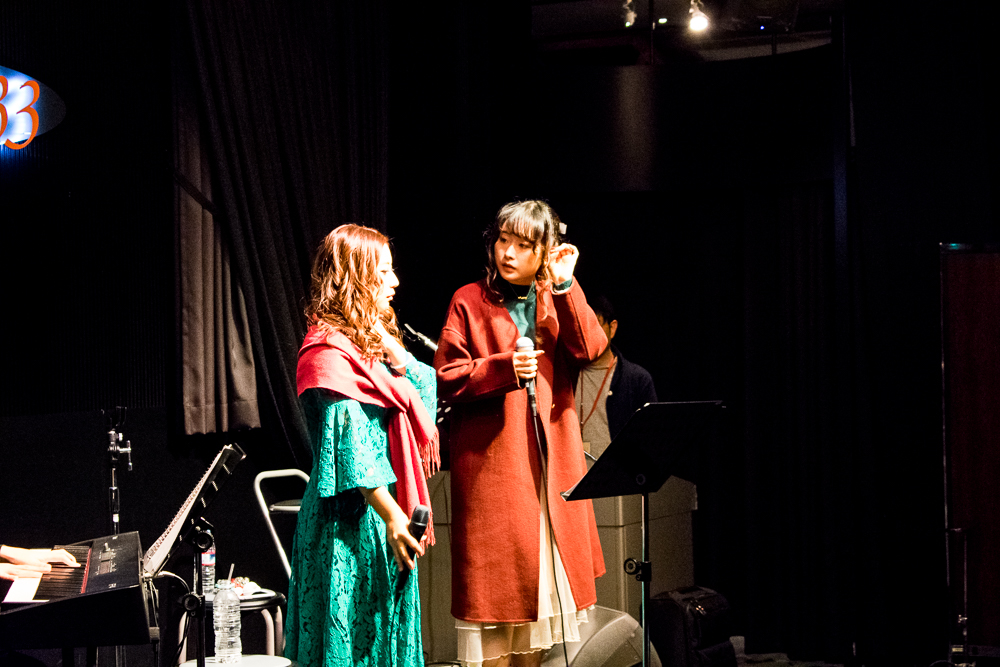 4. Buy some souvenirs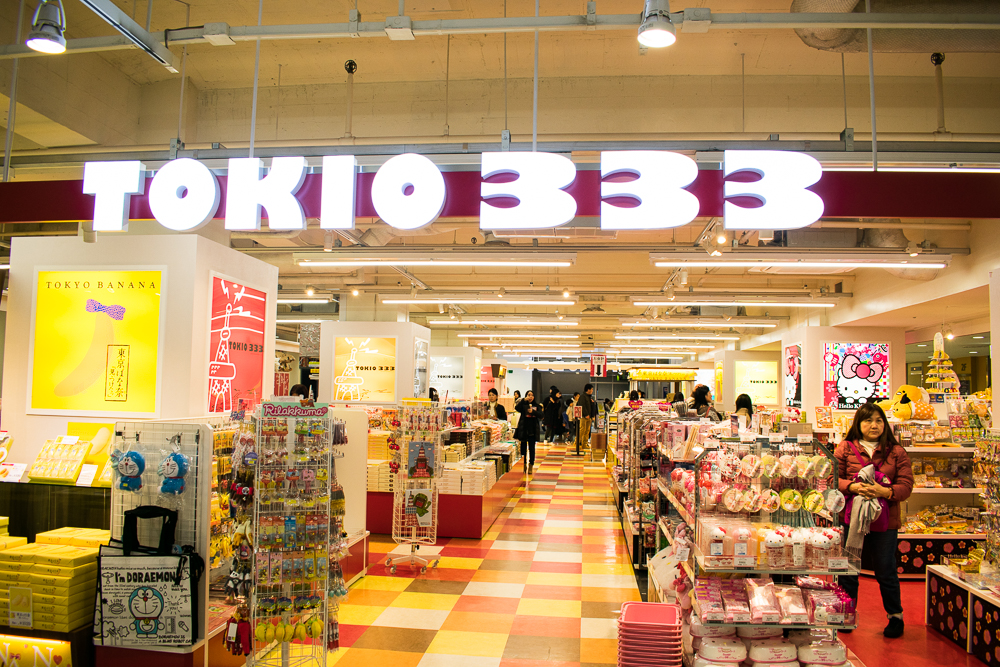 They have an awesome souvenir store called Tokio 333 and you can probably buy lots of souvenirs here.
They have Tokyo Banana for dessert, cute items related to Gudetama, Hello Kitty, Doraemon and other cute stuff.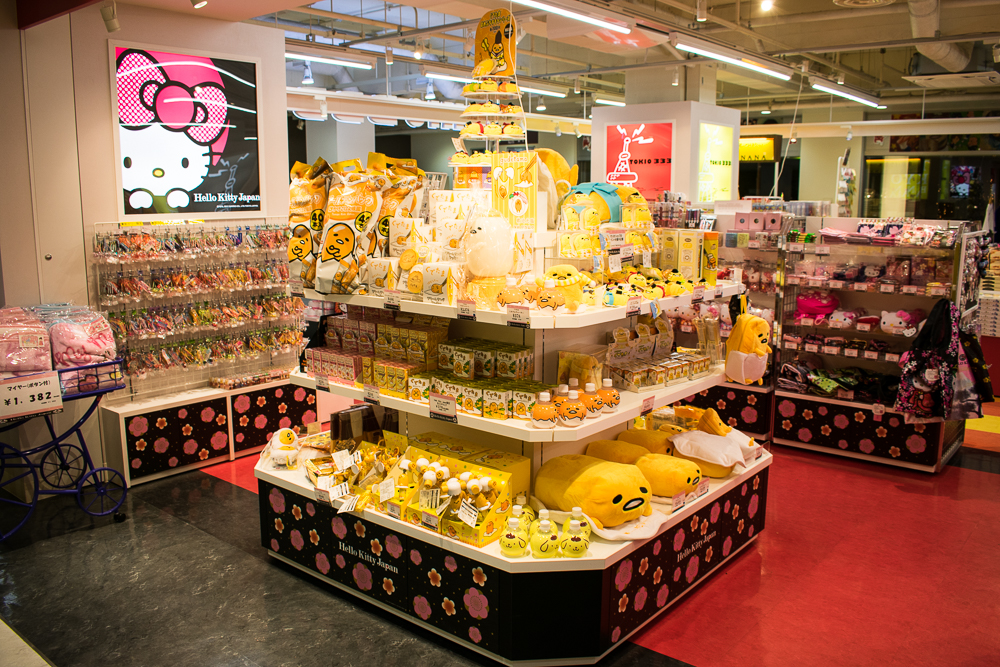 Do check out their awesome fridge magnets as well. Japan is known for their range of cute souvenirs and gifts to buy. I personally bought a lot of stuff and went over my budget!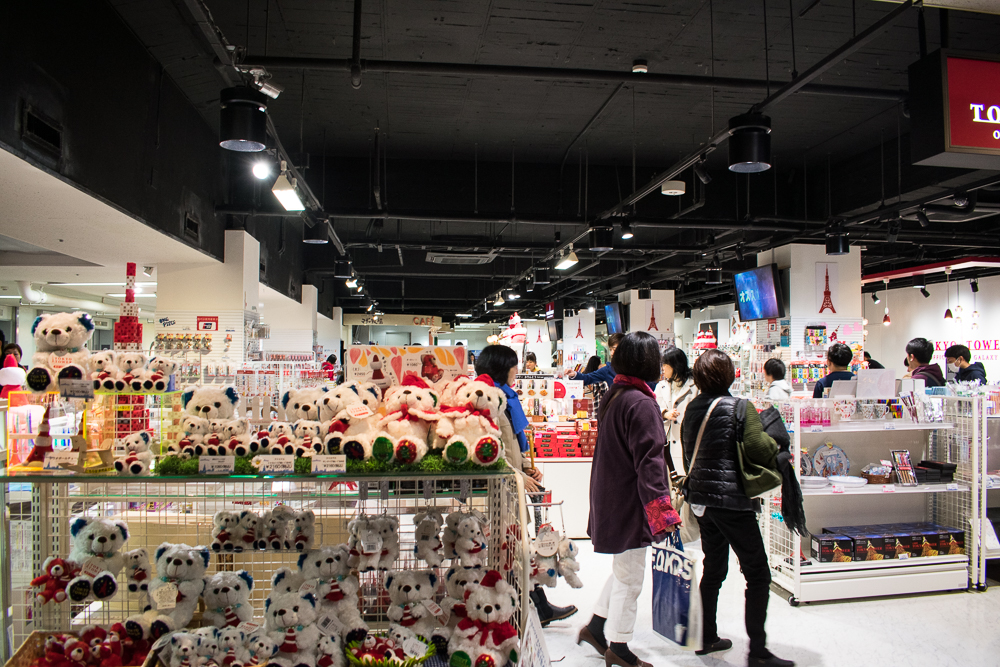 A lot of their items infused Tokyo Tower in it. For e.g. the desserts have Tokyo Tower at the front cover and the magnets are related to it.
In a nutshell
If you're not sure what you can do at Tokyo Tower, hopefully this guide and experience has helped you make your travelling decisions. The surrounding is pretty quiet and comforting.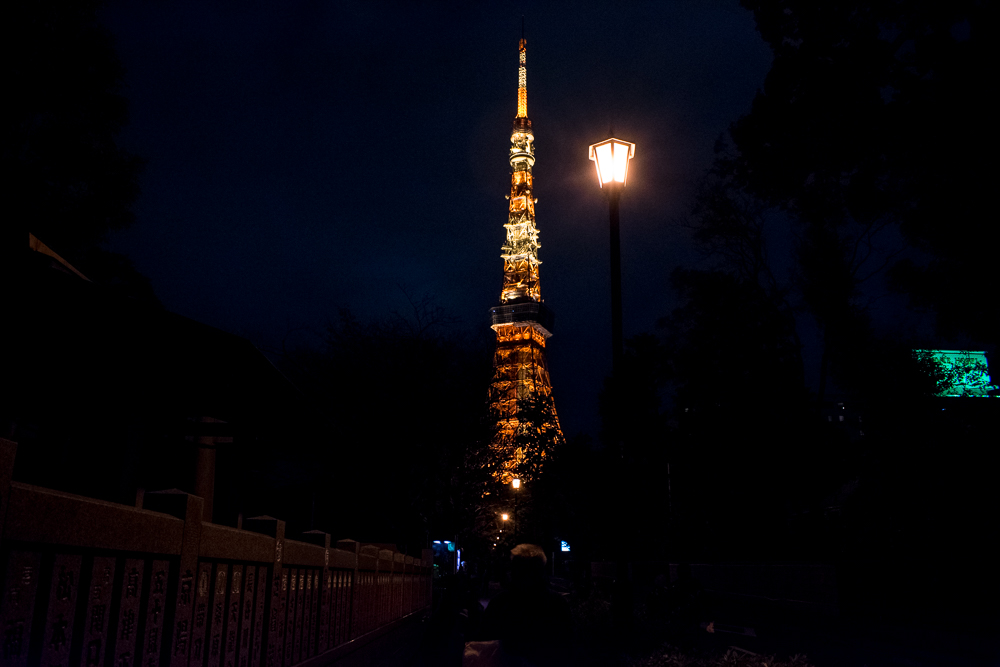 Thanks for reading!
Do check out my visit to Hakone as well.
---
Related articles:
What To Do In Akihabara In 2020
Top 9 Things To Do At Asakusa (Tokyo, Japan)