Asakusa is a very popular tourist spot in Tokyo, Japan and is always crowded especially on weekends. Most tourists might think of Asakusa as one straight road that leads to Sensoji Temple, but it's much bigger than that.
You have side lanes to explore as well and the entire area is actually quite huge. Sometimes it's nicer to just walk on the side roads than on the straight road that leads to Sensoji Temple.
Here are some things you can do at Asakusa or rather some of Asakusa's attractions for tourists.
1. Try the Ningyo Yaki (Red Bean Pancake)
Ningyo yaki is a kind of red bean pancake and you can get them at many different shapes. They're located on the main street of Asakusa (heading towards Sensoji Temple) and is quite crowded. They've been doing this for a very long time and have made a name for themselves.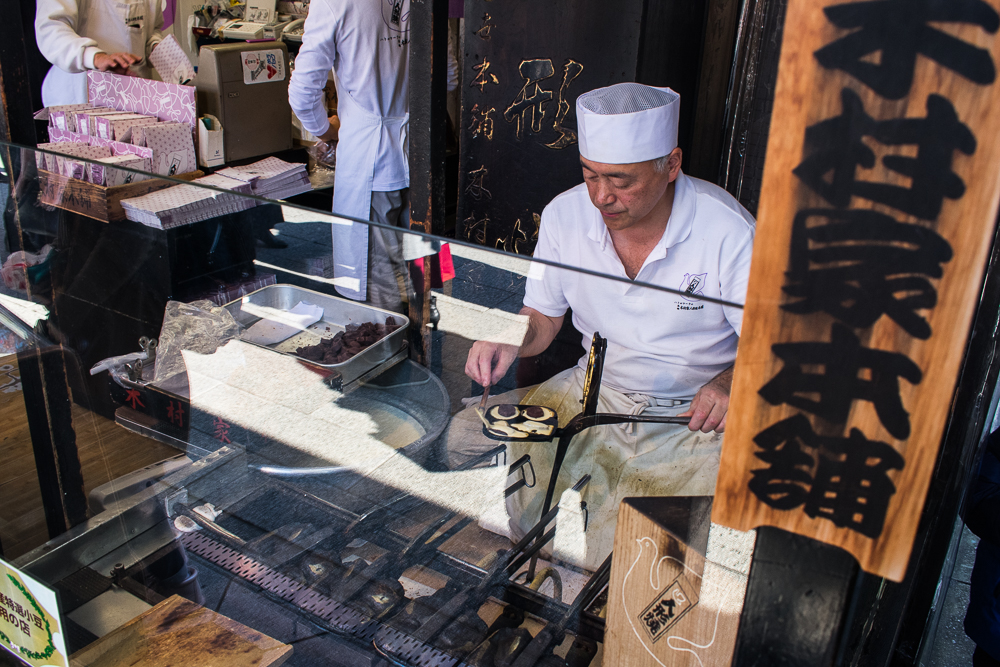 The process on how they mold the pancake. They display it openly for everyone to see.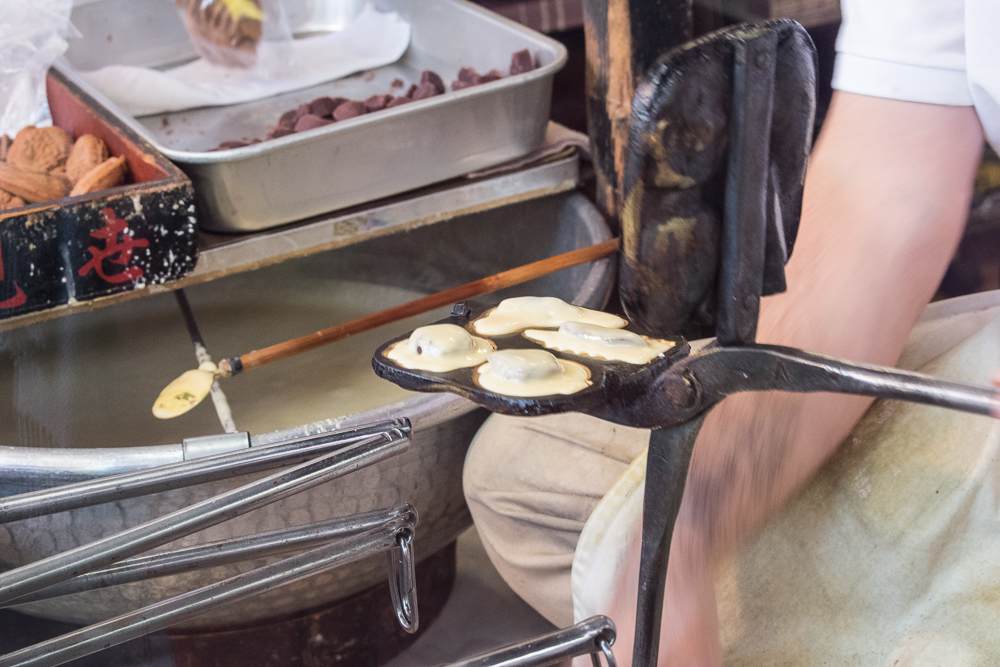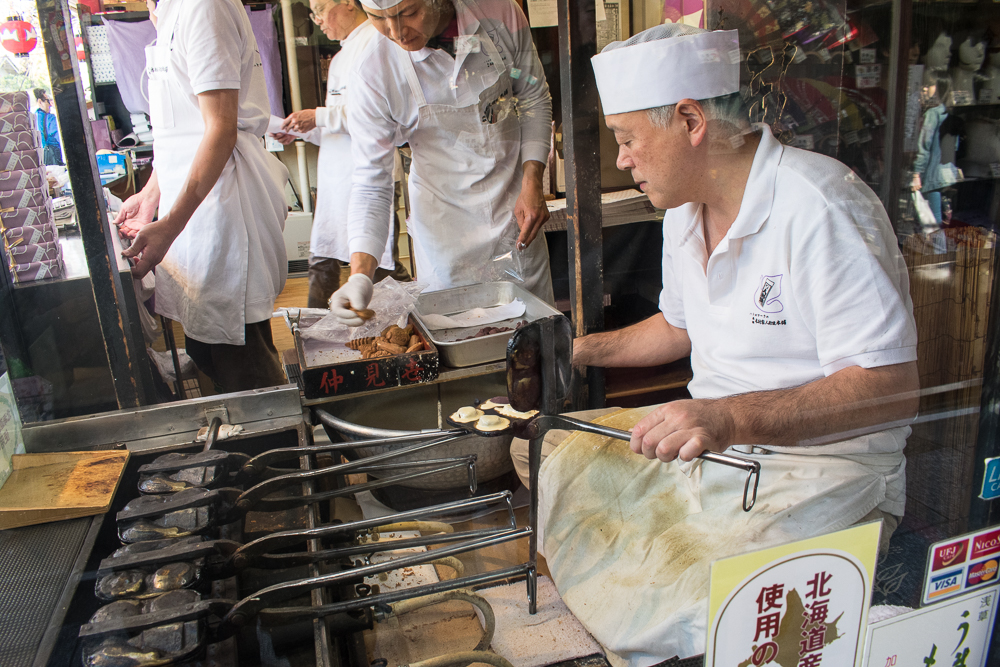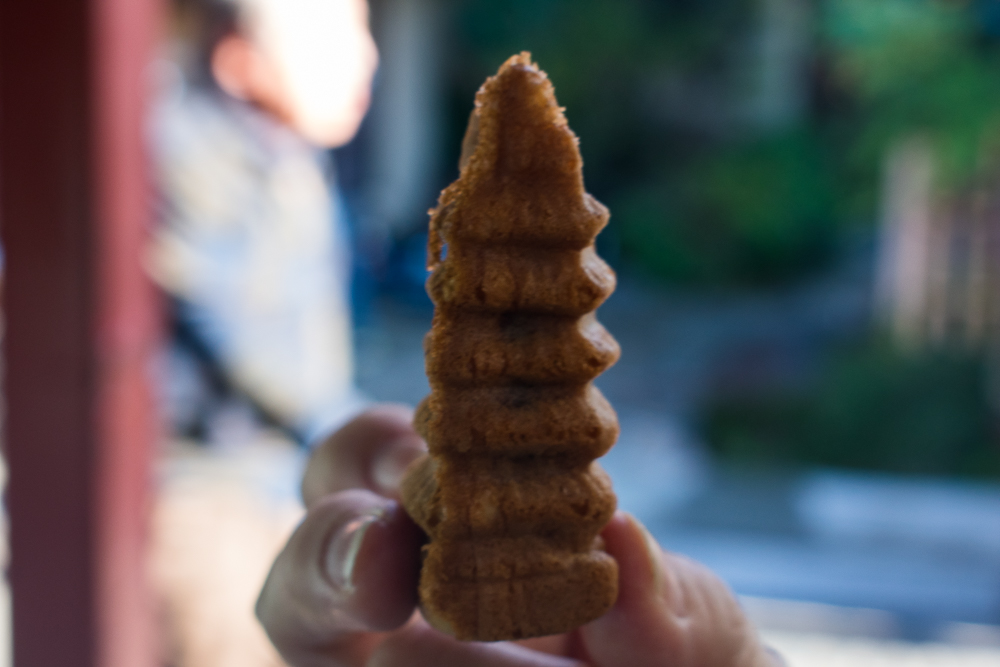 I particularly liked the ningyo yaki shaped like Sensoji temple.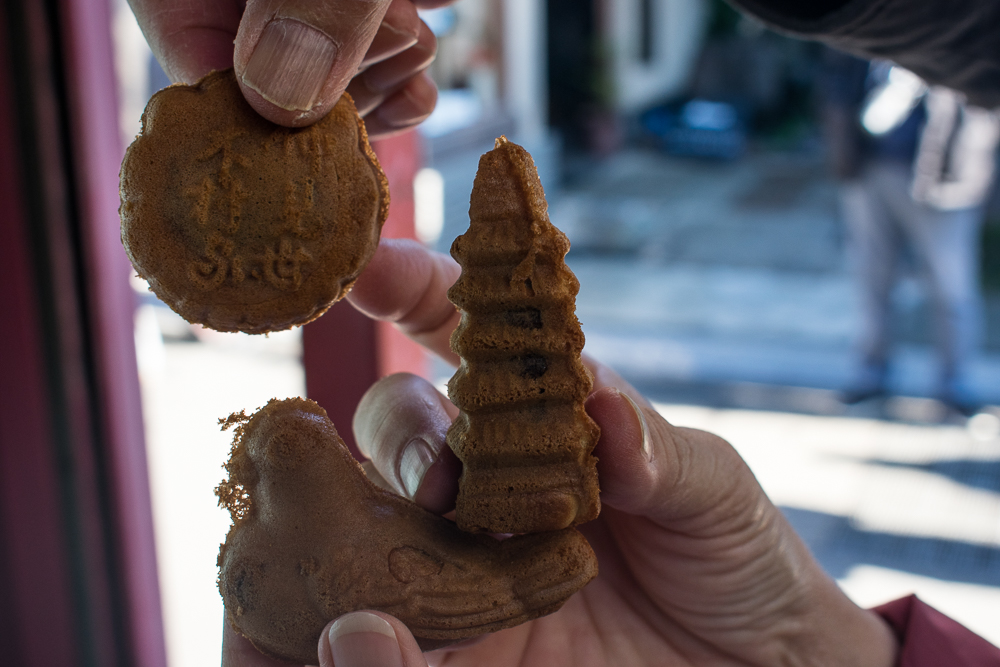 There are a couple of different shapes and sizes as you can see in the images. This is definitely one of the unique features of Asakusa, Tokyo.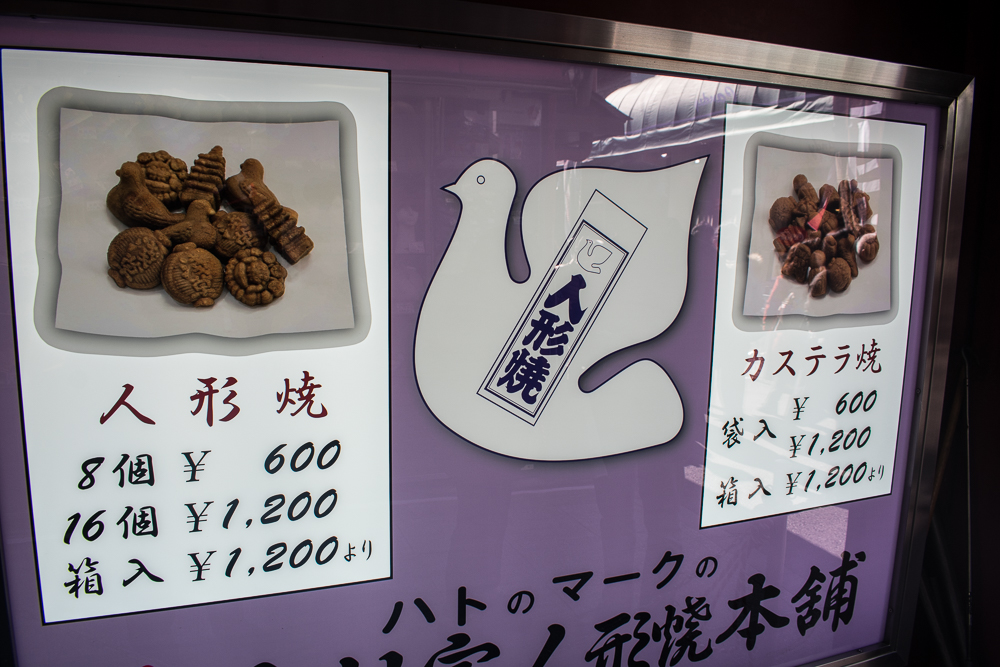 If you're at Asakusa, don't hesitate to buy a packet for yourself.
2. Get some souvenirs at Asakusa
It's one of the better places to get souvenirs in Tokyo as they are comparatively quite affordable. Out of all the places I visited in Tokyo, it's probably easier to get some souvenirs in Asakusa.
They have shops specializing in handicrafts, food products and other localized products.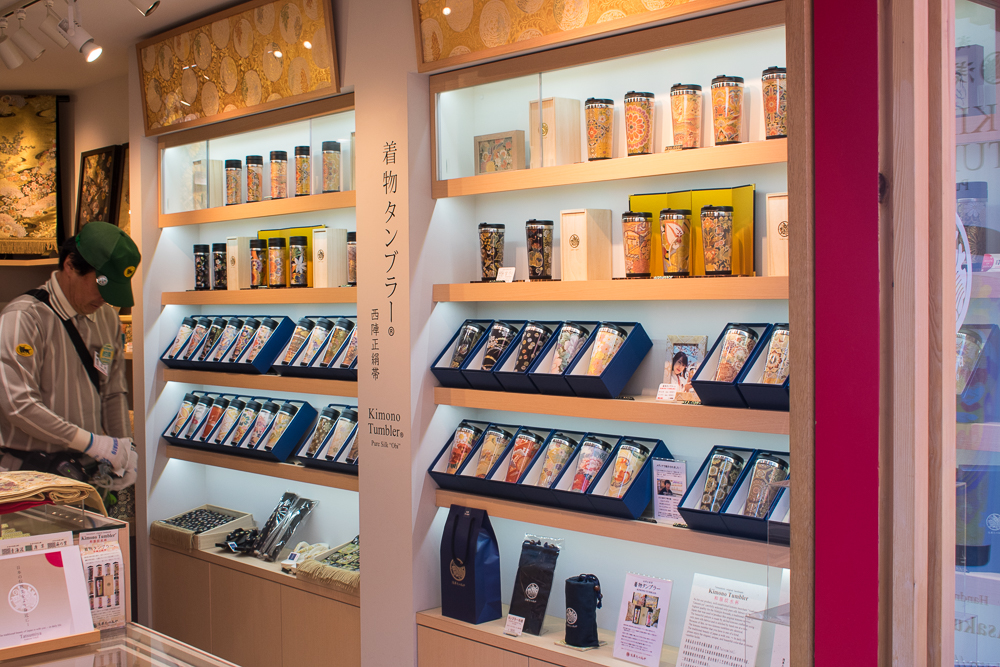 They have all kinds of different tumblers for sale. Kinda reminds me of those Starbucks tumblers but these are uniquely Japanese.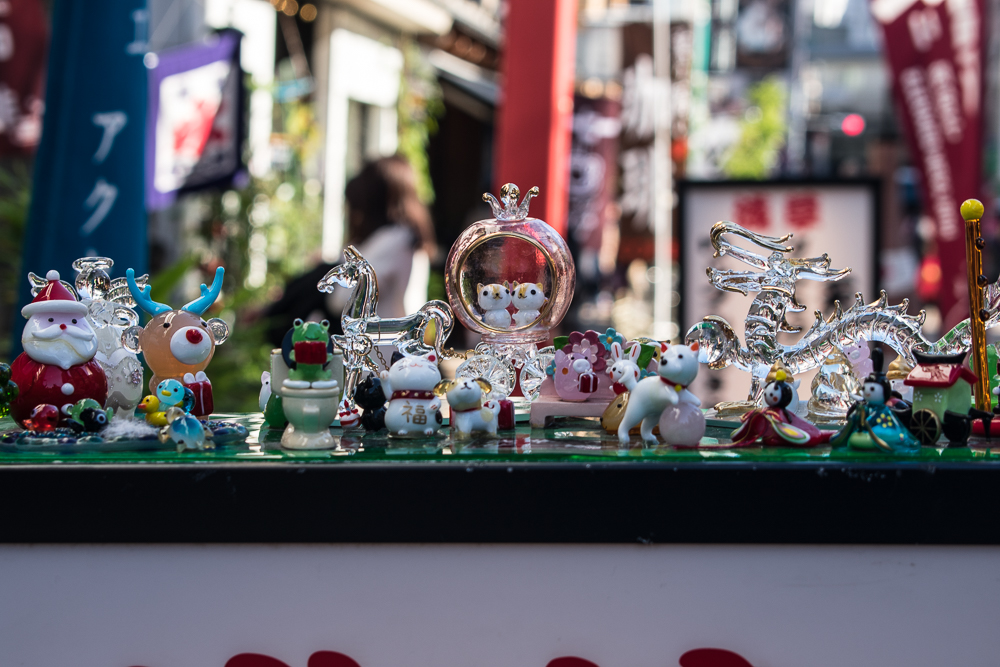 Some of their items on display.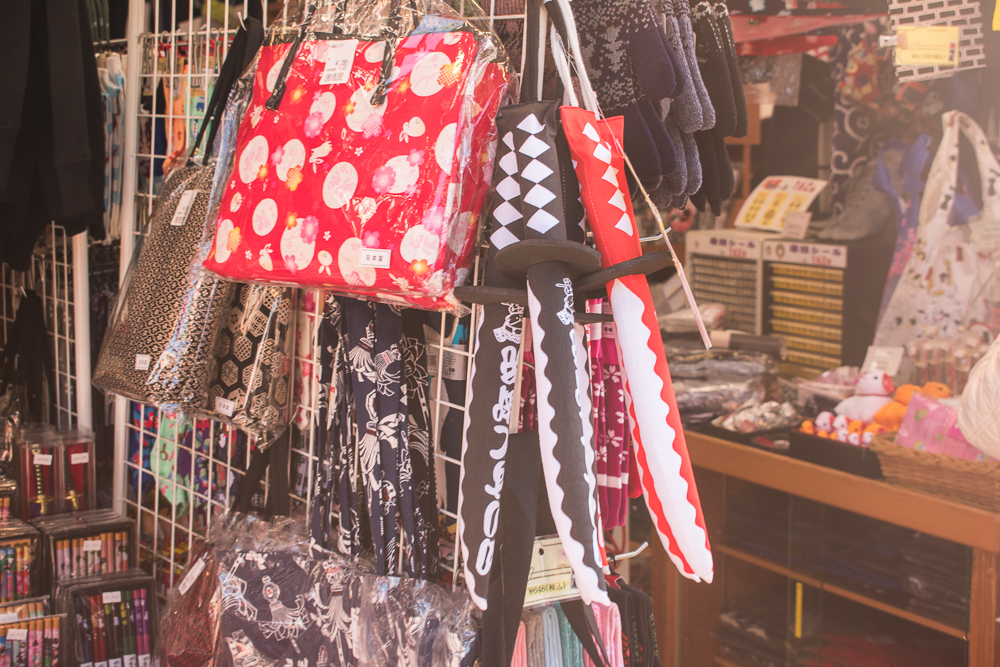 You can even buy plush swords, handbags, chopsticks and so on.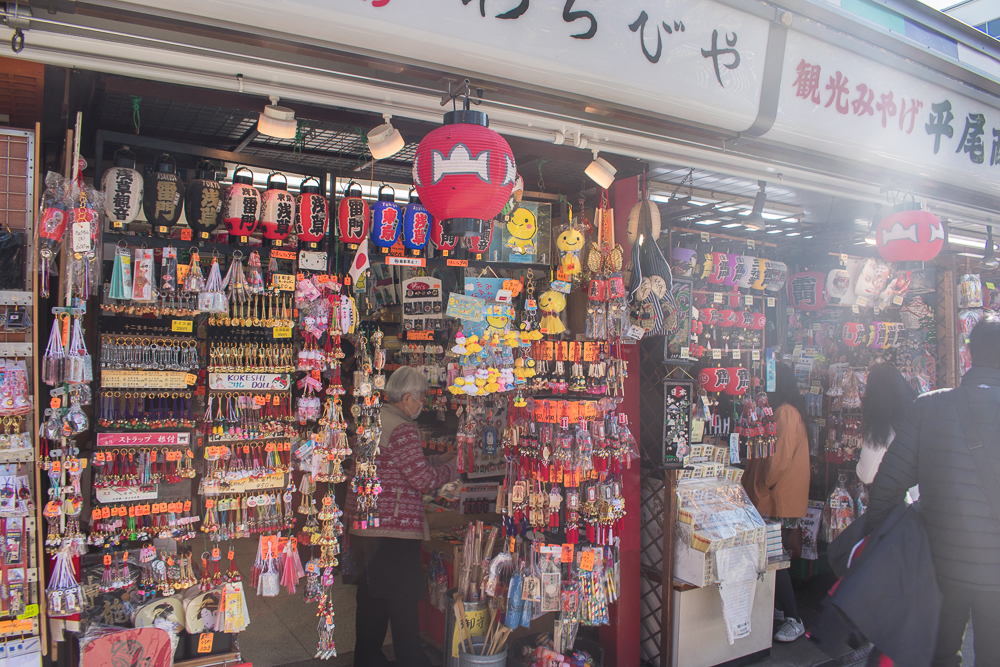 As you can see, a plethora of souvenirs and local products to buy. You may find Pokemon plush quite common in Japan.
3. Enjoy a soft serve in Asakusa
Tokyo or Japan in general is famous for their soft serve ice cream. They use Hokkaido milk for most of their dairy products and it really gives their dairy food a distinct edge over others.
Hokkaido milk is really fresh and it's reflected in their soft serve. You can also try their green tea ice cream.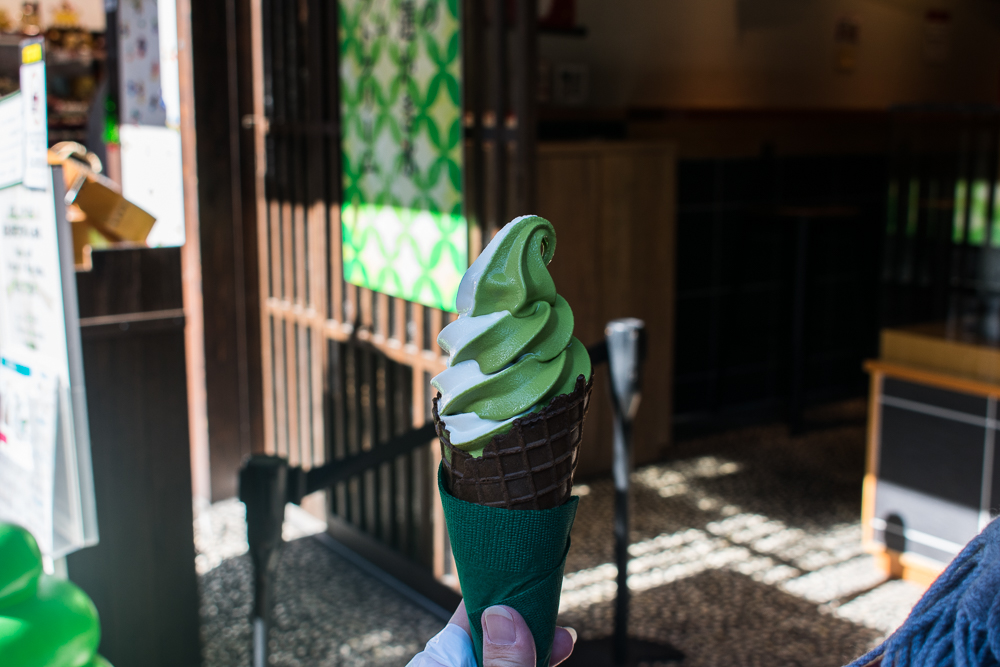 A cone of soft serve is crucial if the weather is hot. It's still good in winter though (this was taken in winter).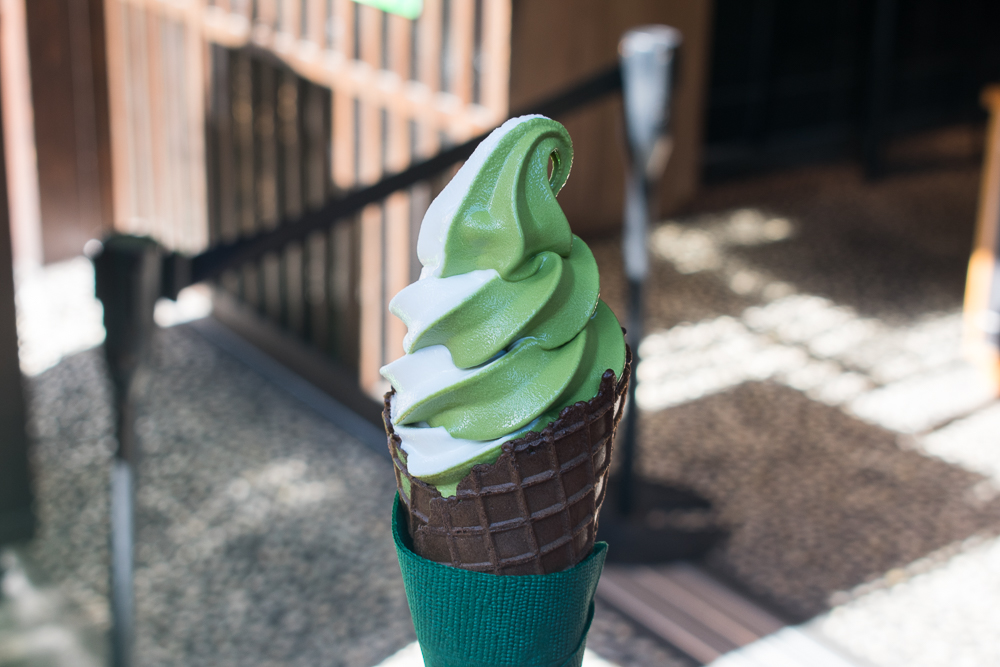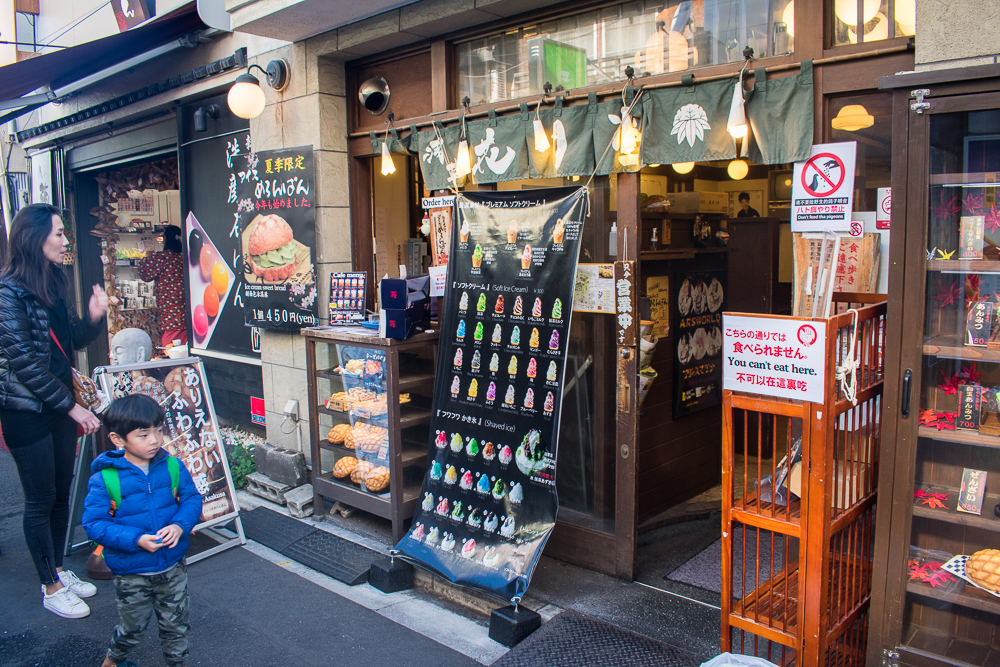 If you can see the banner properly, they have plenty of different flavors! Who doesn't want to try it?
4. Visit the Owl Cafe
If you're on the side road, you may pass by an Owl Cafe which is located upstairs. There'll be someone promoting it on the side of the road, so you won't miss it.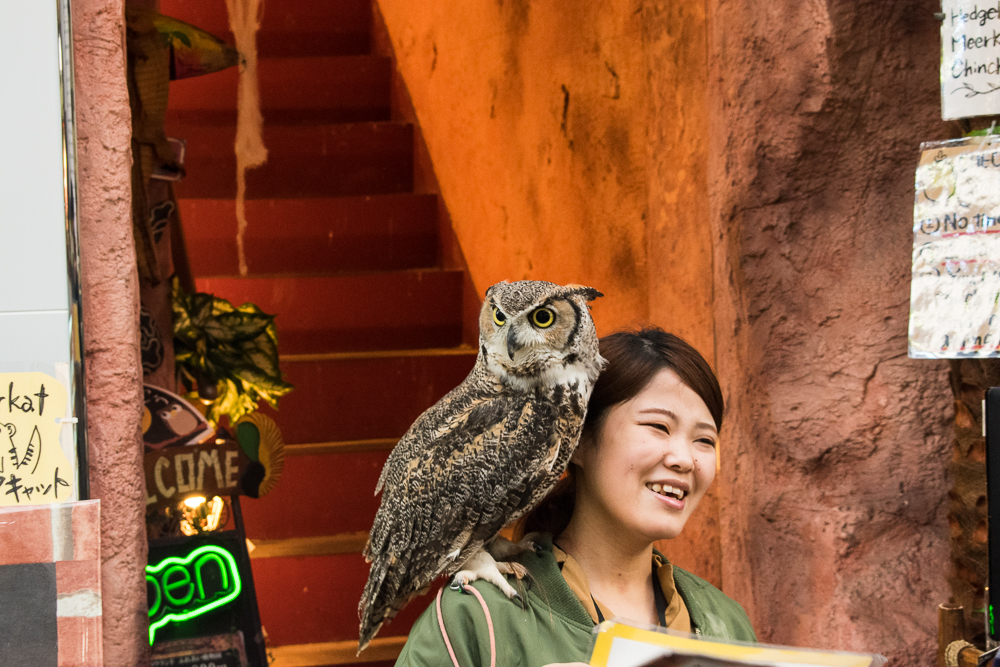 You'll even be allowed to pat the owls!
5. Enjoy good Japanese food
Asakusa has lots of food all around, not just on the main street. In fact, the main street doesn't have many food stalls. You need to explore the side roads and realize how big the place is.
They have lots of Japanese restaurants and even McDonalds.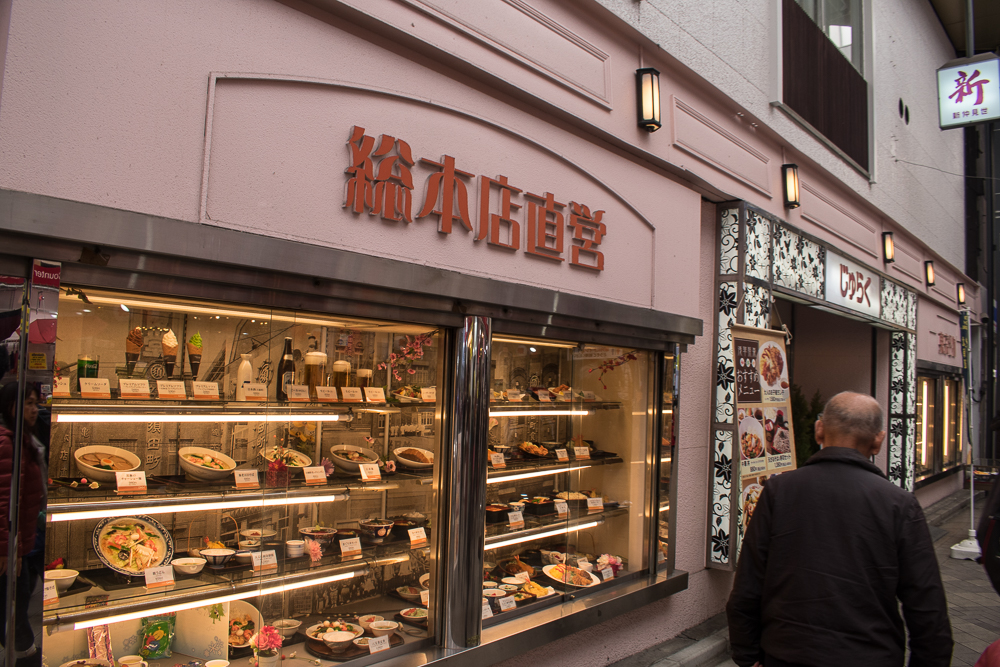 This is the restaurant I went to. The food was quite decent.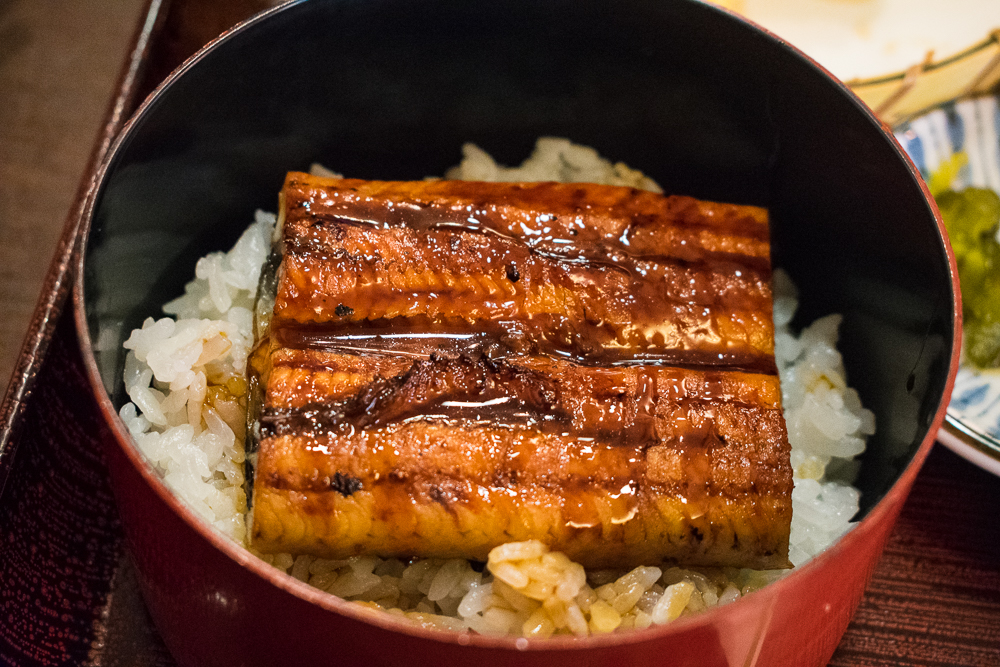 Unagi on rice.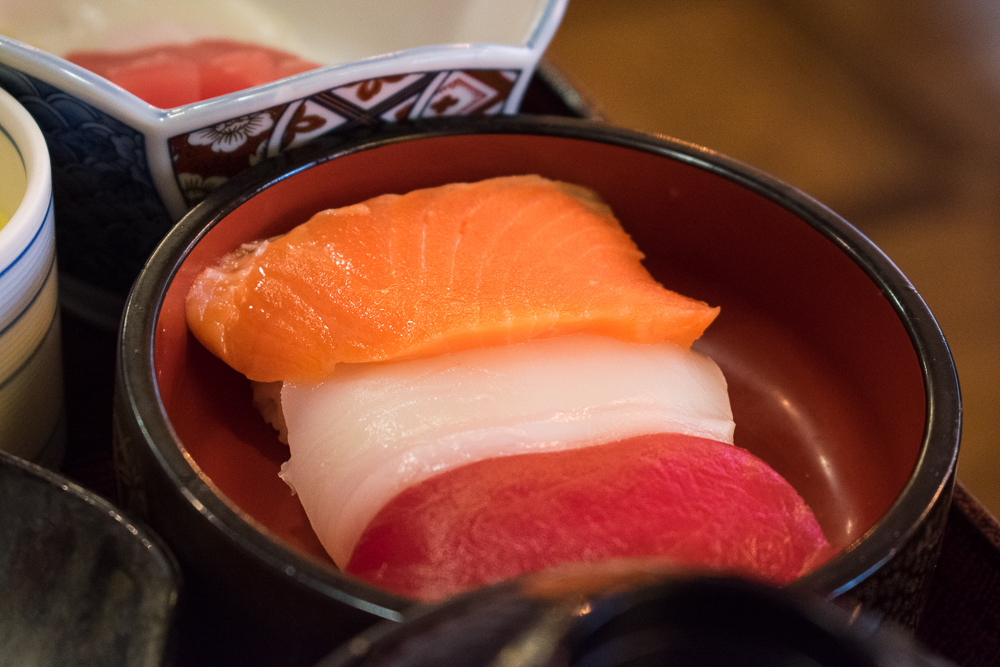 Nigiri. All these are part of a set meal.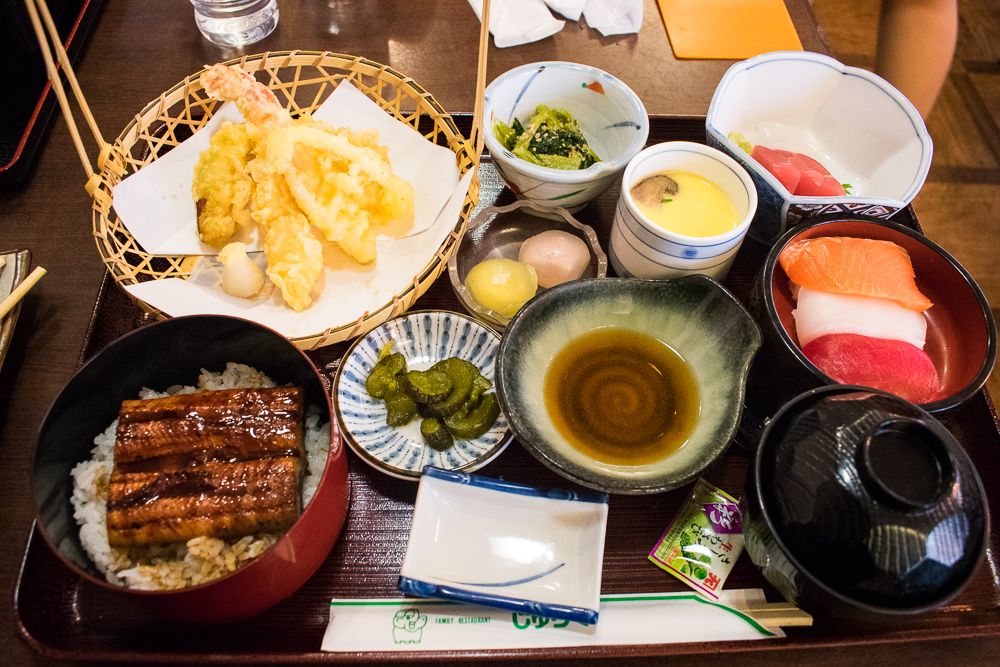 Their set is pretty gorgeous. It's so awesome to have unagi (eel), nigiri (sashimi on rice) and tempura all in one set! They even have mochi for dessert.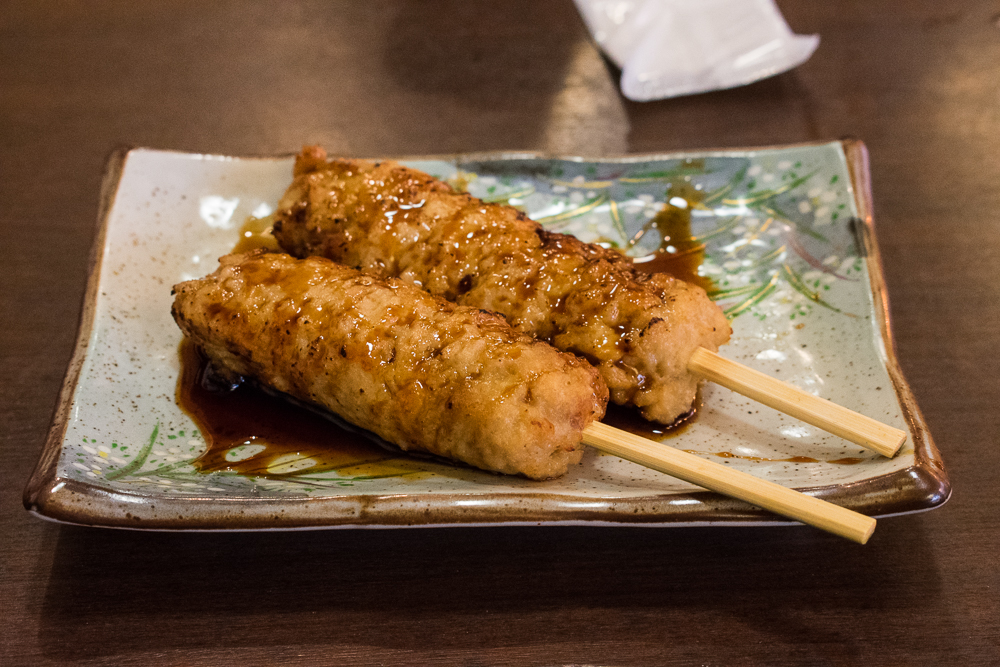 We ordered an extra plate of pork or chicken skewers (can't remember exactly).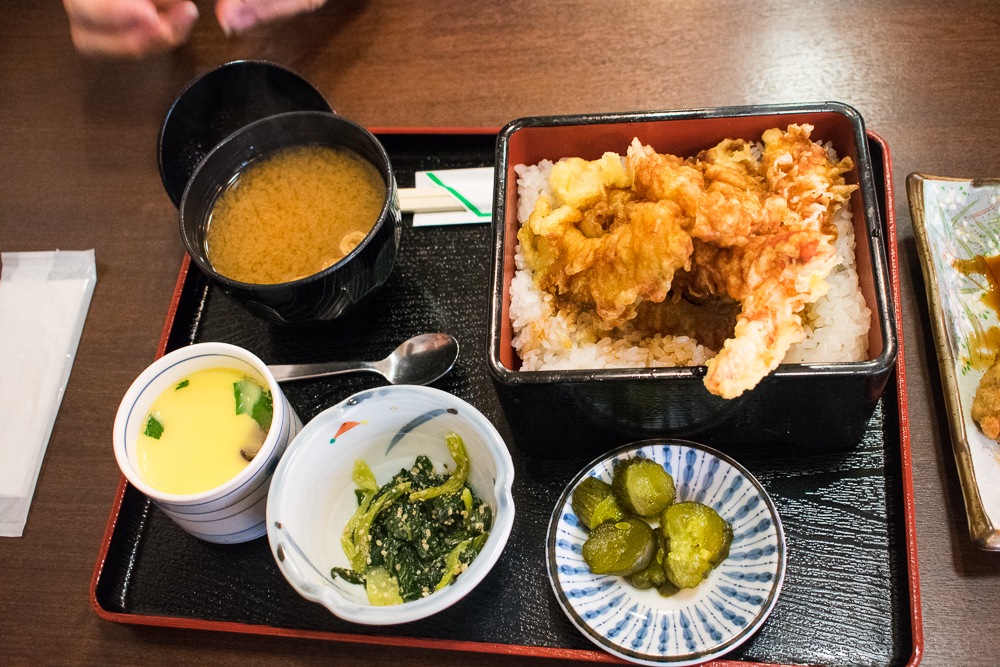 Tempura rice set.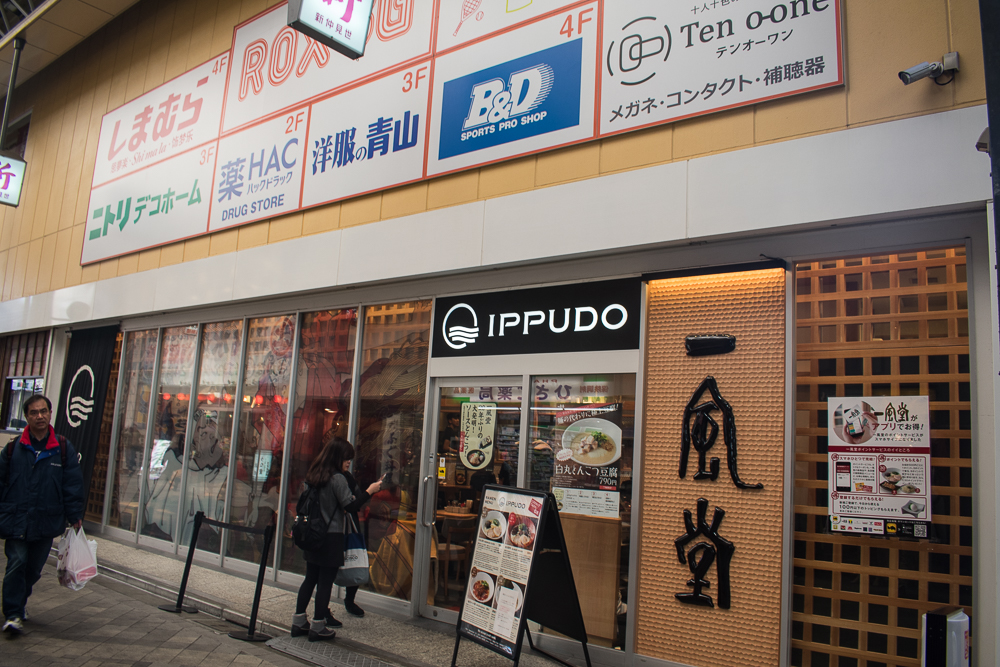 They even had Ippudo nearby but we didn't realize it until we were done eating! Their ramen is awesome.
6. Rent a kimono
Both locals and tourists love to rent kimonos at Asakusa and take photographs there.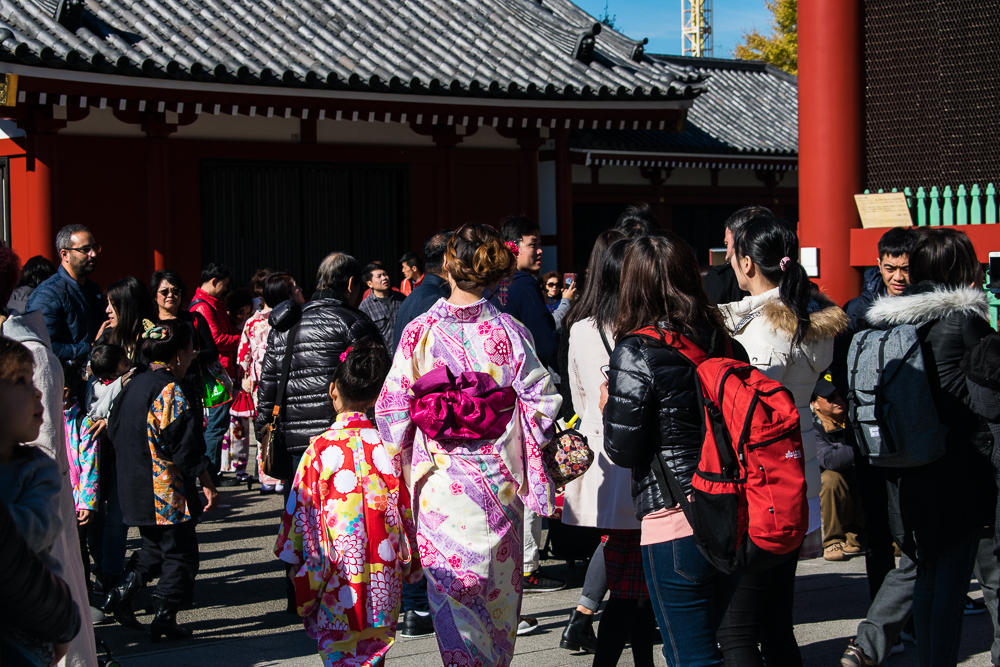 This is a common sight on weekends. Even locals love to dress up with their family.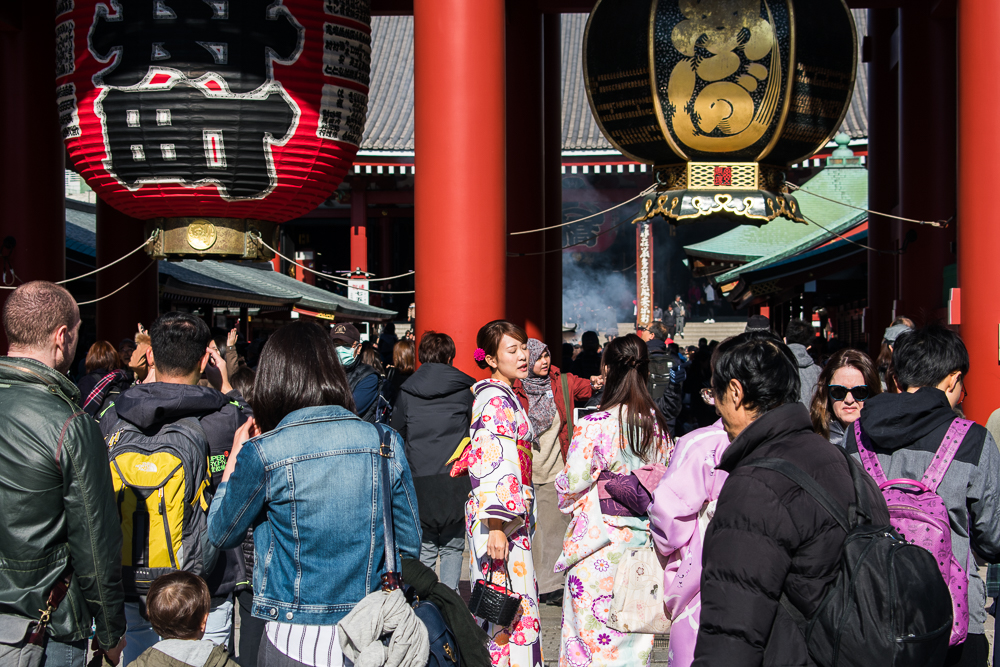 I'm not sure about the rental rates though.
7. Visit the Sensoji Temple
If you're on Asakusa street, you definitely should walk to the end and visit the temple. Some prefer to stay outdoors but some go in to pray.
Either way, you should at least take a photo of it. It looks really beautiful.
Do note however that some buildings expressly prohibit photographs to be taken.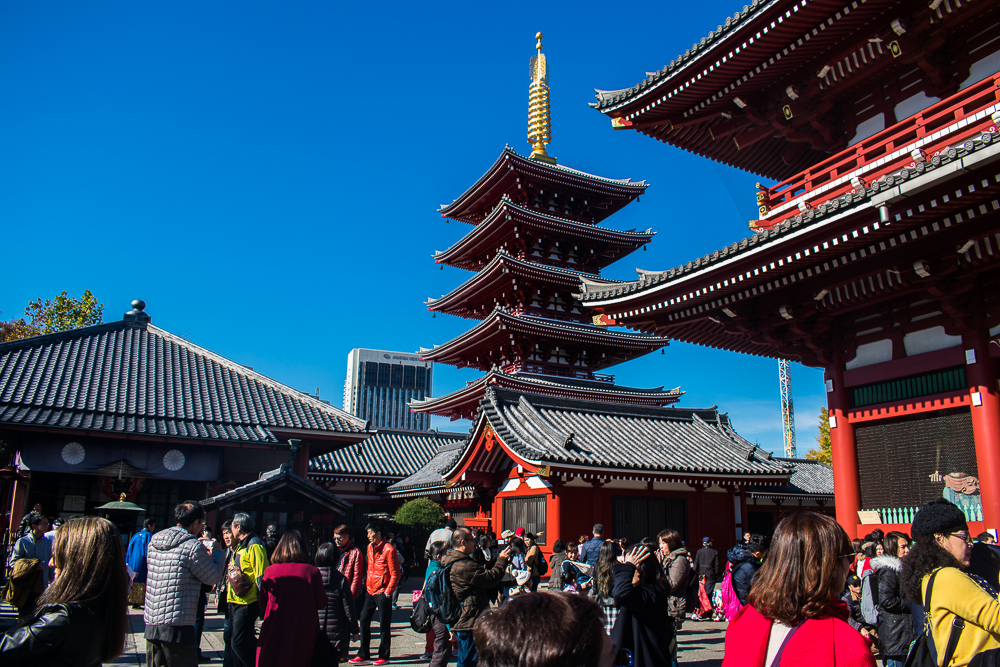 After the long walk from the entrance to the end, you'll notice a majestic structure – Sensoji Temple.
8. Sit a rickshaw
One very interesting thing to do in Asakusa is to try out the rickshaw. Basically you just have to sit in that small carriage-looking thing and a Japanese man will pull it.
It's like a trishaw without a bicycle (replaced by brute human strength). Some of these men also wear short pants, which is an interesting sight to see!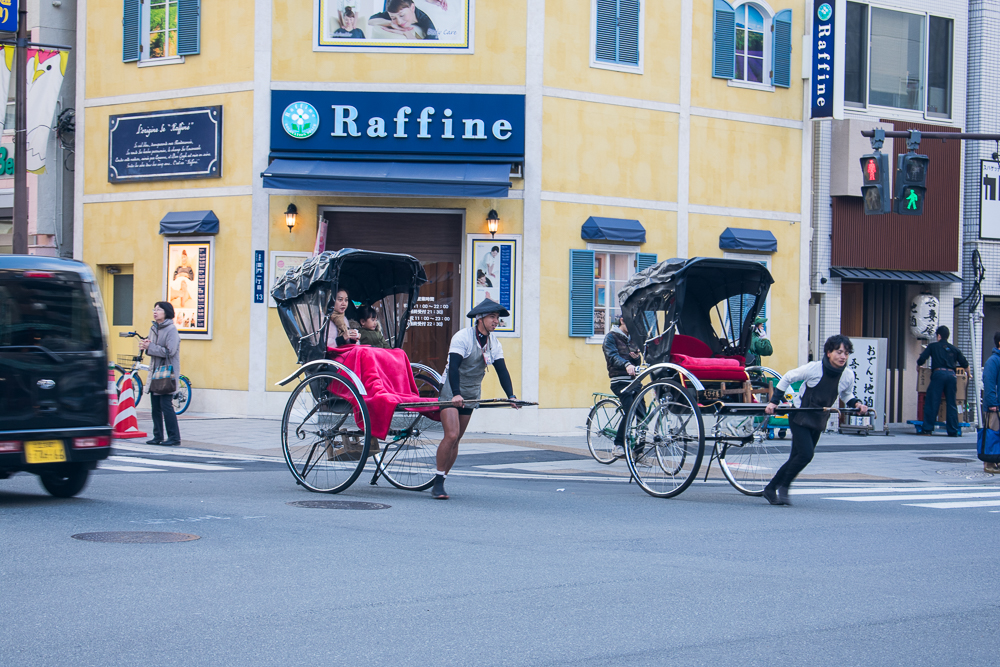 9. Visit the Asakusa Don Quijote
For some of you, travelling is never complete without shopping. If you love to shop for affordable Japanese items, try Don Quijote.
Don Quijote is a discount chain store that you can find all over Japan. Asakusa has one branch of Don Quijote, so you should definitely check it out.
It's cheaper than most shops in Japan other than 100 yen stores. You'll find lots of cute items as well. Do give it a go!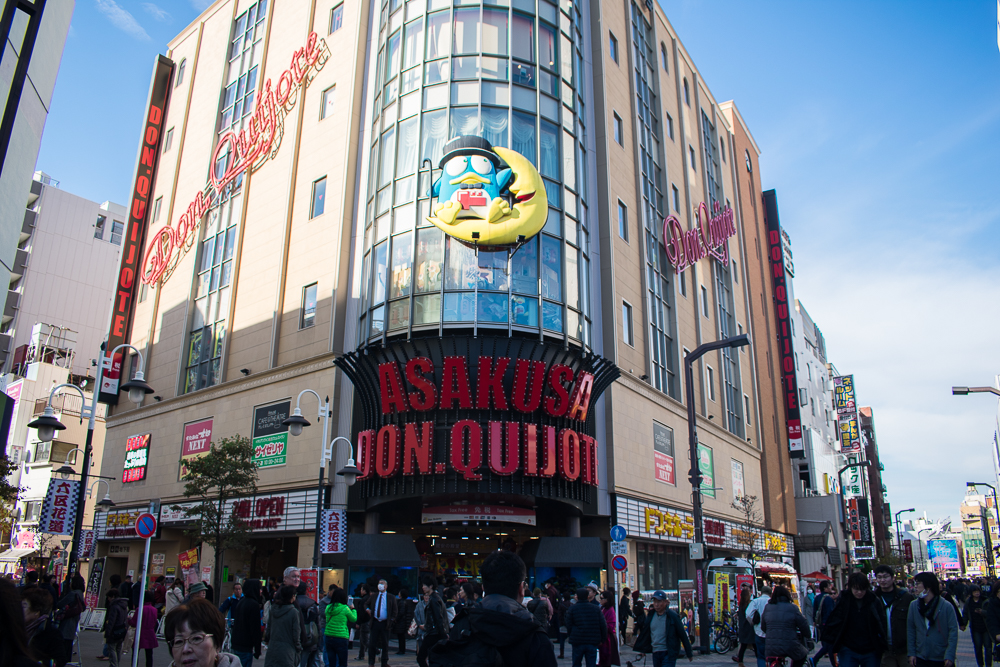 There are plenty of things to do in Asakusa!
The list above is not exhaustive. There are probably other things to do in Asakusa and it's definitely a must-visit if you're in Tokyo on a vacation.
---
Related articles:
My Trip To Tsukiji Market (Tokyo, Japan)
Amazing Things To Do In Akihabara, Tokyo