Nameless is a main quest you will find in Skellige in The Witcher 3.
Your task is to look for Craven in the garden and also explore the herbarium to find him.
Here's a walkthrough of Nameless in The Witcher 3.
Suggested level: 14 and above.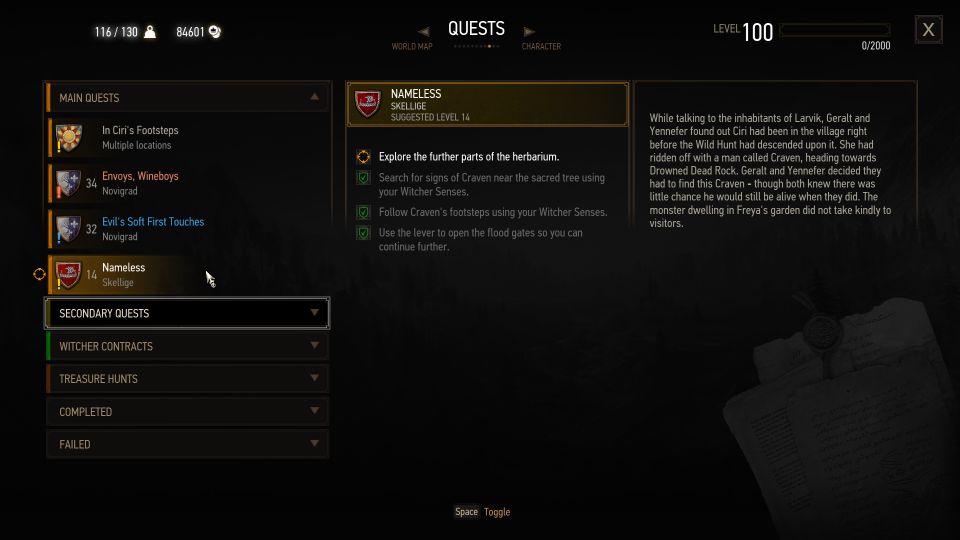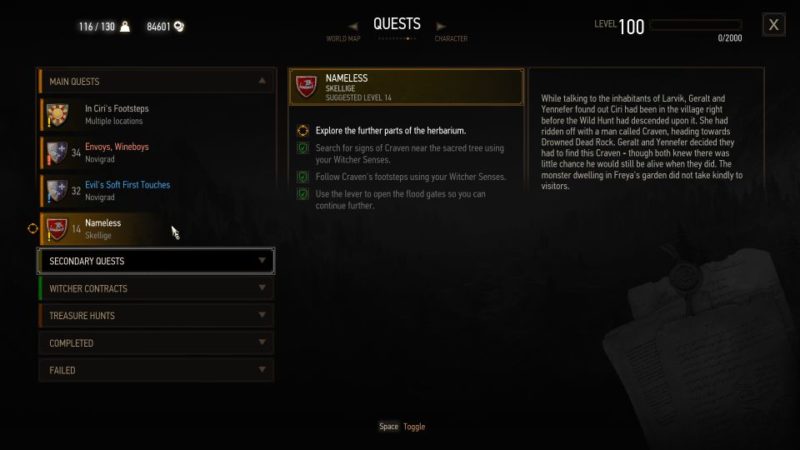 Follow Craven's footsteps
Once you're inside the garden, look for Craven's footsteps using your witcher senses.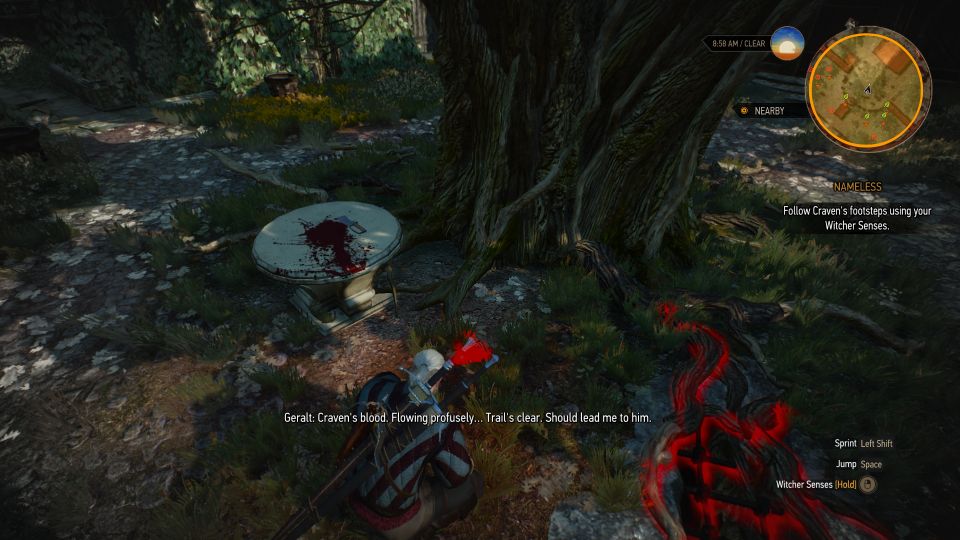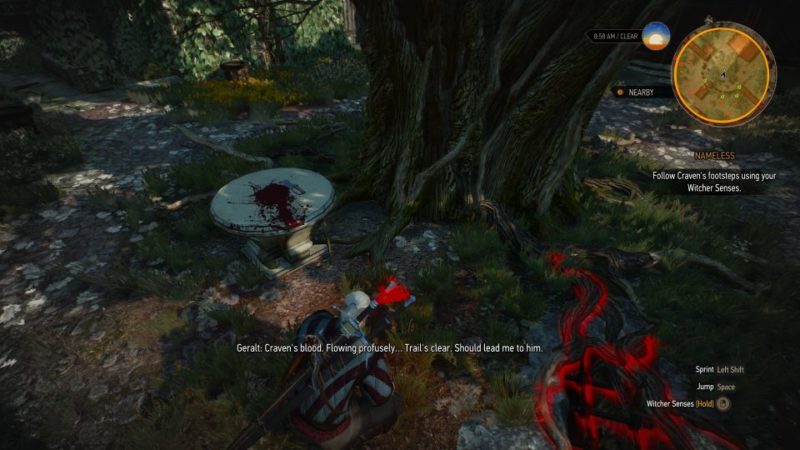 Follow the footprints. You'll need to kill the wolves along the way.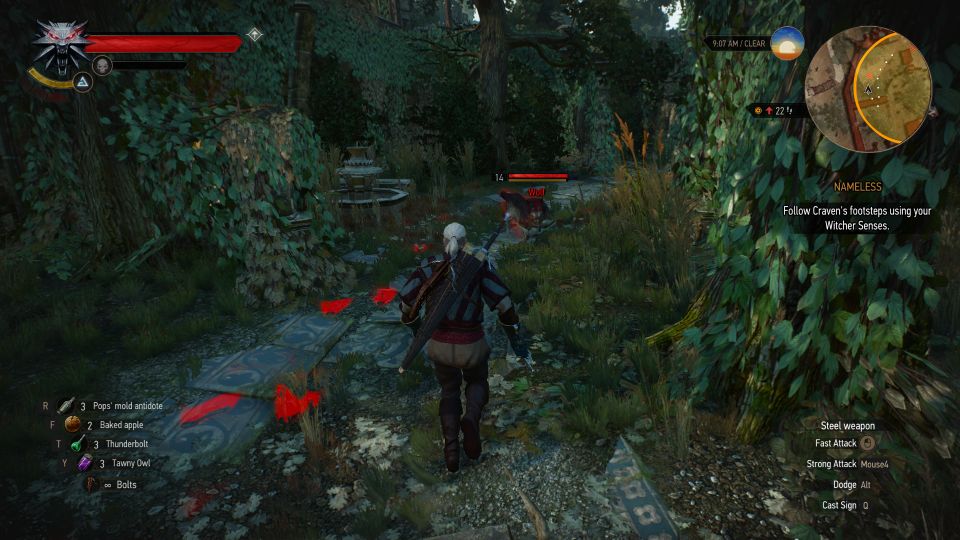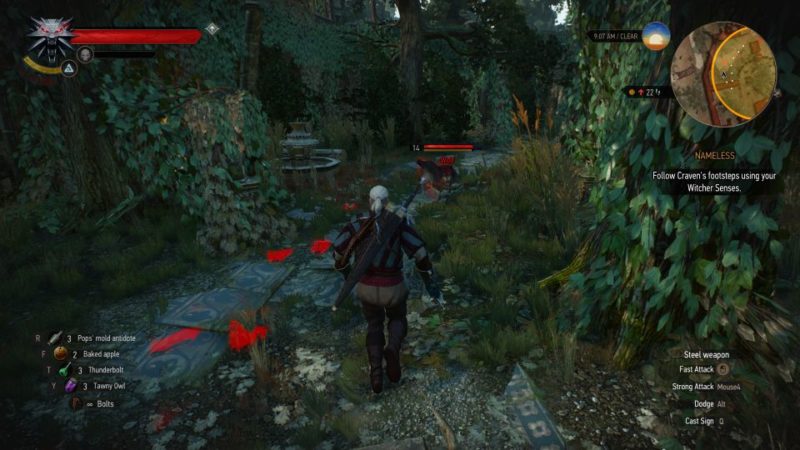 Finally, it leads to a door, but it's locked.
You'll then have to go a big round into the herbarium. Head towards the right side.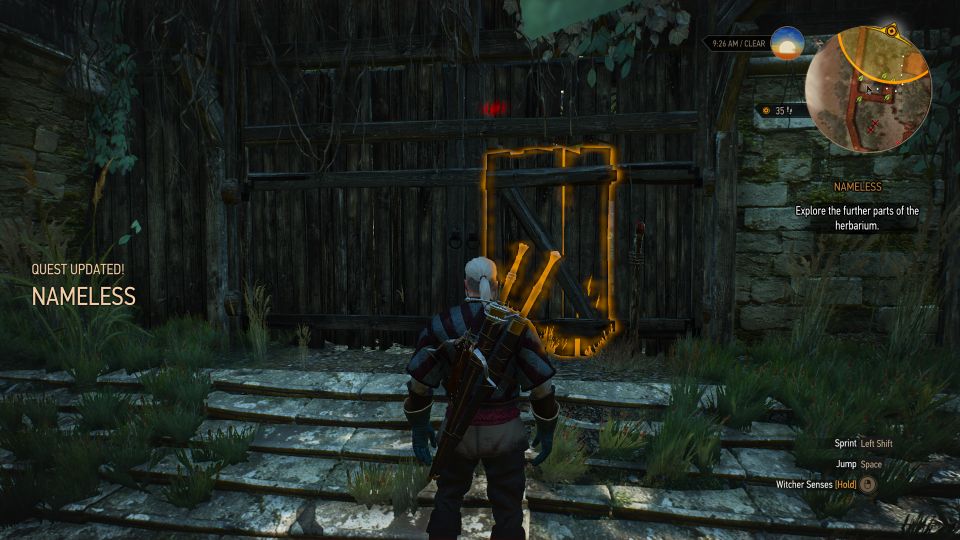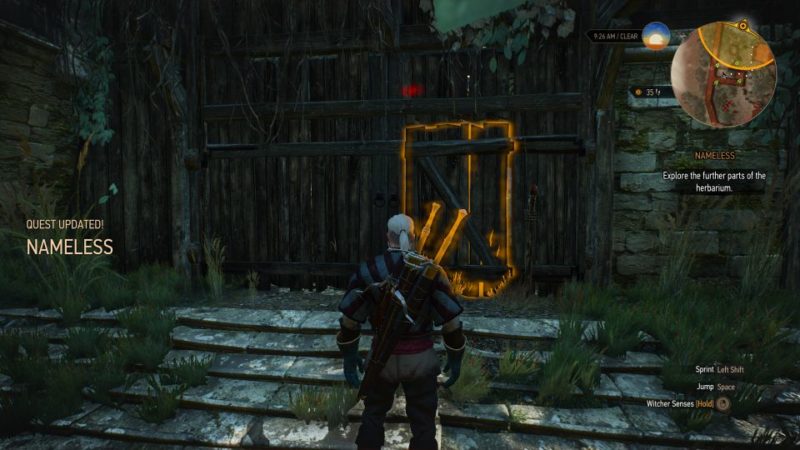 Open the flood gates
To enter the herbarium, you need to open the flood gates.
There are two levers. Use them both.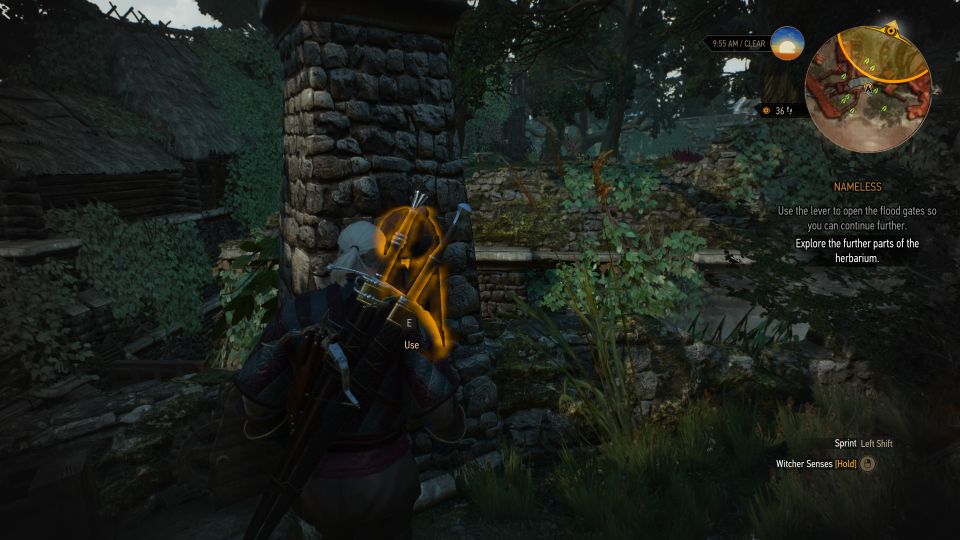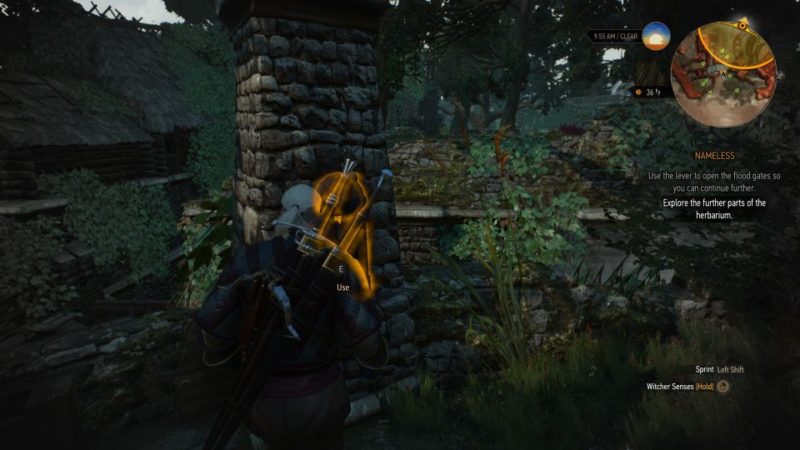 Explore the further parts of the herbarium
Go through the flood gate and you'll be able to explore deeper inside.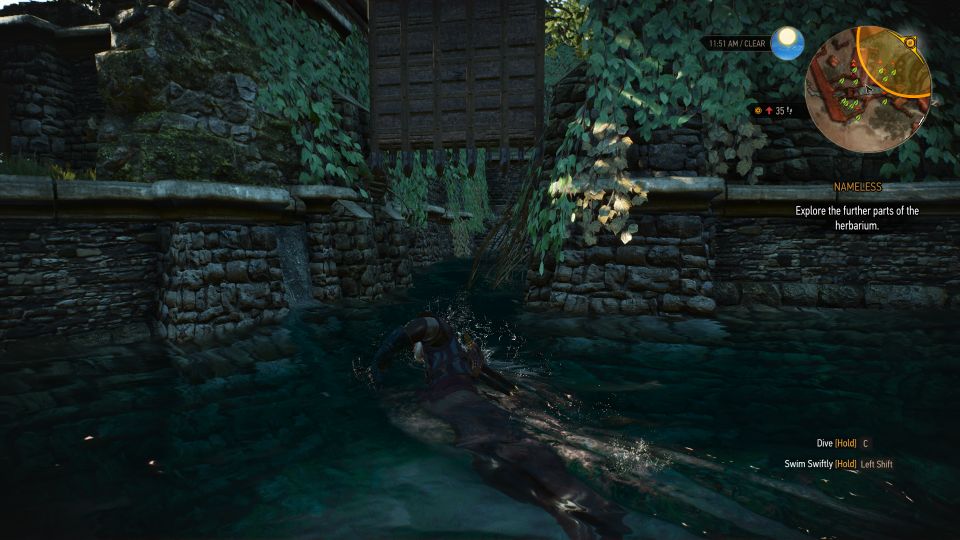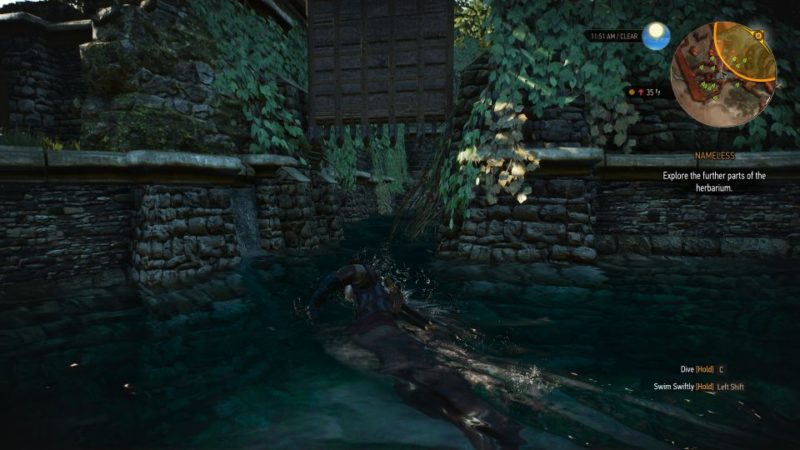 Once again, use your witcher senses to detect the footprints.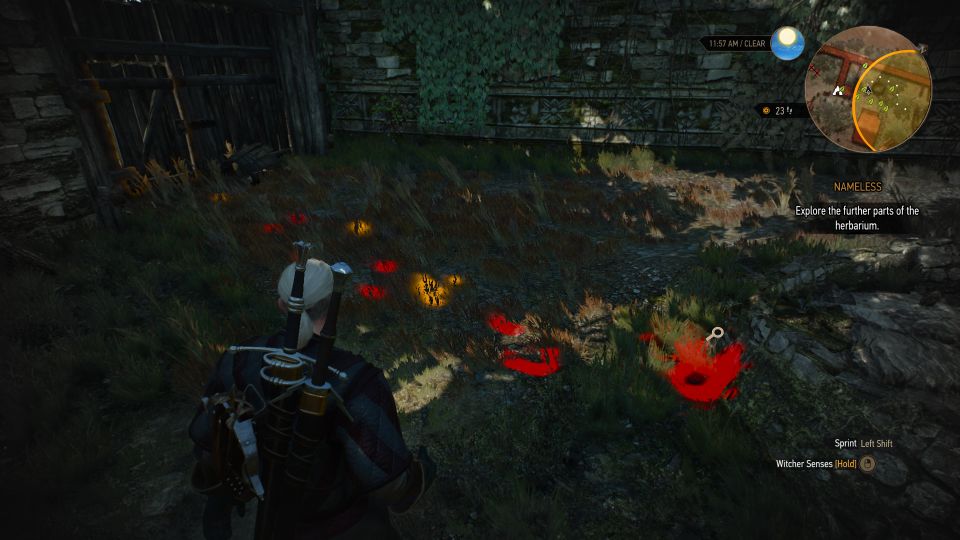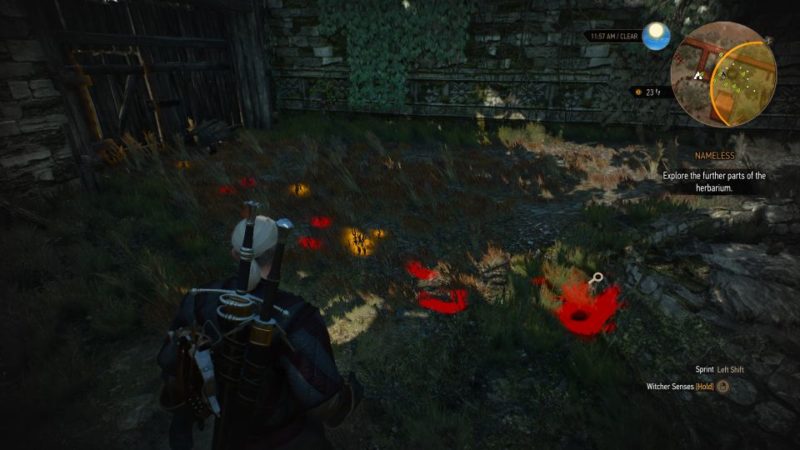 It will lead you to a cave. Enter the cave to look for Craven. You'll then find his dead body inside.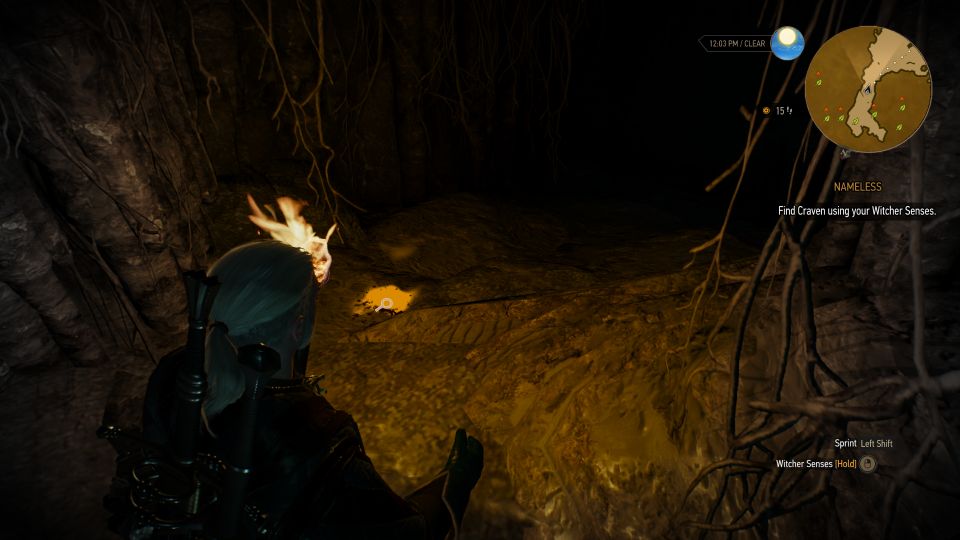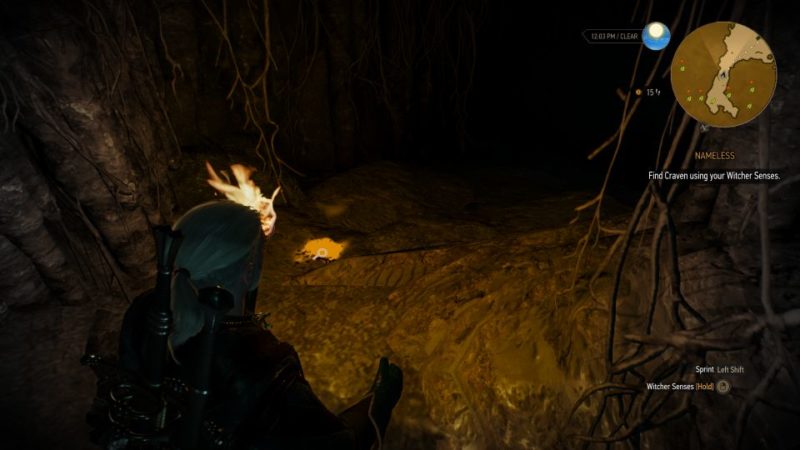 Necromancy
Yennefer will then use Necromancy to ask Craven what had happened to Ciri.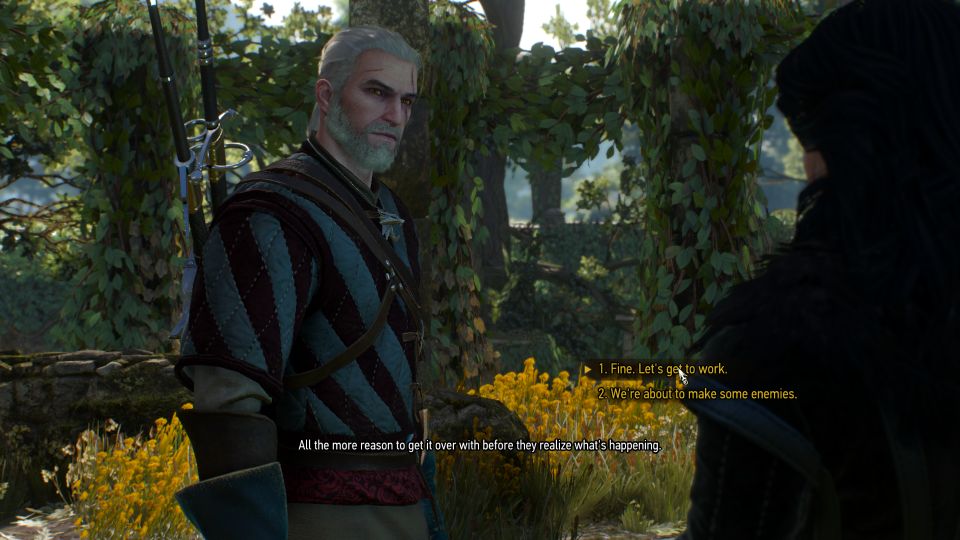 This will lead to a side story – The Calm Before The Storm.
After that quest, you'll return from the flashback and the villagers of Lofoten will be angry at Yennefer for destroying the garden with necromancy.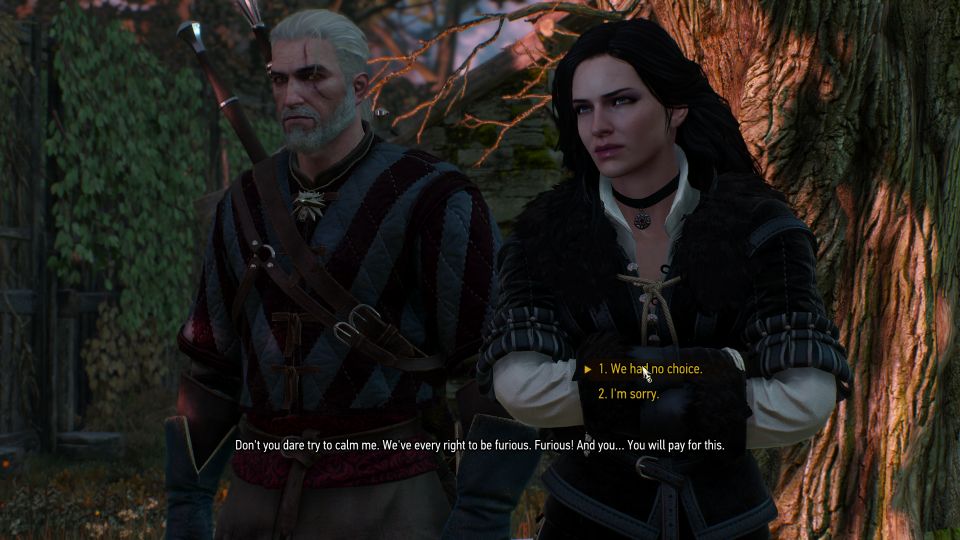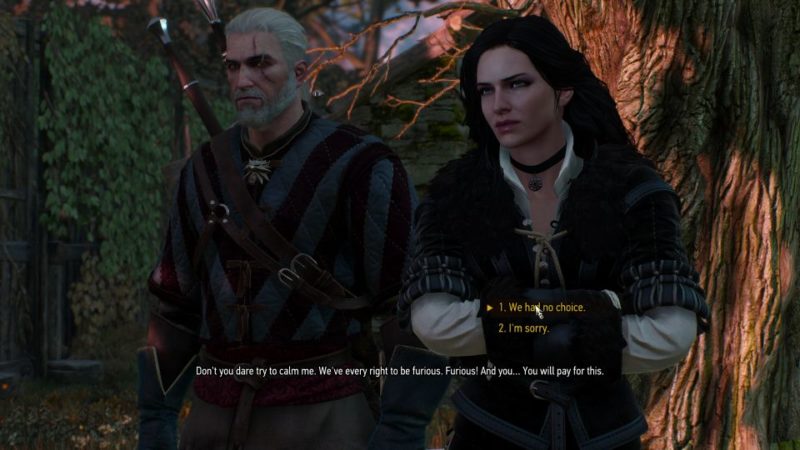 The quest ends here.
---
Related articles:
King's Gambit: The Witcher 3 Walkthrough And Guide
The Last Wish: The Witcher 3 Walkthrough And Guide
Missing Persons: The Witcher 3 Walkthrough And Guide
Possession: The Witcher 3 Walkthrough And Guide
Echoes Of The Past: Witcher 3 Walkthrough And Guide
The Family Blade: The Witcher 3 Walkthrough And Guide