Missing Persons is a main quest that starts in Skellige in The Witcher 3.
Your task is to meet Yennefer on Hindarsfjall and get leads on Ciri.
Here's a walkthrough of Missing Persons in The Witcher 3.
Suggested level: 15 and above.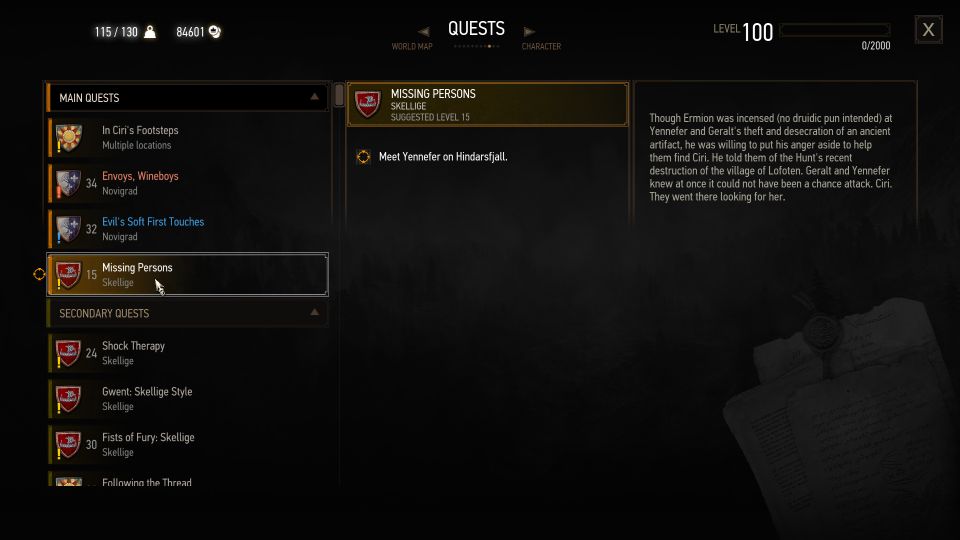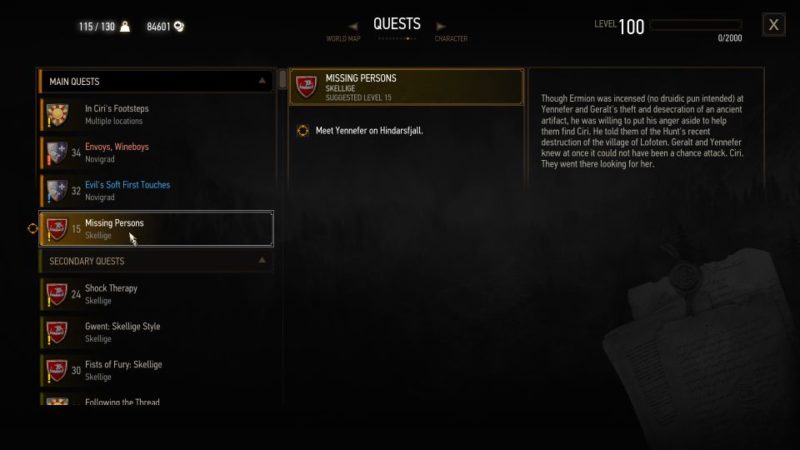 Meet Yennefer
Your first objective is to go to Hindarsfjall which is east of the Kaer Trolde area.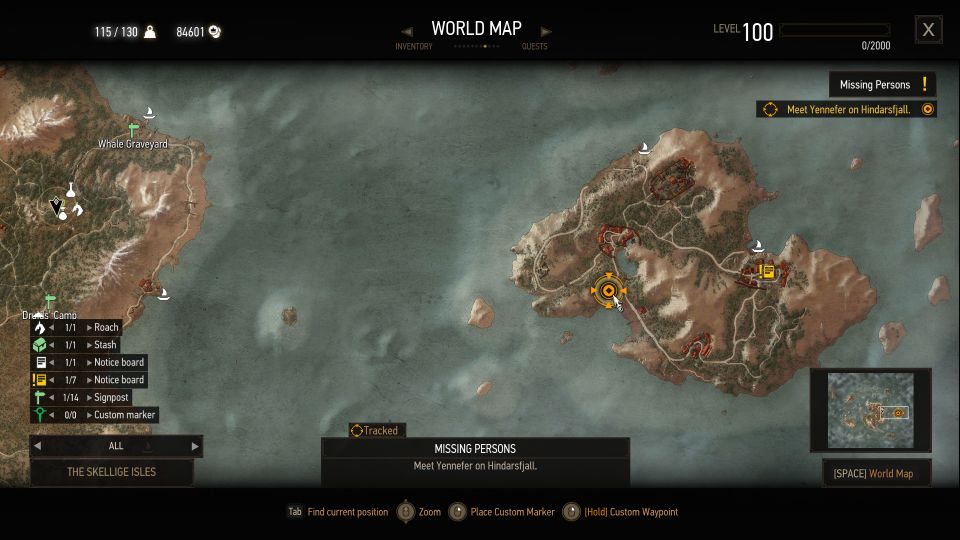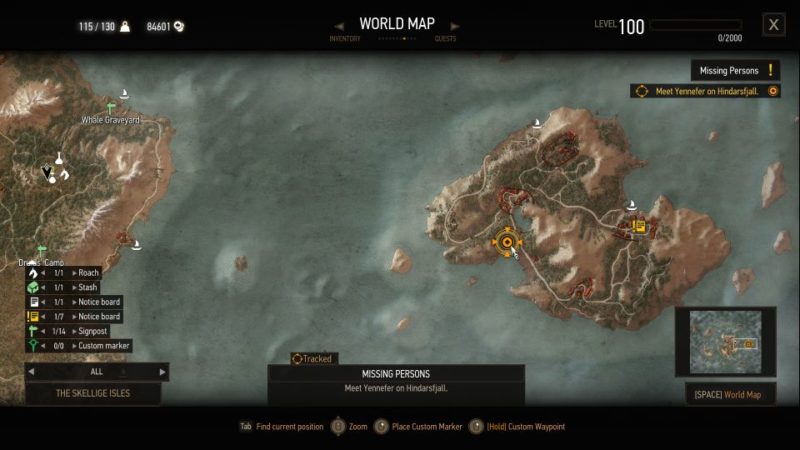 You'll probably need to find a boat first. Sail all the way there.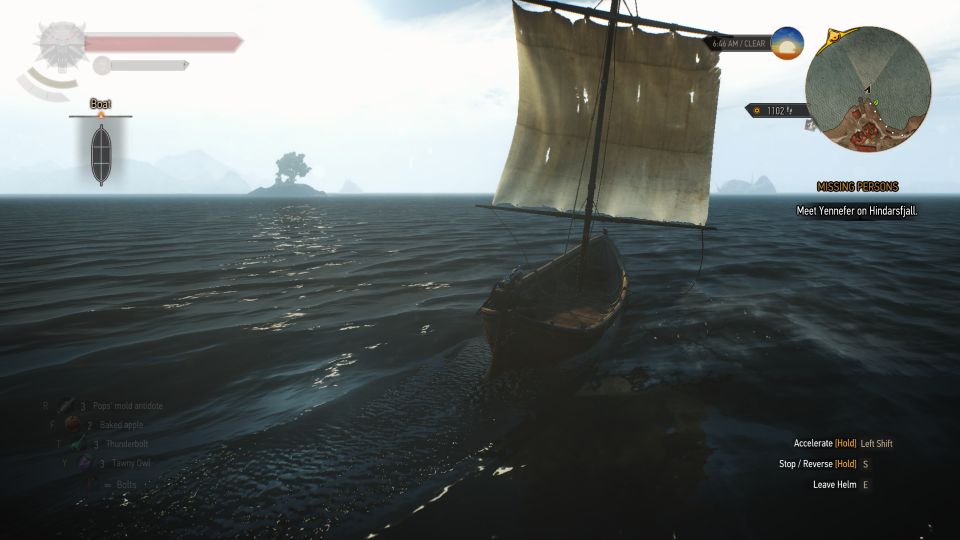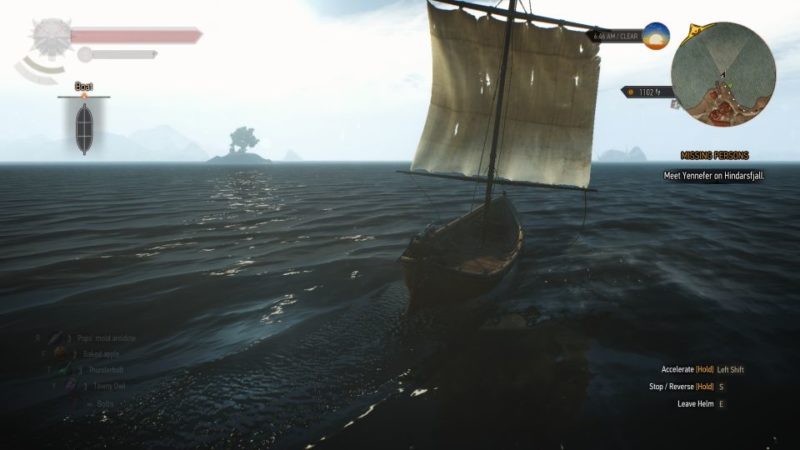 You'll then see her waiting for you. Talk to her to proceed.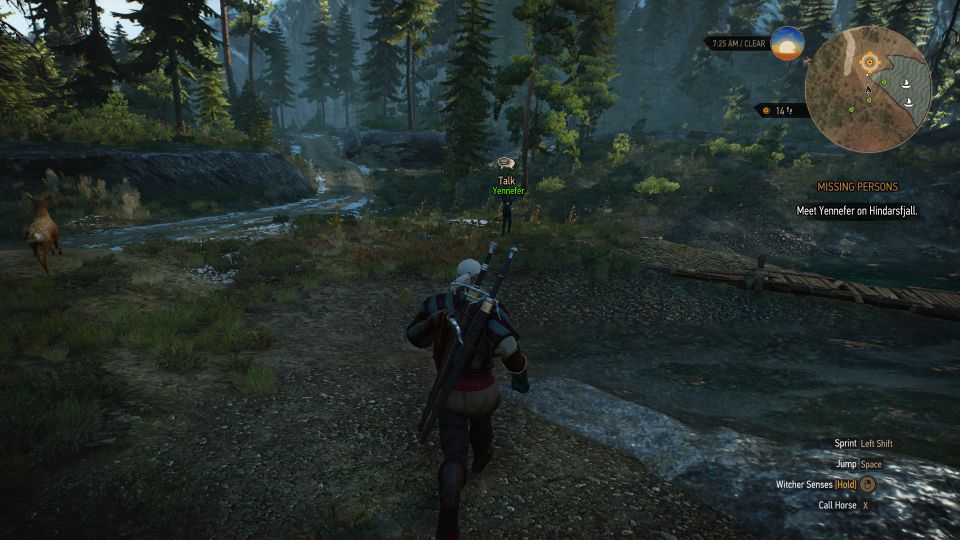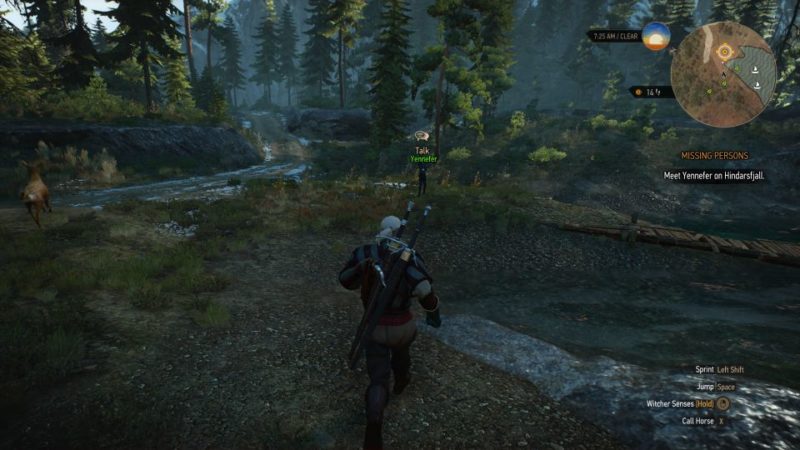 Follow Yennefer to Lofoten
She'll then lead the way to Lofoten, a small town in Hindarsfjall. Follow her.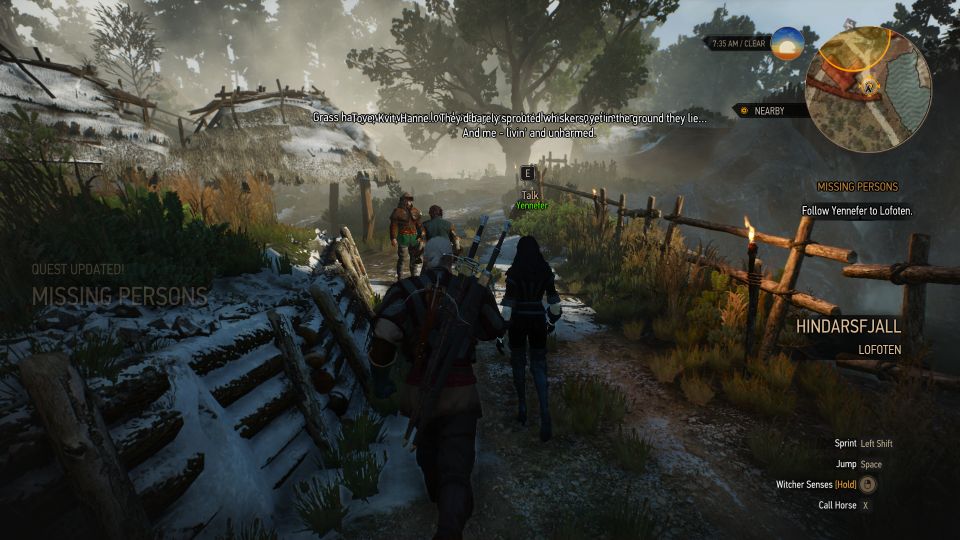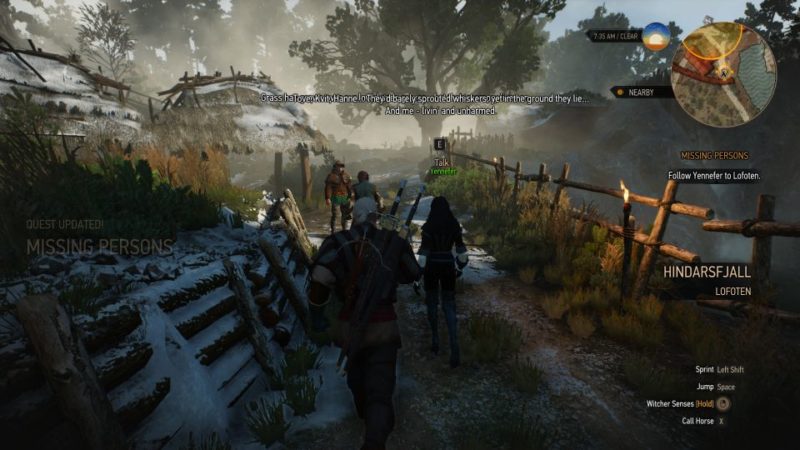 A cutscene will load as you reach with a couple of conversations on how the White Hunt came and killed the villagers.
Find Freya's garden and look for Craven
Your next objective is to head to Freya's garden. Just follow Yennefer there.
Craven is said to have gone there.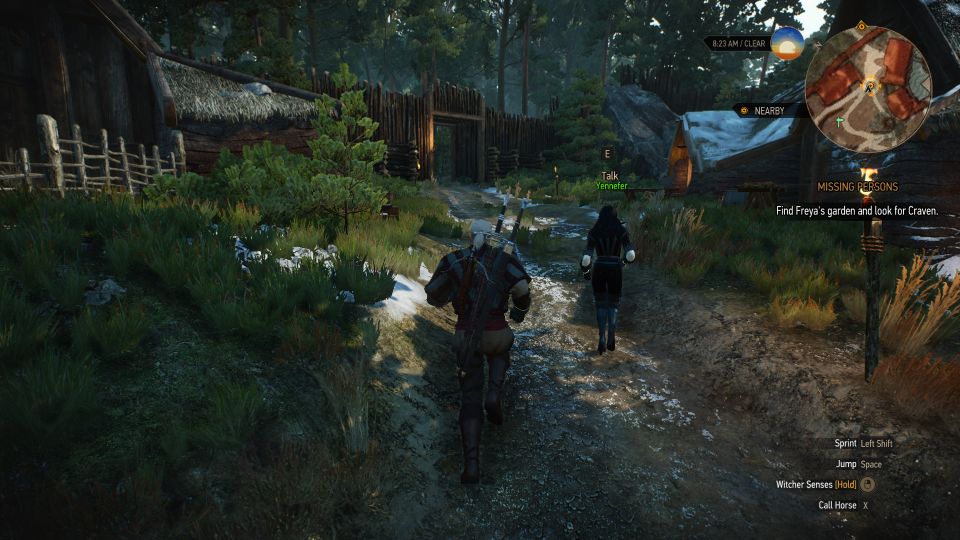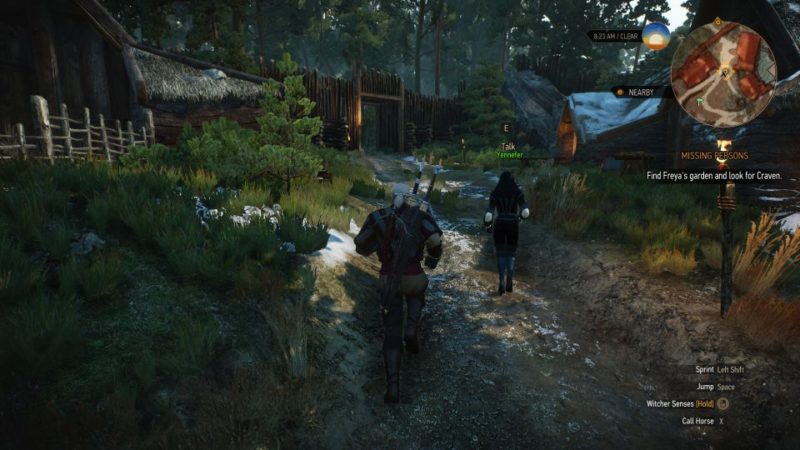 As you reach, you'll see a werewolf. This quest ends here and a new quest 'Nameless' starts.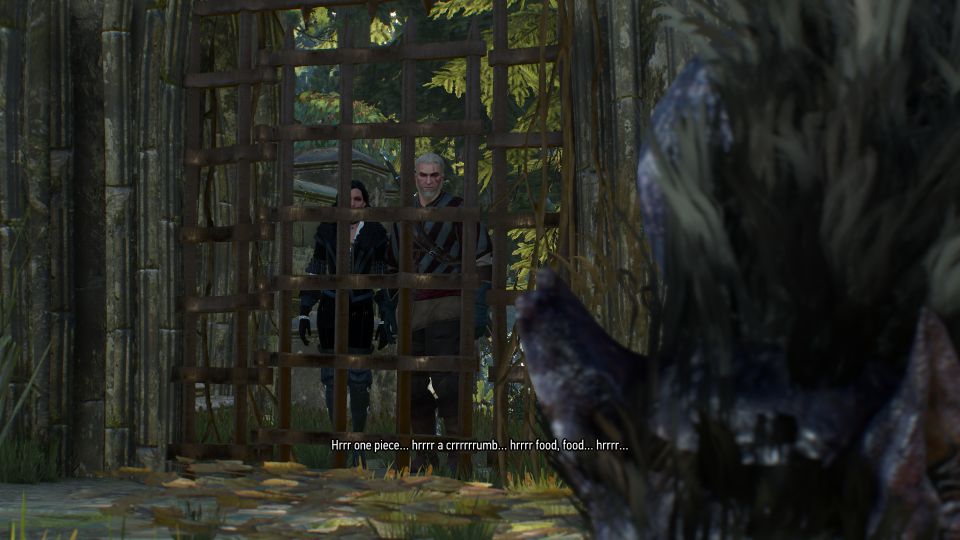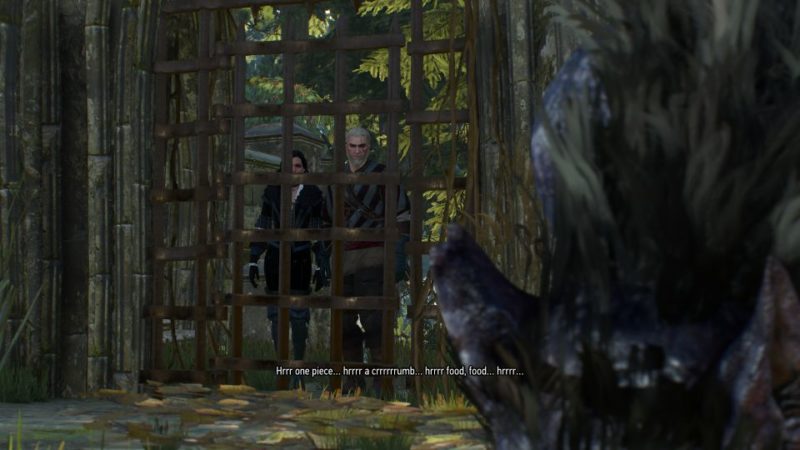 ---
Related articles:
The Calm Before The Storm: The Witcher 3 Walkthrough
Nameless (Quest): The Witcher 3 Walkthrough And Guide
Possession: The Witcher 3 Walkthrough And Guide
Echoes Of The Past: Witcher 3 Walkthrough And Guide
The Family Blade: The Witcher 3 Walkthrough And Guide
Muire D'Yaeblen: The Witcher 3 Walkthrough And Guide