Echoes of the Past is a main quest in Skellige in The Witcher 3.
Your task is to meet Yennefer at the site of magic cataclysm as she uses the mask.
Here's a walkthrough of Echoes of the Past in Witcher 3.
Suggested level: 17 and above.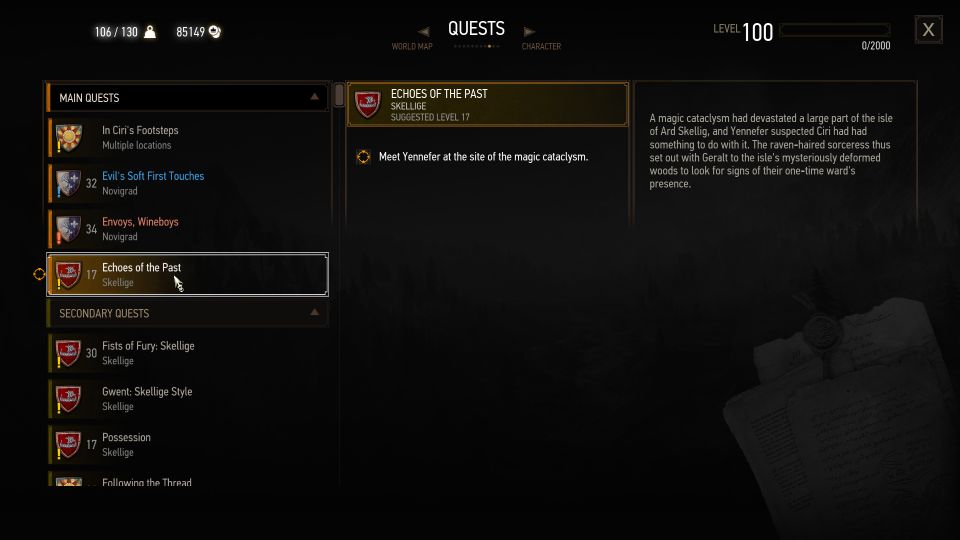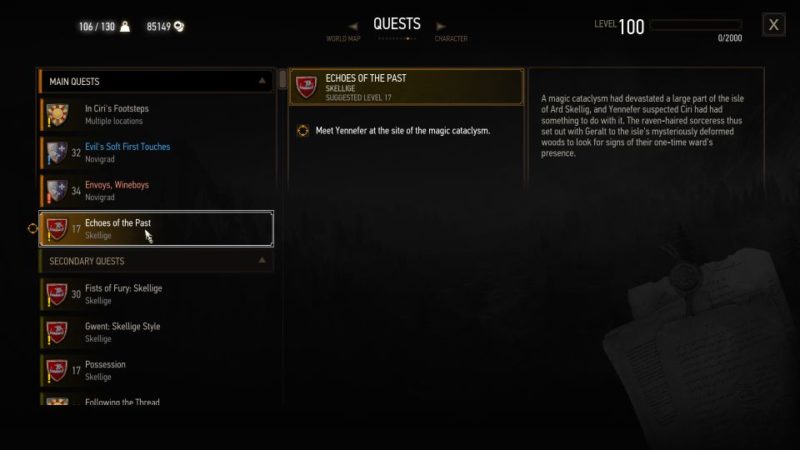 Meet Yennefer
Go to the site of magic cataclysm to meet Yennefer.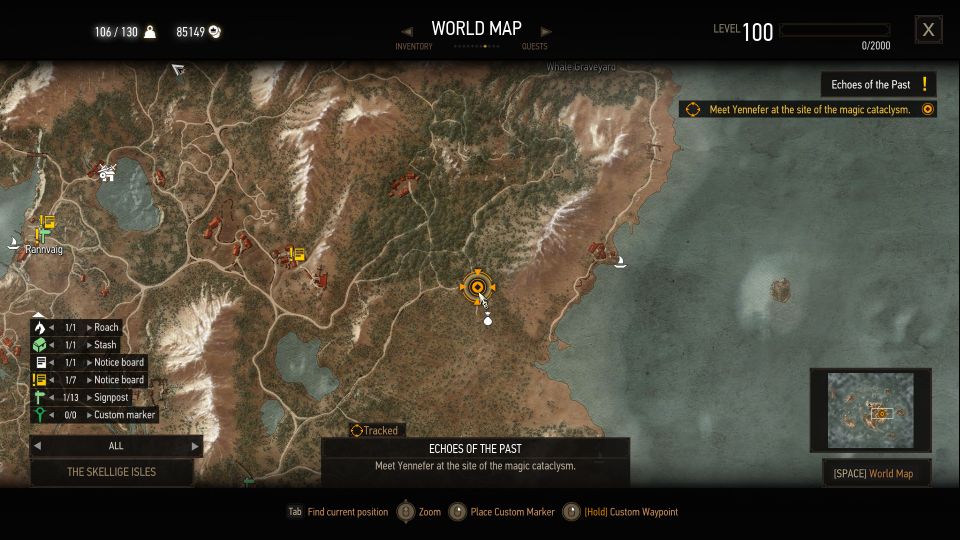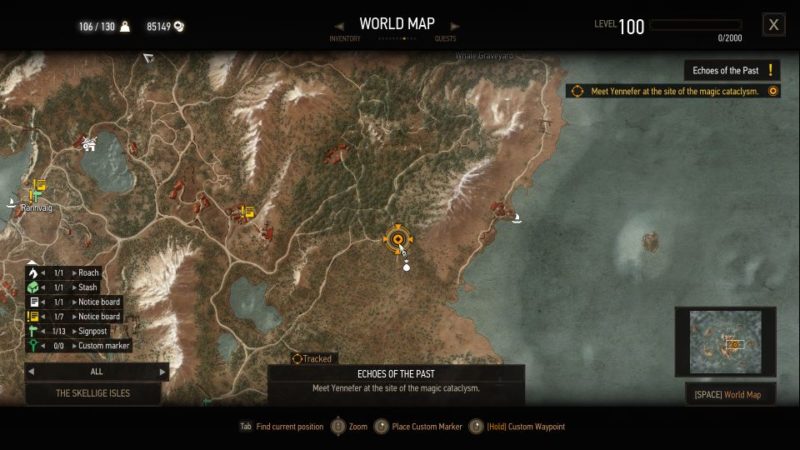 You'll see her arguing with the druid, Mousesack (Ermion).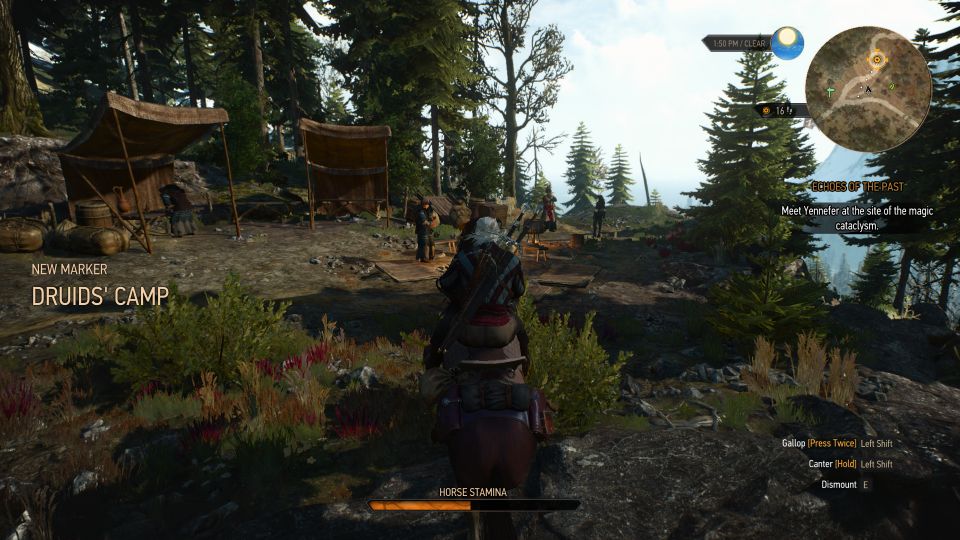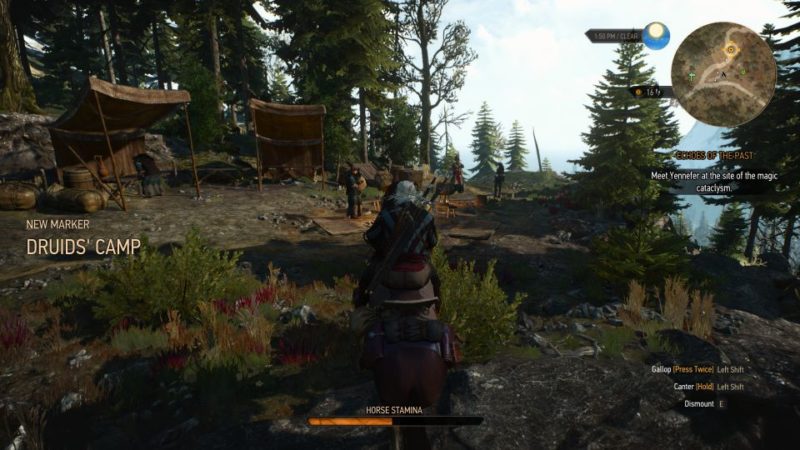 While you're talking with Mousesack, Yennefer quietly leaves.
Talk to Yennefer
Look for Yennefer in the woods.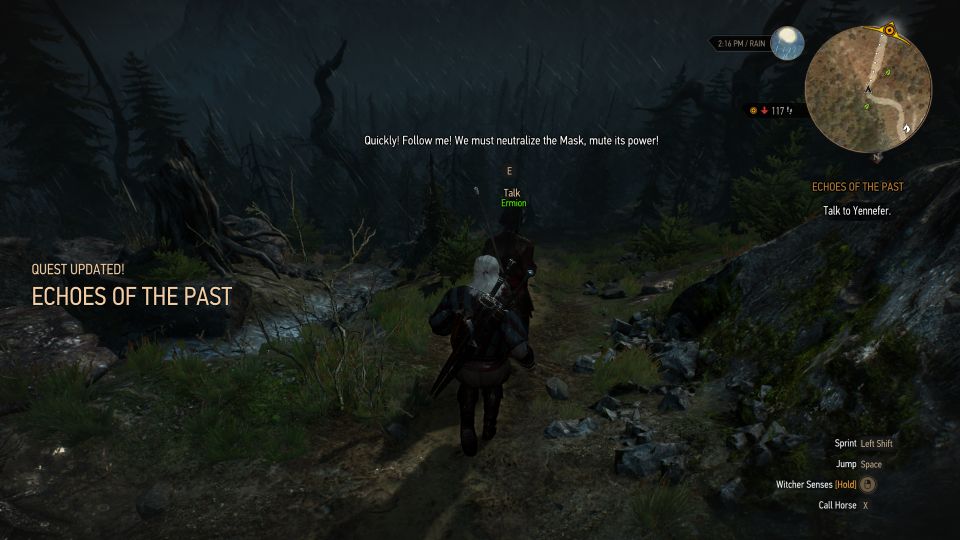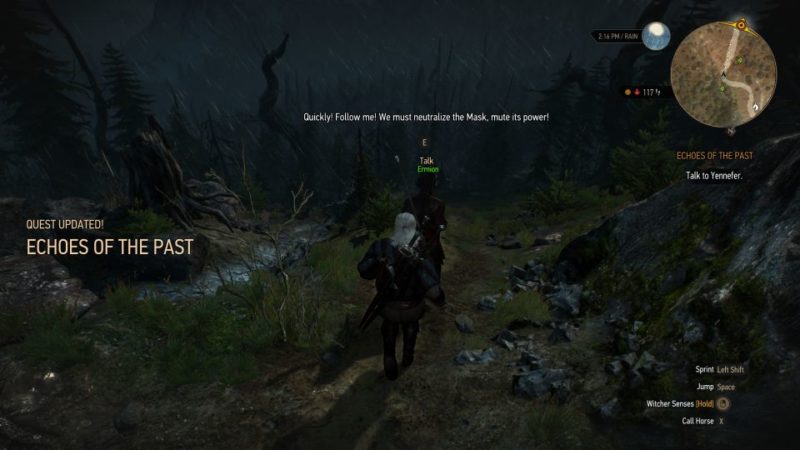 Kill the foglets
A foglet will appear due to using the mask. Kill the foglet.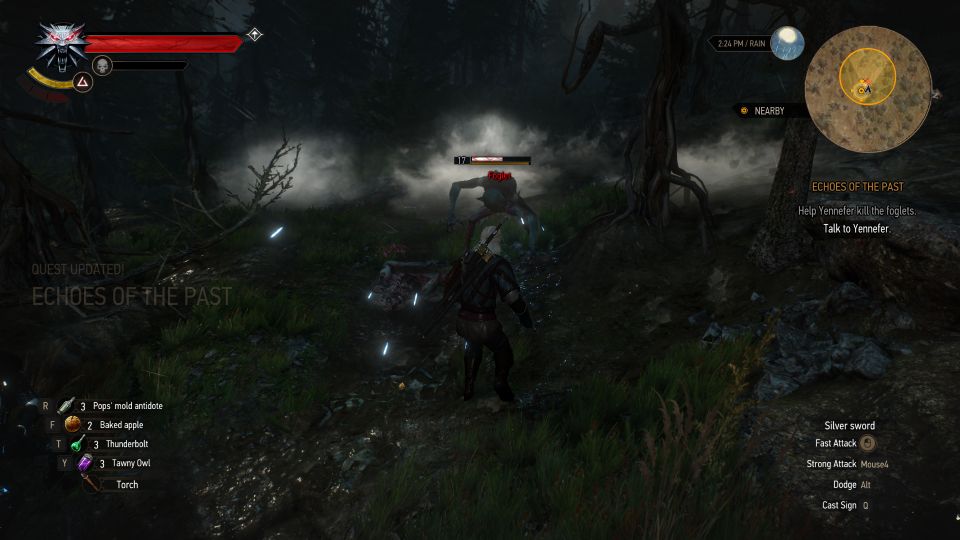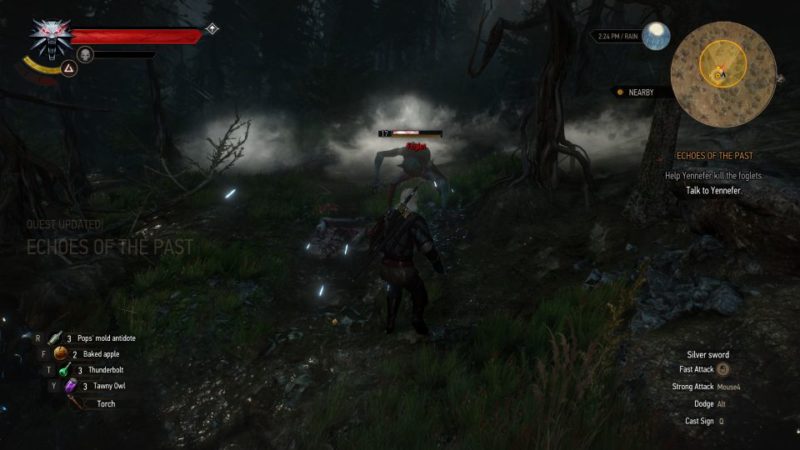 Follow Yennefer and use the mask
Yennefer will ask you to use the mask and she'll use her spell on you to see the past.
Follow her around.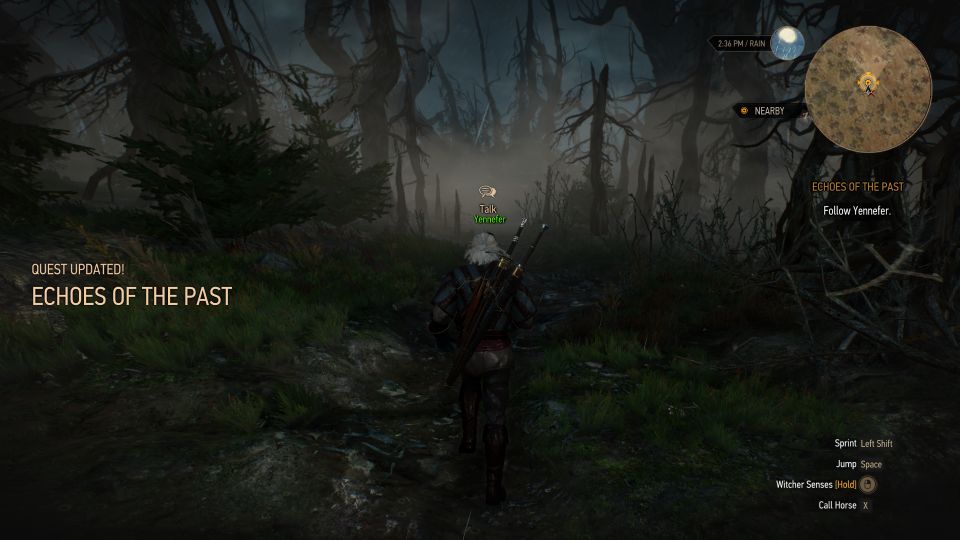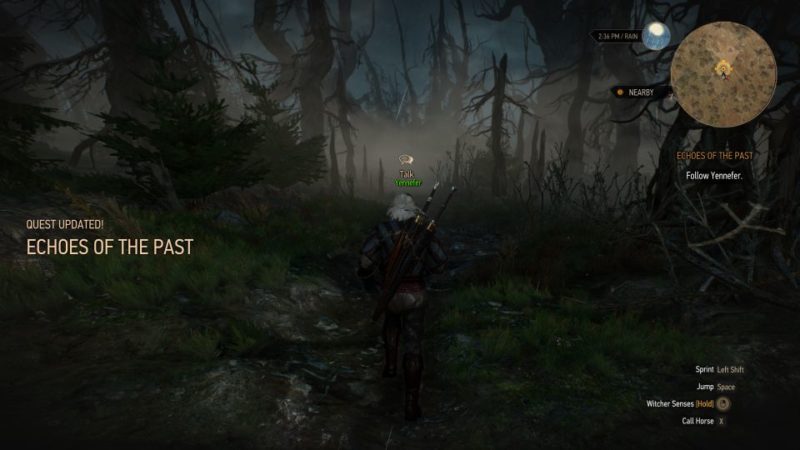 Use the mask at the appropriate locations, where you can see the energy.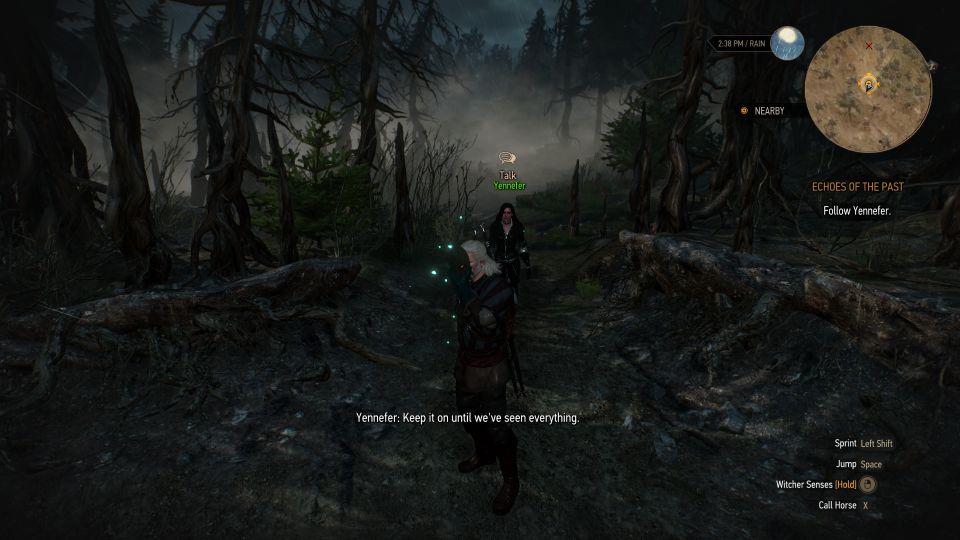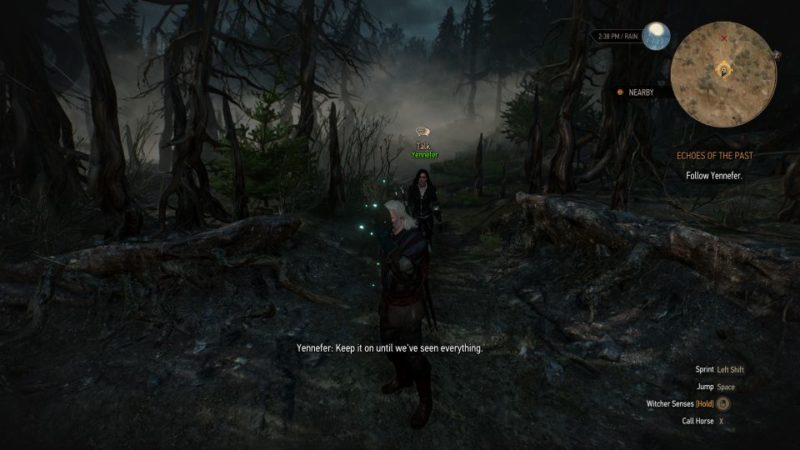 You will be able to see what had happened with the Mask of Uroboros.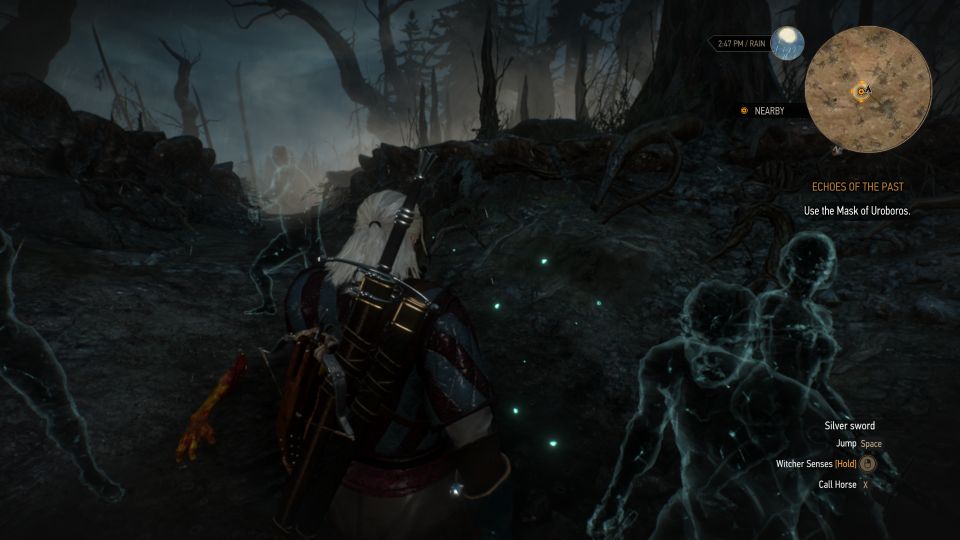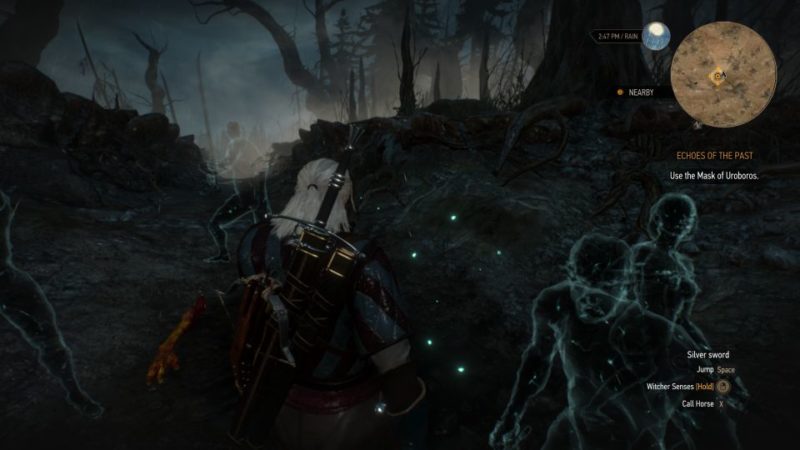 Some foglets will appear here and then. Eliminate them as you proceed to the next location.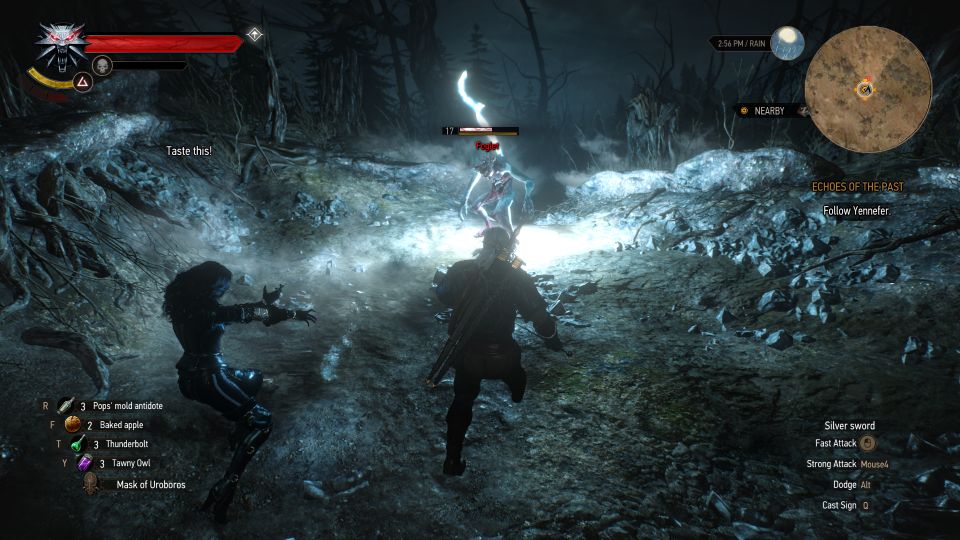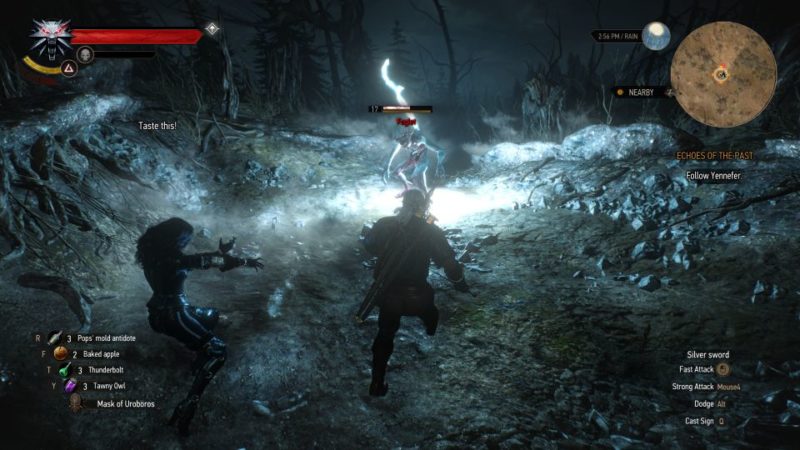 Look for a body
At the last location, you have to find a body. It's under the tree.
Wait for Yennefer to move the tree away. Go near the body and a cutscene will trigger.
You will learn that Ciri left again, this time to Hindsjarl.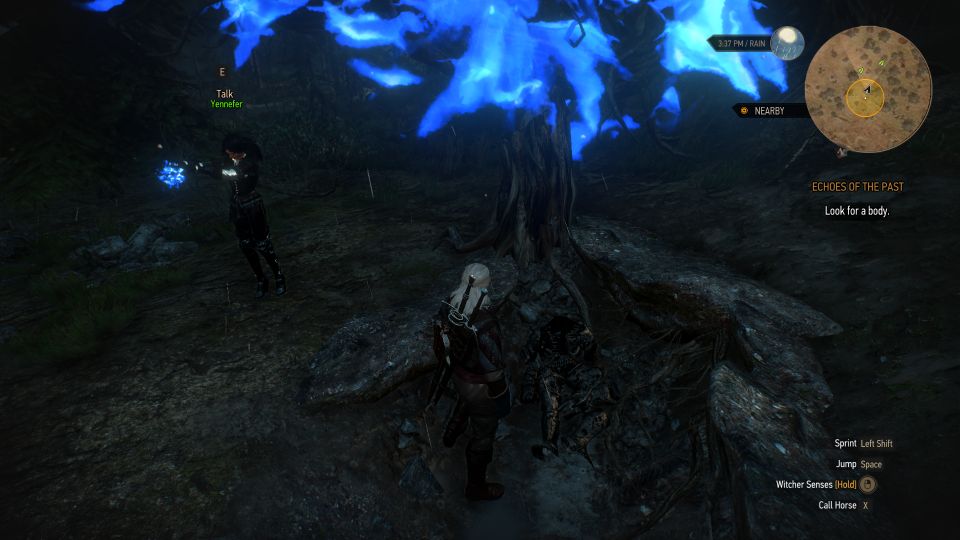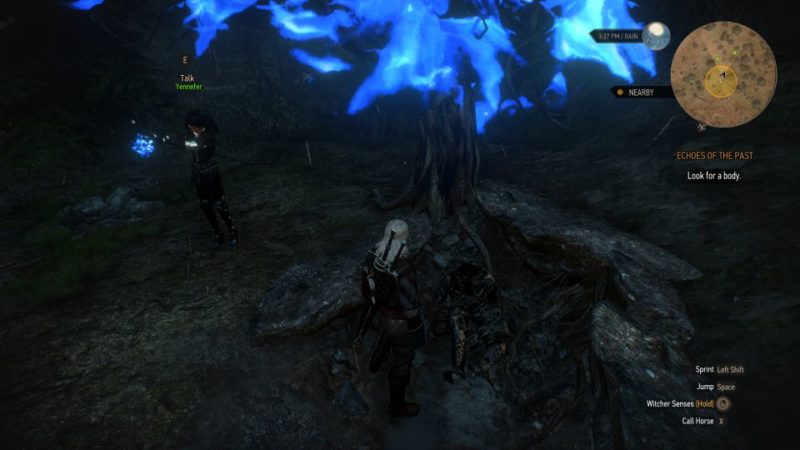 The quest ends here.
---
Related articles:
Missing Persons: The Witcher 3 Walkthrough And Guide
Possession: The Witcher 3 Walkthrough And Guide
The Family Blade: The Witcher 3 Walkthrough And Guide
Muire D'Yaeblen: The Witcher 3 Walkthrough And Guide
Ciri's Story: Visiting Junior – The Witcher 3 Walkthrough
The Lord Of Undvik: The Witcher 3 Walkthrough And Guide