The Witcher on Netflix has gone off to an amazing start and fans are simply wanting more!
Many were skeptical before it was released as it's hard to adapt a story already loved by fans of the video game counterpart.
While it's no Game of Thrones (excluding the last few seasons), The Witcher has done really well and despite the mixed critic reviews, fans still love the show.
In fact, it's one of the most watched Netflix shows at the moment. So has The Witcher been renewed for a second season?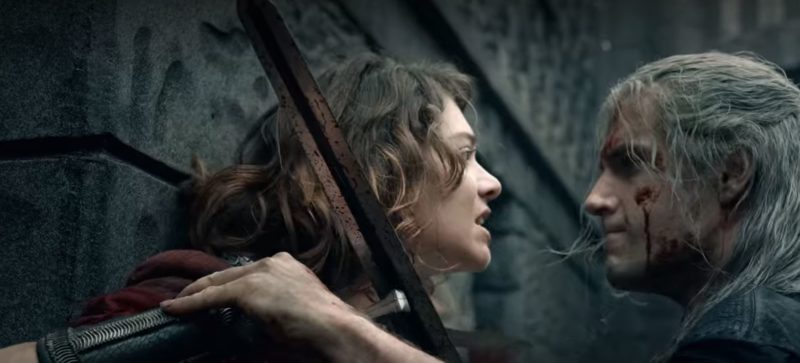 The Witcher season 2 release date?
At the moment, no release date has been fixed as they probably haven't even filmed season 2 yet.
However, it has been renewed for a second season, as mentioned by the showrunner Lauren herself in her Twitter page.
You'll see more of Geralt, Ciri and Yennefer, the main protagonists of the show.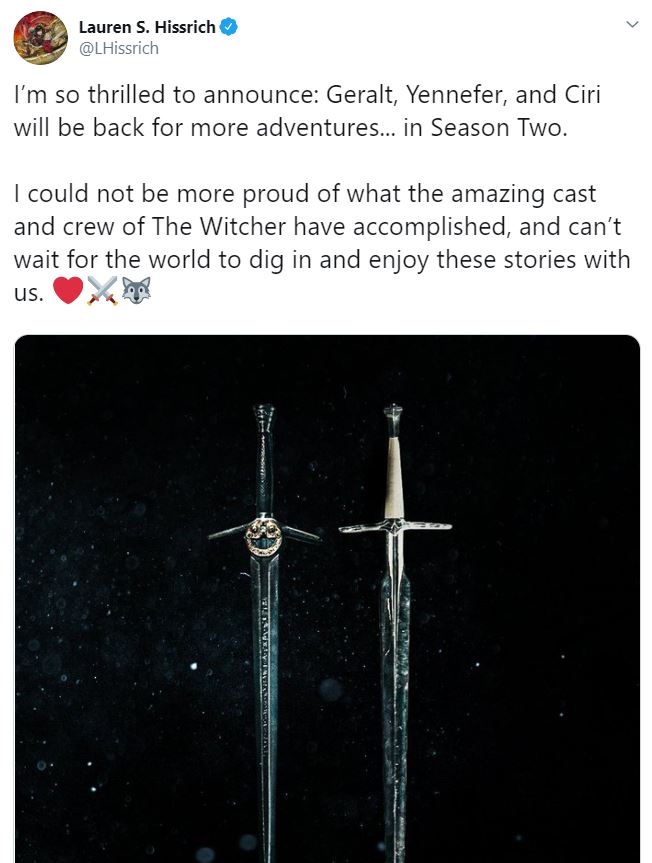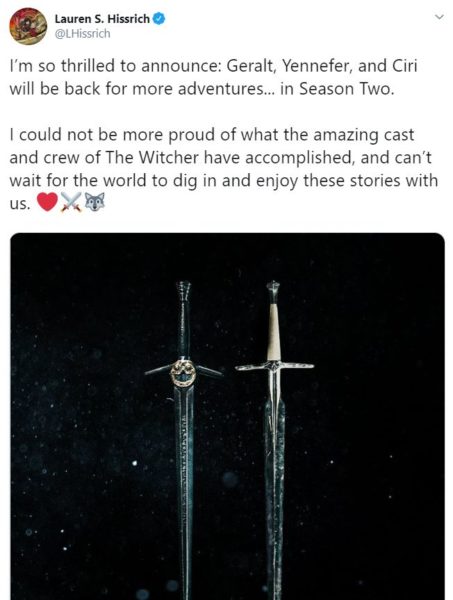 In this season, they led different stories but in season 2, it's said that the story will move in a more forward direction.
This was mentioned in GamesRadar's interview with Lauren, where she mentioned that the story will be more focused. Season 1 was only the setting and build up of the characters.
This Netflix series is based on the books, so you may not see the same happenings as in the game.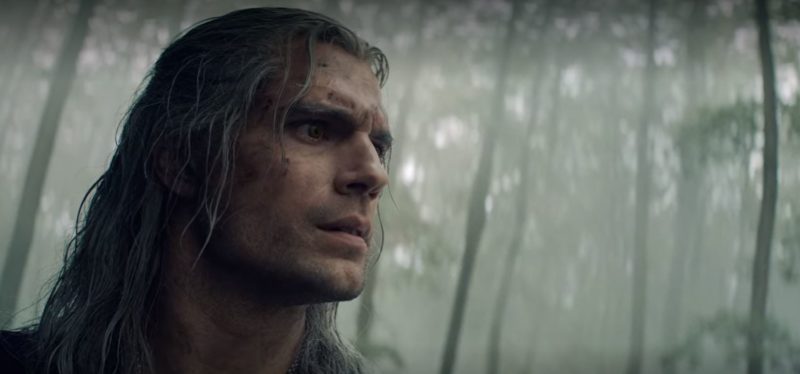 We'll definitely be keeping an eye on more related news!
---
Related articles:
Games Like Witcher 3 – Top Ten Alternatives To Play