Warlords of New York brought a few new masked hunters in NY, but there are also some in the DC area.
The camo mask hunter can be found in the Washington DC part of the map.
Here's how you can spawn the camo mask hunter in Division 2.
Use touchscreen
The first objective is to find the touchscreen.
Head to the Southwest part of DC, and fast travel to the Space Administration HQ mission.
From the mission area, walk towards the building on the opposite. The exact location is shown in the map below, marked by the player location.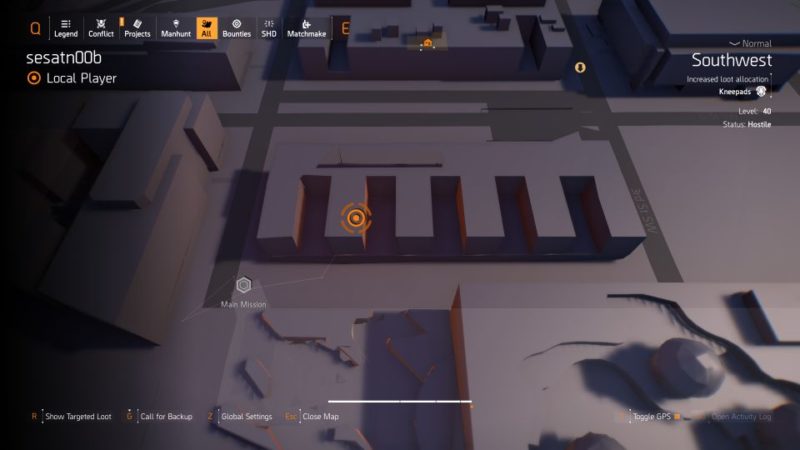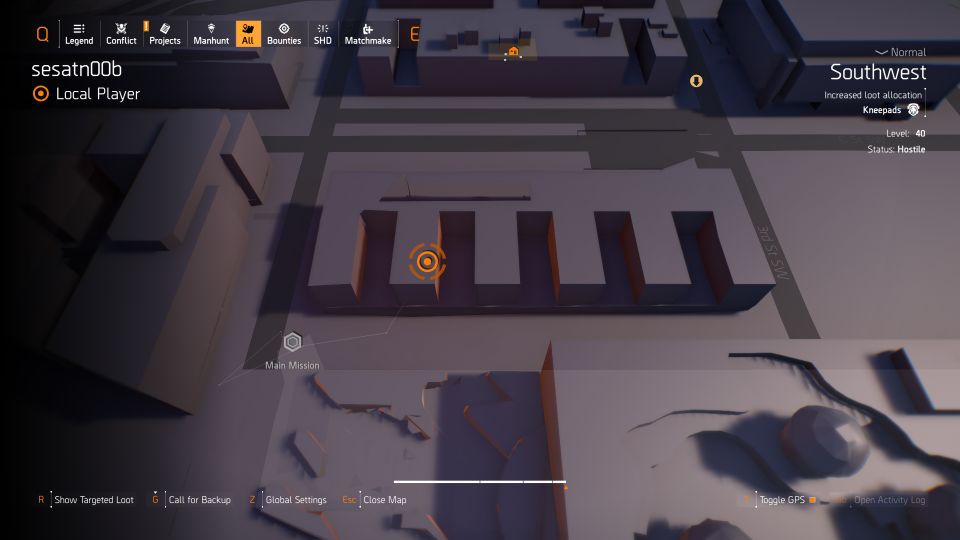 You should see a small entrance here, beside the bus.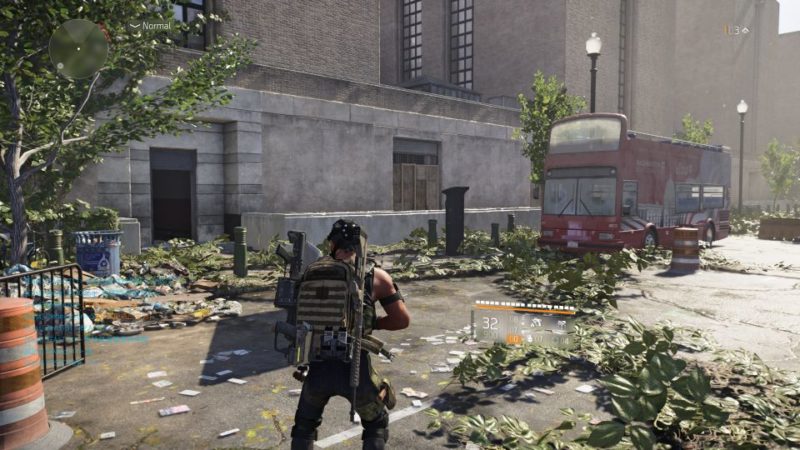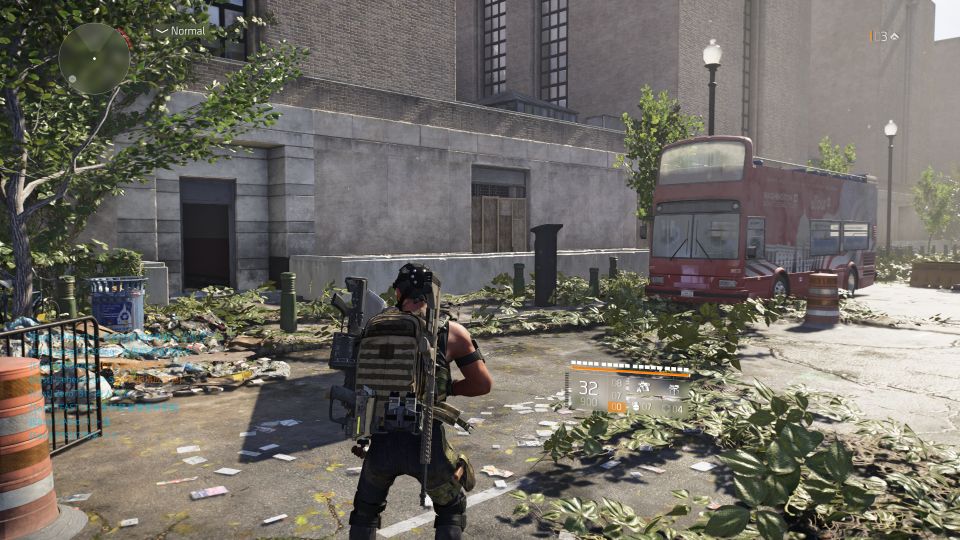 Enter the building and right towards the end, you will find a rather small touchscreen. It's somewhere near the two computers.
Use the touchscreen to begin the process.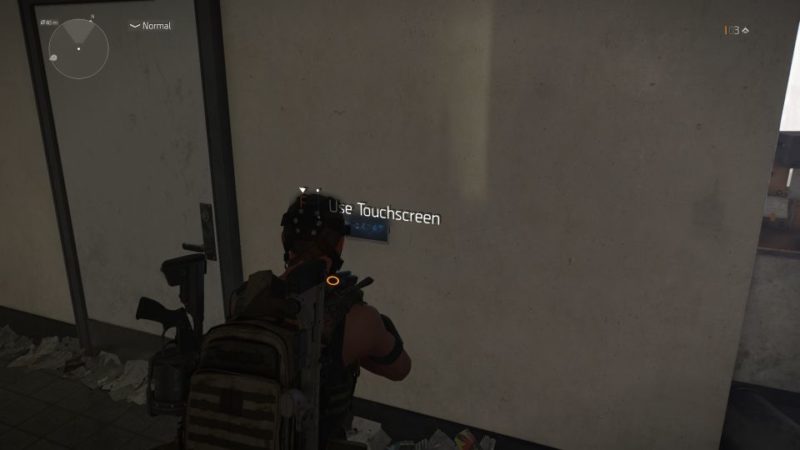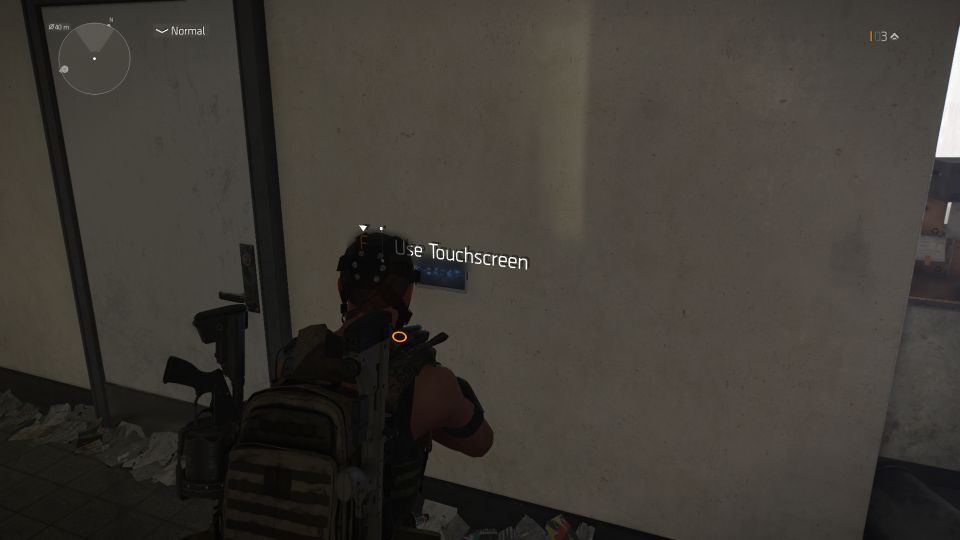 Head to the construction site
Next, go to the construction site in the Downtown East area, which is the northern part of DC map.
The exact location is shown in the map below, marked by the player location.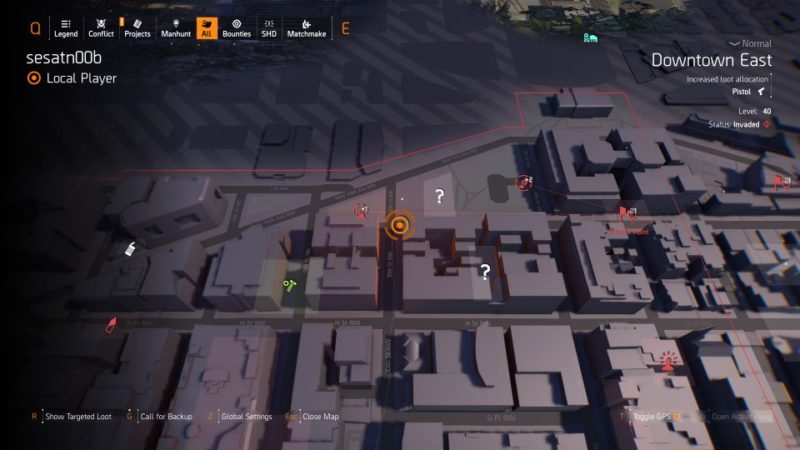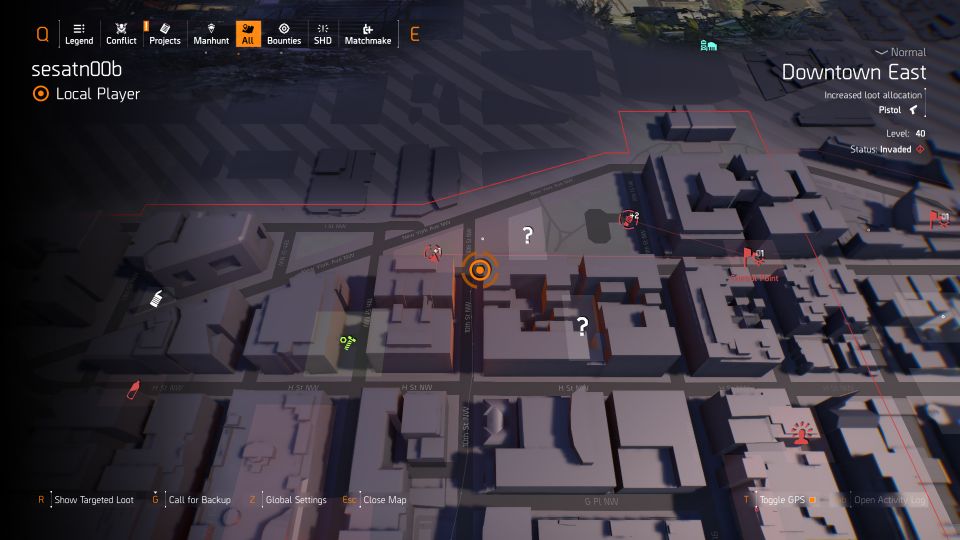 Enter the construction site. You should see the SLANTER Construction name in the area.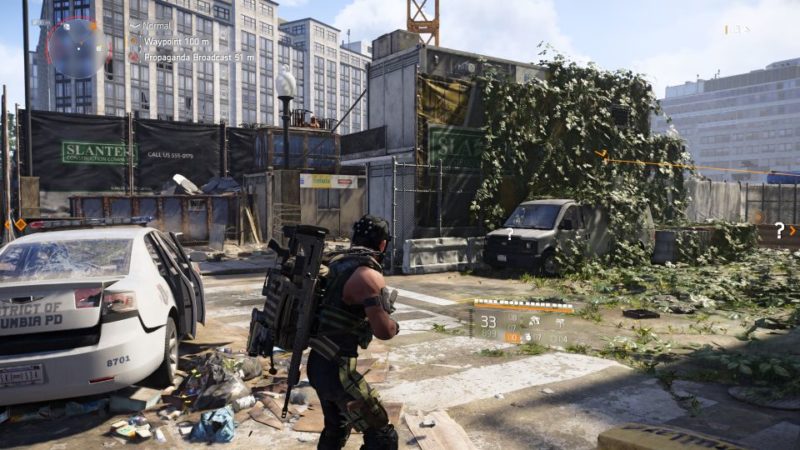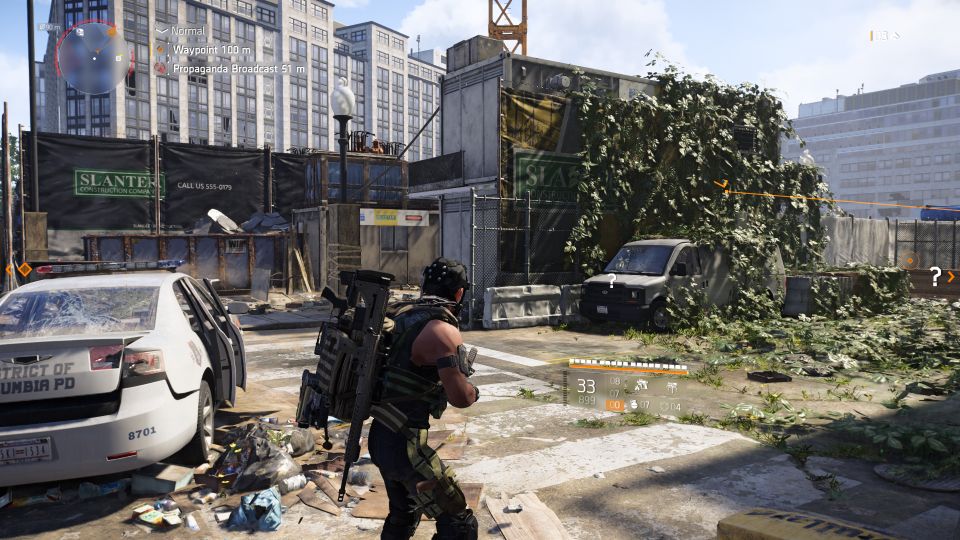 There are a few platforms. Climb onto the platform with a button, near the sleeping mattress (image below).
You can only press the button at night. 9 pm is the earliest you can do so. Press the button to begin.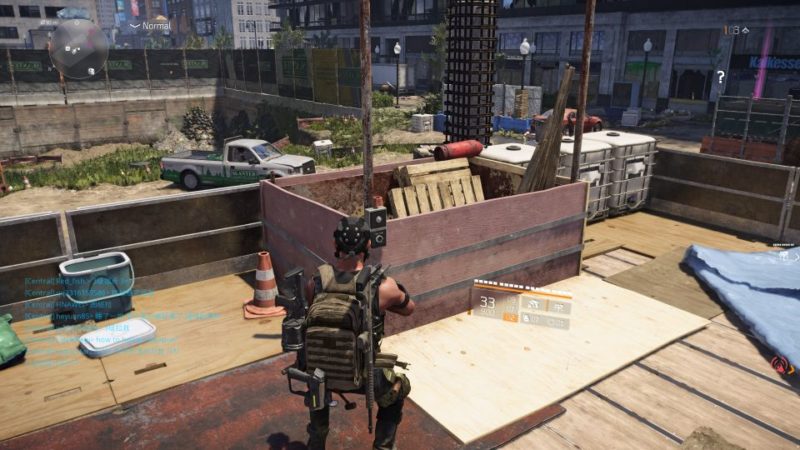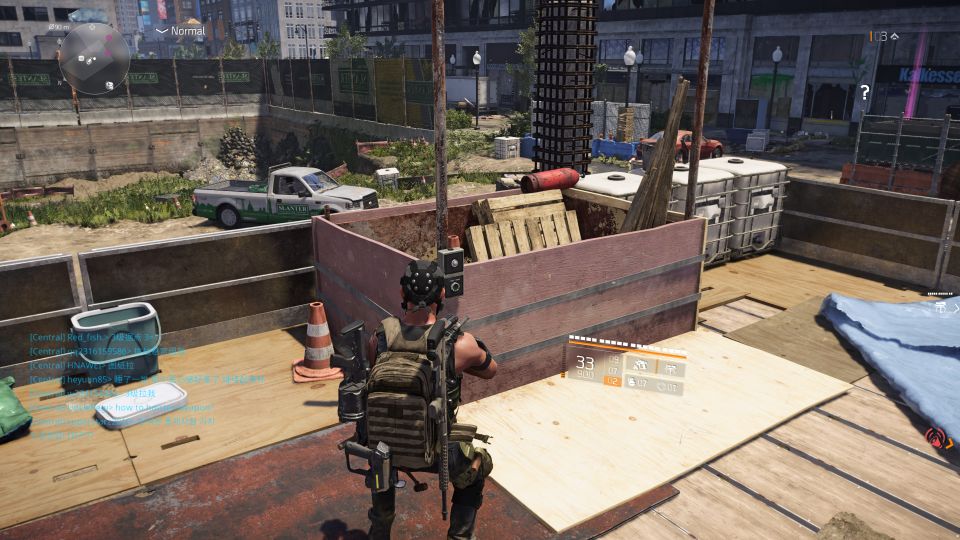 Interact with the lights
After pressing the button, you'll need to interact with the lights in the correct order.
The order is shown in the numbers below. If the lights switch off when you're trying, you have the wrong order.
Read on below for more exact details.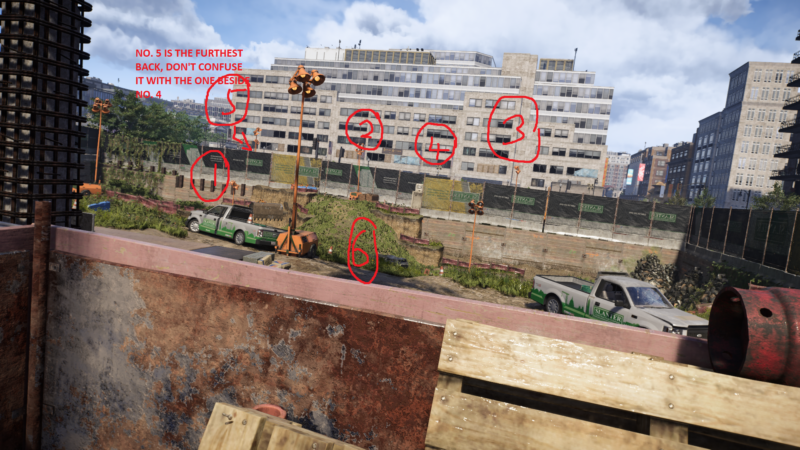 The first light is the one at the water near the tractor. If you interact with it, a green light will show up.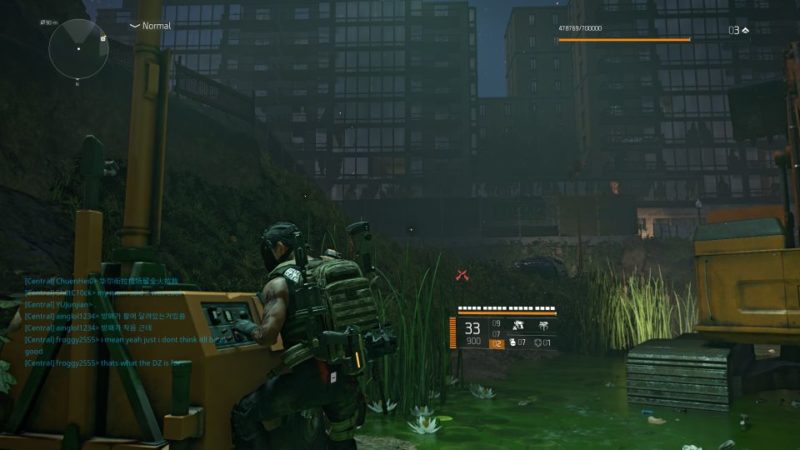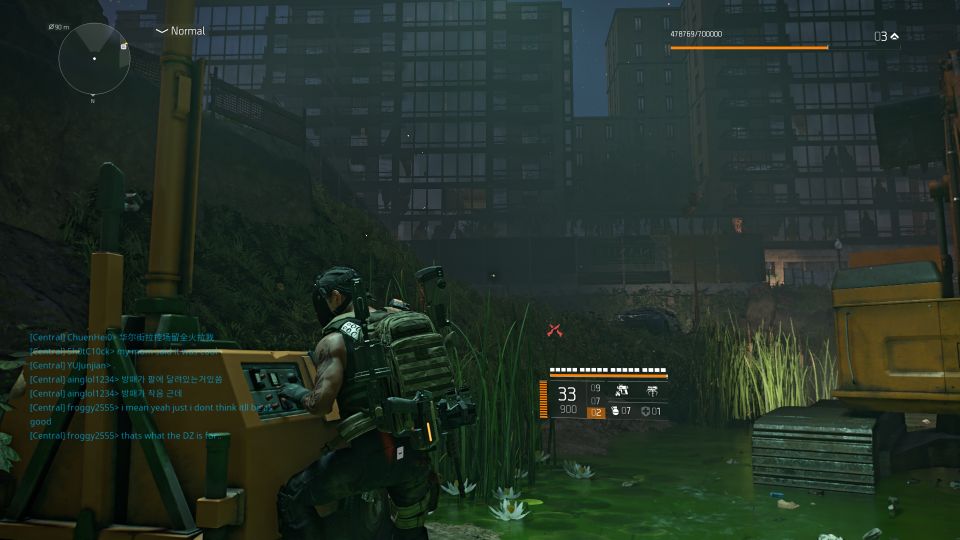 The second one is just behind the first, where you have to climb up a little. Interact with it and an orange light will appear.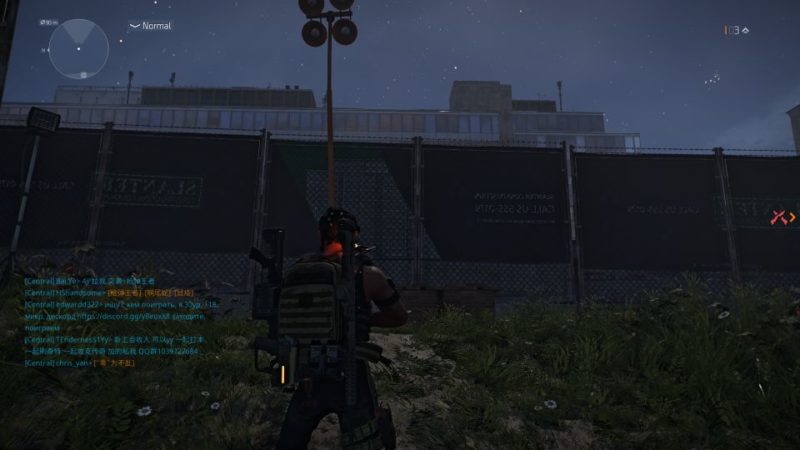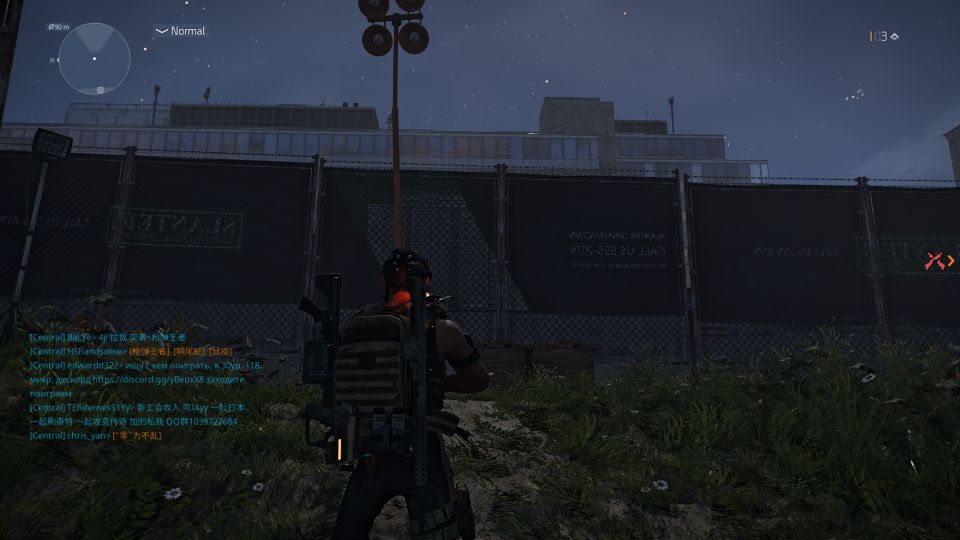 From the second light, go towards your right and you'll find another. That is the third light and it's orange as well.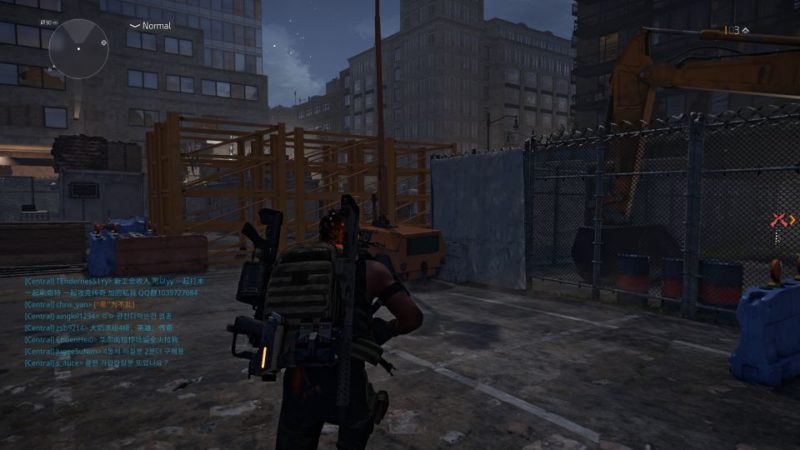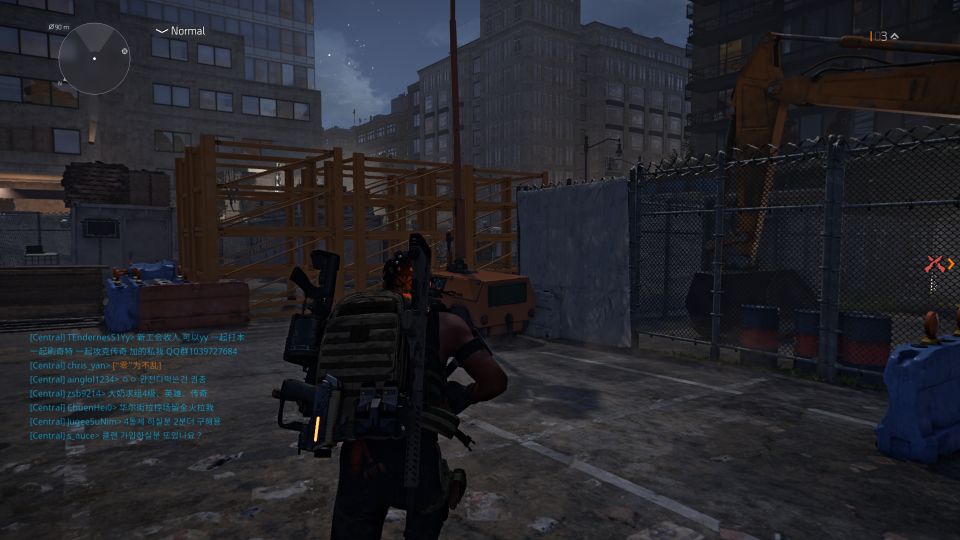 The fourth one is on the left of the third light, which is sort of the middle of the area. The light will turn green.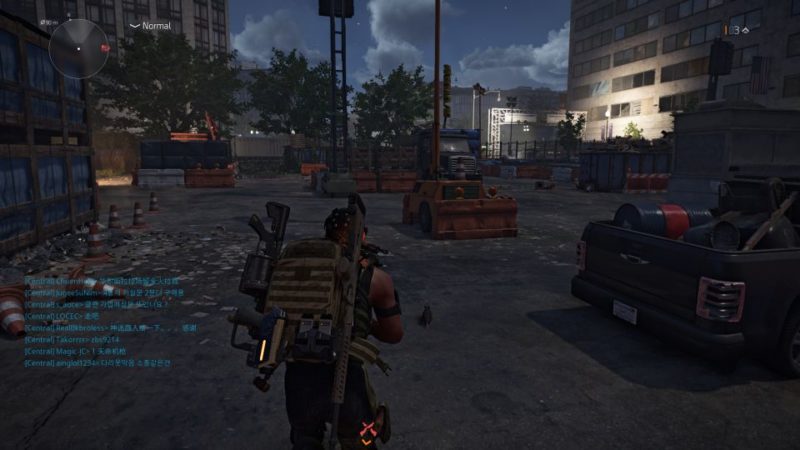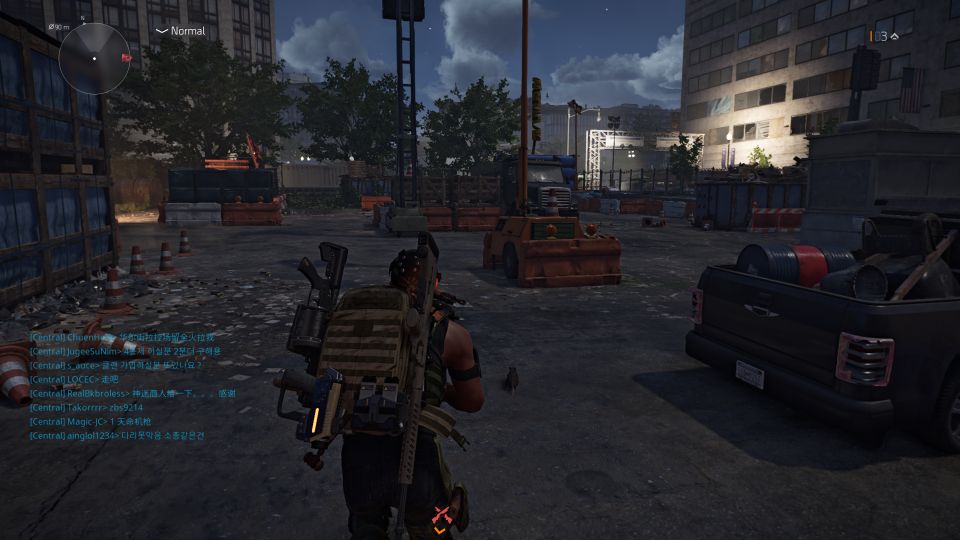 Next, head to the fifth light.
This one is situated far behind the fourth, towards the left, which is bordering the fence of the next building / beside the blue construction materials.
See the image below.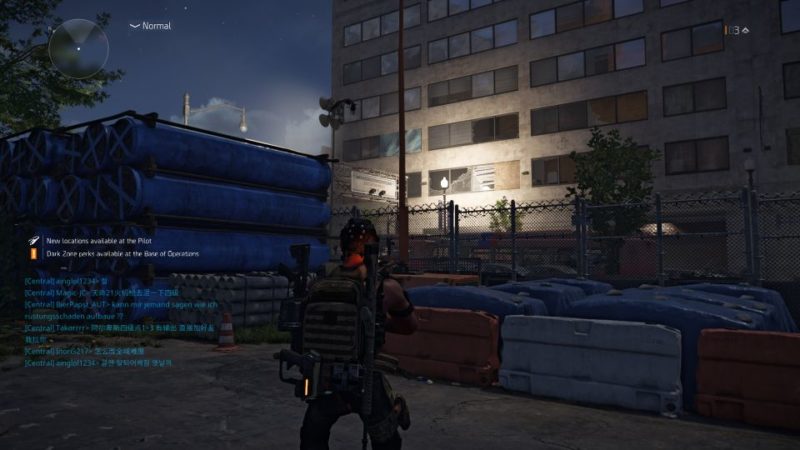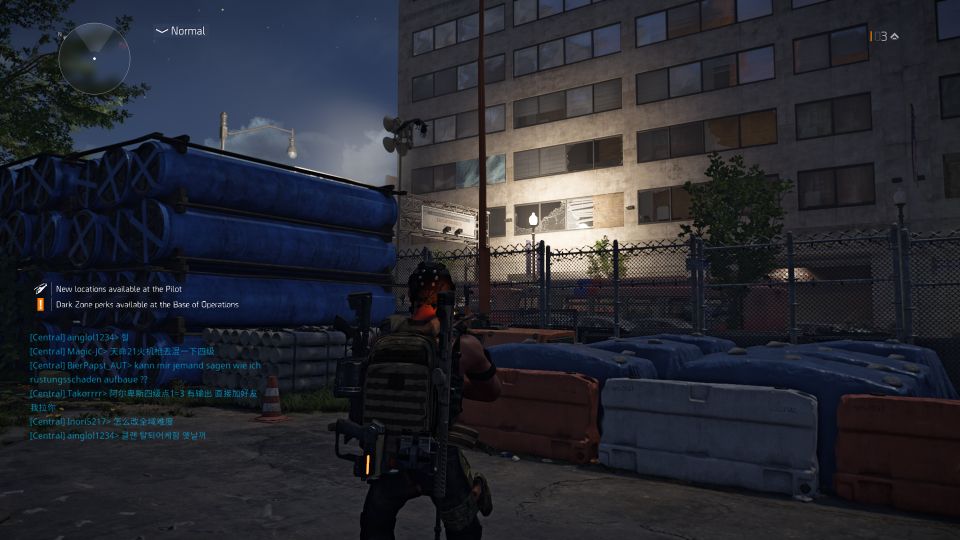 For the sixth and final one, head back to the light that's closest to the button you pressed.
It's also the only one that was already lit. Interact with it to spawn the hunter.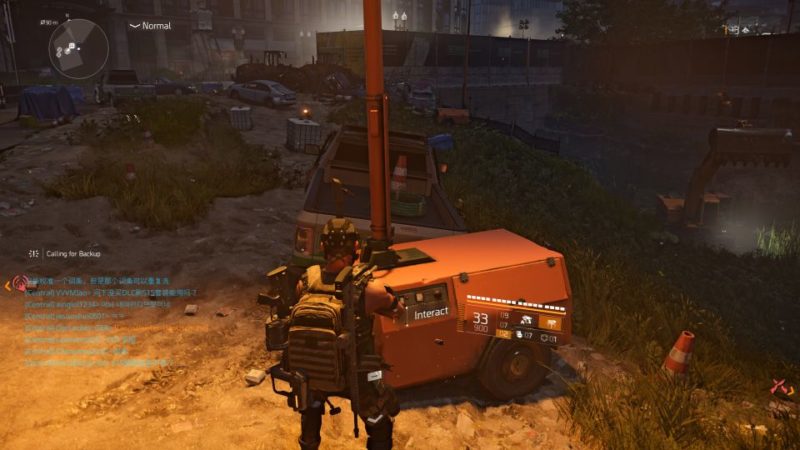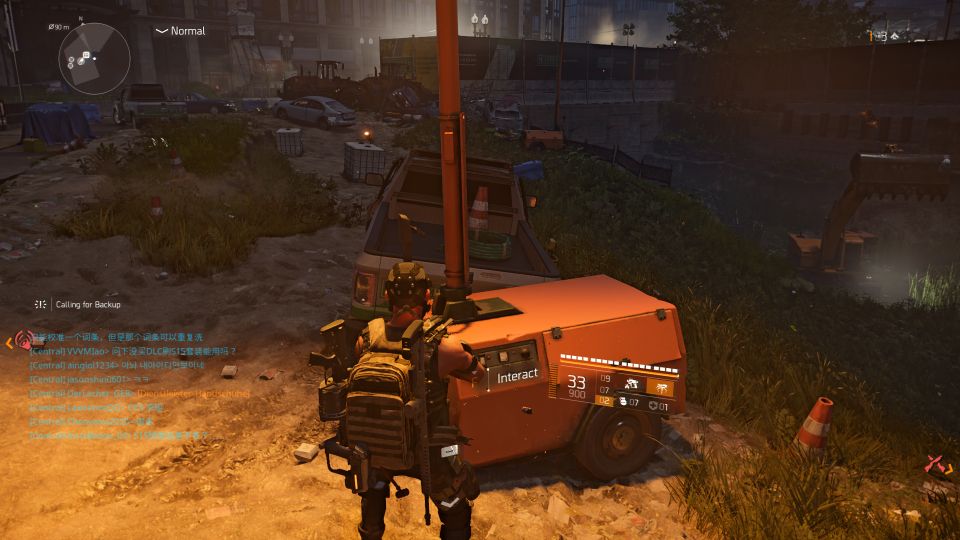 Kill the hunter
After interacting with the sixth, the hunter will spawn and you'll need to kill him to get the camo mask.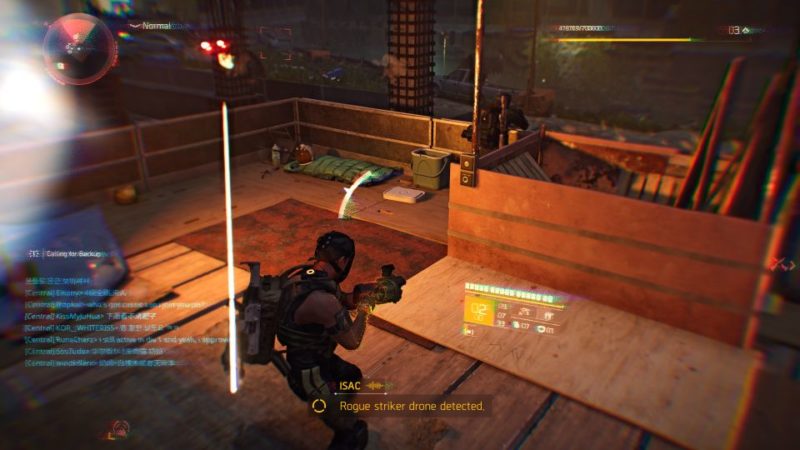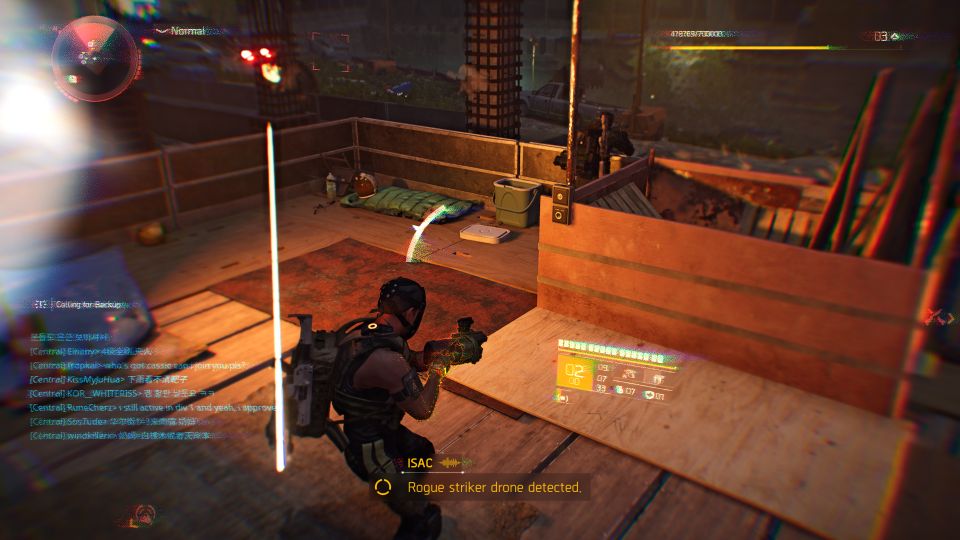 ---
Related articles:
Neptune's Cell Bounty (Hunt Neptune) – Division 2 Walkthrough
How To Spawn Weirdo And Drama Mask Hunters – Division 2
East River Company Bounty – Division 2 Walkthrough (WoNY)
How To Spawn Divide Mask Hunter At Memorial Plaza – Division 2 (WoNY)
How To Spawn Psycho And Drip Mask Hunters – Division 2 (WoNY)