Shiva is one of the most well known summons in the Final Fantasy series.
You will also be able to find a Shiva summoning materia in the remake of Final Fantasy 7.
Here's how you can get the Shiva summoning materia in FF7 Remake.
Talk to Chadley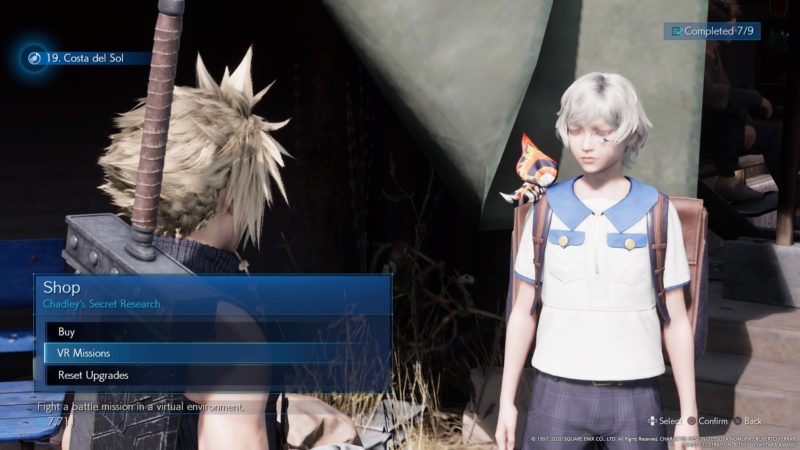 Chadley is the guy you will meet in Chapter 3 when you reach the Sector 7 slums.
You will be introduced to him when Tifa brings you around the slums. He is a researcher for Shinra but is working against them.
He will also help to unlock new materia if you help him to assess enemies during battle.
However, you may only be able to get Shiva in Chapter 8 based on our experience but we're not 100% certain.
It might be related to the number of battle intels you've gathered.
Do the VR mission
This VR mission is unlocked when you reach Chapter 8 in the game. This is when you arrive at Aerith's town and Chadley will also be here.
He will introduce VR missions to you. It's basically a combat simulation where you must beat the summon itself.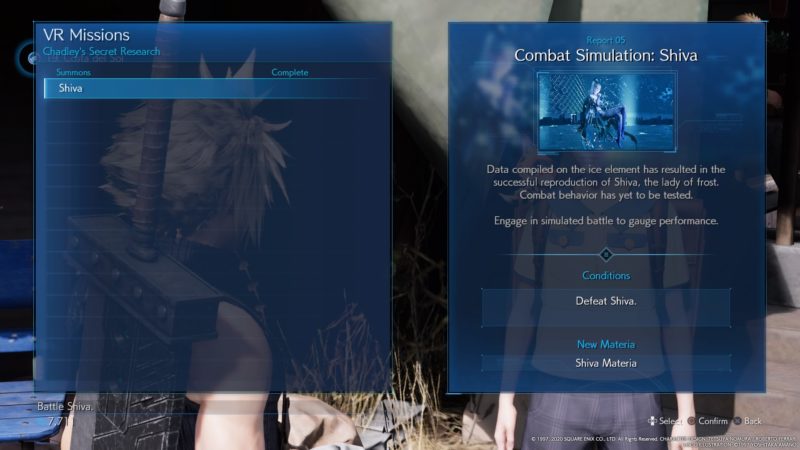 Defeat Shiva
In this case, you have to beat Shiva. Just watch out for her icy attacks that leave you stuck for awhile.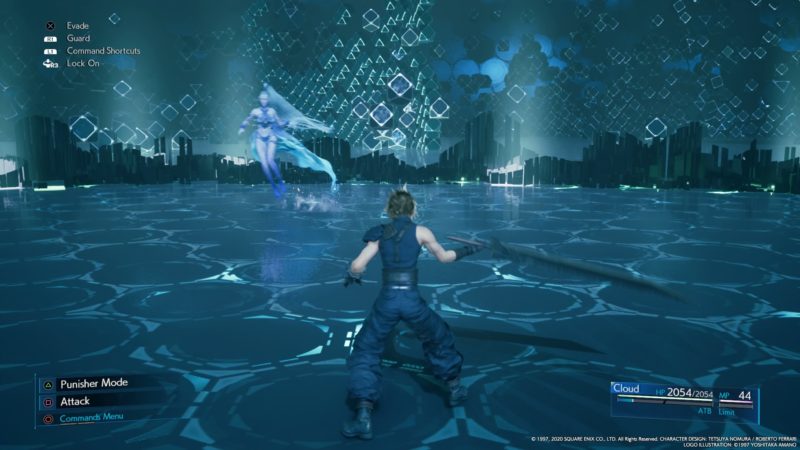 After defeating Shiva, you'll also get a Trophy – Summon Slayer.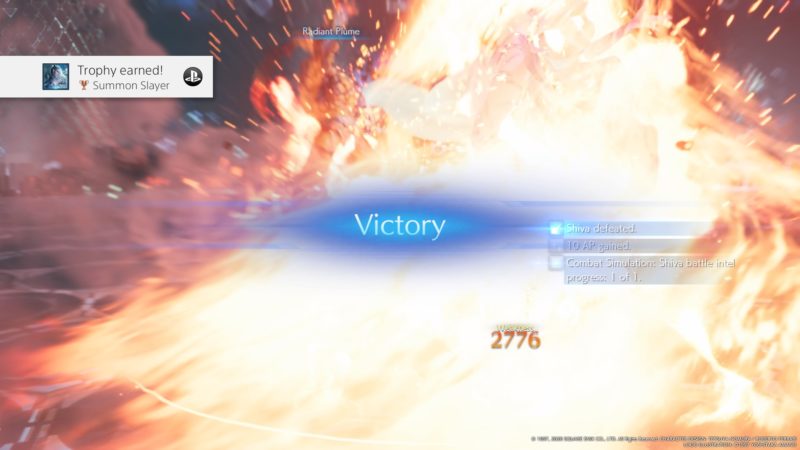 To add to that, you will be given the Shiva summoning materia.
You can now use it in battle.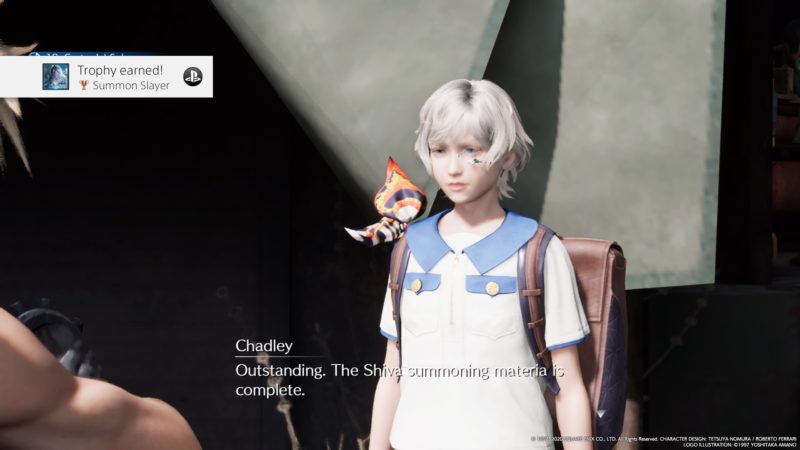 ---
Related articles:
Weapons On A Rampage – Final Fantasy 7 Remake Walkthrough
How To Use Moogle Medals – Final Fantasy 7 Remake
Just Flew In From The Graveyard – Final Fantasy 7 Remake
Lost Friends (Find Cats) – Final Fantasy 7 Remake Guide