In Final Fantasy 7 Remake, you will notice that destroying certain boxes will give you a Moogle Medal.
So what are these Moogle Medals for? They can basically be used to exchange for items.
Here's how you can use Moogle Medals in Final Fantasy 7 Remake.
Reach Chapter 8 of the game
Chapter 8 of the game titled Budding Bodyguard is where you will journey with Aerith.
You'll probably need to reach this Chapter first to unlock the Moogle Emporium.
He is located in the children's hideout within the Sector 5 Slums. You'll be brought here when doing a quest with Aerith.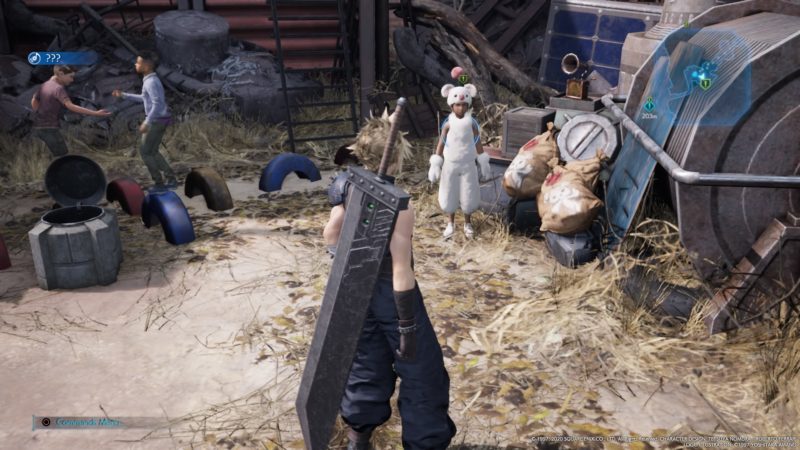 Buy Moogle Membership Card
Before you can use the Moogle Emporium in Sector 5, you need to purchase a membership card.
It costs 1 Moogle Medal for the card.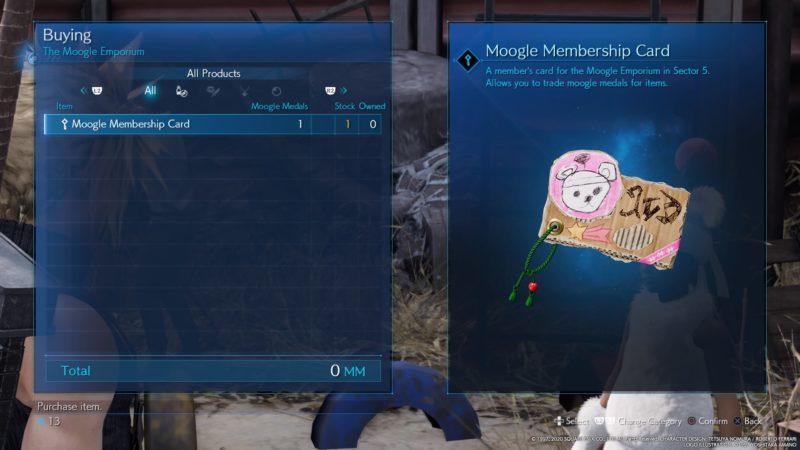 Exchange Moogle Medals with items
Once you have the membership card, you can exchange items.
There are some helpful items like the books that cost 5 Moogle Medals (MM) each. They give you additional SP for your weapons.
Each book is for each character. For e.g. The Art of Swordplay Vol. 1 is for Cloud Strife.
You can also buy a better staff for Aerith. Apart from this, the Graveyard Key is used for a quest.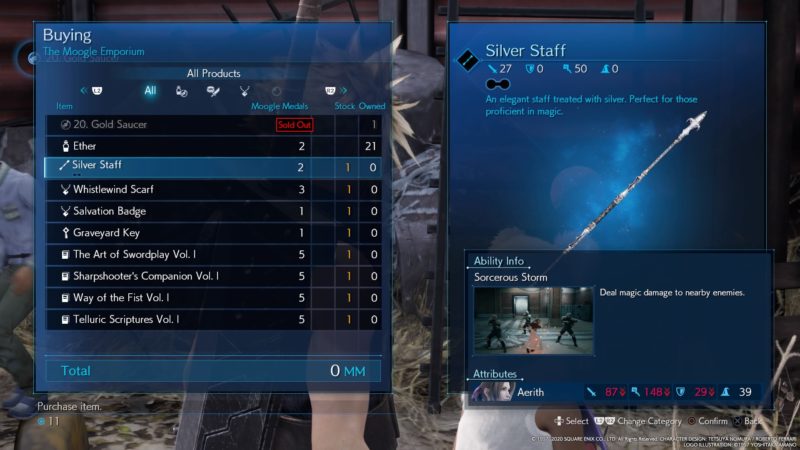 There may be more Moogle Emporiums in the game, but we have not reached those areas yet so we're not sure.
---
Related articles:
Paying Respects Quest – Final Fantasy 7 Remake Walkthrough
Weapons On A Rampage – Final Fantasy 7 Remake Walkthrough
How To Get Shiva Summoning Materia – FF7 Remake
Just Flew In From The Graveyard – Final Fantasy 7 Remake
Chadley | Assess Materia – Final Fantasy 7 Remake Guide