Chadley is an NPC that you'll first meet in Chapter 3 of Final Fantasy 7 Remake.
He is a researcher who works for Shinra but apparently aims to bring down Shinra.
Chadley will ask for your help and will give you an assess materia to use. This assess materia can be used to determine information about the enemy.
Here's a brief guide on how to use the assess materia for Chadley.
Talk to Chadley beside Wymer
You will find Chadley standing beside Wymer when Tifa is still introducing you around the slums of Sector 7.
He will then ask for your help to assess enemies and gives you the assess materia.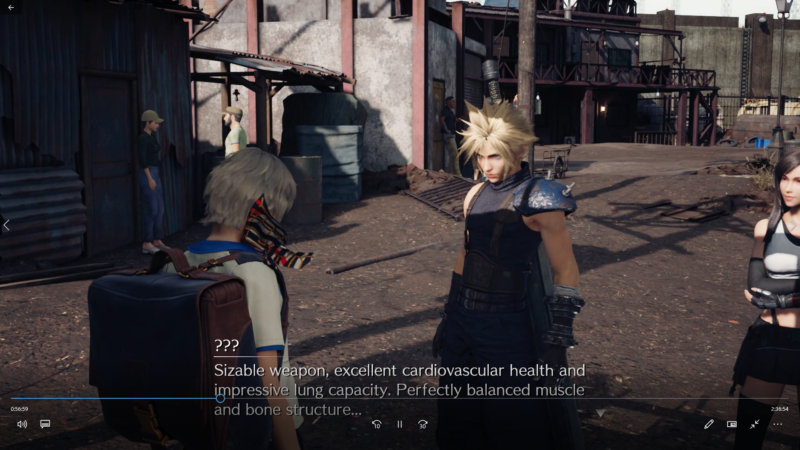 Equip the assess materia
To equip the assess materia, go to your materia & equipment section.
Find an empty slot and place the assess materia.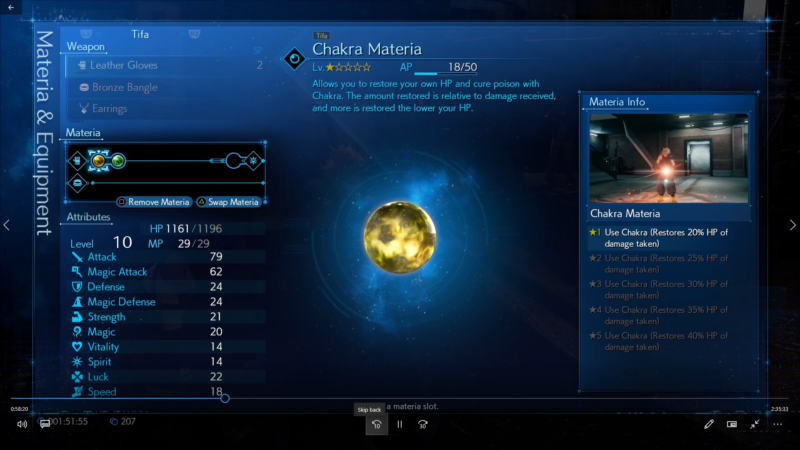 How to use the assess materia
Once you've equipped the materia, just go into battle and you'll be able to use it.
After filling your ATB gauge in battle, you'll be able to use abilities. Under the abilities section, you will find the Assess button.
Use it and you can see the enemy's stats like weaknesses and resistances.
During the same battle, you can press the PS4 controller's pad to check the stats of the enemy again if you forgot the stats.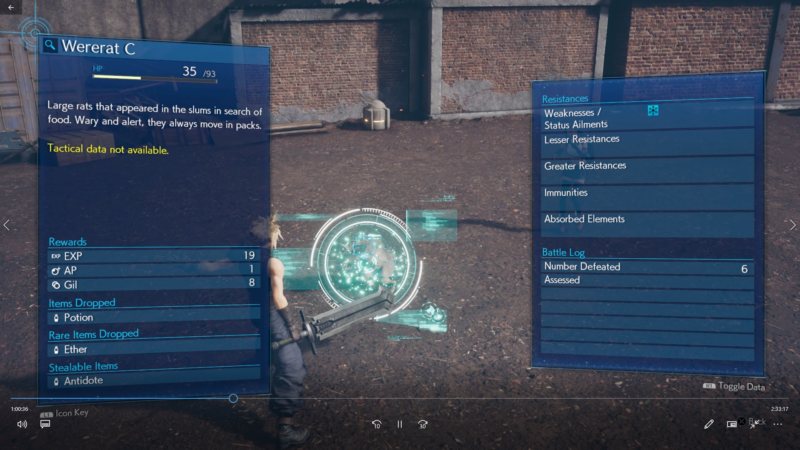 Unlock new materia from Chadley
The more you use assess on different enemies during battle, the more new materia you will unlock with Chadley.
You will then be able to buy different materia from him.
---
Related articles:
How To Get Shiva Summoning Materia – FF7 Remake
Just Flew In From The Graveyard – Final Fantasy 7 Remake
Rat Problem Side Quest – Final Fantasy 7 Remake Walkthrough
A Job For The Neighborhood Watch – Final Fantasy 7 Remake
Lost Friends (Find Cats) – Final Fantasy 7 Remake Guide