Weapons on a Rampage is a side quest in Chapter 8 of Final Fantasy 7 Remake.
Your task is to eliminate the five Mark II Monodrives lurking at the back of the Sector 5 Slums.
Here's a walkthrough of Weapons on a Rampage in FF7 Remake.
To begin the quest, head to the location marked on the map.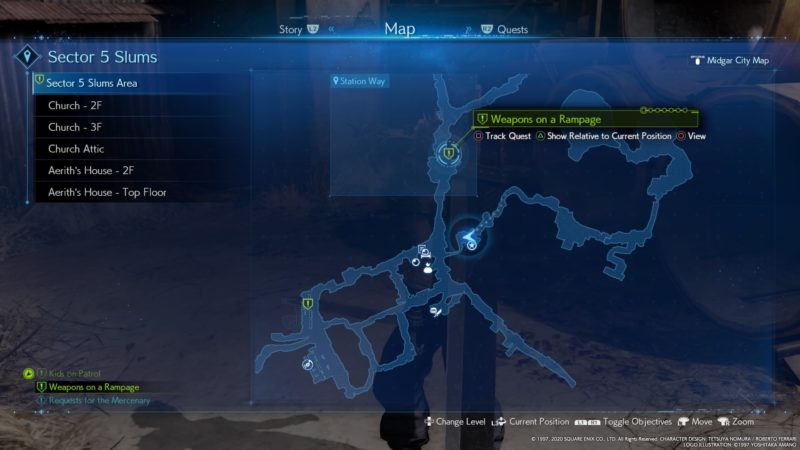 Talk to the 'scared man' standing here.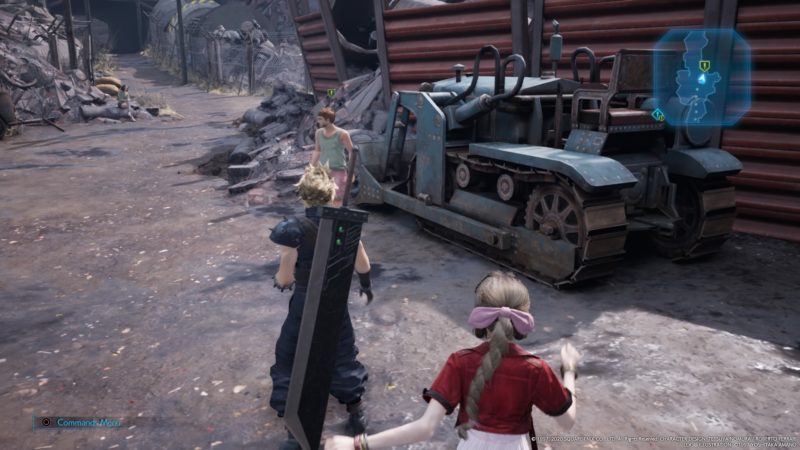 Kill the five Mark II Monodrives
Head to the back area of the slums which is marked on the map.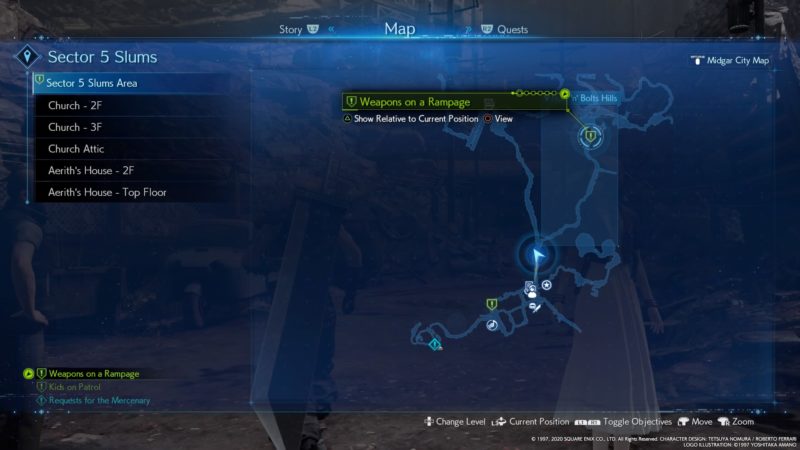 To enter the area, you'll need to open the door using this handle.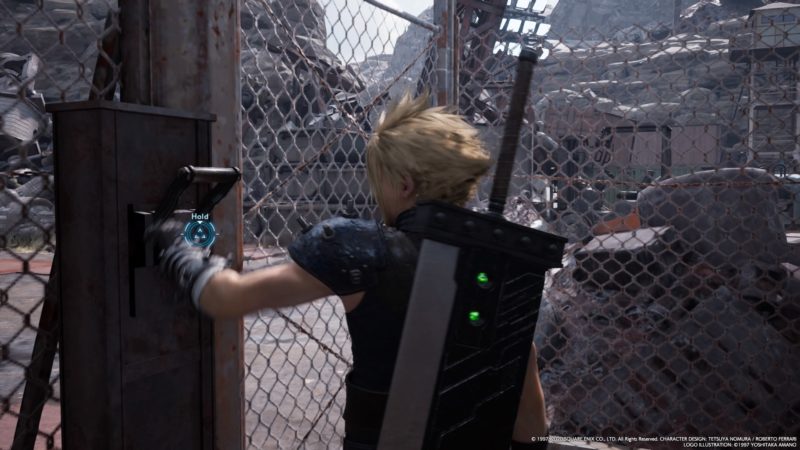 The first two Monodrives can be found at the exact location shown in the map below, marked by Cloud's location.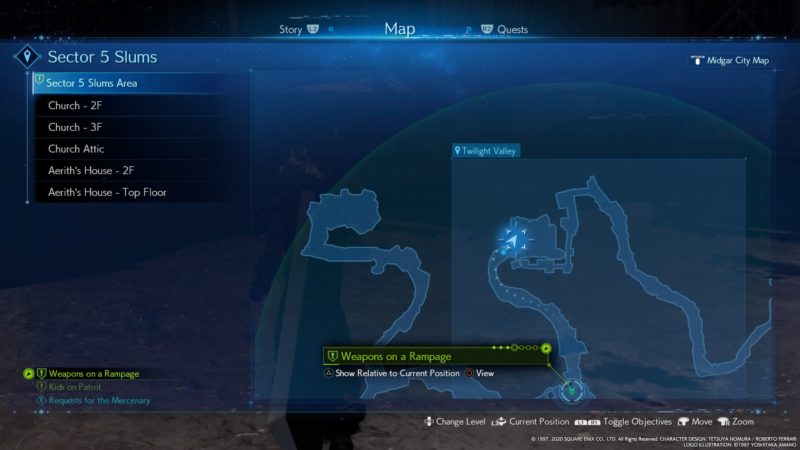 Take them out. You have to watch out for the barrier. The barrier with the small green orbs circling the enemy is a magic barrier. You can only use physical attacks for those.
If the enemy has a more obvious white / transparent barrier, then it blocks all physical attacks.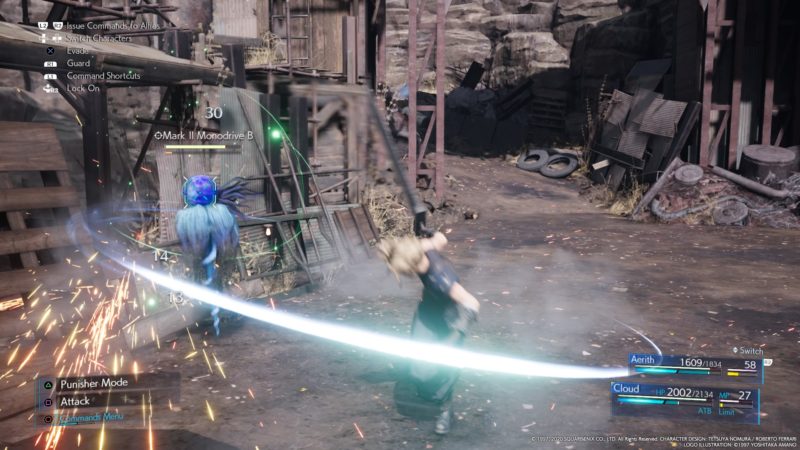 For the last three enemies, they can be found in the location shown below, marked by Cloud's location.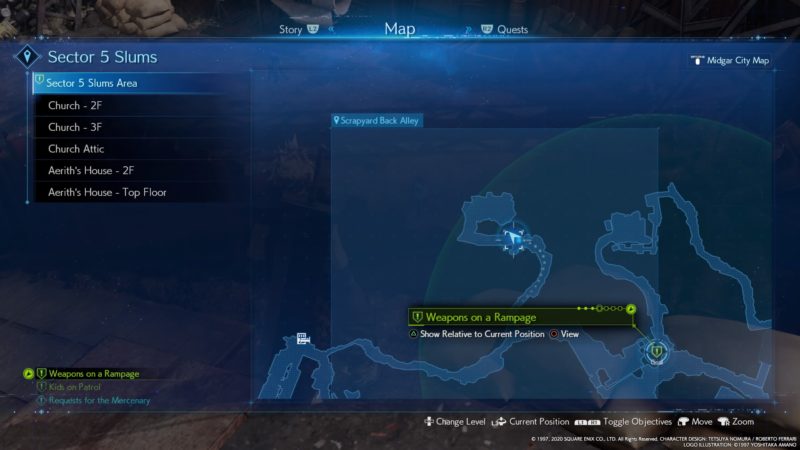 You will see them at the bottom here.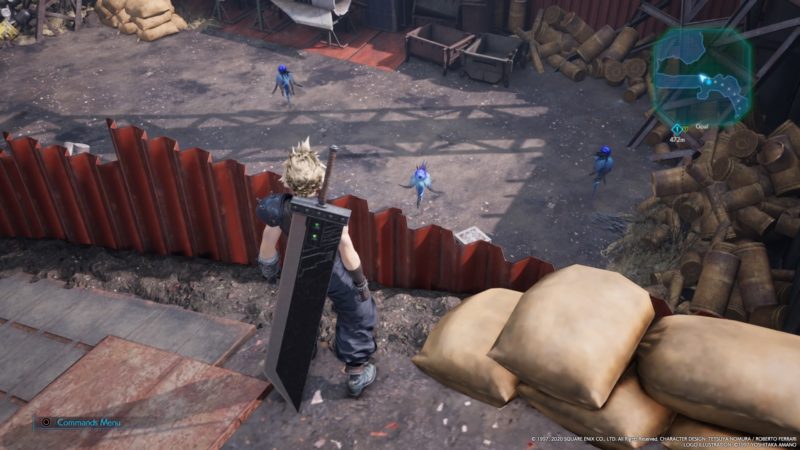 Similarly, they will also use magic and physical barriers.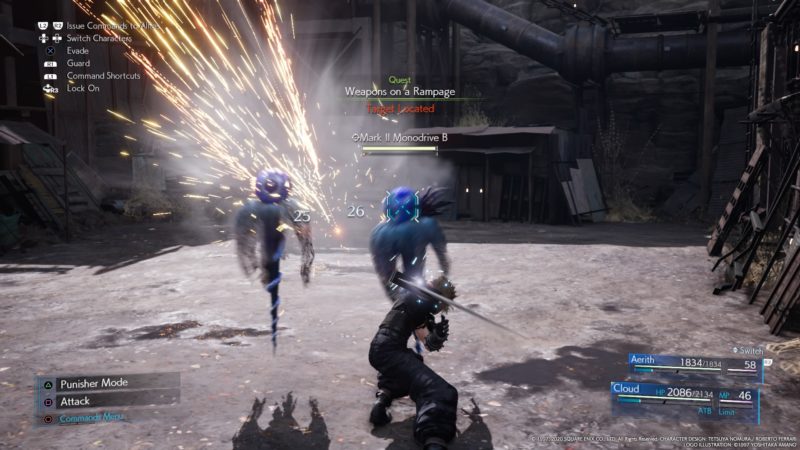 Return to the scared man
Once you're done, head back to town to complete the quest. The man is now located inside town.
You will get a pair of protective boots.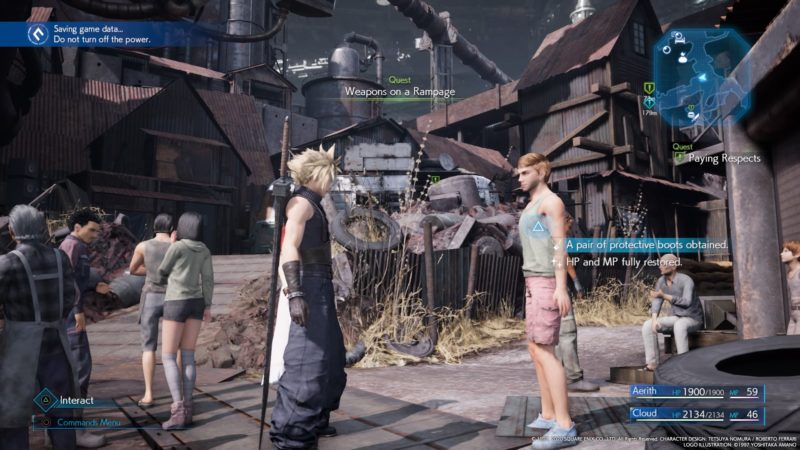 ---
Related articles:
Kids On Patrol – Final Fantasy 7 Remake Walkthrough
Paying Respects Quest – Final Fantasy 7 Remake Walkthrough
How To Use Moogle Medals – Final Fantasy 7 Remake
How To Get Shiva Summoning Materia – FF7 Remake