Paying Respects is a side quest in Chapter 8 of Final Fantasy 7 Remake.
You can start the quest within the slums of Sector 5 and your task is to clear the graveyard.
Here's a walkthrough of Paying Respects in Final Fantasy 7 Remake.
To begin the quest, speak to the old man near the weapon store.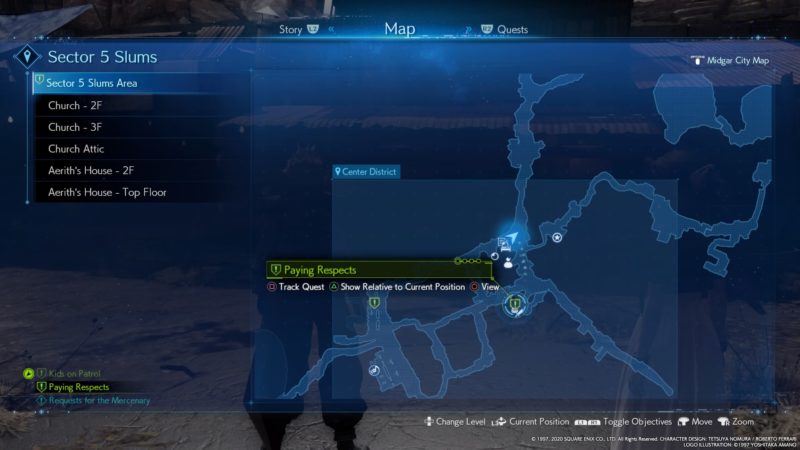 He is right beside the van.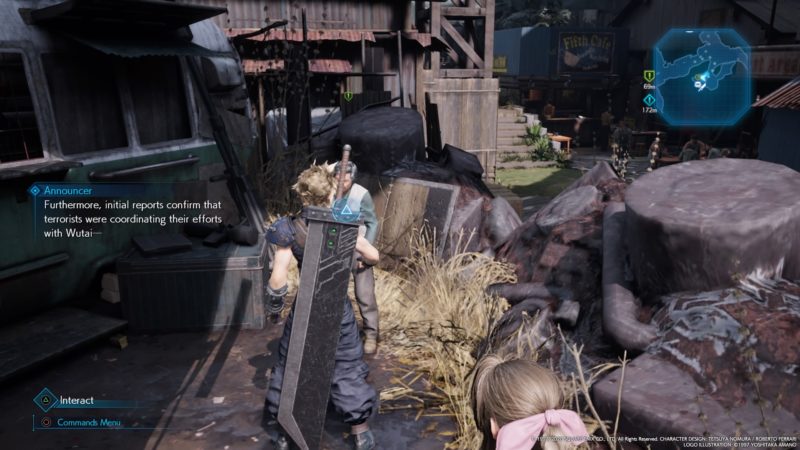 Get a graveyard key
Before you can go to the graveyard, you need the key.
Buy the graveyard key from Moggie who is inside the children's hideout.
Moggie is the one exchanging items for Moogle Medals.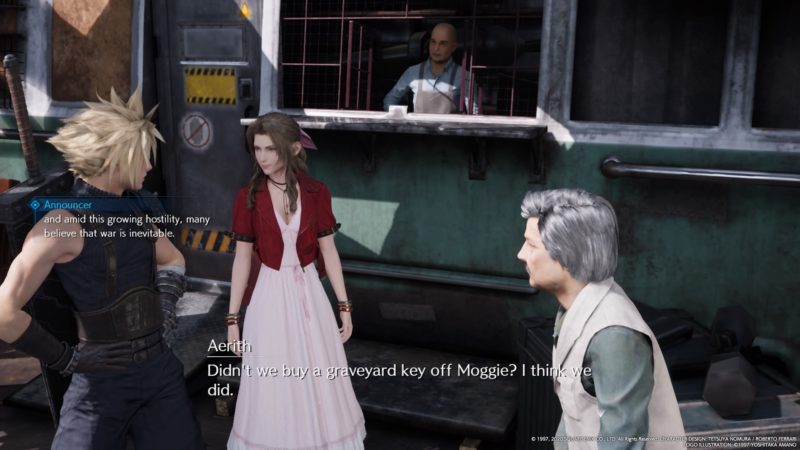 Head to the graveyard
Once you have the key, go to the graveyard. The location's shown on the map.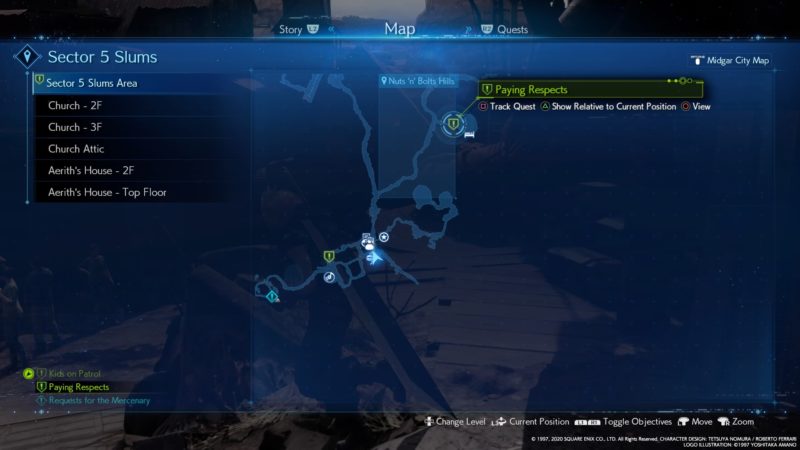 Use the key to open the door.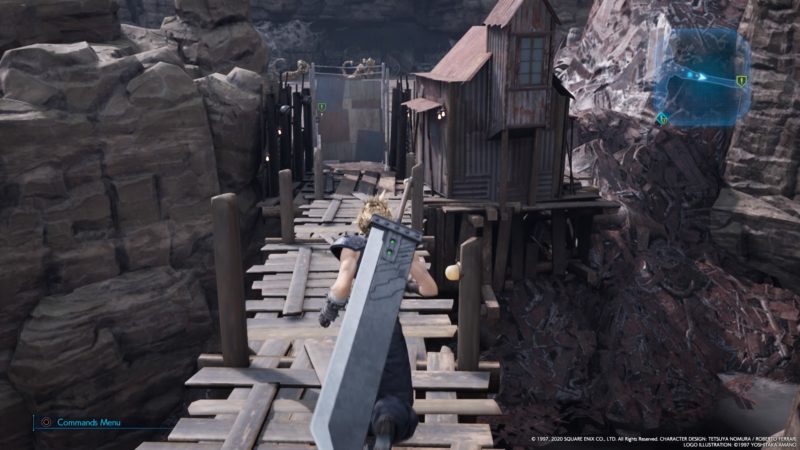 Clear the area
Kill the three or so Venomantis inside the graveyard.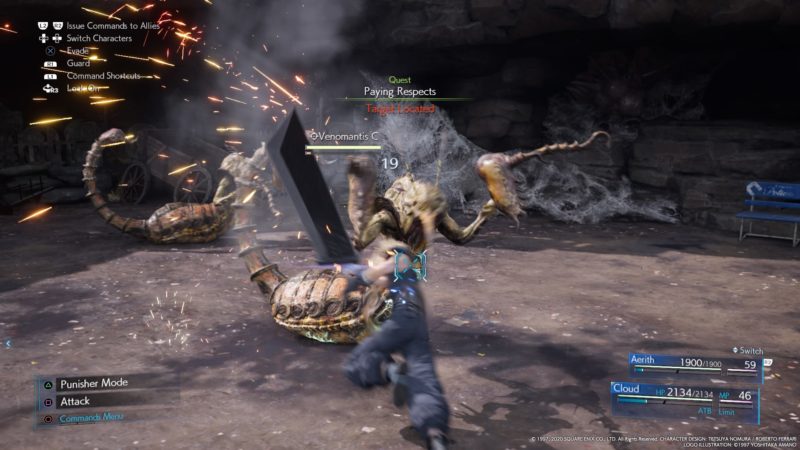 Return to the old man
Once you've cleared the graveyard, head back to the old man in town.
You will be rewarded with a studded bracer.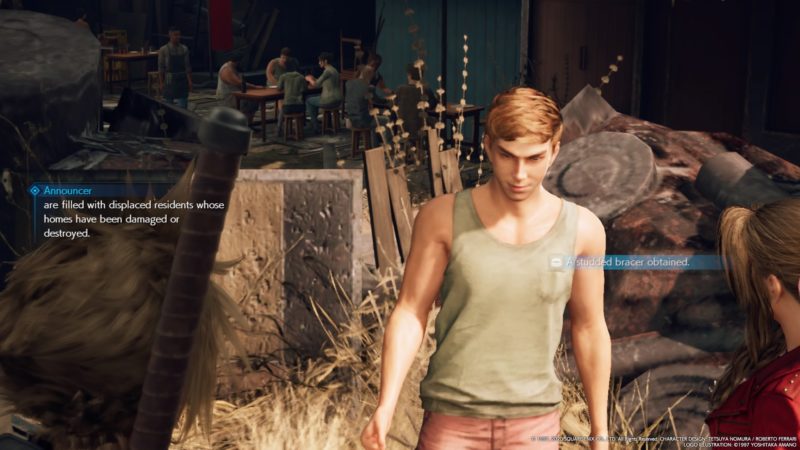 ---
Related articles:
A Verified Hero – Final Fantasy 7 Remake Quest Walkthrough
Kids On Patrol – Final Fantasy 7 Remake Walkthrough
Weapons On A Rampage – Final Fantasy 7 Remake Walkthrough
Just Flew In From The Graveyard – Final Fantasy 7 Remake