In Chapter 14 of Final Fantasy 7's Remake, there will be plenty of side quests before you proceed with the main mission.
One of them is titled Missing Children where you have to help Folia find the children.
Here's how you can find the missing children in FF7 Remake.
To begin the quest, speak to Folia at the Sector 5 Slums. The location is shown below.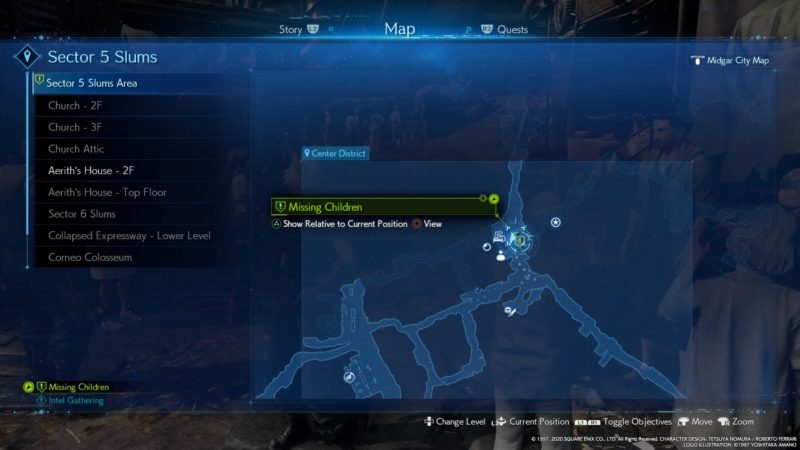 Speak to Ms. Folia right here.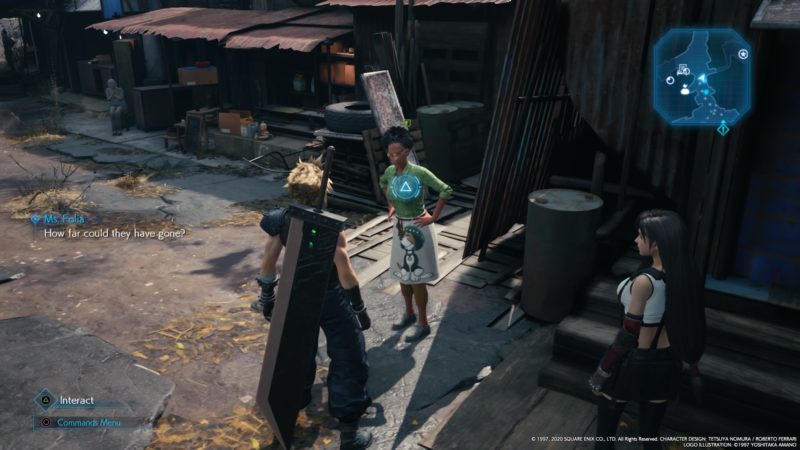 How to find the missing children
The missing children are located at the Slum Public Cemetery, the same place where you helped an old man with his graveyard problems in Paying Respects.
The exact location is shown below, marked by Cloud's location.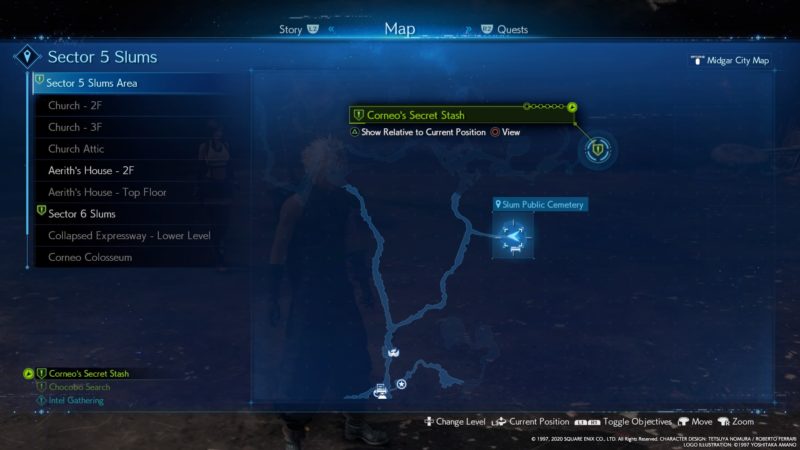 As you reach the area, you will see pinkish or purplish smoke. Head to the cemetery.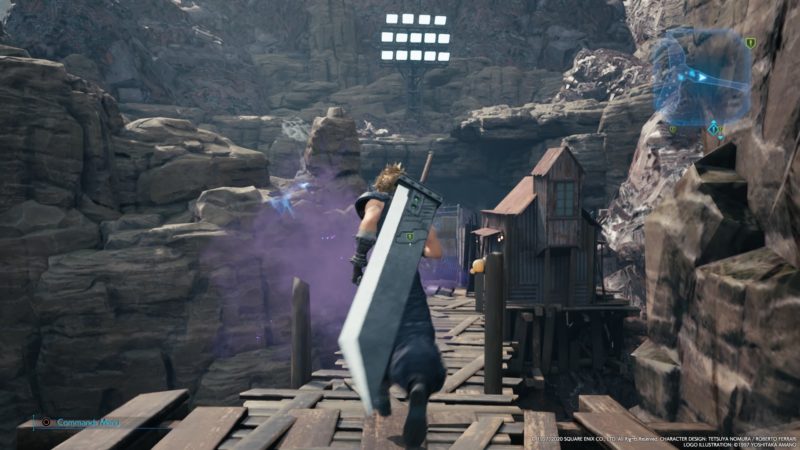 Inside the area, you will see Oates. He was there with the children but they all vanished.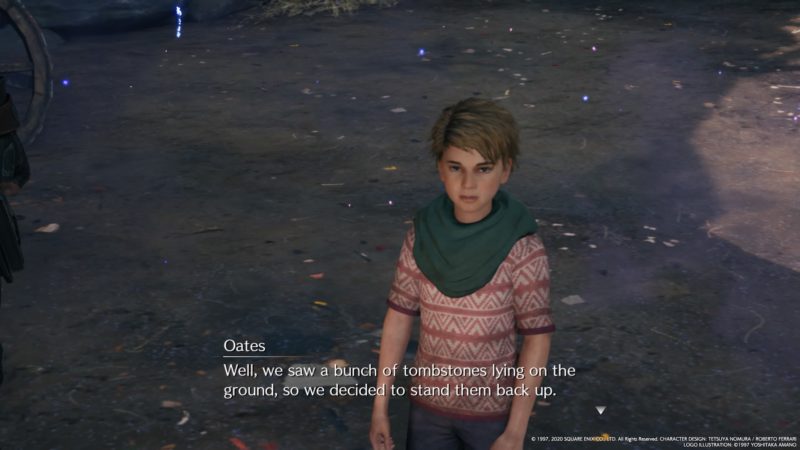 Defeat the Phantoms
Two Phantoms will appear and you need to defeat them first.
Use Assess to find out the weakness if any.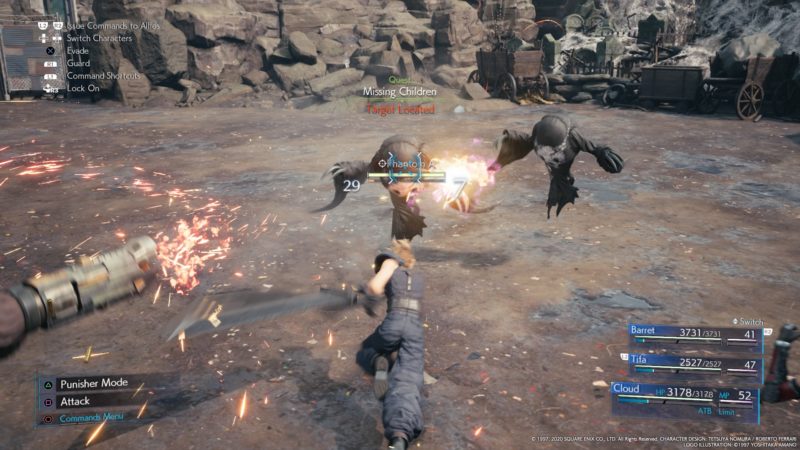 After beating the Phantoms, the children will all reappear.
The quest ends here and you don't need to speak to Ms. Folia.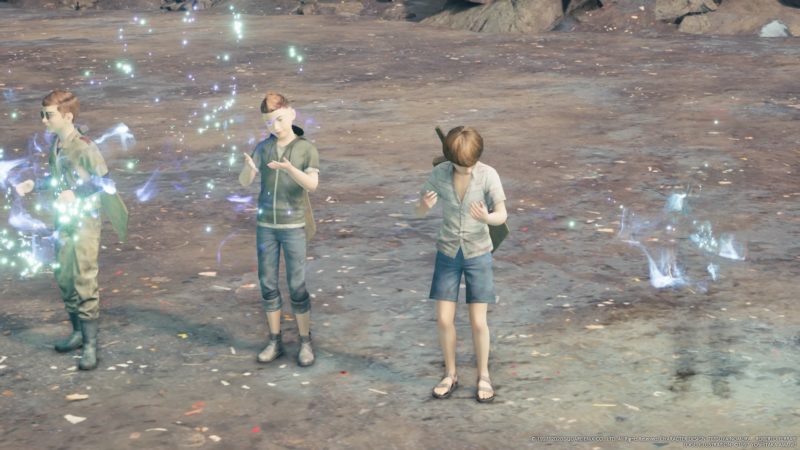 ---
Related articles:
Wavering Heart – Final Fantasy 7 Remake Walkthrough
How To Find The Chocobos – Final Fantasy 7 Remake Guide
How To Find Skeleton Key In Sewers – Final Fantasy 7 Remake
On The Other Side (Materia In Sewers) – Final Fantasy 7 Remake