In Final Fantasy 7's Remake, you'll end up in the sewers with Tifa and Aerith.
There's a discovery titled On The Other Side where you have to get a materia in the sewers.
Here's how you can reach the materia in the sewers in FF7 Remake.
How to get the materia
As you're exiting the sewers, you may come across a materia on the other side of the fence.
If you haven't got it yet, it simply means you didn't explore the entire place.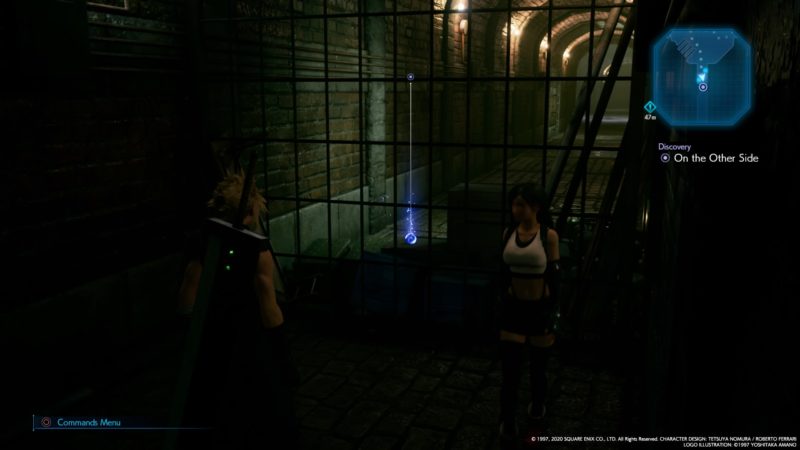 You can see in the map below how you can access the materia. The location is marked as Cloud's location as shown below.
You simply need to go a big round to reach the materia.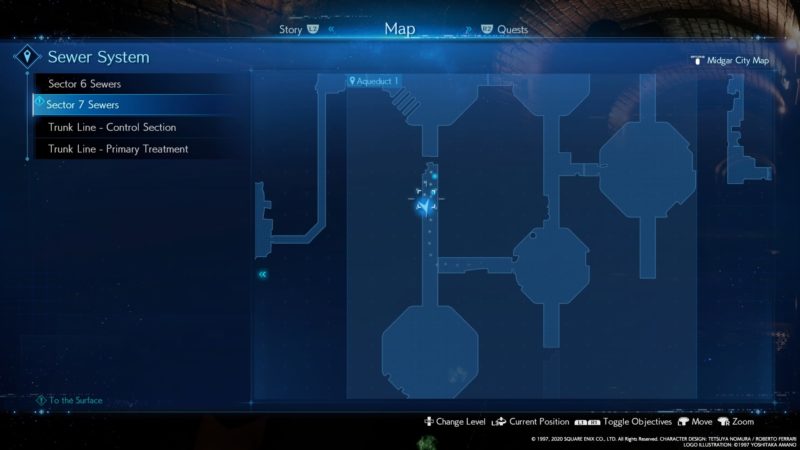 It's an orb of warding materia in case you're curious.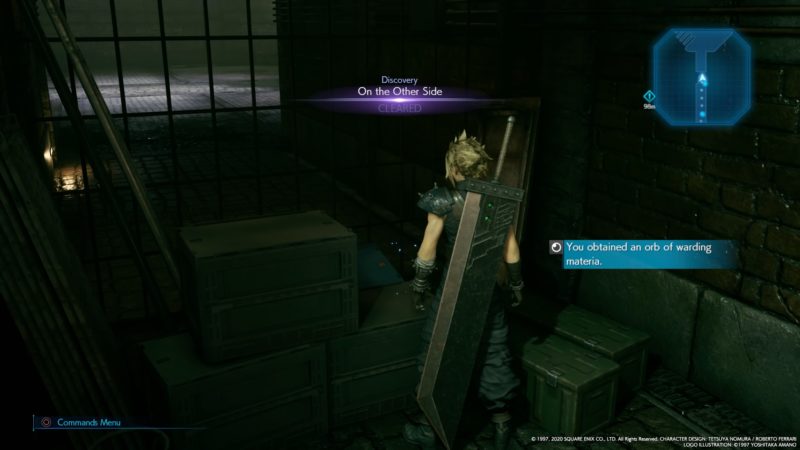 ---
Related articles:
How To Find The Missing Children – Final Fantasy 7 Remake
How To Find Skeleton Key In Sewers – Final Fantasy 7 Remake
Tomboy Bandit – Final Fantasy 7 Remake Walkthrough
Burning Thighs Side Quest – Final Fantasy 7 Remake