Wavering Heart is a side quest in Chapter 14 of Final Fantasy 7's Remake.
Your task is to compete as Tifa against Andrea in a pull-up match at the gym.
Here's a walkthrough of Wavering Heart in FF7 Remake.
To begin the quest, go to the gym at Wall Market.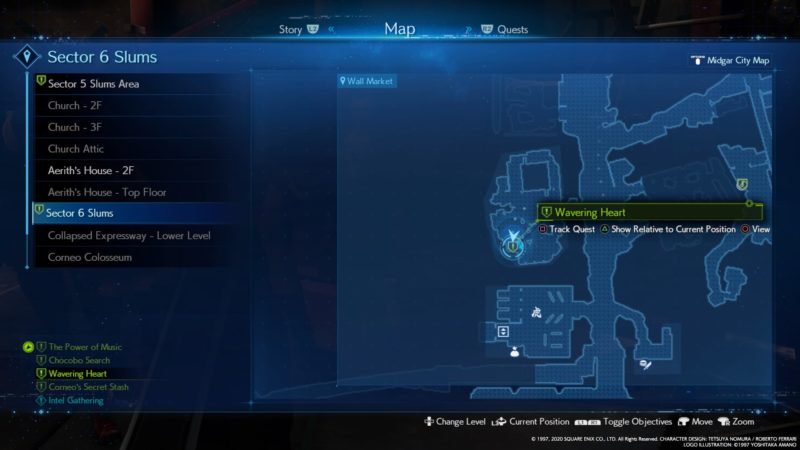 Talk to Andrea to begin the quest.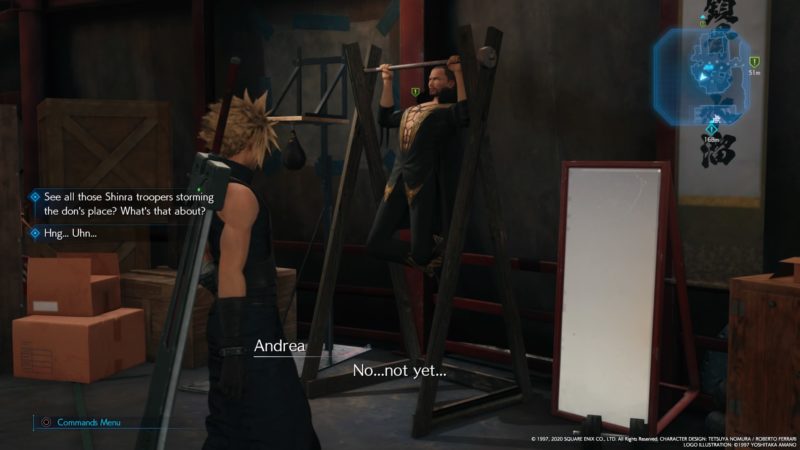 Defeat Andrea in pull-ups
You will be using Tifa Lockhart this time.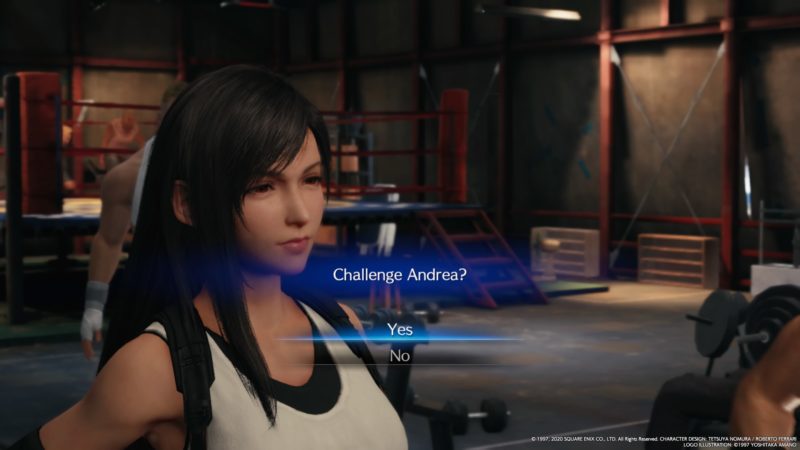 Similar to the squat-off challenge, this pull-up challenge also requires the pressing of buttons.
You have to press the buttons at the exact timing.
After some time, the on-screen buttons will disappear and you need to remember the sequence and the timing.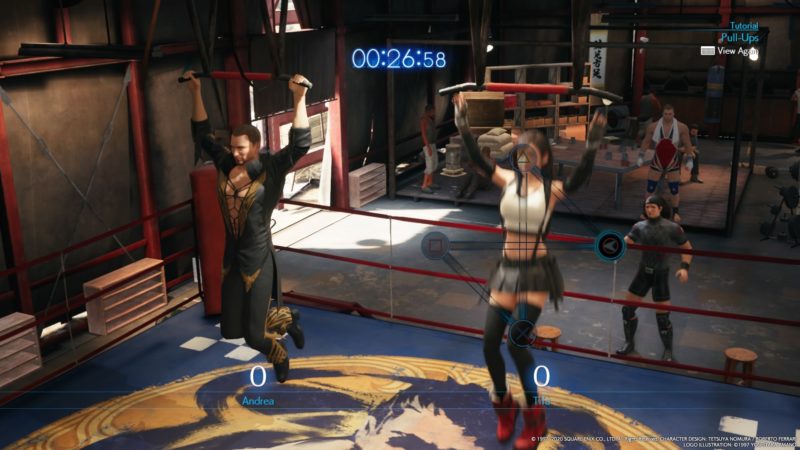 There will be two rounds of the pull-up and upon winning Andrea, you will get a Way of the Fist Vol. III.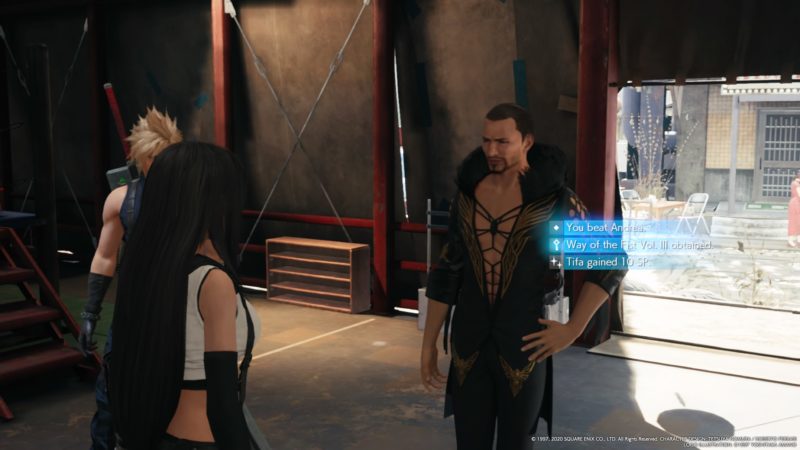 ---
Related articles:
The Power Of Music (What Songs You Need) – Final Fantasy 7 Remake
Malicious Goons – Final Fantasy 7 Remake Walkthrough
How To Find The Chocobos – Final Fantasy 7 Remake Guide
How To Find The Missing Children – Final Fantasy 7 Remake
Where Is The Skeleton Key In The Sewers – Final Fantasy 7 Remake