In Chapter 16 of Final Fantasy 7 Remake, Cloud and the rest will head to the Shinra Headquarters to rescue Aerith.
During Tifa's attempt to jump on the lamps to reach the Shinra keycard, she'll fall down.
Here's how you can escape the lobby area and get the keycard in FF7 Remake.
Read also: How To Unlock Every Weapon In FF7 Remake
Jump on the vehicle first
You'll see plenty of vehicles around the lobby area.
Look for the vehicle which is closest to the lowest platform as shown in the image below. Jump on the vehicle and then jump onto the platform.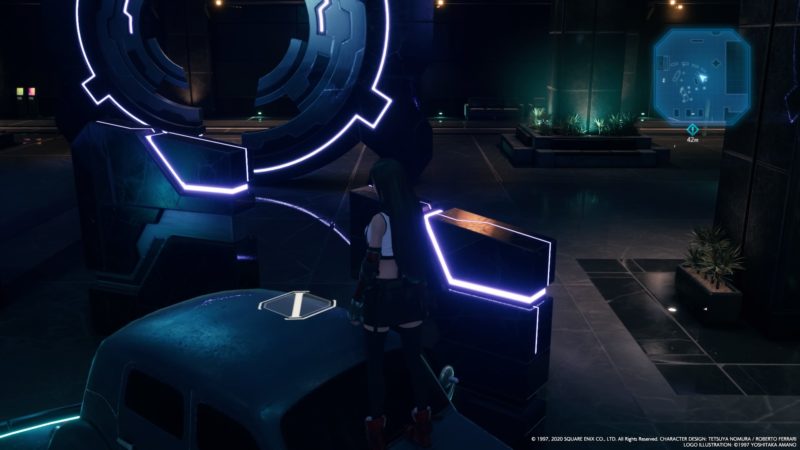 From there, just follow the arrows.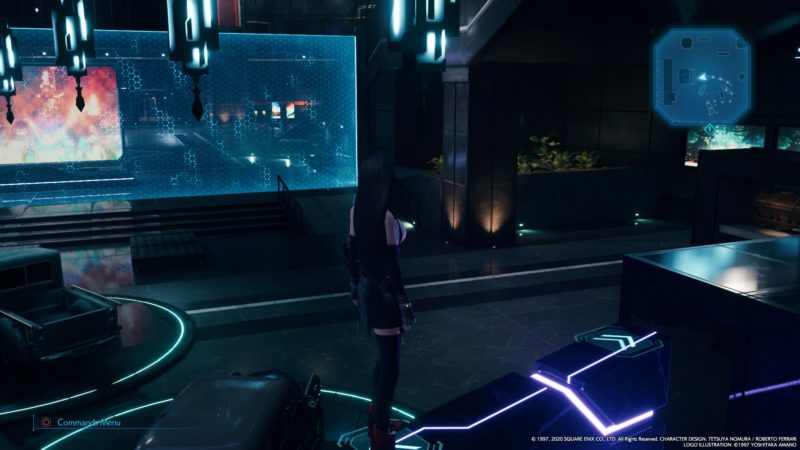 After reaching the first platform with a ladder, don't use the ladder first.
Use the handbar to get to the purple chest. It will give you Tifa's weapon – Purple Pain.
Use the hand bars
Once you're done, go back to the ladder. Climb up the ladder.
Next, use the hand bars to get to the next platform.
Look at the bars to see where you can and cannot go.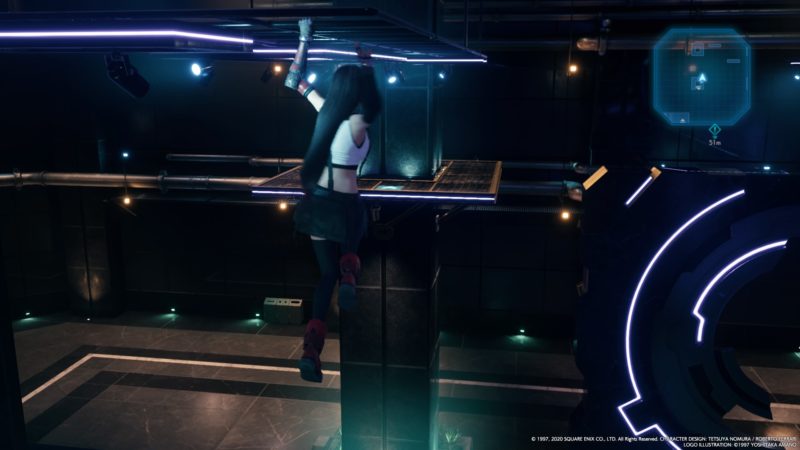 Jump on the lights
Keep going until you finally reach the lamps. There'll be some ladders for you to climb.
From the lamps, keep jumping until you reach the information center.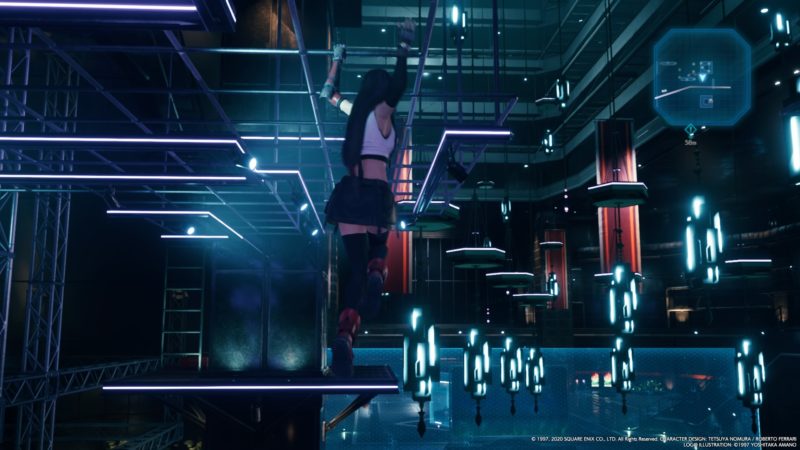 Tifa will then grab the Shinra keycard.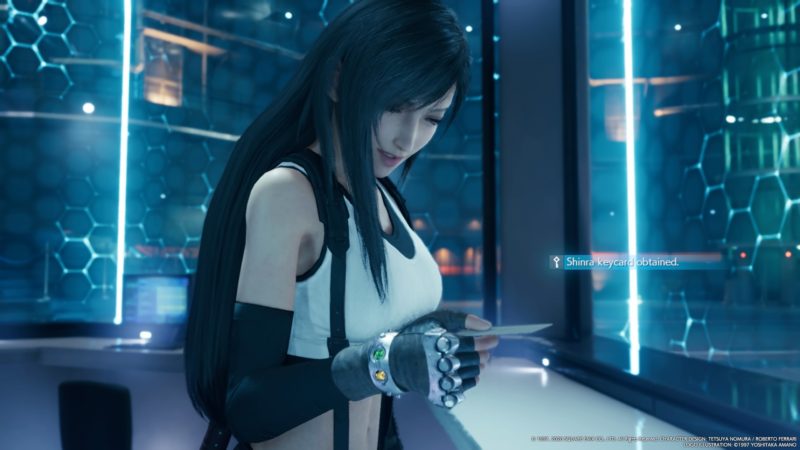 Video walkthrough
---
Related articles:
When Do You Get The Bahamut VR Mission In FF7 Remake?
How To Get Leviathan Summoning Materia – FF7 Remake
How To Get 200% Stagger For Battle Intel – FF7 Remake
Secret Medicine – Final Fantasy 7 Remake Walkthrough
Subterranean Menace – Final Fantasy 7 Remake Walkthrough
Corneo's Secret Stash & Where Is Kyrie – Final Fantasy 7 Remake