A Favor For A Friend is a side quest by Keira Metz in The Witcher 3.
Your task is to help Keira find the ingredients from the missing transport.
Here's a walkthrough of A Favor For A Friend in The Witcher 3.
This quest is suggested for level 6 and above.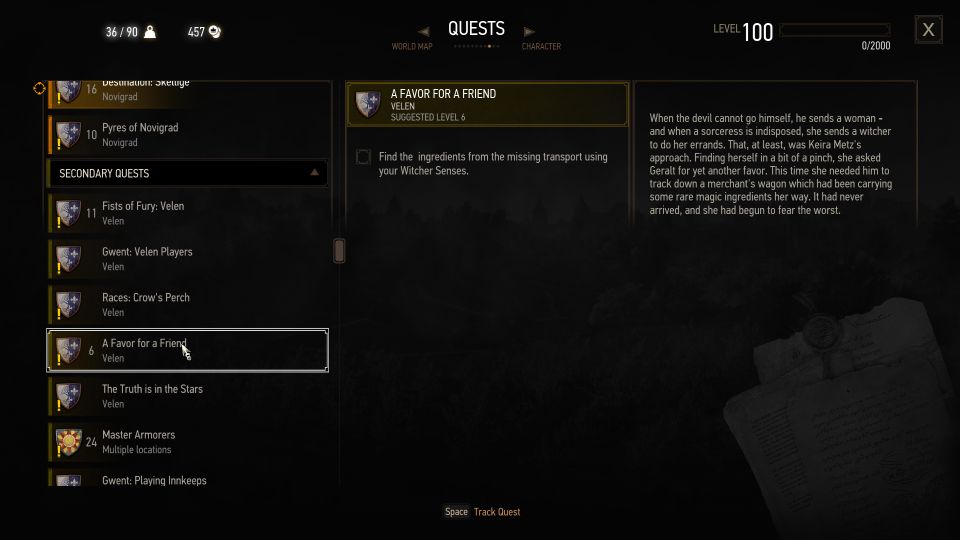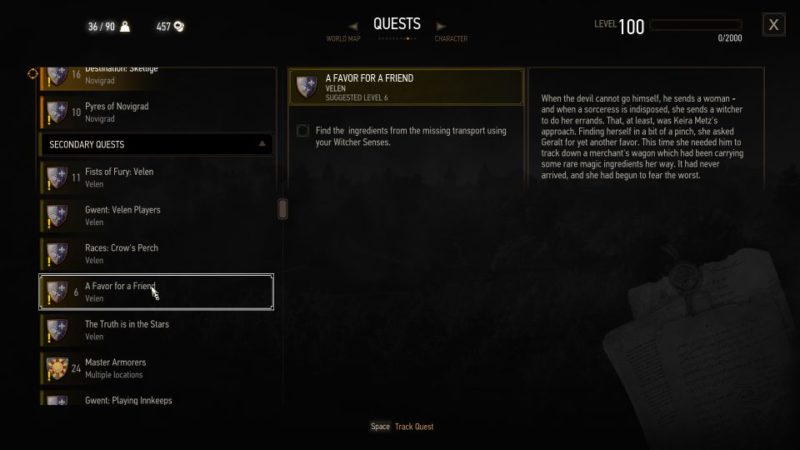 Find the ingredients
Head to the location shown in the map below to start searching for the ingredients.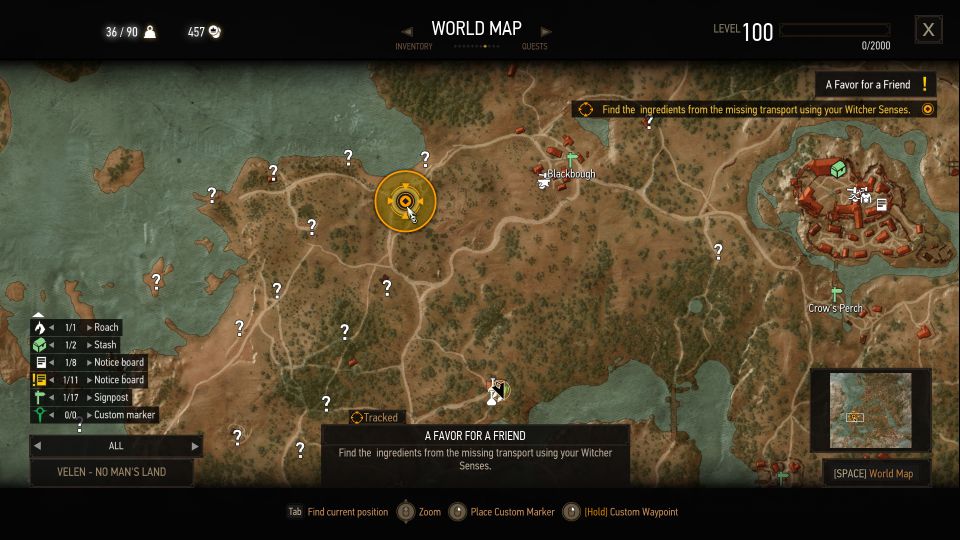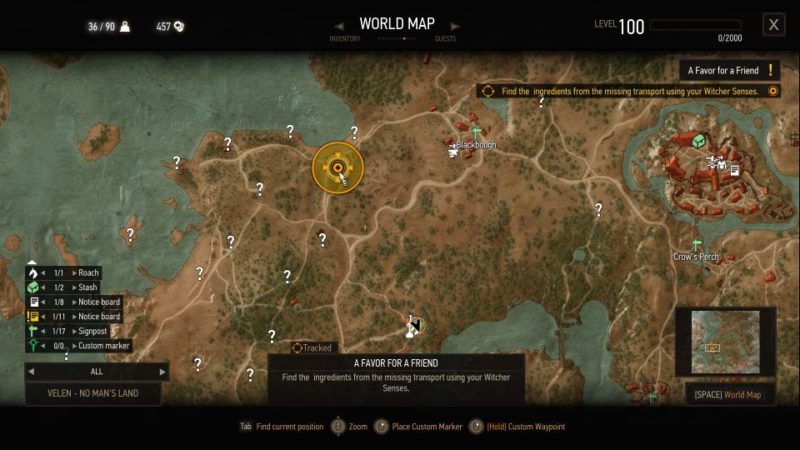 As you get there, you'll encounter some monsters. Take them out first.
Use your witcher senses to detect the tracks of the cart.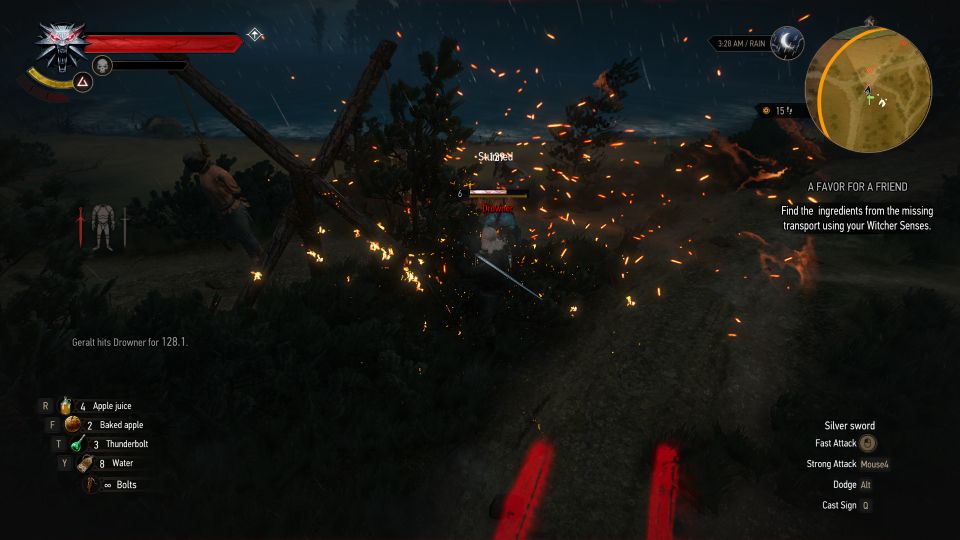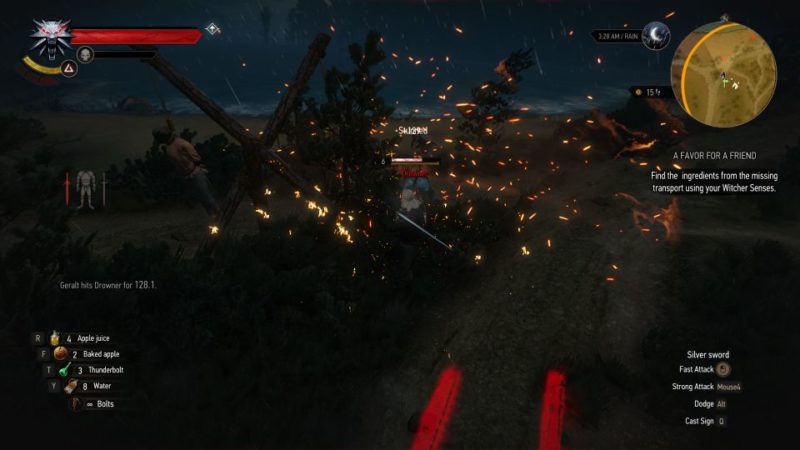 Keep following the tracks into the woods.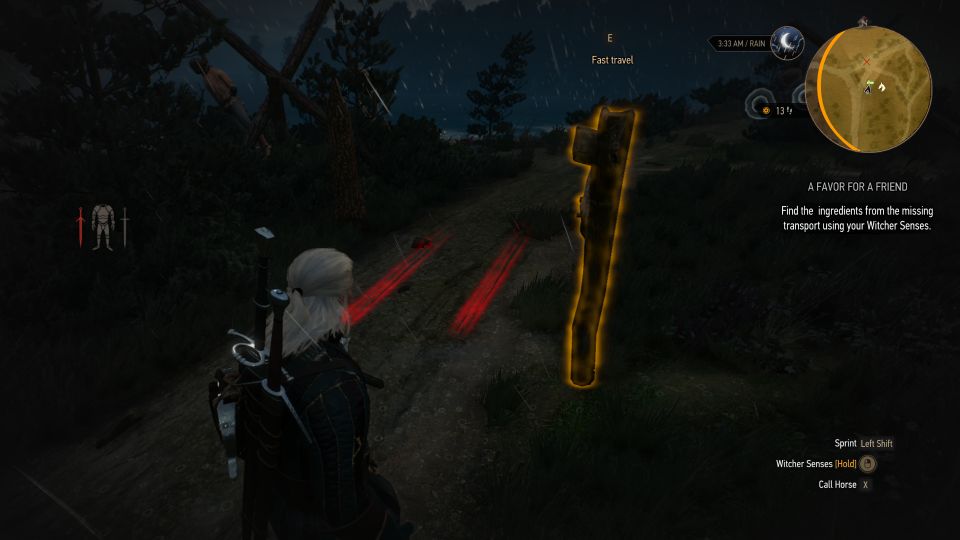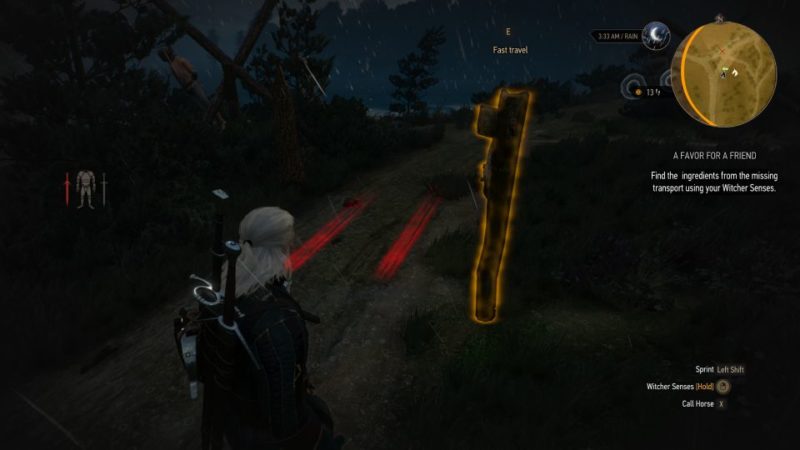 You'll finally see the cart here. Look around the cart and you'll find the ingredients.
It's probably right under the cart.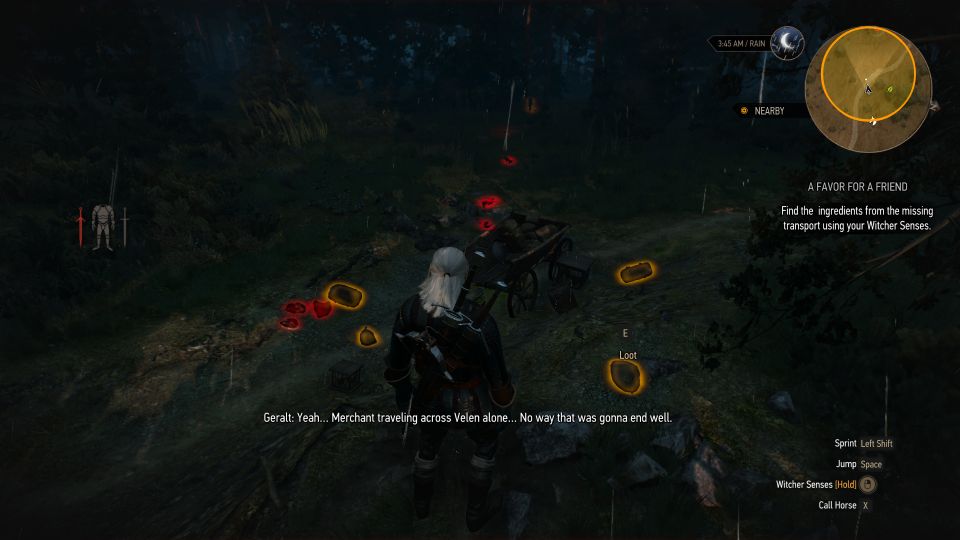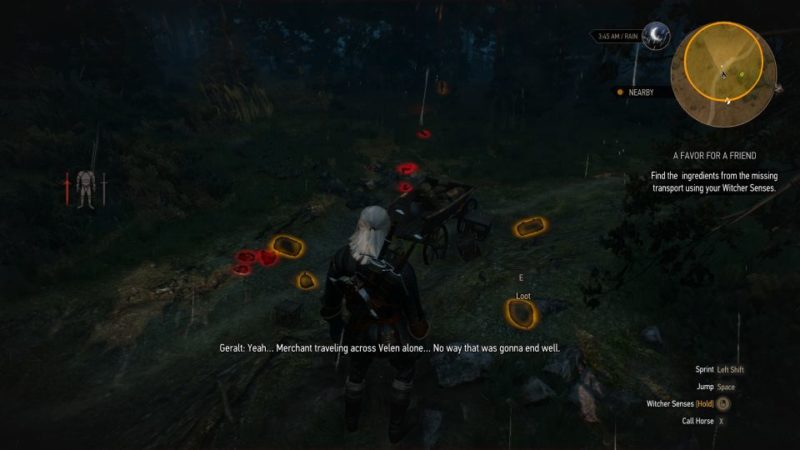 Bring the ingredients to Keira
Go back to Keira to hand over the ingredients.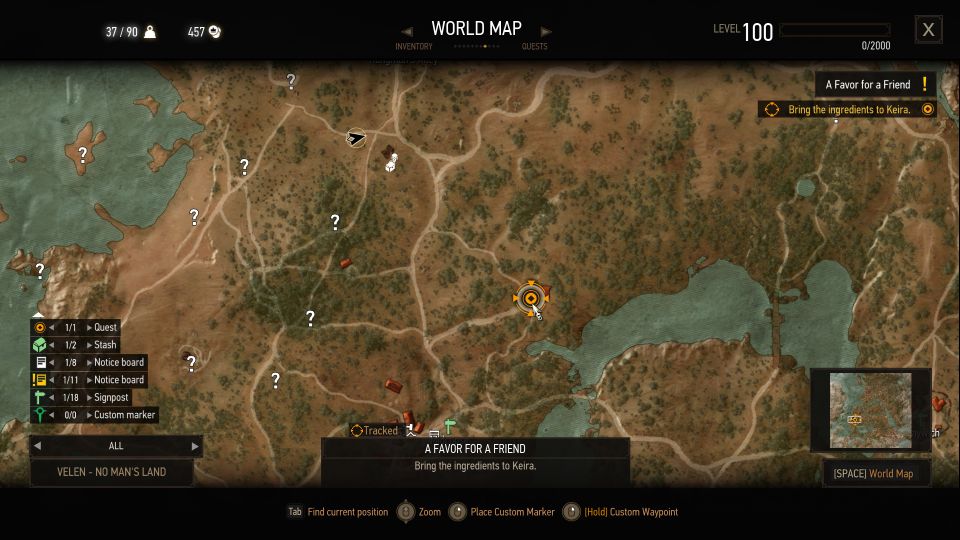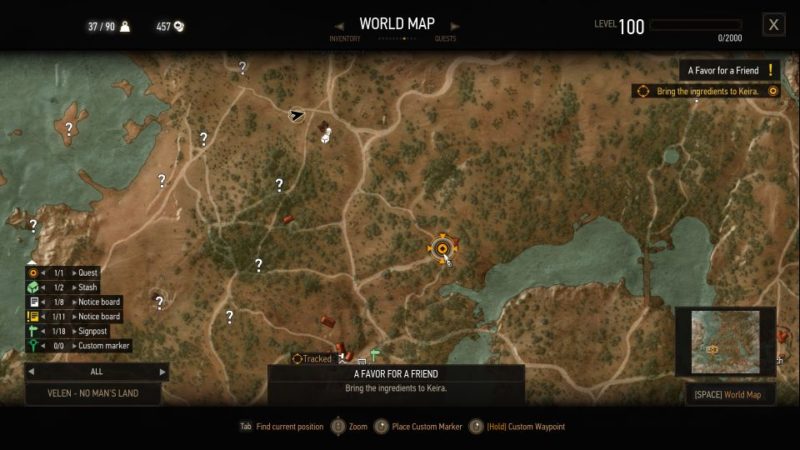 Race Keira to the meadow
After the cutscene, race Keira to the meadow. It doesn't really matter if you win.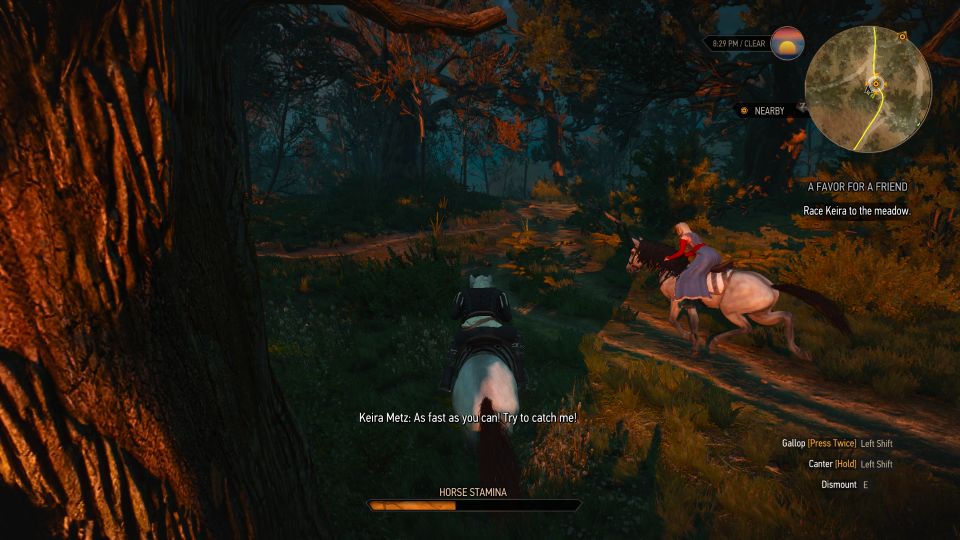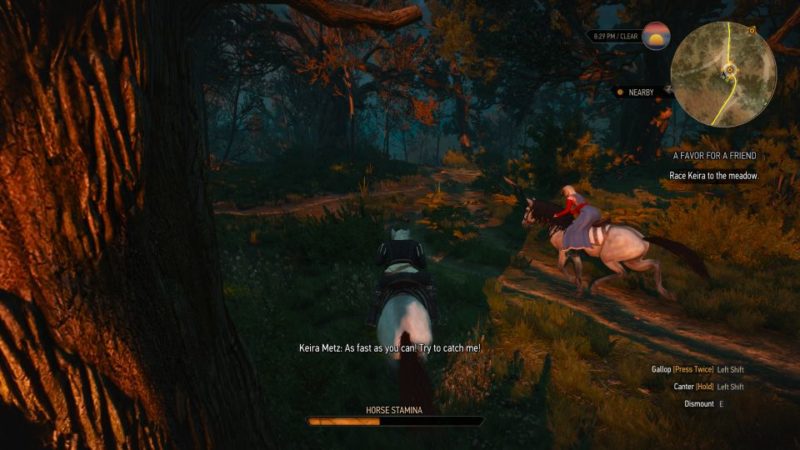 You'll see a table in the middle of the woods.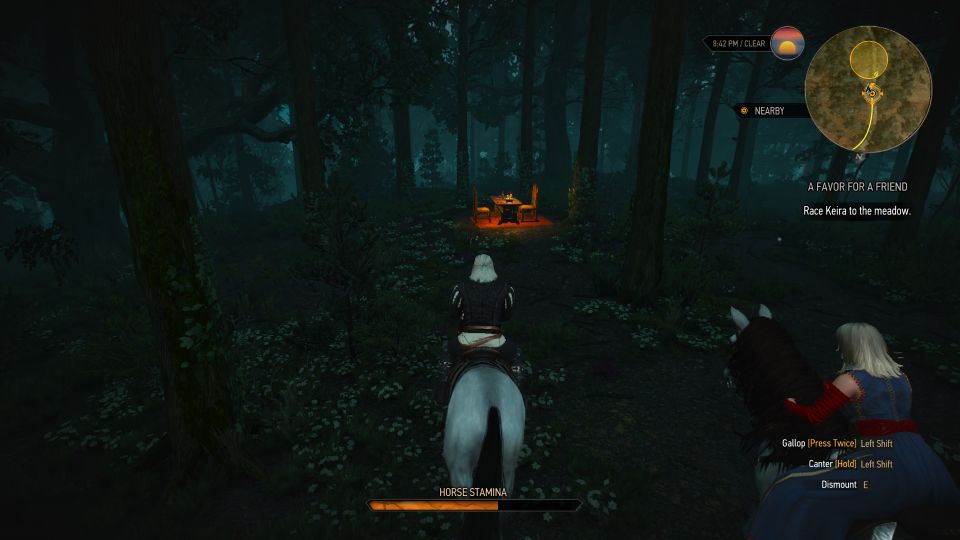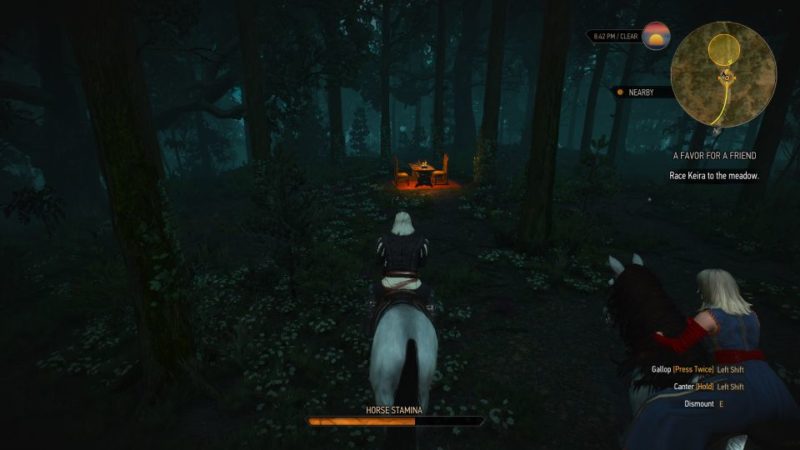 Find Keira
After dining, Keira disappears. Look for her using your witcher senses.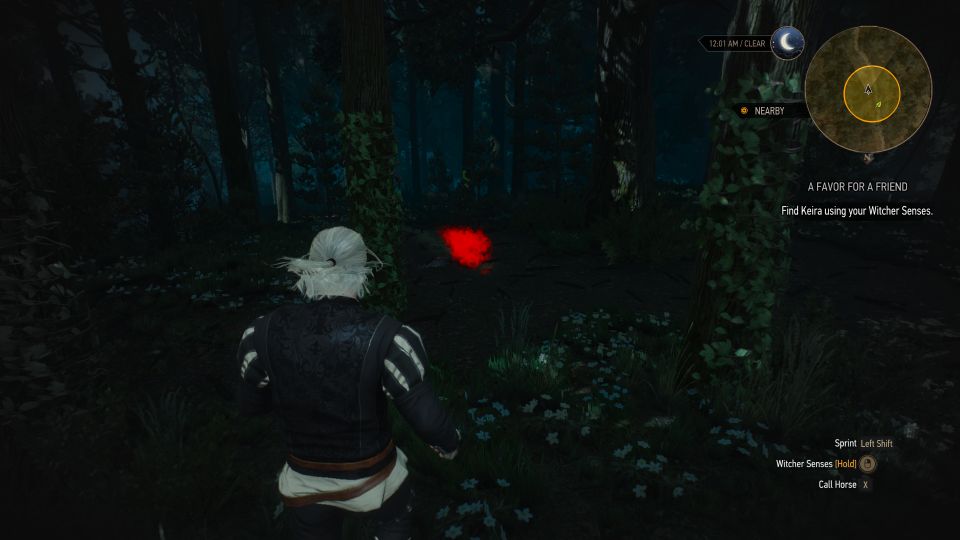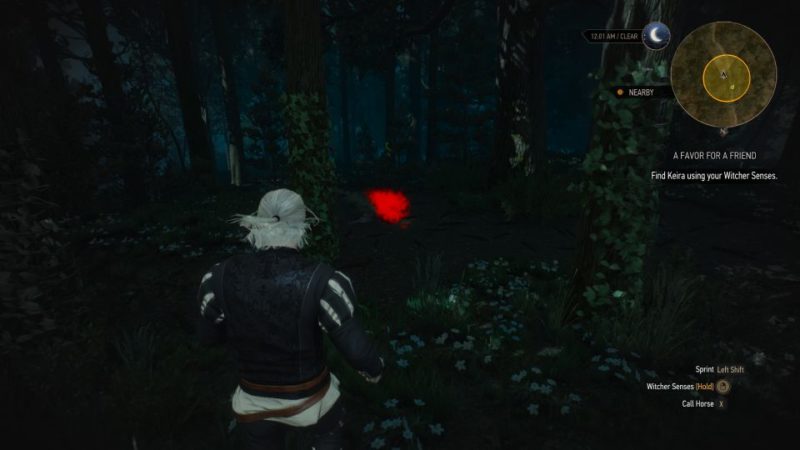 Just follow the trail and there'll be a cutscene. The quest ends here.
---
Related articles:
Forefathers' Eve Choices: The Witcher 3 Walkthrough
For The Advancement Of Learning (Choices): The Witcher 3 Guide
A Towerful Of Mice: The Witcher 3 Walkthrough And Guide
Family Matters: The Witcher 3 Walkthrough And Guide
Ladies Of The Wood And The Whispering Hillock: Witcher 3 Guide
The Mystery Of The Byways Murders: The Witcher 3 Walkthrough