Some of the more hardcore players will aim for Playstation Trophies for most of the games they play.
In Final Fantasy 7's Remake, there are at least or only two gold trophies you can unlock.
Here's how you get both of the gold trophies in FF7 Remake.
Ultimate Weapon Gold Trophy
The first gold trophy is named Ultimate Weapon which requires you to defeat some of the toughest enemies in the game.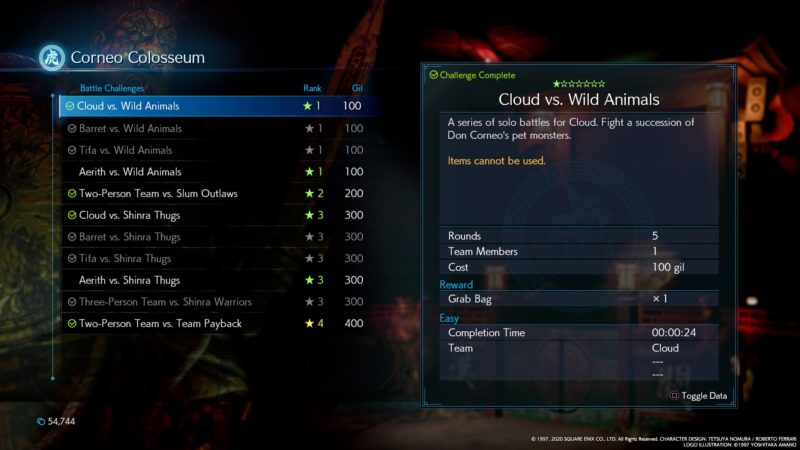 Complete the Corneo Colosseum battles
The first thing you need to do is to complete all of the colosseum matches.
You'll be required to go to two different chapters to actually complete it.
In Chapter 9 of the game, you'll be with Aerith and you can complete all of the Aerith battles. This one should be done immediately after beating the Hell House.
In Chapter 14 of the game, you can come back with Barret and Tifa to complete the rest of the battles.
Complete all Shinra Combat Simulator battles
Next, you need to complete all of the Shinra Combat Simulator battles.
This one starts in Chapter 16 (Belly of the Beast). You will first come across the simulator when you find the Avalanche spy in the Shinra HQ.
However, you can only complete all of the battles in Chapter 17 of the game. After Chapter 17 starts, you'll be required to escape the building.
After the first enemy that spawns, you'll be meeting Chadley again. He will tell you about the upgraded simulator. The location of the combat simulator is shown in the map below.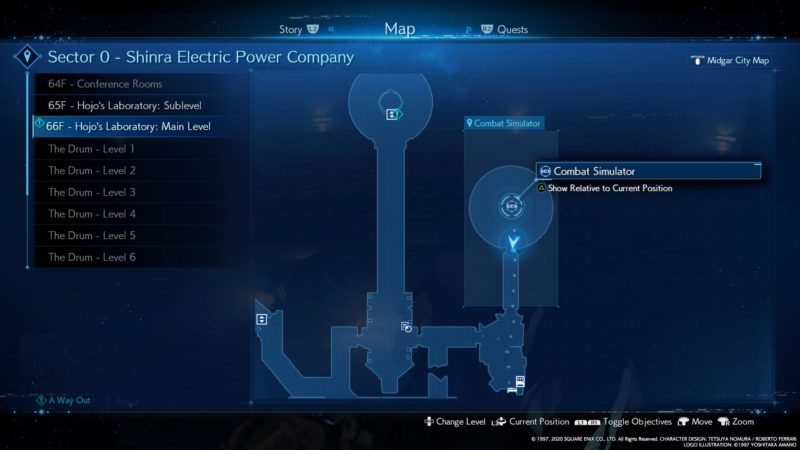 It will be the Shinra Combat Simulator Beta Ver. 3.1.6.
Here, you'll find more difficult battles, with the highest being 7 stars.
You have to complete all of the battles before you can unlock the 7 stars battle. The 5 stars battle and above are only in Hard Mode, which makes it tougher.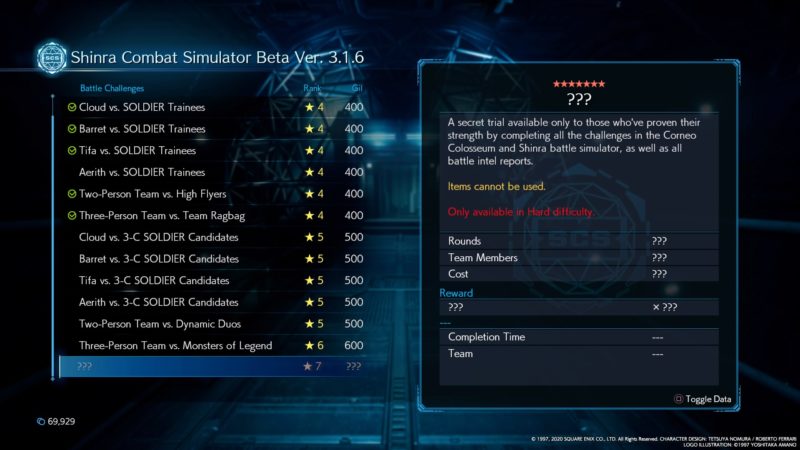 Once you've done all, you will unlock the secret battle titled Three-Person Team vs. Top Secrets.
You will basically need to defeat all of the summons from the VR, including Bahamut, in Hard Mode.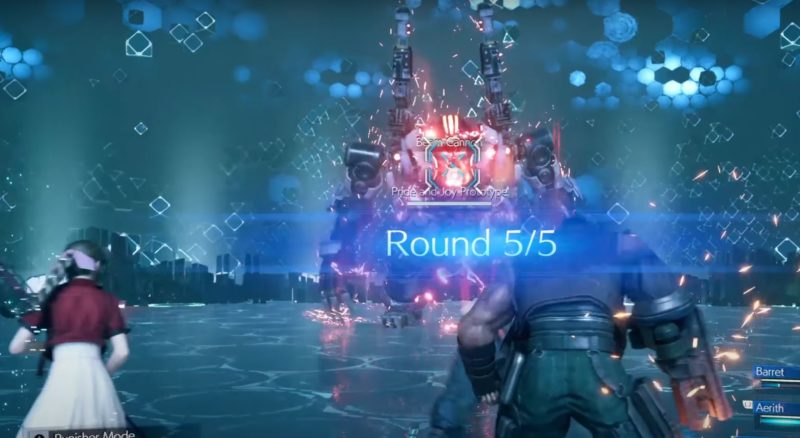 The final boss of the round will be the Pride and Joy Prototype.
Completing both the Corneo Colosseum and the Shinra Combat Simulator will land you the gold trophy.
Hardened Veteran Gold Trophy
As for the Hardened Veteran trophy, you simply need to complete all the 18 chapters in Hard Mode.
---
Related articles:
How To Operate The Pump In The Sewers – FF7 Remake
How To Unlock Tifa's, Aerith's Or Barret's Resolution – FF7 Remake
Should You Use The Elevator Or Stairs In Shinra HQ? – FF7 Remake
Shears' Counterattack – Final Fantasy 7 Remake Walkthrough