In Final Fantasy 7, like other Final Fantasy games, summoning is one of the main features of the game.
In this game, you can also get summons by getting their materia. You will find that the Fat Chocobo materia is in this game.
Here's how you can get the Fat Chocobo materia in FF7 Remake.
Do VR Missions
To get the Fat Chocobo, you need to do VR Missions.
These VR Missions will be unlocked later in the game when you meet Chadley again. In Chapter 8, Shiva materia was available.
In Chapter 9, we unlocked the Fat Chocobo mission. Just talk to Chadley and after helping him assess enemies, you will get a Fat Chocobo combat simulation.
We're not sure if it's only available after you've assessed plenty of enemies or if it's just part of the story.
It may be related to the number of battle intels you've reached.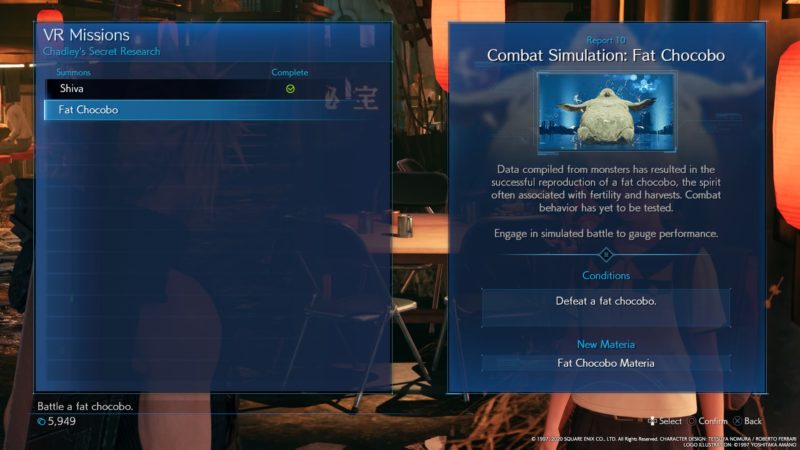 Defeat Fat Chocobo
To get the materia, you simply need to defeat him in the VR simulation.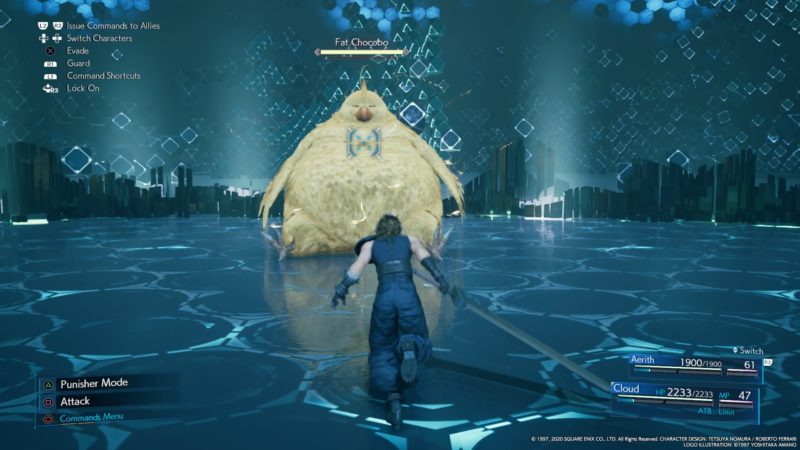 Watch out for his body slam attacks. He also has help from others like the Moogle.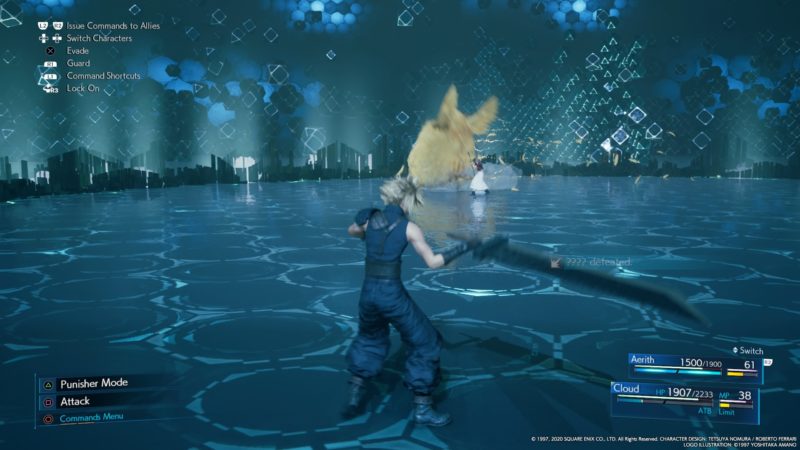 After defeating it, you'll get the Fat Chocobo materia and you can start using it in battle.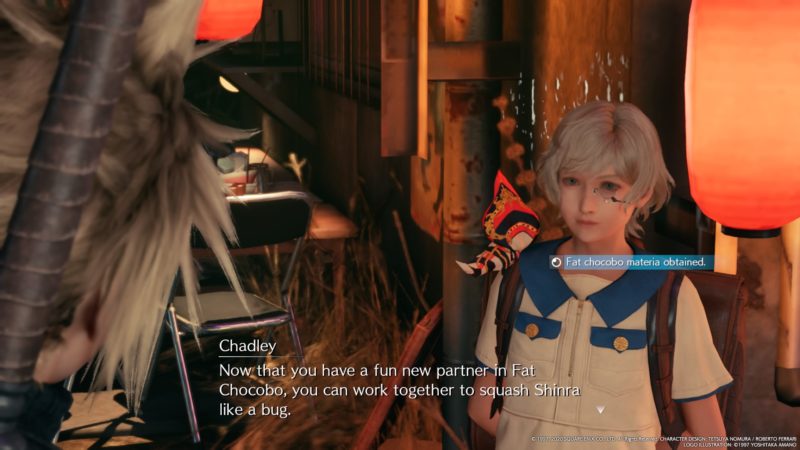 ---
Related articles:
A Dynamite Body – Final Fantasy 7 Remake Walkthrough
The Party Never Stops – Final Fantasy 7 Remake Guide
How To Pass The Last Robot Arms Challenge – Final Fantasy 7 Remake
The Angel Of The Slums – Final Fantasy 7 Remake Walkthrough