The Angel of the Slums is a side quest in Chapter 8 of Final Fantasy 7's Remake.
You can begin the quest inside the Sector 5 Slums.
Your task is to help a journalist find out things about the criminal who robs the rich and gives to the poor.
Here's a walkthrough of The Angel of the Slums in FF7 Remake.
Talk to the journalist
To begin the quest, talk to the journalist who is in front of the old folks' home.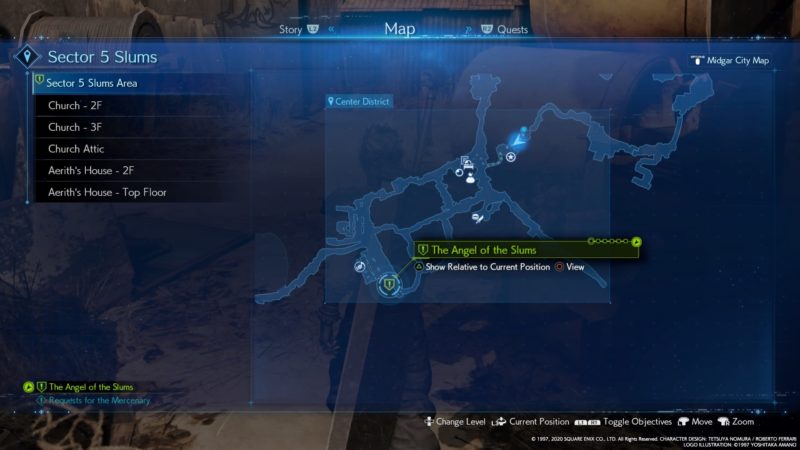 He will ask for your help to find out about this criminal who's known as the Angel of the Slums.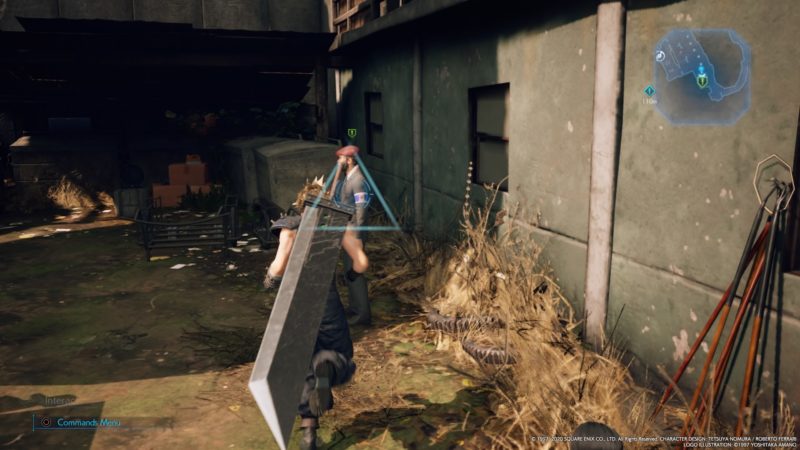 Speak to the folks
Enter the building near the journalist and ask the folks about this Angel.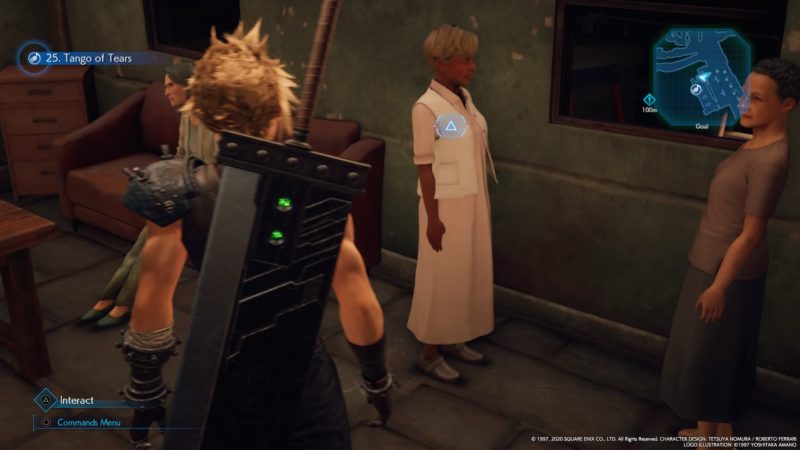 Once you're done, return to the journalist to proceed.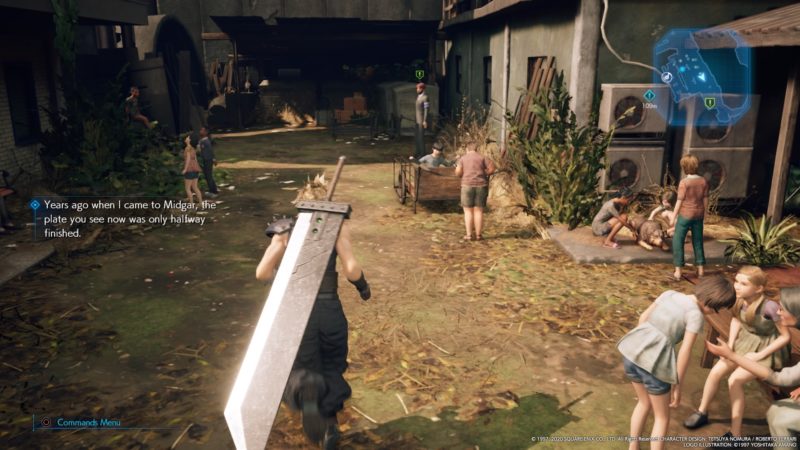 Head to the hideout
You'll then be told about the Angel's hideout. It's far north from town.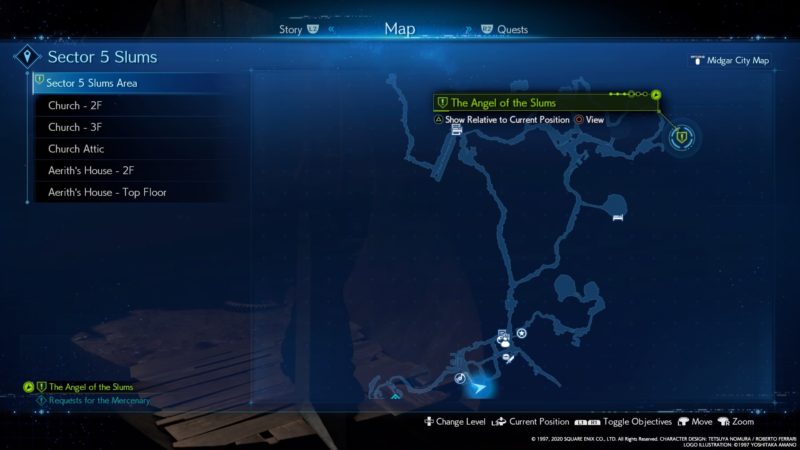 Below is a more closeup view of the map which shows how you get to the hideout.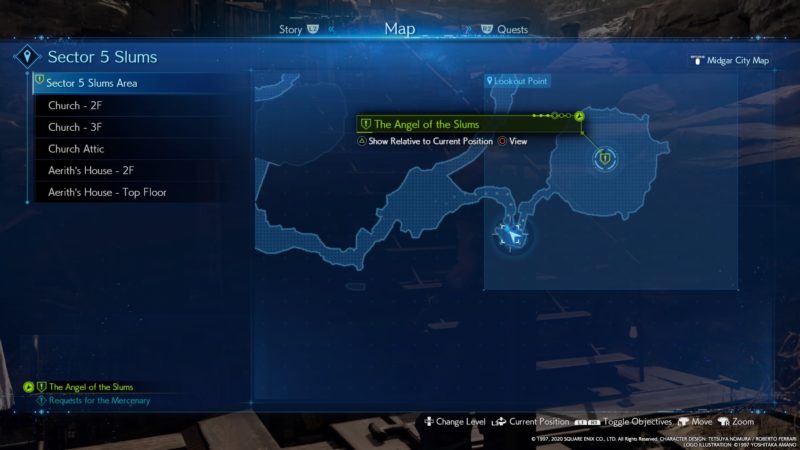 There's a small alley that leads to some stairs. You'll notice the huge monster as you're climbing up.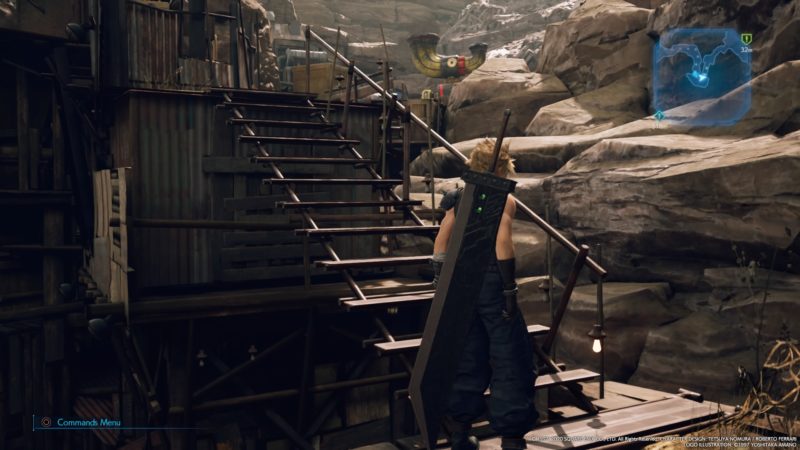 Defeat the Chromogger
This Chromogger can be really deadly if you're playing on normal mode.
If you get slammed by the huge metal ball, you'll lose at least half of the HP.
Fortunately, it's pretty slow.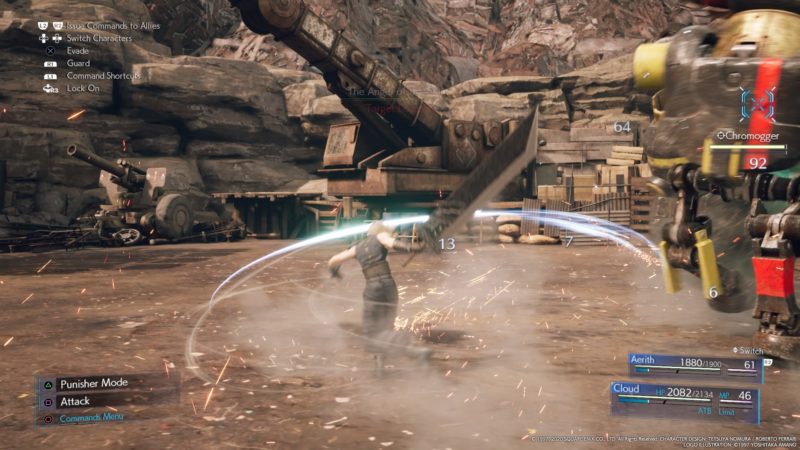 Also, it releases blue and red gases. The red one can stop you from using spells.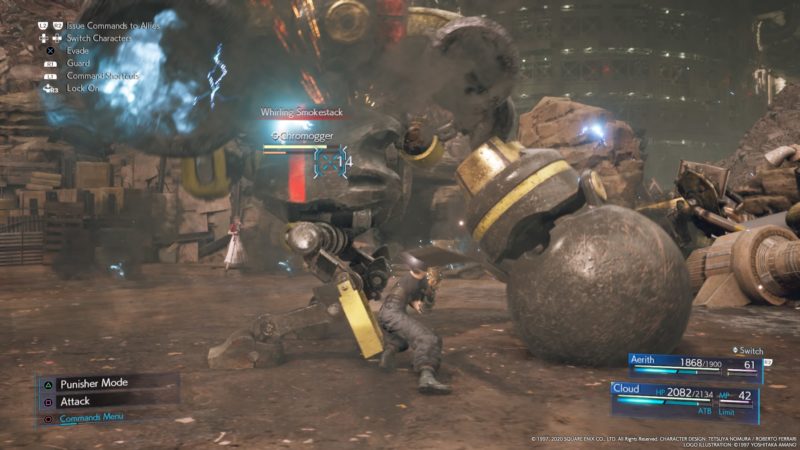 After defeating the Chromogger, pick up the calling card.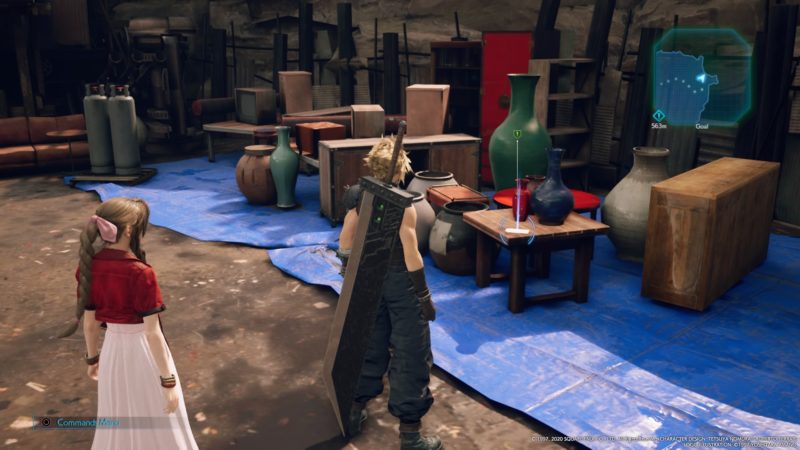 Return to journalist
Go back to the journalist and Mireille.
She will pay you 2,000 gil that she took from the journalist's pocket. She may be the Angel after all.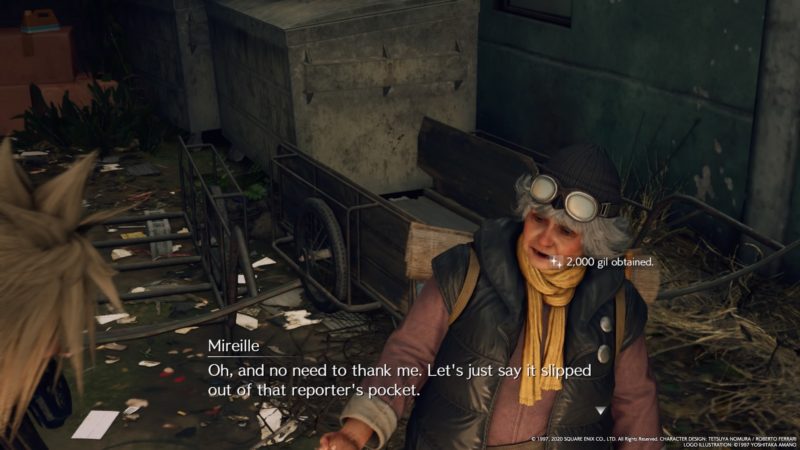 ---
Related articles:
How To Get The Fat Chocobo Materia – Final Fantasy 7 Remake
How To Pass The Last Robot Arms Challenge – Final Fantasy 7 Remake
A Verified Hero – Final Fantasy 7 Remake Quest Walkthrough
Kids On Patrol – Final Fantasy 7 Remake Walkthrough
Paying Respects Quest – Final Fantasy 7 Remake Walkthrough