In Chapter 9 of Final Fantasy 7's Remake, you'll be forced to use a shortcut to reach the Sector 7 slums.
You'll come across a couple of Robot Arms that you need to use to bring Aerith to the ladder.
The third and last Robot Arms section is the hardest of them all.
Here's how you can pass the last Robot Arms challenge in Chapter 9 of FF7 Remake.
Sequence for moving the Robot Arms
1. Use the nearest Arm and pick up the container closest to you, and place it at the platform on the right where the materia is.
2. Next, bring Aerith onto the container and she'll pick up the blue materia.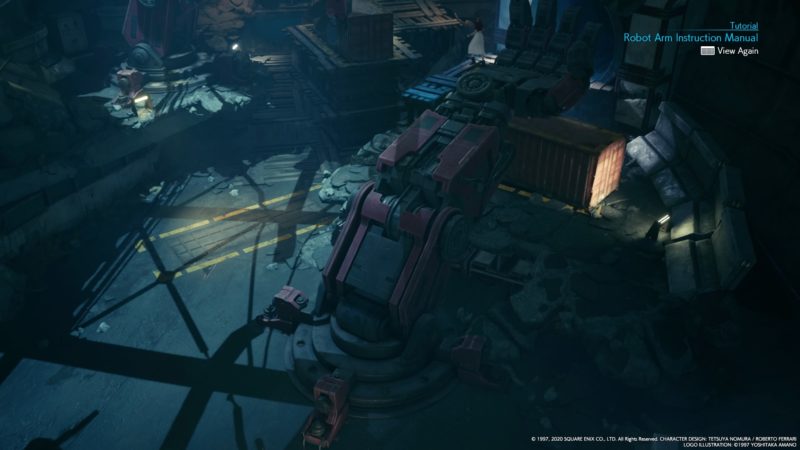 ---
3. Once you're done, drop Aerith back to the starting point.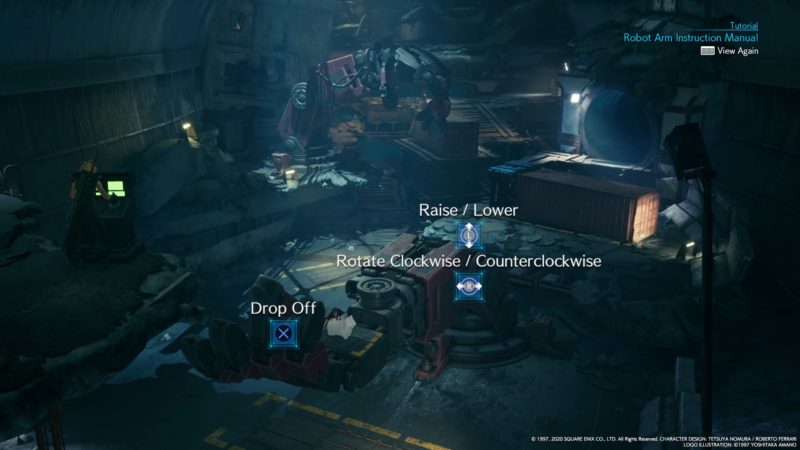 ---
4. Next, take the container where you placed on the right and move it to the middle slot.
5. Use the Arm further away from you (shorter Arm) and place the container onto the middle slot as well, making it stack.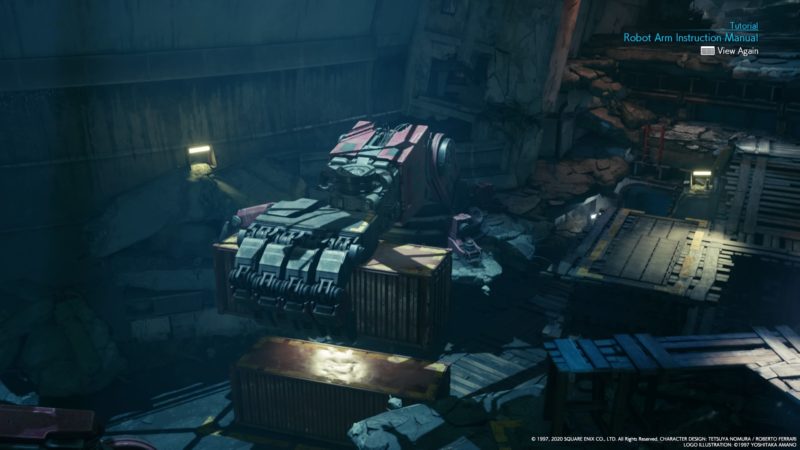 ---
6. Take Aerith once again and place her on the stacked containers.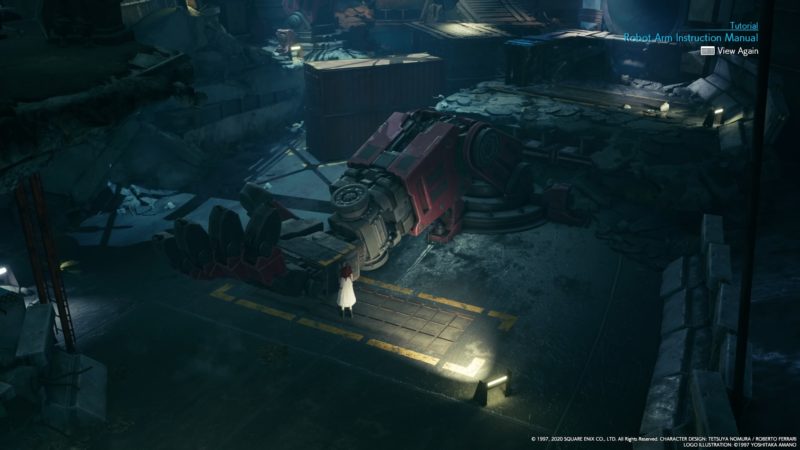 ---
7. Use the shorter Arm (Arm further away from you) and pick Aerith from the stacked containers.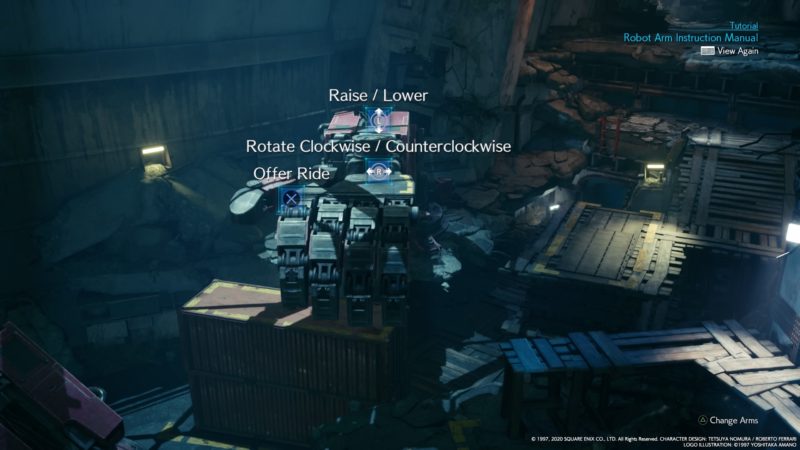 ---
8. Move Aerith to the empty slot furthest away from you. She will then walk towards the ladder and you're done.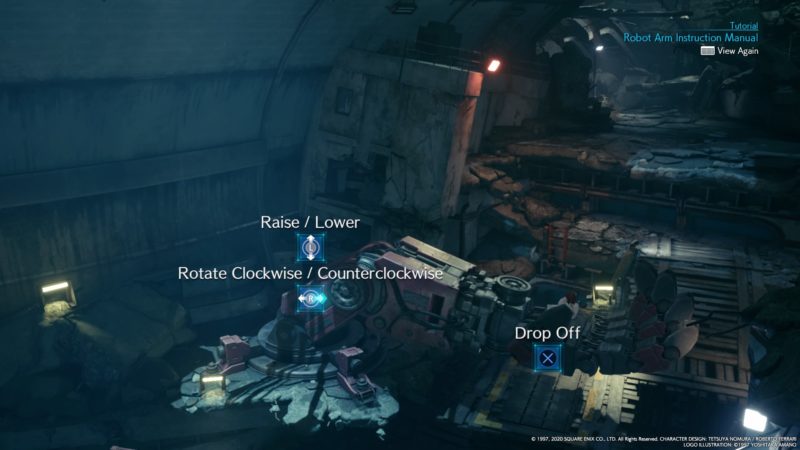 ---
Related articles:
The Party Never Stops – Final Fantasy 7 Remake Guide
How To Get The Fat Chocobo Materia – Final Fantasy 7 Remake
The Angel Of The Slums – Final Fantasy 7 Remake Walkthrough
A Verified Hero – Final Fantasy 7 Remake Quest Walkthrough