Destination: Skellige is a main quest that starts from Novigrad in The Witcher 3.
Your task is to find a boat and head to Skellige to meet Yennefer.
Here's a walkthrough of Destination: Skellige in The Witcher 3.
Suggested level: 16 and above.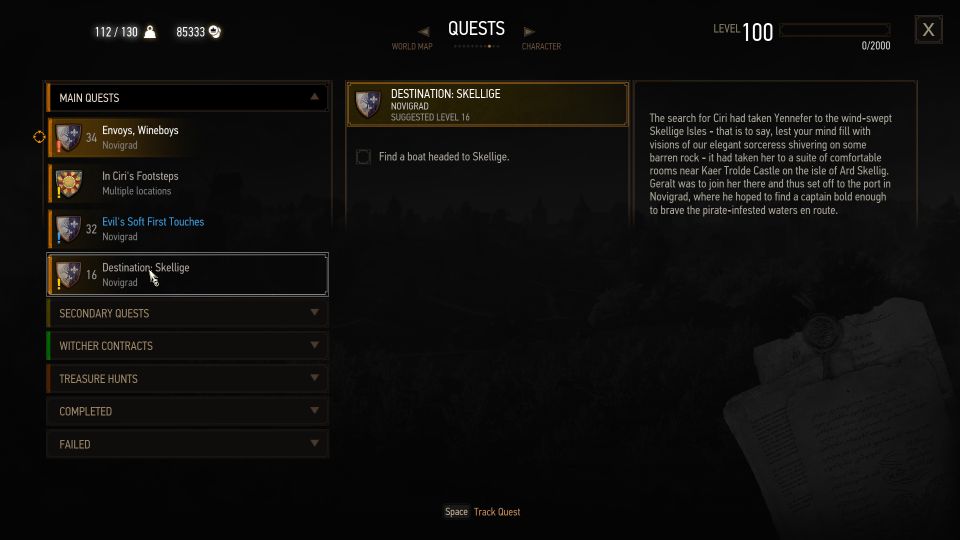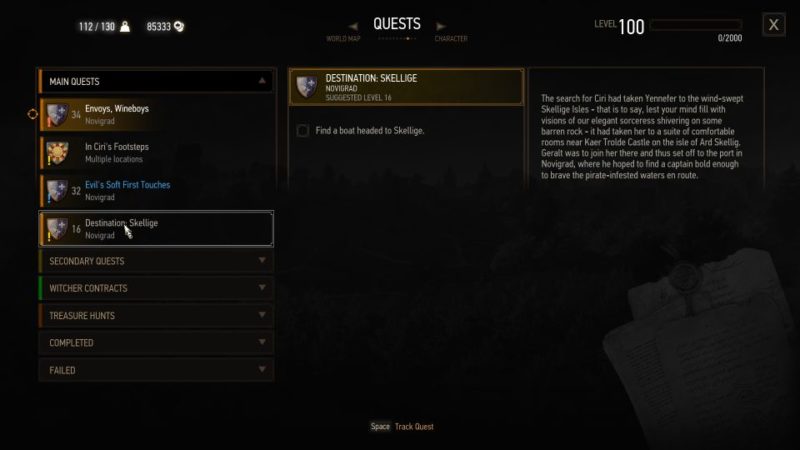 Find a boat
Head to the docks first.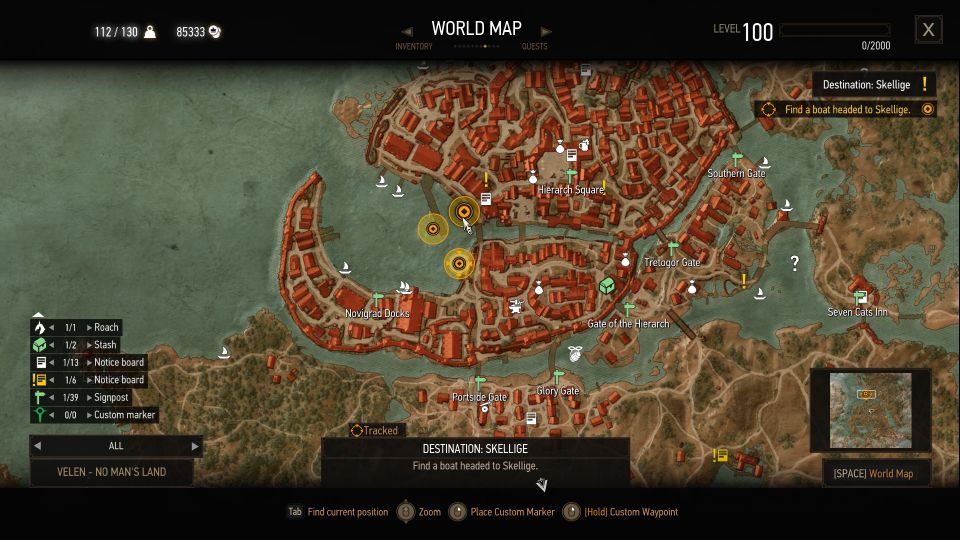 You'll see a couple of boats in the area. Just go to one of them.
Talk to the captain of the boat to get more information.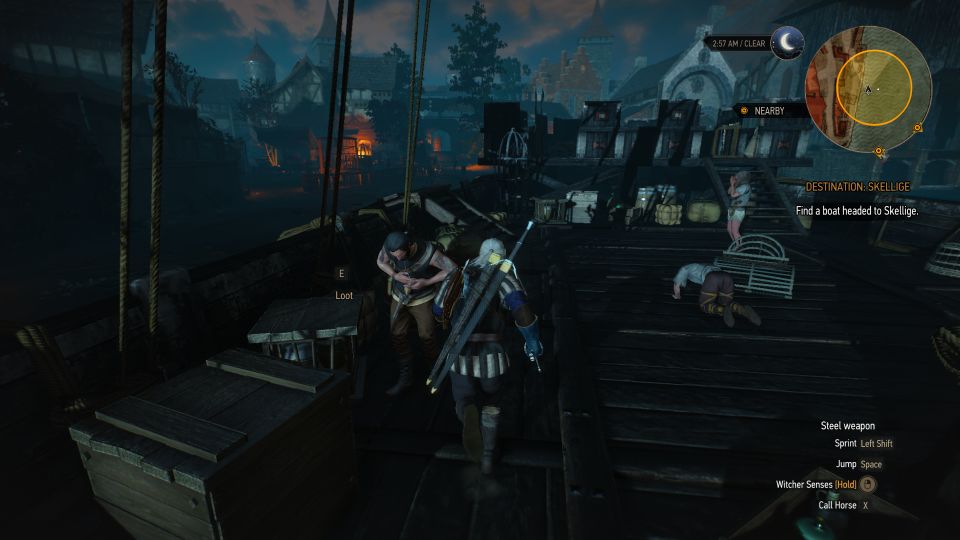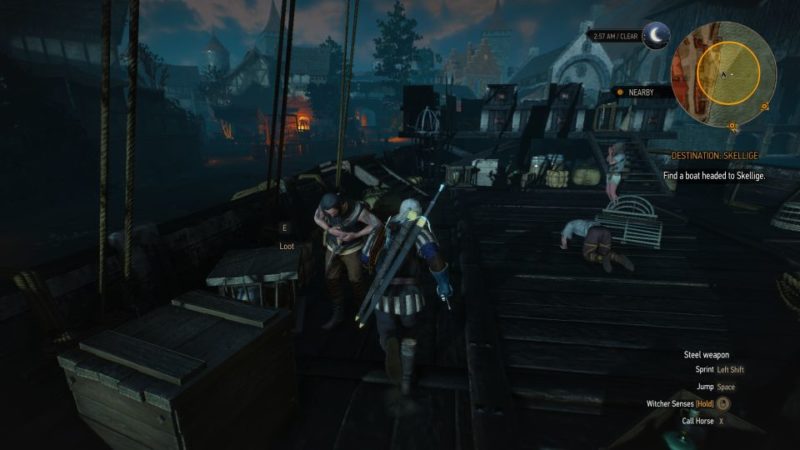 He'll then ask you to look for Captain Wolverstone at the Golden Sturgeon.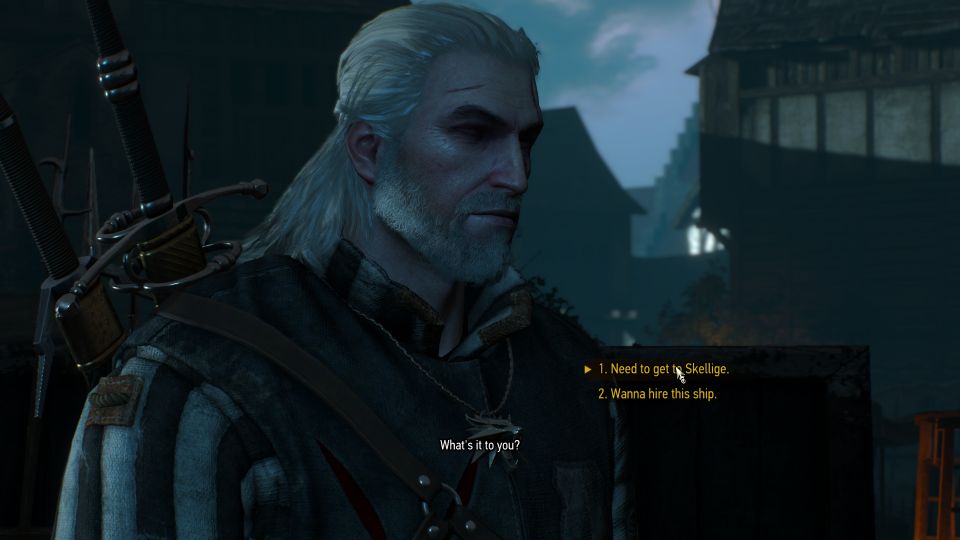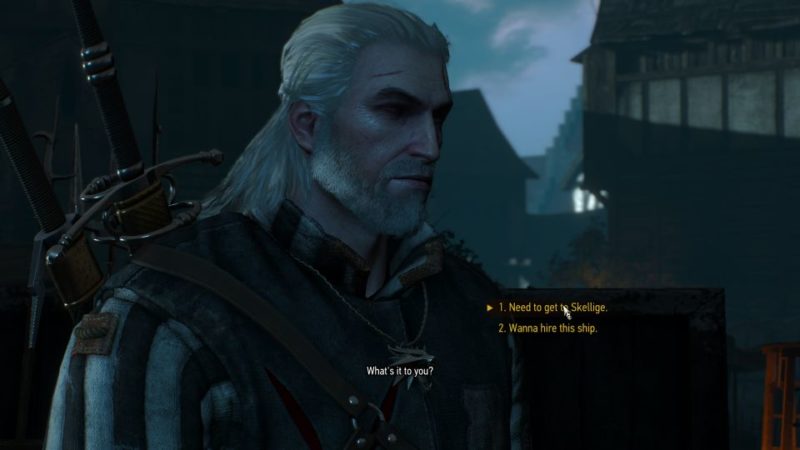 Look for the ship's captain
Head to the Golden Sturgeon and you'll find the captain near the bartender.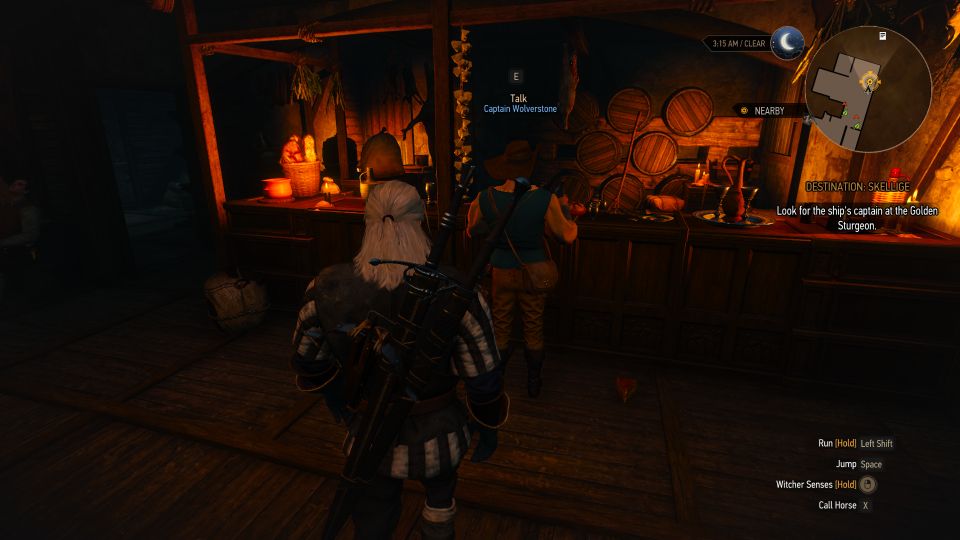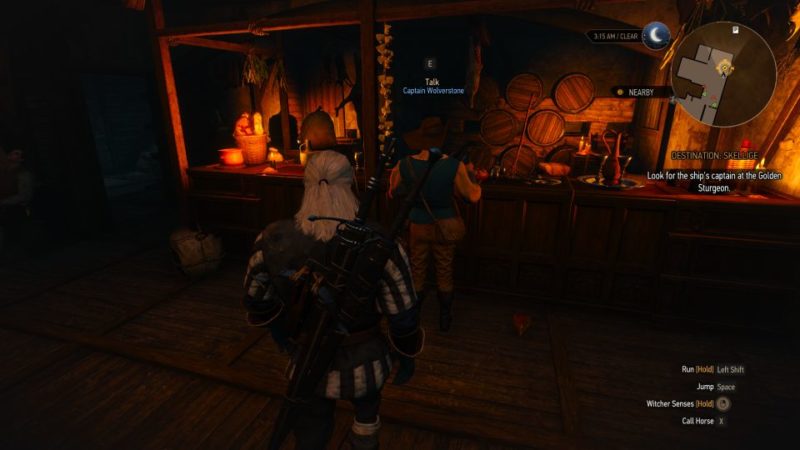 To get to Skellige, you need to pay the 1,000 crowns first.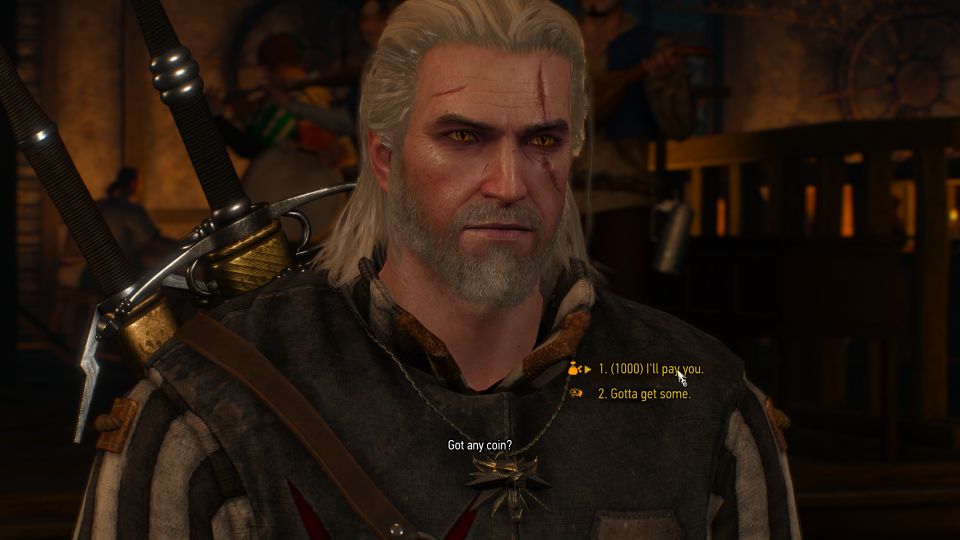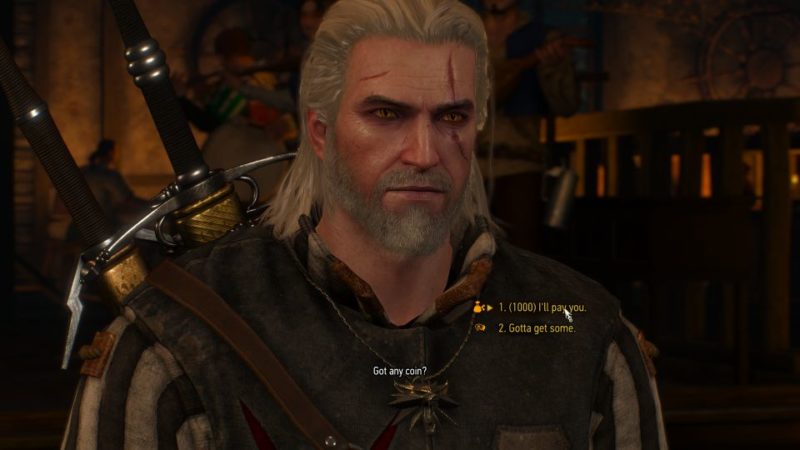 Defeat the pirates
After setting sail and the cutscene, you will find yourself fighting with pirates. Defeat them all.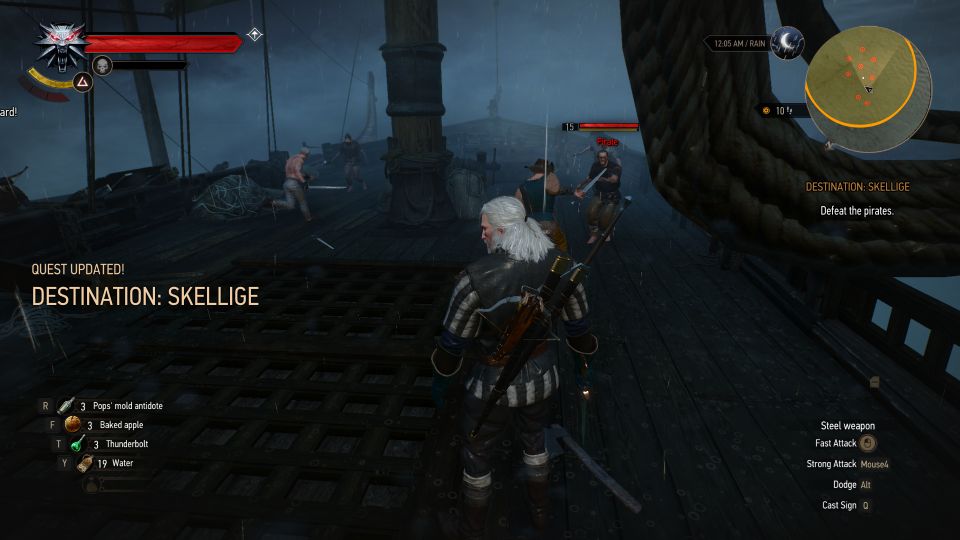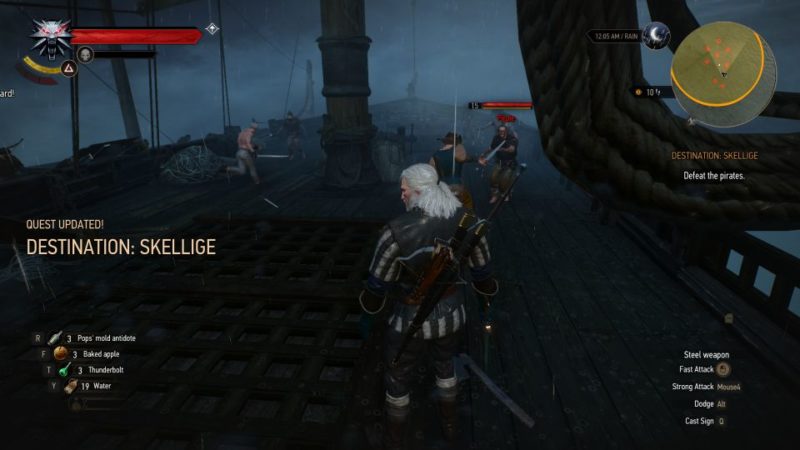 The boat will then crash.
Teach Steingrim a lesson
When you wake up, you'll see this man trying to take your items.
Talk to him and you may need to fight him with your fists.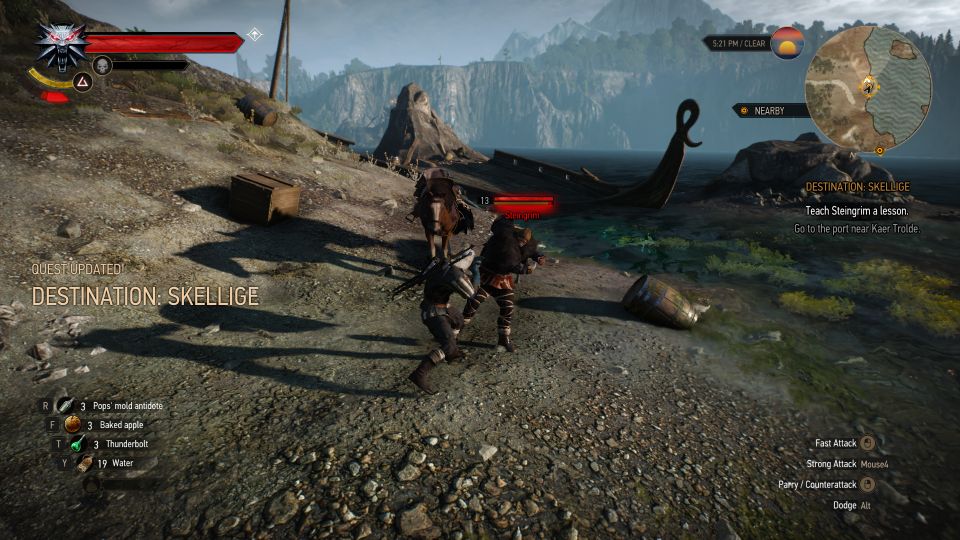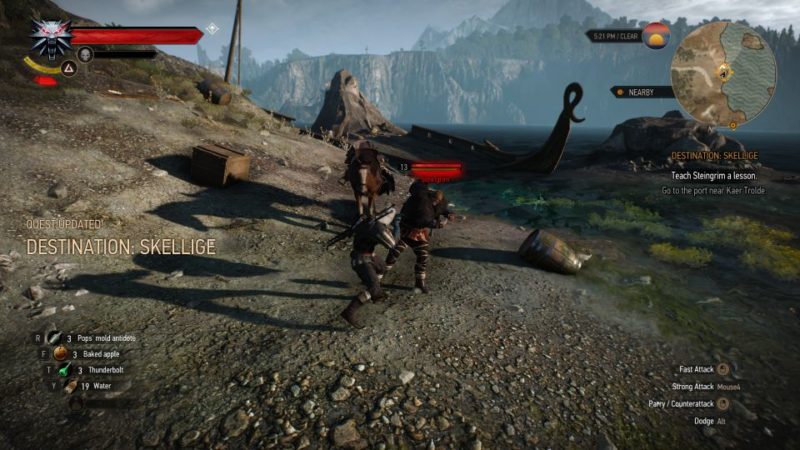 To get your 1,000 back, loot it from the captain's body as he died.
Watch out for the Sirens as well.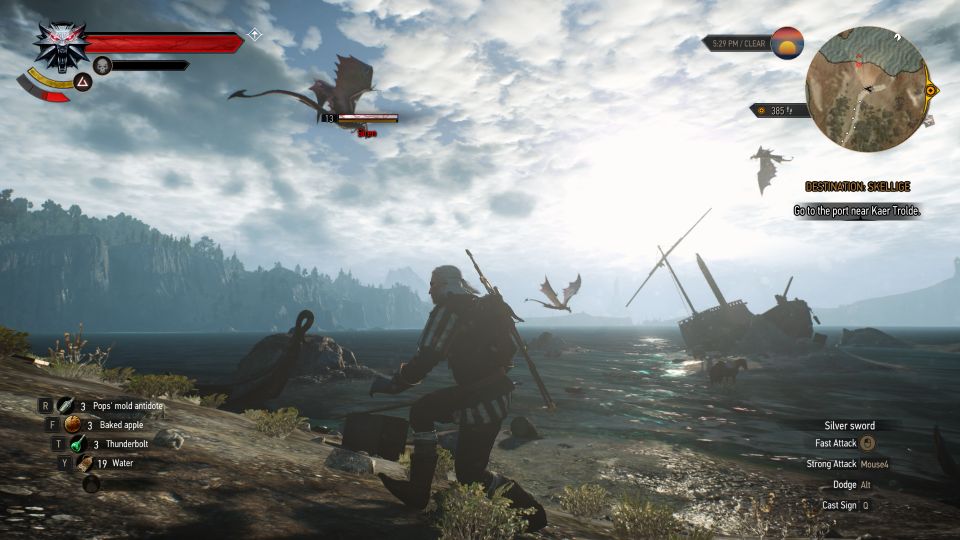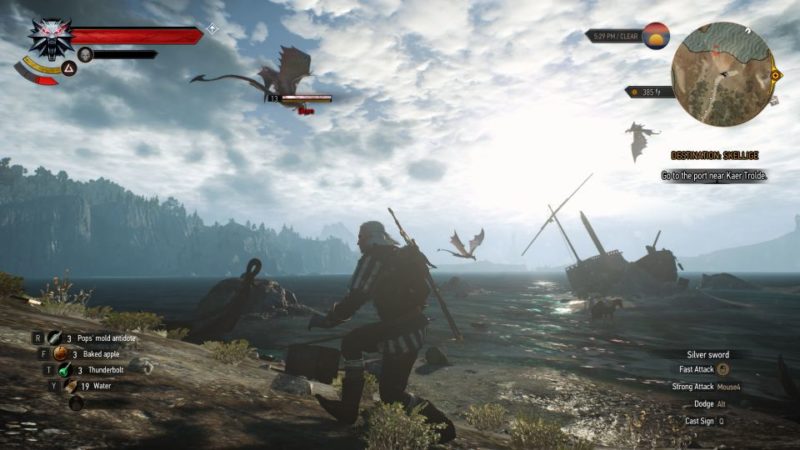 Go to the port
You can call Roach and head to the port near Kaer Trolde.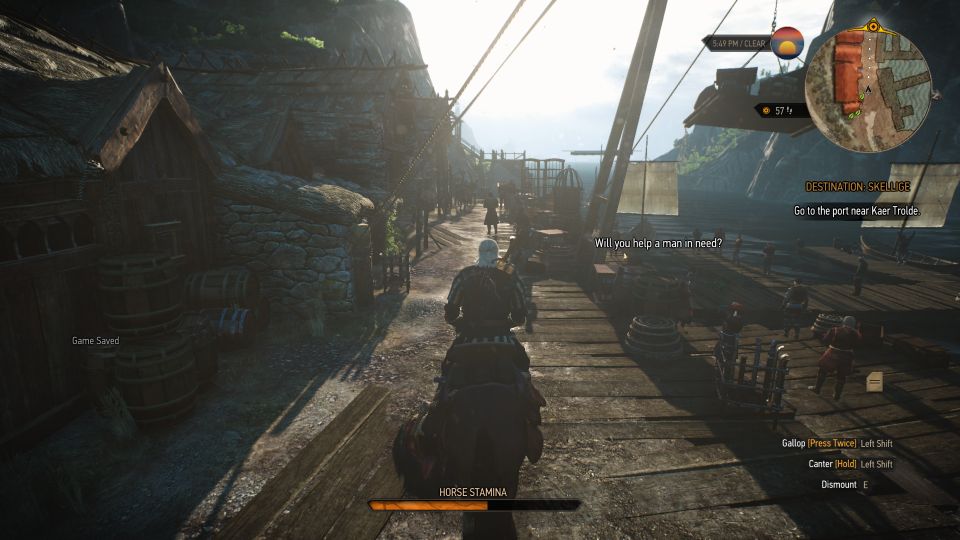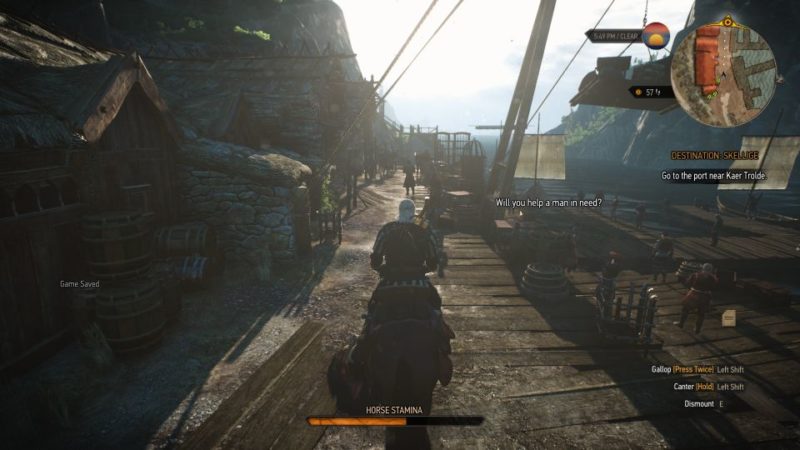 Go towards the crowd and a cutscene will load. You'll meet Yennefer here.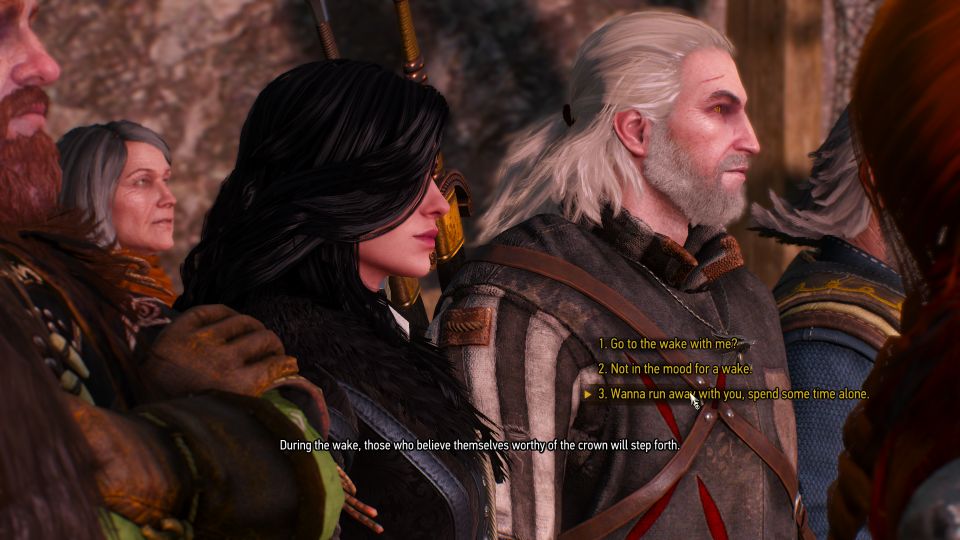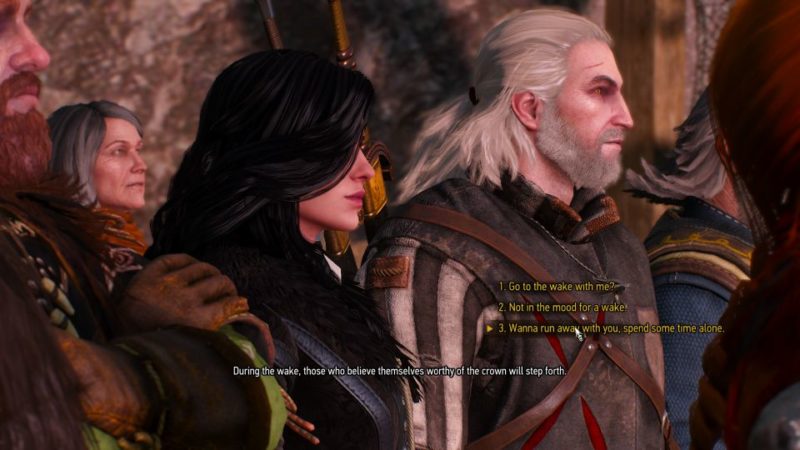 The quest ends here.
---
Related articles:
The Lord Of Undvik: The Witcher 3 Walkthrough And Guide
The King Is Dead – Long Live The King: The Witcher 3
An Eye For An Eye: Witcher 3 Walkthrough And Guide
Redania's Most Wanted: Witcher 3 Walkthrough And Guide
Broken Flowers: The Witcher 3 Walkthrough And Guide
A Poet Under Pressure: The Witcher 3 Walkthrough And Guide