Imperial Audience is a main quest in The Witcher 3 which starts after you met with Yennefer.
Your task is to meet with the Emperor of Nilfgaard but you must first get dressed.
Here's a walkthrough of Imperial Audience in Witcher 3.
Get dressed
You can choose any of the three outfits placed in the room.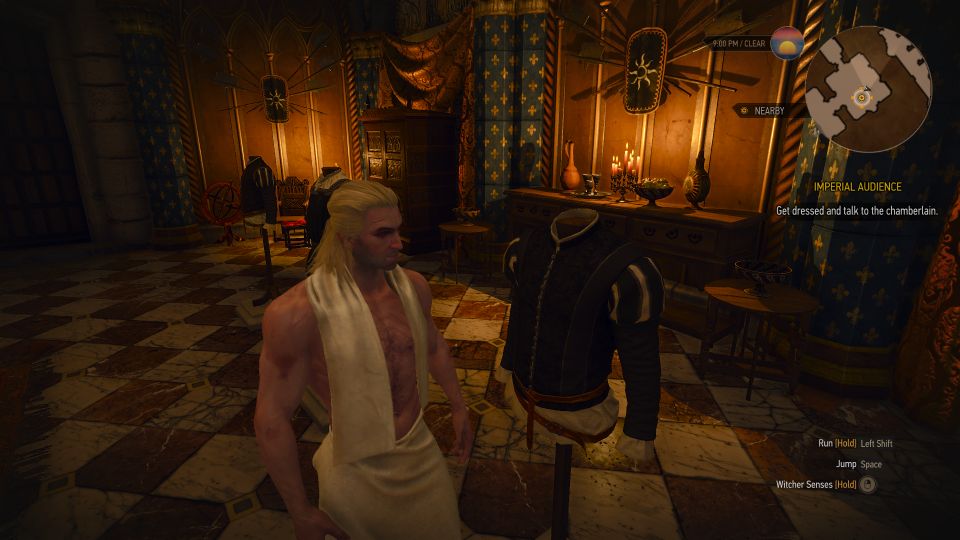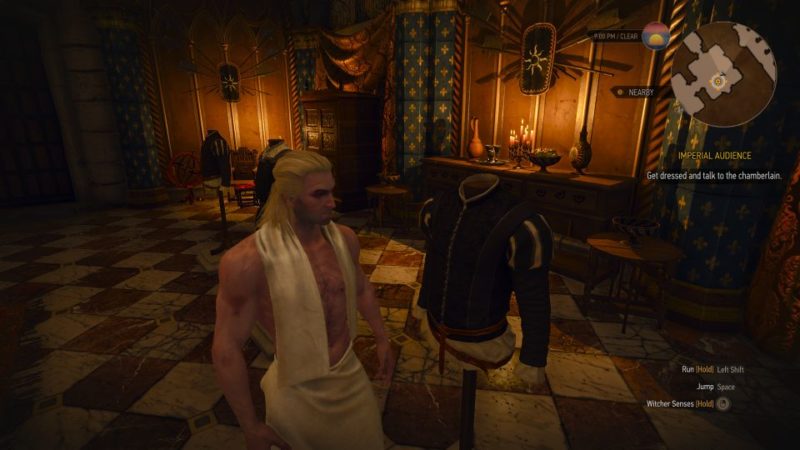 Once you've done choosing the outfit, you'll need to wear it first. Go to your inventory and start changing.
Speak to the chamberlain when you're done.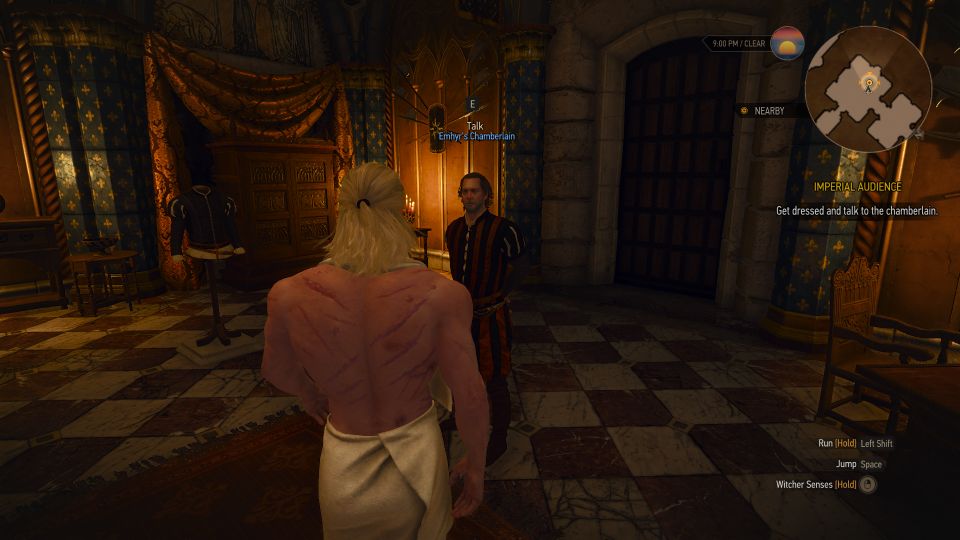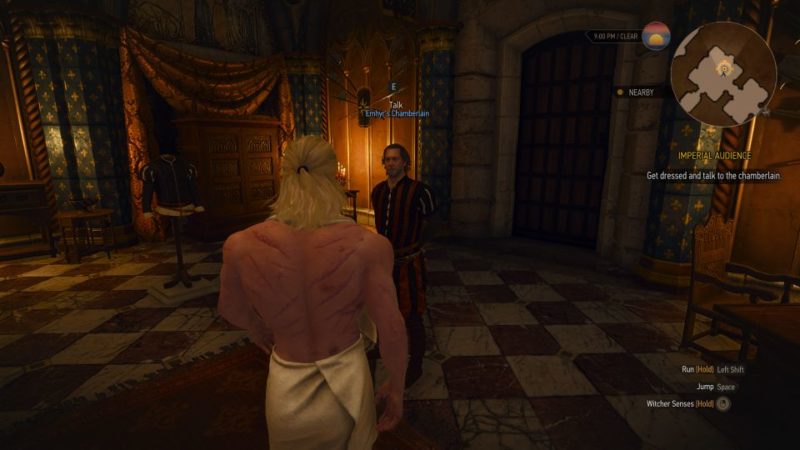 Rehearsal
The answer for the rehearsal is 'left leg forward, right hand on chest'.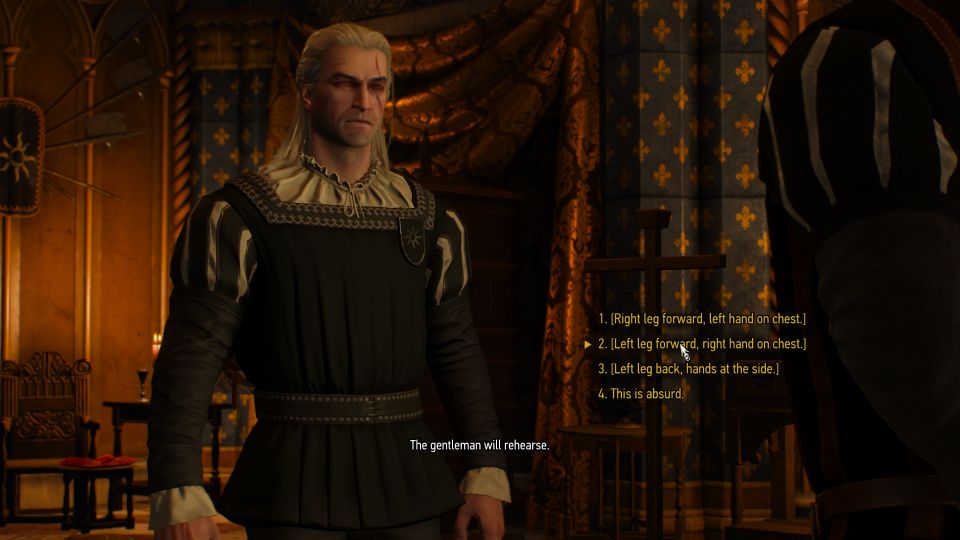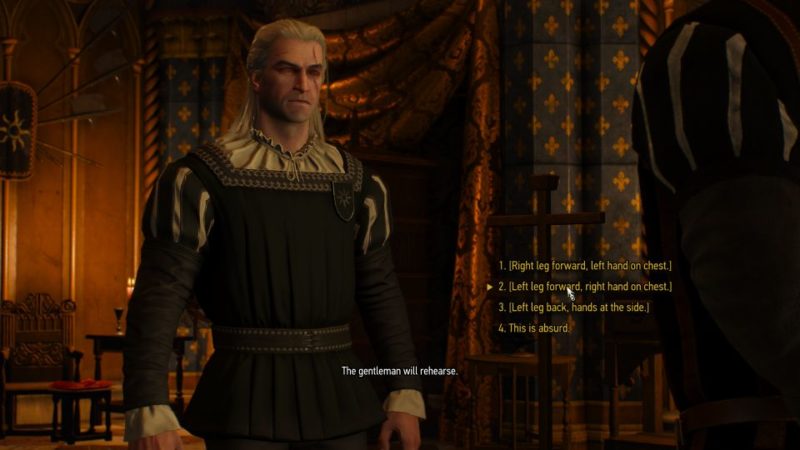 Follow the chamberlain
Next, follow the chamberlain to meet Emperor Emhyr.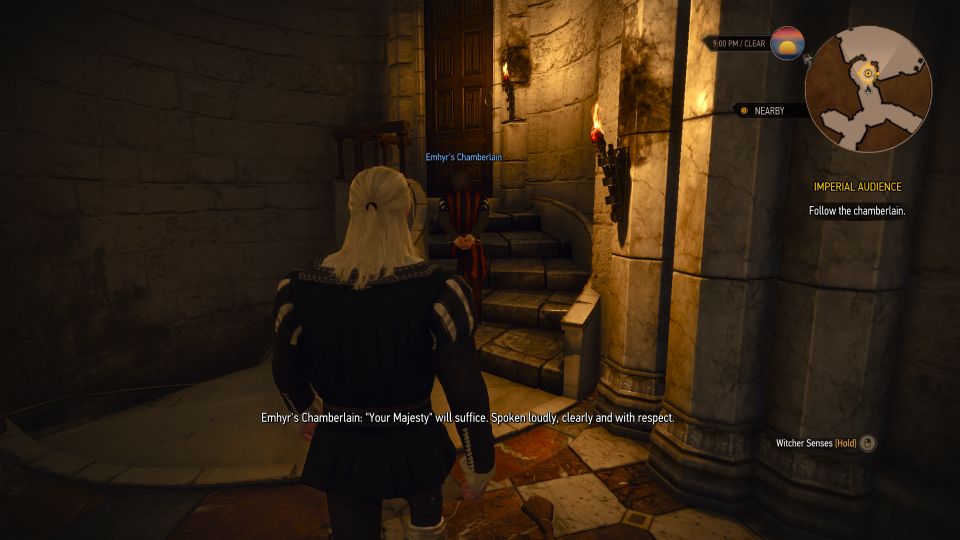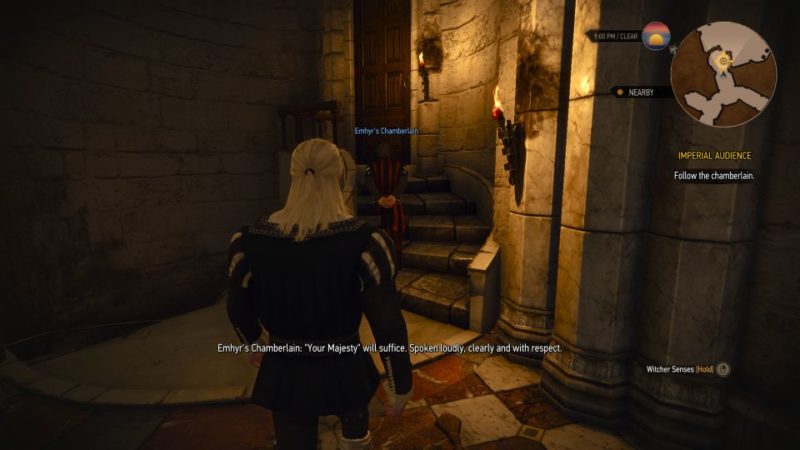 Bow or don't bow
In the presence of the emperor, you can choose to bow or not to bow. We chose not to bow.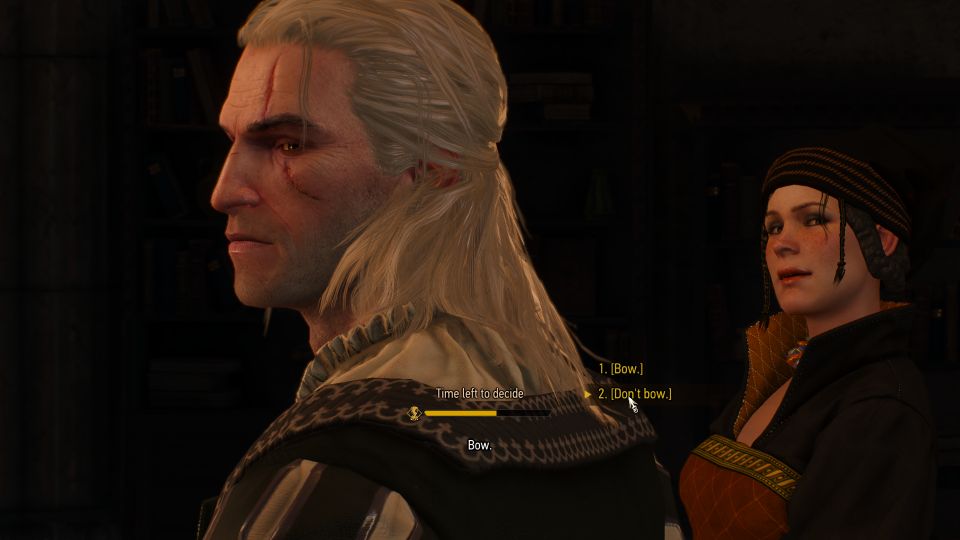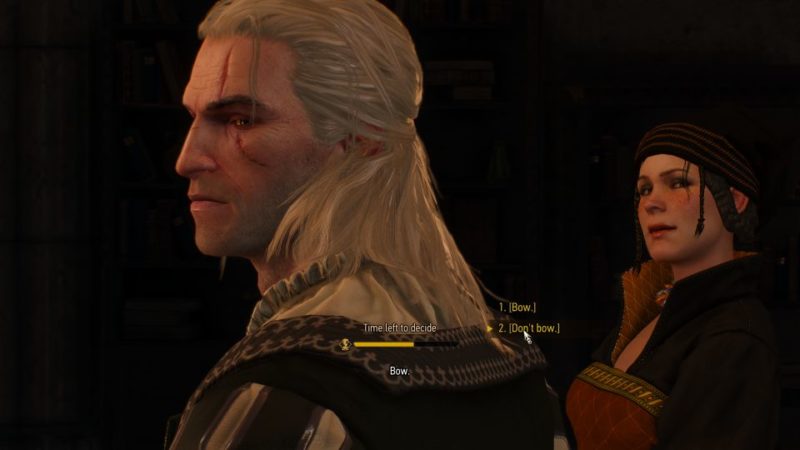 After getting news about Ciri, the Emperor hires you to find her and bring her back.
Follow the chamberlain
Next, follow the chamberlain to Yennefer.
If you had chosen not to bow, the chamberlain would be upset with you as he would be punished.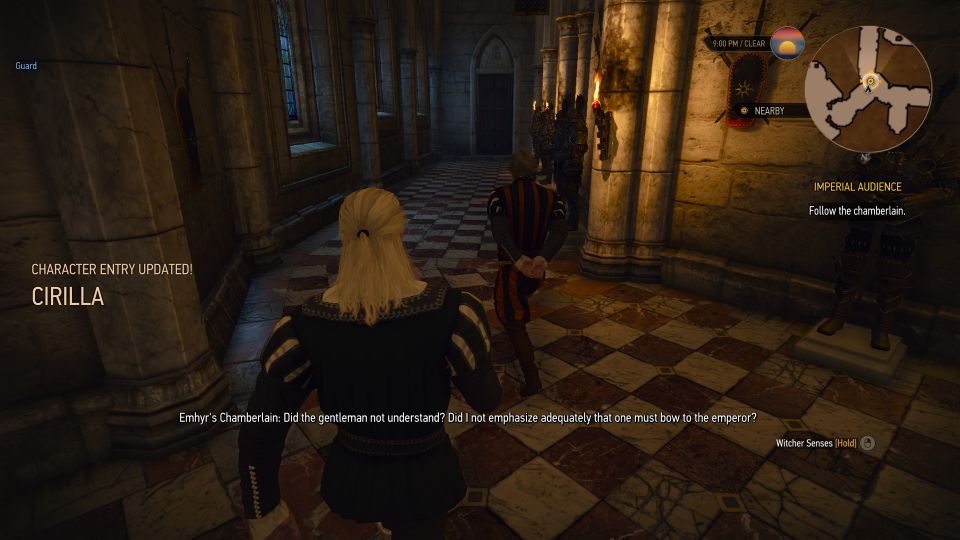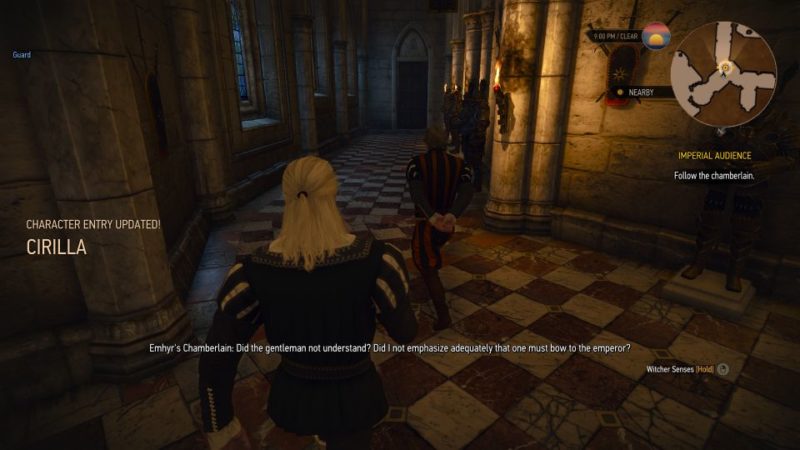 Talk to Yennefer
You'll find Yennefer inside the room. Speak with her.
After the cutscene, you can talk to the guy nearby to ask about the latest war updates.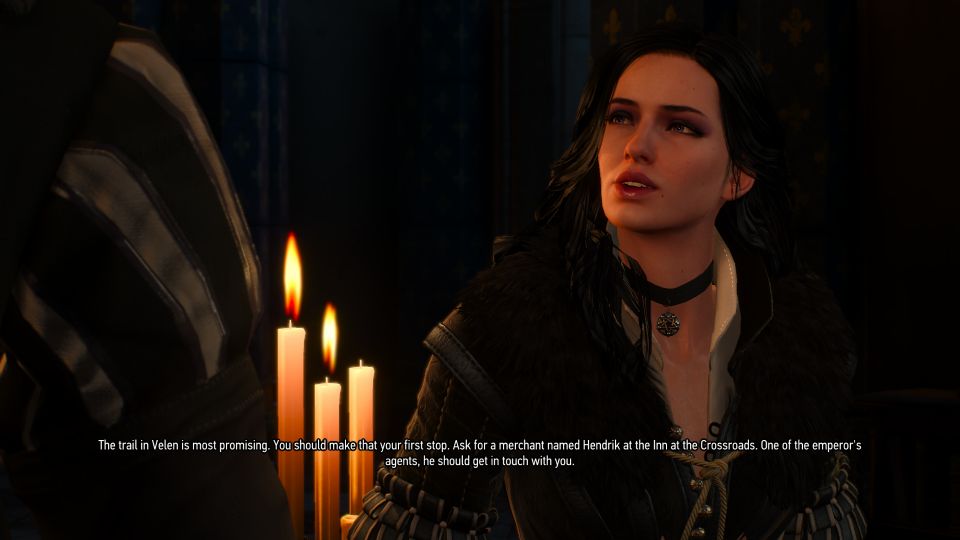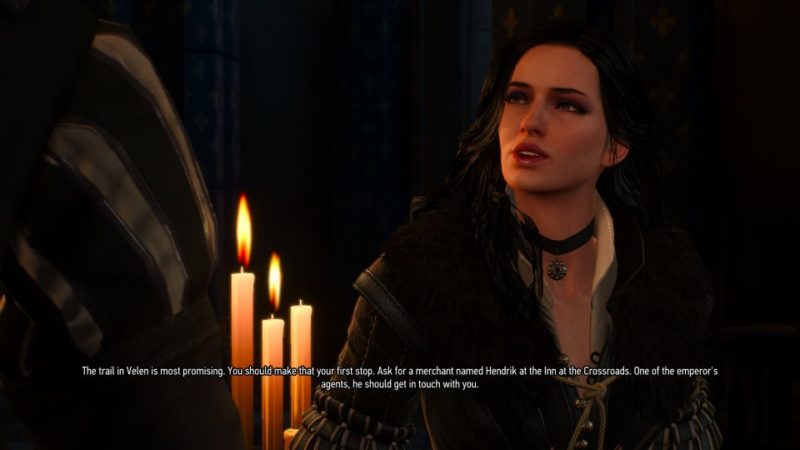 Get your items back
Finally, get out of the room and talk to the chamberlain to get your items back.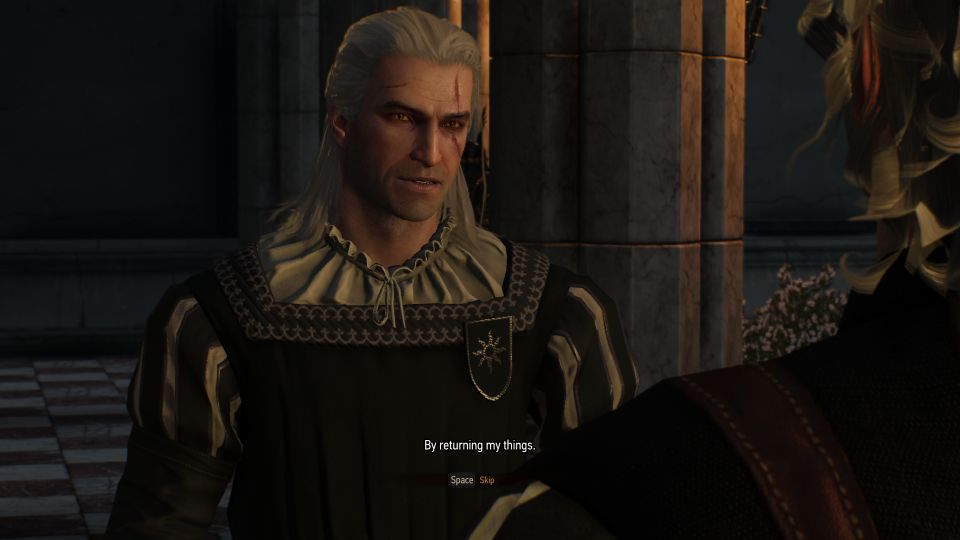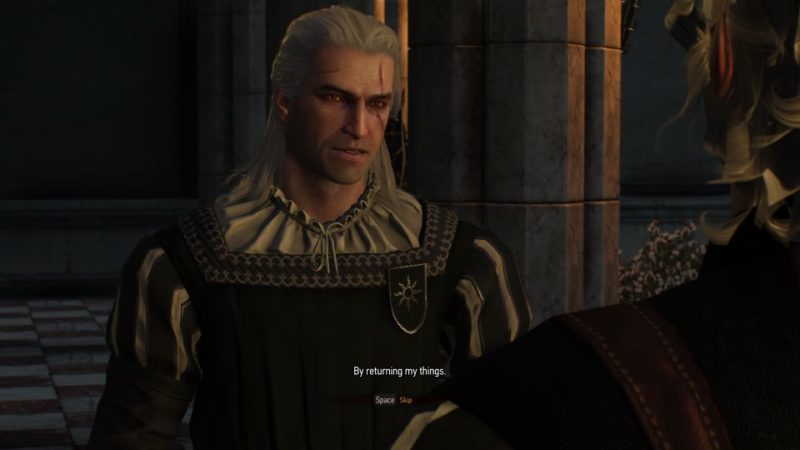 ---
Related articles:
Family Matters: The Witcher 3 Walkthrough And Guide
Ladies Of The Wood And The Whispering Hillock: Witcher 3 Guide
A Frying Pan, Spick And Span: The Witcher 3 Walkthrough
The Beast Of White Orchard: The Witcher 3 Walkthrough
Lilac And Gooseberries: The Witcher 3 Walkthrough And Guide