Wine is Sacred is a main quest in Blood and Wine DLC of The Witcher 3.
Your task is to identify who actually spilled the Sangreal wine.
Here's a walkthrough of Wine Is Sacred in The Witcher 3.
Suggested level: 42 and above.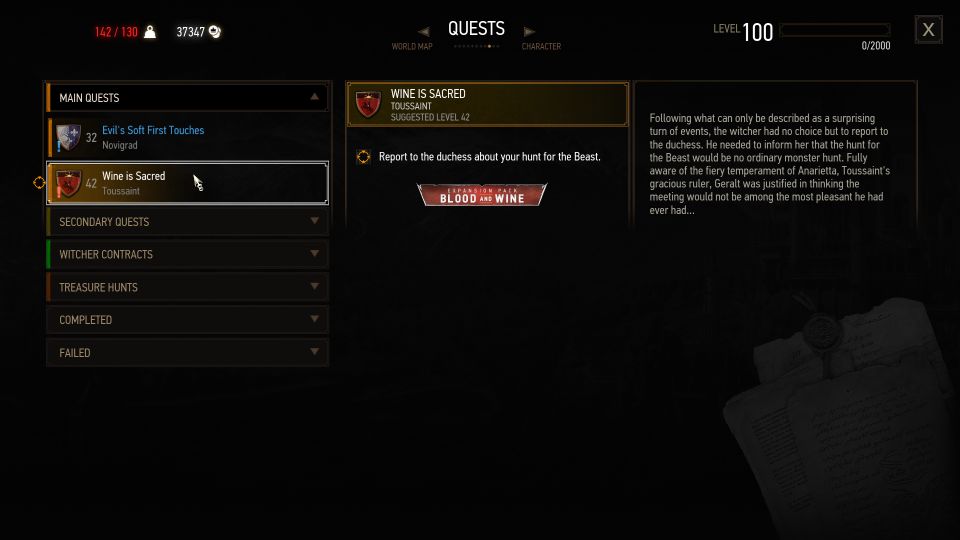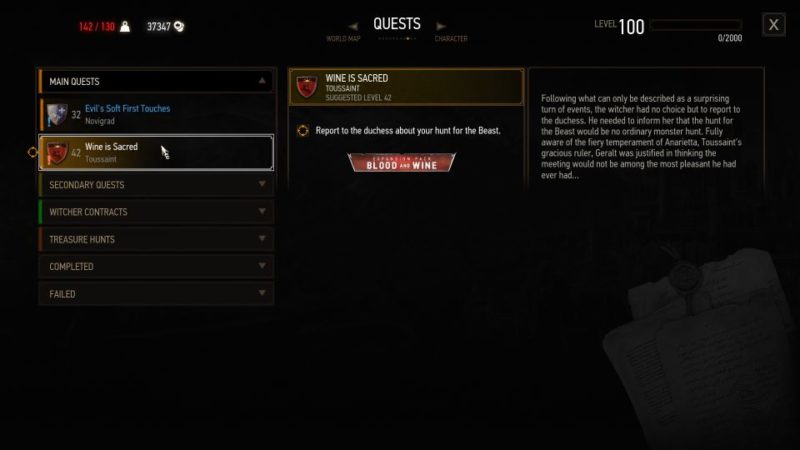 Report to the duchess
Meet the duchess at her palace.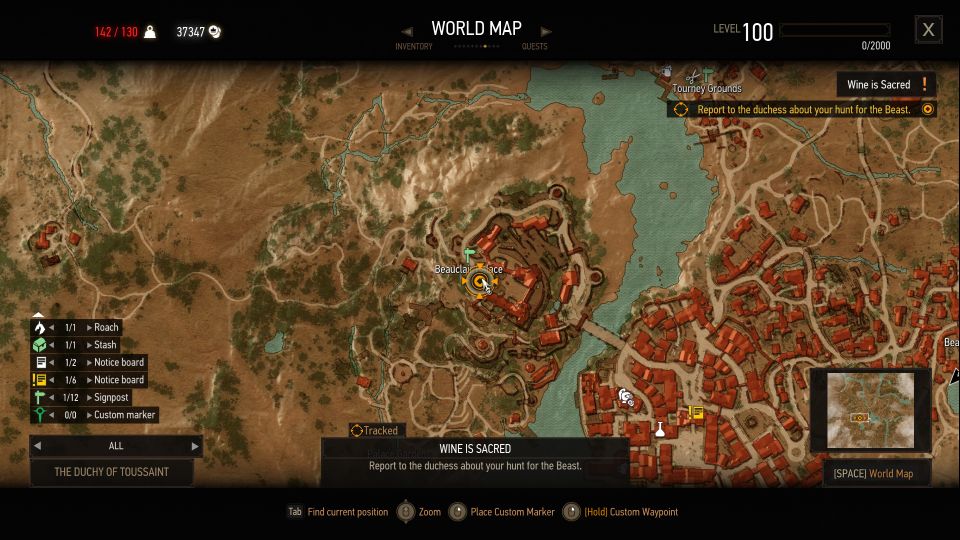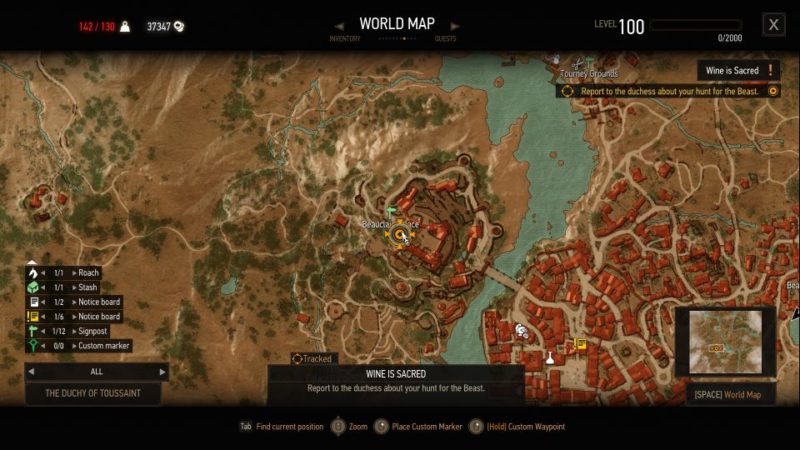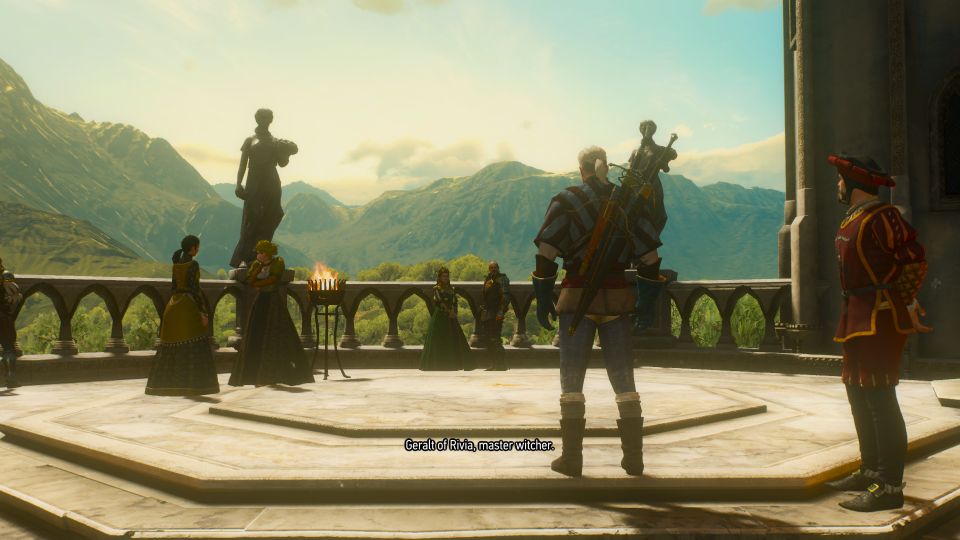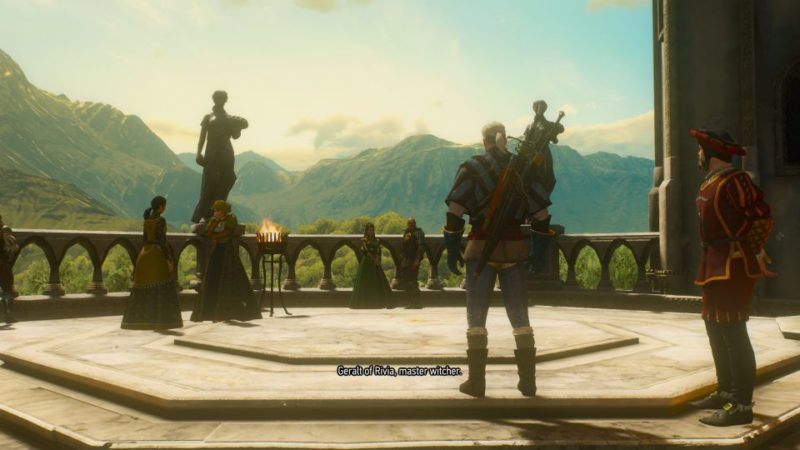 Tell her about the case with the Beast.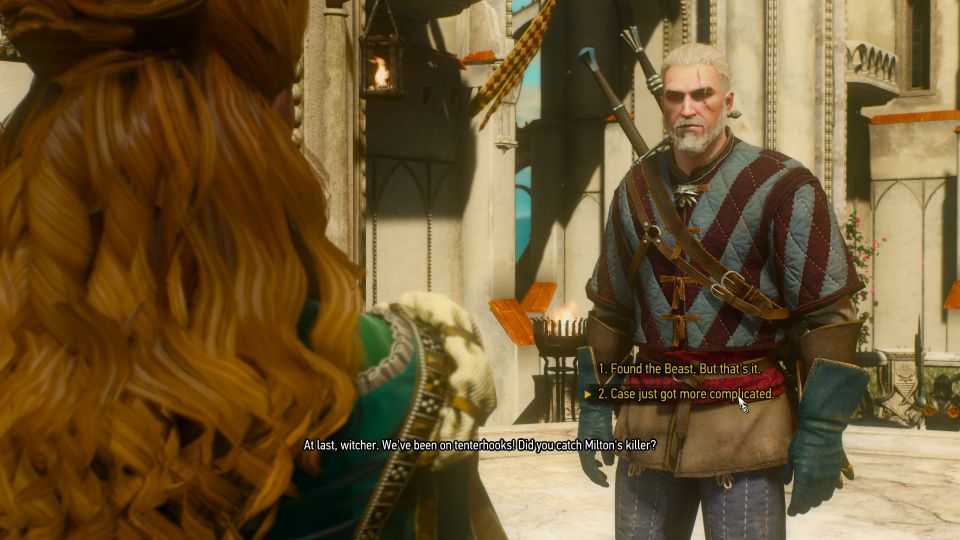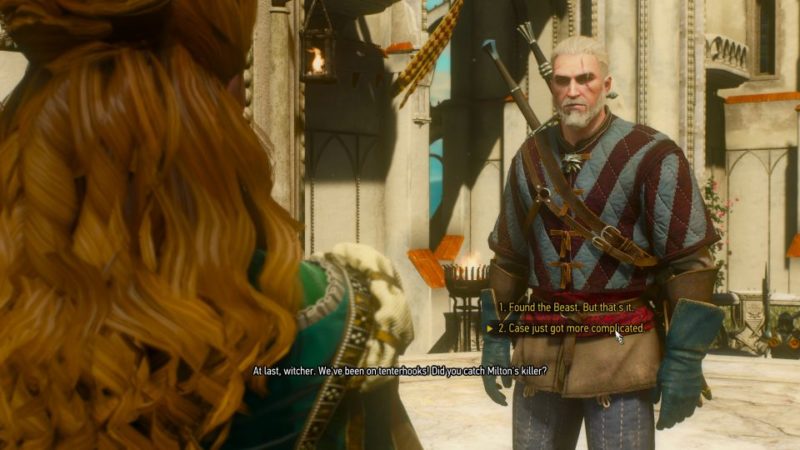 The duchess examined the slip of paper and called the wine master to identify which wine caused the stain.
It was determined to be a Sangreal 1269.
Escort Anna to Castel Ravello
The duchess Anna will follow you to Castel Ravello.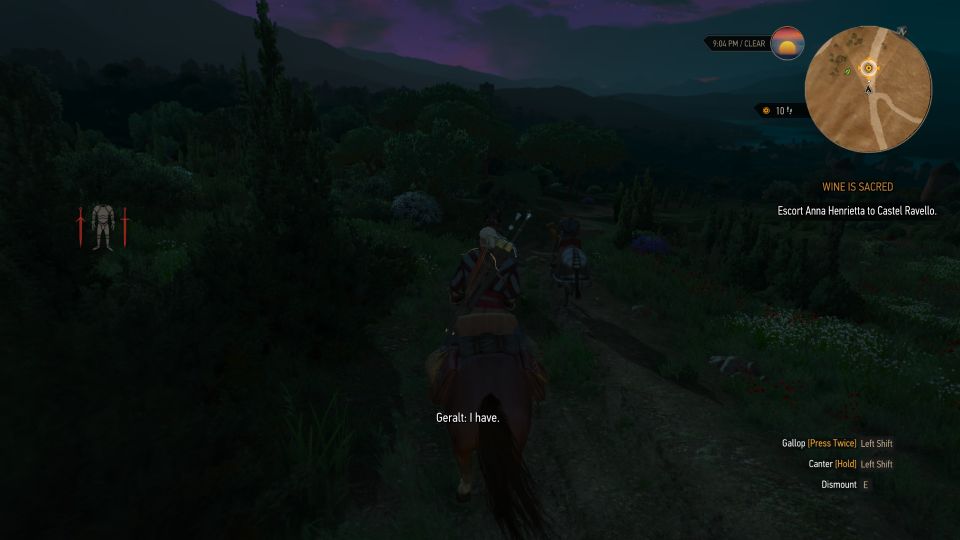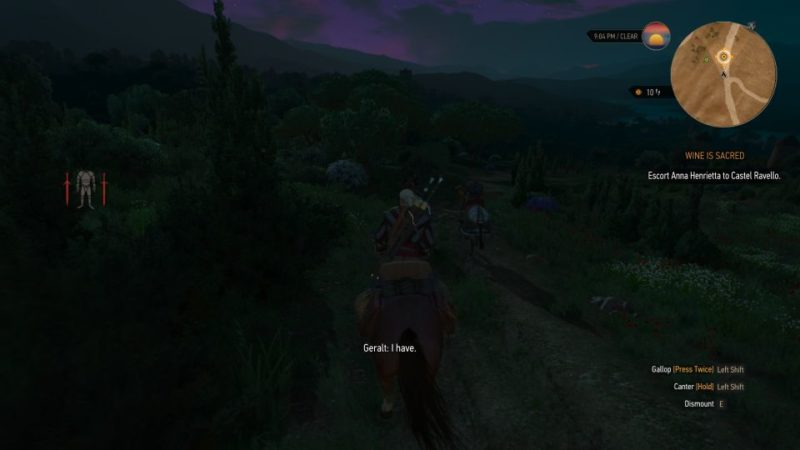 Save the peasants
On the way there, you'll see some peasants attacked by panthers.
Kill all the panthers to save the peasants.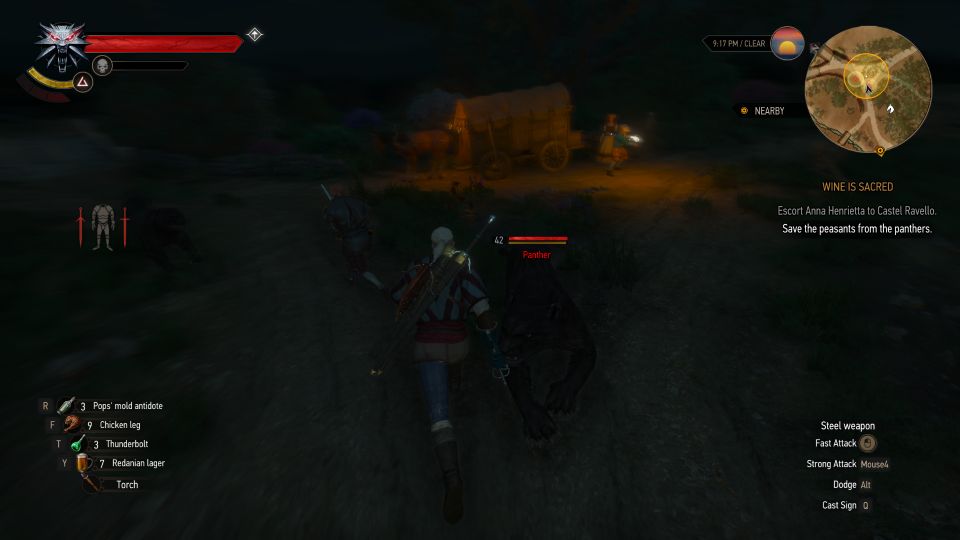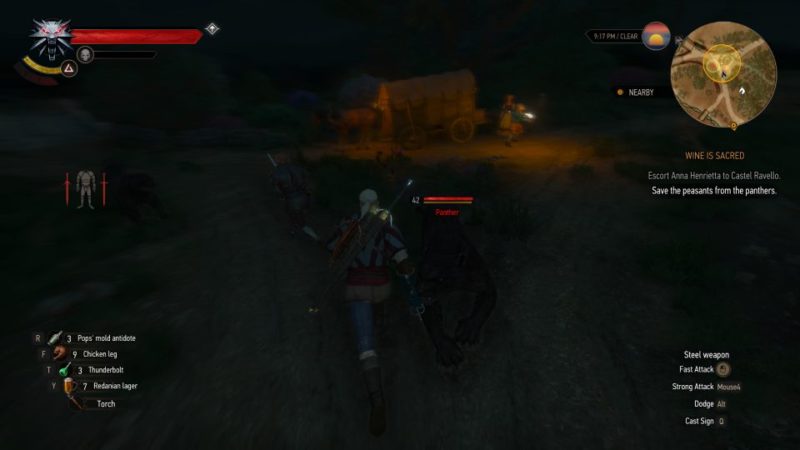 Search the wine cellar
Continue riding until you reach Castel Ravello. Search the cellar with Anna.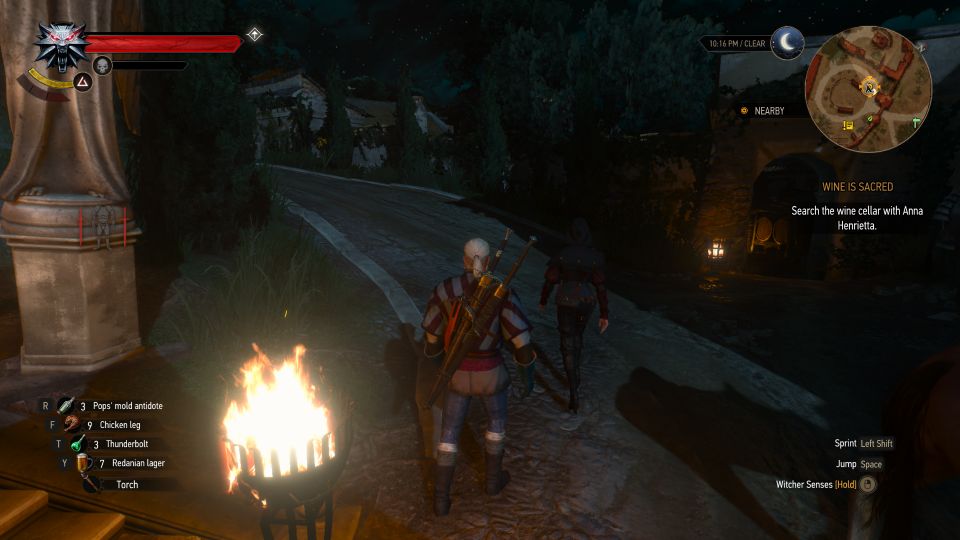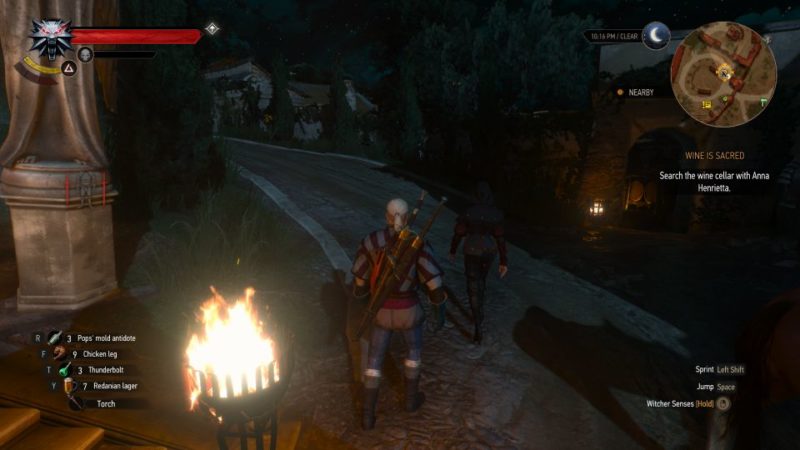 Examine the wine register.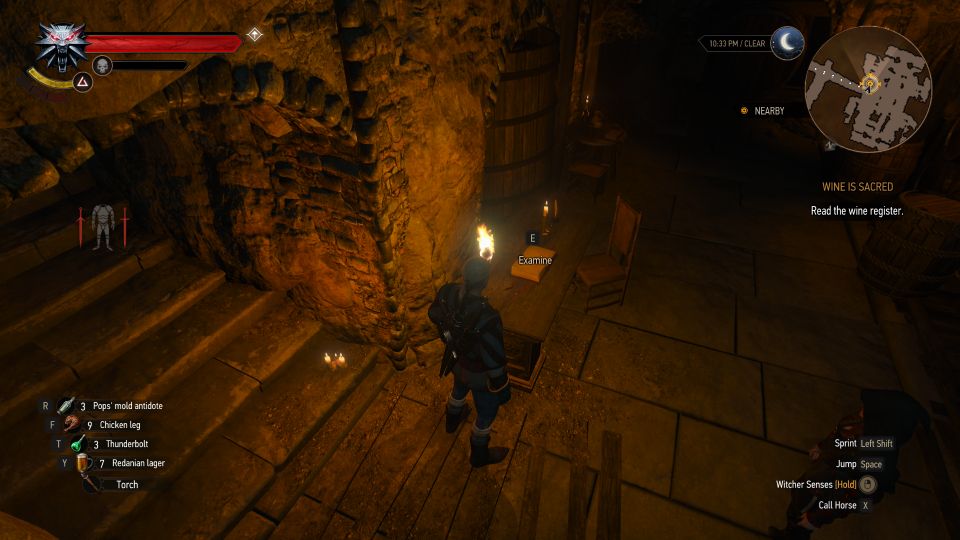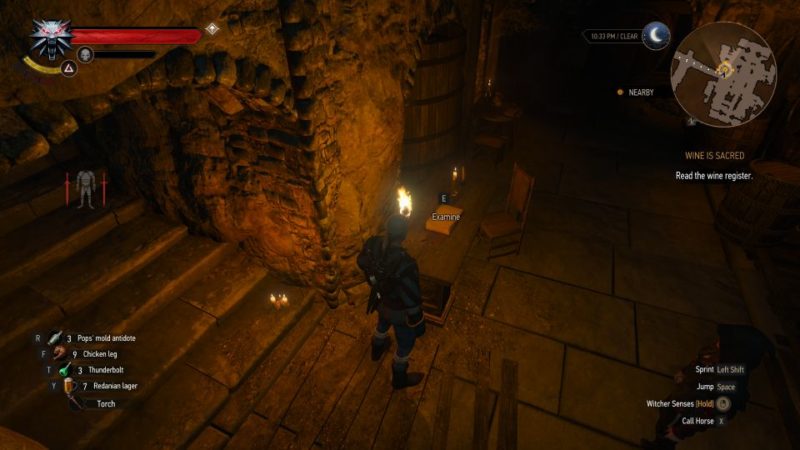 Find Sangreal 1269
The Sangreal 1269 is on the upper floor. You can skip the ground floor entirely.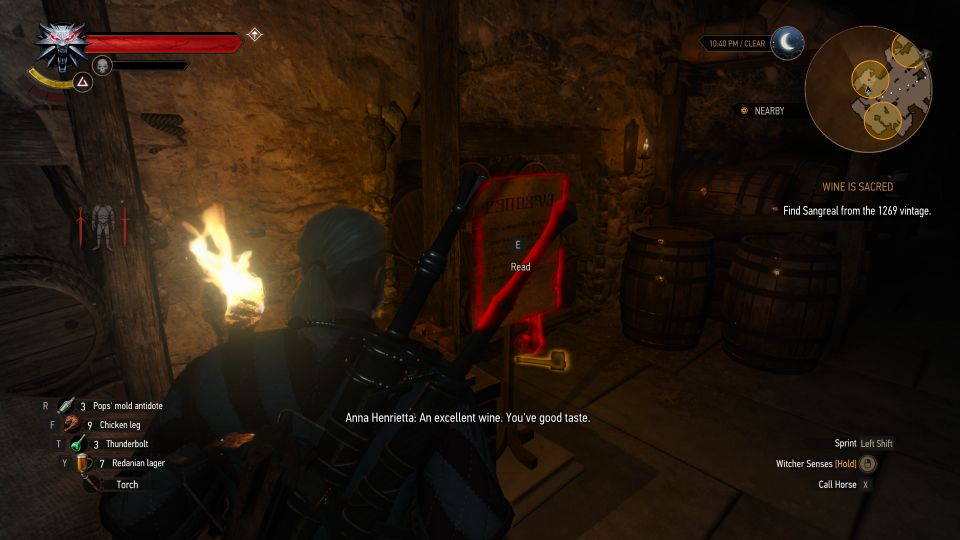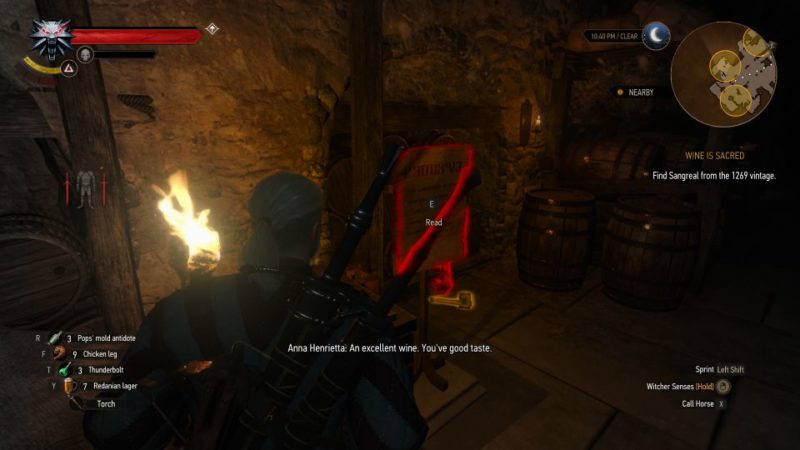 Read the notice to check.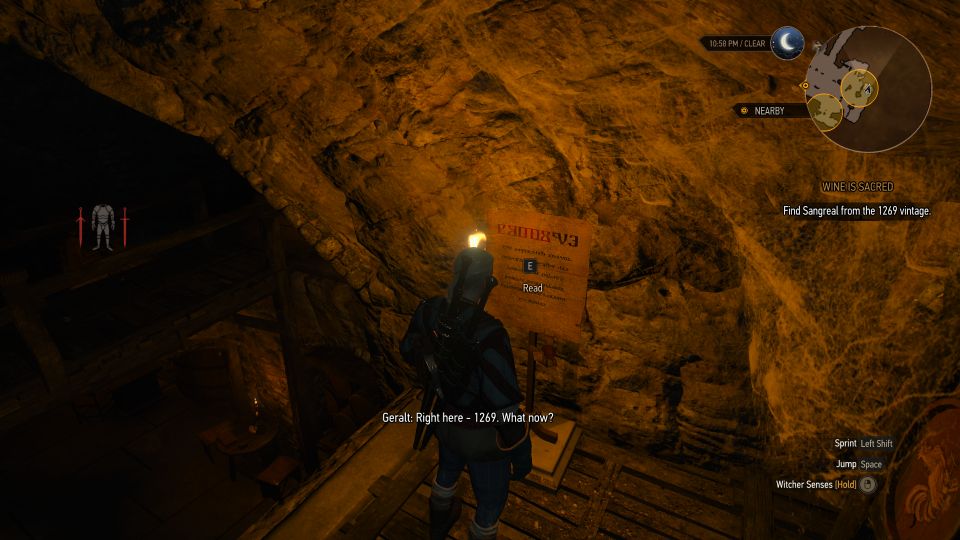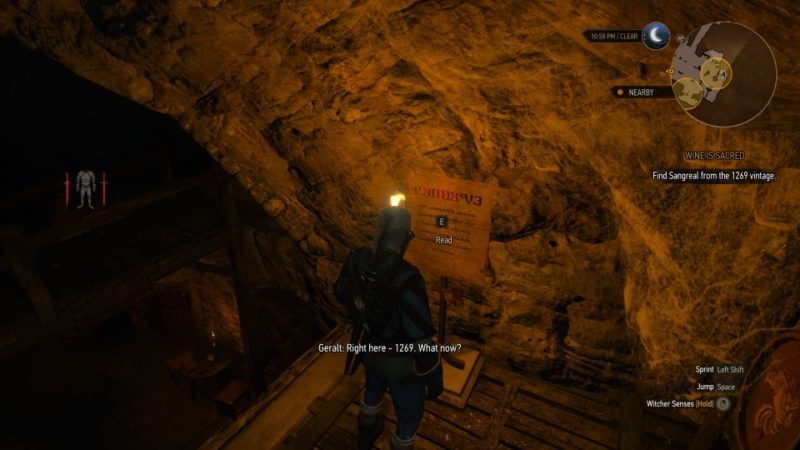 Knock on the barrels
Next, knock on all the barrels of Sangreal 1269 to see if they're full.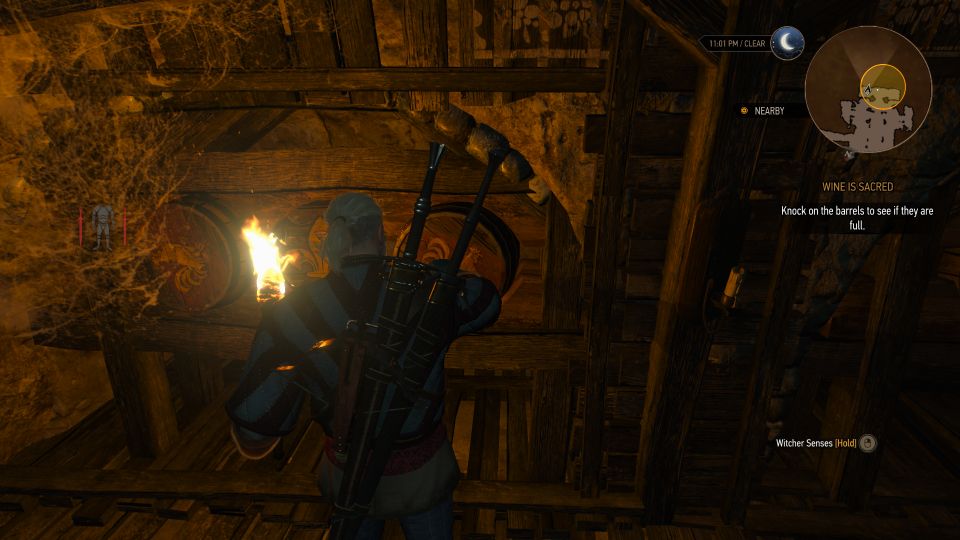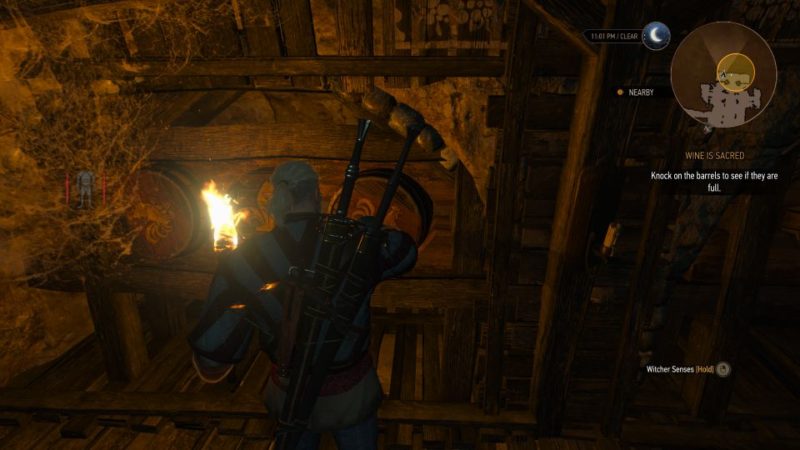 Find a tapping hammer
Anna decides to check the content of each barrel.
Get the hammer from the ground floor.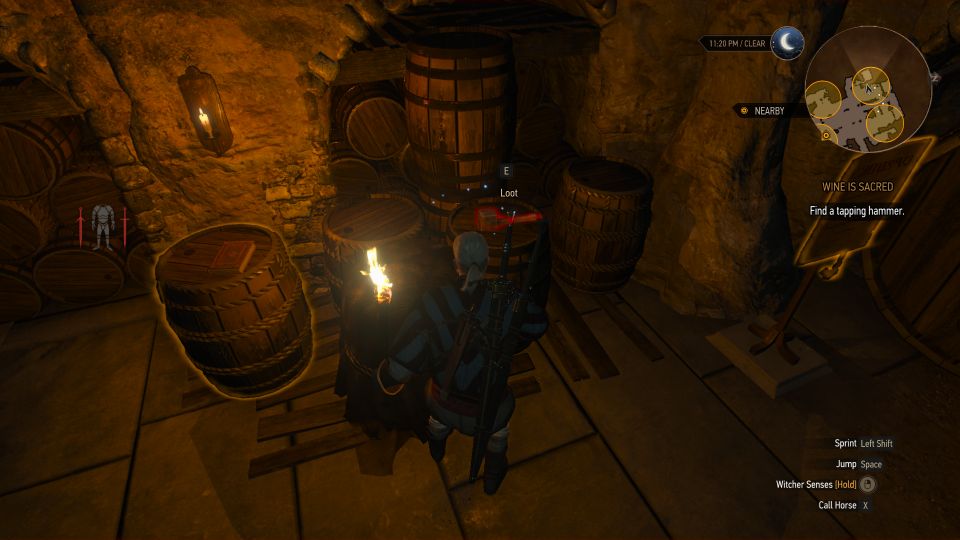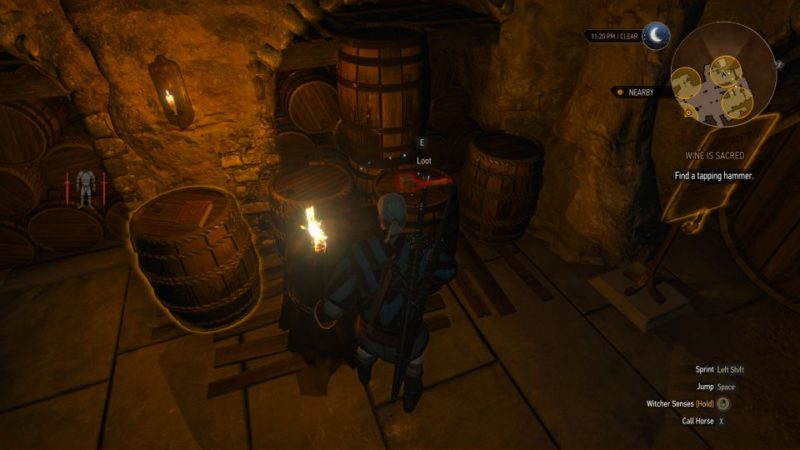 Next, tap the barrels for Anna.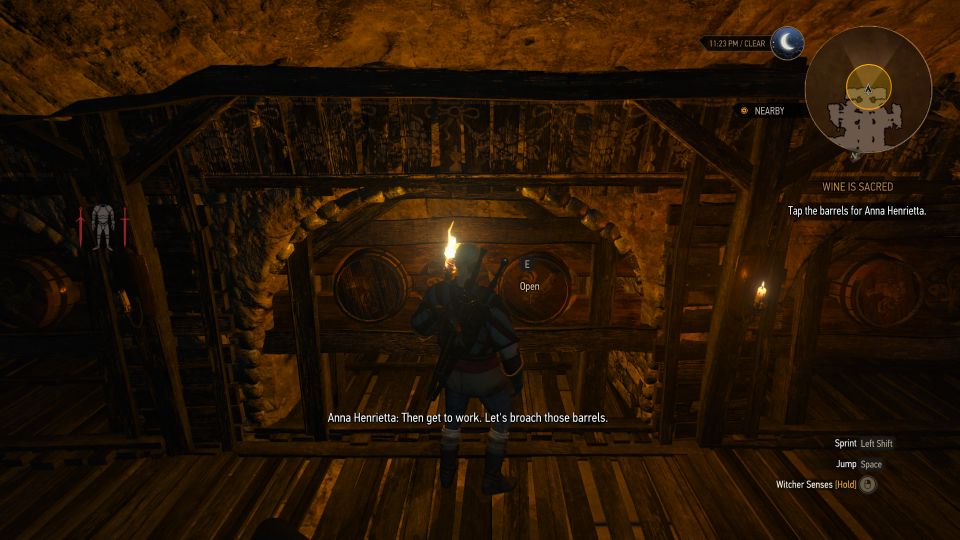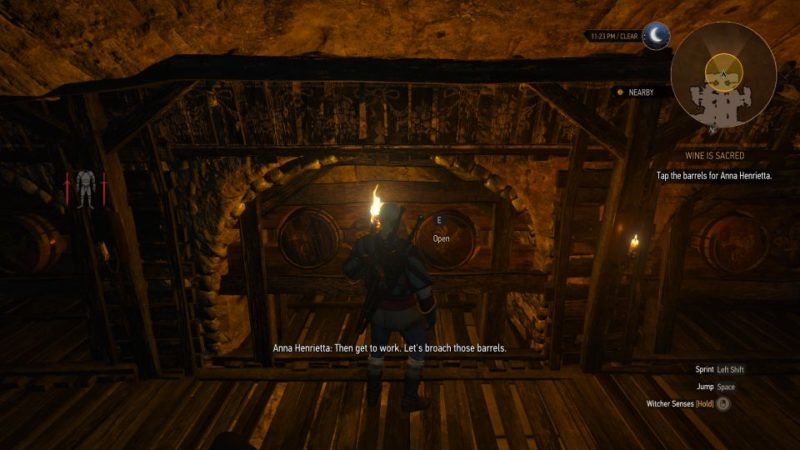 It is found that the Master is the one who sold the Sangreal to an unknown Cintrian nobleman.
Defeat the bandits
Geralt will deliver the wine to the meetup location.
There, you'll set up an ambush for the bandits. After the cutscene, defeat the bandits with the help of the Captain and his men.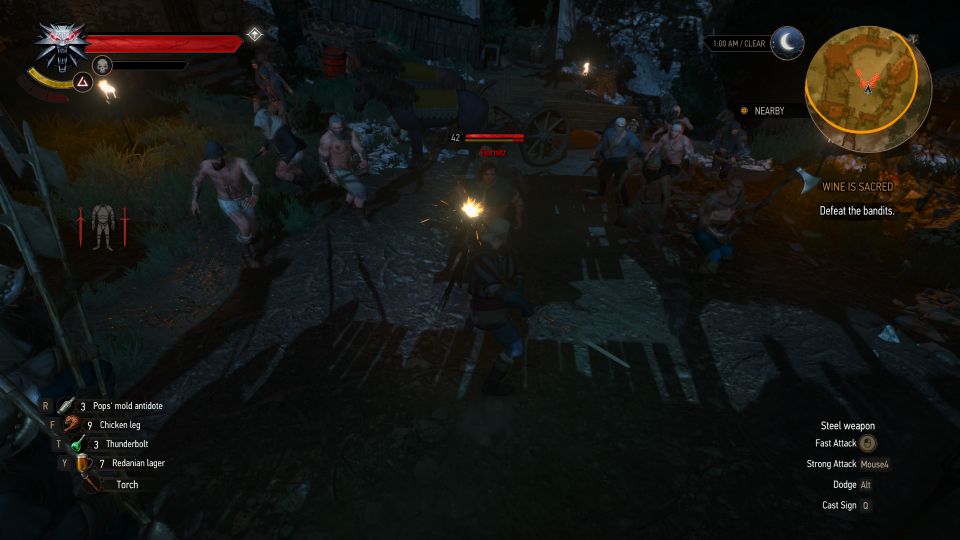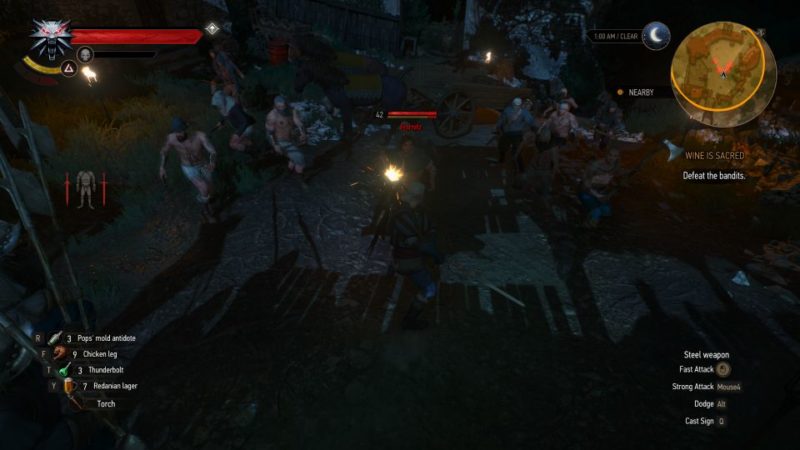 The quest ends after the cutscene.
---
Related articles:
The Man From Cintra: The Witcher 3 Walkthrough And Guide
Where Children Toil, Toys Waste Away: The Witcher 3 Guide
La Cage Au Fou: The Witcher 3 Quest Walkthrough
Turn And Face The Strange: The Witcher 3 Walkthrough
Va Fail, Elaine: The Witcher 3 Walkthrough And Guide
The Beast Of Toussaint: The Witcher 3 Walkthrough