The Man From Cintra is a main quest in Blood and Wine in The Witcher 3.
Your task is to look for the Cintrian man who may be at the soiree.
Here's a walkthrough of The Man From Cintra in The Witcher 3.
Suggested level: 43 and above.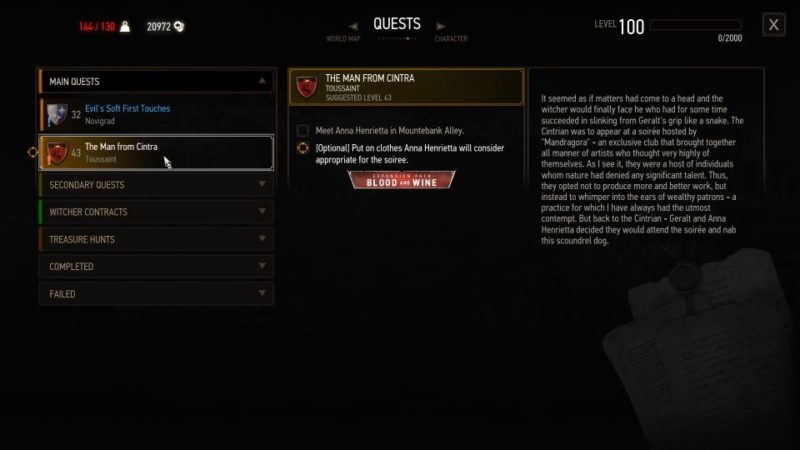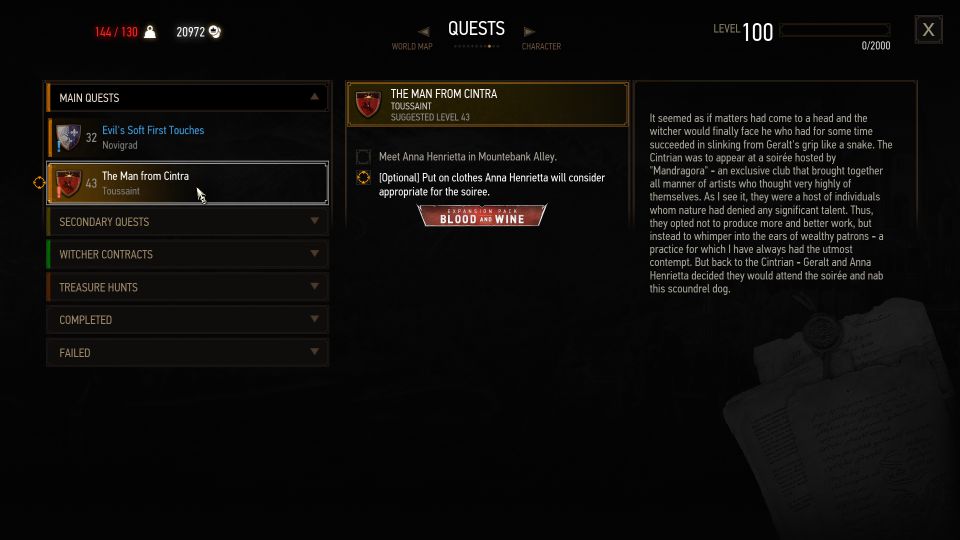 Optional – Put on appropriate clothes
Before going for the soiree, you can buy some appropriate clothes.
Head to the tailor at the location shown in the map.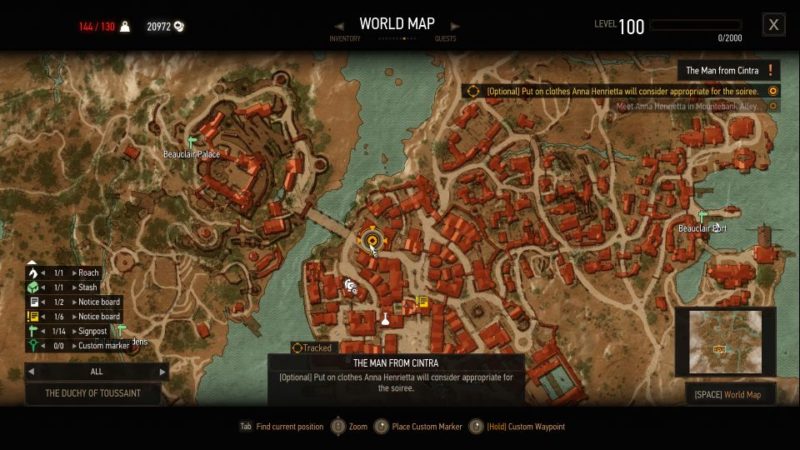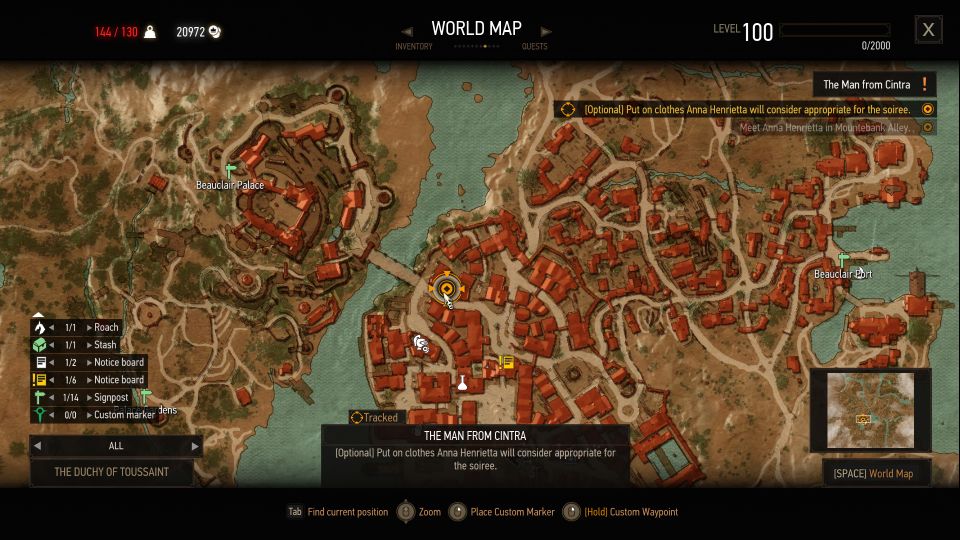 Buy the elegant beauclair set and wear it.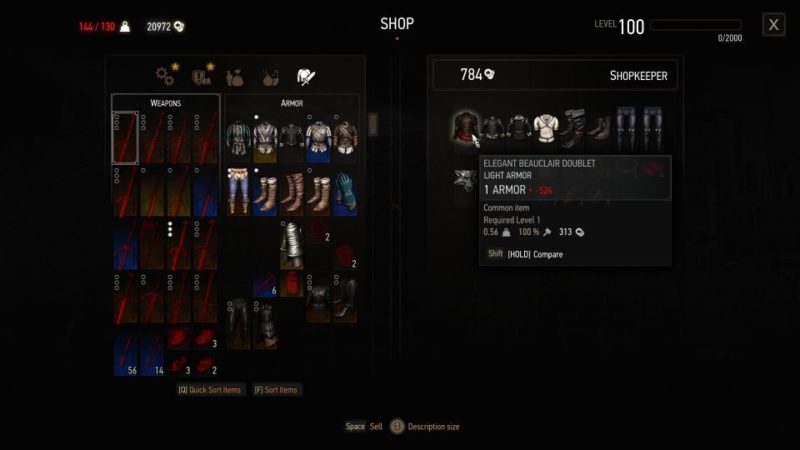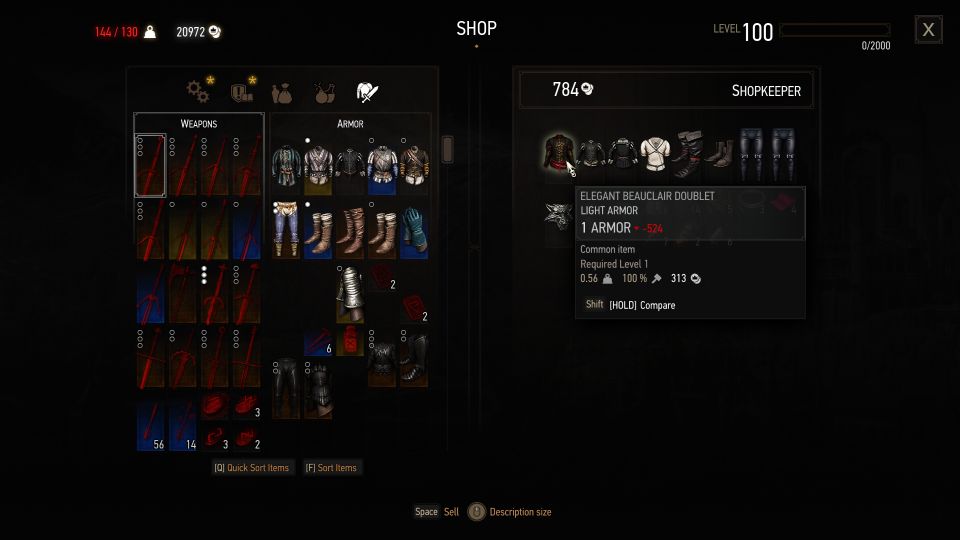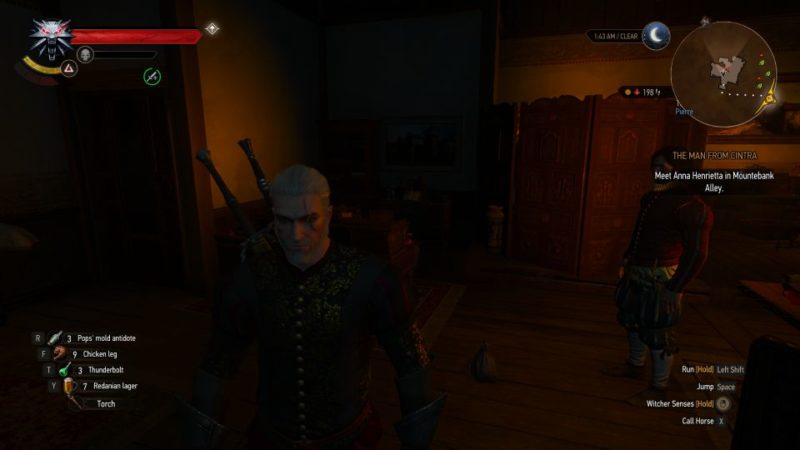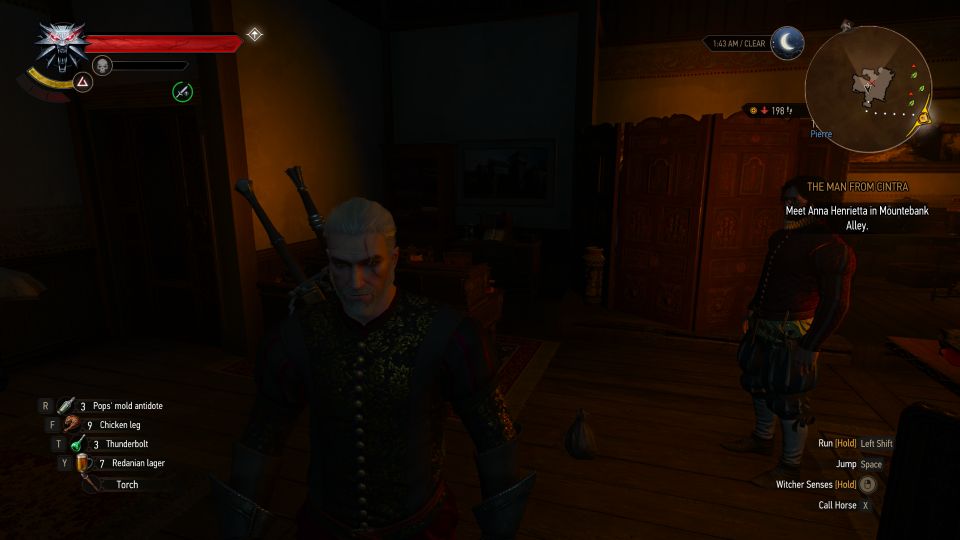 Meet Anna at Mountebank Alley
You'll need to meet Anna before proceeding to the soiree. Head to Mountebank Alley.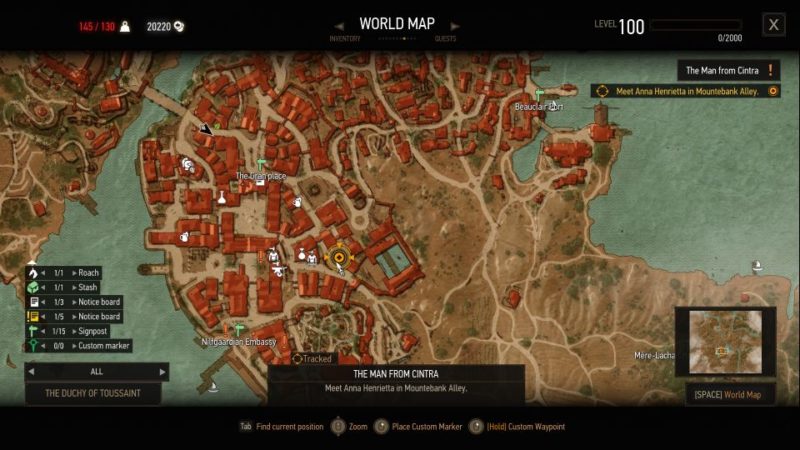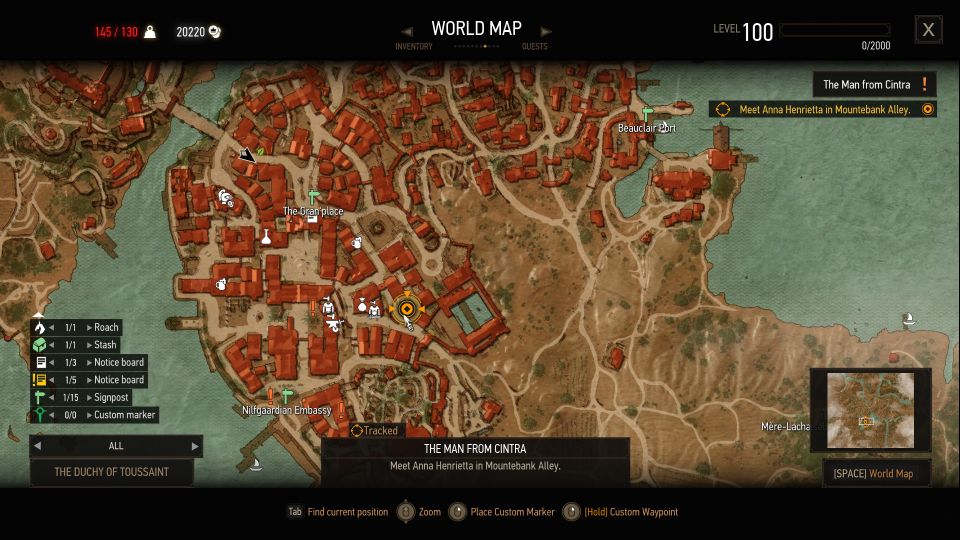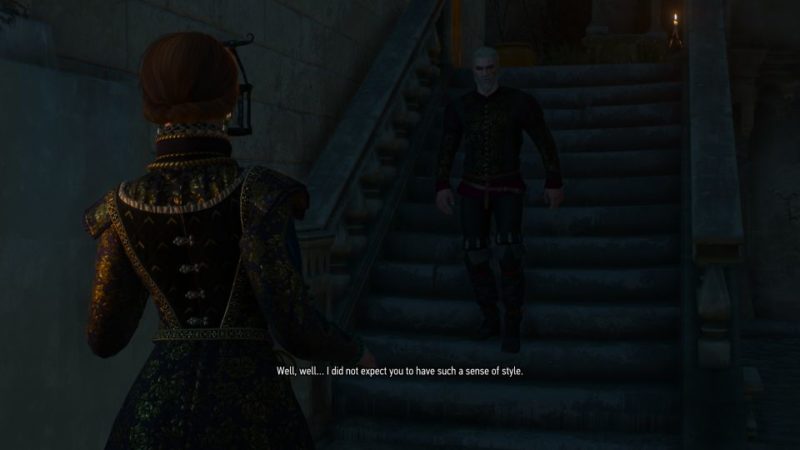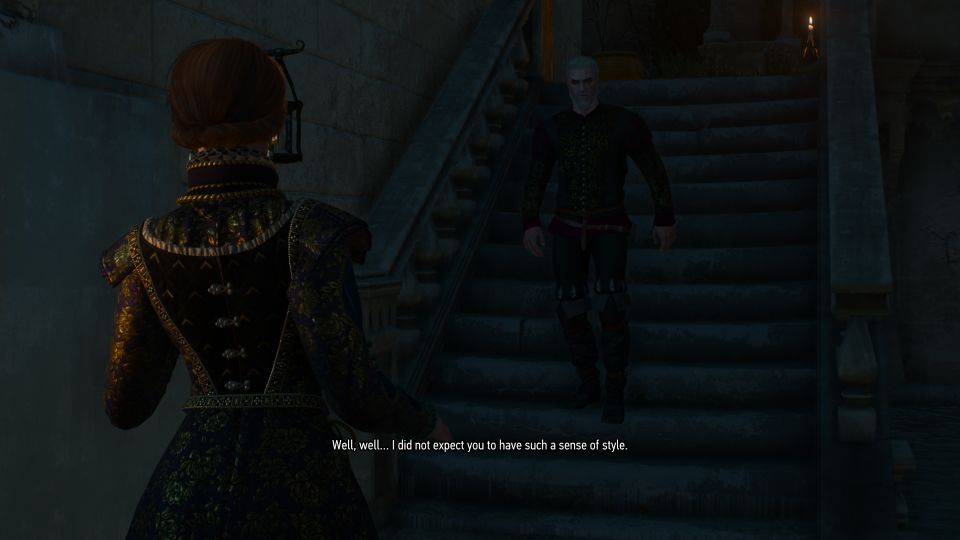 Search for a woman with a Koviri orchid
Your first objective is to find a lady wearing an orchid in her hair.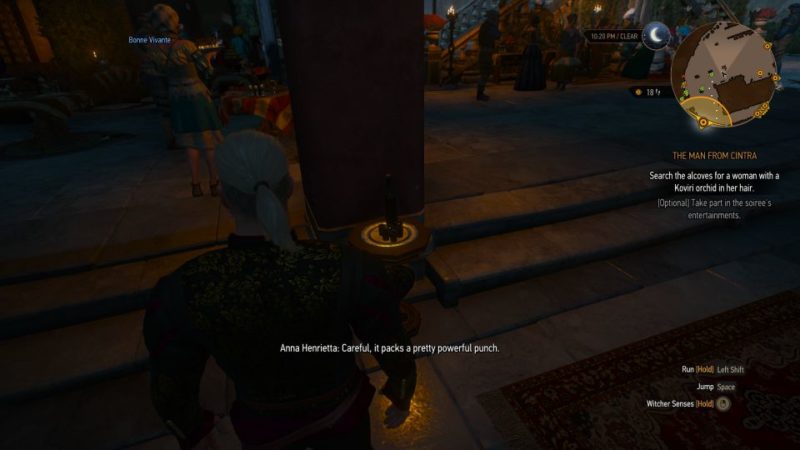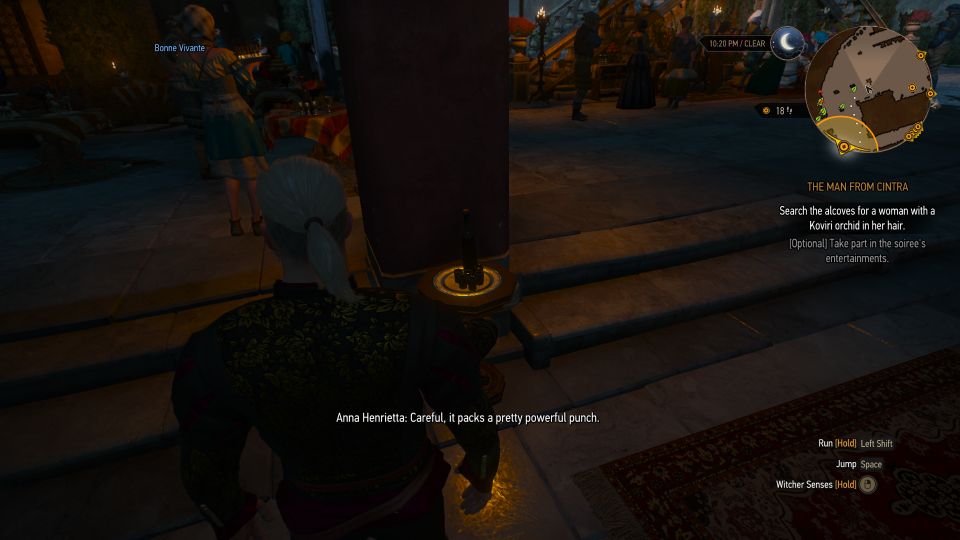 Head to the marked area and you'll find her. She's being painted nude by an artist.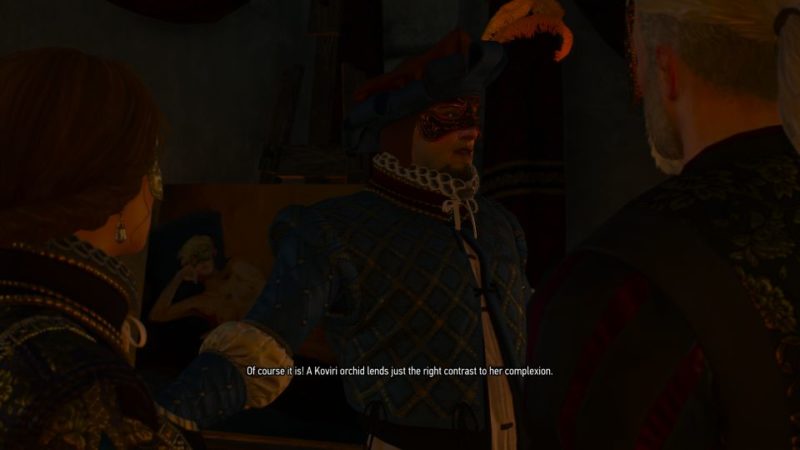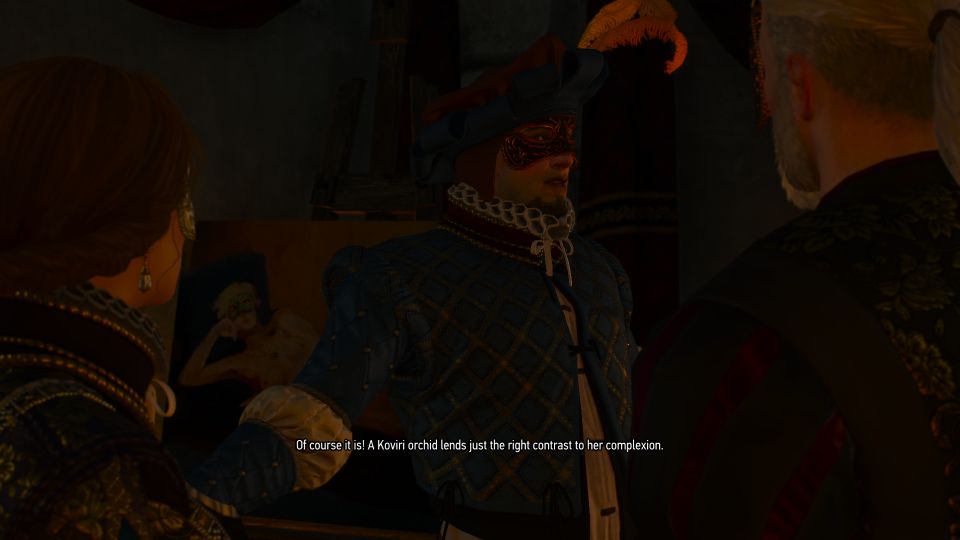 Turns out, she's not the right person but you'll get another lead.
Search the refreshment tables
Go to the refreshment tables and use your witcher senses to look for clues.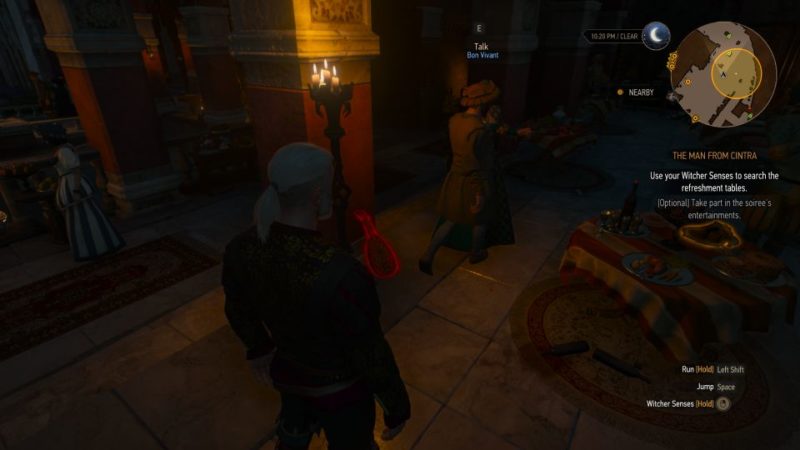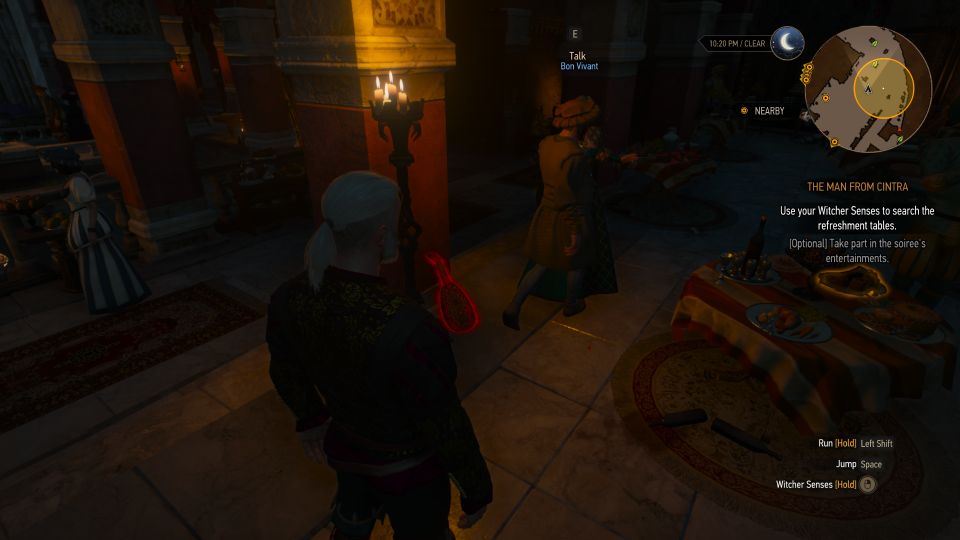 Follow the scent
Next, follow the scent all the way.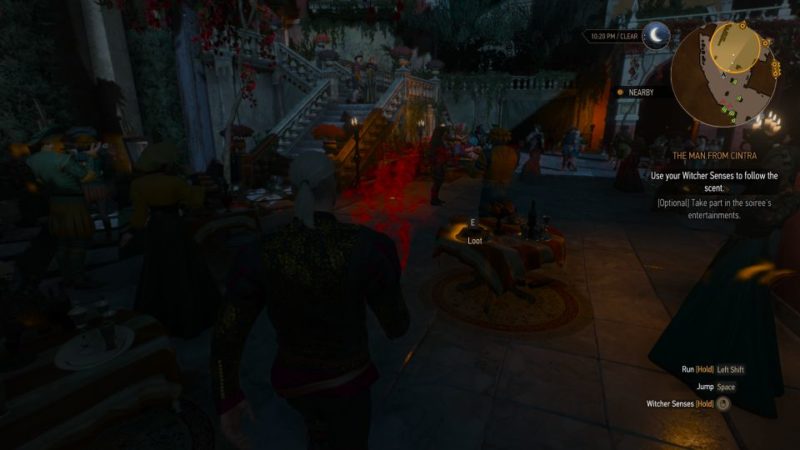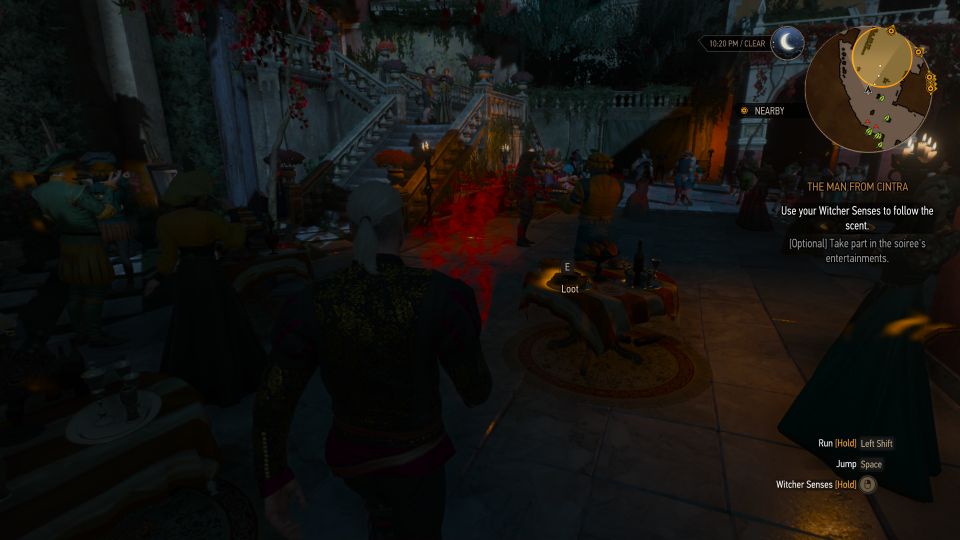 You'll reach a room here. Inside, you'll meet a guard who recognizes Anna.
During the cutscene, Geralt finds the lady but she's already dead.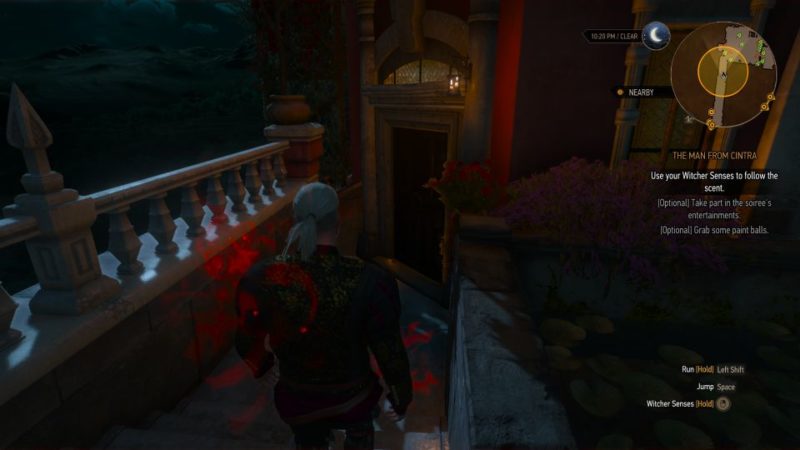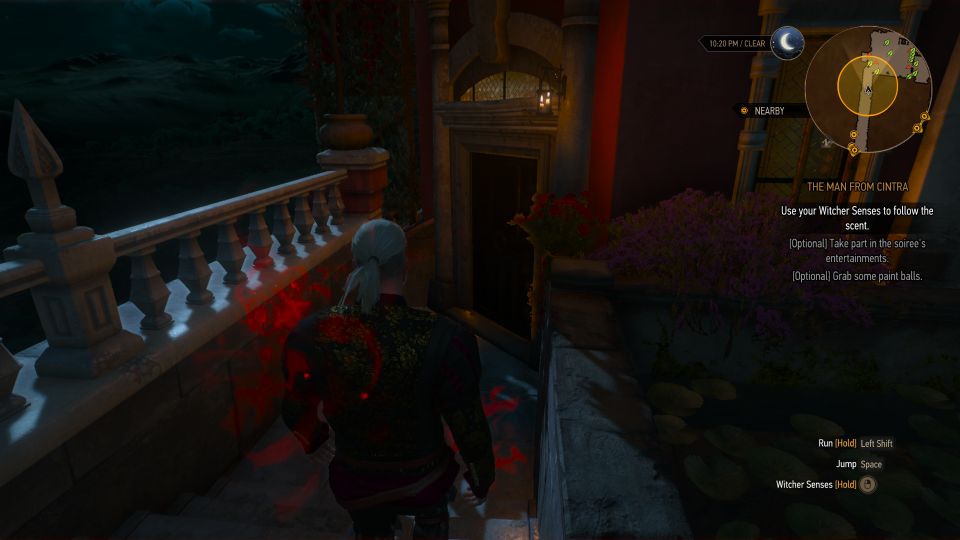 Follow the tracks
After the cutscene, follow the tracks left by the killer. Walk across to the other balcony.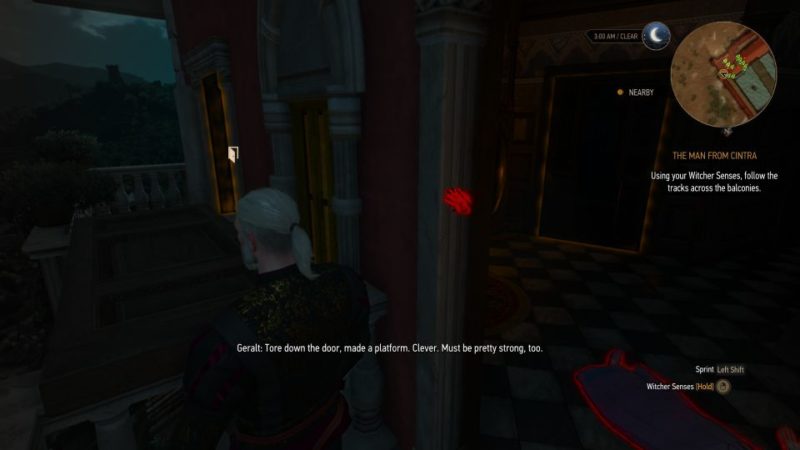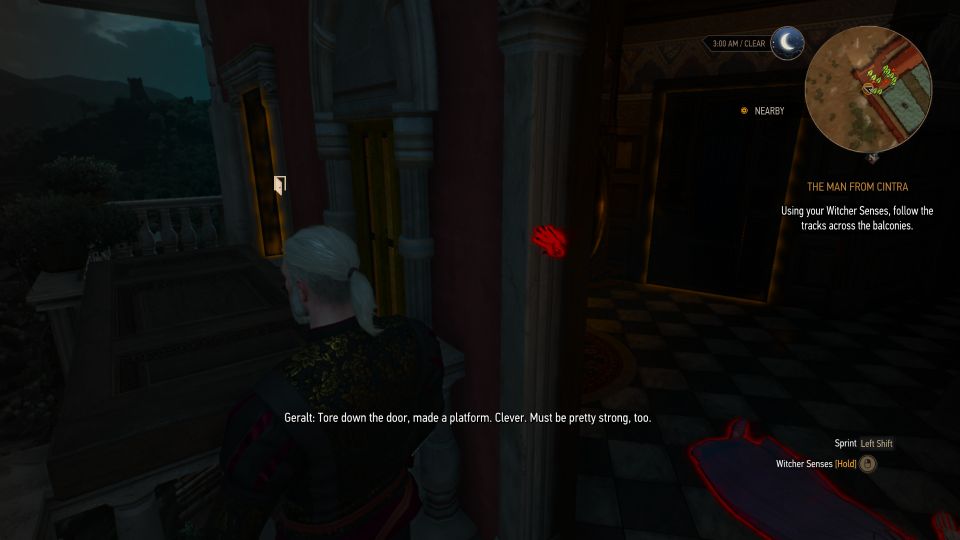 Use your witcher senses to spot additional footprints.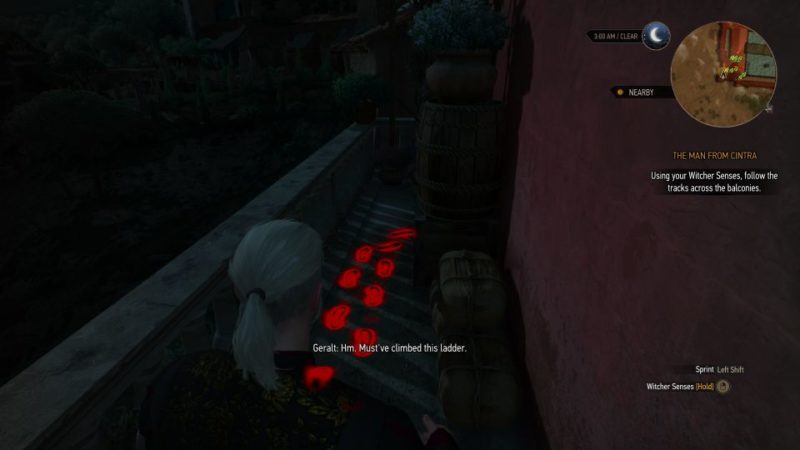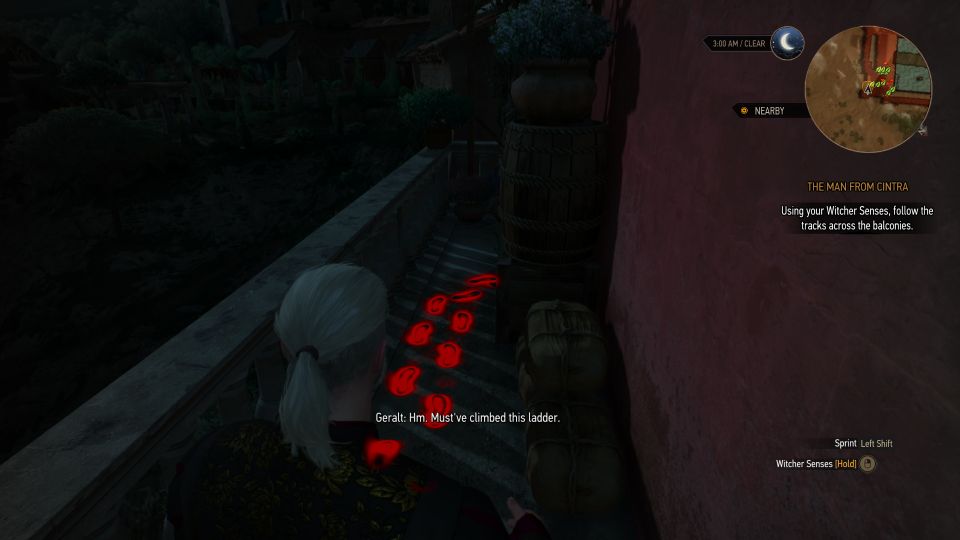 Keep going until you reach a room where a struggle ensued.
Examine all the items in the room. You'll learn that the killer probably fell to his death.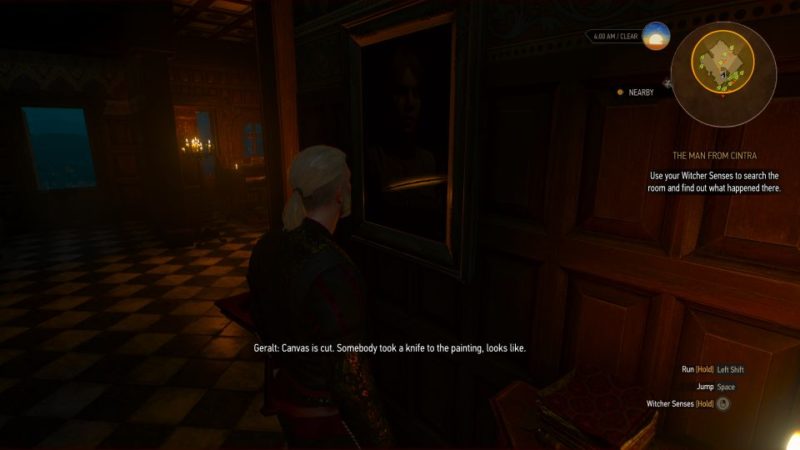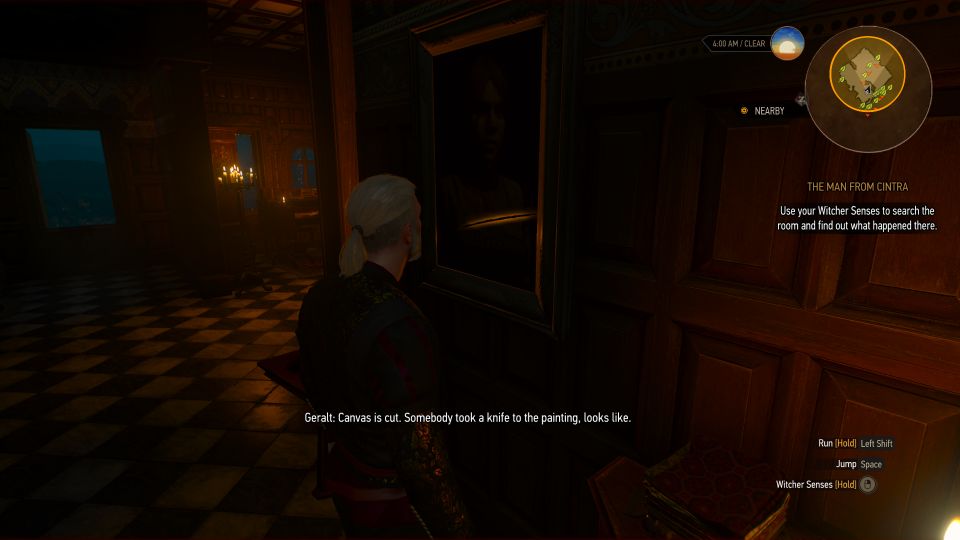 That's no excuse or just like humans
During the cutscene, you'll see Regis and Dettlaff joining you guys.
You will get an option to choose between 'that's no excuse' or 'just like humans' when asked about the murders.
There doesn't seem to be any big consequences from choosing either of the options.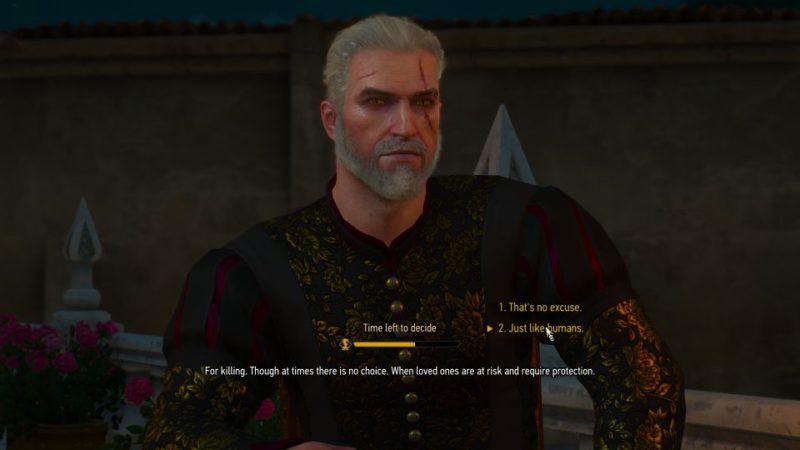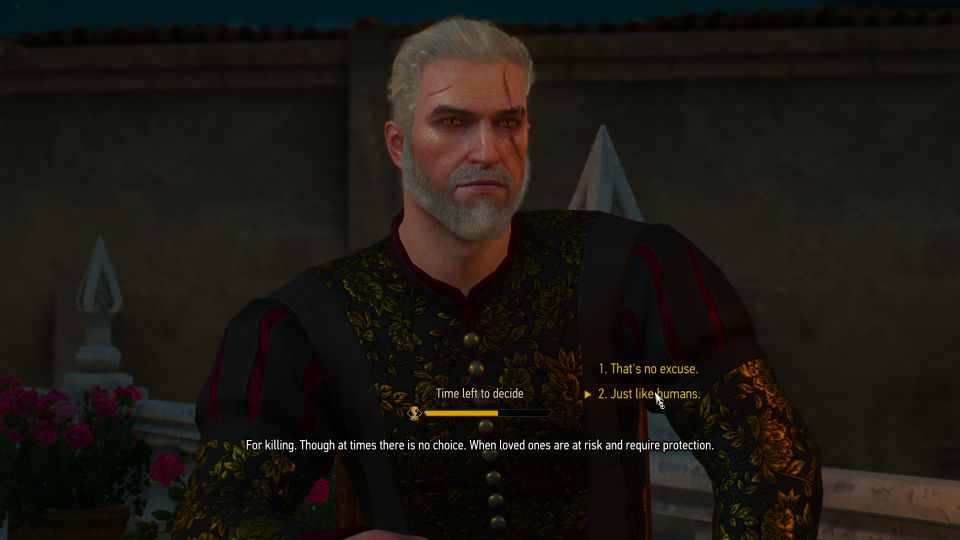 The quest ends here.
---
Related articles:
Wine Is Sacred: The Witcher 3 Quest Walkthrough
Where Children Toil, Toys Waste Away: The Witcher 3 Guide
La Cage Au Fou: The Witcher 3 Quest Walkthrough
Turn And Face The Strange: The Witcher 3 Walkthrough
The Beast Of Toussaint: The Witcher 3 Walkthrough