Veni Vidi Vigo is a main quest in Skellige in The Witcher 3.
Your task is to sneak onto the emperor's flagship using darkness as cover.
Here's a walkthrough of Veni Vidi Vigo in The Witcher 3.
Suggested level: 28 and above.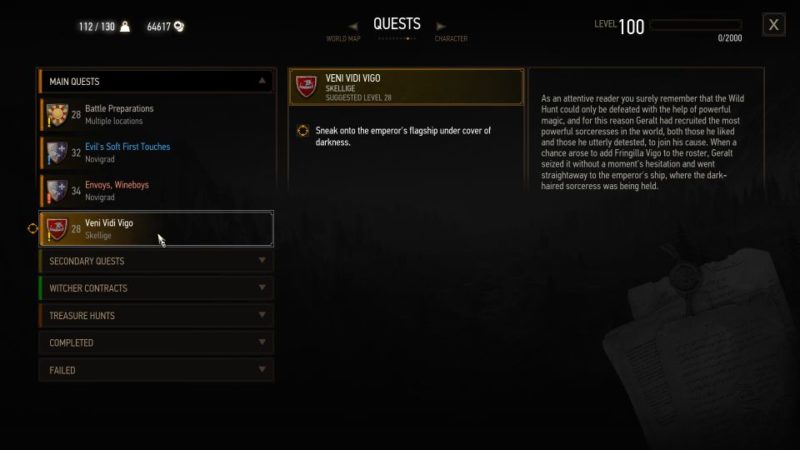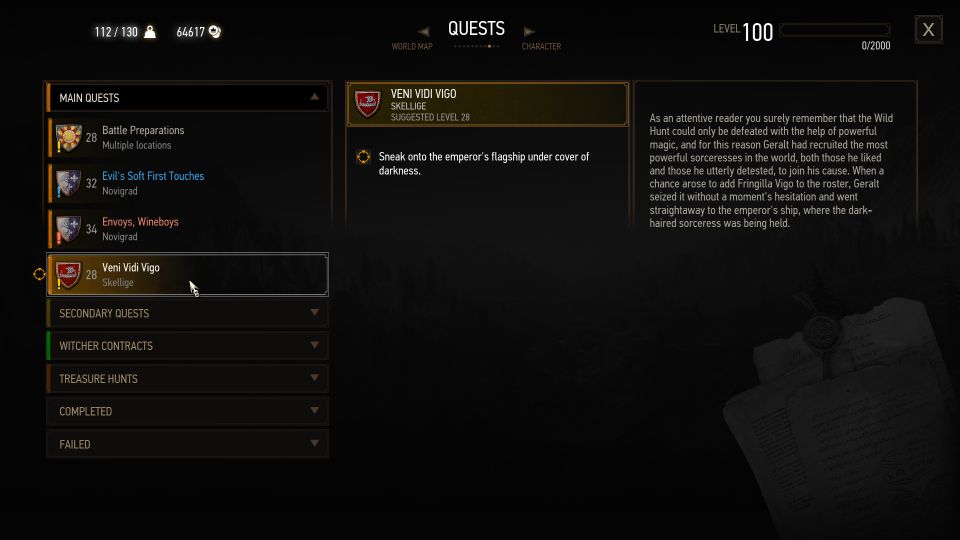 Fast travel to Marlin Coast
The nearest fast travel point to the emperor's ship is Marlin Coast.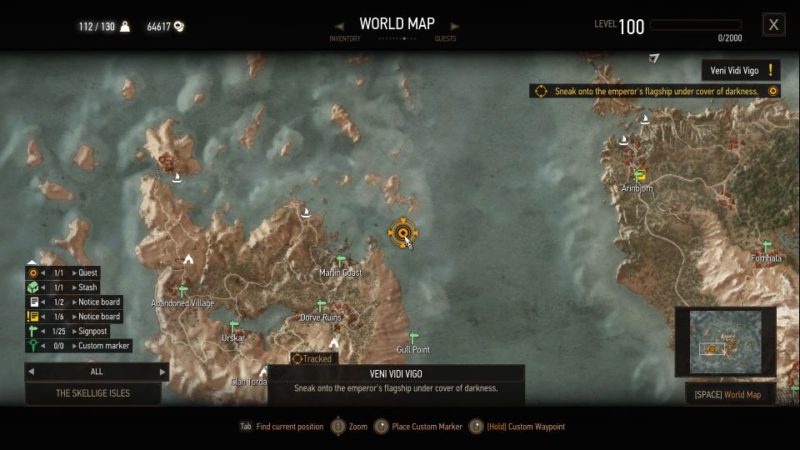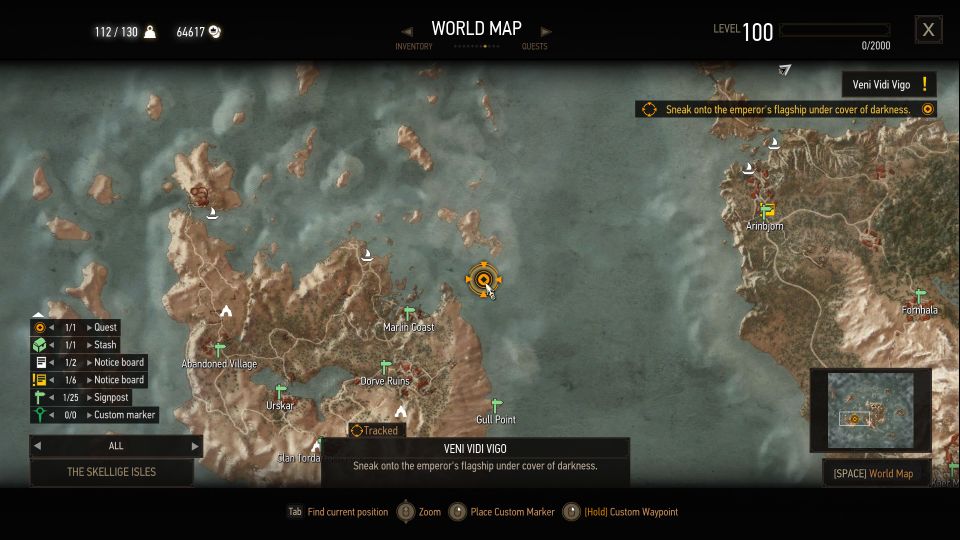 Sneak onto the emperor's flagship
When it's dark at night, swim towards the ships.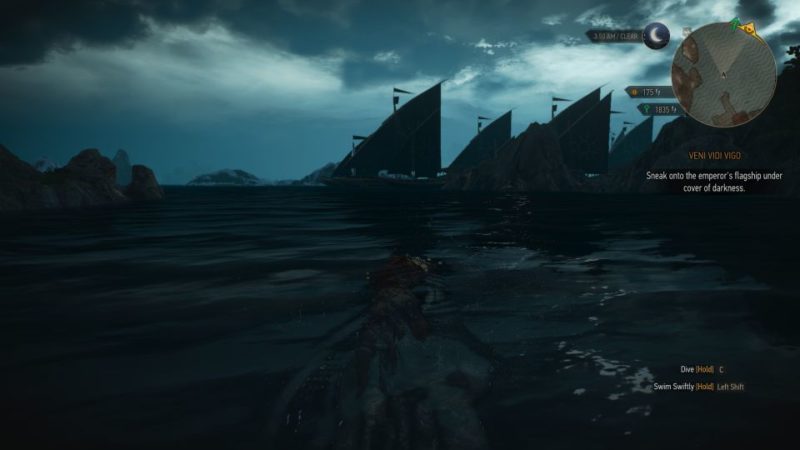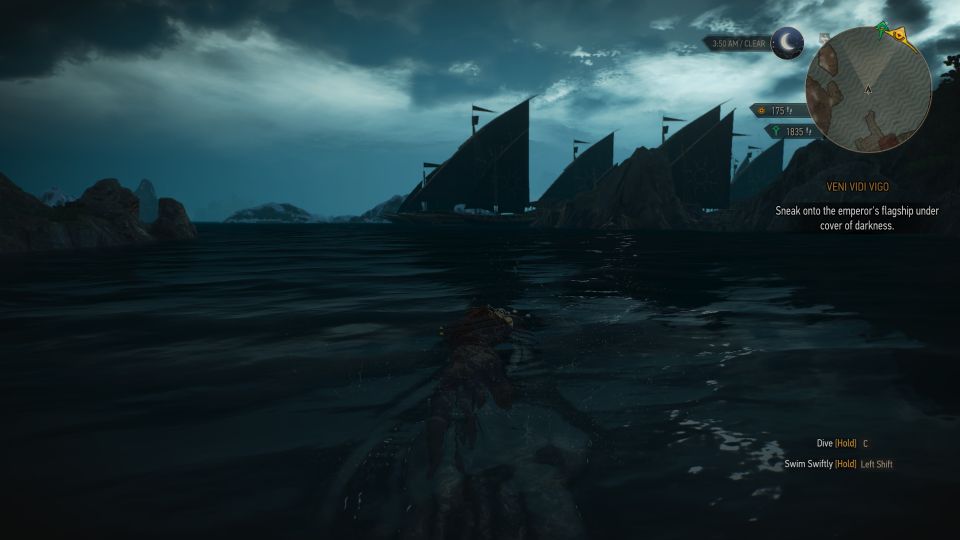 There'll be light shining on the water. You can avoid getting spotted if you swim underneath the water.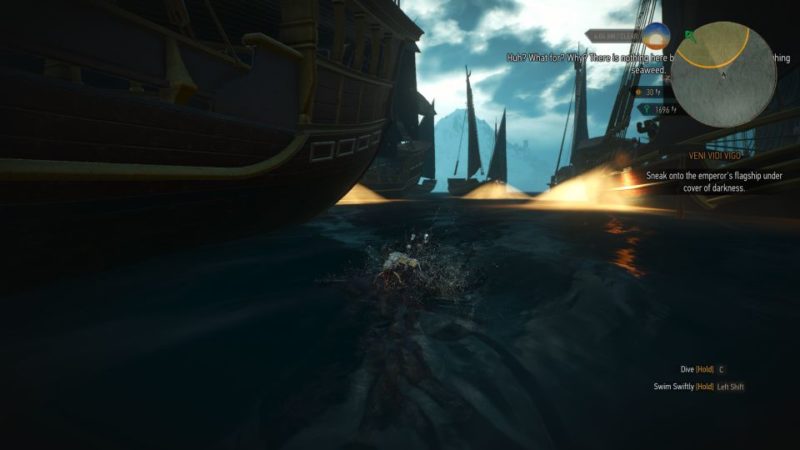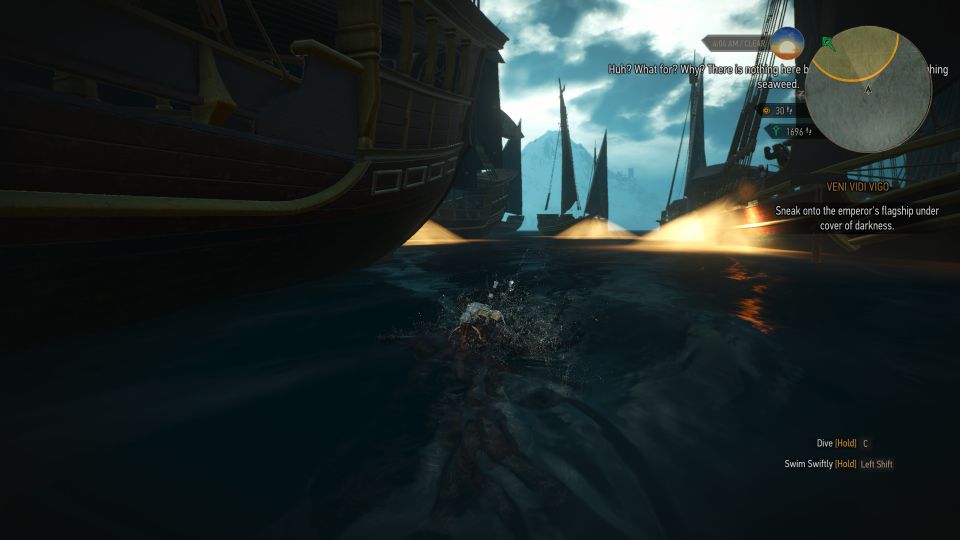 Go towards the chain of the anchor to climb up the emperor's ship.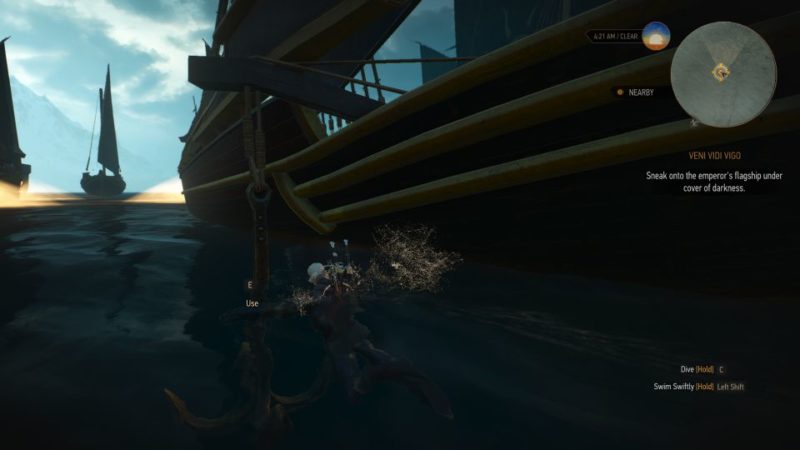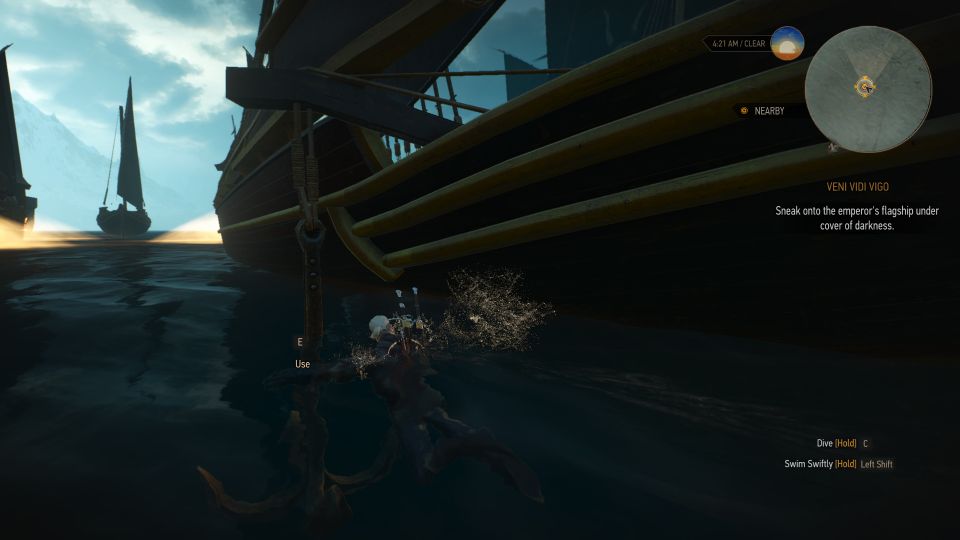 Meet the emperor
A cutscene will trigger as you meet the emperor.
The conversation choices probably do not matter.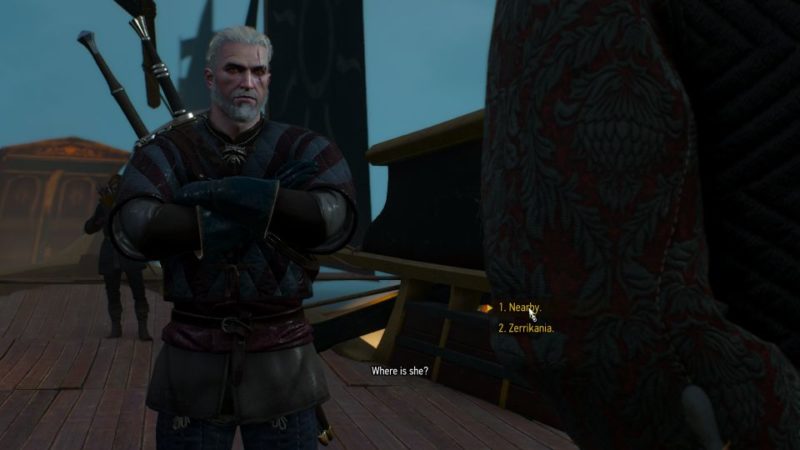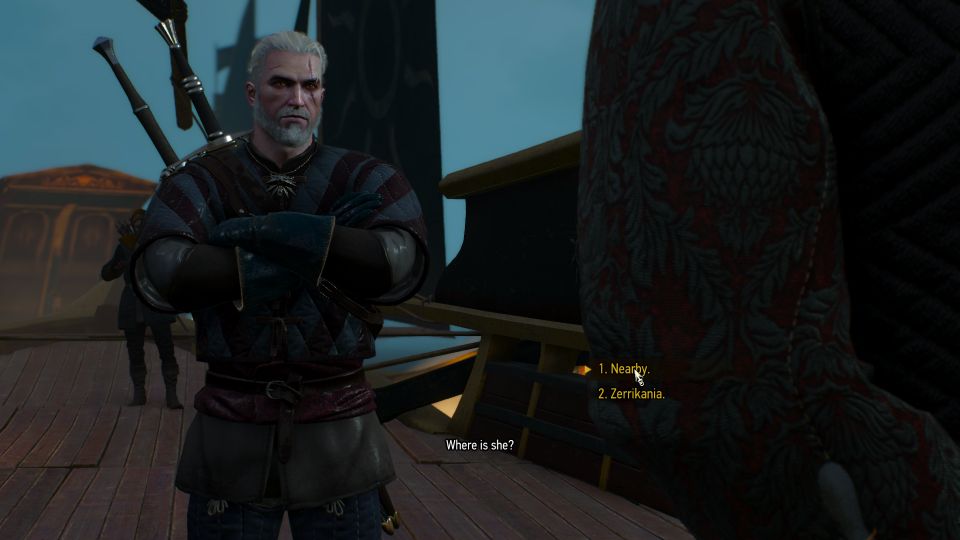 After the talk, he agrees to release Fringilla. She will open a portal for you to go back to the rest.
The quest ends here.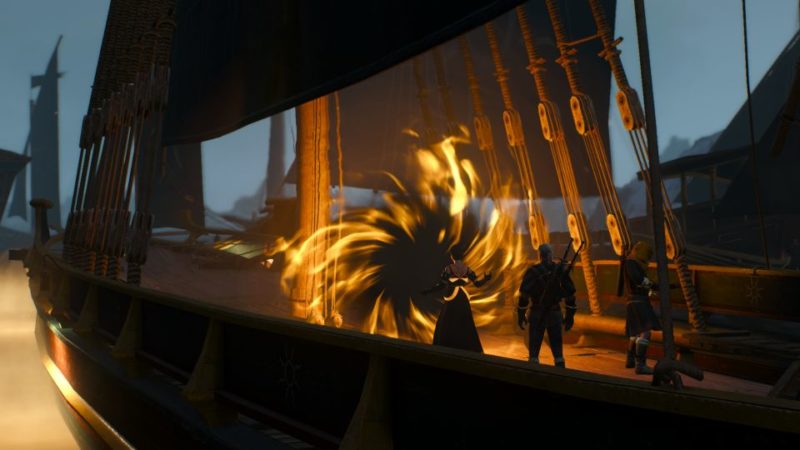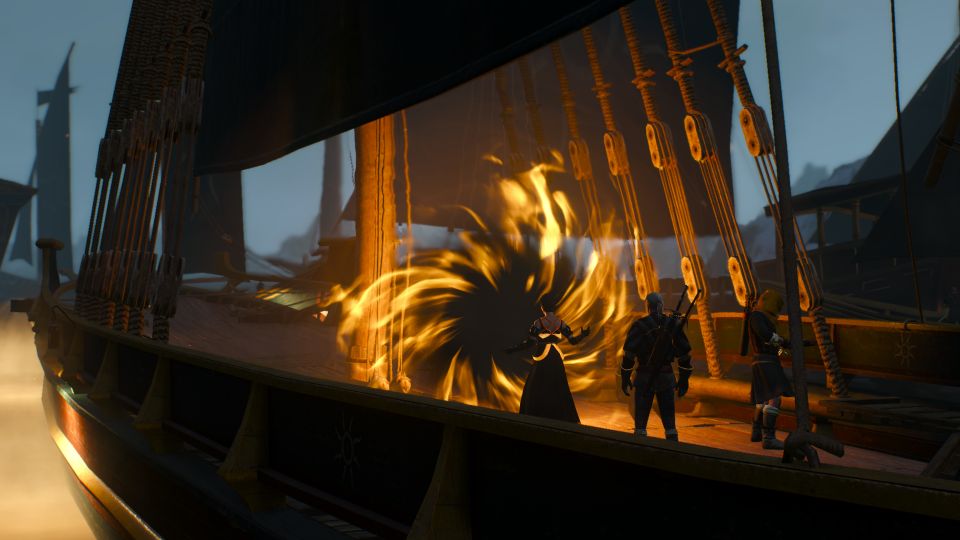 ---
Related articles:
The Warble Of A Smitten Knight: The Witcher 3 Walkthrough
Deadly Delights: The Witcher 3 Contract Walkthrough
Of Swords And Dumplings: The Witcher 3 Walkthrough
Child Of The Elder Blood & Skjall's Grave – The Witcher 3
The Sunstone: The Witcher 3 Walkthrough And Guide
Reason Of State: The Witcher 3 Walkthrough And Guide