Episode 12 of 'Was It Love' finally ended with some real progress.
Ha-nee is now aware that Dae-o is probably her real father. Episode 13 deals with the aftermath of letting Ha-nee know the truth.
Here's a brief recap of episode 13 of 'Was It Love'. There will be significant spoilers below.
Recap of episode 13 – Was It Love?
The episode begins with a flashback to the past, where Ha-nee did an assignment in class about genetic traits you can inherit from your parents. She then compared her straight hair and double eyelids with her mother, but her dimples did not come from Ae-jung.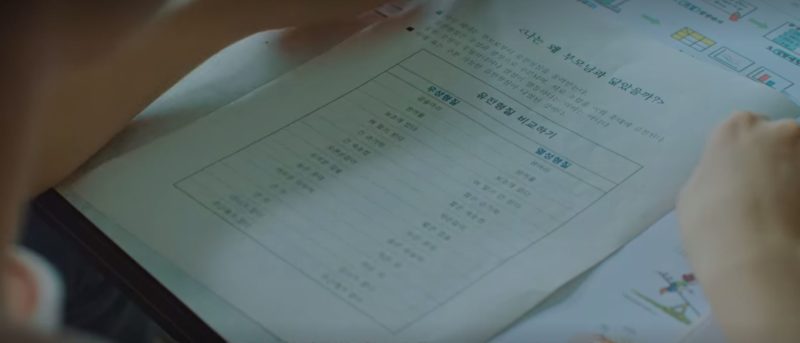 Back in the present where episode 12 ended, Dae-o appeared and confessed that he is Ha-nee's father. Chan-yeong's father agrees not to proceed with the dispute but warns of future repercussions if it happens again.
Ha-nee who is in disbelief that Dae-oh is her father ran away.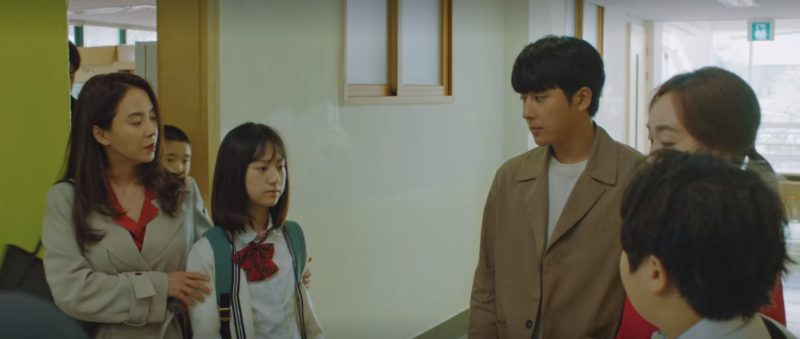 Ae-jung chases after Ha-nee up until the school gate but Ha-nee who was clearly confused gets angry at her mother, and eventually left the school gate.
She also scolds her father (calling him uncle) for not appearing earlier.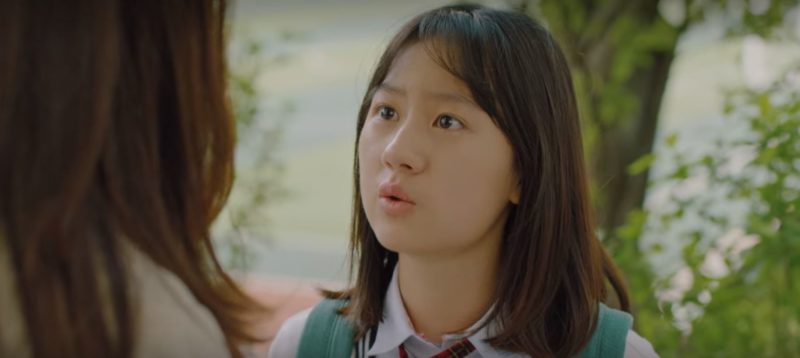 Ryu-jin then appears at Ae-jung's place and sees Ha-nee sobbing outside. He then persuades her to follow him for a short while.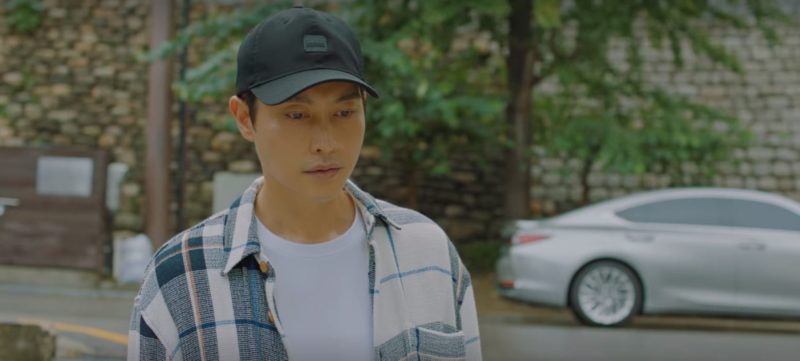 In the meantime, Ae-jung and Dae-o have the usual conversation that has happened many times in the drama (it's annoying by now). As always, Ae-jung will say that she is happy with Ha-nee and will raise her alone, while Dae-o insists to help Ae-jung regardless.
She then says that 'she isn't Cinderella but is a Wonder Woman' who doesn't need a man to take care of her and Ha-nee.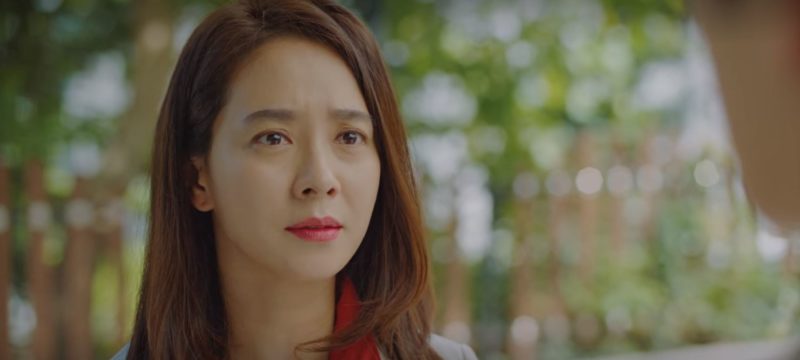 Dong-chan who is sitting at the steps in school starts figuring out his relationship with Ha-nee. Seeing that Dae-o is Ha-nee's real father, he is now confused as to his blood relation with Ha-nee (since he believes Ae-jung is his real mother).
Koo Pa-do appears in school after hearing that Dong-chan fought in school. He then glimpsed at Dong-chan's book and understands the confusion his son is having. Before he can explain anything, his assistant calls him for work purposes.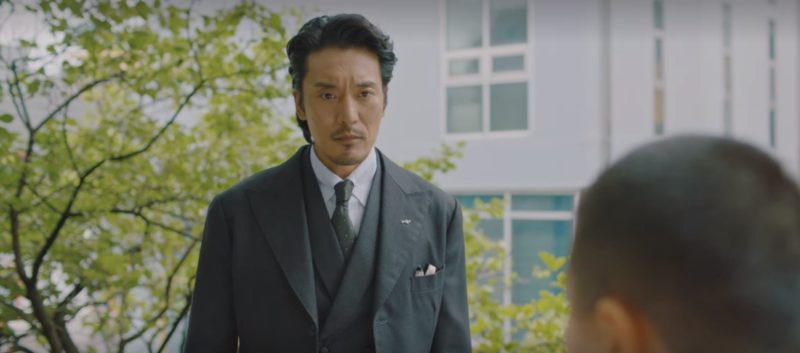 Ryu-jin then shows up at Hankuk University with Ha-nee to show her where her mother studied in the past. He also explains that Dae-o, Ae-jung and himself were great friends back then.
He tries to make it right by saying how much her mother and father were in love 14 years ago; also to comfort Ha-nee.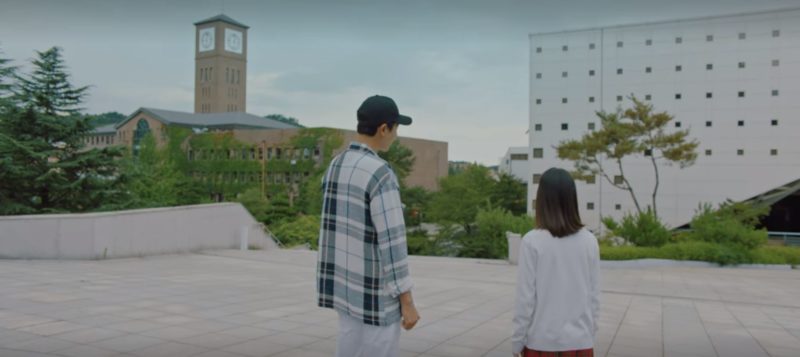 Ha-nee then starts imagining campus life between her mother and Dae-o.
Ryu-jin later stresses to Ha-nee that her father did not actually abandon them.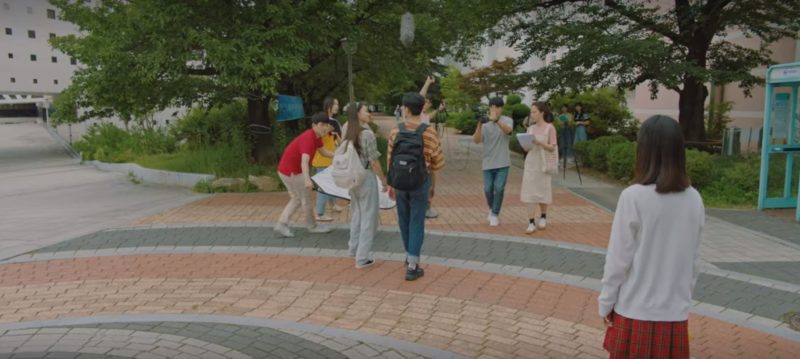 Back in the present, Ae-jung is worried sick about Ha-nee not answering her phone as it's already late at night. Yeon-woo walks in and Ae-jung mistakenly thought he was Ha-nee. She then gets a message from Ryu-jin apologizing for not telling her that he brought Ha-nee with him.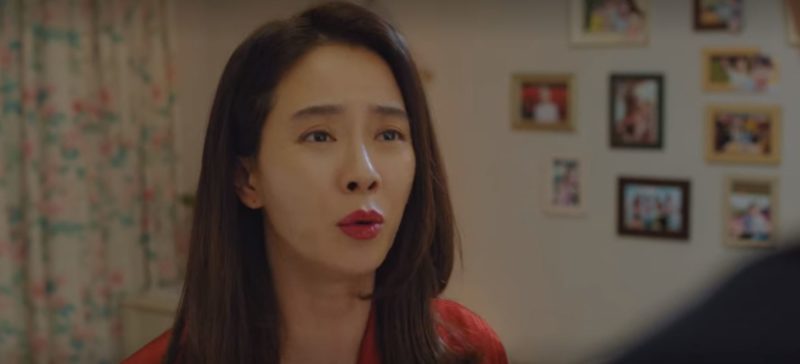 Ryu-jin fetched Ha-nee home and spoke to Ae-jung for awhile. They both apologized to each other for the issues that have arisen recently.
Ae-jung then speaks to Ha-nee at home, and Ha-nee asks her mom to promise that she won't get back together with Dae-o. Ha-nee who is obviously distraught by the recent revelation wishes to live with her mother alone. Ae-jung obviously feels troubled as she still has feelings for Dae-o but will not speak out (as always).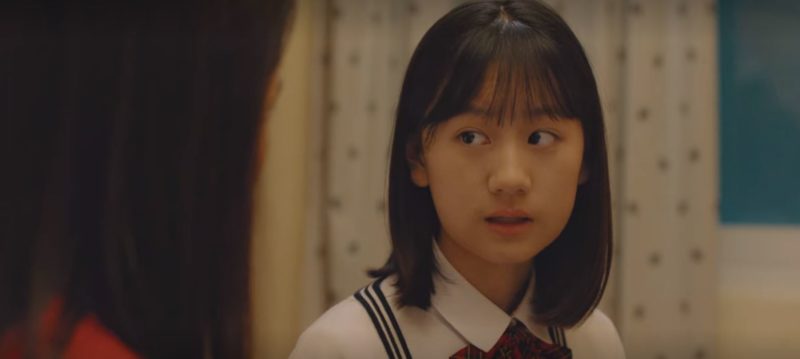 Dae-o then visits Sook-hee's bar with new shoes that he bought for Ha-nee. He wanted to ask Sook-hee to pass the pair to Ha-nee, but instead gets advice from Sook-hee. She tells him that he should be there for Ae-jung even though the latter is used to being independent as a mother.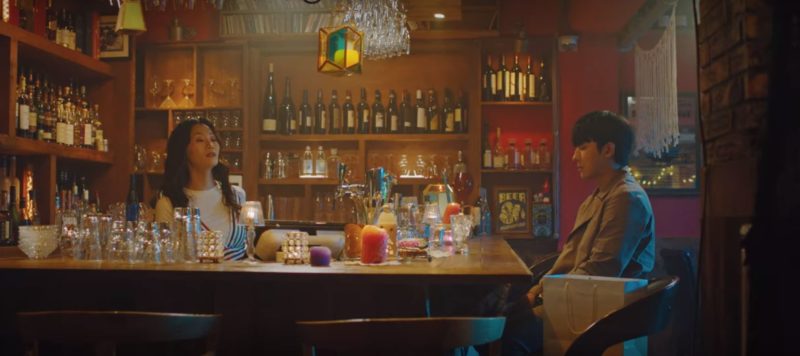 In the bath house, Hyang-ja is seen speaking to her friends / customers. They keep trying to please Hyang-ja as they said bad things about Ae-jung when the rumor regarding Ryu-jin came out. Hyang-ja gets even by cracking a hard-boiled egg on one of the ladies, scaring the rest of them.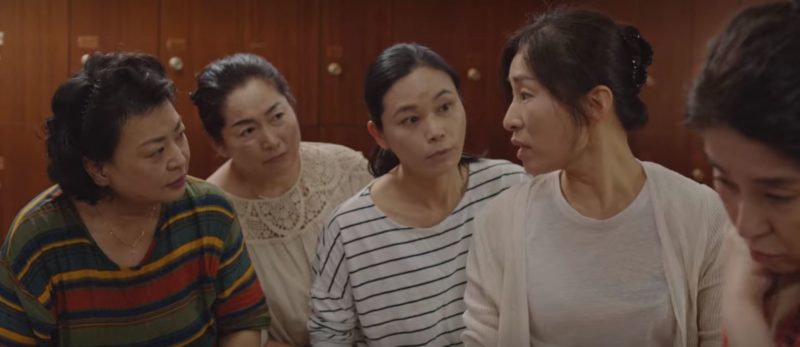 She comes home to Ae-jung who is preparing a lunch box for Ha-nee's sports event. Hyang-ja gets surprised when Ae-jung aims to end her relationship with Dae-o, even though they just met.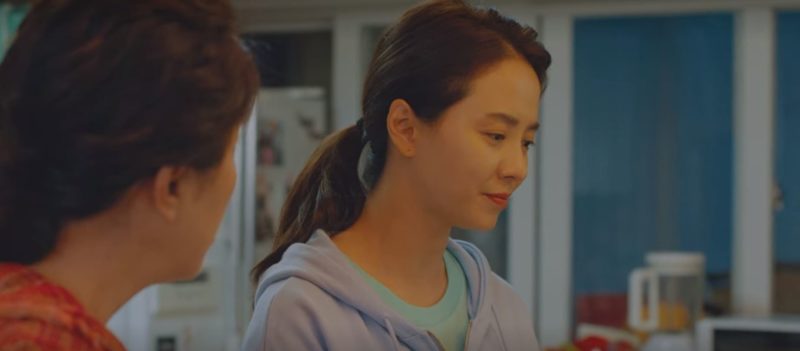 Koo Pa-do appears at a Chinese restaurant with a few of his thugs as he seems to be looking for the Hong Kong gangsters. He then gets a warning call, saying he has to return something he took, but he claims he does not know what it is.
Pa-do then sees a van leaving the restaurant.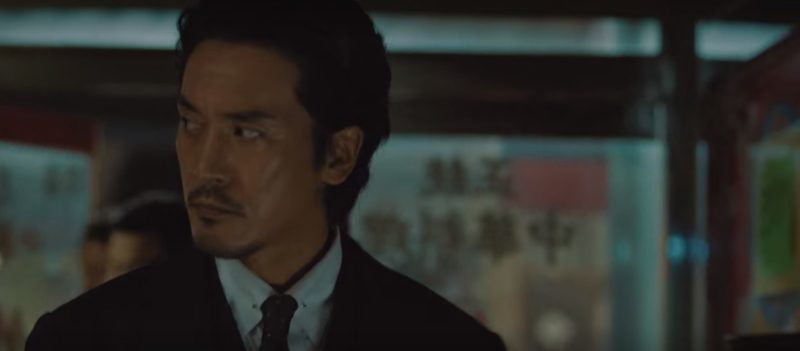 In the meantime, Mr. Wang is seen resting at Thumb Film's office before Dae-o showed up with some beer. He insisted that Dae-o drinks with him. Dae-o threatens to call the cops because Wang was talking too much.
During their conversation, Wang claims to know that Dae-o was deeply in love back then, even though the debut novel he wrote depicted Ae-jung as a bad character who left him.
He also had a flashback to the time they met and signed the contract for the production rights of "Love is Non-existent".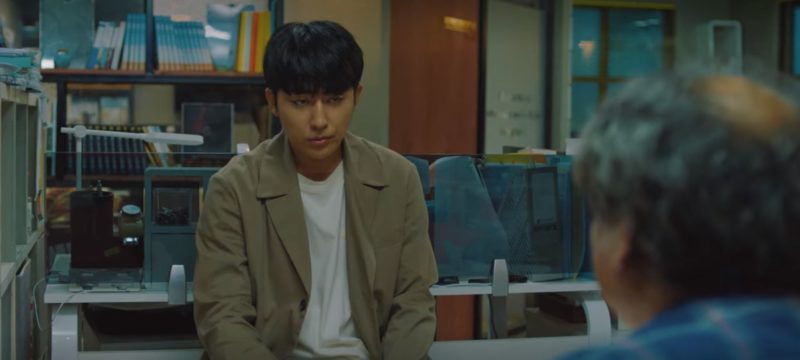 The next day, Ae-jung wakes up to a message by Dae-o showing a coffee truck in school. He also shows the pair of shoes he bought for Ha-nee. Ae-jung then rushes to school to meet him, as he doesn't want Ha-nee to see all of it.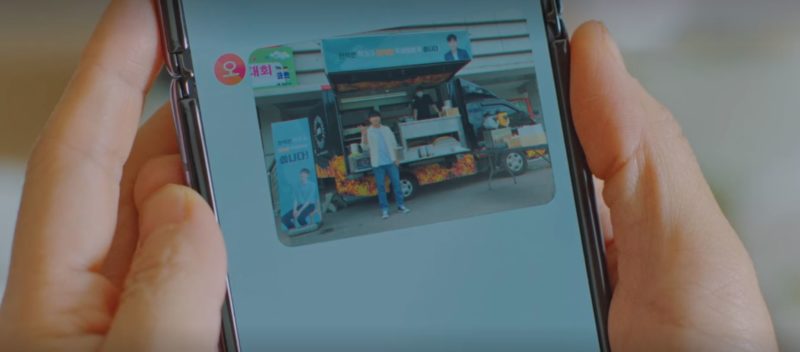 In the next scene, Ryu-jin and his manager is seen talking about Joo A-rin. Apparently the blogger Mr. Na was digging up dirt on A-rin's past; that she falsified her age and name. Due to Ms. Song's interference earlier, Mr. Na didn't publish the article on A-rin.
In A-rin's car, her manager asks her to stop liking Dae-o if he turns out to be the father.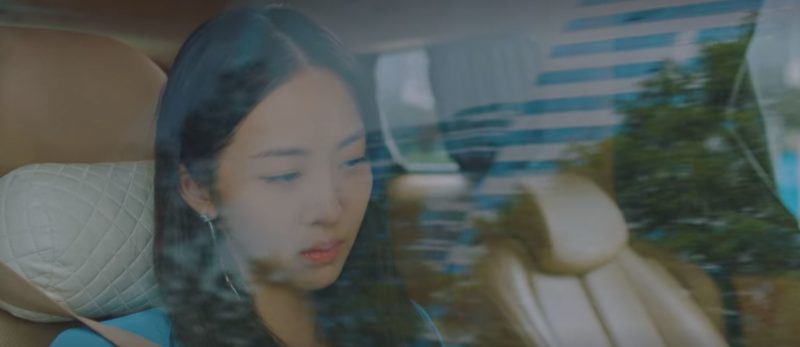 A-rin then surprisingly shows up at Ryu-jin's place while he was changing. She asks Ryu-jin if Dae-o is Ha-nee's real dad. A-rin accidentally mentions the name Dae-o, which led Ryu-jin to suspect that A-rin isn't who she is. She had to be someone who was part of Dae-o's past.
A-rin left without saying anything about it.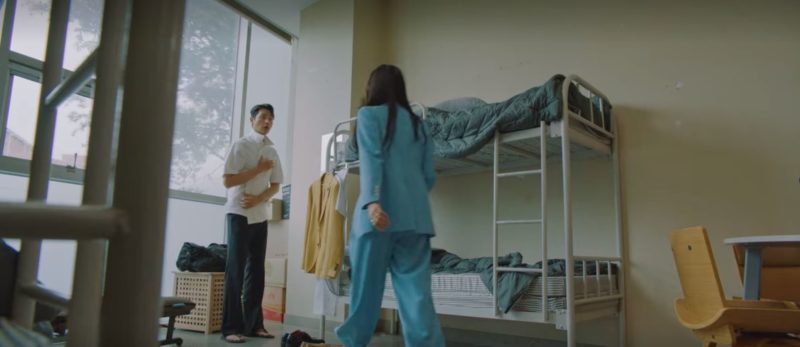 In the meanwhile, Yeon-woo's mother Bo-hye is in the car thinking about what her son said to her recently. She then gets a flashback to when she was trying to dig out information on Ae-jung 14 years ago. After hearing she was pregnant, she wanted to get info on whether it was Yeon-woo's baby.
Yeon-woo who overheard the conversation leaves the house while his mother chases after him. He makes a jab at his mother, saying she married his dad without love and that is why she relies on him. Bo-hye who got mad slapped Yeon-woo hard.
He then leaves the house as he wants to find love and be happy with life.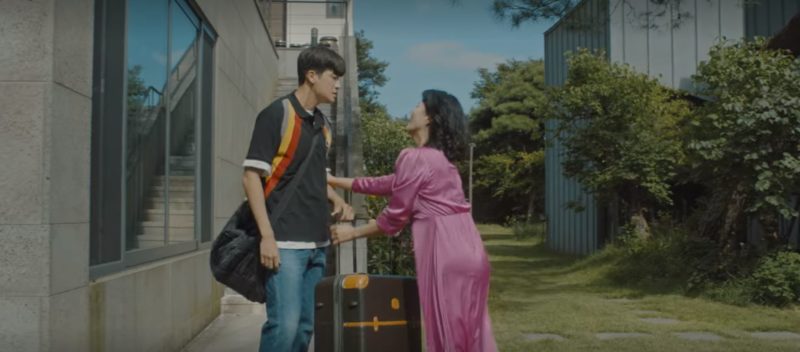 Back in the present, Bo-hye gets a call from A-rin, where the latter says she wants to harm the lady (Ae-jung). A-rin also says that someone (Ryu-jin) now knows her secret.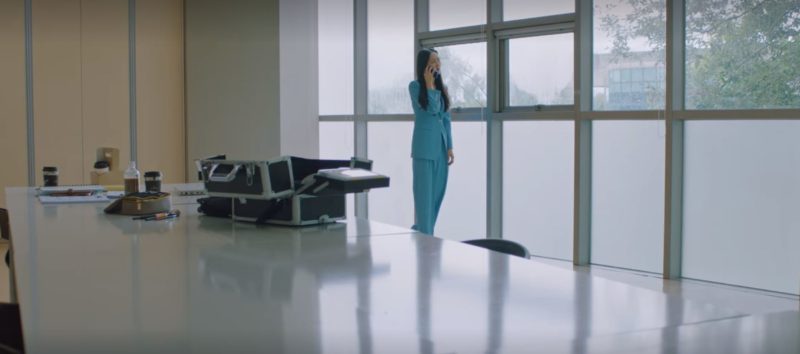 Ae-jung then arrives at school before the event to meet Dae-o and asks him to stop intervening with her life. Not long after, Ha-nee appears and sees her parents together. She storms out angrily as she doesn't want Dae-o to suddenly appear in their lives. It's also due to the fear that her father is capable of leaving them again.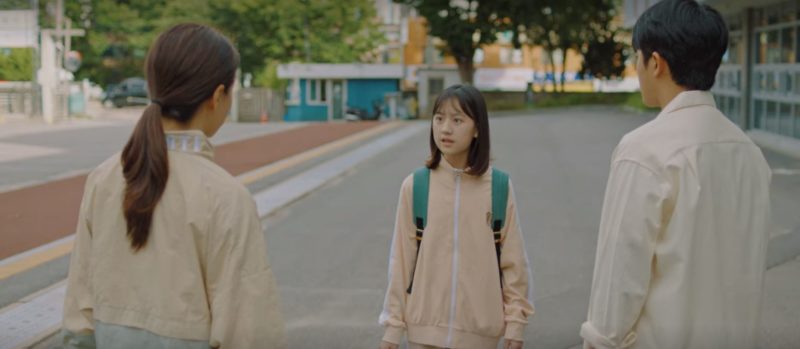 Dong-chan who is being fetched by his dad to school also left the car as he was angry with his dad's lies or silence over the years (regarding his mother).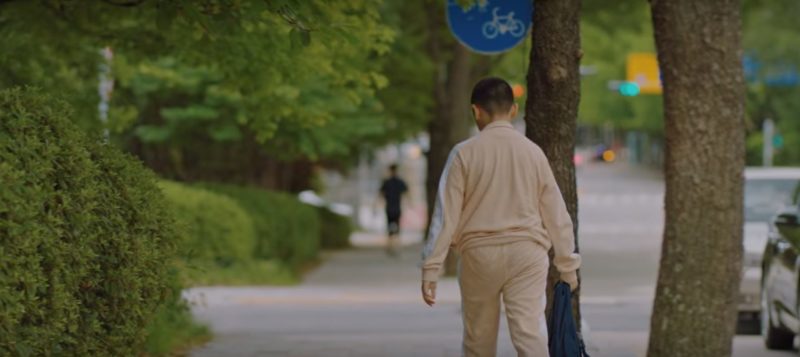 Ae-jung who was chasing after her daughter then stumbles into Dong-chan midway. The van that appeared in front of the Chinese restaurant earlier now shows up behind Dong-chan. A couple of men came out and abducted the Ae-jung, Ha-nee and Dong-chan.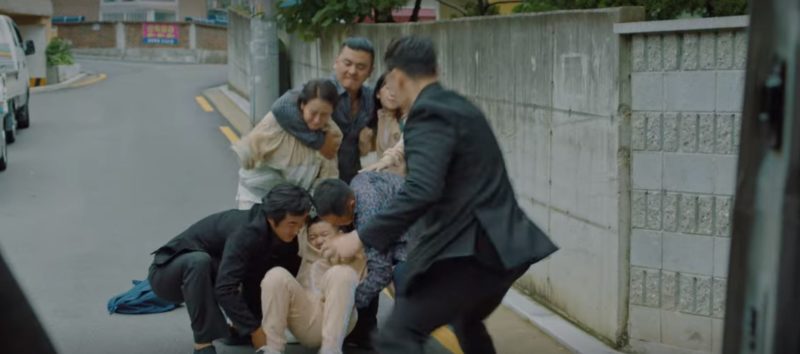 Pa-do then gets a call from the Hong Kong gangster and sees the van leaving. He then runs after the van after realizing that they were taken.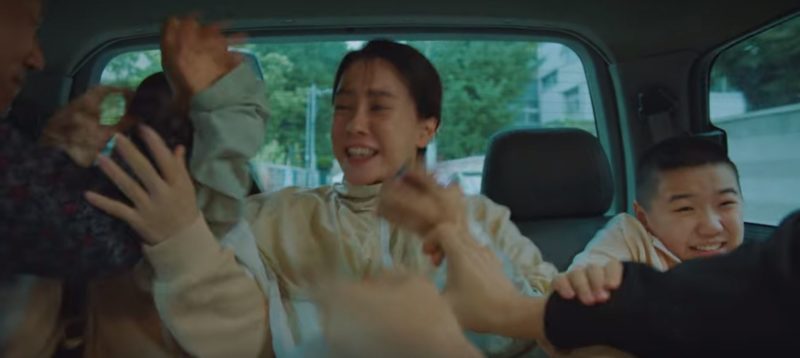 At school, Dae-o is busy calling Ae-jung's phone but can't get to her. The same van then passed by the school and Ae-jung's phone was thrown out. Dae-o then notices that the phone belonged to Ae-jung and sees Pa-do running after the van. He then runs after Pa-do to find out what had happened.
Yeon-woo who sees Dae-o also runs after the latter. Dae-o and Yeon-woo then asks Pa-do what's going on and the episode ends here.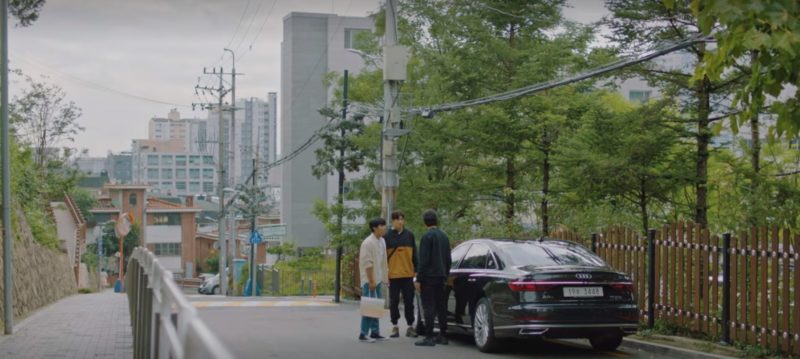 ---
Related articles:
'Was It Love?' Episode 15 Recap & Breakdown
'Was It Love?' Episode 14 Recap
'Was It Love?' Episode 12 Recap – Ha-nee Learns The Truth
Forest Of Secrets 2 (Stranger 2) Episode 2 Recap