Episode 15 finally gives the characters a moment to breathe if you compare it to most of the previous episodes.
Ae-jung and Dae-o finally get to relive the romance they've been missing for 14 years.
Here's a recap of episode 15 of 'Was It Love?'.
Was It Love – Episode 15 Recap
Episode 15 picks up where they left off last week, i.e. Ae-jung kissing Dae-o in the hospital.
The doctor finally arrives together with Ha-nee, Yeon-woo, Choi Hyang-ja, Hye-jin and Mr. Wang.
Only the doctor, nurse and Ha-nee noticed them kissing.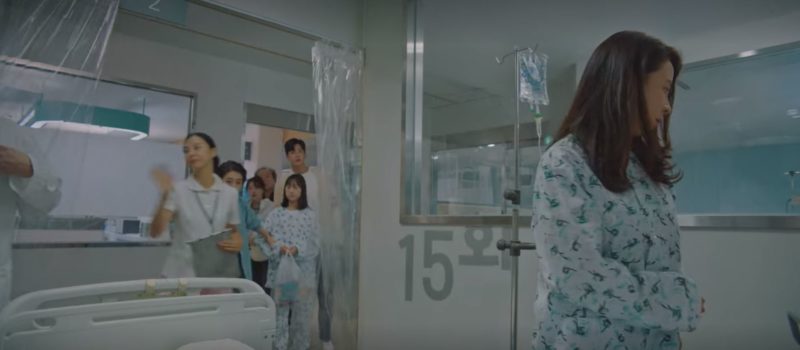 Hyang-ja notices that Dae-o seems to be out of breath, while the doctor reaffirms that such 'activity' will cause such symptoms of shortness of breath and a rise of adrenaline, to Hyang-ja's confusion.
Ha-nee then leaves saying she has something to do. The rest still seem clueless that Dae-o and Ae-jung have something going on between them. Hye-jin and Wang only realized it later.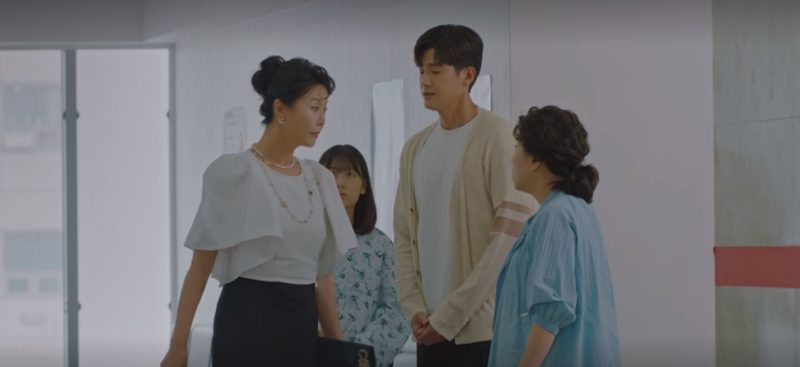 Yeon-woo meets Ha-nee outside the room asking if Dae-o reuniting with her mother upsets her, but she replies "not really".
Yeon-woo's mother Bo-hye then appears, asking if Yeon-woo is alright. She starts badmouthing Ae-jung and says she will ruin her.
Bo-hye who overhears asks who is going to ruin Ae-jung. Bo-hye then introduces herself as the school's chairman and the CEO of Cheonmyeong Entertainment.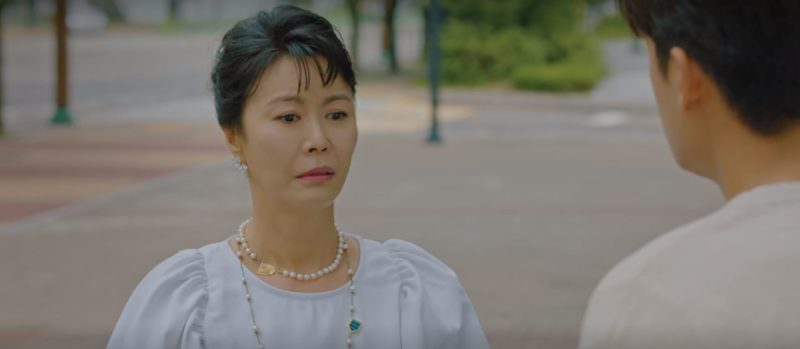 They take the conversation outside as they continue to argue with each other. After Hyang-ja leaves, Yeon-woo tells his mother why he likes Ae-jung. She was the one who helped him when he lost his basketball career whereas his mother was happy that he couldn't play basketball anymore.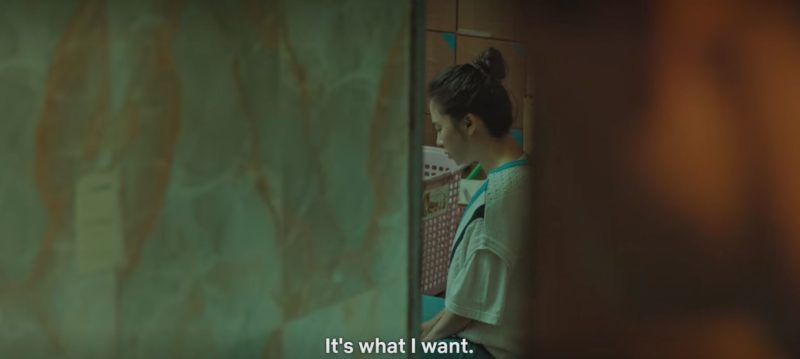 We also see a flashback to the past when Yeon-woo brought some flowers to Ae-jung. He however overhears Ae-jung talking to her mother, saying she'll keep the baby and that the baby's father is dead.
Yeon-woo then tells Ae-jung that he'll help her with raising the baby, but Ae-jung pushes him away.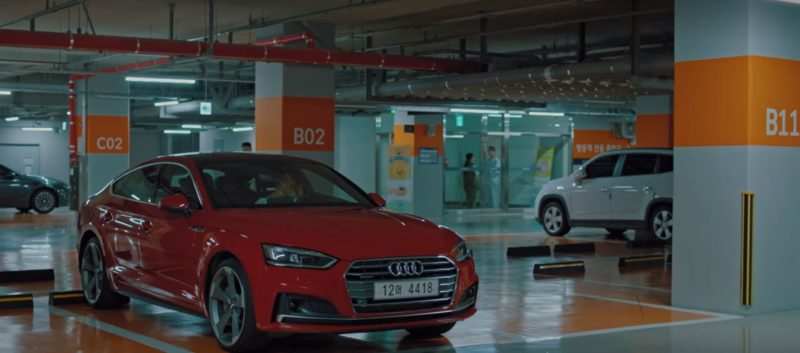 In the present, Bo-hye recalls what her son said earlier, that she wasn't by his side.
Hyang-ja who is cooking starts regretting that she was harsh on Bo-hye, as the latter is Yeon-woo's mother after all.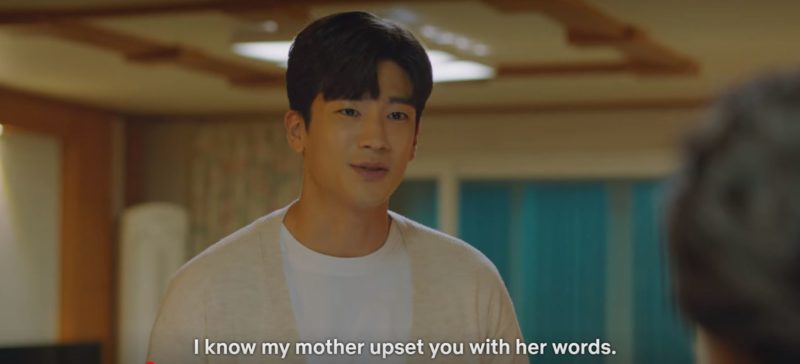 Yeon-woo then comes home and says that he's moving out, and thanks Hyang-ja for everything.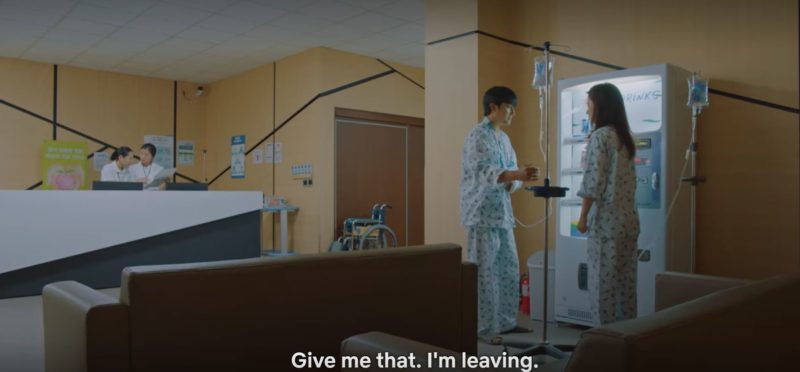 At the hospital, Ae-jung is seen putting coins in a vending machine continuously as she's lost in her thoughts. Dae-o appears and tells her that he knows Ae-jung's worried about Ha-nee.
He says that he will be patient and calm until Ha-nee accepts him one day.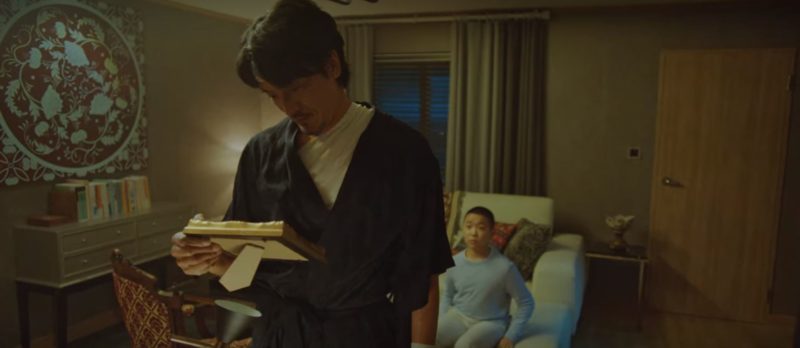 Koo Pa-do is then seen putting on some clothes as his 'adopted' son Dong-chan helps him. Pa-do then explains that he didn't tell Dong-chan about his mother because he's worried that Dong-chan will relive the bad memories.
His son however thanks him for raising him despite not being a biological father.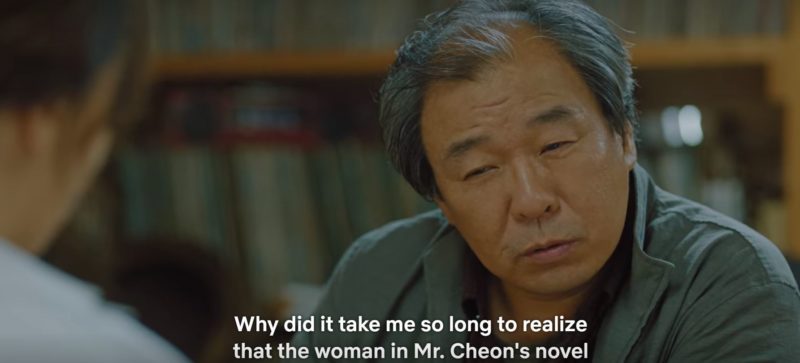 At a restaurant, Hye-jin is seen eating with Mr. Wang, as the both of them finally figured out that Ae-jung is the woman in Dae-o's novel. Wang however only thinks about the royalties Dae-o is making and left the restaurant without Hye-jin's knowledge.
He went back to the office to look for a bank book.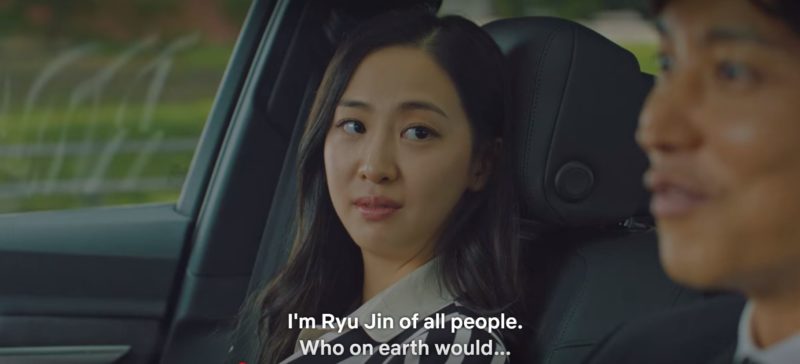 A-rin who is in a car with Ryu-jin tells him that she agrees to do the movie again. She asks him not to tell Dae-o her real identity, and in return, she won't mention that Ryu-jin was rejected by Ae-jung.
Ryu-jin then becomes awkward as A-rin wants him to become a friend whom she can share secrets with.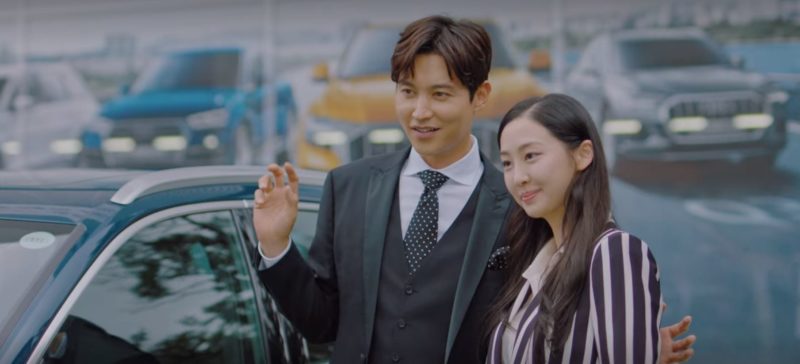 They then arrive at an Audi showroom for a commercial shoot. Ryu-jin is again awkward during the shoot and his manager notices it.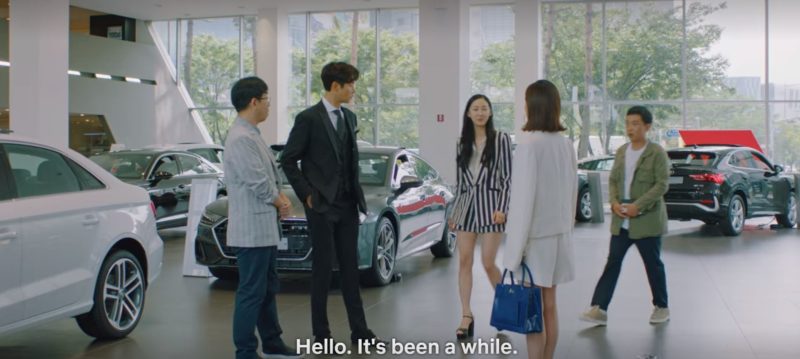 Ryu-jin and his manager then stumbles upon Ms. Song who is at the showroom as well. Ms. Song then says she should find something even stronger to ruin Ryu-jin's career.
A-rin who sees them joins the conversation. She pretends to be close to Ryu-jin just to spite Ms. Song, and also mentions that the latter went overboard by attempting to ruin Ryu-jin's career.
Ms. Song then asks her to be careful as she heard a rumor about A-rin's true identity. Ryu-jin counters saying he heard a rumor that Ms. Song hit rock bottom and also praises A-rin.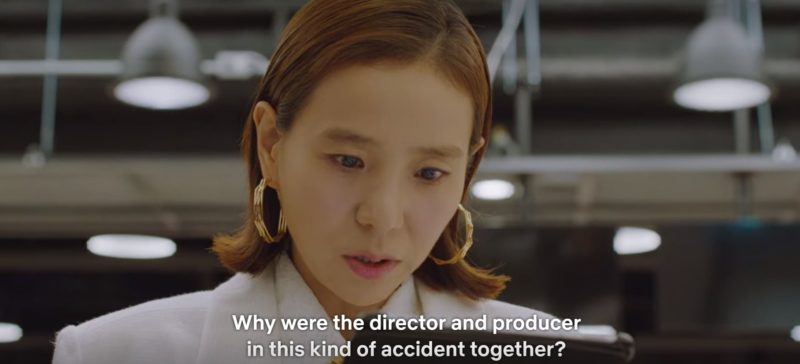 Ms. Song who is clearly upset went back to her office and starts thinking of ways to ruin the movie. She then hears the news that Dae-o and Ae-jung were hurt in a gas leak together.
Mr. Na (blogger) appears at Ms. Song's agency as they plan to ruin Ae-jung and the rest.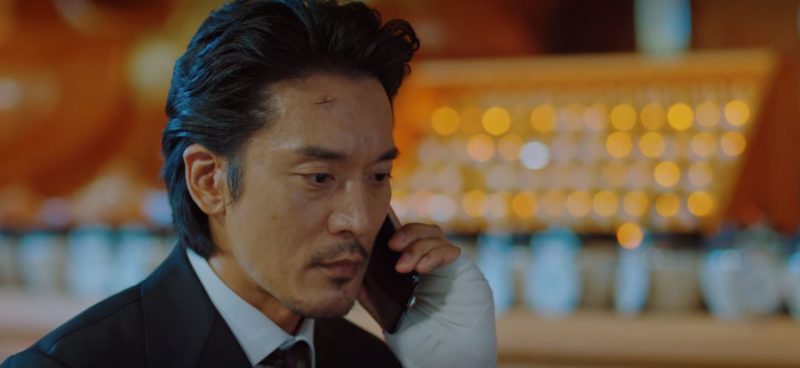 Pa-do goes to the temple to give respects to Tan Zi Yi. He then receives a phone call from the Hong Kong side saying they will take care of the traitor and was asked if he will return to the gang. Pa-do however declines saying he's happy here.
After coming out of the temple, his assistant says that Hyo Gang (the traitor) disappeared when he was being handed over to the police.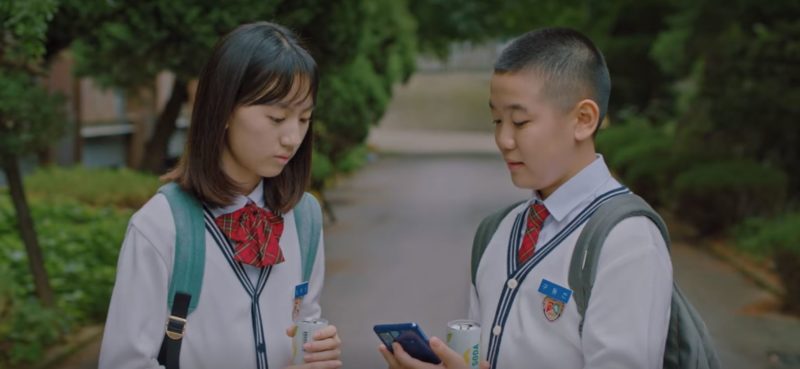 Ha-nee then meets up with Dong-chan in school. The latter shows Ha-nee his mother's photo which looks just like Ae-jung. While conversing, they're interrupted by the school bullies led by Chan-yeong.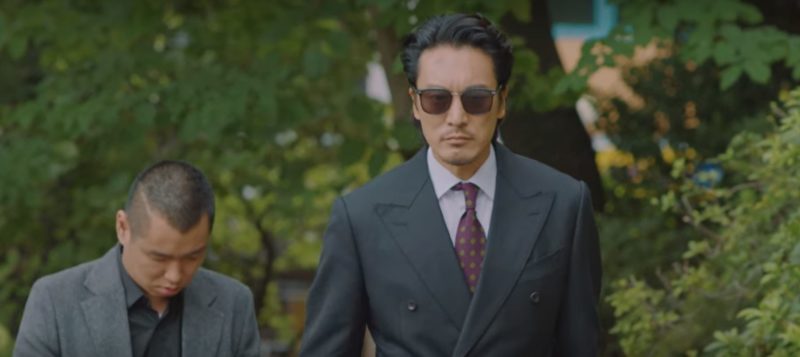 Dong-chan then threatens the bullies saying his father will deal with them. His father then appears from behind, together with assistant Kim.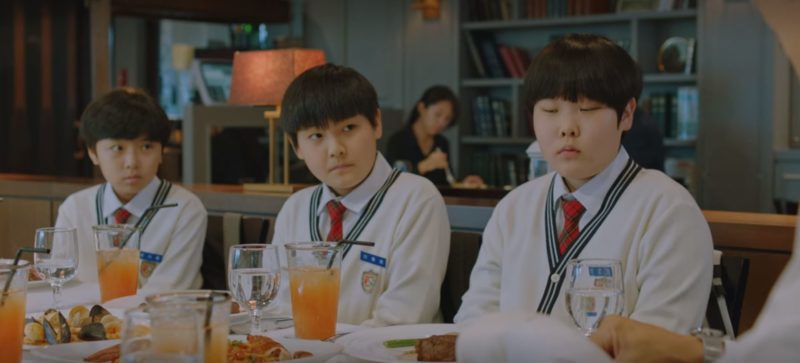 Ha-nee, Dong-chan, Pa-do and the bullies are then seen having steak at a fancy restaurant. Pa-do tells the boys that he has been stabbed, shot at and even hurt by an axe.
However, he says that words can be sharper than any of the weapons, as he tries to teach the boys a lesson.
Chan-yeong then thanks Dong-chan for the meal, as they supposedly make peace with each other.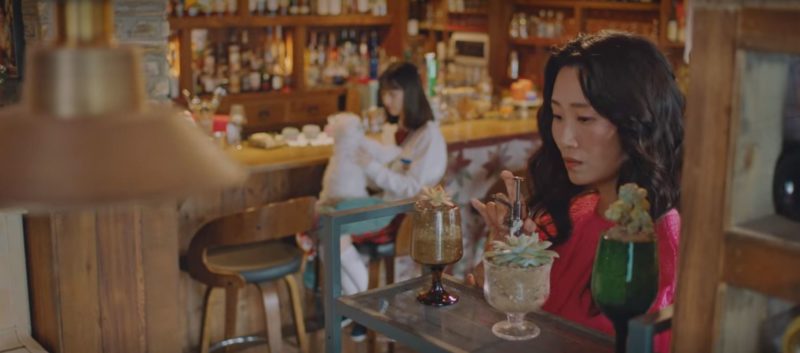 At the bar, Ha-nee is seen talking to her dog as she mutters to herself how cool Pa-do is for taking care of Dong-chan, and how similar Dong-chan's mother is compared to Ae-jung.
Sook-hee who hears Ha-nee talking recalls Pa-do from the hospital.
She then tells Ha-nee that she has someone genuine in her life as well, hinting at Dae-o.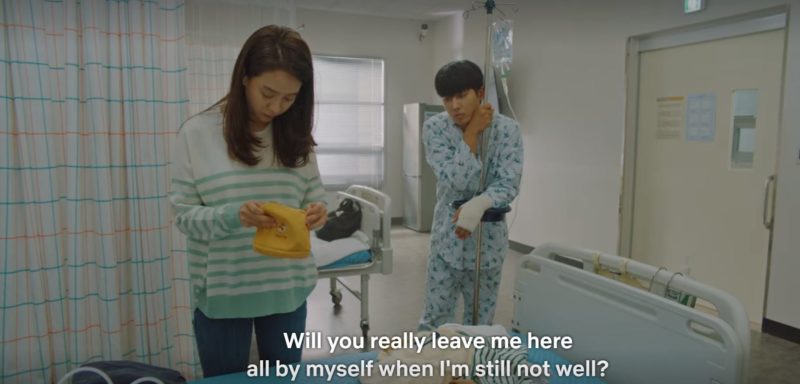 Ae-jung finally discharges from the hospital, leaving Dae-o behind. As they're lovey-dovey with one another, Ha-nee appears and sees them together. She then asks Dae-o to meet her outside.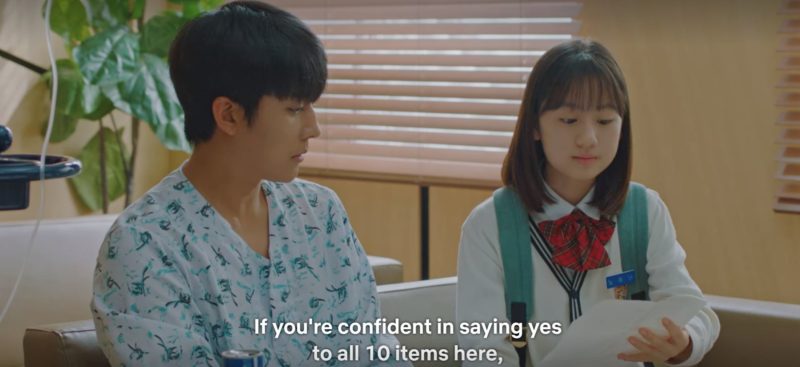 Ha-nee hands him over a checklist of ten things to affirm before he can date Ae-jung.
It's a checklist to be Ae-jung's husband, not Ha-nee's father.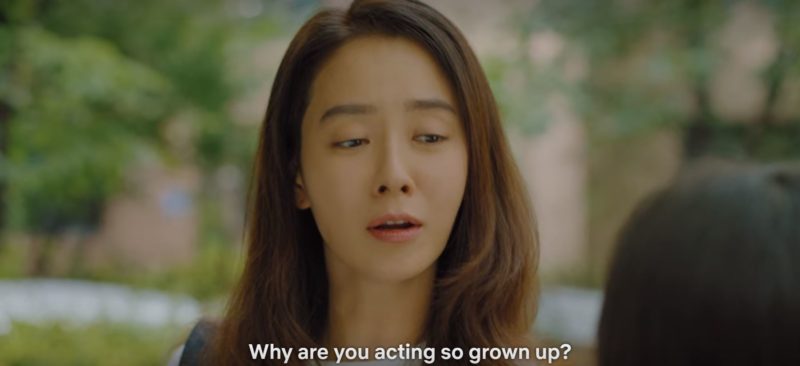 Ae-jung then leaves the hospital with Ha-nee, and the latter explains that she'll open up to Dae-o as Ae-jung's husband. She also asks her mother to be happy with her own life, not just as her mother. Ae-jung hugs her daughter for being thoughtful.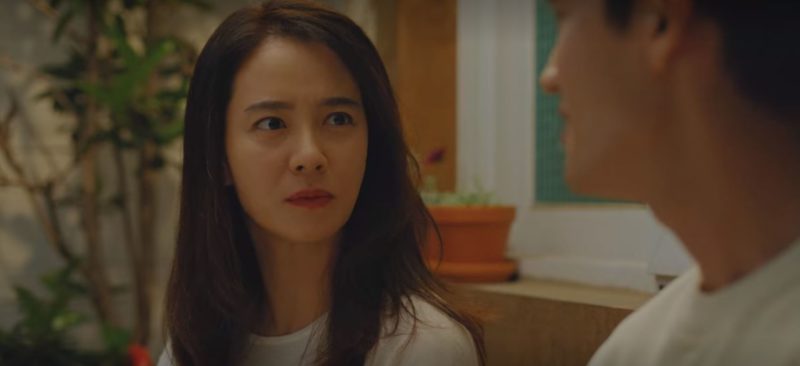 The two of them reach home and sees Yeon-woo moving out of the house. Ae-jung and Yeon-woo says their farewell as Ae-jung thanks him for the past.
The diary assignment that they worked on together gave Ae-jung hope when she was pregnant 14 years ago.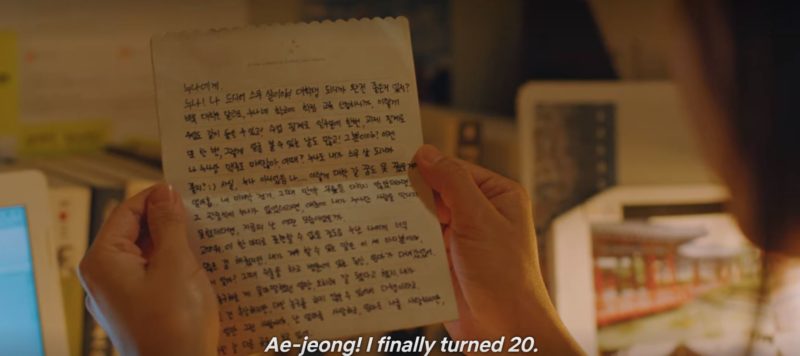 Ae-jung also finally opens the letter than Yeon-woo gave to her many episodes ago. In the letter, he thanks Ae-jung for being with him when he was at his lowest, and also confesses his love to her.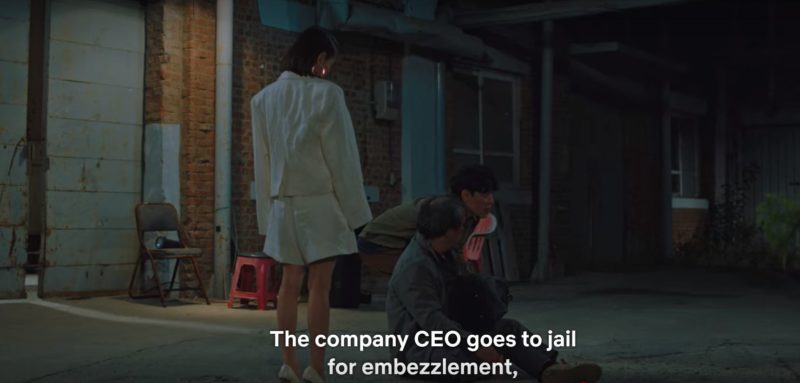 Mr. Wang is then kicked out of an illegal casino as he ran out of money and gets assaulted by the guards.
Ms. Song and Mr. Na who was observing him shows up to meet Wang who's lying on the ground. Wang then accidentally mentions that Dae-o (Cheon) is Ha-nee's father.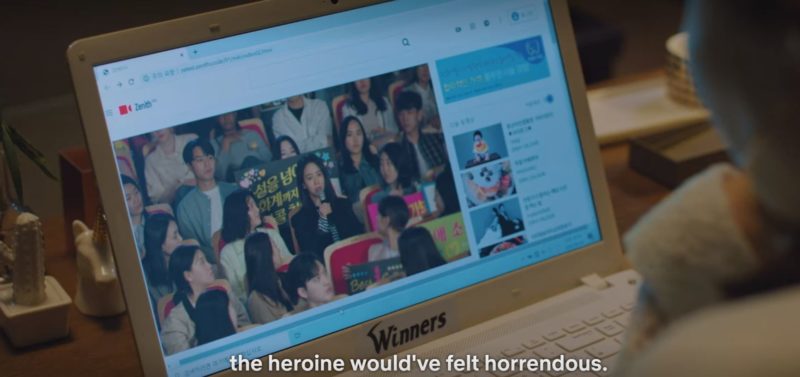 After getting the lead, Ms. Song then watches the video of the book signing event where Ae-jung argued with Dae-o on her perspective.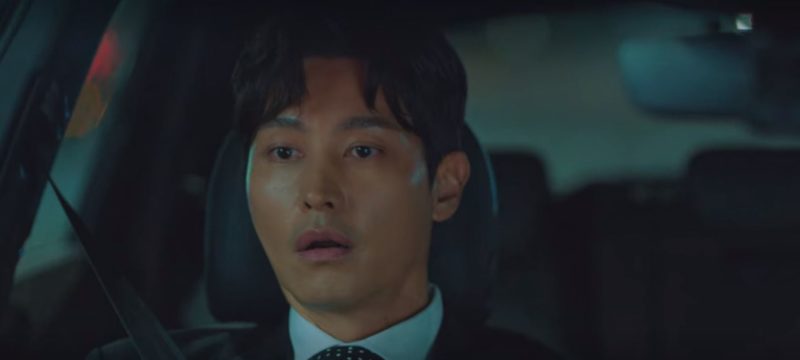 In the car, Ryu-jin's manager says that A-rin reminded him of the past when she blackmailed Ryu-jin to get a lead role. Ryu-jin however defended A-rin saying she's not that bad.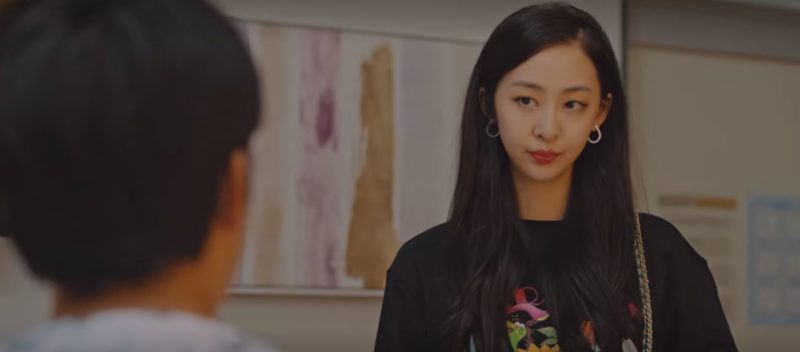 A-rin then visits Dae-o at the hospital and says she doesn't like Dae-o that much anymore. A-rin says she'll ignore him when she becomes a huge star.
Dae-o then remembers Ko Hyo-sim who spoke similarly in the past and finally realizes that A-rin is Hyo-sim.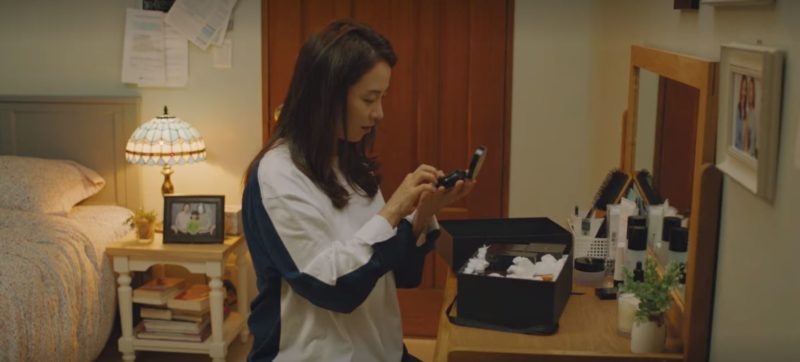 At home, Ae-jung receives a box from Dae-o and it turns out to be more PPL. It's a box of cosmetics from Vidi Vici.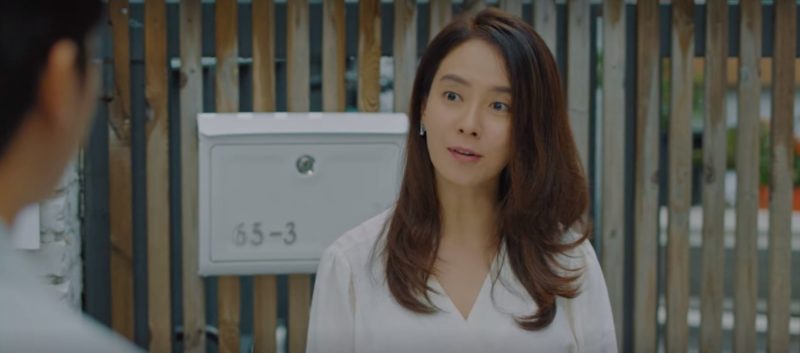 The next day, Dae-o picks up Ae-jung at her home and sees that she has become more beautiful.
He then asks her to change as 'she looks too pretty and that nobody will believe she's a mother'.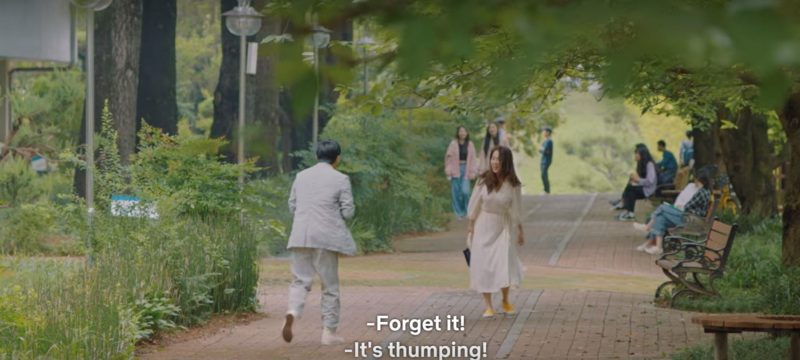 Dae-o takes her to Hankuk University where they studied together and finally have their happy moments as they relive the past.
Like in the past, Dae-o 'borrows' a huge umbrella stand for Ae-jung, but it isn't raining this time, making them look weird.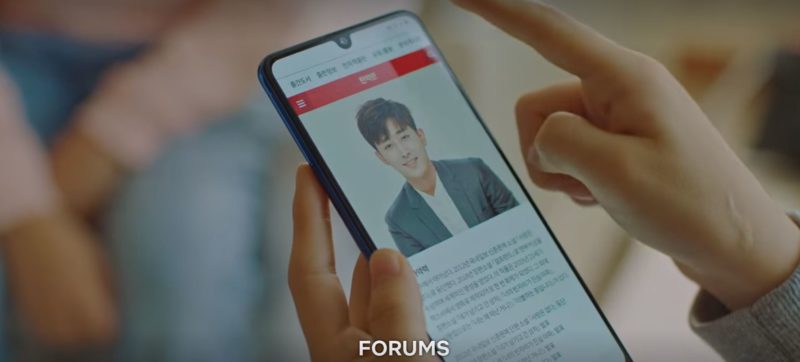 Dong-chan is then seen with Ha-nee in her room. She finally closes her 'mission' of finding her father. Dong-chan did a search on Dae-o on the internet and 'approves' him as Ha-nee's father.
However, they then see an article exposing Cheon Ok Man which we'll see more of next week.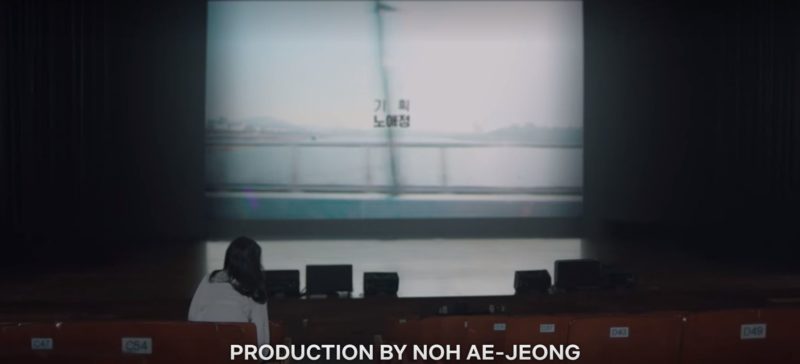 Meanwhile, Dae-o brings Ae-jung to the theater hall and disappears for awhile.
He then uses the projector to display an old film that they made together with Ryu-jin. It was probably their first film in university back then.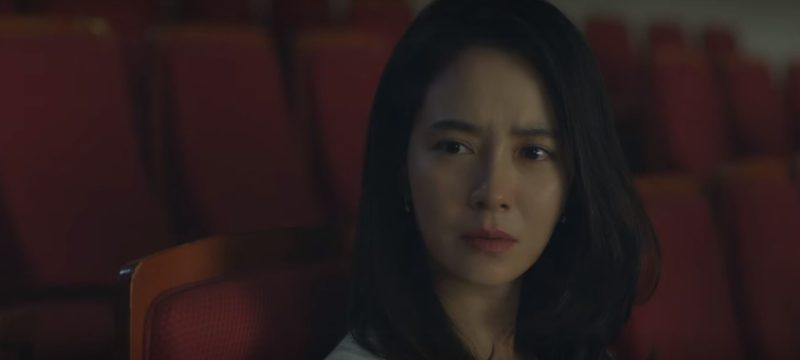 As they watch the film, Dae-o says that Ae-jung is his first love and wants her to be his last love as well.
---
Related articles:
'Was It Love?' Episode 14 Recap
'Was It Love?' Episode 13 Recap