In the previous episode of 'Was It Love?', Ae-jung, Ha-nee and Dong-chan were abducted by Hong Kong gangsters.
The episode begins with where we left off earlier, but this time, we see the backstory of Koo Pa-do.
Here's a recap of episode 14 of Was It Love.
Note: significant spoilers below.
Episode 14 of Was It Love – Recap
The episode began with Pa-do chasing after the van except this time, we're shown the past.
Tan Zi Yi (played by Ji-hyo as well) is seen at the funeral of her husband, accompanied by gang members including Pa-do.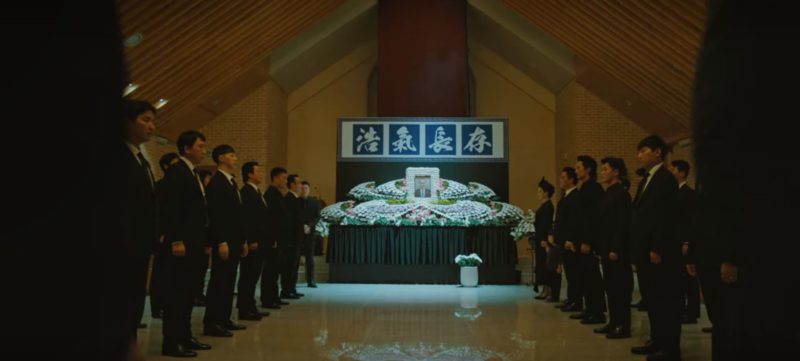 After the funeral, Zi Yi packs her bag as she intends to leave. She hears a knock on the door and she hid Dong-chan in the closet first.
The guy who came in is her late husband's brother. He then asked her why she's leaving and suspects her for something. Zi Yi picked up a pistol and aimed at the man.
Her husband's brother also aimed a gun at her and eventually fired at her. Zi yi was already dying when Pa-do came in the room, and she asked Pa-do to take care of Dong-chan.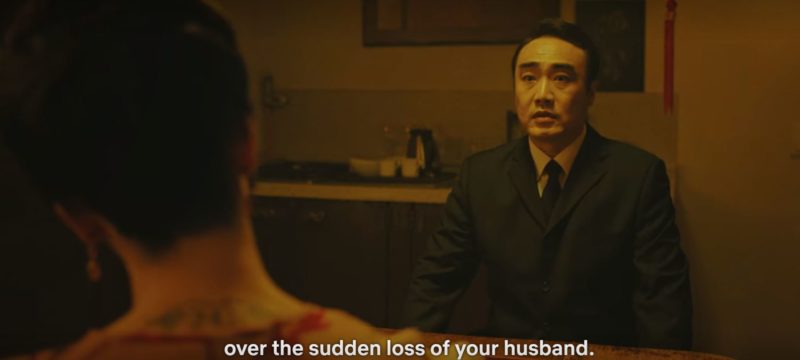 Pa-do in his flashback also recalls Zi Yi as the only friend he had; and he probably had feelings for her back then.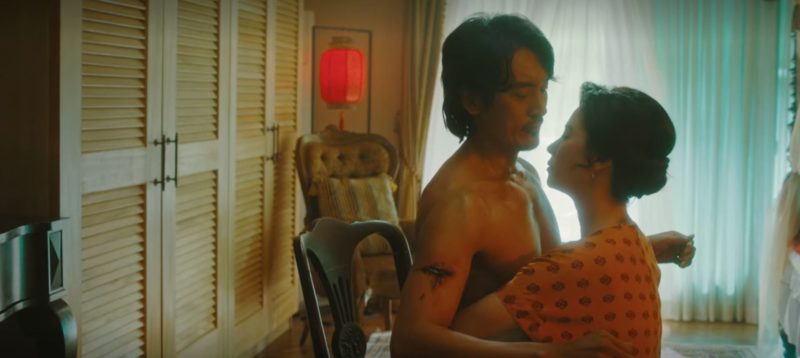 In the present, Ae-jung, Ha-nee and Dong-chan are locked in a Chinese restaurant's kitchen.
They were soon confronted by their kidnappers and the boss ignored Ae-jung's plea to let them go.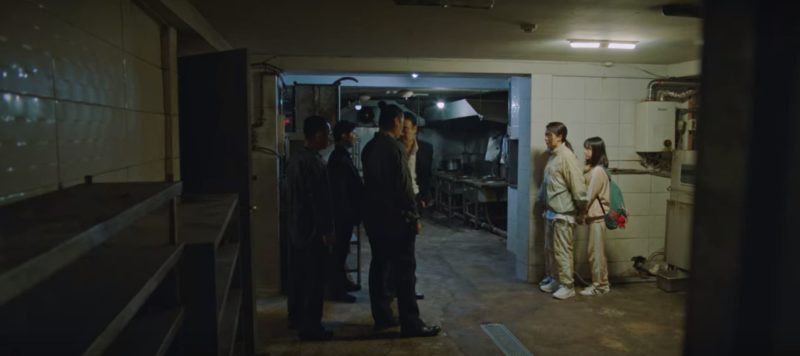 Meanwhile, Dae-o and Yeon-woo confronts Pa-do like in the previous episode. He tells them that Ae-jung and the kids were taken.
Pa-do asks Yeon-woo and Dae-o to give him an hour as he tries to solve the problem himself. If he doesn't return, they should call the police instead.
Dae-o however decides to follow Pa-do by himself, leaving Yeon-woo undecided.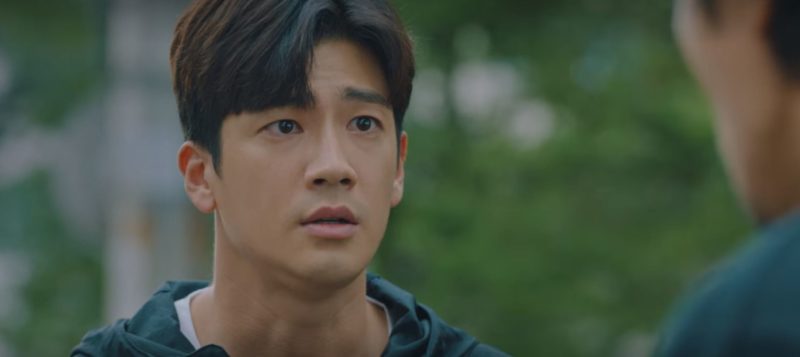 In the meantime, Bo-hye speaks to A-rin and the latter says that she will ruin Ae-jung and make her miserable. It's the same scene as the previous episode.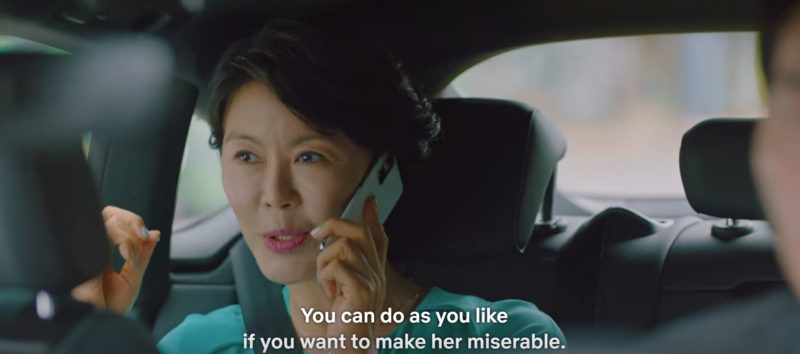 A-rin is then seen waiting for an interview and her manager passes her the questions for the interview.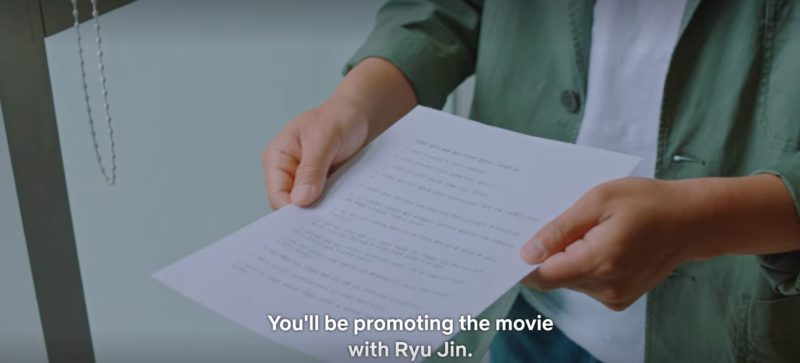 She then starts having flashbacks to 14 years ago when she was upset with Dae-o. After coming down from the bus, Dae-o appeared and gave her a ride, making A-rin happy for awhile.
Dae-o however continued to reject her because of Ae-jung. This was the time after Ae-jung 'left' Dae-o out of a sudden.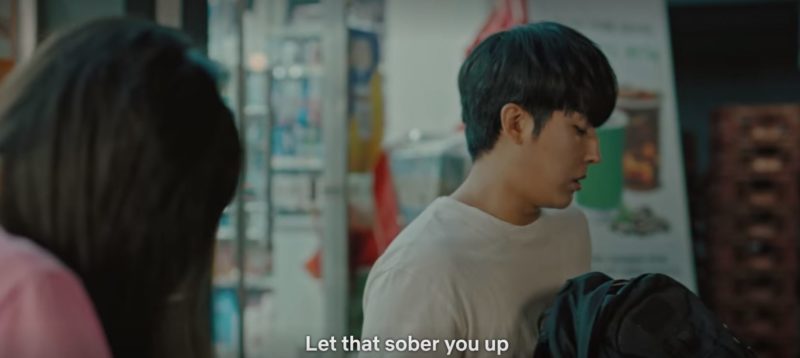 In the present, A-rin tells the interviewer that she's quitting the movie.
Ryu-jin chases after her demanding an explanation and asks her not to be rash. He claims that it's a dream someone has waited for over 14 years. A-rin who knows the story behind it refuses to work for that dream, specifically because it relates to Ae-jung and Dae-o.
After A-rin left, Ryu-jin asks his manager to stop the rumor from going out.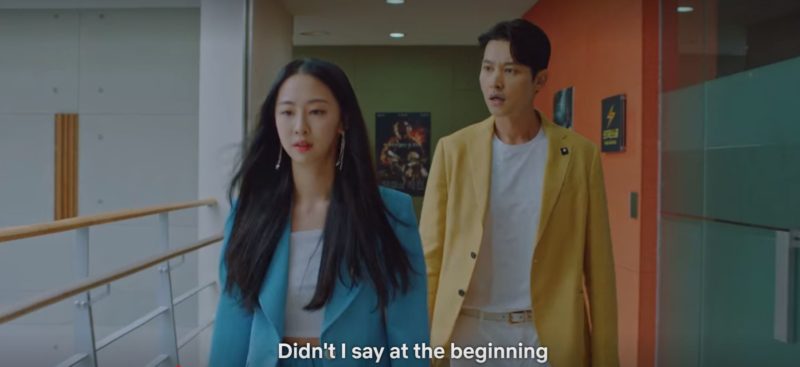 Dong-chan suddenly feels feverish and seems to have fainted. While unconscious or sleeping, he remembers the past when his real mother was killed. Dong-chan wakes up and says he remembers the face of the kidnapper, as he was at the scene when his mother died.
He then weeps as he thinks Ha-nee and Ae-jung is in this mess because of him.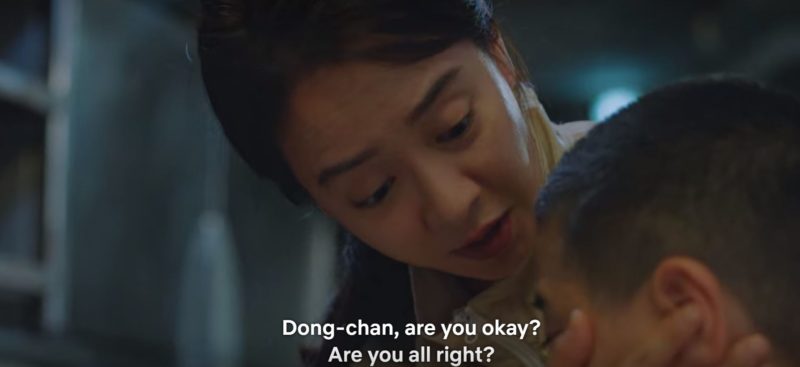 Pa-do who is driving finally remembers what Zi Yi gave to him. He then opens the casing and finds a flash drive.
In the meantime, Yeon-woo who is distracted in school finally decides to go after them, and possibly calling the cops.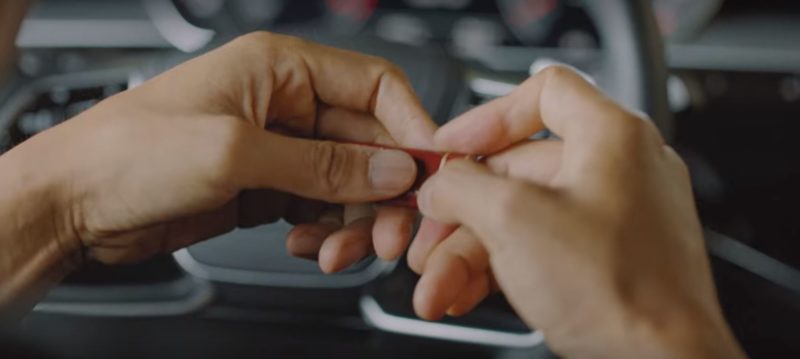 Pa-do then arrives at the restaurant and knocks out a few of the Hong Kong thugs. He then meets the boss and shows him the flash drive. The boss brings him to the kitchen where Ae-jung and the kids are locked up.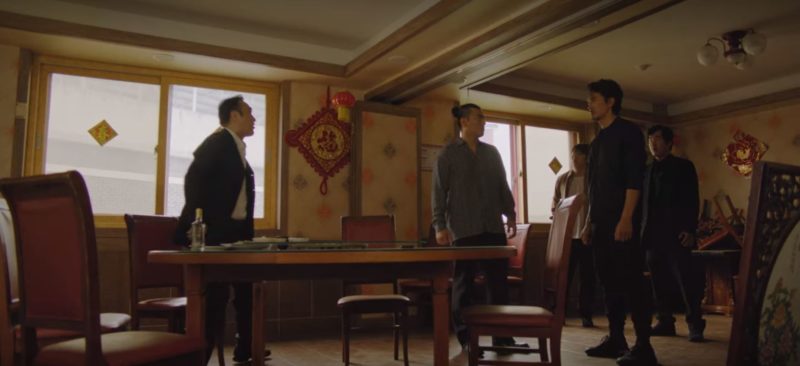 After handing over the flash drive, the boss then wants Dong-chan back as well, as he is a living witness to the murder of Tan Zi Yi. The boss also confessed to have killed Zi Yi's husband (his own brother). Pa-do who gets mad attacks the gangsters but fails to stop the thugs from taking Dong-chan. Ae-jung who tries to stop them was also pushed and lost consciousness.
Dong-chan also realizes at this point that Pa-do is not his real father although he has acted like one.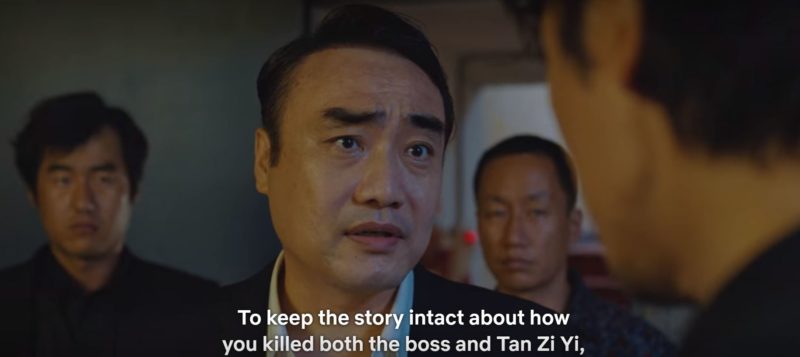 After Pa-do was beaten up, the thugs locked them up and cut the gas pipe for the gas to escape. He also placed a lighter in the microwave to eventually create an explosion. Pa-do tries to break open the door but fails as there's a padlock on the other side.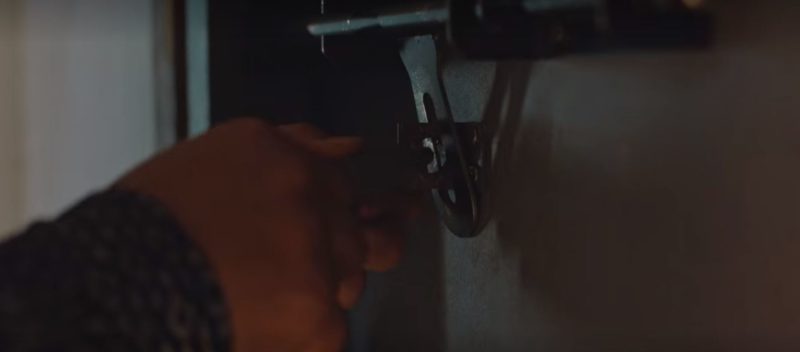 Dae-o finally reaches the restaurant and eventually finds them in the kitchen. He manages to break open the lock using a fire extinguisher.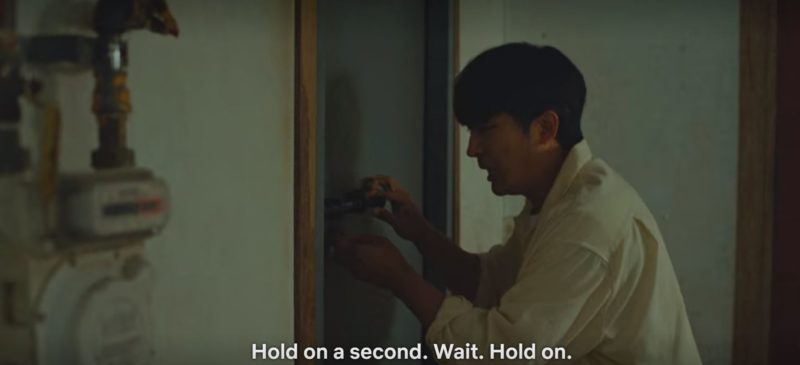 Ae-jung, Dae-o, Pa-do and Ha-nee all managed to leave the place and reached the front of the restaurant. Ha-nee however suddenly decides to go back to the kitchen to take her backpack. Dae-o asks Ae-jung to stay, and chases after Ha-nee.
Yeon-woo then arrives at the scene together with the police. As Dae-o and Ha-nee are leaving the kitchen, the lighter inside the microwave explodes, causing an explosion. Dae-o manages to protect Ha-nee and gets injured himself.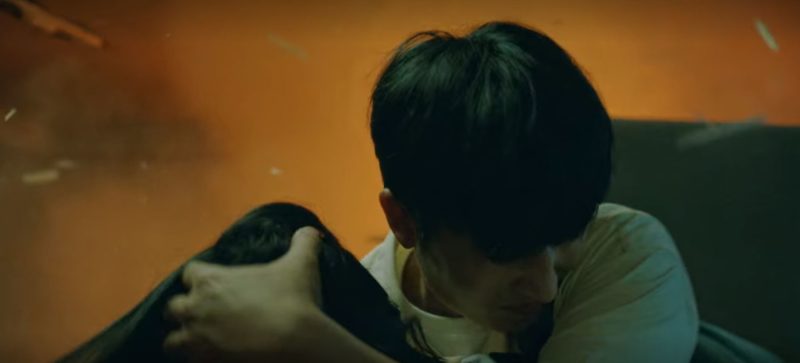 Meanwhile, Pa-do catches up to the Hong Kong gangsters and attacks them all. He however gets beaten up until his own gang arrives and rescues him. Together, they manage to save Dong-chan from the thugs.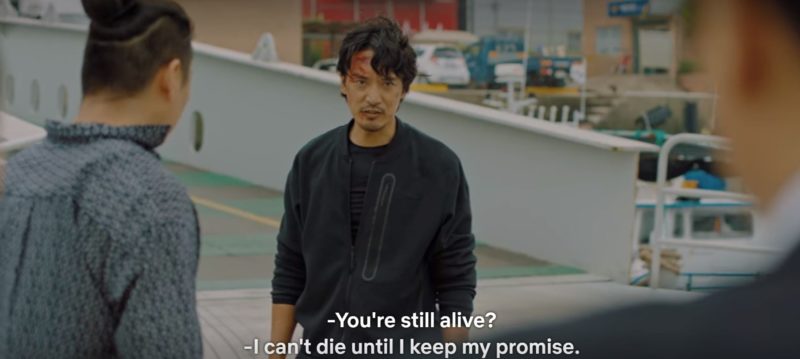 Ae-jung, Dae-o and Ha-nee are now seen lying down in the hospital. Ha-nee seems fine but Ae-jung remains unconscious. Among the three, Dae-o suffered the most severe injury and has to be intubated,
Ha-nee sobs as she feels bad for Dae-o who saved her and got himself badly injured.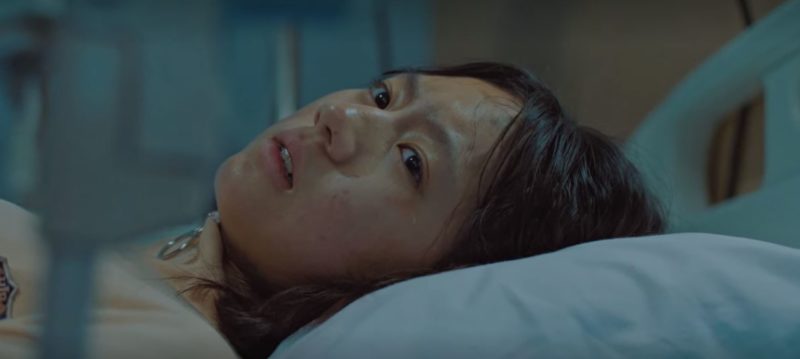 At another room, Dong-chan and Pa-do are both admitted as well. Dong-chan who finally knows the truth feels bad for Pa-do who took a huge beating even though he was not his real father.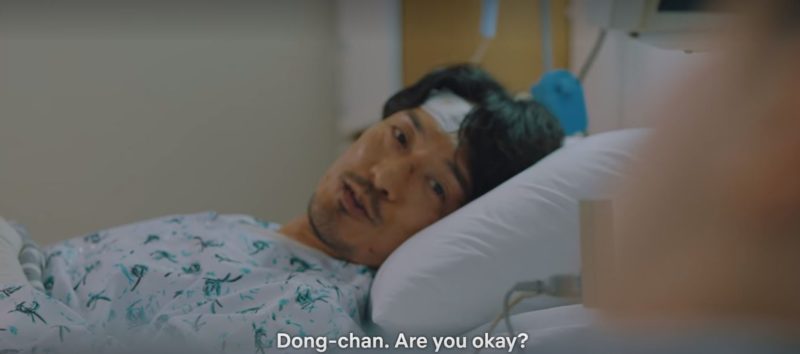 At Thumb Film, Choi Hye-jin and Mr. Wang are seen talking to each other. She gets a call from Ae-jung's phone and learns the news. Wang however peeked into Thumb Film's budget folder, possibly with some bad intention as we'll find out later.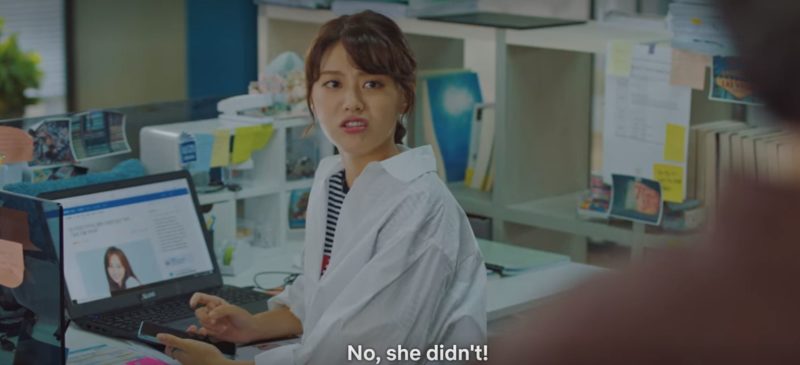 A-rin who is with her manager in the car also received the news of Dae-o's injury from a gas leakage.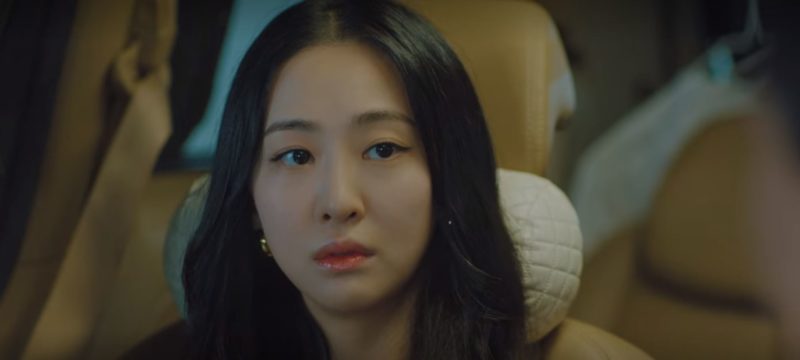 Ha-nee is then seen sobbing as she speaks to her mother who was still unconscious. She feels sad about Dae-o who saved her, and not long after, Ae-jung finally wakes up. Ha-nee hugs her mother, happy that she's okay.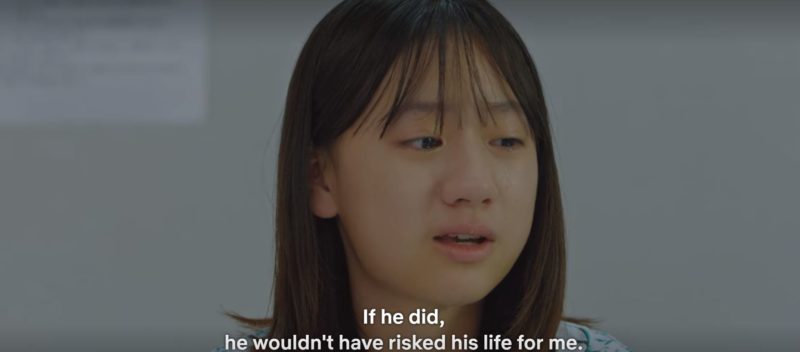 Hyang-ja and Sook-hee also notices that Ae-jung is finally up and they had a group hug.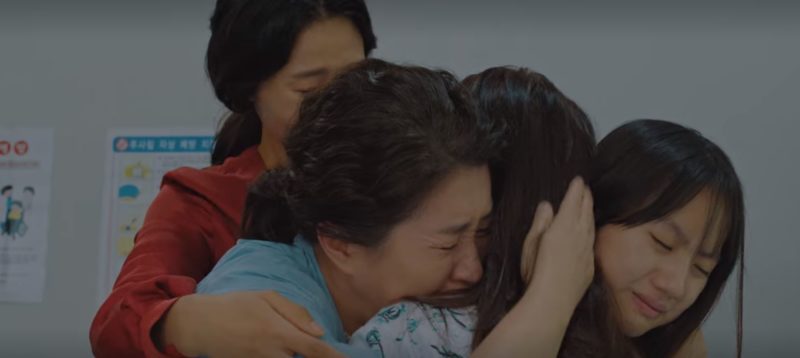 Ae-jung however just found out about Dae-o's situation and visits him at the ward. She remembers what Dae-o said about being her Superman and giving her his everything.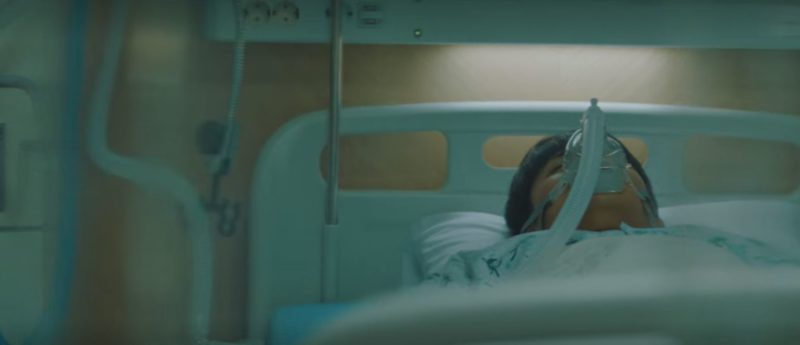 Ha-nee then shops at the convenience store with Yeon-woo. She buys lots of snacks for her mother and also Dae-o, even though she still calls him 'uncle'.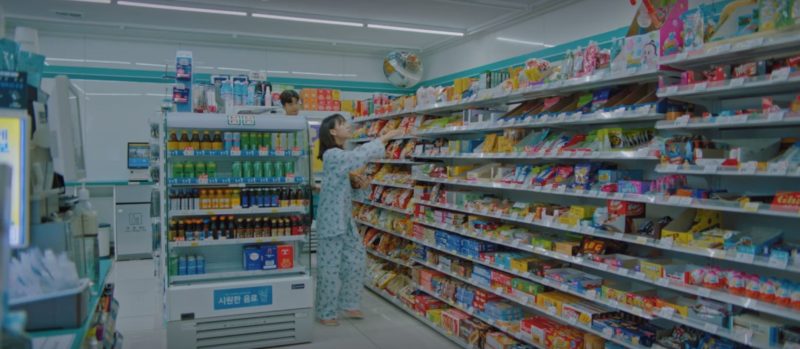 At the hospital, a random couple gossips about Ae-jung who is apparently involved with some Hong Kong mob. Sook-hee who overhears the conversation scares the couple, and they left hurriedly.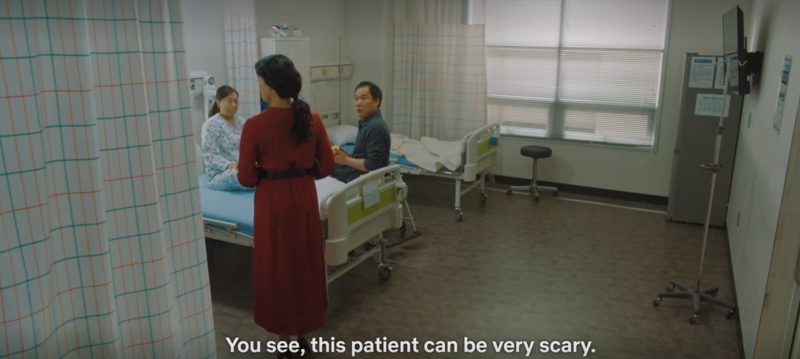 While she places a pot near Ae-jung's place, Pa-do suddenly appears behind the curtain.
Pa-do who thought that Ae-jung was still in bed apologizes for everything that had happened and explained the situation. He left without knowing that Sook-hee heard it all.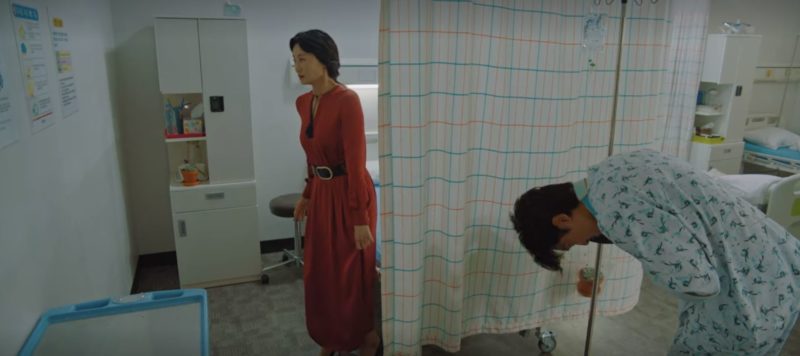 A-rin then comes to the hospital after hearing the news and randomly bumps into Ae-jung. She then tells Ae-jung that she won't change her mind, but Ae-jung didn't even know that she left the movie due to the incident.
A-rin who was upset again finally confesses that she loved Dae-o back in university and that Dae-o was her tutor. At this juncture, Ae-jung finally has a clue as to who A-rin probably is, as she recalls the past when she saw Dae-o with a girl.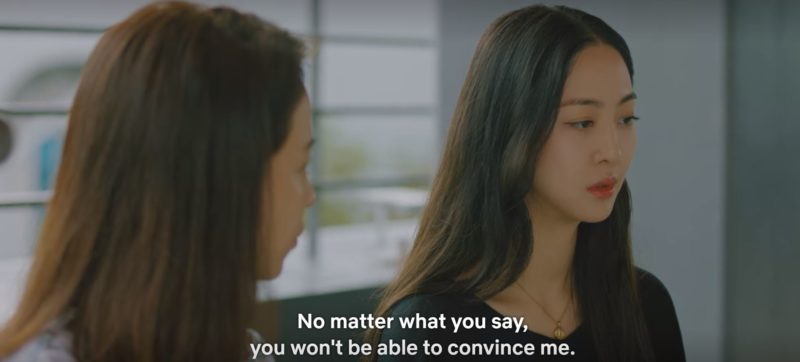 Ryu-jin then arrives at the hospital as he visits Ae-jung and Dae-o. Upon leaving, he meets A-rin again. A-rin finally reveals her true identity (Ko Hyo-Sim) and says that she stands no chance with Dae-o even after her success. Upon hearing what A-rin says, Ryu-jin also recalls his own experience of one-sided love with Ae-jung.
A-rin cries again, sad that she's still in a one-sided love, while Ryu-jin sort of consoles her.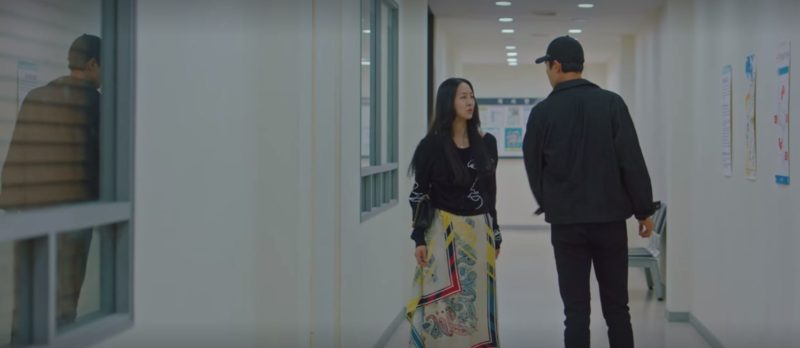 Ae-jung visits Dae-o again at the room. She takes out her Samsung Z Flip phone (PPL) and sees the voicemail left behind by Dae-o. Dae-o in the voicemail worries about Ae-jung as he doesn't know where she went, and that he misses him. He also wishes to turn back time — back to their 300th day anniversary.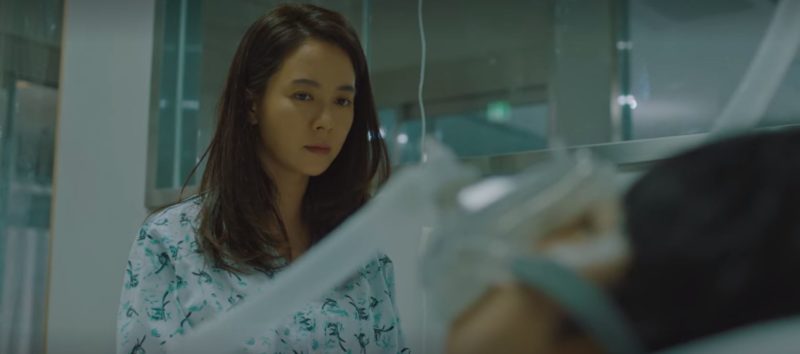 In the imaginative scenes, Dae-o hands over the ring and letter he prepared for Ae-jung back then; and also meeting her at the bus station before she left for good. He also imagines raising Ha-nee together with Ae-jung.
After hearing the voicemail, Ae-jung who is still sobbing asks him to get up and do everything he wanted to do with her.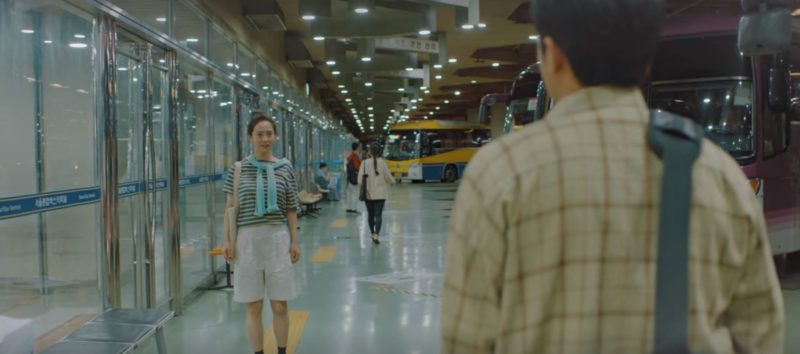 Dae-o who is finally awake takes off the oxygen mask and asks if Ae-jung meant what she said. She finally says yes and Dae-o smiles out of happiness.
He asks Ae-jung to come closer as he wishes to tell her something. As she leans closer, Dae-o says "I love you" and kisses Ae-jung.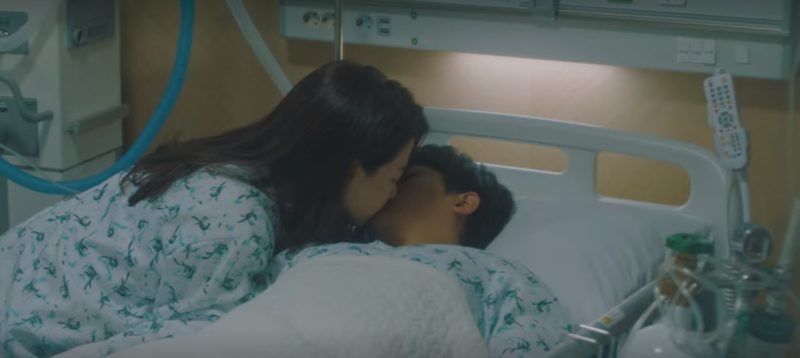 ---
Related articles:
'Was It Love?' Episode 15 Recap & Breakdown
'Was It Love?' Episode 13 Recap
'Was It Love?' Episode 12 Recap
Forest Of Secrets 2 (Stranger 2) Episode 2 Recap