To Bait a Forktail is a main quest in Kaer Morhen in The Witcher 3.
Your task is to help Eskel hunt the forktail but you need to find him first.
Here's a walkthrough of To Bait A Forktail in Witcher 3.
Suggested level: 19 and above.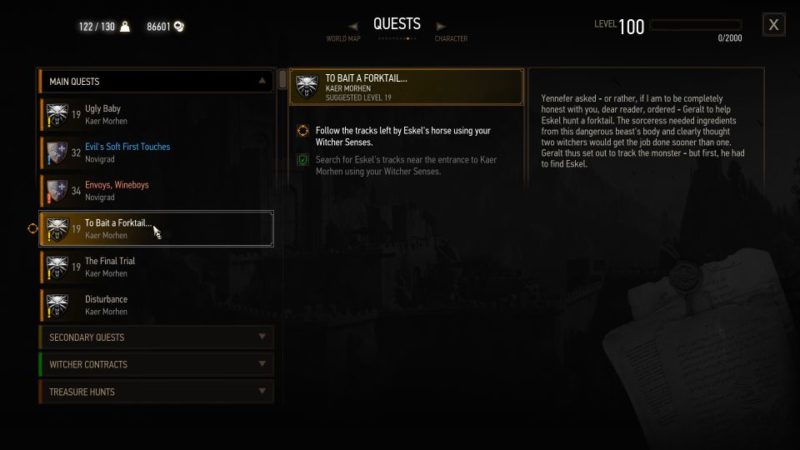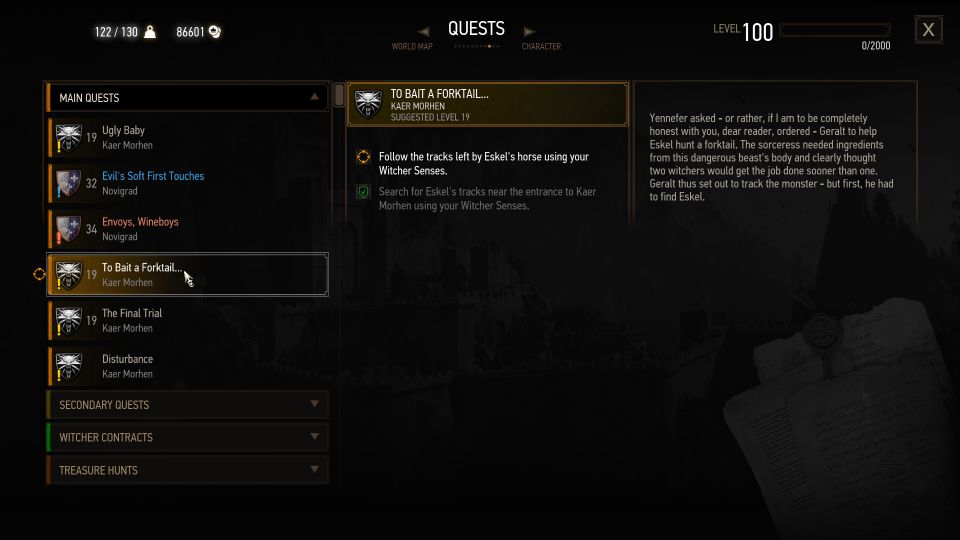 Search for Eskel's tracks
Your first objective is to look for Eskel. Follow his tracks from just outside Kaer Morhen.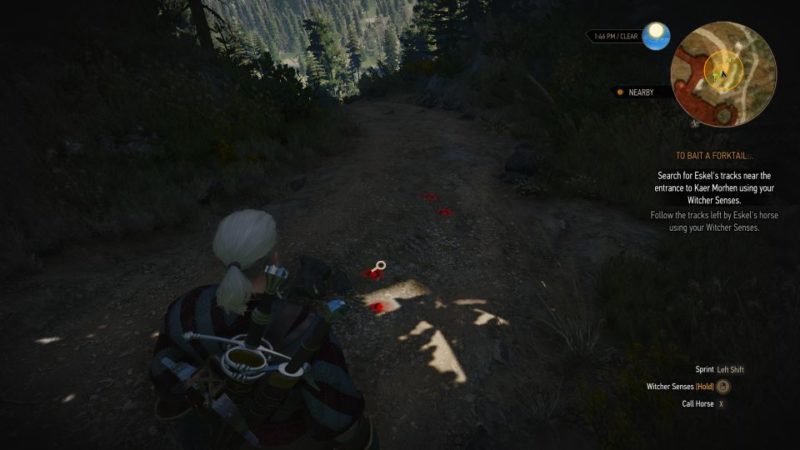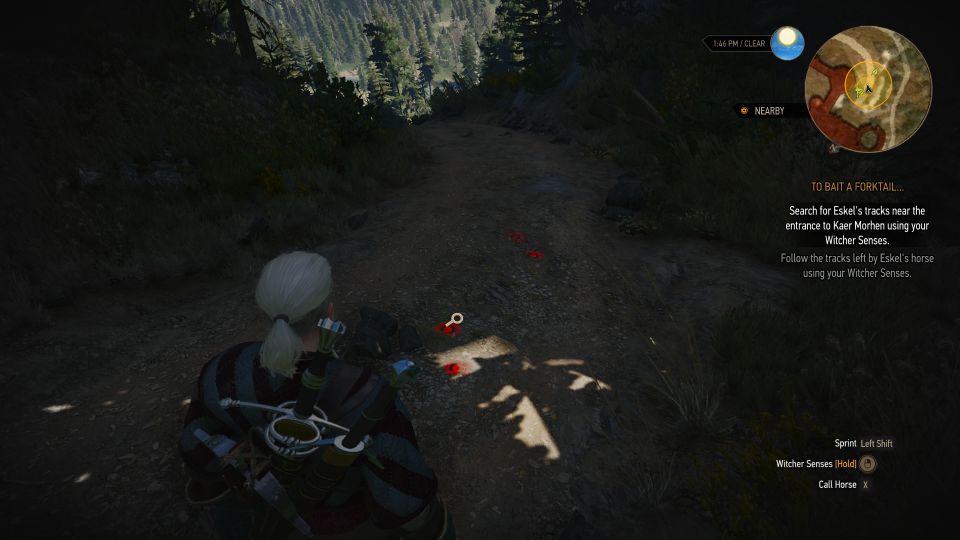 Keep going all the way and uphill until you reach his horse.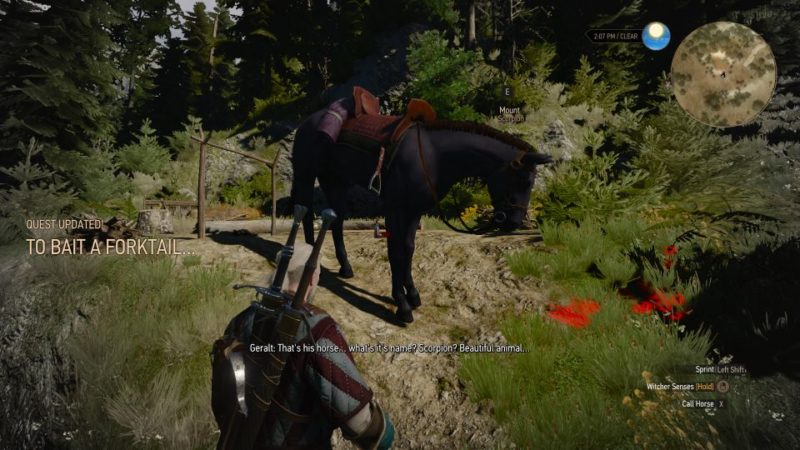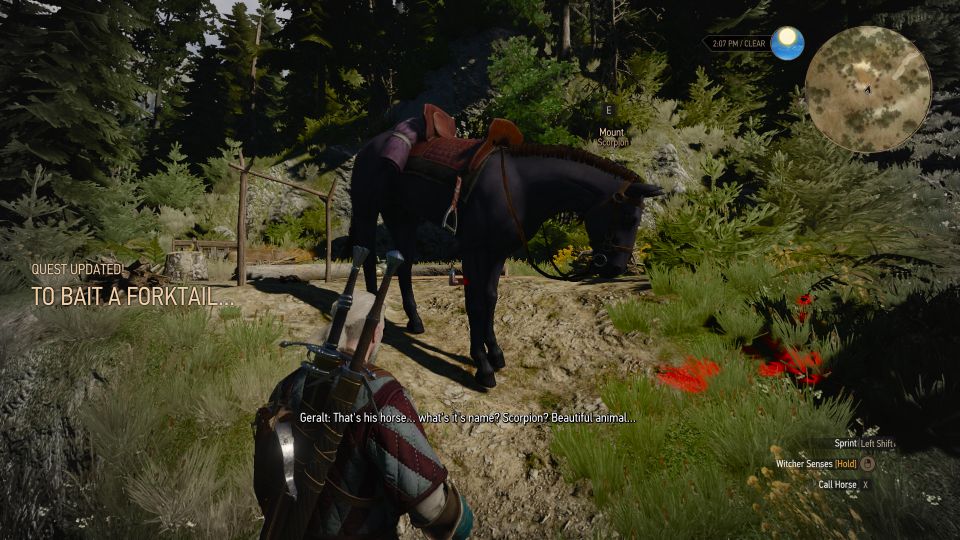 Next, look for tracks left by a goat. The goat scent is at the tree.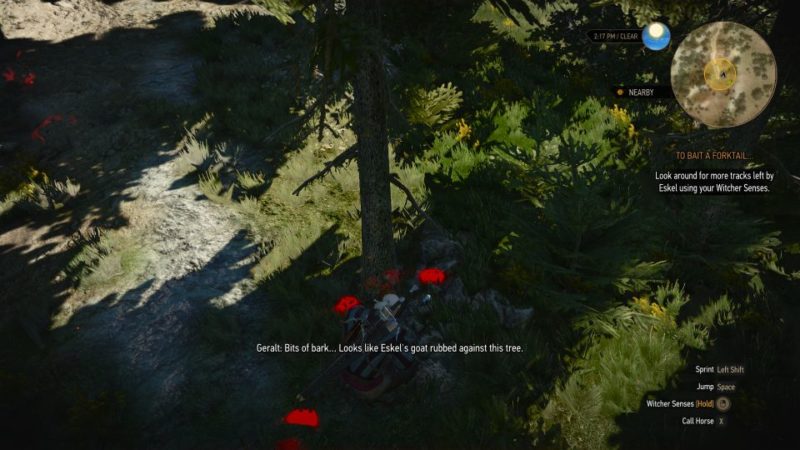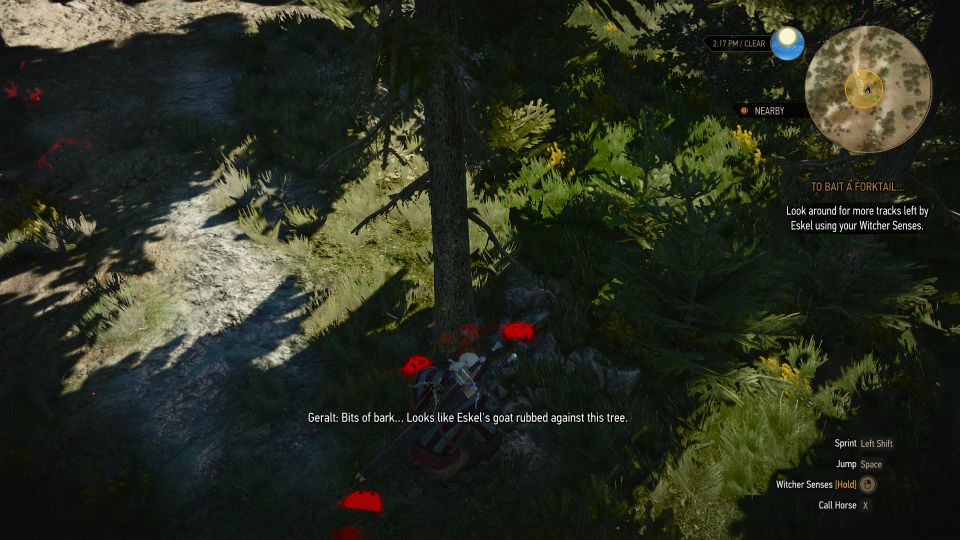 Once you have the scent, just follow it all the way to the marked area.
A cutscene will load where Eskel appears.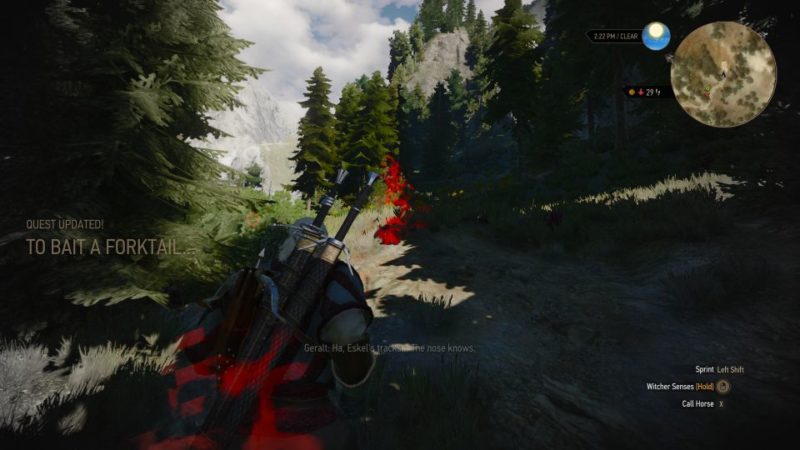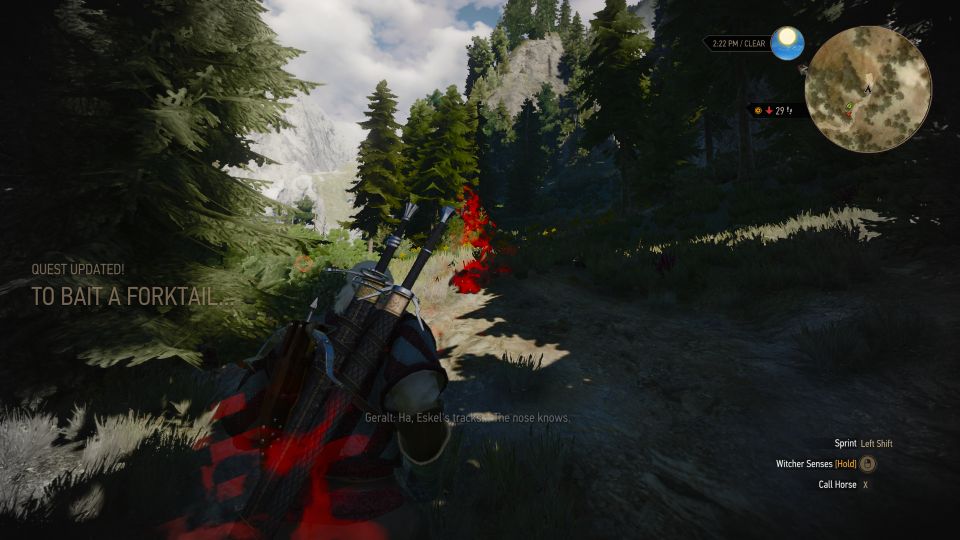 Fight the forktail
Together with Eskel, you need to kill the forktail.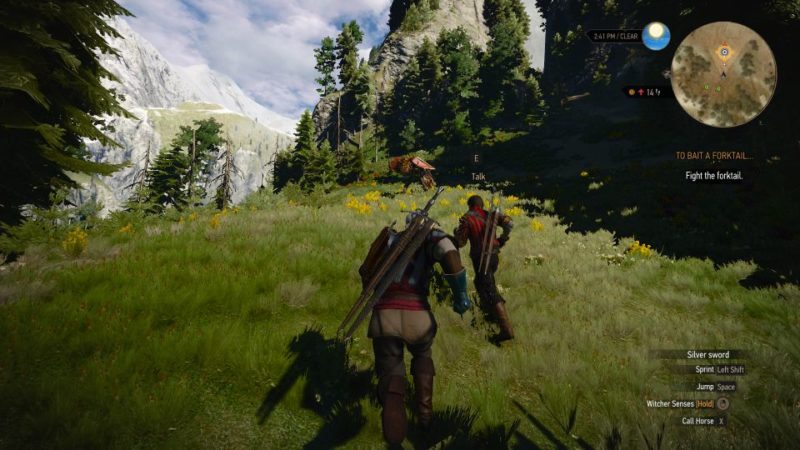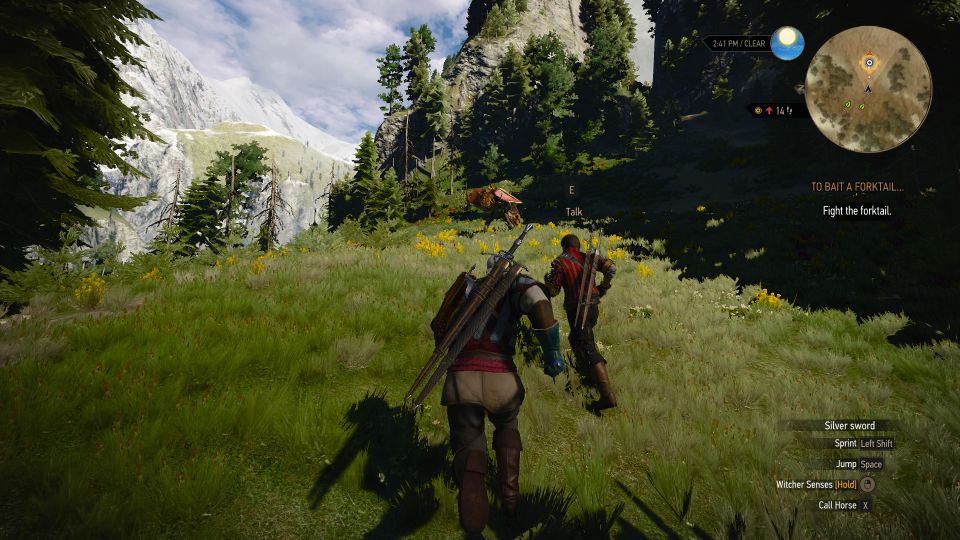 After you've hurt the monster enough, it will run away. Continue chasing after it.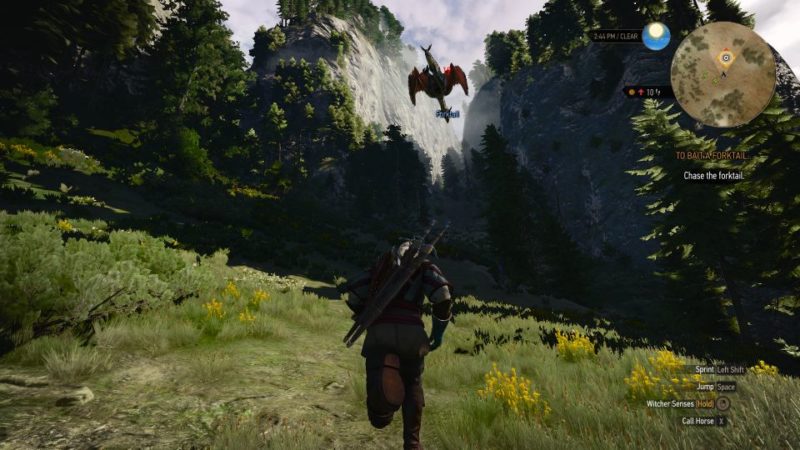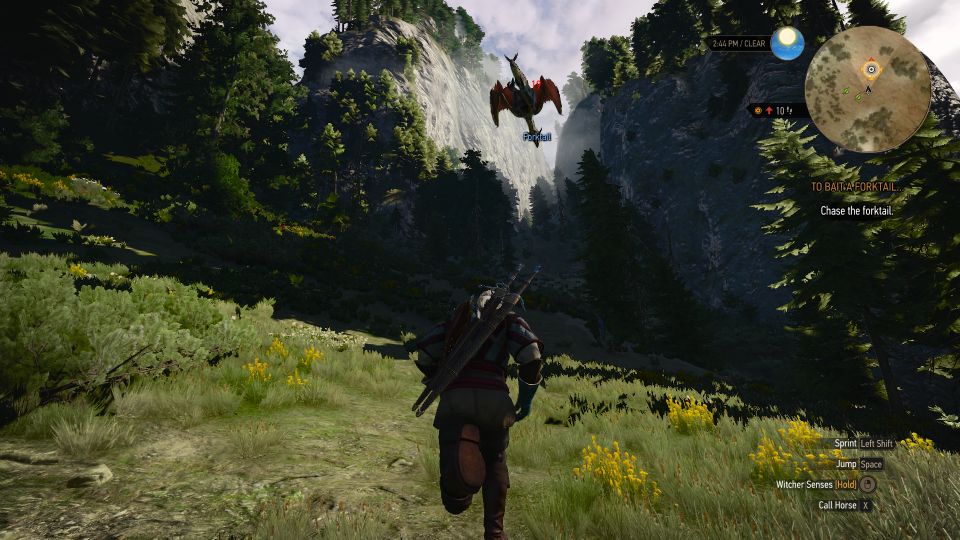 Follow the tracks of its blood until it enters its lair.
Enter the forktail's lair.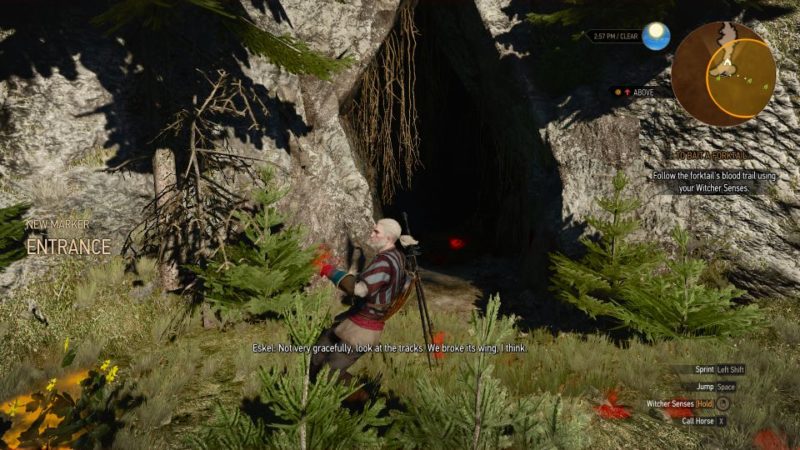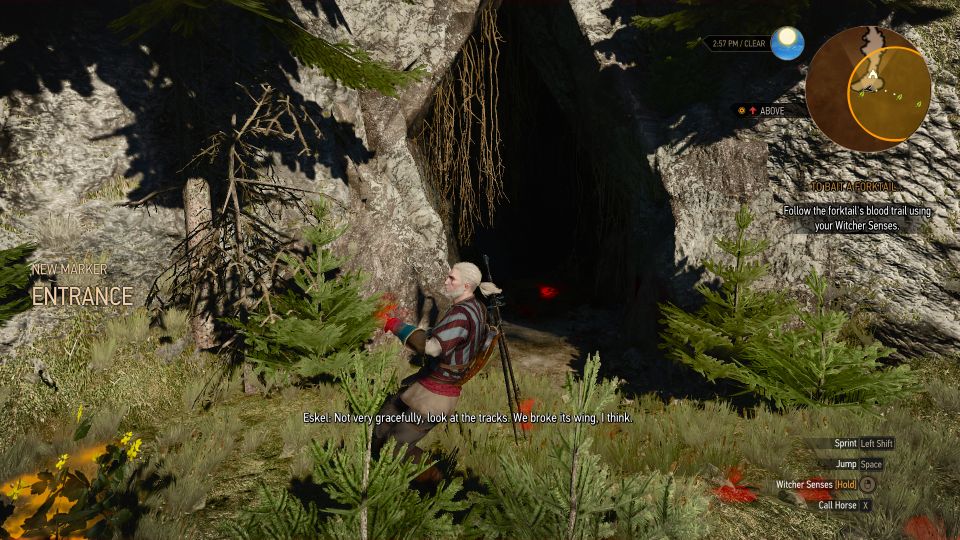 Kill the forktail inside the lair.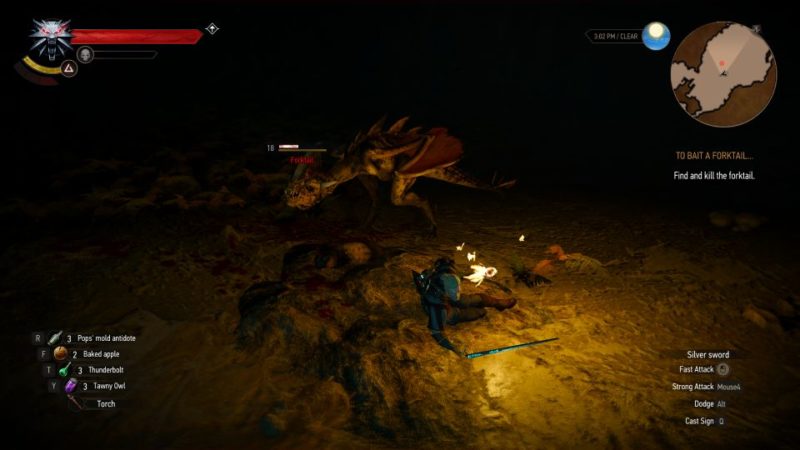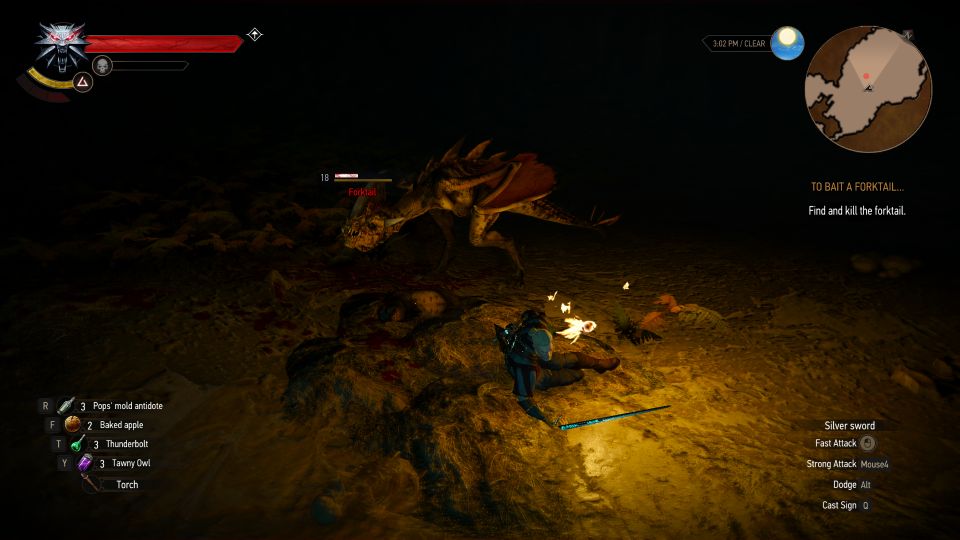 Race Eskel back
Here, you can choose to race Eskel back to Kaer Morhen. If you win, you'll get an option to get a further reward.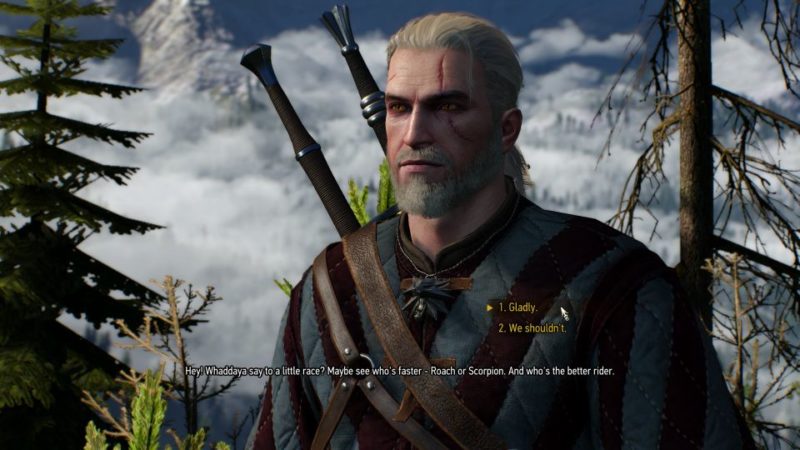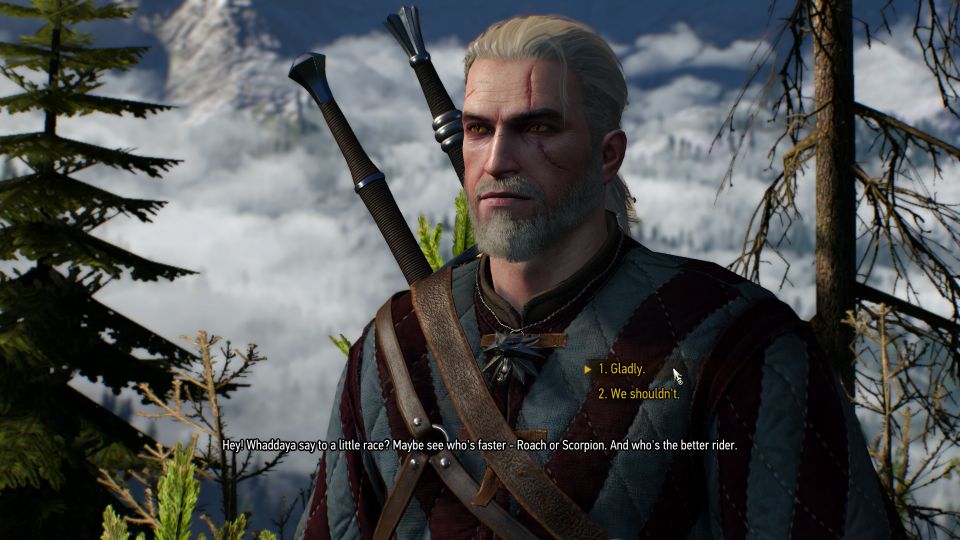 After winning the race, if you choose "if you insist", you'll get a pair of boots.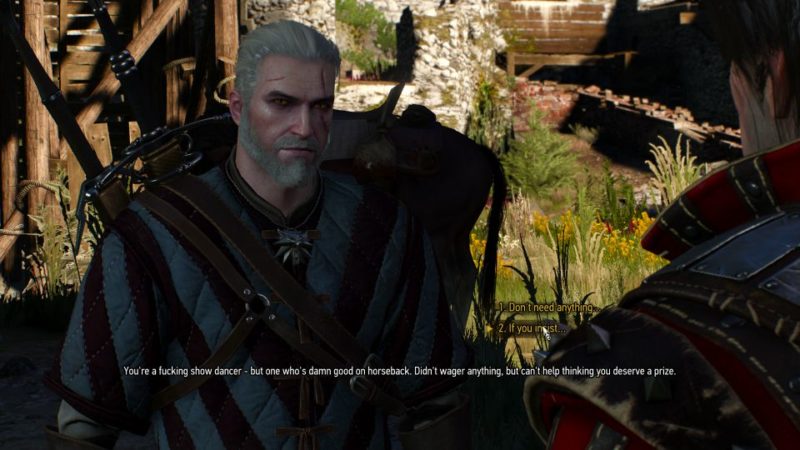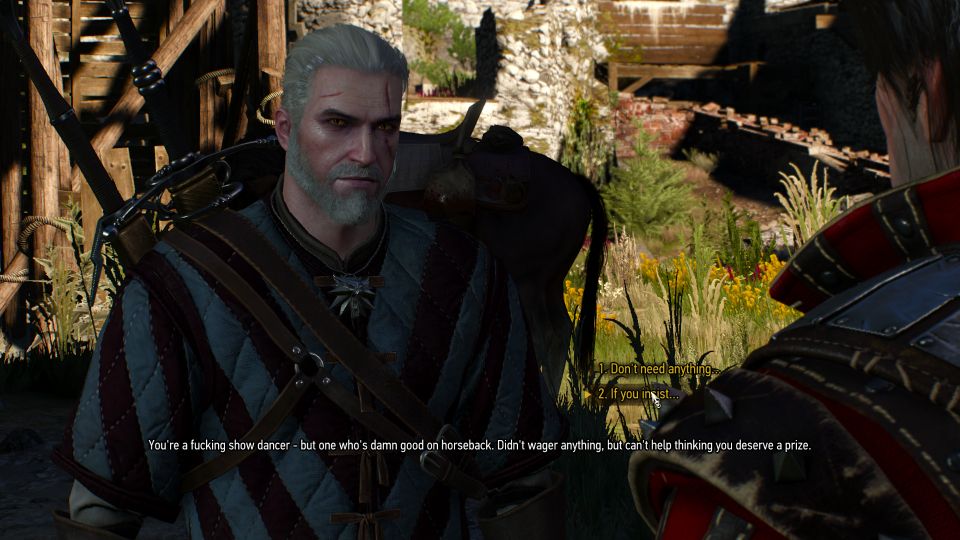 The quest ends here.
---
Related articles:
Ugly Baby: The Witcher 3 Walkthrough And Guide
Doors Slamming Shut: The Witcher 3 Contract Walkthrough
King's Gambit: The Witcher 3 Walkthrough And Guide
The Last Wish: The Witcher 3 Walkthrough And Guide
The Calm Before The Storm: The Witcher 3 Walkthrough
Nameless (Quest): The Witcher 3 Walkthrough And Guide