Burning Thighs is a side quest in Chapter 9 of Final Fantasy 7's Remake.
Your task is to head to the gym and challenge them on a squat-off.
Here's a walkthrough of Burning Thighs in Final Fantasy 7 Remake.
To begin the quest, head to the gym.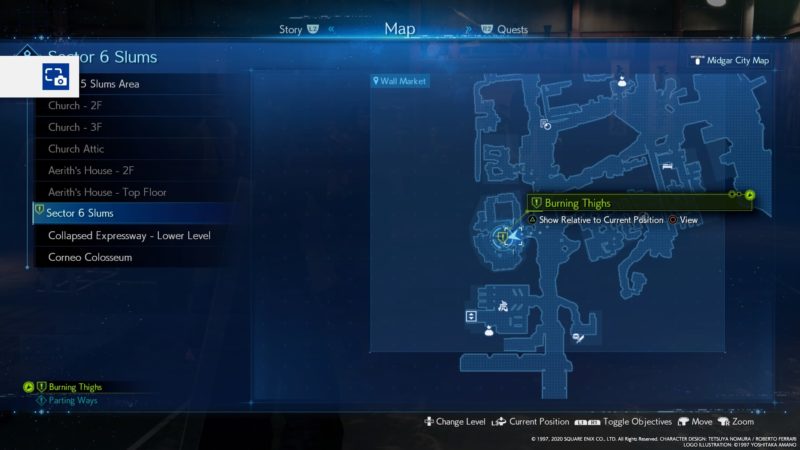 Talk to the trainer
Speak with the lead trainer to begin the quest.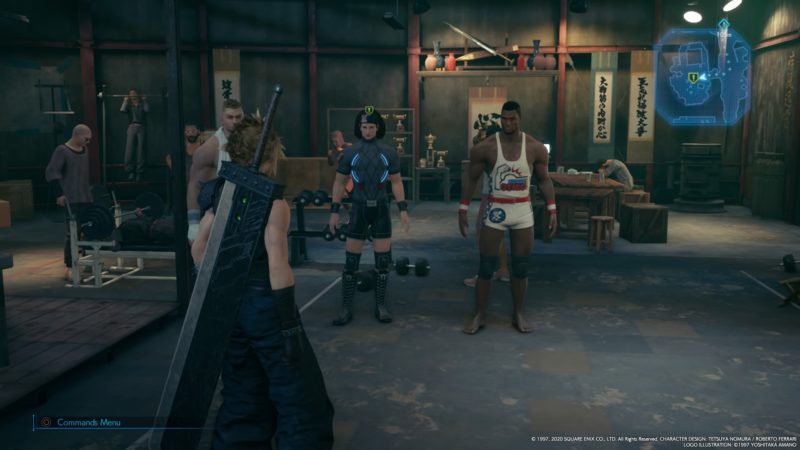 Challenge Ronnie in squats
Your only task here is to challenge Ronnie in a squat-off.
He is considered trainee level and beating him will give you 3 mega potions. If you beat the higher rank trainers, you'll get more items.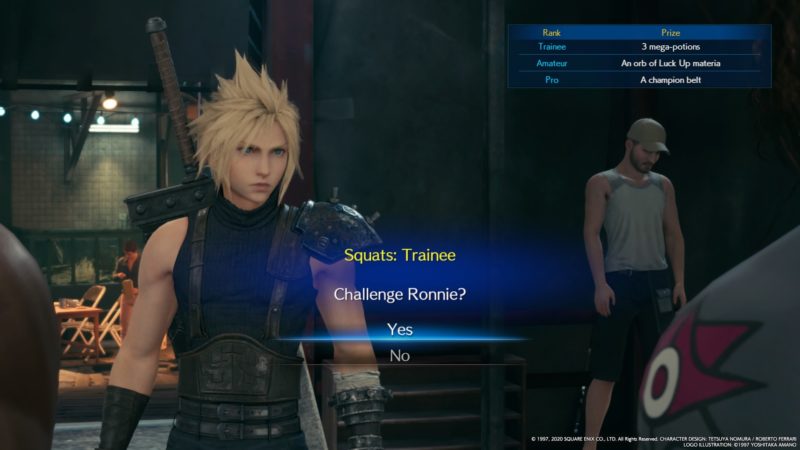 The challenge is straightforward. Just press the right buttons when the time is right.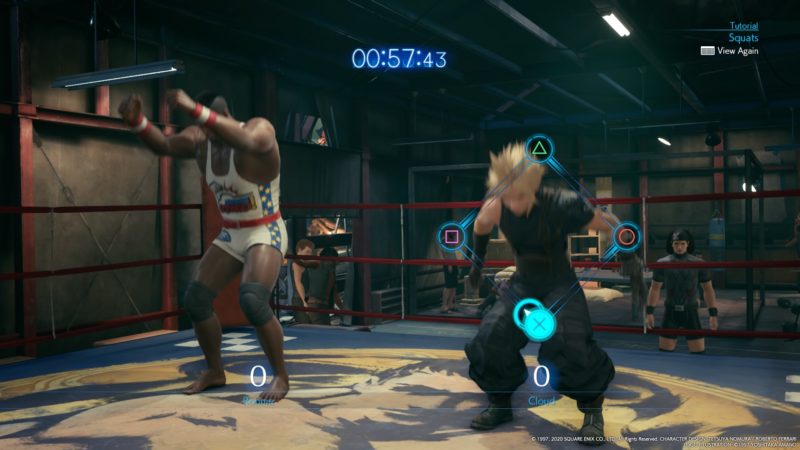 After some time, the buttons on the screen will disappear and you need to time the movement yourself.
You can look at Cloud to check on your timing. If your timing is off, Cloud will fall down and lose valuable time.
Just get more squats than Ronnie within the time limit to beat him.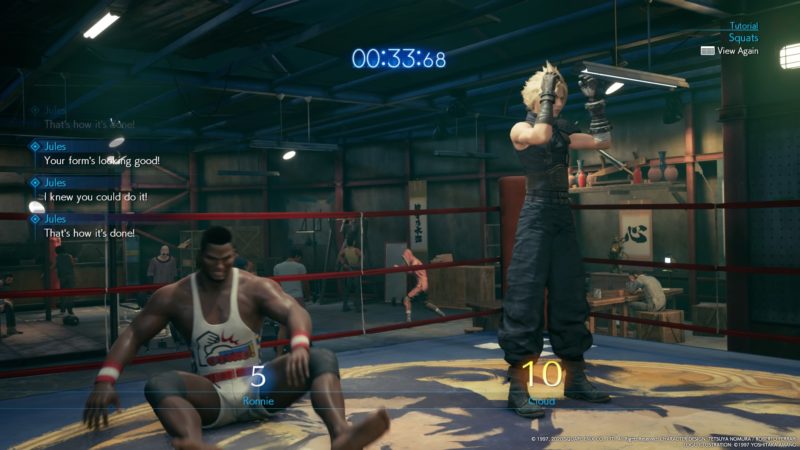 The quest completes after you're done with the challenge.
You will now be able to challenge the next rank (Amateur) trainer.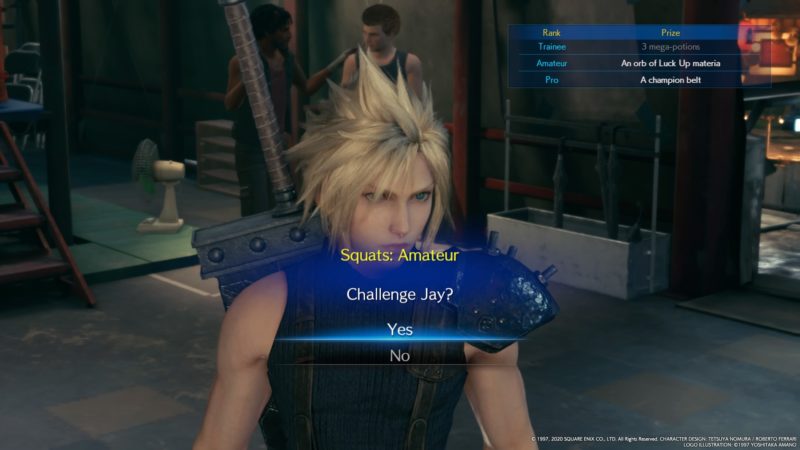 ---
Related articles:
On The Other Side (Materia In Sewers) – Final Fantasy 7 Remake
Tomboy Bandit – Final Fantasy 7 Remake Walkthrough
A Dynamite Body – Final Fantasy 7 Remake Walkthrough
The Party Never Stops – Final Fantasy 7 Remake Guide