Lord of the Wood is a contract quest in Novigrad in The Witcher 3.
Your task is to help Brean Hotsch get rid of the monster in the woods.
Here's a walkthrough of Lord of the Wood in Witcher 3.
Suggested level: 25 and above.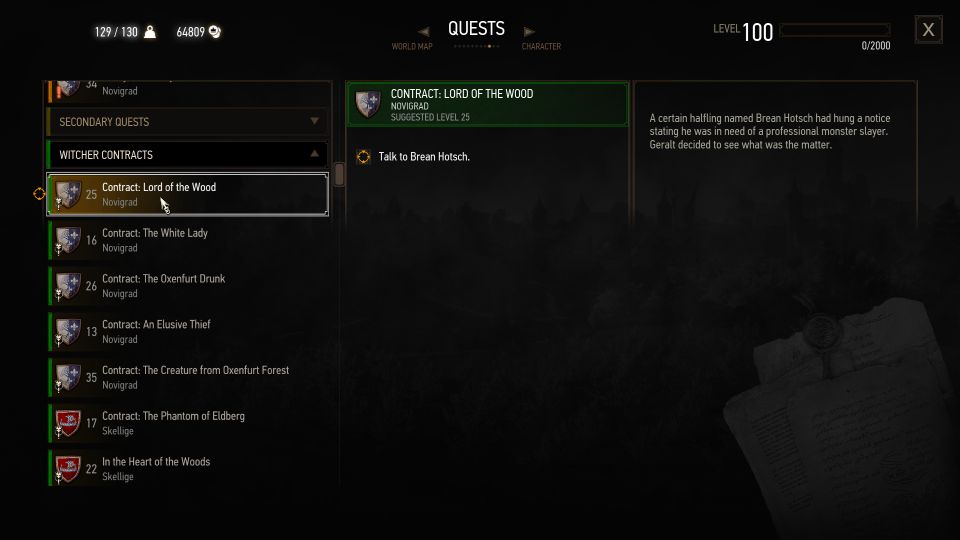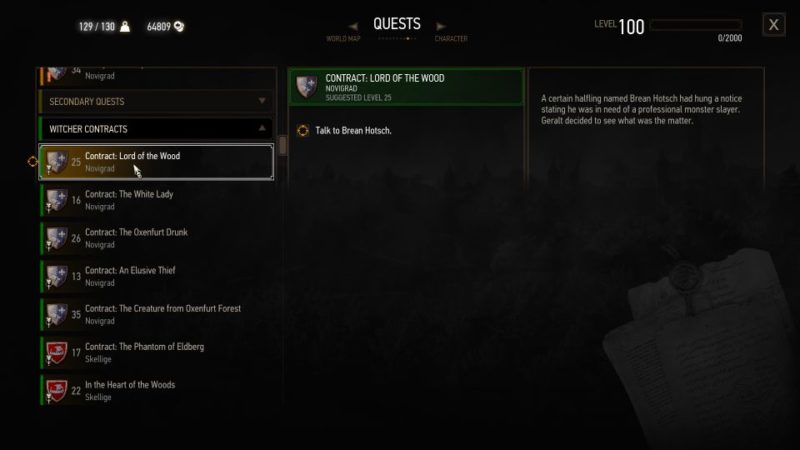 Talk to Brean
To begin the quest, speak to Brean outside the city of Novigrad.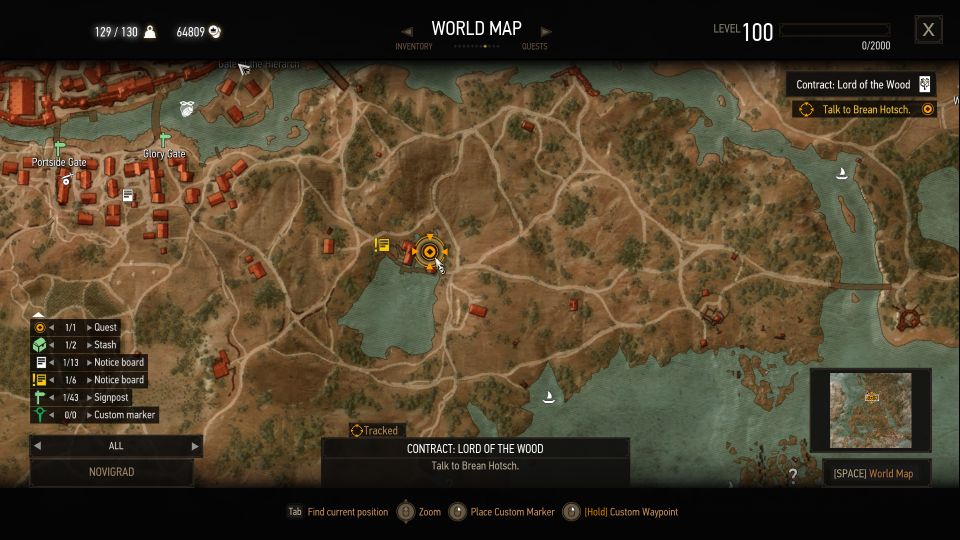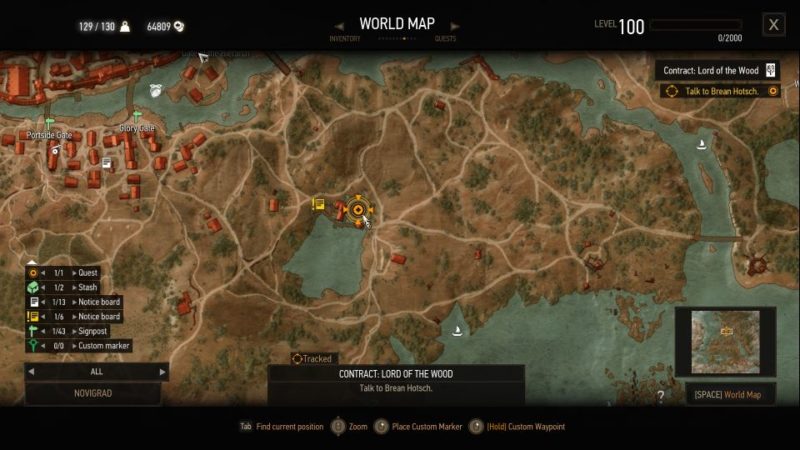 You can find him in the tavern. Negotiate your price if you must.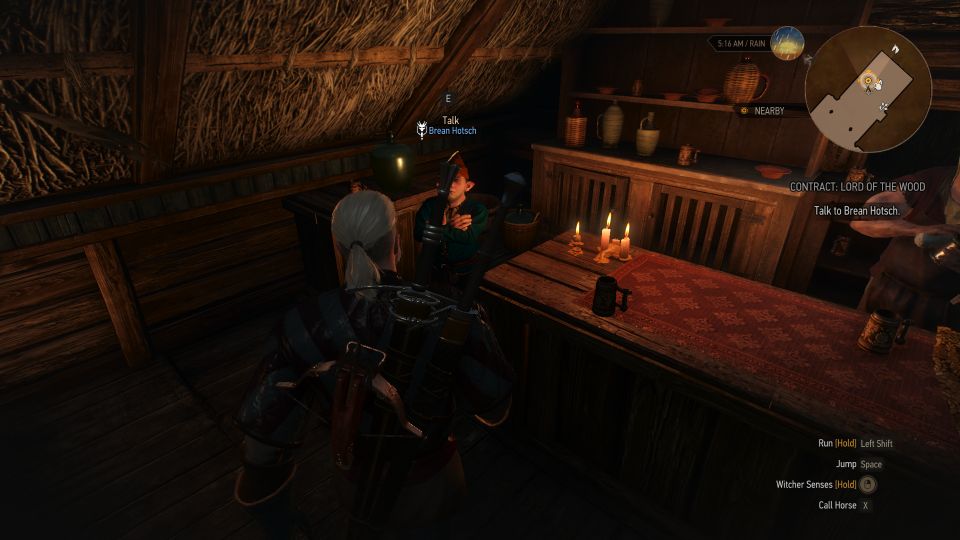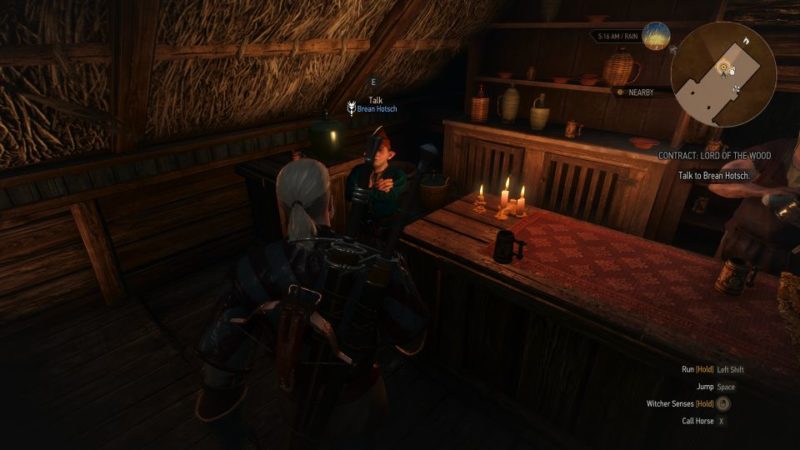 Talk to the lumberjack
Next, speak to the lumberjack in the same tavern near the entrance. He'll tell you more on the incident.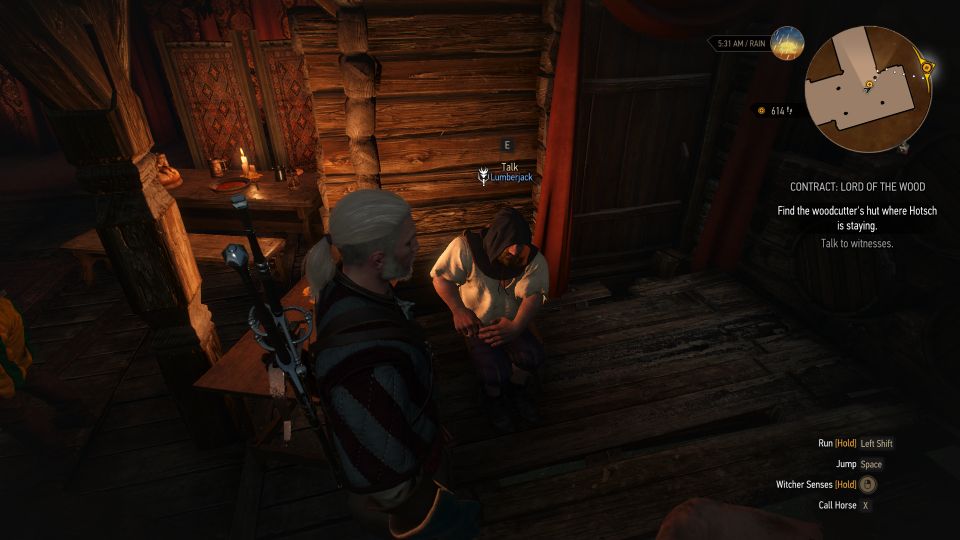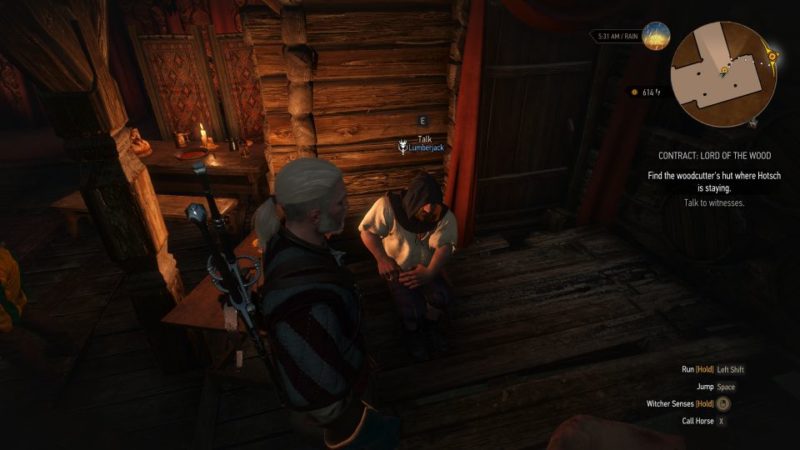 Find the woodcutter's hut
Next, head to the woodcutter's hut towards the western side.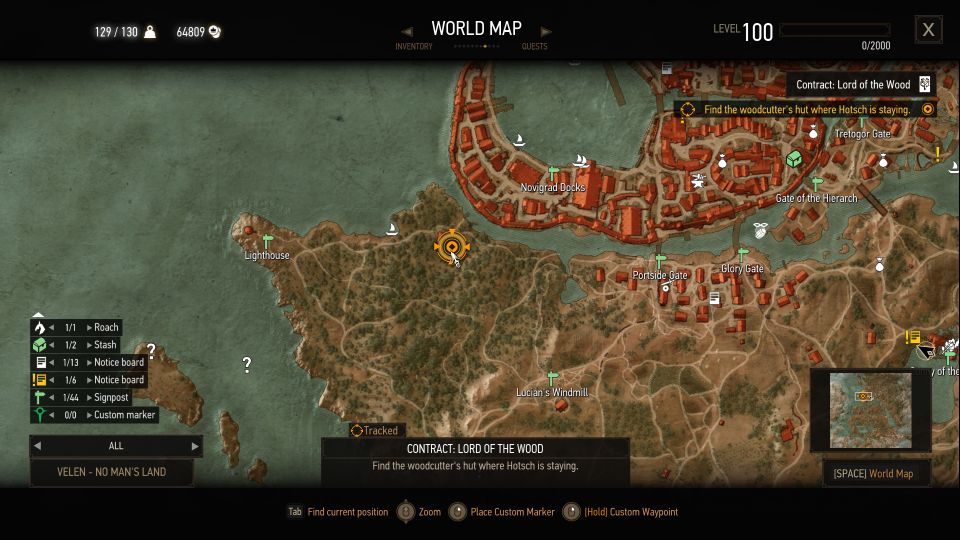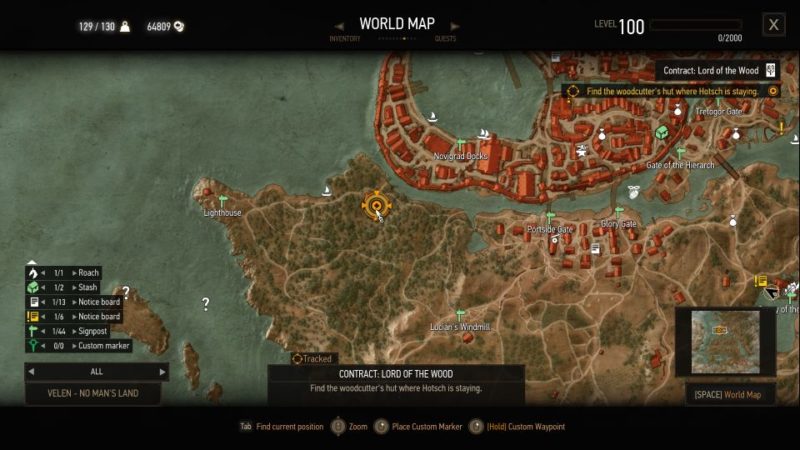 At the outside, you should see some tracks using the witcher senses.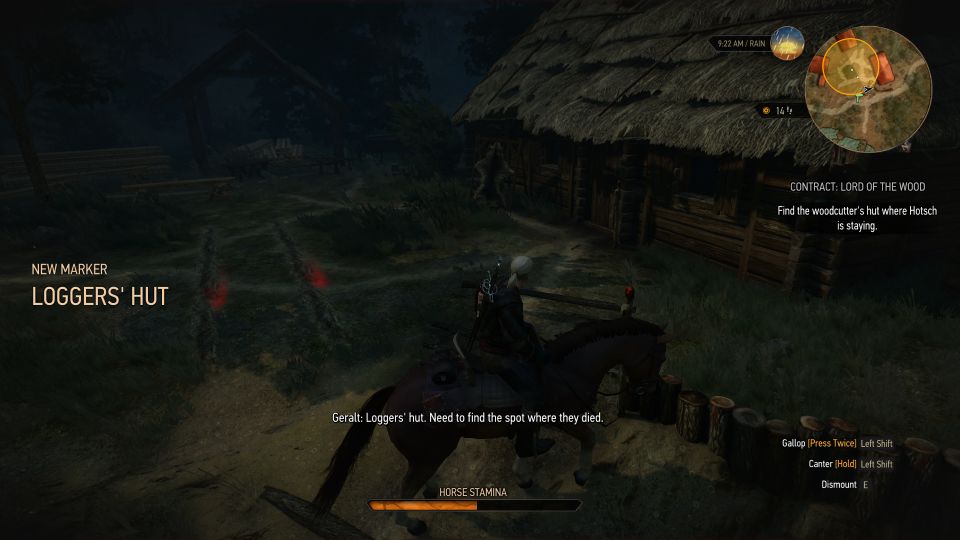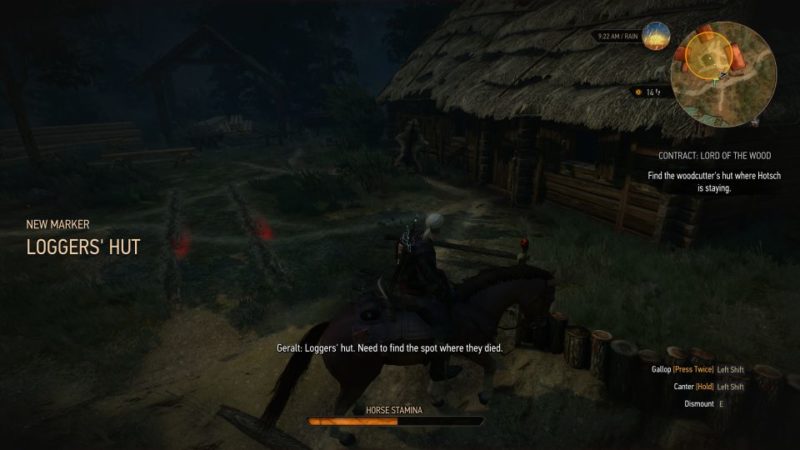 Follow the tracks
To look for the site of attack, follow the wagon tracks.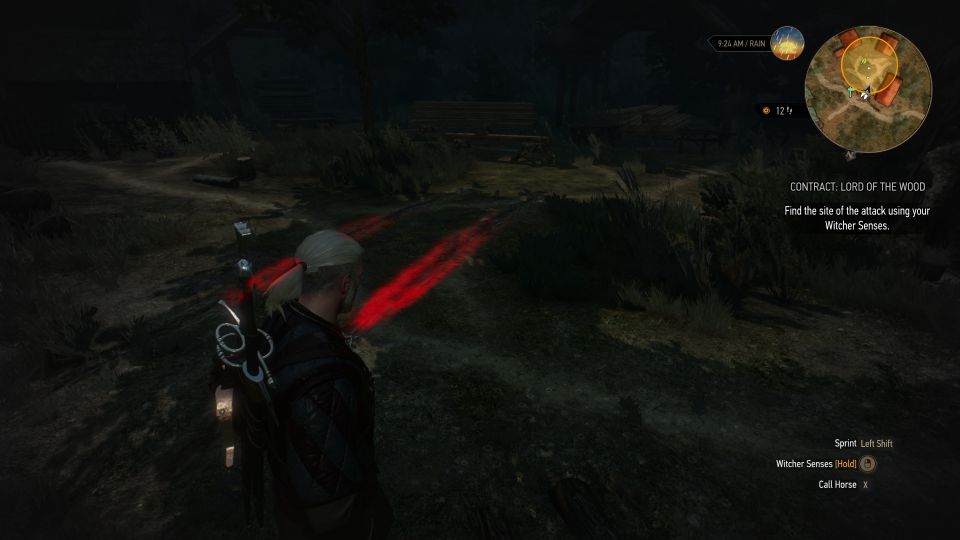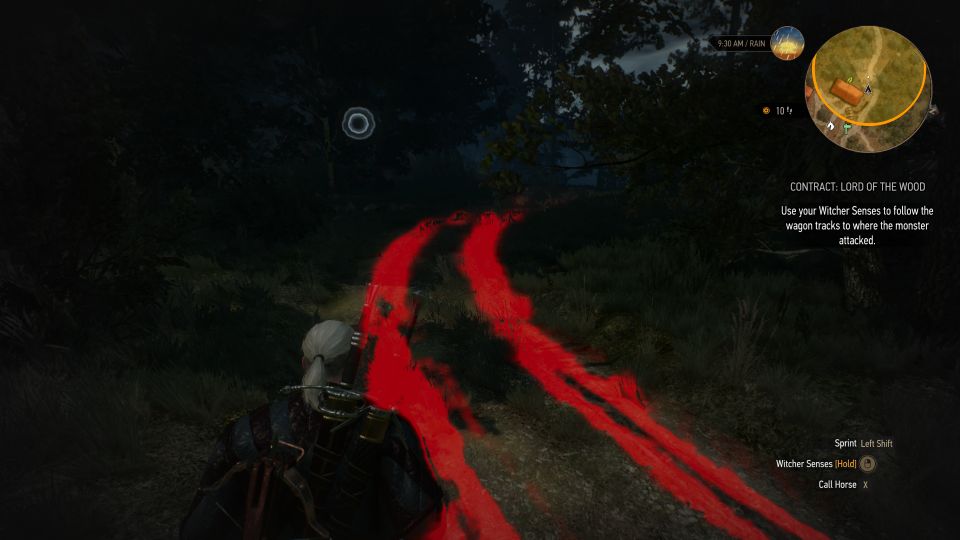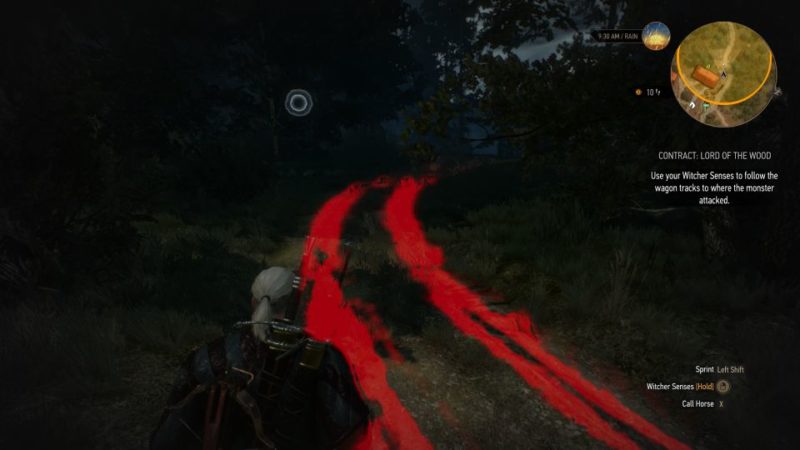 Along the way, you may encounter some Nekkers but they're not related to the monster.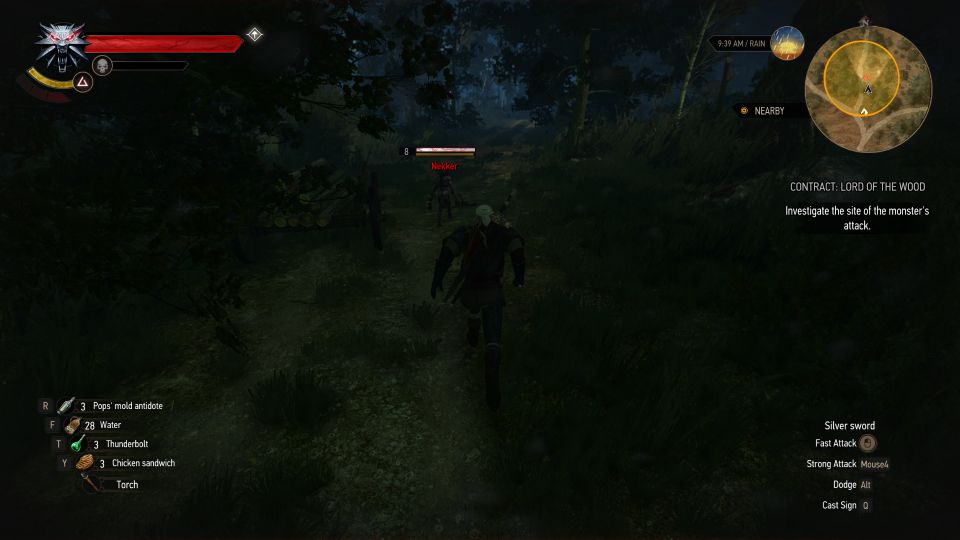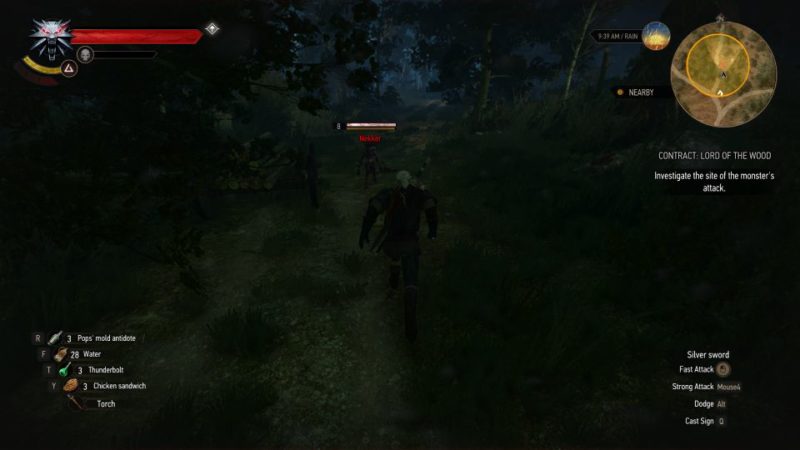 Investigate the site of attack
Once you're at the site, use your witcher senses to find for clues.
Examine the dead bodies.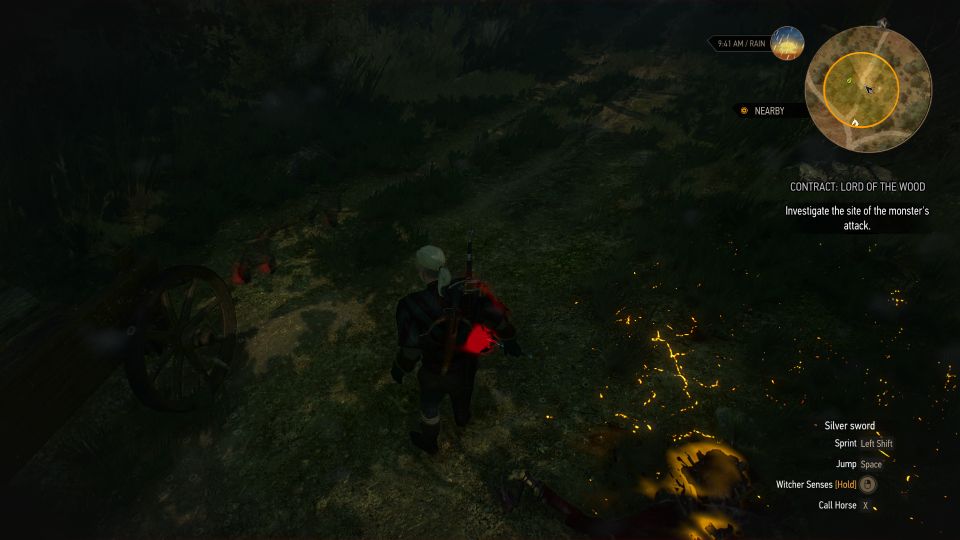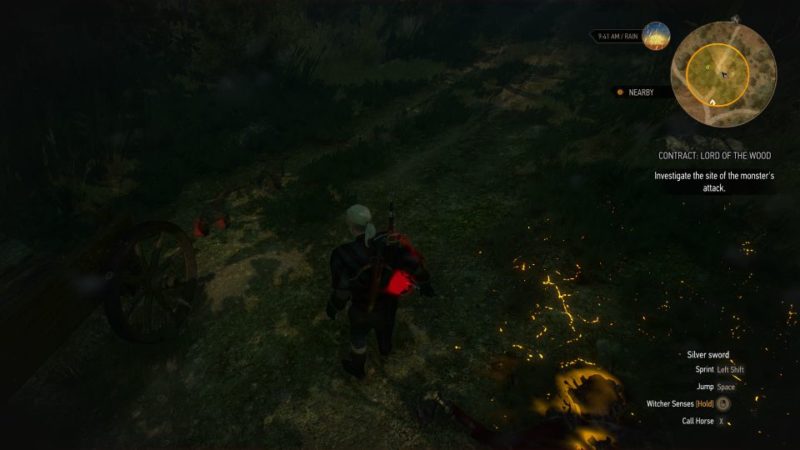 Look for any tracks and examine the other bodies.
Once you've done examining all clues, you'll get a hint that a leshen's involved.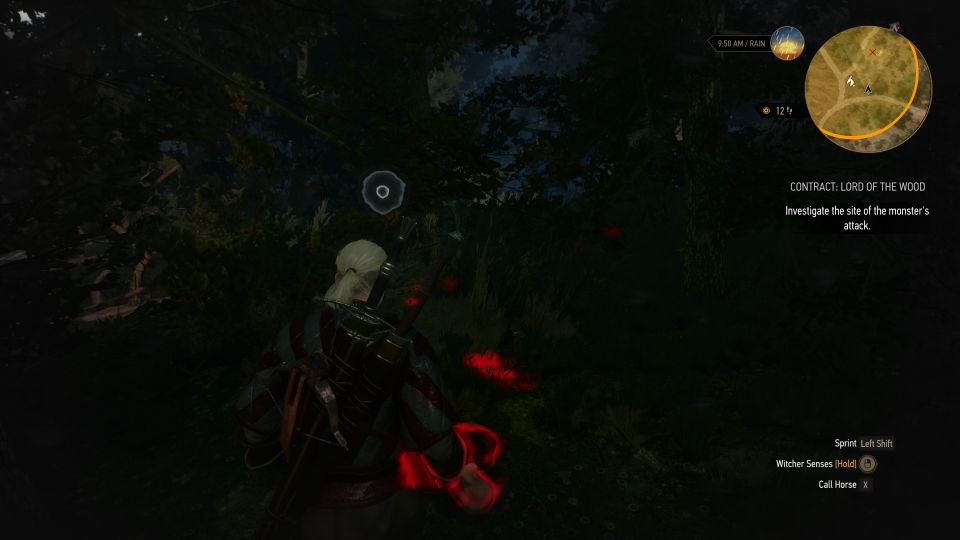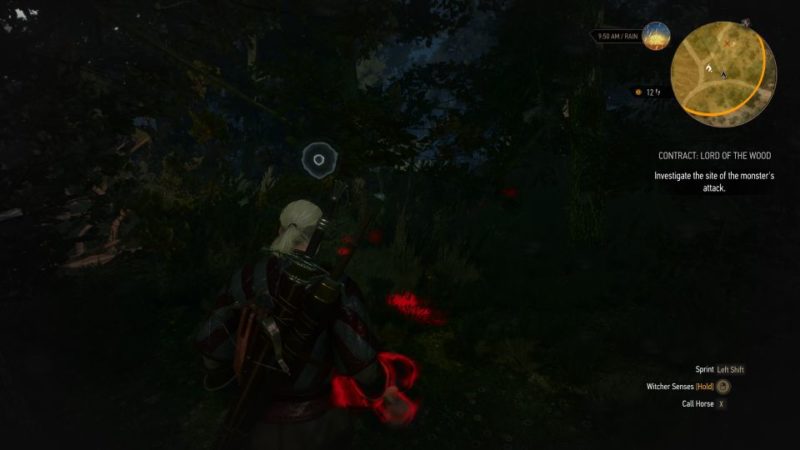 Find the leshen totem
Using your witcher senses, you should spot some red circles. Follow them.
In most of the areas, you'll just see some birds but no totem.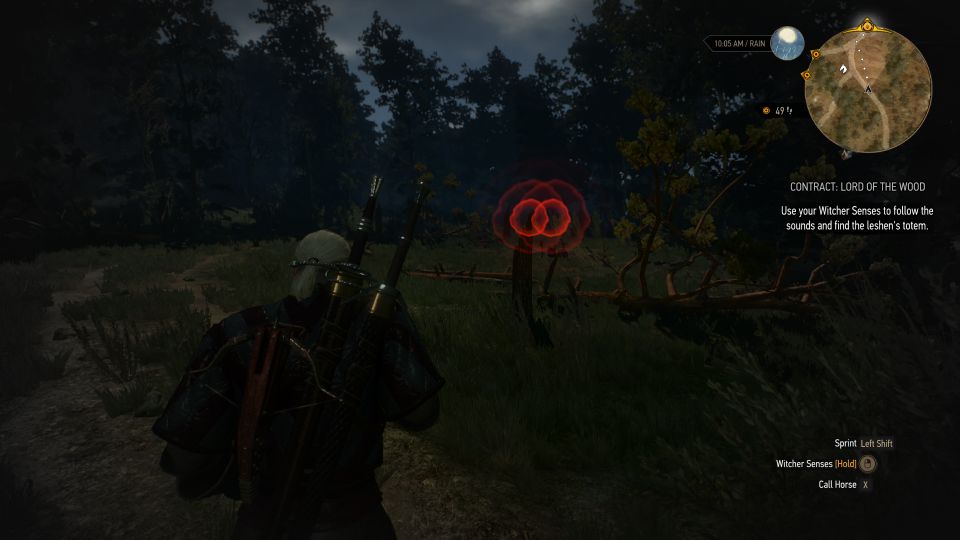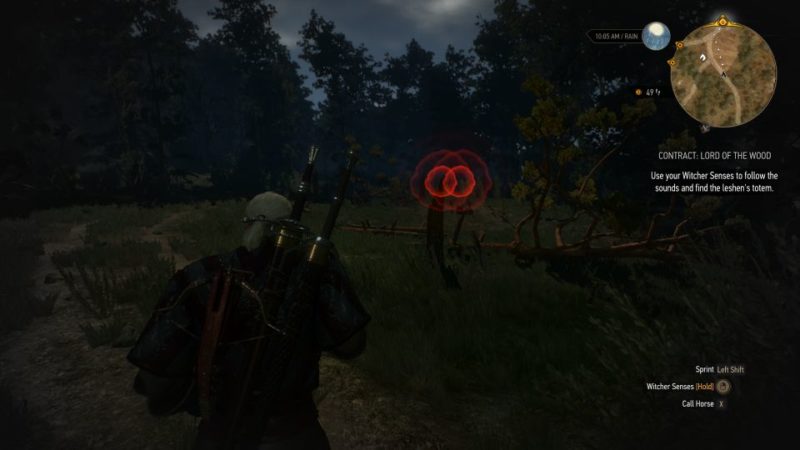 Finally, you should find the leshen totem in one of the spots.
To lure out the leshen, destroy the totem.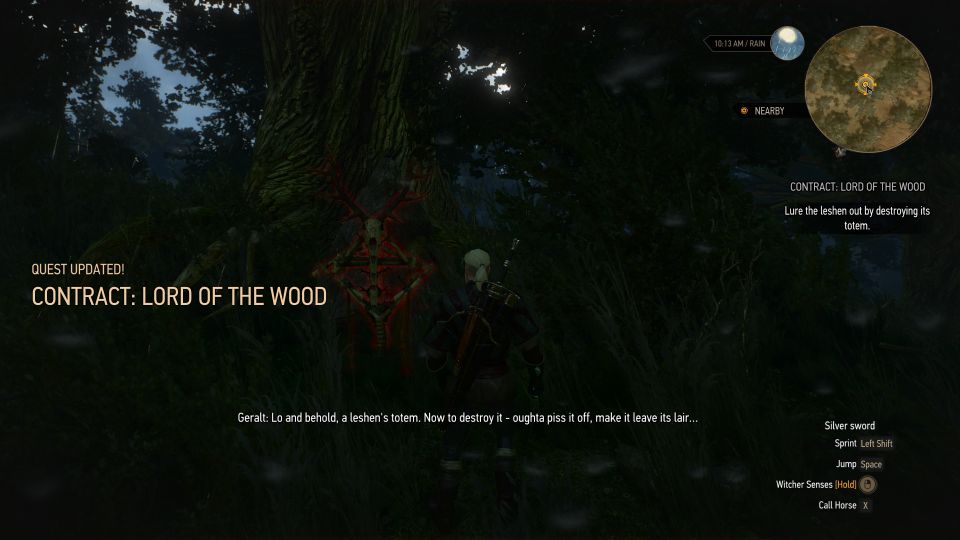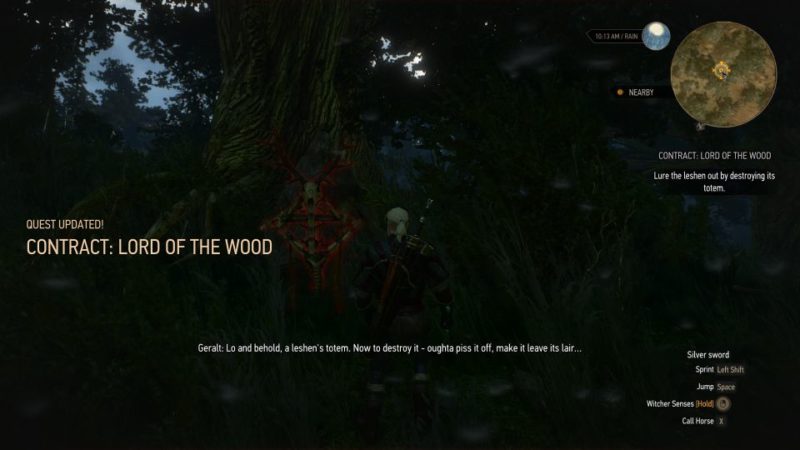 Kill the leshen
After the leshen spawns, kill it. It can disappear and reappear. Just watch out for its claws.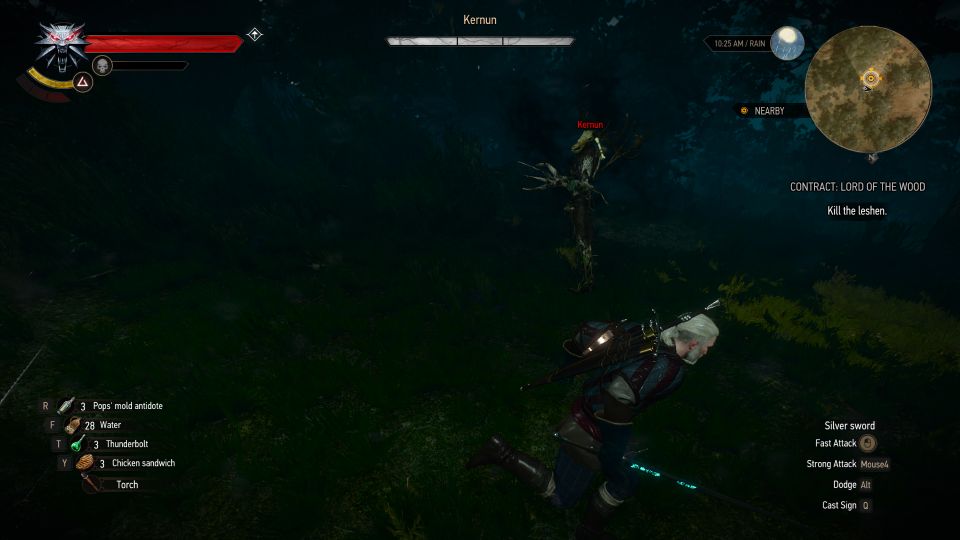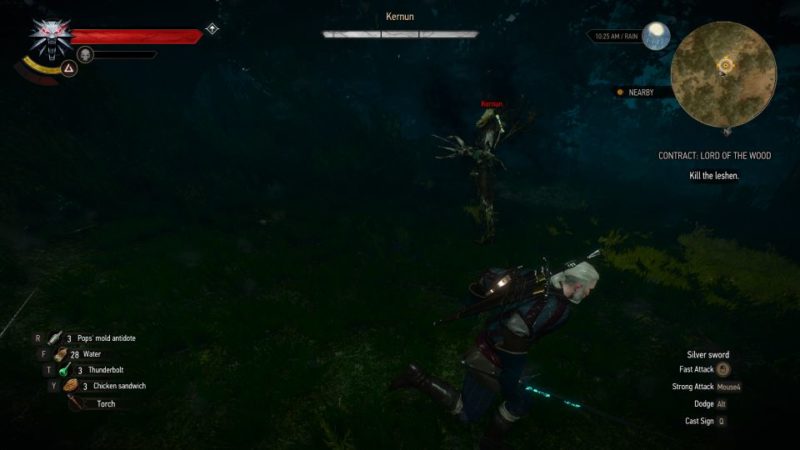 Pick up the leshen trophy once it's dead.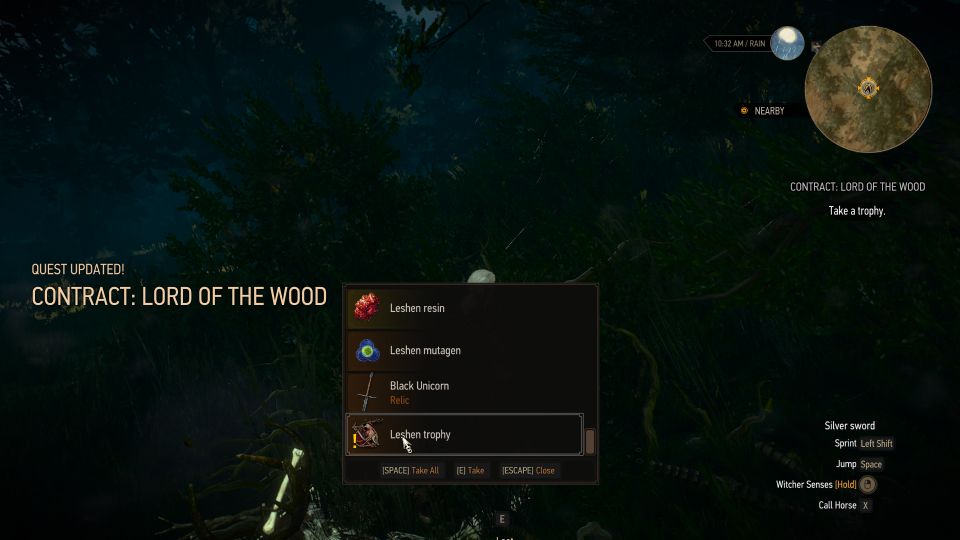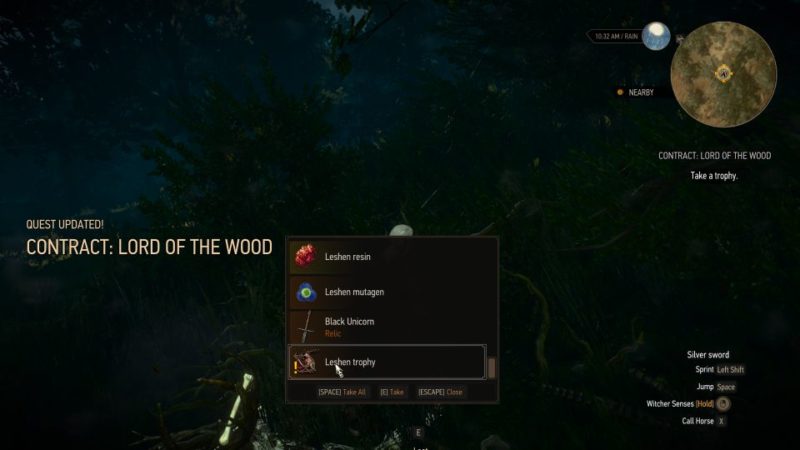 Collect reward
After getting the trophy, talk to Brean to collect your reward.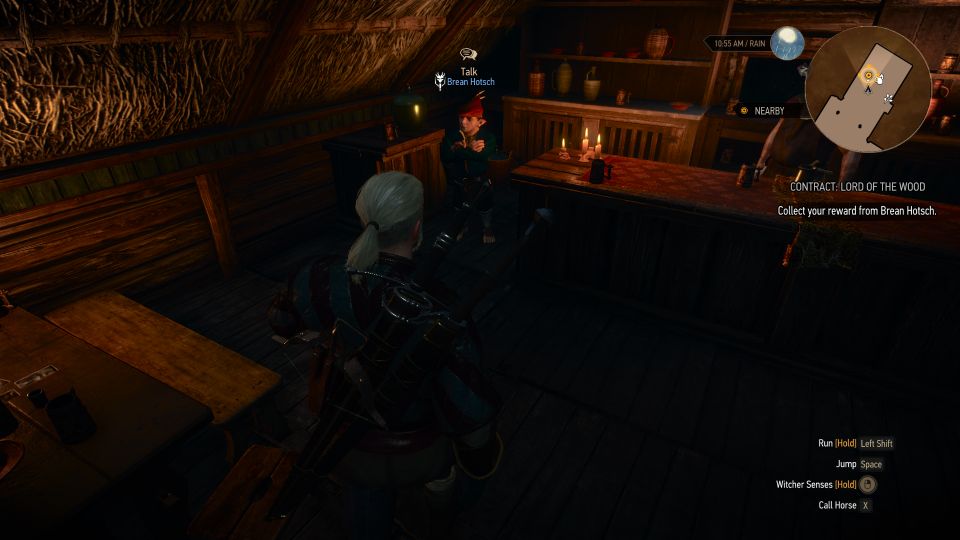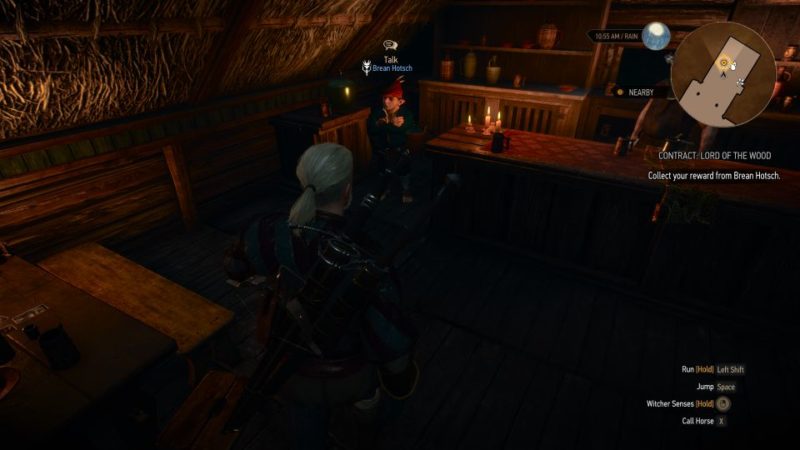 ---
Related articles:
Ugly Baby: The Witcher 3 Walkthrough And Guide
Doors Slamming Shut: The Witcher 3 Contract Walkthrough
Re:Mind DLC (Kingdom Hearts 3): Scala Ad Caelum Walkthrough
The Volunteer: The Witcher 3 Walkthrough And Guide
Haunted House: The Witcher 3 Walkthrough And Guide