Wine Wars: Vermentino is one of the secondary quests in the Blood and Wine DLC.
Your task is to help Matilda get rid of the monster problems she's facing.
Here's a walkthrough of Wine Wars: Vermentino in The Witcher 3.
Solve all the problems at the vineyard
There are five locations for you to go to and solve the problems.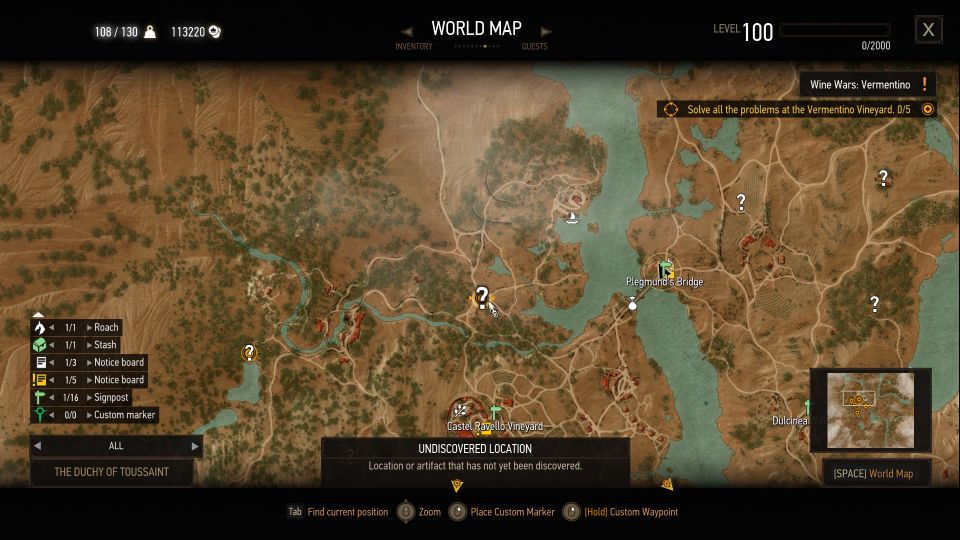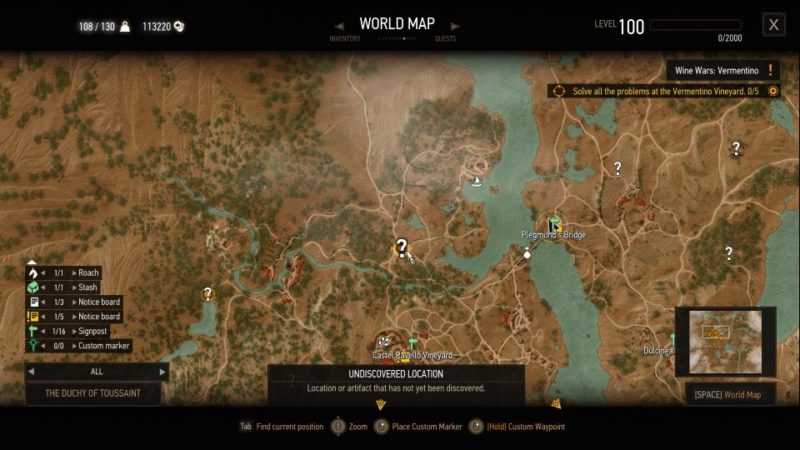 In the first location, you'll come across some monsters. Take them out and your job is done.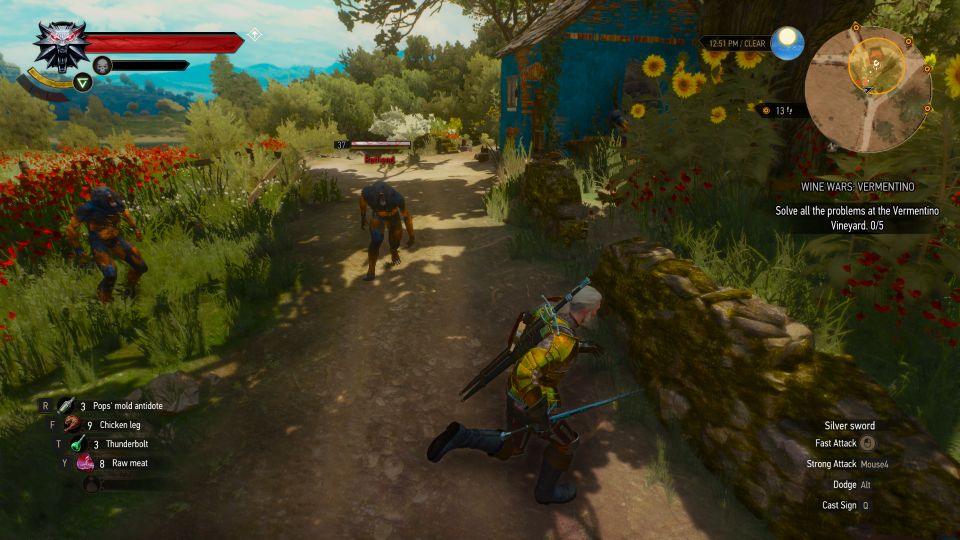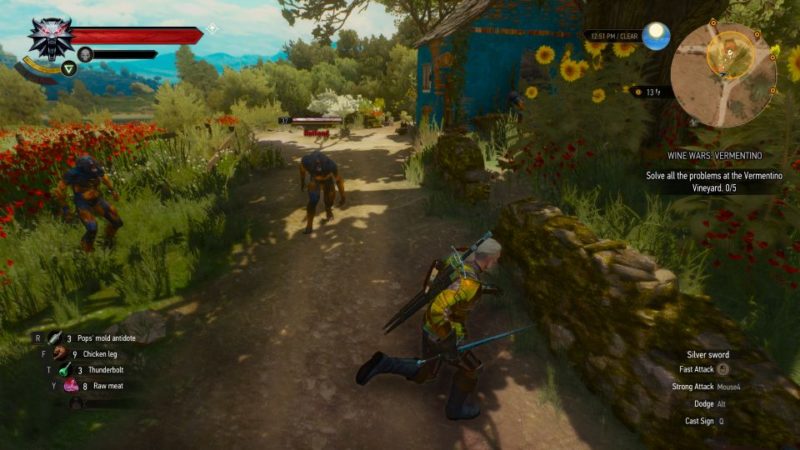 For your second location, you should come across some bandits instead. There'll be a hostage.
Kill the bandits first.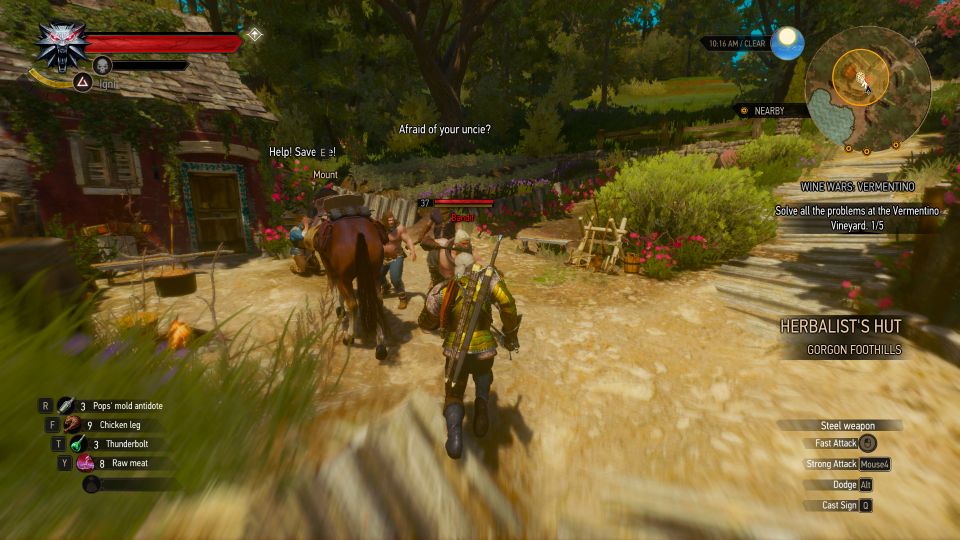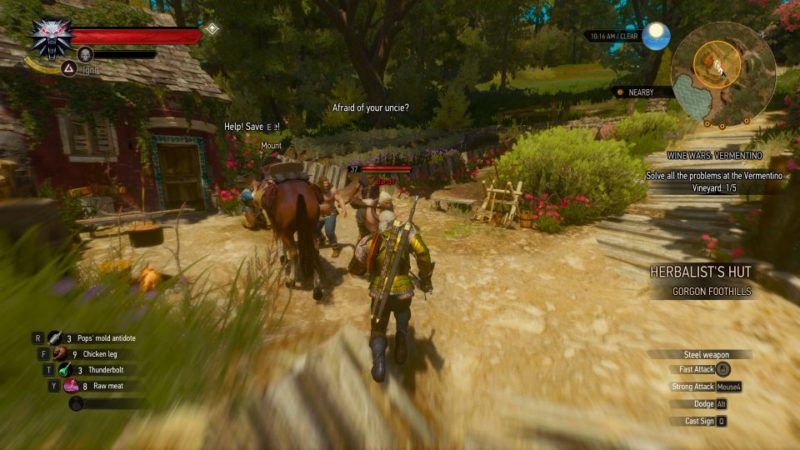 Turns out, he's a blacksmith. You can follow him to be rewarded or just go later.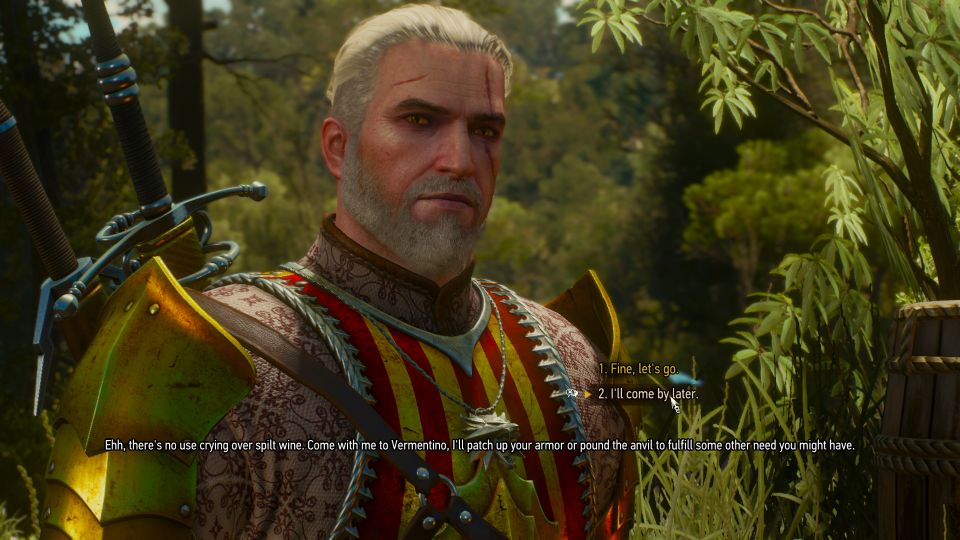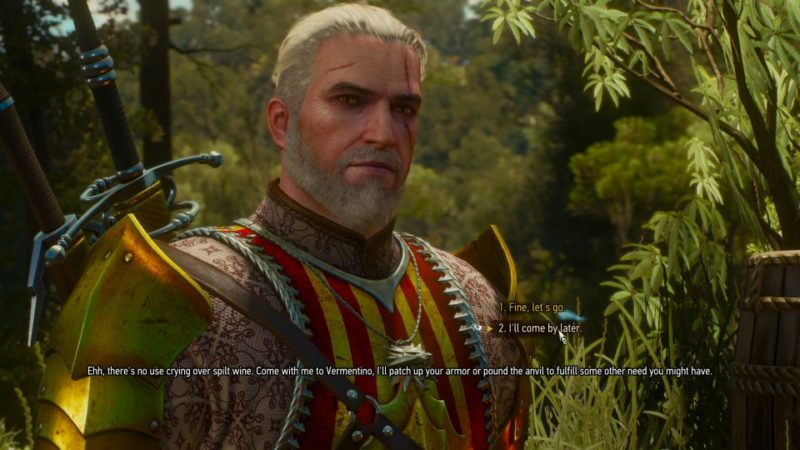 For the third (Dantan Glade), fourth (Pavone Slopes) and fifth locations, you'll come across the giant plants.
They're called Archespores.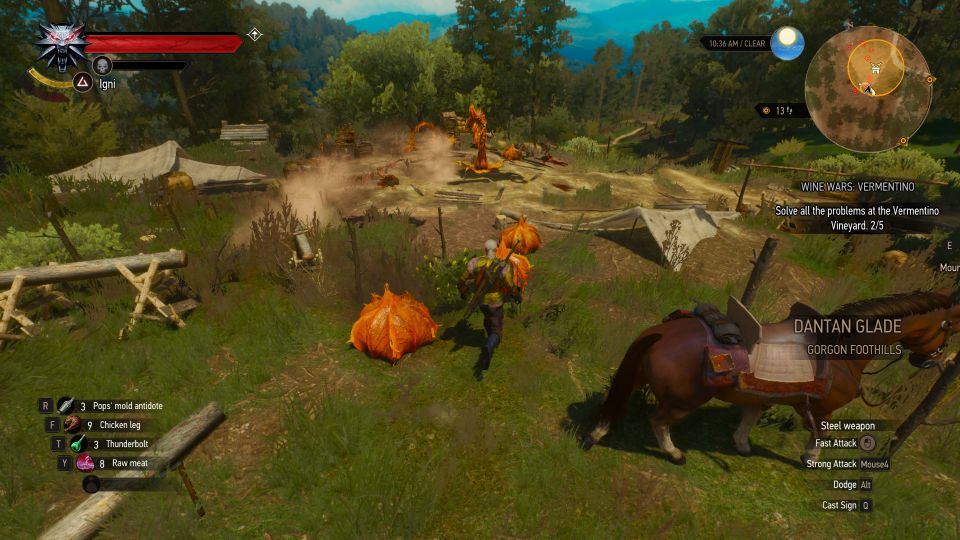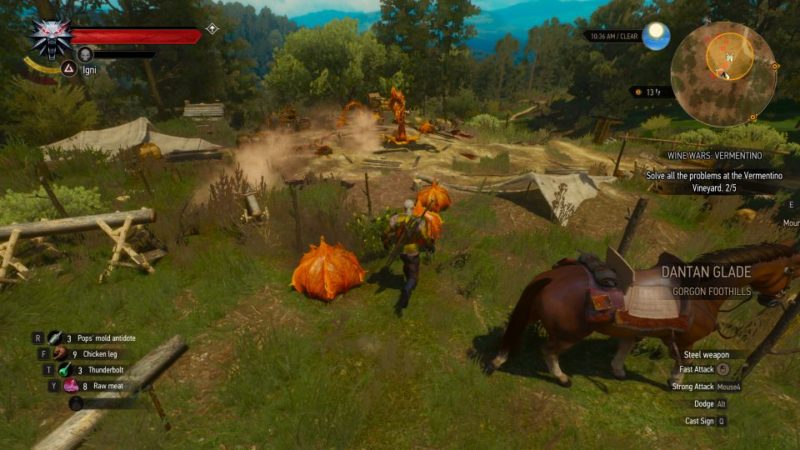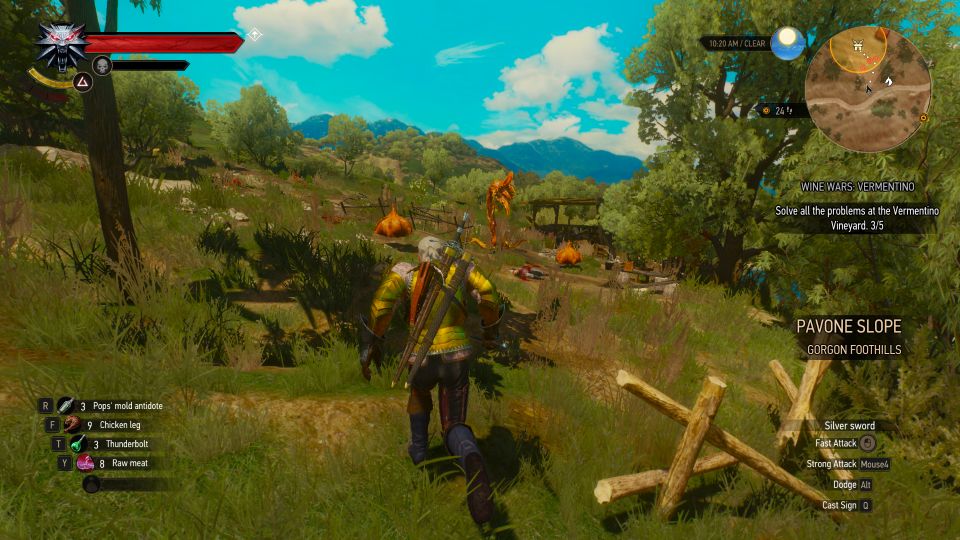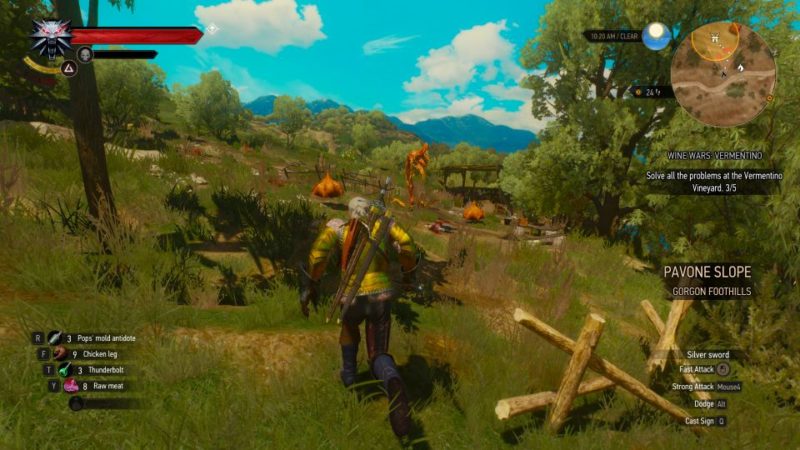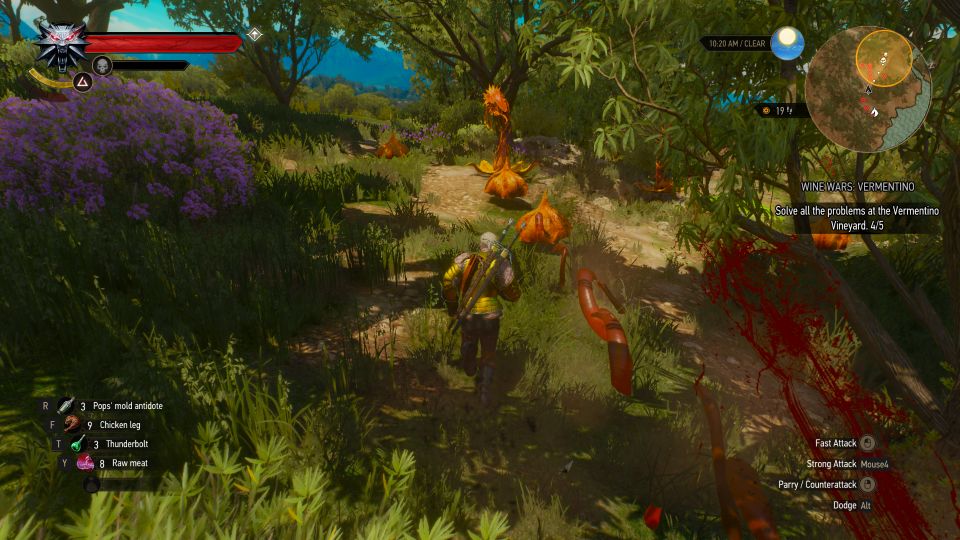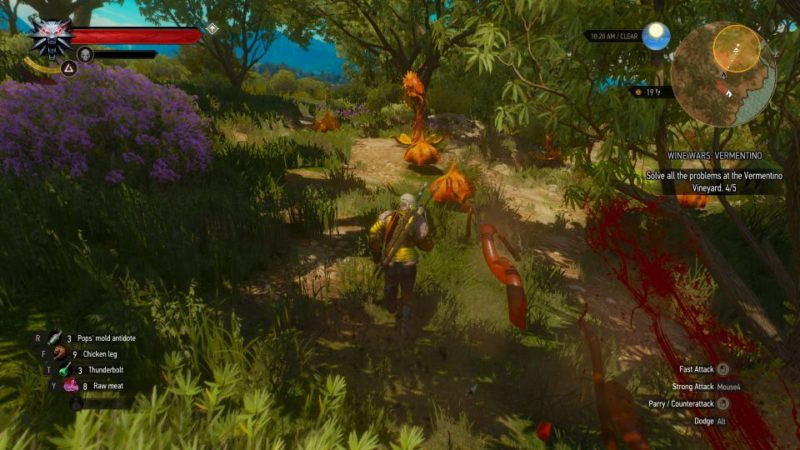 In the fifth area (also depending on which one you did first), you will come across some dead bodies.
Examine the bodies and one of them will contain a letter.
Read the letter first.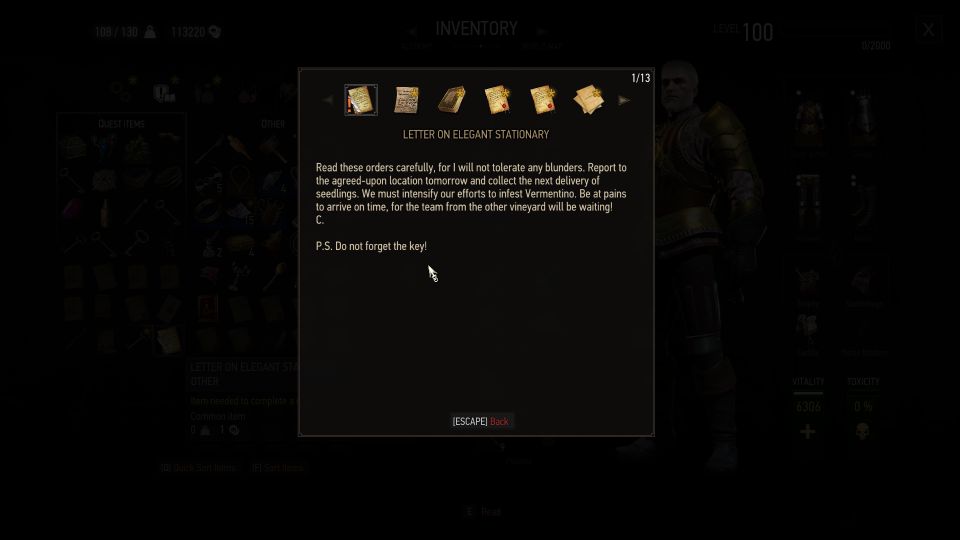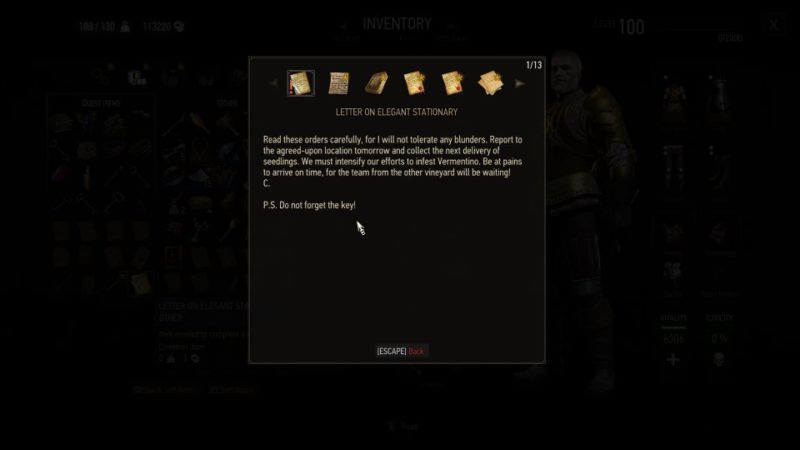 Report to Matilda or solve Liam's problems
If you choose to help Matilda alone, then she'll become the new vineyard owner.
The best option or rather the best ending is to solve both Liam's and Matilda's vineyard problems.
It will unlock a separate quest and it's a happy ending for the both of them.
---
Related articles:
Veni Vidi Vigo: The Witcher 3 Walkthrough And Guide
The Man From Cintra: The Witcher 3 Walkthrough And Guide
Wine Is Sacred: The Witcher 3 Quest Walkthrough