In Chapter 9 of Final Fantasy 7 Remake, you will be introduced to Wall Market with Aerith.
Before you can help Tifa with the Don Corneo situation, you need to convince the trio to let Aerith into Corneo's audition.
When meeting Chocobo Sam (one of the trio), he'll propose a coin flip to see if he can help Aerith get into the audition.
Should you pick heads or tails or 'no deal' in FF7 Remake?
If you choose heads or tails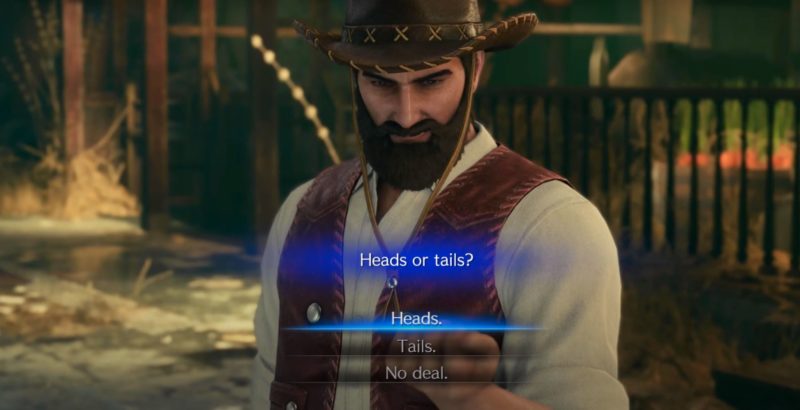 This part of the quest is fixed. Whether you choose heads or tails, the answer will be the opposite.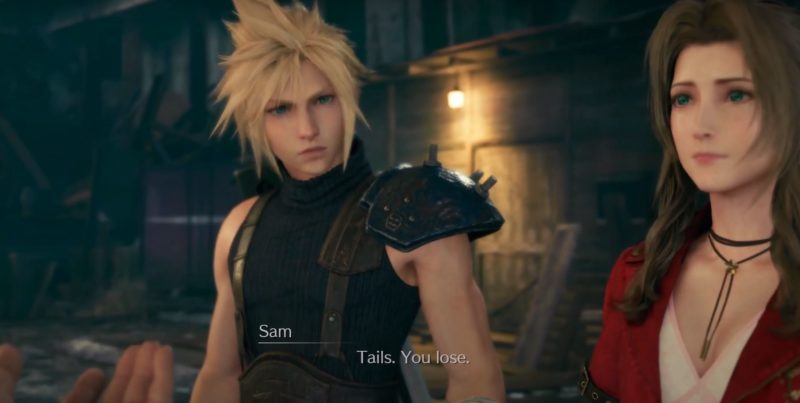 Chocobo Sam carries a coin with two of the same sides.
I've tried both heads and tails on different playthroughs but the outcome is the same.
You'll still be required to go to Madam M for help instead, and it will lead you to the Corneo Colosseum matches.
Eventually, you'll be able to enter the mansion just by following the story quests.
If you choose "no deal"
Choosing 'no deal' will lead to Aerith making a choice instead.
And as expected, she'll get it wrong. So the outcome seems to be the same.
---
Related articles:
Should You Stay The Night At The Inn – FF7 Remake
Should You Pay 10,000 Gil To Hart – Final Fantasy 7 Remake
FF7 Remake Ending Theories And Explanation – Timelines, Zack and More
Who Are The Hooded Guys With Numbers On Their Arms – FF7 Remake
How To Go Back To The Sewers For Corneo's Stash – FF7 Remake